Best Gifts & Toys For 5 Year Old Boys In 2022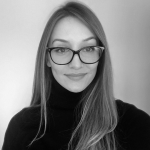 This product guide was written by Jovana Dosenovic
Last Updated
October 13, 2021
Jovana Dosenovic
Jovana is a writer and copy editor living with her lazy calico cat and thousands of (mostly unread) books. She has worked as a copywriter, fact-checker, QA analyst, and librarian, but this has been her favorite gig so far. A bit of a bookworm since she was tiny, she loves nothing more than curling up with a giant cup of coffee or tea and a good book. When not hunched over a keyboard or book, Jovana enjoys going on long walks, short hikes, and occasional camping trips. She also has an unfinished novel she'd like to publish one day. No, really.
GearHungry may earn a small commission from affiliate links in this article.
Learn more
Play is a vital, holistic component of every child's development. Active play gets out all that excess energy while building coordination and confidence, while patterns and associations created in playtime can stimulate the imagination and improve critical thinking skills. When kids use their hands to create and construct new things, they are practicing their spatial and problem-solving skills while having loads of fun. Toys that are entertaining but provide physical and mental challenges for boys this age make great gifts and can help bring your little guy closer to his friends and family.
But with thousands of toys out there for every age and personality, choosing one (or a few!) can be overwhelming and time-consuming. To help simplify the selection process for you, we've rounded up some of the best gifts & toys for 5-year-old boys currently on the market. Whether you're shopping for a holiday or birthday, we've got some great gifts your boy is guaranteed to love!
The Best Toys & Gifts for 5 Year Old Boys
Gifts & Toys for 5 Year Old Boys Buying Guide
Why Trust Us
Because we understand how important games and toys are for kids of all ages. Aside from keeping them entertained and occupied, quality toys and games can also help your little ones develop motor and problem-solving skills, as well as nurture their creativity and teach them about sharing. To give you the very best toys for 5-year-old boys, we've scoured the internet for the best deals, spending over 15 hours on research and editing. We've also consulted with members of our staff who are parents of boys and have loads of experience with the subject.
Who This Is For
This guide is for anyone who has or knows a little guy whom they want to make happy! Whether you're looking for entertaining lego kits that let your boy build new worlds, stomp rockets that help burn off excess energy, or educational games that teach new concepts in simple but entertaining ways, we've got you and your boy covered.
How We Picked
By age 5, most boys can use fine motor skills to draw, play, dress on their own, etc. Kids this age also tend to enjoy more dramatic play, including singing, dancing, acting, as well as building new things and practicing new crafts. This is why when choosing gifts for this guide, we focused on games and toys that both stimulate the mind and encourage healthy physical exertion. We also tried to accommodate varying needs, preferences, and budgets, so our list contains a wide variety of great gifts, games, and activities that most boys are guaranteed to love.
Features To Look For In Best Toys For 5-Year-Old Boys
When picking out gifts for 5-year-olds, there are many factors one can consider, including the temperament of the child, his interests, hobbies, behavior, etc. Does your little one enjoy building things? Maybe he prefers playing with cars? Perhaps he's interested in learning all about animals?
If you're unsure where to start, here are the most important features to consider.
Preference - Pay attention to the child's interests and preferences. Many kids have specific toys they love; some may dislike certain games or themes. The best way to figure out the child's areas of interest or toy preference is to consult with their parents or, if you're a parent yourself, to ask the child directly. Many boys this age are already well-aware of their likes as well as dislikes.
Durability - Let's face it, 5-year-olds are rough on toys. A toy is more durable if made with strong materials such as wood, steel, or specialty plastic. Flimsy plastic rarely lasts very long and can break down in the sun and with rough play. The best toys for 5-year-old boys are durable and can withstand the rigors of both. Of course, all toys made for children must be safe and made from non-toxic materials too (beware of choking hazards too!).
Budget - Your relationship with the child and personal finances will probably affect your toy choice. Luckily, we have included toys and gifts for 5-year-olds for practically any budget!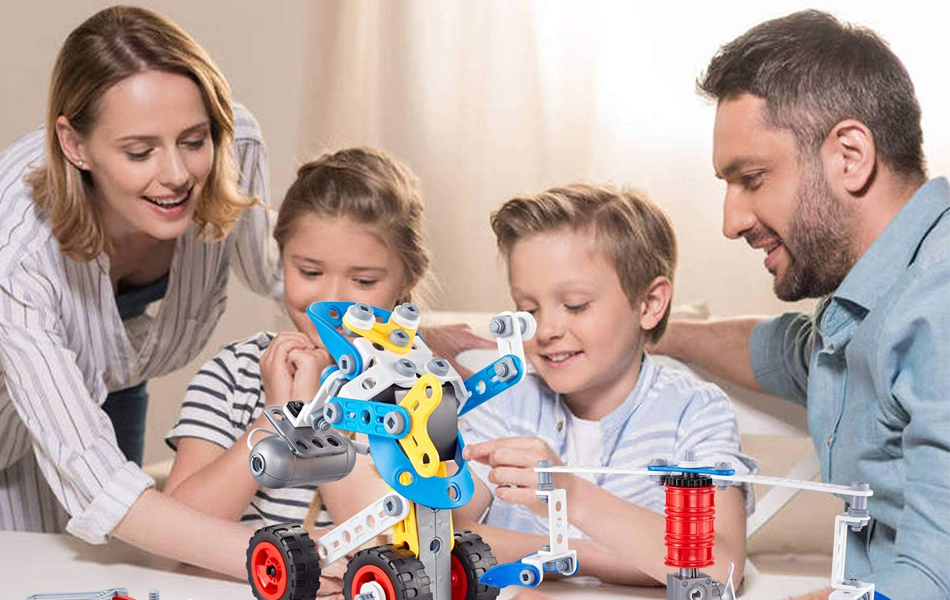 Toys for 5-Year-Old Boys FAQ
Q: Why are toys important for young children?
A: Research shows that learning by play is an important part of a child's development. Enough playtime and the right toys can provide significant benefits to your child and your family. For example, educational toys teach different life skills, such as critical thinking and conflict resolution, and spatial abilities like hand-eye coordination and motor abilities. Playing with these toys can develop imagination, creativity, and social skills like sharing and cooperation. Toys that are both interesting and educational should be in focus when shopping for a 5-year-old boy.
Q: What type of toys do 5-year-old boys like?
A: All the above-listed are perfect for 5-year-old boys! From cars to puzzles to STEM toys, these promote development in critical areas and are a lot of fun. We have scoured the internet to bring you a selection of gifts that should make any 5-year-old a happy little guy. Whether you're looking for a simple dino toy or a more complex board game for kids, bear in mind that the best toys for 5-year olds should be both entertaining and educating.
Sources:
Sign Up Now
GET THE VERY BEST OF GEARHUNGRY STRAIGHT TO YOUR INBOX