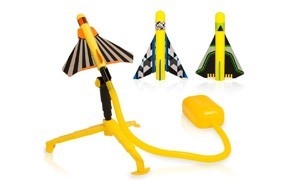 Stomp Rocket Stunt Planes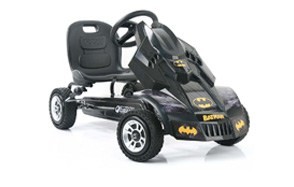 Hauck Batmobile Pedal Go Kart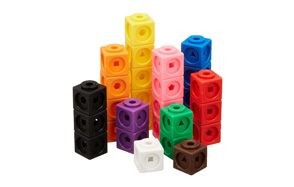 Learning Resources Mathlink Cubes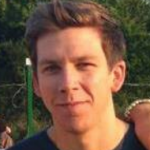 Toys and playing are vital to the holistic development of every child, as it creates memories and patterns that help improve your child's imagination and ability to retain information. Kids are encouraged to use their hands in building and controlling various types of toys to bring them excitement all day long. On the market, there are many toys and sometimes, choosing one may be overwhelming. The list below is a compilation of some of the best toys & gifts for 5-year-old boys to get as a gift.
The Best Toys & Gifts for 5 Year Old Boys
5-Year-Old Boys Toy - FAQ
Q: Why are toys important for young children?
A: From birth, through to preschool and mainstream schooling, play is a critical aspect of development in children and must not be taken for granted. Good toys and materials provide an accessible platform through which every child can learn and develop many intellectual skills. Simple alphabet puzzles and high-tech electronic gadgets are some examples of educational toys that encourage this type of learning. Toys are the best way to give your child a head start concerning everything he's going to be introduced to in school. If your child is already in school, toys are an easy way to supplement learning done in school, with an added touch of fun and excitement, which increases their ability to retain everything all they learn from basic language skills to numbers and letters.
Lastly, having a playdate with your child helps you get more insight into what he's exposed to outside of your home and also his manner of thinking. Watching him build his tent with friends or helping him make it is a sure way to strengthen your existing bond, while he learns and has fun all at the same time.
Q: What Type of Toys Do 5-Year-Old Boys Like?
A: Little children are natural adventure seekers who love to explore their surroundings, and usually by the age of five, their lives revolve around endless curiosity and wild levels of imagination. As our children mature from the toddler and preschool stages, they discover new things, in school, at home or via various forms of media. This shapes up their preferred toys and learning tools. Disney movies are a huge hit amongst boys and children in general, but most boys are usually fans of cars, construction, and big-eyed dinosaurs.

Factors to Consider When Buying Toys for 5-Year-Old Boys
Children need to hear stories read aloud, read from books and also write creatively, draw, and play using many different kinds of products (paper, clay, art supplies, puzzles, blocks, soft toys like puppets, musical instruments, and many others). With the advancement in technology, there is little competition between electronic gadgets and the traditional forms of learning, as books aren't as exciting as they used to be. In picking a gift for any 5-year-old, various factors come into play and must be considered to ensure that the child benefits greatly.
Non-toxic: All toys for children must be durable and made from non-toxic materials to ensure their safety. The design of metal toys should reduce the chances of accidents. A toy is said to be sustainable if it's made with stronger materials such as wood and steel, whereas those made of plastic may not always last that long.
Preference: Another critical factor is the preference of the child. Even though children have different tastes on a daily basis, they do have a few items they would love every day, if you let them. The best way to figure out the preference of the child is to consult with their parents or to find out directly from the child about the common themes he loves to talk about or watch on television.
Other Related Guides
Best Toys For 1 Year Old Boys
Best Toys For 2 Year Old Boys
Best Toys For 3 Year Old Boys
Best Toys For 4 Year Old Boys
Best Toys For 6 Year Old Boys
Best Toys For 7 Year Old Boys
Best Toys For 8 Year Old Boys
Best Toys For 9 Year Old Boys