Last updated:
17 Dec 2020
10 Best Robots For Kids (Review) in 2021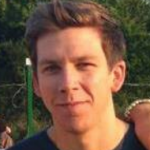 This product guide was written by Jordan Carter
Published
September 9, 2018
Robots are getting smart! Really smart. Luckily so are kids too and there are some fabulous educational as well as fun benefits to be gained from building your own walking, talking, programmable robot. Many can even be controlled via a smartphone interface although for that kind of technology you will be paying a premium. We're going to be taking a look today at some of the Best Robots of Kids across a range of categories and to suit various budgets. There might even be some on this list that captures the imagination of the older kids among you too! From droids to drones and even playful pets, there's a host of robots to choose from that will encourage programming skills as well as interaction, mobility, motor skills and also deliver a playful learning experience. Let's take a look at some of the top picks in the best robots for kids review.
The Best Robot For Kids
Robots For Kids FAQs
Q: Why Should Kids Learn About Robotics?
A: It's an undeniable fact of today's environment that computers and robotics are becoming more and more prevalent in everyday life. Students of all ages are expected to understand and learn how to program and code, and so building Robots at home prepares kids for that learning experience within the classroom. Robots are fun and easy and a great way to introduce kids to the world of coding and programming. Learning about Robotics this way, kids physically get to see cause and effect in play; testing out their code in a truly visual way which is incredibly satisfying and rewarding. They also learn from programming robotics that there can be many solutions to one single problem and that's again a useful skill for later life. Creative problem solving and collaboration will be frequently called upon in all kinds of different situations and learning about Robotics helps prepare kids for that process.
Q: What Age Range Can Use Robots For Kids?
A: Of course, this will be determined by the complexity of the Robot building kit that you have purchased, and we've reviewed a wide range of toys and kits in our Best Robots for Kids guide today. However, robot programming can be introduced from as young as 3-5 years old and upwards. It's not just a topic for teenagers and is definitely worth encouraging and developing during these very early formative years. A creative and curious child will improve so much more quickly and playing with Robots and Robotics will certainly pique their interest in interactive learning.

Q: What Can Robots For Kids Do?
A: Building Robots and getting into Robotics, Coding and Programming isn't just fun or even educational. It goes way beyond that. Robot kits encourage creative problem-solving skills which are essential in real life situations. Working collectively and collaboratively to come up with a solution and appreciating the importance of process and how adapting different methods can change outcomes. Robot building kits teach kids how to create and use simple algorithms. Simple basic steps which when followed in a particular sequence can deliver a result. They help kids to be more focused and goal orientated and keep them motivated and intrigued. Robots can also encourage kids to understand and appreciate the value of time and effort put into projects and of course require the use of logic too. They foster inclusivity as kids are expected to collaborate together, although that's not so much the case if you're building a kit at home of course but building a Robot will still require your child to be calm, consistent and systematic, exercising their creativity as well as their intellect. These are all essential skills for the future and will help prepare them for real-world situations where persistence and patience will be called upon in order to achieve success.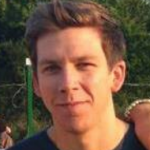 Jordan Carter is Gear Hungry's resident Editor-in-Chief with a genuine love and passion for all things tech. Jordan works diligently to ensure only the best products ever make it onto the platform and are showcased in Gear Hungry's carefully curated, tested and expertly researched, informative buying guides.
The best!
Gear, gadgets & stuff for men
Straight to your inbox