Best Robots For Kids in 2022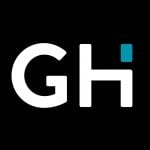 This product guide was written by GearHungry Staff
Last Updated
September 9, 2018
GearHungry Staff
GearHungry Staff posts are a compilation of work by various members of our editorial team. We update old articles regularly to provide you the most current information. You can learn more about our staff
here
.
GearHungry may earn a small commission from affiliate links in this article.
Learn more
Robots are getting smart! Really smart. Luckily so are kids too and there are some fabulous educational as well as fun benefits to be gained from building your own walking, talking, programmable robot. Many can even be controlled via a smartphone interface although for that kind of technology you will be paying a premium. We're going to be taking a look today at some of the Best Robots of Kids across a range of categories and to suit various budgets. There might even be some on this list that captures the imagination of the older kids among you too! From droids to drones and even playful pets, there's a host of robots to choose from that will encourage programming skills as well as interaction, mobility, motor skills and also deliver a playful learning experience. Let's take a look at some of the top picks in the best robots for kids review.
The Best Robot For Kids
Lego Boost Creative Toolbox 17101 Robot Kit For Kids
The Lego Boost, just like the popular EV3 we already reviewed comes with a full creative toolbox that combines screen programming capabilities alongside those ubiquitous Lego building bricks loved by so many the world over. In this kit from Lego, you are provided with everything you need to build and code five entirely individual and each uniquely multifunctional automatons. It's been created for ages 7 and upwards and allows for completely customizable block coding.  There are an impressive 847 pieces in the kit, and of course, there's also a downloadable app that provides full instructions and extra tips on how to get the best out of your Boost set. Your children's imaginations can run riot as they build Vernie the Robot or Frankie the Cat and by combining with the intuitive icon-based coding interface, they can enjoy hours of fun. Our handy guide to the best Batman Lego sets features more great products like this.
Key Features:
Award-winning kit featuring over 847 pieces including move hub, interactive motor and sensor
STEM learning toy combines creativity with technology
Build, code and motorize five different robot designs
Features easy to use icon-based drag and drop coding
Download the free Boost app to open up even more opportunities
Specification:
Brand

LEGO

Model

6224314

Weight

4.3 pounds
Wonder Workshop Dash Coding Robot Kit For Kids
We love this little blue Dash robot that arrives on your doorstep, fully charged and ready and raring to go! It full of fun and frolics and provides your kids with endless hours of enjoyment. They can program Dash to act upon voice commands and become confident and creative coding artists! The Dash Robot also encourages collaboration via the Wonder League which has been set up by the manufacturer, Wonder Workshop, to promote kids within communities to share ideas. This also happens to be an award-winning Robot so you can rest assured that you are buying into design and technological innovation. Dash is so popular that he can already be found I over 20,000 schools and that number is continuously growing. He's as close as you will ever get to a real Robot and he can be your kids to program and learn how to code fully. Suitable for ages 6 and upwards, Dash really does make learning fun. Don't forget to also check our guide to Lego City sets, for more great toy ideas.
Key Features:
Dash can sing and dance, responding to voice controls
An excellent educational toy to develop problem-solving skills
Explore an endless range of challenges and puzzles
Award-winning STEM educational learning toy
Collaborate, share and join the Wonder League kids community program
Specification:
Brand

Wonder Workshop

Model

1-DA01-05

Weight

3 pounds
Lego Mindstorms EV3 31313 Robot Kit For Kids
Everyone loves Lego, young or old so bringing together Lego and Robotics is bound to be winning combination. This is a fantastic construction kit that features over 601 pieces and has been designed for boys and girls aged 10 and over. You can build and program your own walking, talking, even thinking Robot! That's because the Lego Mindstorms kit includes Intelligent EV3 bricks and three servo motors along with IR sensors. With this one set, you can construct five different Robots all of which have their own unique traits. There's Ev3Storm with his blasting bazooka, Track3R which is an all-terrain robot, R3Ptar that looks and reacts with lightening Cobra speed, Spik3R a six-legged creature with a sting in its tail and Gripper who can be used to lift and move objects. All the Robots can be controlled via infra-red remote control. This Lego Mindstorms kit is an excellent way of combining creativity with technology and can be operated in conjunction with a free Robot Commander app on your chosen smart device. If your kid loves Lego, then make sure you also check our guide to best Marvel Lego Sets.
Key Features:
Easy to use, intuitive drag and drop programming interface
Download the free EV3 programmer to control your robots
Five unique, detailed and imaginative robots can be built
Over 600 pieces of LEGO are included
Infrared remote control included
Specification:
Brand

LEGO

Model

31313

Weight

2.2 pounds
Learning Resources Botley the Coding Robot Kit For Kids
Botley is the colorful and fun introduction to the wonderful world of screen-free coding and is great for kids from 5 years and upwards. It features a remote programmer and unlike many of the other Robots we've reviewed, doesn't require a phone or a tablet to operate which could be a good thing for any of you keen to delay or at least minimize the amount of screen time that kids today seem to have. Botley has plenty of advanced features and can be coded to follow commands, move around objects and also use smart logic. This activity kit includes 77-pieces and comes with the remote programmer we just mentioned as well as a detachable robot arm, 40 coding cards, 6 double-sided tiles, and a further 27 obstacle building pieces. There are endless hours of creative fun to be had with your Botley Robot. This is one of a range of learning toys to be developed by Learning Resources which offer STEM learning for kids (Science, Technology, Engineering, and Math). Let your Botley Robot be a part of the family and grow with your kids for years to come. A great educational toy for your little ones. 
Key Features:
Encourage and develop STEM skills in a fun environment
Screen-free experience doesn't require a tablet to operate
Botley features simple, smart logic and can detect obstacles
Comprehensive 77-piece kit suitable for ages 5 and above
Comes with a remote programmer to transmit commands
Specification:
Brand

Learning Resources

Model

LER2935

Weight

3.2 pounds
This fully approved STEAM educational tool is quickly built-in around 15 minutes and comes with a remote control or can be operated via the Makeblock downloadable app. Simple to follow instructions are included and once you're up and running, you can unleash your imagination and coding skills. Experiment with how you construct the parts together to create a unique robot or follow the recommended steps. There are also plenty of add on parts available to purchase if you really want to create a mega custom mBot.
Used in tandem with the Blockly downloadable App, kids can quickly get to grips with learning entry-level coding, enhancing a whole host of skills. Everything from improving their creativity and imagination, to stimulating their curiosity and providing excellent problem-solving skills can be nurtured with the mBot. New coding commands can simply be dragged and dropped to create unique instructions that get carried out by the mBot in real-time. It would make a cool screen-free gift for kids, as well.
Key Features:
STEM education toy provides learning and creative fun
Various operating modes including obstacle avoidance plus line and follow
Easily constructed and up and running in around 15 minutes
Control via remote or the downloadable app
Uses mBlock software a popular entry-level coding platform
Specification:
Brand

Makeblock

Model

90053

Weight

2.23 pounds
Ozobot Bit Coding Robot Kit For Kids
The Ozobot Evo is another little pocket-sized playmate that you can programme to perform an assortment of tricks. Integrated with your Smartphone and linked to their app that uses OzoBlockly language, your kids can learn how to code with 4 different levels of complexity available. The Ozobot uses optical sensors to follow commands that are color-coded. Bit may be a basic Bot but here's a great introduction to coding for kids ages 6 and upwards. He arrives all ready to rock and toll, pre-assembled so you can get stuck straight into the coding action. You can use the easy entry screen-free coding system to get you started or the more advanced OzoBlockly programming editor. Featuring optical sensors and LED lights, Bit is a perfect coding toy for kids.
Key Features:
Your Bot can be customized with stickers and pop outs
Introduces kids to 2 different ways to code
Basic screen-free with markers and stickers
Advanced visual programming with a computer or tablet
Features full activity pack with Steam challenges
Specification:
Brand

Ozobot

Model

OZO-040201-03

Weight

0.64 ounces
WolVol 10 Channel Police Robot Kit For Kids
If you've always fancied the idea of building a Robot then what better excuse to get in on the creative action than to buy this large WolVol, remote control Robot for the kids in your house. Big and small boys alike can't fail but to like this Police style robot with his flashing lights and the multiple Robot sounds it can make. This really is a big and impressive bit of kit that stands at 16 inches high. The arms can be moved up and down, and the WolVol can walk, turnaround and dance. With the remote control, there are 10 different actions that you can get the WolVol to perform. It would look great in any kids bedroom and is sure to be played with for hours on end. Find more great products like this by checking out our guide to the best Lego Ninjago sets.
Key Features:
Build your own Police Robot with moveable arms
Features flashing lights and multiple Robot sounds
Can walk, turnaround and also dance
Measures up to 16 inches high overall
Excellent gift idea delivering hours of fun and creative play
Specification:
Brand

WolVol

Weight

3.02 pounds
Sillbird STEM 12-in-1 Education Solar Robot
The great thing about the Sillbird STEM 12-in-1 Robot is that you can build it, then take it apart, and rebuild another robot. There are twelve possible configurations with different functions and different difficulty levels in the building process. Forget playing with the robot, your kid will be completely immersed just building this robot. The other cool thing about this toy is that it's solar-powered so it doesn't require any batteries. Not only does that make it cheaper and more reliable, but it also teaches your children about different types of energy (something that's going to be super important in the next 20 years). Designed for children aged eight to ten years old, it has 190 easy-build parts and a detailed instruction manual that will guide them along. If you're looking for a robot toy that's going to promote STEM skills, the Sillbird STEM 12-in-1 Robot is going to take some beating.
Key Features:
Build 12 different robots 
190 easy-build parts 
For kids aged 8-10 years old 
Supports STEM education 
Made from non-toxic ABS plastic
Specification:
Brand

Sillbird

Model

12-in-1 Robot

Weight

16 ounces
Lego Creator Robo Explorer Robot Kit For Kids
Completing today's round-up of the Best Robots for Kids we've gone back to Lego and their Creator Robo Explorer toy. With his bright green eyes, posable arms, and working claw, the Robo Explorer is a joy to build and play with. This 3 in 1 model features the Robo Explorer, a Robot Dog as well as a Robot Bird. There are over 200 pieces included in the kit, and the manufacturer recommends that it's suitable for kids aged 7 through to 12. Your Robo comes in a colorful and attractive azure, black and grey color scheme which is super striking. Cute and creative, this Robot building kit is sure to deliver hours of fun and enjoyment. Our guide to Lego Technic sets offers more great toys for your kids.
Key Features:
3 in 1 Robot design includes Explorer, Bird, and Dog
Attractive azure, black and grey color scheme with piercing bright green eyes
Posable arms with rotating body and head and a working claw
Includes 200 Lego pieces
Suitable for all kids aged 7-12
Specification:
Brand

LEGO

Model

6175250

Weight

11.2 ounces
Anki Cozmo Coding Robot Kit For Kids
Cozmo from Anki may well become your child's new best friend. It's a pint-sized Robot, but it's certainly not short on features, and Cozmo is tougher and cleverer than you might first give him credit for. He's been rigorously tested for durability and security and is the perfect introduction for kids to the world of creative code. It might even be a skill that some adults among you have missed learning until now so you can take part in the education too. In order to get the most out of your new robotic sidekick you will need an iOS or Android device and to download the free Cozmo app. In the kit, you get your own Cozmo Robot, 3 interactive cubes and 1 charger plus a full user's manual. Cozmo is playful and has tones of personality. He's able to express hundreds of emotions and is made up of over 300 parts. Equipped with Code Lab, this is a user-friendly drag and drop coding interface that's easy to get to grips with. Cozmo is always ready to play and will bring plenty of creative play and enjoyment into your child's day. Be sure to also check out our list of the best Lego Robots for more great items like this.  
Key Features:
User-friendly interface suitable for beginners to code
Equipped with a simple drag and drop Code Lab system
Featuring artificial intelligence, Cozmo expresses hundreds of emotions
Immersive and creative game-playing machine provides hours of fun
Fitted with 30fps VGA camera for facial recognition
Specification:
Brand

Anki

Model

000-00057

Weight

0.96 ounces
Robots For Kids FAQ
Q: Why Should Kids Learn About Robotics?
A: It's an undeniable fact of today's environment that computers and robotics are becoming more and more prevalent in everyday life. Students of all ages are expected to understand and learn how to program and code, and so building Robots at home prepares kids for that learning experience within the classroom. Robots are fun and easy and a great way to introduce kids to the world of coding and programming. Learning about Robotics this way, kids physically get to see cause and effect in play; testing out their code in a truly visual way which is incredibly satisfying and rewarding. They also learn from programming robotics that there can be many solutions to one single problem and that's again a useful skill for later life. Creative problem solving and collaboration will be frequently called upon in all kinds of different situations and learning about Robotics helps prepare kids for that process.
Q: What Age Range Can Use Robots For Kids?
A: Of course, this will be determined by the complexity of the Robot building kit that you have purchased, and we've reviewed a wide range of toys and kits in our Best Robots for Kids guide today. However, robot programming can be introduced from as young as 3-5 years old and upwards. It's not just a topic for teenagers and is definitely worth encouraging and developing during these very early formative years. A creative and curious child will improve so much more quickly and playing with Robots and Robotics will certainly pique their interest in interactive learning.
Q: What Can Robots For Kids Do?
A: Building Robots and getting into Robotics, Coding and Programming isn't just fun or even educational. It goes way beyond that. Robot kits encourage creative problem-solving skills which are essential in real life situations. Working collectively and collaboratively to come up with a solution and appreciating the importance of process and how adapting different methods can change outcomes. Robot building kits teach kids how to create and use simple algorithms. Simple basic steps which when followed in a particular sequence can deliver a result. They help kids to be more focused and goal orientated and keep them motivated and intrigued. Robots can also encourage kids to understand and appreciate the value of time and effort put into projects and of course require the use of logic too. They foster inclusivity as kids are expected to collaborate together, although that's not so much the case if you're building a kit at home of course but building a Robot will still require your child to be calm, consistent and systematic, exercising their creativity as well as their intellect. These are all essential skills for the future and will help prepare them for real-world situations where persistence and patience will be called upon in order to achieve success.
Sign Up Now
GET THE VERY BEST OF GEARHUNGRY STRAIGHT TO YOUR INBOX