Last updated:
26 Oct 2020
9 Best Barbell Collars (Review) in 2021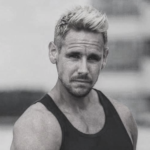 Your guide to this article today is by fitness expert Ben Coleman
Published
November 29, 2018
We've selected the very best barbell collars to enhance your workout, keep your regimen safe, and allow you to get the best possible training in. We cover the cream of the crop, but we're also going to tell you what sets them apart from each other, and how they made our elite list.
The Best Barbell Collar
Barbell Collar Buying Guide and FAQ
There's more than meets the eye when it comes to weight collars. We've outlined and showcased the best of the best, but now it's time to find out what makes these Olympic bar collars tick. From materials to different locking mechanism styles, it's all here to help you make a more informed decision.

Features to Look for in Barbell Collars
Material - Olympic barbell collars need durable materials to withstand pressure and stress. You'll find a blend of steel, rubber, and either ABS plastic or nylon for the exterior (much like our top pick on this list). One key note to be on the lookout for is the rubber type. You want high-density rubber to help prevent wear and tear, and last just as long as the rest of your clamps. For steel, look for stainless or 316L (aircraft grade).
Shape - This is half about preference, half about function. Olympic bar clamps are traditionally hexagonal, which gives you more power and gripping points when trying to snap them onto a barbell. Pay attention to the shape of the actual clamp locks as well to make it easier for the application.
Size - Weight bar collars come in various sizes, fitting to different barbells. If this is for your home gym, look at the manufacturer of your barbell, and try to find out if the brand of weight collar you're interested in is compatible with that brand.
Capacity - Weight clamps only have so much capacity, and can only undergo so much physical stress. You'll be using this repeatedly, day in, day out, so it needs to be able to withstand the test of time. For the best results, try only meeting 80% or less of the maximum capacity to ensure longevity for your barbell collars.
Types of Barbell Collars
Standard Spring Clamps - You'll know it when you see it: two pressure-activated prongs relieve tension on the spring, allowing your barbell to fit inside of it. When you release those prongs or lever heads, the pressure of the tightly-wound spring keeps it on your barbell. These are one of the most common and inexpensive barbell cap types on the market, though they do wear down with time.
Lockjaw Clamps - These are one of the most commonly used barbell collars due to their inexpensive cost and relatively easy use. You can attach these quickly, pressing down on the latch to apply enough pressure and essentially snap the clamp onto the barbell. They're even easier to take off, and tend to last a very long time.
Power Clamps - Similar to standard spring clamps, these are basically supercharged versions of spring clamps that are far easier to put on.
Hex Screw Clamps - These take a bit more time to put on, but can practically impale upon the barbell, keeping it in place (don't worry, they won't damage the barbell). You use a simple hex screw to twist and apply pressure onto the barbell after sliding the clamp on, eff
Spring Lock Clamps - A perfect hybrid of standard spring clamps and lockjaw clamps. These use the force and power of wound springs, with the ease of use that lockjaw clamps offer. Because these two technologies are brought together, you can expect to see slightly higher prices,  but the lockjaw clamps do help to protect the springs from wear and tear, making these some of the longest-lasting barbell collar varieties you will ever own.
Nylon - These are usually a simple, rugged nylon exterior with velcro on the inside. These are cheap, and that's one of the only reasons that people use these. There are very few exceptions to the rule, and most professional bodybuilders stay away from nylon collars.

Barbell Collars FAQ
Q: What is a Barbell Collar?
A: Barbell collars are a little piece of added insurance on your Olympic weightlifting benches. When you place the weighted plates on either end of your barbell, you might have hex caps to keep them in place or another system. Barbell collars provide additional stability that most inclusive hex caps just can't offer.
They're not necessary if you're benching under 100 lbs. These work to help retain stabilization when you have much heavier plates on either end, maintaining your safety and balance. Think of them as kickstands, keeping up the weight of a motorcycle to ensure it stays exactly where it's supposed to. Olympic weightlifters use barbell collars in competitions on a regular basis, and they can be used in a home gym to help provide peace of mind and a safe workout environment.
Q: Which type of Barbell Collars Should I Buy?
A: So long as it does its job effectively, all types are viable options (except for nylon, but we'll get into that in a moment). You could go with a lockjaw collar for a quicker time putting it on and taking it off, you could get a standard spring collar for its simplicity and low price. Your weight lifting collars should meet the weight requirements that you're looking for as your first criteria.
Regardless of what type you prefer, the best barbell collars are designed to withstand massive weight and pressure. We personally recommend lockjaw collars for ease of use and extended durability. Spring lock clamps are also an excellent option.
Q: How Much do Barbell Collars Weigh?
A: Bar clamps are designed to be fairly weightless, usually about twelve ounces to a maximum of two pounds (per collar). However, there are also weight collars that are, well, weighted. These are most often used by professional bodybuilders who want to add small amounts of weight to their overall bench, without putting too much stress on the barbell itself. This also allows you to add five or ten pounds in total, so you don't have to jump between twenty-five-pound plates if you're not comfortable yet. They work as excellent mediums in between other weightlifting exercises and help push limits when you're plateauing.
Q: Is Lifting Without Barbell Collars Dangerous?
A: Weightlifting collars are actually designed to provide a greater sense of safety. When you attach weight clamps onto your barbell, you're stabilizing the plates, reducing your chance of fumbling under immense weight and pressure. This is especially helpful when you're trying to exceed your previous maximum bench weight.
Q: Do Barbell Collars Mitigate My Workout Results?
A: Weightlifting clamps don't hinder your performance or how much of a workout you get in, but it can actually promote a much more effective workout. The best barbell clamps are designed to maintain stability, which is required to nail that perfect form. If you don't have your form, then you don't have anything at all.
This also helps to prevent injuries. If you don't have a good form, if you don't have stabilization, then you're far more likely to put unnecessary pressure on one side of your body. Even if you don't incur an immediate injury, putting unnecessary levels of stress (the kind that doesn't benefit your physical form and only damages your muscle fibers) can lead to long-term damage over a short period of time.

Q: Why Are Nylon Barbell Collars Not a Good Idea?
A: Unless they're extremely high-end (and usually weighted), nylon barbell collars just don't grip the way you'd expect for the amount you're paying. They tend to slide on the barbell unless you find some uncommon ones that come with small interior rubber grips.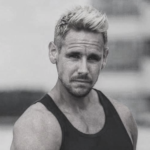 Ben Coleman is our resident sports and fitness product expert who offers a wide range of information in this field. Ben speaks fluently in the language of nutrition, training, and health - with a Fitness and Personal Training B.A (Hon) gained from the prestigious Southampton University in the UK.
The best!
Gear, gadgets & stuff for men
Straight to your inbox