Best Lego Robots in 2022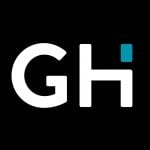 This product guide was written by GearHungry Staff
Last Updated
July 22, 2018
GearHungry Staff
GearHungry Staff posts are a compilation of work by various members of our editorial team. We update old articles regularly to provide you the most current information. You can learn more about our staff
here
.
GearHungry may earn a small commission from affiliate links in this article.
Learn more
Whoever said Lego is just for kids? The best toys are the ones that parents can get involved with, and there's no better bonding experience than building a Lego kit together!
Lego's been around for over 50 years and it's ingrained in our culture. But it's come a long way since those early days. Some of the products in this list are so advanced, it feels wrong to call them Lego. We've got walking, talking robots that you can programme from your phone or tablet. More than just toys, these Lego kits teach children a lot about programming and coding, which will come in super handy later in life. And, for balance, we've thrown in the best Lego robots that are cheaper – but still awesome, and that will still be a huge hit with the kids.
The Best Lego Robot
LEGO Robot MINDSTORMS EV3 31313 Kit for Kids
The Lego Mindstorms EV3 31313 Kit is a step up from the Boost kit.  For kids aged 10 and above, it's one of the best robotic kits on the market. Lego's Mindstorm products are well-respected in the robotics industry and have revolutionized kid's toys – gone are the days of building a multi-colored house out of random blocks. No, things are a bit more advanced now. The toys of today aren't just fun, they're preparing our kids for a more complex world or robotics and programming.
The kit can be built into 5 different robots (EV3STORM, TRACK3R, GRIPP3R, R3PTAR, SPIKE3R), and uses Lego's more advanced programming software EV3. The intuitive software uses a drag and drop system that makes programming easy and gradually teaches you how to code. That gives you a huge amount of scope – you can build robots that walk, talk, and think for themselves. The more advanced you get with the programming, the more impressive the robot gets. On top of the EV3 software, you get a free Robot Commander app for your smart device or infrared remote control, giving you more flexibility. It's more expensive than the Lego Boost Creative Toolbox, but it really is a cut above. Be sure to also check out our list of the top Lego Technic sets for more great items like this. 
Key Features:
Includes 601 Lego pieces 
Control from smartphone, tablet, PC & Mac
5 different robots
Advanced programming using EV3
For boys and girls over 10 years olds
2 AAA batteries required
Specification:
Brand

LEGO

Model

31313

Weight

2.2 pounds
LEGO Robot Boost Creative Toolbox 17101 Building Coding Kit
If you're looking for an entry into the world of Lego Robots, look no further. The Lego Boost 17101 Creative Toolbox is much simpler than Lego's well-respected Mindstorm robots, but still offers loads of challenging fun. Aimed at 7 to 12-year olds, this versatile kit can be built into 5 different robots – Vernie The Robot, Frankie The Cat, Guitar 4000, M.T.R 4, and Auto Builder. The coding part is a really great introduction to programming for kids: they can code its behavior, complete fun and educational activities, and it reacts when talked to. It can move in all different directions, change its facial expression, grip and carry things, and even shoot darts out of a shoulder cannon.
It's actually great value, when you take into consideration the 5 different robots you can create and the range of activities. The set-up isn't that complicated and could probably be completed without any help (sorry Dads). The only downside is that you need a compatible smartphone, iPad or Android tablet, which could make it expensive if you don't already have one. Just make sure you check the compatibility list before you buy! Our Marvel Lego Sets review offers more great Lego sets your kids will love, so check them out.
Key Features:
Includes 840 Lego pieces
5 different robots
Easy to assemble
Requires smartphone or tablet
6 AA batteries required
Specification:
Brand

LEGO

Model

6186142

Weight

3 pounds
LEGO Education WeDo 2.0 Core Set 45300
If you're looking for a LEGO robot that's going to teach your kids about the world they live in, the LEGO Education WeDo 2.0 Core Set is the ultimate choice. This is one of the latest products in LEGO's awesome robot collection, which is why we're so pumped to tell you about it. It brings everything that's amazing about LEGO together with the building-blocks of STEAM (science, technology, engineering, and mathematics) learning to provide an invaluable tool for child development. It's aimed at kids aged seven and above but it's not the kind of toy they'll grow out of quickly – this could be their favorite toy for years to come.
So, how does this award-winning toy work? Well, it comes with 280 LEGO pieces that are delivered in a storage bin and separated into sorting trays. On top of that, there's a Smarthub, a Medium Motor, a Motion sensor, and a Tilt Sensor. All of these elements will start to make sense as your budding engineer works their way through the WeDo 2.0 Curriculum Pack and accompanying software. Download it to a tablet, desktop, or laptop, and they can build a bunch of different robots in a fun and educational way. We don't want to say the possibilities are endless but they definitely won't get bored quickly. 
Key Features:
280 LEGO pieces 
Supports STEAM learning 
Smarthub, Medium Motor, Motion sensor, & Tilt sensor
WeDo 2.0 Curriculum Pack 
Ages 7+
Specification:
Brand

LEGO

Model

45300

Weight

2.2 pounds
LEGO Robot Creator Robo Explorer 31062 Toy
If the first 2 products were a bit expensive or advanced, the Lego Creator Robo Explorer 31062 is a fun, simple alternative. Aimed at a slightly younger audience, it doesn't feature the impressive robotics of the first two products, but it's still a great toy. Lego says the toy is aimed at 7 to 12-year olds, but it's suitable for younger than that – a quick read of the Amazon reviews shows loads of parents giving it to 5 and 6-year olds.  You can build it into 3 different characters (Robo Explorer, Robo Dog & Robo Bird), which means kids can build and rebuild it to their heart's content. Robo Explorer has big googly green eyes, rotating body parts, moving tracks, a working claw, and a searchlight. The light up brick changes to become Robo Dog's light up jetpack and Robo Bird's light up eyes.
Forget about Lego's advanced robotics for a minute, this toy is taking Lego back to its roots. Kids will get to experience the same joy that we felt, building something from scratch and seeing it take shape. It's also pretty affordable, coming in at under £20, making it a perfect birthday or Christmas gift. Three brilliant Lego toys for the price of one, what more could you want! Love this Lego product? Check out our review of the best Robots for kids for our picks. 
Key Features:
Build 3 different characters
For 7 to 12-year olds
Easy assembly
Great value
1 LR44 batteries required (included)
Specification:
Brand

LEGO

Model

6175250

Weight

11.4 ounces
LEGO Robot Ninjago Movie Fire Mech 70615 Building Kit
This kit comes straight from the Lego Ninjago movie. The main character – Kai the red ninja – is hugely popular with kids and makes this toy a huge hit with fans of the series. To be honest, even if they haven't seen the movie, the toy is still a great present. The kit features the main action figure that has movable arms and legs, two (non-shooting) fire blasters with translucent fake fire, and two shoulder-mounted disc guns. It's 14 inches high and included 944 Lego pieces that will give your kids a fun challenge when they're putting it together. It's aimed at both boys and girls between 9 and 14 years old.
In addition to the main figure, there are 6 mini-figures from the series that fit into the opening cockpit. All these characters come with their associated weapon including a Zana's bow and Kai's katana. As with all Lego kits, it's brilliantly put together and has loads of great detail. It's more complicated to put together than some similar kits, so it could be great fun to build as a family. For more interesting weapon toys, check out our list of the top Nerf guns.
Key Features:
One main action figure
6 mini-figures
9 to 14-year olds
Complicated assembly
Specification:
Brand

LEGO

Model

6136346

Weight

2.95 pounds
LEGO Robot Ideas WALL E 21303 Building Kit
Who doesn't love Wall-E? He's the loneliest and most loveable robot out there. In Disney Pixar's futuristic classic, he roams Earth on his own cleaning up the mess that human's left behind. Until he finds EVE – a probe sent to earth – and falls in love. The film won a heap of awards and Lego have brought in the original designer of Wall-E to create this amazing toy. The Lego Ideas Wall E 21303 Kit is a must-have for fans of the movie.
It has movable arms that can go up and down as well as side to side. The trunk opens and closes, and it has movable tracks that mean kids can act out scenes from the film. The kit also includes a great little booklet that tells fans about the designer and the film itself. It's not the most challenging Lego kit and only stands around 7 inches tall, but it is one of the most beautifully detailed and designed kits out there
Key Features:
Beautifully designed model
Suitable for 12+
Easy to assemble
Official Disney Pixar product
Specification:
Brand

LEGO

Model

21303

Weight

1.9 pounds
LEGO Robot Creator Power Mech 31007
If your kid's into robots and Lego, you can't go far wrong with the LEGO Creator Power Mech 31007. The futuristic, bright green robot is another classic Lego product. The Lego Creator series gives kids the chance to rebuild their kit into completely different toys. This 3-in-1 model can be a battle bot, helicopter, or a heavy-duty pickup truck. This versatility means that kids will be enthralled for hours building the different models and role-playing different scenarios. The battle bot has green armor, movable limbs, leg-mounted boosters, and hands that can grab objects. Then you can morph it into a helicopter with a movable rotor and engines, or a pickup truck with a folding tailgate.
The LEGO Creator Power Mech 31007 is priced at around $70, making it a great birthday or Christmas present. It's around 6 inches tall and 5 inches wide and is suitable for 7 to 12-year olds. It boasts great reviews across the board on Amazon, and most customers say that kids can build it without any assistance. For more interesting toys, make sure you also check our magnetic toys review.
Key Features:
3-in-1 product
Suitable for 7 to 12-year olds
Easy to assemble
Specification:
Brand

LEGO

Model

6024511

Weight

13.4 ounces
LEGO Robot Ideas Exo Suit 21109
The Lego Ideas Exo Suit 21109 has to be one of the coolest Lego designs out there. And by out there, we mean out in space. Designed by a Lego fan, this product was specially chosen by the Lego Ideas members and is now one of their most popular products. For any kid that's interested in building, robots, or space, this product's a sure thing! The Exo suit features poseable arms and legs, a cockpit that opens, and grabber claws. It also comes with 2 mini astronaut spacemen, called Pete and Yves.
Standing at over 8 inches tall, this is one of the most detailed Lego robots available. It's suitable for kids aged 12 and above and isn't a hugely complicated setup. It also comes with a great little booklet that contains a space-themed story that your kids can act out, and some information about the creator.
Key Features:
Detailed design
Suitable for 12+
Easy to assemble
Specification:
Brand

LEGO

Model

6089502

Weight

13.6 ounces
Sign Up Now
GET THE VERY BEST OF GEARHUNGRY STRAIGHT TO YOUR INBOX