Best Lego Technic Sets in 2021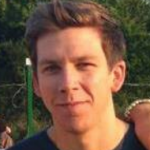 This product guide was written by Jordan Carter
Support us! GearHungry may earn a small commission from affiliate links in this article.
Learn more
LEGO Technic sets are the cream of the crop for LEGO fans all over the world. They are intricate, challenging and, most importantly, enjoyable. There is such a wide range of fantastic and time-consuming (in the best way) Technic sets, so if you want to get one for yourself, a friend or a family member, we've identified the 15 best LEGO Technic sets to make your decision easier.
The Best Lego Technic Set
Bucket Wheel Excavator Lego Technic Set




For those who love to spend hours constructing a LEGO set then look not further than the Bucket Wheel Excavator. The largest and perhaps best LEGO Technic set ever made, this two-in-one package will keep even the most experienced builder busy for hours, maybe even days.
This mammoth build features an array of different motorized functions that include forward and reverse driving, rotating bucket wheel and rotating superstructure, this seems less like a LEGO set and more like an experience.
Key Features:
3929 pieces
Motorized functions
Largest LEGO Technic set ever
Compatible with all construction sets
Specification:
Brand

LEGO

Model

6137063

Weight

13.4 pounds
Massive detail
Easy to understand instructions
Final product very large
Might be too complicated for younger builders
Mercedes-Benz Arocs Lego Technic Set




The perfect LEGO building kit for both car buffs and Technic collectors, the Mercedes-Benz Arocs provides a detailed and enthralling experience. One of the largest sets available, this 2-in-1 model comes complete with authentic detail, a massive power functions motor and advance pneumatic system that controls the crane arm and grabber, tipper and outriggers.
When searching for a more challenging build, you can reconstruct the model into the rugged Articulated Construction Truck. Both models feature the three-point Mercedes star for added authenticity. For more fun games, check out our top board games review.
Key Features:
2793 pieces
Advance pneumatic system
Working parts
2-in-1 construction opportunities
Specification:
Brand

LEGO

Model

6181905

Weight

10.2 pounds
Ultra versatile crane arm with 57cm reach
Rebuild into Construction Truck
Controls in awkward positions
RC Tracked Racer Lego Technic Set




For recreating those fast-paced, adrenaline pumping races, the RC Tracked Racer is the ideal solution when it comes to the best LEGO Technic sets for car fans. Its versatile tires means it can conquer even the most temperamental of terrains, and can also be transformed into the RC Off-Road Truck so you get two sets for the price of one.
The RC Tracked Racer can provide hours of fun and comes complete with a reliable remote control that can operate either track independently allowing the kit to move forward, back, and complete 360° turns with ease. For fans of going off the beaten track, the RC Tracked Racer is the perfect Technic product for you.
Key Features:
370 pieces
2-in-1 build
Fully motorized
Includes unique Lego Technic 40th Anniversary Brick
Specification:
Brand

LEGO

Model

6175713

Weight

1.81 pounds
Full 360° manoeuvrability
Stylish and fast moving




This true-to-life model is perfect for fans of supercars without having to splash out on the real thing. With authentic orange coloring, suspension springs, head and tail lights and low-profile tires, it will sit stylishly on any collector's shelf.
Included with the Porsche 911 GT3 is a commemorative booklet detailing the history of LEGO Technic and Porsche GT cars. In the interior, builders will be treated to a detailed dashboard, working gearbox and glove compartment to give you the most immersive building experience. Every manly man would like to have a real Porsche, but before getting the real deal, you have to get this model.
Key Features:
2704 pieces
Authentic colouring and design
Highly detailed interior
Commemorative booklet
Specification:
Brand

LEGO

Model

42056

Weight

13.18 pounds
Fully detailed
Elegant design, authentic appearance




This replica of the Mack Anthem Truck has been designed with authentic bodywork, front-axle steering and a 6-cylinder engine complete with moving pistons. Another 2-in-1 build, this will provide endless enjoyment as you can build the Anthem or transform it into an LR Mack garbage truck replica.
The truck has a moving crane arm, outriggers and landing legs recreate an accurate representation of the real thing. An enjoyable built without the monotony that comes with some large scale products, it is an excellent addition to your Technic collection. Make sure you also check our Lego Castle Sets review, for more great items like this.
Key Features:
2595 pieces
State-of-the-art engineering and design
2-in-1 build
Detail interior
Specification:
Brand

LEGO

Model

6213707

Weight

8.42 pounds
Comprehensive, thorough build
Authentic, detailed construction
CLAAS XERION 5000 Tractor Vc




Replicate the real-world with this highly detailed model of the CLAAS XERION tractor. One of the more ingenious builds LEGO has ever produced, it provides a rotating cab as well as three different steering functions which are perfect for aspiring engineers and farmers.
The CLAAS is also a 2-in-1 model, allowing builders to construct it into the Silage Plow for greater value for money and a more detailed idea of how these great machines work while also keeping you busy for a few days at the least! Make sure you also check our Lego cars guide.
Key Features:
1977 pieces
Motorized for multiple functions
2-in-1 build
Immersive building experience
Specification:
Brand

LEGO

Model

6136832

Weight

6.25 pounds
Automated crane arm
True-to-life detail
Very complicated for younger builders




Take to the skies with this solid and durable set that is simple enough for younger builders, but also detailed enough to hold the attention of older builders with ease. A cheaper option than most of the products on this list, the Ultralight Helicopter is ideal for budding Master Builders to whet their appetite before moving onto more complicated builds.
With its aerodynamic design, moving parts and unique decoration, this set is a fast but enjoyable build that can be transformed into the Experiment Aircraft for added value for money.
Key Features:
199 pieces
Aerodynamic design
Rotating propeller and retailed interior
2-in-1 build
Specification:
Brand

LEGO

Model

6175666

Weight

8 ounces
Quick and easy build
Durable construction
Perhaps too easy of a build

Build the quintessential super sports car with this version of the Bugatti Chiron. An amazingly detailed model which could be argued to outshine the Porsche 911 GT3, this build is a must-have for fans of luxury LEGO cars, but only if you can afford it.
Yes, the only issue is that it is really expensive. While there is cool detail, authentic interior and genuine mirrored instructions, this might be out of the price range for many, but if you have the cash, then don't hesitate to get your hands on one of the finest sets LEGO has ever released. Or this can make a great Christmas gift for your loved ones.
Key Features:
3599 pieces
Instructions mirror Bugatti engineer methods
Aerodynamic bodywork
Brilliant attention to detail
Specification:
Brand

LEGO

Model

6213725

Weight

2.2 pounds
Unrivalled authenticity and detail
RC Volvo L350F Wheel Load

The kind of set that makes you wish LEGO had developed similar models back when you were a kid, this RC Volvo build comes with four independent motors and comes with all of the features of the real thing. Offering 2-in-1 rebuild into the Articulated Hauler, you will struggle to get bored with this set.
Considered by many to be one of the finest, most enjoyable LEGO sets ever made, this is a ideal build to put your construction skills and patience (it takes most more than a day to complete) to good use. Don't forget to also check our top transformer toys, for more great items like this.
Key Features:
1636 pieces
Moving pistons and fan
Motorized power functions
2-in-1 build
Specification:
Brand

LEGO

Model

6061184

Weight

9.4 pounds
Working lift arm and tipping bucket
Highly detailed accessories
Batteries not included
Very complicated for younger builders




Ideal for construction fans and the ideal addition to any construction-themed collection, the Crawler Crane has been lauded as a five-star set and, despite not being as 'cool' as the flashier RC vehicle or supercar sets, still has a lot to offer.
This challenging set offers motorized (but not RC) features, and provides excellent realism through its tilting cab, extensive cabling and opening claw, making you feel like you are on the construction site yourself without any of the heavy lifting. If you are a passionate child in heart and enjoy games, don't forget to check our top Air hockey tables for more great items like this.
Key Features:
1401 pieces
Motorized boom Power Functions
Highly realistic
2-in-1 build
Specification:
Brand

LEGO

Model

6100205

Weight

4.9 pounds
Realistic features and design
Robust superstructure
Would be more enjoyable with RC capability
6×6 All-Terrain Tow Truck






A challenging build that is well worth the money you need to fork out on this set, the 6×6 All-Terrain Tow truck provides both enjoyment and functionality with its RC capabilities, allowing you to rescue stranded vehicles (or just show it off on your shelf).
A simply massive set, the Tow Truck comes with a functioning motor, working crane and hook and can be transformed into the Research Explorer Vehicle when you (or your younger siblings) are feeling more curious than you are heroic.
Key Features:
1862 pieces
RC powered motor functions
Working crane and winch
2-in-1 build
Specification:
Brand

LEGO

Model

6175732

Weight

9.1 pounds
Retractable parts for maximum immersion
Robust construction




Jump back in time to your own childhood with the WHACK! pull-back-and-go set. Composed of just 135 pieces, this is not a set that will keep you hunched over the table all weekend and it won't challenge you to be the best builder possible, but at the centre of it all, LEGO sets are about fun, and this has that in abundance.
Simple, speedy and sweet-looking, WHACK! has everything you need for a quick but rewarding build and can be pitted against its Bash! competitor to discover which is the speediest, sturdiest set on the track.
Key Features:
135 pieces
Fast and durable
Engine pops out on impact
Can battle twin BASH! set
Specification:
Brand

LEGO

Model

6210331

Weight

10.6 ounces
Cheap but enjoyable
Strong enough to withstand collisions
Not as challenging as other sets




A large, detailed and wholly fascinating set, the Grand Prix Racer puts you right there in Monte Carlo, Silverstone and Long Beach for a high octane building experience that is both challenging and rewarding.
Complete with realistic functions, working suspension and moving pistons, this set can be motorized with the separate Power Functions features and can also be transformed into Race Truck for when you want to hog the whole track. Love this product? Check out our review of the top magnetic toys for our top picks.
Key Features:
1141 pieces
Realistic functions
Modular assembly style
2-in-1 build
Specification:
Brand

LEGO

Model

42000

Weight

4.35 pounds
Realistic design
Enjoyable, challenging build
Motorized function only sold separately




The Service Truck is one of the prime examples demonstrating how much Technic sets have evolved in the last 20 years. Sold with Power Functions for a fully motorized experience, the Truck can also be reconstructed into the Crane Truck that features working grabber and outriggers.
While on the pricey side and without necessary batteries, the Service Truck is a must for anyone looking to build their Technic collection and would suit any shelf for LEGO enthusiasts.
Key Features:
1276 pieces
Pneumatic operations
Realistic Power Functions
2-in-1 build
Specification:
Brand

LEGO

Model

6025220

Weight

4.55 pounds
Mind-expanding project
Detailed, accurate functions
Batteries not included
Crane Truck instructions not included (can be found online)

The more advanced version of the earlier Helicopter, this Heavy Lift set is fully motorized (but not motorized enough to actually take flight) and has proven to be an enjoyable build for most LEGO fans who have attempted it.
Designed with contra-rotating blades, an opening loading ramp and cargo bay doors, this set brings authenticity to enjoyment and can also be rebuilt into a Tandem Rotor Helicopter for double the build experience. If you love rotating toys, check out our fidget spinners guide and find the right one for you.
Key Features:
1041 pieces
Fully motorized features
Immersive building experience
2-in-1 build
Specification:
Brand

LEGO

Model

6176955

Weight

4.2 pounds
Large, comprehensive, enjoyable set
Intricate technical details
Batteries not included
Tandem Rotor Helicopter instructions not included
The best!
Gear, gadgets & stuff for men
Straight to your inbox