Big Kid Bricks: The Best LEGO Technic Sets for 2022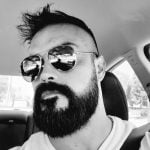 This product guide was written by Billy Brown
Billy Brown
Billy Brown has a problem sitting still. His constant search for the next challenge has him doing everything from running ultramarathons and climbing 14er's to gaining 40 pounds to compete in powerlifting, breaking several state records and growing a killer beard in the process. With over a decade of writing under his belt, his work, covering action sports, gear, and beer, can be found in a variety of publications. He lives with his wife and their two cats in Sacramento, California.
GearHungry may earn a small commission from affiliate links in this article.
Learn more
Many people have grown up with fond memories of sitting in the living room and building entire worlds out of LEGO kits. Some of the more fortunate have managed to continue that tradition into adolescence and adulthood. LEGO seemingly grows with its loyalists as they graduate from simple, oversized blocks to advanced Technic sets.
You might find the act of building LEGO kits meditative and soothing, using it as a mindfulness practice, or as a way to build a kick-ass Batwing and hang it on your office wall (ahem). These interlocking brick building toys have a unique ability to grow up with people evolving from the 10-piece helicopters we used to zoom around our mom's kitchen to kits with the number of pieces ranging in the thousands that could easily blend in as home décor for adults. A great example of this is LEGO's Technic line.
First introduced in 1977, the LEGO Technic building system (mostly) eschews the traditional dimpled bricks for systems made up of beams, gear wheels, and axles, which make it possible to build more complex and sturdy models.
Geared more for adolescents and adults than kids, LEGO Technic kits often model real-life vehicles, sometimes specific ones like Dominic Toretto's Dodge Charger from the Fast and Furious movie franchise. Other times they can recreate massive construction towers complete with working motors. As always with LEGO, the sky is the limit.
While the variety of options is welcome, it can make things difficult if you want to narrow down your options. We looked around for some of the most interesting LEGO Technic kits available and even called in a few to play with test.
Take a look at our list of the best LEGO Technic sets of all time, and let us know if there are any others we should review. You know, for science.
The Best Lego Technic Set Review
LEGO Technic Set Jeep Wrangler 42122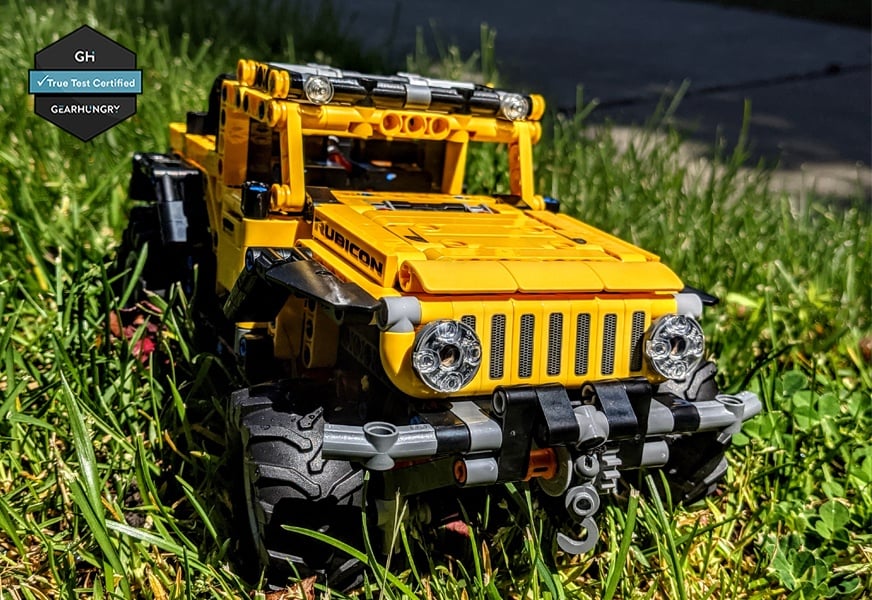 It turns out, choosing a favorite LEGO kit, Technic or not, is a difficult, extremely subjective endeavor. Ultimately, we decided that the best option would be accessible, affordable and a great introduction to the builds, but one that doesn't sacrifice detail or features. The Jeep Wrangler 42122 kit nails all those categories.
While many of the kits here are in the three-digit price range, the Wrangler sits at a relatively comfortable $50. And with only 665 pieces, you can bang this bad boy out in 2 or 3 days (one long night if you're a LEGO-obsessed editor).
But that doesn't mean that it skimps on details or features. The doors and hood open to reveal detailed interiors, including a V6 engine, a bumper-mounted hand-operated winch, and you can steer the front tires through a knob in the back of the cab. The front tires articulate as well, and the rear axle sports working spring shocks. The clear covers for the headlights and rack lights give it a dynamic, realistic look, and Jeep decals add to the aesthetic. Even the rubber tires sport realistic tread that mimics the look of BF Goodrich Mud Terrain tires.
Is it the best LEGO Technic set of all time? Maybe not, but overall, this is a great, affordable build for beginners and advanced LEGO enthusiasts alike. And it's equally at home sitting on an office shelf or rolling around in the backyard while you make "vroom" sounds. For more awesome construction kits, check out our pick for the best LEGO Ninjago sets.
Key Features:
Articulating rubber tires
Manual steering and winch operation
Opening doors and hood
Specification:
Brand

LEGO

Model

6332736

Weight

7.1 ounces

Pieces

665

Age Range

9+
Astonishing detail
Spring shocks
Working winch
Sturdy build
Would love more color options
LEGO Technic Set McLaren Senna GTR 42123
If you've got a kid who's obsessed with cars and with LEGO, there's not going to be a better kit for them than the McLaren Senna GTR build. The finished product is a spot-on recreation of the original, complete with McLaren's dihedral doors that open up and out, moving pistons, and authentic graphics and colors. Like the Jeep Wrangler build, this LEGO car kit is on the lower end of the price spectrum, and its 830 pieces present just the right amount of challenge for older kids and adolescents.
To see how well this actually worked for kids in the minimum age range, I recruited two brothers who are crazy about both cars and LEGO to try to put it together and gave them a two-day deadline. They met the deadline and built the kit (with a few mods), turning in a road-ready machine. It turns out, the challenge was just enough to keep them engaged without being frustrated, and the finished product was so exciting that they were bugging me to give it back when I took it out for a photoshoot.
Key Features:
Articulating rubber tires
Realistic dihedral doors
Steering wheel on top of car
Specification:
Brand

LEGO

Model

6332738

Weight

7.1 ounces

Pieces

830

Age Range

10+
Dihedral doors
Detailed V8 engine
Hand-operated steering
Realistic detail
Not as sturdy as other models
LEGO Technic Set Ferrari 488 GTE "AF Corse #51 42125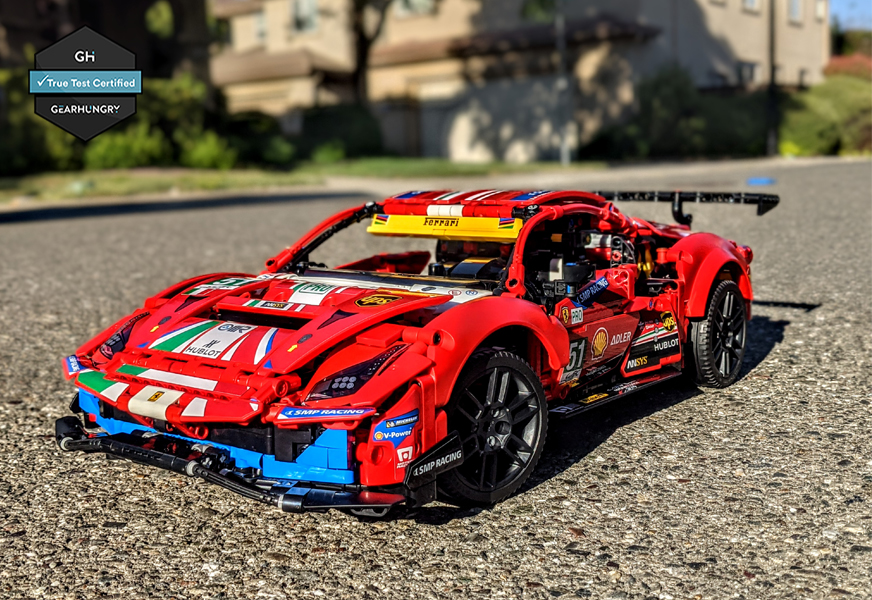 New for 2021, the Ferrari 488 GTE is a beautiful recreation of Ferrari's iconic endurance racer. At over 1600 pieces, this kit is rated for ages 18 and up, and the build requires a good amount of patience and attention to detail. That attention to detail not only applies to the build with its multiple moving parts and intricacies but also to fully appreciate the final outcome. From the sponsor-accurate decals to the full suspension to the V8 engine with moving pistons, this kit is a joy both to build and to behold.
The build itself took about 4 hours, six podcasts, an undisclosed amount of bourbon, and was so much fun to put together I was a bit disappointed when it was done. That is until I put it on a shelf in my office and realized how much it classed up the place. Make sure to also check out these fun but challenging LEGO architecture sets.
Key Features:
Articulating rubber tires
Realistic sponsor decals
Spring suspension on rear wheels
Specification:
Brand

LEGO

Model

6332760

Weight

7.1 ounces

Pieces

1677

Age Range

18+
Articulating doors
Moving pistons
Hand-operated steering
Beautiful decorative piece
Convincing your spouse to let you display it in the living room may be difficult
LEGO Technic Set Off-Road Buggy 42124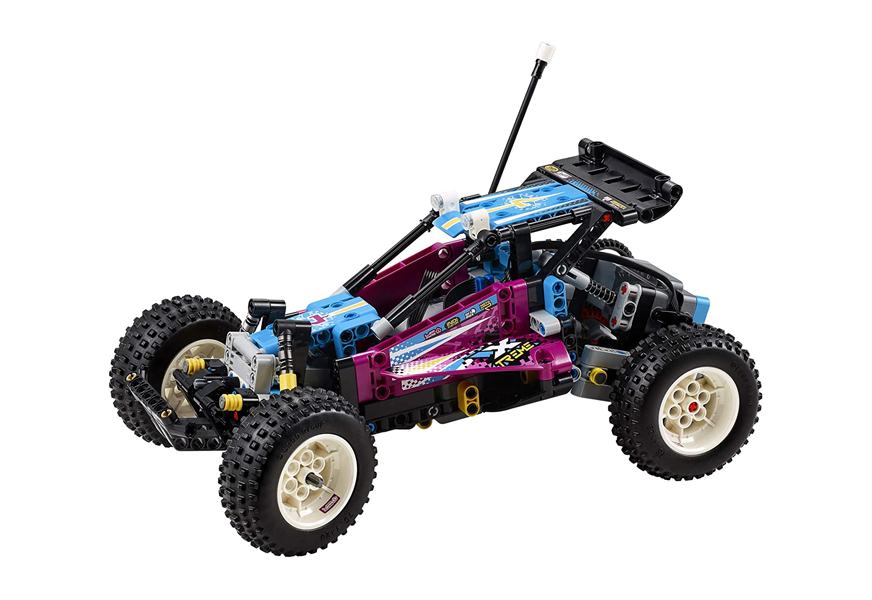 If you're hankering for those zippy little remote control cars of your youth, this little off-road buggy has you covered. At a slight 374 pieces, this may seem like a facile kit, but the dual engines and remote-control capability make this experience about much more than just the build. In fact, when you see all the options available, you'll likely be thankful that the build is so fast.
The RC look is excellent and dripping with nostalgia. The antenna, huge wheels, decals, and wedge design all give it a perfect look. And, in a first for LEGO, all four wheels sport full spring suspension, which will come in handy when jumping the buggy and rolling over rough terrain. The buggy is controlled by a free smartphone app called Control+. In addition to controlling the car, the app also offers challenges and achievements, bringing some current gaming tech to the old-school RC car vibe.
Key Features:
Two engines
Engaging Control+ RC app
Full spring suspension
Opening hood
Specification:
Brand

LEGO

Model

6328607

Weight

2.07 pounds

Pieces

374

Age Range

10+
Remote controlled via app
Quick assembly
Classic RC look
If you break it, you can put it back together
If you knock a piece off in a field, it's gone forever
LEGO Technic Set Crawler Crane 42042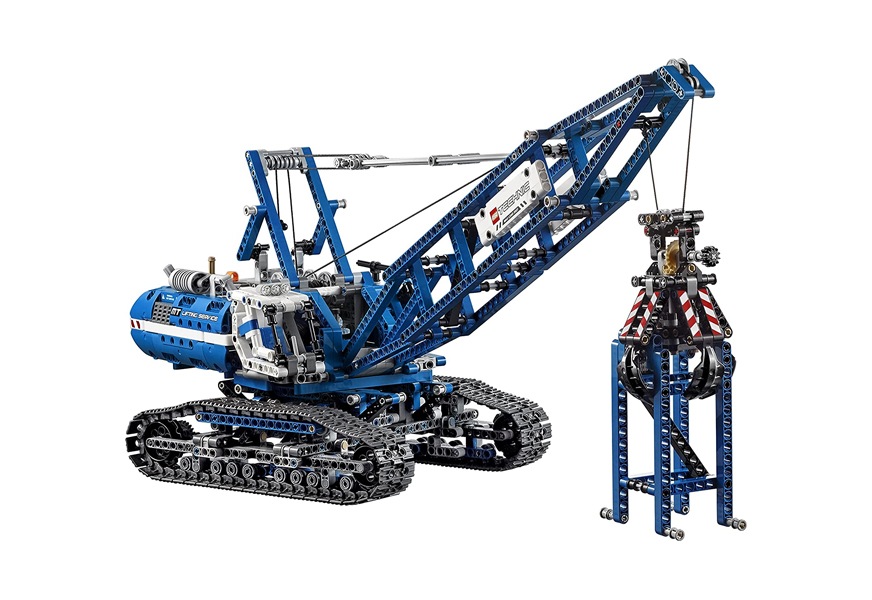 Okay, not really, but damned if you're not going to try it. Some of the most intricate sets come from the LEGO Technic construction line, and this 1400-piece behemoth is proof. Standing 2 feet tall, the Crawler Crane kit provides accurate replication of either a crawler crane or tower crane, including an extendable boom, fully functioning double winch and pulley system, and a claw that opens and shuts. It's like having a claw machine arcade game in your house.
The caterpillar tracks move the rig around via the levers on the top of the cab, and extensive detailing from the cabling to the exhaust vent gives the crane an authentic feel. An added perk is the look on your partner's face when you try to serve gazpacho with it. If you attempt this, please send a video. Check out our list of the top LEGO Creator sets TO Discover more amazing construction kits like this one.
Key Features:
Joystick operated boom
Moves on caterpillar tracks
Fully functional double winch and pulley system
2-in-1 model
Specification:
Brand

LEGO

Model

6100205

Weight

5 pounds

Pieces

1401

Age Range

10+
Fully functioning winch and claw
Huge build
Can be built as crawler or tower crane
3 AA batteries required
LEGO Technic Leibherr R 9800 Excavator 42100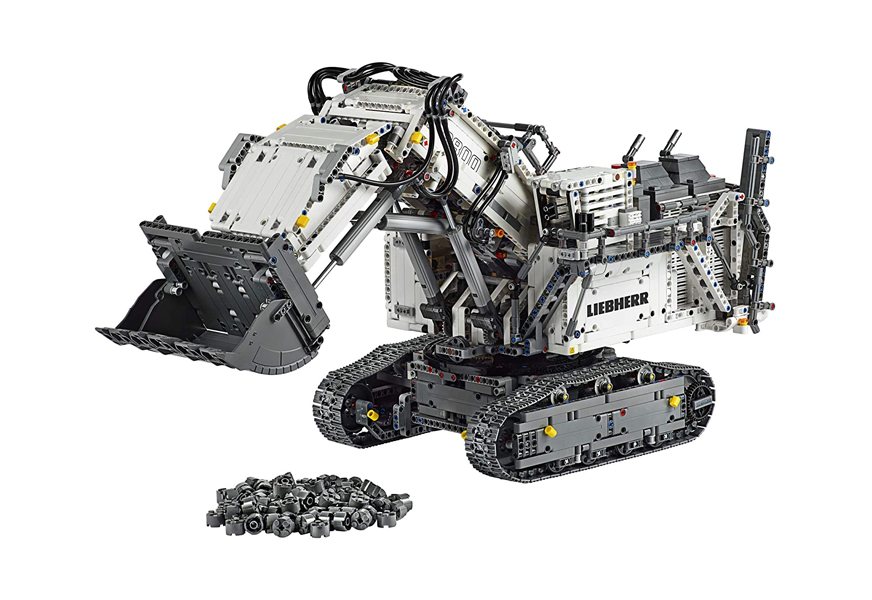 Built in collaboration with Liebherr, the manufacturing company founded by the inventor of the tower crane, the Liebherr R 9800 Excavator build is currently the largest LEGO Technic kit on the market. At a whopping 4108 pieces (!!!) with two smart hubs and seven motors, this monster will take some time to build and even more time to roll it around the house scooping up anything it can find.
That's because those smart hubs and motors allow you to operate the Excavator remotely, rolling it around on those huge treads, operating the boom and bucket, all from a phone or tablet via the LEGO Technic Control+ app. If you're looking for LEGO sets with motors, this is the king.
Yes, it's pricey as hell. And it might be the most complicated LEGO Technic set out there. But the detailing is perfect, right down to the cockpit, access ways, and extendable ladder, and the functionality is amazing. Plus, it's just…gigantic. If you have room in your house and the budget for this monstrosity, good on you. You might like some of these amazing LEGO Minecraft sets, too.
Key Features:
Largest Technic set to date
Powered by 2 smart hubs and 7 motors
Boom, bucket, and driving controls via LEGO Technic Control+ app
Finished product measures 15 inches high, 25 inches long and 10 inches wide
Specification:
Brand

LEGO

Model

6251567

Weight

3.52 ounces

Pieces

4108

Age Range

12+
Fully functioning winch and claw
Huge build
Can be built as crawler or tower crane
12 AA batteries required
Good luck finding space for it
LEGO Technic Bugatti Chiron 42083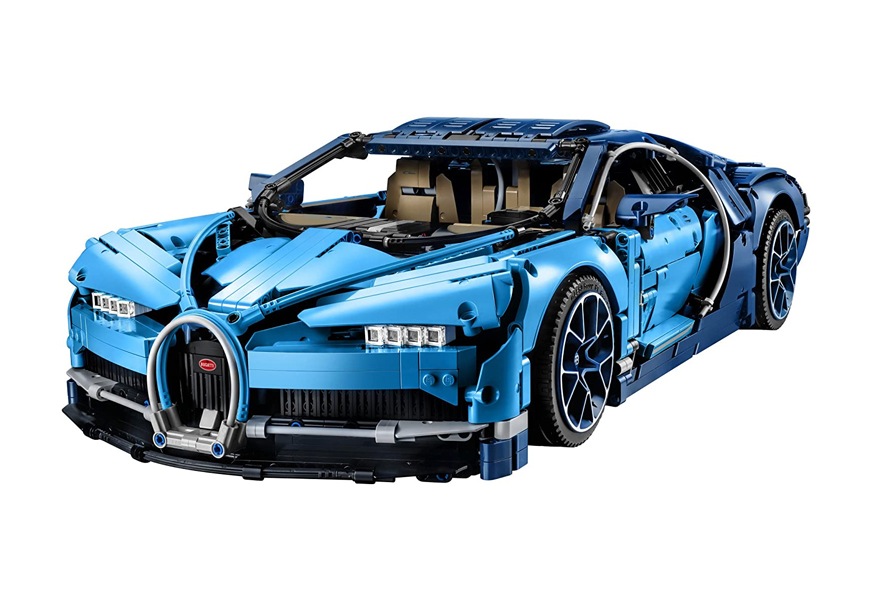 One of the most beautiful designs on this list, the Bugatti Chiron LEGO set for adults, is a 1:800 scale version of the lauded supercar. Built in collaboration with Bugatti, LEGO forgot no detail from the W12 engine with moving pistons to the unique serial number underneath the hood. There's even a piece of Bugatti luggage in there, because why not?
The interior looks oddly luxurious, considering that it's made of plastic, and the 8-speed gearbox is fully functional. You can actually change the gear that you're in. They even designed the actual building of the car to mimic the production of a real Bugatti Chiron. For most of us, this is the only Bugatti we'll ever own. But this isn't a bad consolation prize.
Key Features:
Developed in collaboration with Bugatti
Active rear wing
8-speed gearbox
Measures 5 inches high, 22 inches long, 9 inches wide
Specification:
Brand

LEGO

Model

6213725

Weight

2.2 pounds

Pieces

3599

Age Range

16+
Beautiful recreation
Functional gearbox and W16 engine
Instructions mirror actual Bugatti construction
Almost 2 feet long
Will remind you that you will never own a full-size Bugatti
How We Tested & Why You Can Trust Us
To give you an in-depth look at each LEGO Technic set on this list, I researched the best products online, recalled what I've loved about kits that I've built in the past, and called in a few to test and evaluate any pieces that were new to me.
I rounded out my first-person impressions with user reviews online to gather a comprehensive view.
I have been a LEGO fanatic from my first Castle build at the age of 5 to the 1989 Batmobile kit that I spent way too much money on as a full-blown adult.
Who This Is For
This article is intended for people looking to find the best Technic sets for themselves or as a gift—the builds on this list sport varying designs and should appeal to a wide range to experience levels.
How We Picked
I tried to find Technic sets that would be useful for everyone from beginner to advanced users in various price ranges.
I looked at design difficulty, number of pieces, age groupings, and price, among a few other factors.
I categorized them according to what priorities readers may be looking for in cool LEGO Technic sets.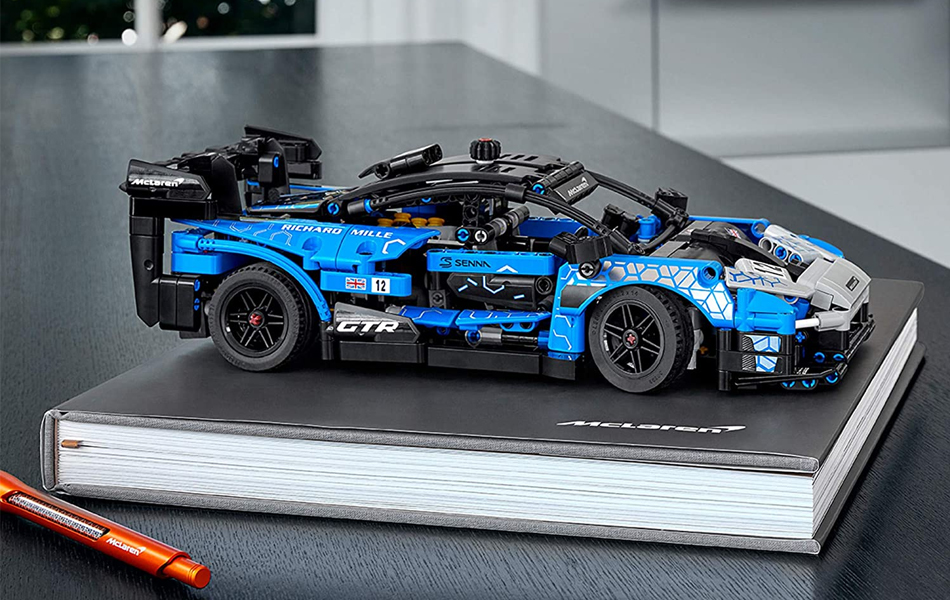 Features to Look for in LEGO Technic Sets
Price - It's true, LEGO Technic sets can be pricey, especially when you start looking at the larger kits. But you can find some top LEGO Technic sets for around $50.
Some of the more advanced ones will be in the mid-$100 range if you want to go a bit bigger. The sky's the limit with the rarer or larger sets, however. That realm is usually for the hardcore builder.
Material - Technic sets are unique to the rest of the LEGO world because even though they're made of plastic with a few exceptions for rubber tires and the occasional metal component, the shapes of the pieces are more tubular with more gears and hinges. This is mainly to add stability for these more complex designs.
Size - LEGO Technic sets vary wildly in size and scope. Some sets can fit in your hand and are only made up of several hundred pieces, while others contain thousands of pieces and can take up a whole desktop.
Choosing the right size depends on your preferences (and your budget).
Ease of Build - As the name suggests, the Technic line is a more complicated line of kits. But the complexity varies from kit to kit.
In general, the smaller builds are less complicated and require less patience, so choose accordingly.
Recommended Age - The age recommendation is also a good way to judge how complex a build will be. But keep in mind, the recommendation is only a guideline.
Some younger kids have the patience and attention to detail to handle kits with higher age recommendations, and some adults will still enjoy building ones for younger people (ahem).
Skill Level - Again, this goes back to complexity. Some of the larger builds are extremely dense and require a laser focus to ensure you got the build right.
Many of these sets are so well-constructed that a mistake can require undoing a few hours of work to access and correct it.
Good Value - Make no mistake, LEGO sets are an investment, especially Technic sets. That said, you can get a lot of fun out of a smaller, less expensive set. The bigger ones will take a bite out of your wallet, but they make excellent decorative pieces.
Fun to Play With - One of the best features of many Technic sets is that they tend to have more unique functions than regular LEGO sets.
Since many are based on automobiles or construction equipment, they can be rolled around or steered, and some even come with remote control capabilities.
As is usually the case, how fun a set is to play with after building it is only limited by your imagination.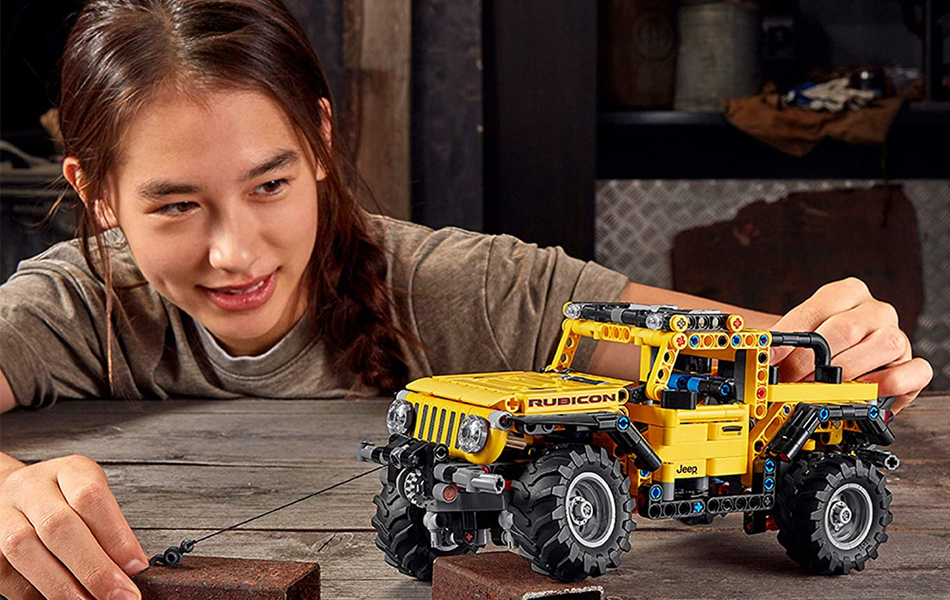 LEGO Technic Set FAQ
Q: What makes LEGO Technic different from other LEGOs?
A: LEGO's Technic kits are characterized by using more tubular pieces, often with gears and wheels, since many of these kits are modeled after automobiles. The tubular pieces allow the kits to have a more durable structure, making the final product more stable and allowing for a wider range of designs.
Q: Why is LEGO Technic so expensive?
A: A big factor in the cost is that the pieces are made of a high-grade thermoplastic called acrylonitrile butadiene styrene, which is known for its strength and durability.
Also, the pieces are made with an unreal amount of attention to detail: each piece is accurate to with 0.004 mm, which is a tenth of the width of a human hair.
This material and precision, along with paying for the licensing required to collaborate with trendy brands like Ferrari or Disney, is reflected in the cost of the sets.
Q: Can you motorize LEGO Technic sets?
A: Actually, many LEGO Technic sets come with integrated motors to mimic the vehicles they are based on.
Also, specific sets can be motorized with LEGO Technic Power Functions sets to add movement.
Q: Do LEGO Technic cars move?
A: LEGO Technic cars can be rolled and often have an apparatus that lets you manually control the steering. There are many sets that builders can remotely control via the Control+ smartphone/tablet app as well.
Q: What is the most expensive LEGO Technic set?
A: The most expensive LEGO Technic set is also currently the largest. The Liebherr R 9800 Excavator set tops the list at an MSRP of $450.
Q: What is the largest LEGO Technic set?
A: As of April 2021, the biggest LEGO Technic set is 2019's Liebherr R 9800 Excavator set. At 4108 pieces, it's 51 pieces larger than the second-largest, the Rough Terrain Crane.
Sources:
Which Lego Sets Work With Power Functions? - JustBricks by Patty
Why Are LEGO Sets So Expensive? - Fractus Learning
Sign Up Now
GET THE VERY BEST OF GEARHUNGRY STRAIGHT TO YOUR INBOX