Best Hot Wheels Tracks in 2022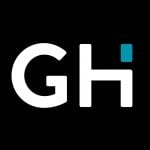 This product guide was written by GearHungry Staff
Last Updated
August 24, 2018
GearHungry Staff
GearHungry Staff posts are a compilation of work by various members of our editorial team. We update old articles regularly to provide you the most current information. You can learn more about our staff
here
.
GearHungry may earn a small commission from affiliate links in this article.
Learn more
Hot Wheels is a classic toy brand that has been around for decades. As a kid, you probably sat in with friends zooming these cool little cars up and down tracks that snaked through every room in the house trying to find the ultimate racing champion. Since then, Hot Wheels has aevolved into something that you might never have expected. New models, cars, launchers, and tracks are packed with awesome features that bring full-throttle fun right into your living room. They might be associated with kids, but that doesn't mean adults can't get massive amounts of enjoyment from these new and improved Hot Wheels tracks. If you've been feeling nostalgic, or if you want to give the youth as much fun as you did when you were a kid, then check out our list of the best Hot Wheels tracks and relive all your fast-paced glory years.
The Best Hot Wheels Track
Criss Cross Crash Hot Wheels Track Set
Hot Wheels Criss Cross Crash set is our number one choice for the best Hot Wheels track. This feat of excitement and engineering can contain four different vehicles in a thrilling competition that provides endless hours of fun. Designed purely to try crashing vehicles into one another, the possibilities are endless.
For those who love a bit of destruction next to their competitive nature, there are few products available that will provide such entertainment time after time, crash after crash. The launcher provides a powerful first push and lets the track and gravity do the rest as the cars wind around and eventually collide in a glorious way. Be sure to also check out our list of the top remote control cars for more great items like this.
Key Features:
Inspires child's curiosity
Promote problem-solving skills
Creates storytelling moments
Plenty of parking spaces for convenient storage
Comes with one Hot Wheels vehicle for straight-out-the-box fun
Specification:
Brand

Hot Wheels

Model

DTN42

Weight

1.85 pounds

Dimensions

2.8 x 24 x 15 inches
Super Speed Blastway Hot Wheels Track Set
This simple-to-use set is fun for the whole family from the youngest toddler to the oldest grandparent. Super Speed Blastway Hot Wheels Track has been designed to provide a proper competition, giving two kids the chance to race against one another and, to solve any photo-finish disagreements, the pop-up finish flags let you know exactly who the winner is.
The track pieces can be slotted into any other kind of Hot Wheels track set, which makes this much more versatile and value for money than it first appears. Another bonus is its durability; the track has been constructed with enough toughness to withstand even the most elaborate temper tantrums by sore losers, so don't worry about parts being broken.
Key Features:
Thrilling and high-speed dual racing action
Dual kid-activated launchers to ready, set, GO!
Finish flag deploys to reveal the ultimate racing champion
Spectator characters pop off with each completed lap
Compatible with other Hot Wheels tracks
Specification:
Brand

Hot Wheels

Model

CDL49

Weight

2.15 pounds

Dimensions

15 x 2.5 x 12 inches
Hot Wheels Track Builder System Race Crate
Our premium choice is the Track builder Race Crate which contains piece upon the piece to add to your favorite tracks. Its variety makes it one of the best Hot Wheels track sets available and can help transform existing sets into something much more exciting, with an 8-feet worth of track.
But it isn't just a box of extra yardage. The set also comes with the possibility of creating three exciting stunts including the Mega Jump and Drag Race. With an endless amount of track-creating possibilities, this is a brilliant example of the very best of Hot Wheels and will inspire imagination and enjoyment for kids and adults alike. Make sure you also check our Lego Ninjago sets for more great toys like this.
Key Features:
3 massive stunts in one set including Gravity Drop, Mega Jump and Drag Race
Race, stunt or challenge friends
Perfect for inspiring child's creativity
Easy portability with fold away feature and carry handle
Parents and kids can work together to create complex and challenging circuits
Specification:
Brand

Hot Wheels

Model

FTH77

Weight

5.69 pounds

Dimensions

10 x 15 x 9 inches
Roto Revolution Hot Wheels Track Playset
A playset for training the keenest of eyes, the Roto Revolution challenges you and your kid to fire vehicles with extreme precision and avoid horrific diecast disasters. Those with a love for collision will find endless joy in this set, as cars rotate around the track with high speeds and high stakes.
It comes with two cars so you can immediately start firing away, although it can be noisy and doesn't work with all Hot Wheels cars, that is more your problem than your kids', so pop some earplugs in, find something that fits, and join in with the fun!
Key Features:
Skill-based boosted playset
Daredevil speeds to ignite imagination time after time
Test and master perfect accuracy as racers learn to time their launchers right
Endless competition with big or bust results for the racers
Epic smash and crash action
Specification:
Brand

Hot Wheels

Model

FGT77

Weight

2 pounds

Dimensions

3.6 x 24.6 x 15.4 inches
Hot Wheels Versus Track Set
With two Hot Wheels toys included, you can rev into gear immediately and get some thrilling head-to-head races underway in this Versus Track Set. It is easy to put together by simply snapping pieces into place, which can be attached to other track sets for maximum innovation.
It also works great as a standalone set as well, though. You can choose to battle one on one or side by side and create custom-made collisions that will get a gasp and then a cheer out of the whole audience. It is also possible to create a highlight reel of the most awesome crashes and tensest races with a tablet or smartphone stand to record all the action. Our handy guide to the top kids' electric cars features more great products like this.
Key Features:
Much more than simple racing with smashing and crashing action
Custom made collisions with two exclusive Hot Wheels Versus vehicles
Record and replay action using smartphone or tablet on recording stand
Either head-to-head or side-by-side racing options
Multitude of creative possibilities
Specification:
Brand

Hot Wheels

Model

DHY25

Weight

3.48 pounds

Dimensions

3.2 x 22 x 10 inches
Total Turbo Takeover Hot Wheels Track Builder Set
This massive set and certified tongue-twister (seriously, try saying Total Turbo Takeover Track fast five times) can be combined with other Hot Wheels tracks and allow kids to create exciting, innovative, and extreme stunts that would make Evel Knievel shy away.
The launcher is strong enough to get the fast-paced action going straight away and demonstrates just how much Hot Wheels has evolved since we were kids. The Turbo Takeover is a must-have for any Hot Wheels collection and might have the adults playing with it more than the youngsters, but they can wait their turn just this once.
Key Features:
Combine existing tracks to let kids design and create innovative new race and stunt challenges
Two way booster included
Multiple ways to play
Includes one diecast Hot Wheels car
Car activated and action oriented stunts and two quick-kick loops provided
Specification:
Brand

Hot Wheels

Model

BGX89

Weight

1.34 pounds

Dimensions

21 x 3.2 x 15 inches
Hot Wheels Track Builder Stunt Box
The Track Builder Stunt Box comes with over 35 pieces of expansion track that provides hours of fun and unlimited possibilities to jump, loop, crash, and race. This is a great set for beginners who want to experiment with tracks and can be combined with other sets to create the most complex and entertaining track on the circuit.
Even better, it is compatible with real, genuine Lego, so you can bring two of your favorite childhood toys together to create the best and most awesome racing stunt experience imaginable. Imagine that back in the day, eh? Love this product? Check out our review of the Batman Lego sets for our top picks.
Key Features:
Possibility to fuel hours of high-octane fun
36 customizable pieces inspires creativity
Unlimited opportunities to smash, crash, and race
Different combinations promotes problem solving skills
Use household items throughout the track to test your skills
Specification:
Brand

Hot Wheels

Model

DWW95

Weight

2 pounds

Dimensions

7 x 8.5 x 14 inches
Loop Launcher Playset Hot Wheels Track
Our choice for the best Hot Wheels track set in terms of value, the Loop Launcher Playset brings the roller coaster to the living room with perhaps the best launcher Hot Wheels have ever produced. It combines pure power and acceleration with the belly-turning thrill of going upside down quicker than you realize what is happening, which makes it an endlessly enjoyable set for all ages.
Like other sets, it can slot seamlessly in with other tracks to further increase its playability and expand your track further than you could possibly imagine. The curved pieces are an essential part of the set, and bring a whole other dimension to Hot Wheels play that has never been experienced before. Don't forget to also check our guide to the best magic kits for more great toy ideas for your little one.
Key Features:
Rev up kid's creativity with accelerator add-on
Epic accessories challenge your kid to problem solve and think outside the track
5 different possible stunts:  Spin Launch, Loop Launcher, Lift & Launch, Turn Kicker and 2-Lane Launcher
Combine with other Track Builder sets to expand the world of play
The action never stops with different connecting combinations
Specification:
Brand

Hot Wheels

Model

DMH51

Weight

14.1 ounces

Dimensions

12 x 2.2 x 7.5 inches
Hot Wheels Rooftop Race Garage Exclusive Playset
You can make the most of imaginative races and push around play with the Hot Wheels Garage Playset. Racers can test their skills on the track, and take their car for a tune-up if they feel that they are not hitting the speeds they should, ready to emerge victorious next time. 
Like other sets, it can be expanded into something much more than what you initially created by combining this set with any track builder parts you have. This is a great set to inspire your child's problem-solving skills and creativity, making it a wonderful starter set for all ages. Looking for the ultimate gift for your kid? Thought so! Check out our guide to the top Lego Technic Sets.
Key Features:
Race Hot Wheels or take them in for a tune-up
Exciting track with imaginative push-around play
Great beginner set to get started on kids' Hot Wheels collection
Easily portable with convenient carry case to race anywhere
One Hot Wheels vehicle included
Specification:
Brand

Hot Wheels

Model

DRB29

Weight

1 pound

Dimension

3.5 x 10 x 10 inches
Stunt 'n' Go Hot Wheels Track Set
A massive set that should be part of every Hot Heads collection, the Stunt 'n' Go Track set can hold as many as 19 vehicles and brings 4 different levels of unrivaled speed to the race track. The truck can be expanded from both front and back to create more complex and challenging tracks which will inspire the daredevil within.
Even without using batteries, the Stunt 'n' Go set can still provide hours worth of enjoyment and fire vehicles from the launcher at break-neck speeds. This is a great set for those who love the adrenaline rush of stunt play and want to test their high-flying skills with as many vehicles as possible.
Key Features:
Pull up, pop out and perform epic stunts
Both ends of the truck reveal awesome stunt track
Adjustable 4-speed launchers
Holds up to 19 cars to  ensure endless full throttle fun
One Hot Wheels vehicle included
Specification:
Brand

Hot Wheels

Model

DWN56

Weight

1 pound

Dimensions

3.8 x 10 x 18 inches
Hot Wheels Track Buying Guide and FAQs
Features To Look For In Hot Wheels Tracks
When wanting to purchase Hot Wheels games, you need to ensure that you are buying with the right ideas in mind. There are so many sets that you might look really, really cool but just aren't practical whether the set is for you or for someone else. In this section, we've highlighted the four key features that you need to look out for an consider when buying Hot Wheels tracks.
Age - The age range of the set makes a massive difference. If you are an older Hot Wheels fan or are purchasing for someone who is well-experienced with Hot Wheels sets, then buying a set that is designed for kids younger than 8 will not be worth the money. These sets are typically beginner sets and are simplistic when compared to more complicated, problem-solving-based tracks.
Conversely, you don't want to buy a set that will be too difficult if you are buying it for a younger sibling or relative. For those just getting into Hot Wheels, it is wise to buy them something that will spark their imagination, but not be over complicated enough to kill their enthusiasm.
Function - You need to ask yourself what you want and need the set to do. This will all depend on your favorite parts of Hot Wheels tracks and what you already have. If you enjoy fast-paced action and the potential for diecast disaster, then finding a set which provides accelerators and smash and crash is ideal. If you prefer to make the most of problem-solving, then finding a kit that encourages you to get from A to B in one piece is more suitable.
In addition to these options, you might just want to build the coolest and most elaborate track you want. Finding Track Builders and sets that allow you to mix and match tracks parts are perfect for building your track from a simple and small circuit to something that could easily take up the entire house and beyond if you allow it get out of hand.
Space & Storage - Some playsets are larger than others, so you need to make sure you know the size of the track you are purchasing and whether there will be enough space in your home. This is why we've included the dimensions (arranged length x width x height, just so you know) in our list to give you an idea of how well the track will fit.
This applies for when the set is both assembled and taken apart. If there is not enough space to play, you won't get the full enjoyment of the track and not have the chance to expand if you want to. If there not enough space to store the track away when not in use, you run the risk of losing parts or getting them damaged.
Price - When thinking of buying a new set, you need to consider if the price is worth it. Hot Wheels has an array of cool sets, some of which cost more than others, and so you will need to consider if features and components of the track set are worth the money that you are paying.
Some sets might be small, but they are packed full of awesome features that make the outlay worth it. Alternatively, some sets are large, but might not be exciting enough to hold your or your kid's attention for too long, even if they are wildly expensive. Again, it comes down to what you are looking for in a set, so consider wisely.
Types of Hot Wheels Tracks
There is such a variety of Hot Wheels tracks available that you are sure to find something for any kind of fan. These tracks come specially designed to suit the proper kind of vehicle or offer a cool theme to further grab your interest and add to your collection.
City Sets - City sets throw you into the hustle and bustle of the metropolis and bring you everything that you might see traveling through town no the bus. The big difference is that these sets give the city a little piece of Hot Wheels charm. Instead of simple tracks, they have features such as garage sets which give you somewhere to tune up after a thrilling race, among other possibilities that let you live out your fast and furious full-throttle fantasies without thinking about getting stuck in city traffic.
Large Vehicles - Think monster trucks, think huge range rovers, think badass behemoths of vehicles that could crush the smaller cars with ease. These large vehicle tracks make tracks for the other cars look tiny in comparison and help you to hone your skills as you get used to a different type of speed, acceleration and movement whilst you get the hang of the large cars.
Action Tracks - Action tracks are tracks that offer more than simple push-play. They come with cool features such as accelerators, loops, and smash and crash possibilities that inspire the problem-solving aspect of Hot Wheels which makes them much more than simple toys. Sets with these functions can be used either in one-on-one battles or solo play, which gives you the opportunity to hone your skills and become a Hot Wheels master
Track Builders - These sets are like a large box of different track parts that can be attached to your existing tracks to improve and maximize the track's potential. Track Builders are a great way to keep you and your kid interested in a set that you might have already played one thousand times, and they are excellent for inspiring creativity as you play around with different track combinations to build something truly unique and exciting.
Themes - Much like similarly loved-by-all Lego, Hot Wheels track sets have dove into themed sets to further capture the imagination of kids worldwide. These themes include Marvel, Looney-Toons, Wonder Woman, and recently Mario and Luigi special edition cars. Themed sets are great for bridging the gap between interests and could be the very thing that inspires you or your kid to get (back) into Hot Wheels, if you get your hands on something that is a themed Hot Wheels set.

Hot Wheels Track FAQ
Q: What Is A Hot Wheels Track?
A: A Hot Wheels Track is a playset that is designed to be used with licensed Hot Wheels cars. Since the 1960s, Hot Wheels have produced an ever-evolving range of track sets that kids have used to indulge their inner daredevil with death-defying stunts, race against friends, or merely practice their skills.
The tracks vary from the simple to the more extreme and include things such as loops, accelerators and jumps that recreate the high octane thrill of stunts all in the comfort of your living room. Some sets will even challenge your kid's problem-solving skills by requiring them to identify just the right moment to speed their vehicle down the track and, hopefully, make it to the finish line without colliding with another vehicle or flying off the track.
Q: What Kind Of Cars Should I Use In Hot Wheels Track?
A: Typically, it is only official Hot Wheels cars that can be used on a Hot Wheels track. This is because they are constructed to fit comfortably on the track and neither be too large or too small. If the car does not fit properly on the track, then the intended enjoyment risks being lost, and all the cool features the track has been designed with will not work as hoped.
When it comes to the type of Hot Wheels car, there is such a variety of different models available that you never need to worry about not having enough choice for picking the perfect racing or stunt car. Most sets come with at least one car included, so your kid (or you) can get to the high paced action straight out of the box.
Q: What Is The Age Range For Hot Wheels Tracks?
A: Hot Wheels tracks and the accompanying cars are and were primarily aimed at boys aged 3 to 8. When you were a kid, you no doubt played with them either at your house or at a friend's after school. You probably still see commercials for them on TV as you flick through channels in the evening looking for something, anything to watch (now you've exhausted all Netflix possibilities). In these ads, you likely see kids around the 3 - 8 range enjoying all the fun the Hot Wheels track and the vehicles bring.
That doesn't mean that you have to listen to what it says on the box, though. In fact, back in 2011, Mattel planned to expand their line to interest men aged 18 - 34. It is common with men in this age range to rediscover and develop a renewed interest with the toys they played with as a child. Typically, this is due to having children of their own or getting into collecting. The evolution of such toys since they were kids is usually enough to wow and excite them to start picking up a set here and there whenever they come across one at the store.
Q: Can I Expand My Hot Wheels Track System?
A: You can indeed! That is what sets such as the Track Builders are for. This gives you and your kid the chance to experiment with different twists, turns, loops and finishes and develop a wider, more substantial Hot Wheels world. Think of it as an expansion pack like what you can get with video or board games.
These expansion packs are a great way to improve the enjoyment of the play by adding a little extra to what you already have. We all know how easily kids can get bored with toys once they believe they have exhausted all of its options, so investing in Track Builder sets and similar expansion playsets mean that there will never be a limit to what your cars to experience.
Q: What Is The Best Way To Store A Hot Wheels Track?
A Hot Wheels track is best kept in a box somewhere that it will not suffer damage such as under the bed or in the cupboard. The last thing you want is to accidentally step on a track and crack the plastic if it is left out in the living room or hallway overnight. If you know they are going to be used frequently, you can find or purchase a table to dedicate to the sets and use this area to build up your Hot Wheels universe as the track steadily expands.
When it comes to the vehicles, there are options to store them in the Hot Wheels garage set, which allows a number of vehicles to be stored with ease and will have dedicated slots to slide the vehicles in. other possibilities include larger Truck sets (like the one in our list!) that can store as many as 19 vehicles. If you don't have these sets, then a sturdy plastic box with a fastening lid will suffice and keep the vehicles out of harm's way for both you and the cars themselves.
Sources:
The Backyard Hot Wheels Track of Your Dreams - Mashable
Mattel's Hot Wheels Aims for Young Men - The New York Times
Hot Wheels Track Storage Solution - So Not Organized
Sign Up Now
GET THE VERY BEST OF GEARHUNGRY STRAIGHT TO YOUR INBOX