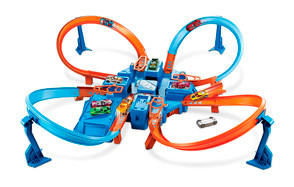 Criss Cross Crash Hot Wheels Track Set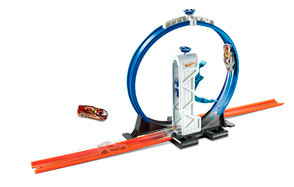 Loop Launcher Playset Hot Wheels Track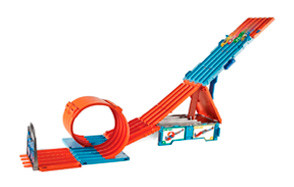 Hot Wheels Track Builder System Race Crate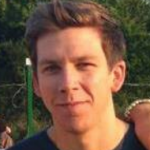 Hot Wheels is a classic toy brand that has been around for decades. As a kid, you probably sat in with friends zooming these cool little cars up and down tracks that snaked through every room in the house trying to find the ultimate racing champion. Since then, Hot Wheels has aevolved into something that you might never have expected. New models, cars, launchers, and tracks are packed with awesome features that bring full-throttle fun right into your living room. They might be associated with kids, but that doesn't mean adults can't get massive amounts of enjoyment from these new and improved Hot Wheels tracks. If you've been feeling nostalgic, or if you want to give the youth as much fun as you did when you were a kid, then check out our list of the best Hot Wheels tracks and relive all your fast-paced glory years.
The Best Hot Wheels Track
Hot Wheels Track Buying Guide and FAQs
Features To Look For In Hot Wheels Tracks
When wanting to purchase Hot Wheels games, you need to ensure that you are buying with the right ideas in mind. There are so many sets that you might look really, really cool but just aren't practical whether the set is for you or for someone else. In this section, we've highlighted the four key features that you need to look out for an consider when buying Hot Wheels tracks.
Age - The age range of the set makes a massive difference. If you are an older Hot Wheels fan or are purchasing for someone who is well-experienced with Hot Wheels sets, then buying a set that is designed for kids younger than 8 will not be worth the money. These sets are typically beginner sets and are simplistic when compared to more complicated, problem-solving-based tracks.
Conversely, you don't want to buy a set that will be too difficult if you are buying it for a younger sibling or relative. For those just getting into Hot Wheels, it is wise to buy them something that will spark their imagination, but not be over complicated enough to kill their enthusiasm.

Function - You need to ask yourself what you want and need the set to do. This will all depend on your favorite parts of Hot Wheels tracks and what you already have. If you enjoy fast-paced action and the potential for diecast disaster, then finding a set which provides accelerators and smash and crash is ideal. If you prefer to make the most of problem-solving, then finding a kit that encourages you to get from A to B in one piece is more suitable.
In addition to these options, you might just want to build the coolest and most elaborate track you want. Finding Track Builders and sets that allow you to mix and match tracks parts are perfect for building your track from a simple and small circuit to something that could easily take up the entire house and beyond if you allow it get out of hand.
Space & Storage - Some playsets are larger than others, so you need to make sure you know the size of the track you are purchasing and whether there will be enough space in your home. This is why we've included the dimensions (arranged length x width x height, just so you know) in our list to give you an idea of how well the track will fit.
This applies for when the set is both assembled and taken apart. If there is not enough space to play, you won't get the full enjoyment of the track and not have the chance to expand if you want to. If there not enough space to store the track away when not in use, you run the risk of losing parts or getting them damaged.
Price - When thinking of buying a new set, you need to consider if the price is worth it. Hot Wheels has an array of cool sets, some of which cost more than others, and so you will need to consider if features and components of the track set are worth the money that you are paying.
Some sets might be small, but they are packed full of awesome features that make the outlay worth it. Alternatively, some sets are large, but might not be exciting enough to hold your or your kid's attention for too long, even if they are wildly expensive. Again, it comes down to what you are looking for in a set, so consider wisely.

Types of Hot Wheels Tracks
There is such a variety of Hot Wheels tracks available that you are sure to find something for any kind of fan. These tracks come specially designed to suit the proper kind of vehicle or offer a cool theme to further grab your interest and add to your collection.
City Sets - City sets throw you into the hustle and bustle of the metropolis and bring you everything that you might see traveling through town no the bus. The big difference is that these sets give the city a little piece of Hot Wheels charm. Instead of simple tracks, they have features such as garage sets which give you somewhere to tune up after a thrilling race, among other possibilities that let you live out your fast and furious full-throttle fantasies without thinking about getting stuck in city traffic.
Large Vehicles - Think monster trucks, think huge range rovers, think badass behemoths of vehicles that could crush the smaller cars with ease. These large vehicle tracks make tracks for the other cars look tiny in comparison and help you to hone your skills as you get used to a different type of speed, acceleration and movement whilst you get the hang of the large cars.

Action Tracks - Action tracks are tracks that offer more than simple push-play. They come with cool features such as accelerators, loops, and smash and crash possibilities that inspire the problem-solving aspect of Hot Wheels which makes them much more than simple toys. Sets with these functions can be used either in one-on-one battles or solo play, which gives you the opportunity to hone your skills and become a Hot Wheels master
Track Builders - These sets are like a large box of different track parts that can be attached to your existing tracks to improve and maximize the track's potential. Track Builders are a great way to keep you and your kid interested in a set that you might have already played one thousand times, and they are excellent for inspiring creativity as you play around with different track combinations to build something truly unique and exciting.
Themes - Much like similarly loved-by-all Lego, Hot Wheels track sets have dove into themed sets to further capture the imagination of kids worldwide. These themes include Marvel, Looney-Toons, Wonder Woman, and recently Mario and Luigi special edition cars. Themed sets are great for bridging the gap between interests and could be the very thing that inspires you or your kid to get (back) into Hot Wheels, if you get your hands on something that is a themed Hot Wheels set.
Hot Wheels Track FAQs
Q: What Is A Hot Wheels Track?
A: A Hot Wheels Track is a playset that is designed to be used with licensed Hot Wheels cars. Since the 1960s, Hot Wheels have produced an ever-evolving range of track sets that kids have used to indulge their inner daredevil with death-defying stunts, race against friends, or merely practice their skills.

The tracks vary from the simple to the more extreme and include things such as loops, accelerators and jumps that recreate the high octane thrill of stunts all in the comfort of your living room. Some sets will even challenge your kid's problem-solving skills by requiring them to identify just the right moment to speed their vehicle down the track and, hopefully, make it to the finish line without colliding with another vehicle or flying off the track.
Q: What Kind Of Cars Should I Use In Hot Wheels Track?
A: Typically, it is only official Hot Wheels cars that can be used on a Hot Wheels track. This is because they are constructed to fit comfortably on the track and neither be too large or too small. If the car does not fit properly on the track, then the intended enjoyment risks being lost, and all the cool features the track has been designed with will not work as hoped.
When it comes to the type of Hot Wheels car, there is such a variety of different models available that you never need to worry about not having enough choice for picking the perfect racing or stunt car. Most sets come with at least one car included, so your kid (or you) can get to the high paced action straight out of the box.
Q: What Is The Age Range For Hot Wheels Tracks?
A: Hot Wheels tracks and the accompanying cars are and were primarily aimed at boys aged 3 to 8. When you were a kid, you no doubt played with them either at your house or at a friend's after school. You probably still see commercials for them on TV as you flick through channels in the evening looking for something, anything to watch (now you've exhausted all Netflix possibilities). In these ads, you likely see kids around the 3 - 8 range enjoying all the fun the Hot Wheels track and the vehicles bring.
That doesn't mean that you have to listen to what it says on the box, though. In fact, back in 2011, Mattel planned to expand their line to interest men aged 18 - 34. It is common with men in this age range to rediscover and develop a renewed interest with the toys they played with as a child. Typically, this is due to having children of their own or getting into collecting. The evolution of such toys since they were kids is usually enough to wow and excite them to start picking up a set here and there whenever they come across one at the store.

Q: Can I Expand My Hot Wheels Track System?
A: You can indeed! That is what sets such as the Track Builders are for. This gives you and your kid the chance to experiment with different twists, turns, loops and finishes and develop a wider, more substantial Hot Wheels world. Think of it as an expansion pack like what you can get with video or board games.
These expansion packs are a great way to improve the enjoyment of the play by adding a little extra to what you already have. We all know how easily kids can get bored with toys once they believe they have exhausted all of its options, so investing in Track Builder sets and similar expansion playsets mean that there will never be a limit to what your cars to experience.
Q: What Is The Best Way To Store A Hot Wheels Track?
A Hot Wheels track is best kept in a box somewhere that it will not suffer damage such as under the bed or in the cupboard. The last thing you want is to accidentally step on a track and crack the plastic if it is left out in the living room or hallway overnight. If you know they are going to be used frequently, you can find or purchase a table to dedicate to the sets and use this area to build up your Hot Wheels universe as the track steadily expands.
When it comes to the vehicles, there are options to store them in the Hot Wheels garage set, which allows a number of vehicles to be stored with ease and will have dedicated slots to slide the vehicles in. other possibilities include larger Truck sets (like the one in our list!) that can store as many as 19 vehicles. If you don't have these sets, then a sturdy plastic box with a fastening lid will suffice and keep the vehicles out of harm's way for both you and the cars themselves.
Sources
The Backyard Hot Wheels Track of Your Dreams - Mashable
Mattel's Hot Wheels Aims for Young Men - The New York Times
Hot Wheels Track Storage Solution - So Not Organized