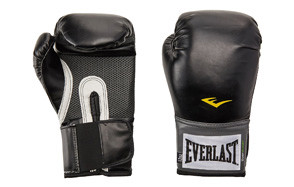 Everlast Pro Style Boxing Gloves
Winning Training Boxing Gloves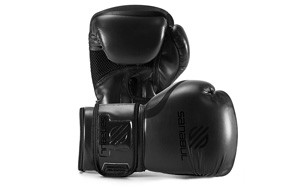 Sanabul Essential GEL Boxing Gloves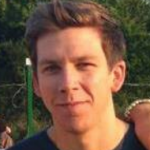 We're not here to discuss McGregor and Mayweather; you're the next big thing. Whether it's for sport or competition, everyone has the ability to ascend the steps of greatness, and stand tos-to-toe with the likes of Dempsey, Holyfield, and Ali (R.I.P.). Getting there is a matter of having the right gear, and fierce determination. We've discovered the top fifteen boxing gloves, coveted around the globe, and thrown in a superb way to teach you how to identify the good, the bad, and the distinction between the two.
The Best Boxing Glove
Boxing Gloves Buying Guide and FAQ
To everyone else, these are simple, one-dimensional items. But you know better. You know that there's a hundred different factors that separate the various qualities from different boxing glove types. We're fleshed it out, and categorized everything you need to know.

Features to Look For in Boxing Gloves
Type - We'll break down the five main types of gloves in a moment. The type has minor inflections on the cost, and also what you'll be using them for.
Size - There's a rule of thumb; however many pounds you weigh will define what weight boxing gloves you should get. Sizes typically range from 10oz to 20oz. If you're 120lbs, go for 12oz gloves, 140lbs, 14oz gloves, and so on.
Fit - What good are they if they don't fit? Look at your hand size, and the dimensions of the interior. The fit is also going to play into how the thumb feels and operates when you actually have the glove on. Remember: you want it tight, not constricting.
Padding - Depending on the glove type, you'll experience different padding, usually near the front. It's still important to pay specific attention to the padding; some brands may say it has the padding of a professional glove, when in fact, it feels more like an amateur glove.
Comfort - You're going to get in the thick of it, whether it's about a bag or a buddy, but you don't want to wreck your hands doing it. Your comfort should coincide with the fit; if it fits and it isn't comfortable, it's not the right set for you.
Thumb Attachment - These are mostly for a vintage appearance. Way back when, boxers had an additional thumb piece connected by a strip of leather. This reduced thumb injuries, but now, they're included in the construction of the gloves (most of the time). We point this out because it will impact the cost.
Hand Control - If it fits, you need to have a good amount of hand control to know if it's truly the set for you. If you can't flex your fingers properly, if you can't pull back and block fast enough, you don't have proper hand control. This could also be attributed to having too much weight on your gloves.
Closure - There are usually only two types of closures: velcro, or lace-up. This is mostly preference; you can achieve a tight, comfortable fit either way.
Wrist Support - Depending on how far down your wrist the glove travels, you'll experience various levels of wrist support and control.
Wrist Mobility - Similar to the wrist support, this is dependent on the level of padding. Your mobility helps reduce the chance of wrist injuries.
Material - Last but not least, the associated materials are going to impact comfort, fit, and price. Padding comes in numerous forms, and during the price check phase of your purchase process, you'll see the difference they play (this is also brand-specific, so it's difficult to pinpoint; we don't want to provide invalid information).
Different Types of Boxing Gloves
Training/Bag Gloves - If you're in it for the workout, bag gloves run a touch bit cheaper, and are meant to absorb shock, while also distributing it to the bag.
Sparring Gloves - It's for sport, not for profit. These are generally defined as more lightweight or simplistic gloves, with a little less padding.
Amateur Gloves - Fairly straightforward, these are your beginner pair; your training wheels. Using these will give you a good feel for what professional gloves feel like, and help you train your arms and wrists to withstand shock.
Professional Gloves - As the name would suggest, these are what you see in competitions, on the big screen, and when men are having actual sparring matches with the hopes of going pro.
Muay Thai Gloves - These aren't technically boxing gloves; they're training gloves all their own. These offer more flexibility as you close your fist, making them a little more freeform than traditional boxing gloves. Occasionally, you'll see the thumb in a slightly position than standard boxing gloves.
Boxing Gloves FAQ
Q: What Size and Weight Should You Get?
A: Boxing gloves are going to come between 8oz and 20oz, and adding that much weight to your hands, you can imagine that it feels extremely different. This is a basic way to figure out, depending on what type of glove you buy, what you should be looking for in weight requirements.
Are you going lightweight, or heavyweight sparring? Those gloves tend to range in between 10oz and 18oz, and come with larger padding on the front to absorb the direct impact of glove-on-glove contact.
If you're going for bag gloves, they usually range between 12oz and 16oz, with slightly less padding. The intention is that the bag is going to absorb some of the shock, requiring less front padding on the gloves (and a lower price tag, to boot).
Q: How are Boxing Gloves Supposed to Fit?
A: Amateurs or first-timers rarely get a solid, straight answer to this question. If you've yet to be under the guide of a boxer with more experience, you may be wearing these all wrong. Your hands are supposed to feel tight; not constrained. You should have a little wiggle room all across the top and bottom of your hand.
Your fingers should press firmly against the top of the glove, and the closure (lace or velcro) should be tight around your wrist, while allowing enough wrist mobility. You can define "enough" by having the mobility to charge your punches, without feeling immense pressure in your punches. You're trying to avoid breaking your hand, which is what we're going to talk about in the next section. It truly should "fit like a glove."

Q: How do You Wrap Your Hands for Boxing?
A: There's a right way, and a wrong way to do it, but first thing's first: do you even know why we wrap our hands before slipping the gloves on? Newcomers make the mistake of assuming that it's to add extra padding to your hands, and stifle the impact. In fact, it's to prevent deep-rooted damage. When you wrap your hands, you're pressing your joints together, which spreads out the impact across your entire hand. This means that certain angles and hits which would normally severely damage your joints will be rendered useless, because even in the heat of the fight, we're not going for broken bones here.
Now that we know why, let's figure out how. You'll need a good roll of handwrap. You want it on the cheap, if possible. We recommend Sanabul's handwrap for the best value; they come in multiple colors, so you can match them to your gloves if you're feeling lucky.
To start, you're going to take about three inches of handwrap at once, and make a loop out of it. A simple double knot will do, so long as it doesn't come undone during the next few steps. Pop your thumb through that loop, and get ready to wrap your hand.
This is very important: you want the remaining wrap to cross over the top of your hand, not the palm. Pulling it this way ensures strengthening your hand and combining the power of your joints, while cutting across the palm will constrict your hand, cutting off circulation, and bending your joints the wrong way. If you wrap this way, you risk a higher chance of popping your thumb out of place, or breaking it on the wrong hit.
Begin by wrapping it around your wrist three times. Thumb loop, around the wrist three times. Next, you're going to wrap it three times around your hand, ensuring to cover your knuckles, but not your fingers. When you flex your hand, your knuckles will pop out from the wrap a little bit; that's perfectly okay.
Now, you're probably wondering how the X pattern emerges. You're going to take the wrap, and weave it between your pinky and ring finger, looping back around. You'll repeat this for the other two gaps between your fingers, finishing off by pulling the wrap across your thumb. Last, you'll pull it across the back of your hand and over your knuckles three times, finishing at the wrist. If there's any additional wrap left, simply pull it over your hand as many times as you'd like, or until the remaining wrap is gone. Voila, you're done.