Last updated:
02 Dec 2020
18 Best Toys & Gifts for 5-year-old Girls In 2021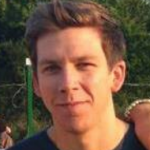 This product guide was written by Jordan Carter
Published
December 12, 2019
Are you looking for perfect gifts for 5-year-old girls? Then we undoubtedly have the solution for you. We understand that a growing mind needs the right set of tools, especially during playtime adventures. What better way to spike up creativity levels than to incorporate innovative toys to your kid's set? For 5-year-old girls, in particular, as well as other close range of ages, it's important that they have adequate toys to help them become the best version of themselves, identify their skills, and be creative. Our selection of the best toys and gifts for 5-year old girls can serve as both gift ideas, and learning tools that incorporate innovative features to help make playtime more memorable.
The Best Toys & Gifts for 5-year-old Girls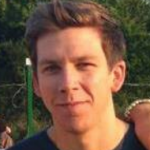 Jordan Carter is Gear Hungry's resident Editor-in-Chief with a genuine love and passion for all things tech. Jordan works diligently to ensure only the best products ever make it onto the platform and are showcased in Gear Hungry's carefully curated, tested and expertly researched, informative buying guides.
The best!
Gear, gadgets & stuff for men
Straight to your inbox