Best Toys & Gifts for 5-year-old Girls In 2021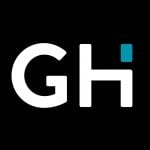 This product guide was written by GearHungry Staff
Published
December 12, 2019
GearHungry Staff
GearHungry Staff posts are a compilation of work by various members of our editorial team. We update old articles regularly to provide you the most current information. You can learn more about our staff
here
.
GearHungry may earn a small commission from affiliate links in this article.
Learn more
Are you looking for perfect gifts for 5-year-old girls? Then we undoubtedly have the solution for you. We understand that a growing mind needs the right set of tools, especially during playtime adventures. What better way to spike up creativity levels than to incorporate innovative toys to your kid's set? For 5-year-old girls, in particular, as well as other close range of ages, it's important that they have adequate toys to help them become the best version of themselves, identify their skills, and be creative. Our selection of the best toys and gifts for 5-year old girls can serve as both gift ideas, and learning tools that incorporate innovative features to help make playtime more memorable.
The Best Toys & Gifts for 5-year-old Girls
Kinetic Sand Beach Sand Kingdom Playset

Recreate the beach experience indoors, or wherever, with this exciting Sand Beach Playset from Kinetic Sand. Building sandcastles shouldn't be reserved for when you go to the beach alone; your kid(s) can now have extra fun reliving that awesome experience right where they are. With about 3 pounds of magical dry sand to create stunning sandcastles and so much more, you definitely can't go wrong with this playset.
The kinetic sand pack is easy to play with and maneuver, meaning your kid(s) can build just about anything their imagination can bring forth, with up to 6 themed castles molds to choose from. The package also comes with 2 multi-use tools to get your kids all geared up to scoop, rake, or shovel where necessary, for the 'Herculean task' of building stunning castles. The exciting thing about this package is that it is also ideal for 3 and 4-year olds, and makes just the perfect gift.
Key Features:
Magically dry sand yet feels wet – create your own beach experience anywhere
Features 3 pounds of beach sand to create just about anything
Features 6 castle themes and 2 multi-purpose tools for shoving, raking, cutting or digging
Sand is gluten free and easy to clean – does not leave behind debris
Specification:
Brand

Kinetic Sand

Model

6044142

Weight

3.69 pounds
Lego Friends Mia's Horse Trailer Pack

Creativity – check. Adventure – check. This Lego Friends Mia's Horse Trailer pack is all you need for a smart kid who likes to take on challenges. With easy-to-follow instructions, kids can explore and make their own miniature creatures to complement any Lego set. With this playset, your kid is likely to enjoy hours of playing on end and discover the excitement that comes with owning a horse and taking care of one. Exploring the dense forest with Mia and the horse would be an adventure your kid would definitely like to experience, and with this amazing set, they are geared to have that and so much more, whether by themselves or with their friends in role play modes and so much more. The set comes with over 200 Lego pieces for creating just about anything. It also includes the Mia and Emma dolls, a horse figure, a rabbit and a trailer with a tailgate and a hinged side to load up all riding gear for the adventure.
Key Features:
Easy to use instructions for creative outdoor adventures, can be put together quickly
Over 200 pieces set with MIA and Emma mini-dolls, horse, trailer(with tailgate access and roof) and accessories
Easy to use with other Lego figures
Weighs just about 3.5 ounces
Specification:
Brand

LEGO

Model

6251650

Weight

3.52 ounces
Crayola Ultimate Light Board Drawing Tablet




Crayola is a brand that seeks to bring out the originality in every child. Their sole purpose is help children spark up their creativity levels, and to give parents, and educators, an opportunity to do so with their products. More so, Crayola implemented a strategy towards achieving their goal – they developed the idea to actualize the identity and originality a child possesses, and then offered kids the needful products to help them achieve this. This is what led to the invention of the Crayola Ultimate Light Board Drawing Tablet.
This product is our best choice for today, serving as a best gift idea for 5 year old girls, simply because it is targeted at revealing the most important aspect of a little girl – her individualistic creativity. The Crayola light board has a simple but intuitive method of operation and gives little ones the privileges of creating art in a modern and realistic way. All it requires is for the creation to be made directly on the board with the ink-pen provided, the board to be turned on, and the artwork instantly glows up into a beautiful artistic creation, which is certain to dazzle every kid, and spur up more creative insights.
Key Features:
LED sketching board with washable gel FX markers
Features a side storage space for keeping markers
Easy to wipe drawings
Features non-toxic material, child-friendly
Specification:
Brand

Crayola

Model

74-7245

Weight

2.2 pounds
Polly Pocket Mini Mall Escape
A day out at the mall for the toy army? Why not! This Polly Pocket World Mini Mall is an on-the-go playset for your special child, with a complete portable mall she will definitely love, with dolls (Polly and Lila) to create a personalized mall theme everywhere your child goes. It is the best playset you would find out there and is no doubt the best choice for your special child. Kids can create just about anything from anything and rightly so.
This mall themed package is set to wow your kids and keep them engaged for long. Shaped like a purse, this compact mall set contains scenes that make a typical mall tick – a movie theatre (with a swinging door), a snack setup, and a changing area. There are Segways for each of the dolls, to get them moving to and from the length and breadth of the mall with ease. It also features an elevator to get the dolls up and down their desired shops easily!
Key Features:
Compact playset with Polly and Lila dolls
Features a movie theatre, a snack bar, changing area and Segways for the dolls
Portable, easy to carry along
Weighs a little over 8 oz
Specification:
Brand

Polly Pocket

Model

GCJ86

Weight

8.5 ounces
VTech KidiZoom Camera Pix




VTech is a brand that fully endorses the need to explore creativity levels. They did this with several innovative products manufactured specially for kids. One of such is the VTech KidiZoom Camera Pix. This camera comes in an extremely intuitive fun construction, with little flowery designs crafted on it. It features a bright pink hue which ideally matches the idea of gifting to a 5-year-old girl and enhances creativity levels and undoubtedly creates a passion for photography and embracing the beautiful sight of the world. This camera features several animated photo effects, ranging up to 35 in number, which serve as fun ways to enhance playful moments.
The VTech KidiZoom Camera has a 2MP picture taking resolution, with a zoom technological feature. It is specially crafted for small hands, and is convenient to operate. Included in it are collage templates, which enables kids to make beautiful collages out of their pictures and an insightful incorporation into this product is that of an automatic selfie mode. What's more, the VTech camera is able to identify faces, and takes the picture without the need to press any button. For more adventures, VTech added 4 games that have been programmed into the camera, for fun gaming moments, while also being used as a topnotch camera. Video and voice recording features have also been incorporated into this device to give kids more amazing ways to express themselves. Be sure to also read our guide to the best gifts & toys for 9-year-old boys for more gift ideas for kids.
Key Features:
2.0 megapixels digital camera with 4x zoom ability
Movie mode with 5 minutes of recording time, can use external memory
Features photo collage templates to choose from
Durable, built to withstand shocks and scratches from falls and prolonged usage
Specification:
Brand

VTech

Model

80-193651

Weight

7.7 ounces
Crayola Inspiration Art Case Coloring Set

Crayola offers another intuitive product that is targeted at unleashing creativity skills. For kids, drawing is inevitably a learning process, and an avenue to express their thoughts and ideas. It adequately builds up their mind to seek for more creativity, and to take on more brave adventures towards expressing what they love. Crayola individually identified this, and thought of a bewildering product, certain to catch the attention of little girls. This is none other than the Crayola Inspiration Art Case Coloring Set. This coloring set was specifically built for little girls, who are ready to take on the adventures of being a true artist.
It was also created to distinctively appeal to their senses, and what all little girls would love to see in a coloring set. Insightfully, this set comes in an adorable pink case, making it perfectly suitable for a gift idea for 5 year old girls. The case is extremely portable, and was crafted to ensure your little child can have unlimited drawing experiences, even while on the go. The Crayola Inspiration Art Case also features 140 pieces altogether, making this product a suitable best value option. These pieces include 64 pieces of crayons, 40 washable markers, as well as 20 coloring pencils, and 15 drawing sheets, for unlimited drawing adventures. For those of you trying to find the perfect gift for little gentlemen, we have prepared the selection of the best gifts & toys for 5-year-old boys, so check them out.
Key Features:
An all-in-one artist pack with compartments for artistic tools
The package includes a set of 64 crayons. 20 colored pencils, 15 large paper pieces, and 40 washable markers
Recommended for kids aged 5 and up
Portable and light, weighs just about 1lb
Specification:
Brand

Crayola

Model

04-2555

Weight

1 pounds
Funko Rock Candy: Comfy Princesses Rapunzel Toy

This vinyl Rapunzel toy figure will excite your kids for hours on end, with the slumber party attire Rapunzel spots just the right touch to fit into any playhouse. Rapunzel is one character most kids love and adore, and you will definitely not go wrong with this option for your kid.
If your child loves to have the Disney princess series in a pack, all the better. You can get it as part of other gifts. The good thing is that she can play with all the characters with ease, and with friends too. The toy measures about 5 inches in height, and is lightweight, durable and easy to carry along to school or wherever!
Key Features:
Features Rapunzel in a comfy and cute outfit
Figurine measures about 5 inches tall
Weighs about 4.8 ounces
Lightweight, portable
Specification:
Brand

Funko

Model

33531

Weight

4.8 ounces
My Fairy Garden – Magical Cottage

From building castles to painting to growing gardens, there's surely no limit to your child's creative ability; so, if you are looking for gift options to consider for a special child, look no further than this engaging My Fairy Garden – Magical Cottage your child would definitely be excited about. With this toy set, your child can grow his or her garden playset, with intricate details that look like the real thing, with Freya the fairy on hand to add the magic touch to every playtime!
Call it a toy and a garden rolled in one package, this garden set features seeds and soil to grow plants at any preferred side of the garden. The cottage features a top balcony, and the front has cute doors for easy access for Isla and her tea party! The cottage package includes a ladybug house, a wind spinner, a lily pad, table and tea set, butterfly, ladybugs, a frog, watering can, mushroom chimney among other exciting items that make for a perfect garden scene.
Key Features:
Complete garden set for creating a real, live garden
Features garden tools, soil, seeds, watering can and many more
Easy to assemble, comes with imaginative fairy figures
Weighs just about 2 pounds
Specification:
Brand

PlayMonster

Model

3650

Weight

2 pounds
Amazon Fire 7 Kids Edition Tablet

If you are very familiar with kids, particularly those of these modern times, you'd agree that they are very tech-savvy, and often like to play with phones and tablets made for adults! In such situations, you are most likely to be fixing broken screens on your devices or even making an unplanned purchase for a new device, due to constant usage by your kid(s). Save yourself the trouble and the stress with the Amazon Fire 7 Kids Edition tablet, a really cool child-friendly device specially built for your child's play and comfort. The tablet features a sleek design with a protective case made of foamy plastic and is very resilient and resistant to shocks.
 One of the great pluses of this tablet is that it's water-resistant, giving it the durability it needs to withstand any form of usage from your kid. It also features parental control options and has an adult profile, too. It has an internal storage capacity of 16 GB, with access to more than 20,000 applications, games, videos and more from Disney, Nickelodeon and so much more and also has capacity for micro SD of up to 512 GB, giving you the freedom to set up so much content to keep your kids entertained for hours on end, with Amazon FreeTime unlimited subscription. Another exciting reason this tablet is worth considering as a kid's toy is that you are able to monitor the content your kid is consuming via the FreeTime app, giving you the option of filtering through the content to settle on what works best for your kid. How cool is that!
Key Features:
Gain access to over 20,000 videos, applications, apps, audiobooks and much more from Disney, PDS kids and more
Comes with default AmazonFree time option
Memory size 16GB, with capacity for microSD 512 GB
Shock and water-resistant
Specification:
Brand

Amazon

Weight

16.1 oz (456 g)
ToyVelt Princess Dress Up & Play Shoe and Jewelry Boutique




ToyVelt, previously known as MegaToyBrand, is a brand with a mission towards producing innovative toys. The recent change in name was spurred by several advancements in production levels, and an aim to produce more quality toys. Amazingly, all products from ToyVelt are perfectly thought-out to suit the state of mind and the respective ages of the kids using them. They are also created to appeal to what little ones feel fun time should be like. A splendid product from ToyVelt perfectly suitable for 5-year-old girls is the Toyvelt Princess Dress Up & Play Shoe and Jewelry Boutique.
The motive towards this toy design was spurred from the undoubted interest that little girls have with being princesses, and it develops their mindset to think and become the beautiful and confident girls they need to be. What's more, ToyVelt actively used this concept to create a wonderful product for girls, to ensure they bask in their adventures of royalty. This product features a unique set of tools to duly aid in this adventure, such as the pairs of adorable princess shoes to ensure magical dress up moments. There are also bangles, rings, earrings, and a princess tiara for sparking up creativity and boosting confidence levels in children. The features and the quality of this product, undoubtedly ascertains this product as a premium pick. You may also be interested in some of the best gifts & toys for 7-year-old boys, so check out our reviews.
Key Features:
4 pairs of princess shoes
3 bangles and 2 princess rings included
2 pairs of earrings and a princess tiara
1 princess display storage box
Specification:
Brand

MegaToyBrand

Weight

2.05 pounds
Crayola Scribble Scrubbie Pets Scrub Tub Animal Toy Set

Do you know that Crayola operates under a green initiative, using only solar powered farms to produce 1 billion crayons every year? This was actively put in place to ensure kids have a greener tomorrow to unleash their creative identities. Crayola features another resounding product for adequate scribbling adventures, and it adequately captures the essence of pet care, delivered in a wonderful product for kids. For little girls, a suitable fun time moment would be to play dress up with their pets, adding color and beautifying their little furry friends. With Crayola, kids get the opportunity to do so with colorful scribble washable markers.
This leaves an open avenue for them to be creative, alongside doing what they love by making their scrubbie pets look as adorable as they want them to be. The Crayola Scribble Scubbie Pets Scrub Tub Animal Toy Set allows kids to make beautiful designs with their markers on the pets provided, wash it off, and re-do the process as many times as they wish. Additionally, this Crayola toy set also actively captures the essence of what it takes to groom a pet and builds up the little one's mind towards caring for others, and so much more. Overall, this animal toy set comes with animal figures, a scrub tub alongside a scrub brush, and washable markers with bright and creative colors. Our guide to the best gifts & toys for 2-year-old boys features more fun toys for your kids, so check them out.
Key Features:
4 animal figures included
1 scrub tub and 1 scrub brush provided
An instruction manual provided
Features 6 washable markers
Specification:
Brand

Crayola

Model

74-7249

Weight

1.15 pounds
OMWay Kids Camera for Girls

OMWay presents an outstanding gift idea to suit any 5-year-old girl. This product is targeted at giving to kids the opportunity to capture fun moments whenever they need to. Whether it's with friends, or family, taking pictures is an avenue to keep your loved ones close at all times. The OMWay Kids Camera for Girls features such privileges and ensures there's never a dull moment for your kids. This camera comes in an intuitive pink color, set to appeal to any 5 year old's senses. The engineered construction is also perfect for the little ones, as it has been modeled in a way that actively depicts a child's idea of a fun device. What's more, for capturing unlimited fun moments, OMWay provides a 32GB SD card, for maximum storage capabilities, and to ensure a pronounced span of picture taking.
In order for your kids to capture splendid portraits, this camera also comes with an outstanding 8MP picture resolution for the front and rear camera. What's more, the quality of the camera is certain to inspire your kids to always capture the beautiful moments that the world has to offer. The OMWay Kids Camera for Girls also has a 1080P video quality as a bonus feature for capturing unforgettable moments. It features a silicone coverage to prevent shocks, and has a 10 seconds timer for shooting purposes. Overall, the OMWay camera is lightweight, and convenient for kids to use, ensuring it can be taken along for use whenever the need arises. For more amazing gift ideas for your children, check out our top picks of the best gifts & toys for 4-year-old boys.
Key Features:
32GB SD card provided
8MP picture resolution
USB cable included
Shockproof silicone body
Specification:
Brand

OMWay

Weight

8.8 ounces
Jada Toys Girlmazing Big Foot Jeep R/C Vehicle




Jada Toys Inc. was founded in 1999 and offers an array of outstanding toys. They also actively produce these products by working closely with vehicle brands, alongside entertainment brands, to receive detailed insights on constructions. These products have received several appraisals due to its innovative themes, targeted at providing kids with real-life advanced tools in the form of toys. A suitable example is Jada Toys Girlmazing Big Foot Jeep R/C Vehicle. This product invariably signifies girl power, with its astonishing pink color. The Jeep design actively radiates essence and boldness, which will empower girls to become who they need to be.
The detailed constructive designs have been crafted to sheer perfection, and is certain to bewilder any 5 year old, and sponsor more cravings for adequate playtime. And to intuitively spur up creativity levels, alongside playtime adventures, Jada Toys deemed it fit to include decorative stickers. These stickers give little ones the privilege of customizing their adorable jeep to a desired look. Furthermore, the Jada Toys Girlmazing Big Foot Jeep also features remote controlled advantages. This helps kids to also develop on their precision and coordination skills, while having fun moments to accompany it. This remote control car has been fully licensed and comes with its distinctive packaged identity. 
Key Features:
Licensed vehicle
Bright pink color
Glamour deco stickers provided
Remote controlled features
Specification:
Brand

Jada

Model

96991

Weight

2.35 pounds
Dan & Darci Light-Up Terrarium Kit




Dan & Darci are powerful duos that intuitively created a brand filled with innovative products. Their products amazingly combine educational features with fun time moments and they believe that advancing creativity levels and spurring up skills in kids, should be done while having the utmost fun attached. This is what led to the creation of their terrarium kit called the Dan & Darci Light-Up Terrarium Kit. This kit actively mixes science, curiosity, and fun – all in one product. It is targeted at spurring up intellectual creativity levels, which is an essential part of the growth needed for kids.
The methodology of approach toward using this kit simply involves building and caring for an ecosystem all on your own. It comes with a detailed instruction book, which actively guides kids in the most conducive manner towards getting their plants to grow and creates an avenue to respectively see the wonders of nature happening in a jar, at an incredibly amazing rate. With the jar presented, a layer of sand is inputted, followed by some soil, rocks provided, some more soil with the planting seeds, water, and the growing process miraculously begins. The Dan & Darci Light-Up Terrarium Kit adequately lights up at night and comes with a miniature bunny figure for advanced levels of playtime. There is also the provision of 15 stickers, for adequate customization of the plant jar.
Key Features:
Miniature bunny and mushroom house included
USB charging table included
Light-up lid
Wheatgrass and chai seeds included
Specification:
Brand

Dan&Darci

Model

xx001

Weight

1.43 pounds
Biranco Pop Beads Jewelry Making Kit

Are you looking for a suitable gift that will help your 5-year-old learn new skills? Biranco provides a suitable selection. It's of a surety that little girls love jewelry, especially the ones crafted to appeal to their little senses. More importantly, they would love the ones made in fun shapes and colors. Biranco thought of this carefully and came up with an insightful idea for a product – the Biranco Pop Beads Jewelry Making Kit. With this kit, kids don't just get the privilege of having fun and cool jewelry but get to first-handedly craft this jewelry by themselves. This creates room to attain crafting skills, alongside other skills.
This kit also paves a way for parent and child communication, since there is enough room for parents to help their kids out. All pieces included in the Biranco Pop Beads Jewelry Making Kit are of outstanding fun colors, certain to make any kid duly engrossed in the jewelry making activity. They also come in the most adorable shapes and sizes, allowing convenient creations of bracelets, necklaces, hair bands, and rings. Using the Biranco kit for jewelry making does not require any string for the attachment of these pieces, but conveniently comes in a snap-together insert feature, for easy assembling and disassembling. For advanced portability advantages, there is a provision of a cute pink storage box, which adequately secures these pieces. Our guide to the best toy boxes features some great products that will help you keep your kids' toys organized.
Key Features:
520 pieces included
BPA free plastics
Snap-together and pull-apart feature
Pink storage box provided
Specification:
Brand

BIRANCO

Weight

2.05 pounds
Little Live Pets – Sparkles My Dancing Unicorn








Little Live Pets is a product line that was founded by a company named Moose Toys which is the fourth largest toy manufacturer in the United States. Moose Toys is also insightfully the fifth largest manufacturers of toys in Australia, and their products are currently being sold in 85 countries. Moose Toys is a brand that seeks to deliver the wow factor to kids. A suitable example is the Little Live Pets – Sparkles My Dancing Unicorn. This product is a perfect description of what any 5-year-old girl will be wowed by and it brings to life every little girl's desires, which is in the form of a pink unicorn.
Amazingly, this unicorn has interactive features, and has been programmed with danceable features. This dancing unicorn product by Moose Toys also features insightful accessories to light up your child's playtime. There is the inclusion of a brush, to enable kids conveniently brush the unicorn's hair. Also, there is the provision of a cupcake accessory. This was provided because this dancing unicorn, Sparkles, likes to eat cupcake. For advanced enlightening moments, the unicorn's horn has the ability to light up in different colors to give your kid a bewildering playtime adventure. For more cool toys your children will love, check out our guide to the best robots for kids.
Key Features:
Cupcake accessory provided
Glow-up unicorn horn
Interactive dancing unicorn features
Brush accessory included
Specification:
Brand

Little Live Pets

Model

28683

Weight

8 ounces
Mycaron LCD Doodle Drawing Board

If you have a kid with a tendency to draw often, or perhaps, you're looking for a product that will build on the aspect of drawing, then the Mycaron LCD Doodle Drawing Board is a suitable option for gifting purposes. What distinctively separates this product from others is the fact that is was crafted to suit children alone. It has a unique playtime appearance, with convenient features for kids to easily adapt to. This board has a pink colored feature that makes it suitable for a 5-year-old girl. With the Mycaron LCD Doodle Drawing Board, creative sides are guaranteed to be revealed.
It features a convenient drawing pen, and has a one-touch erase feature. This ensures kids are able to operate this device fully on their own. This drawing board is also incredibly lightweight, ensuring little hands can accommodate it accordingly. Mycaron insightfully thought of the probability of kids losing their drawing pens, and ensured to include one extra pen, for unlimited drawing moments. The Mycaron LCD Doodle Drawing Board also features two comfortable handles on each side of the board for easy carriage purposes. This device has a smooth surface that was perfectly constructed to avoid scratch accidents while using it, and provide the best drawing experience for your kid. If you are also looking for gift options that are both fun and helping kids learn new skills, check out our guide to the best educational toys.
Key Features:
2 drawing pens
One-touch erase feature
2 handles on each side
Smooth edges
Specification:
Brand

Mycaron

Weight

8.8 ounces
YEEBAY Interactive Whack A Frog Game

Everyone that visited an arcade in the 80s and 90s has played Whac-A-Mole. Now there's a bunch of different variations of the classic arcade game that you can play at home. Our favorite is the YEEBAY Interactive Whack A Frog Game. Aimed at kids aged three and above, it's a fantastic game to play with friends, parents, or solo. It comes with two soft hammers and features 38 different levels that get gradually more difficult. The score is displayed on a small LCD display and it even plays music during each round. This might not be the most original toy on the market but it's definitely one of the most fun. 
Key Features:
38 levels 
Two soft hammers included 
LCD scoreboard display 
Plays music 
For kids aged 3+
Specification:
Brand

YEEBAY

Weight

1.87 pounds
Sign Up Now
GET THE VERY BEST OF GEARHUNGRY STRAIGHT TO YOUR INBOX