Last updated:
30 Nov 2020
12 Best Stretch Denim Jeans for Men (Review) in 2021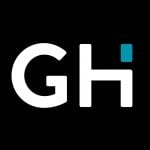 This product guide was written by GearHungry Staff
Published
November 27, 2020
Jeans are iconic and possibly the most popular type of pants in the world. From their humble beginnings in the mining camps of California, jeans have evolved for over a century into a seriously stylish clothing item. Young or old, there is a perfect pair of jeans for everyone. The perfect-fitting pair of jeans can be the focal point of any outfit you put together, but denim can often be unforgiving and even a little stiff.
Stretch denim jeans are the classic example of comfort and style, so we identified some of the best stretch denim jeans for men. Now everyone can have a great pair of stretch denim jeans for any occasion.
The Best Stretch Denim Jeans for Men
Stretch Denim Jeans for Men Buying Guide & FAQ
Features to Look for in Denim Jeans For Men
Color - Today's jeans come in any color you can imagine, but for a vintage look that is classy and distinguished, you really need to stick to various shades of blue. Blacks and greys work well also. The main purpose of stretch denim jeans is to make a statement without going over the top (and be comfortable simultaneously).
Size - When it comes to stretch denim jeans, choosing the right size is crucial. Too big, and they'll look hideously baggy, too tight, and you will bulge in places you shouldn't. Not to mention that you'll be very uncomfortable. The waist of your jeans should sit on your natural waist, and you should be able to wear them without a belt and be able to zipper or button them up without a struggle.
Jeans should also fit well around your seat. You don't want a lot of loose material in that area, but you don't want your jeans to be so tight that they ride up into your nether regions. The same applies to your thighs. At the very least, you should be able to pinch a bit of material from your outer thigh.
Fit - You need the right size of jeans, but you also need to make sure they fit well. There are different fits when it comes to jeans. From straight leg to loose fit, regular or skinny fit, the main thing to look for is what is comfortable for you and a fit you like. There are enough different styles of jeans that you are bound to feel comfortable in at least a few of them. And you have more choices thanks to the stretch properties of the jeans. This means you can get away with slimmer fit jeans even if you are a little on the portly side.
Comfort - Traditional denim jeans were more about function than comfort, but over the decades, this has changed, and jeans are usually the go-to garments for those who want comfort without compromising style. When clothing manufacturers started adding spandex, lycra, and elastane to jeans, they became comfortable.  If you need to wear something for eight or more hours per day, then comfort is essential. This is also when size and fit come into play. The perfect stretch denim jeans for men are a combination of style, fit, and comfort.
Style - Style and fit often go hand in hand when choosing the right pair of jeans, and this is no different when it comes to stretch denim jeans. There are six main types of jeans styles: loose, relaxed, slim, skinny, boot-cut, and regular. The rise is also important: high rise, low rise, mid-rise, and low-crotch. The rise refers to the waistline. Look for a rise that sits on your natural waist and compliments the size of your midsection in general.

Stretch Denim Jeans for Men FAQ
Q: What are stretch denim jeans?
A: Traditional denim is made of sturdy cotton twill fabric that is quite thick and incredibly durable. Stretch denim jeans are basically the same fabric but with elastic material that makes this fabric infinitely more comfortable to wear. The elastic or stretchy materials may include elastane, lycra, spandex, or a combination of these. Not only has this made traditional denim jeans more comfortable, but also easier to care for as well.
Q: Will 100% cotton jeans stretch?
A: As thick and durable as cotton denim is, 100% cotton jeans will stretch over time regardless of how much you care for them. The lack of stretchy materials will not prevent them from stretching. The cotton threads that make up the twill will eventually start to expand, and when they do, they will not return to their original form.
Q: Should I buy stretch denim jeans a size smaller?
A: Whether you buy regular jeans or stretch denim jeans, sizing is important. If your regular size jeans fit perfectly, then you should stick to that size. However, if you are in-between sizes, always opt for the smaller size to stretch a little over time. One of the main things to remember about stretch denim jeans is that they are considerably more forgiving than 100% cotton denim jeans, and they have been designed to fit more snugly. The stretchy properties mean you can have a more body forming fit, but you still need to ensure you're not squeezing into overly tight and constrictive jeans.

Q: Does Levi's make stretch jeans?
A: One thing we all know about Levi's is that they stick to their traditional methods of making high-quality, iconic jeans. Their classic 501 jeans are only just now being injected with a little bit of stretch. For those who love these jeans, this is excellent news. So 501s with stretch mean we can stay loyal to the world's favorite pair of jeans and be comfortable as well.
Q: Do stretch denim jeans get looser after washing?
A: Jeans will naturally stretch over time, which means they will fit better. This is the main reason why jeans are such a popular clothing item. However, they can only revert into their original shape for so long. They will inevitably get looser over time, but this will mainly depend on how often you wash them and wear them. Other factors that come into play are the quality of the material and the degree of its elasticity.
Sources:
History of Jeans and Denim - History of Jeans
The best!
Gear, gadgets & stuff for men
Straight to your inbox