Last updated:
04 Jan 2021
23 Gifts For Boys in 2021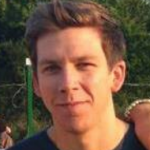 This product guide was written by Jordan Carter
Published
September 12, 2018
Despite a belief that boys can sometimes be a challenge to shop for, this is a myth. Typically, we will be happy with anything that roars, allows us to live out superhero fantasies, or can lose hours in without realizing and this is true from our younger years (toys for 1 year old boys) all the way up to when we are grey and grumpy. There is such a variety of gifts for boys that it is difficult to go wrong as long as it is cool. Sure, it might only be Fall, but the holiday season creeps up on even the best of us, so it is a good idea to get a shortlist drawn up now to save panicking later in the year. If you need gift ideas for boys, then you have come to the right place. Check out our comprehensive list, and see if there isn't something that catches your eye, we've possibilities aplenty.
Gifts For Boys
The best!
Gear, gadgets & stuff for men
Straight to your inbox