On the Bubble: Best Spirit Levels of 2022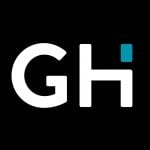 This product guide was written by GearHungry Staff
Last Updated
June 7, 2021
GearHungry Staff
GearHungry Staff posts are a compilation of work by various members of our editorial team. We update old articles regularly to provide you the most current information. You can learn more about our staff
here
.
GearHungry may earn a small commission from affiliate links in this article.
Learn more
Finding the best spirit levels can be perplexing, especially if you're a beginner. There are a lot of entries that aren't very differentiated, so where do you start? What's the difference between an $8 level and a $108 level?
As a former carpenter and cabinet installer, I've literally used spirit levels every day of my life for years on end. It's true, the difference between a good one and a bad one can have a lot to do with personal preference. But at the end of the day, every spirit level needs to have one central quality: accuracy.
Check our product guide for help finding the right level for your situation.
The Best Spirit Level Review
Craftsman Box Torpedo Spirit Level
The Craftsman Box Torpedo level was a trusty standby, as tested. It has a stout profile that still fits in my tool bag, and it passed an overhead drop test. Its magnetic rail would be helpful for anyone who wants to store it on a toolbox.
During the review period, I was most happy with the level's durability. Sometimes, a drop destroys a level — I've seen it happen before. But the Craftsman Box Torpedo didn't budge after several drops on a hardwood floor from overhead height.
I did have to drop test it as part of my due diligence, but I would have hated to see the level go. It worked in my tool bag, and it was handy for quick jobs around the house — shimming a cabinet and plumbing my refrigerator.
All things considered, I'd recommend the Craftsman Box Torpedo level to anyone who wants a solid 9-inch level built to last. It did everything I wanted it to, and its magnified vials were easy to read. Overall, I was happy with it except for the minor criticism of being a little thick for its length. Read the in-depth review here.
Key Features:
9" box level
3 vials incl. 45°
Magnetic rail
Specification:
Brand

Craftsman

Material

Extruded Aluminum

Length

9"

Reading Options

1 level, 1 plumb, 1 45°
More expensive than some torpedo levels
Johnson Big J Pro Heavy Duty I-Beam Spirit Level
Johnson enjoys a quality reputation in the level world. Its 24-inch, Big J Pro Heavy Duty I-Beam is a popular go-to, and during my review, it held up. I was skeptical because of a couple of loose spots in the build, but it proved sturdy.
I-beam spirit levels combine durability with lightweight. They can be made out of heavier material because there's less of it. Johnson's I-beam is "heavy duty" aluminum, and during testing, it did feel pleasingly hefty but still easy to carry and move.
The Johnson I-beam had a center vial with an unimpressive plastic casing that had seams I didn't like. But it held up to overhead drop testing on a hard floor. One of the removable rubber bumpers was permanently loose after the drop tests, but it didn't affect performance.
Overall, I was happy with the Johnson Big J Pro I-Beam's performance. I'm not too excited about the removable end caps, but they don't really affect the level itself (other than to protect it, which they accomplished).
If I could change one thing, it would be the plastic seams on the center vial. For one thing, it just looks cheap. It's not an example of a tight build, which is disconcerting. A vial should be removable and replaceable, so its casing shouldn't be one piece. But you can make a two-part plastic piece that's built tightly; the other two vials on the level show that. So why doesn't the center vial?
Key Features:
Removable end caps (1" total length)
Pass-through carry handle
3 vials
Specification:
Brand

Johnson Level

Length

24" (23" with end caps removed) tested; 4', 6', 6'6" also available

Reading Options

1 level, 2 plumb
"Heavy duty" checks out, as tested
Can shorten by removing end caps
Plastic casing on center vial looked cheap
Craftsman Cast Torpedo Spirit Level
Craftsman's cast torpedo level is a very complete tool, with 3 vials including one you can set to read any angle. The center vial is highly magnified for easy reading. The level is made of durable extruded aluminum. And the ends are tapered to save space and weight.
But the Craftsman cast torpedo's main event is the selectable-angle bubble. If you're trying to measure any angle up to and including 90 degrees in either direction, you can set the dial and proceed. When the bubble's between the hairlines, you've got your angle. Get Craftsman's unique cast torpedo level if you need to measure life in 360 degrees — the tool goes beyond the traditional. For more DIY essentials, check out our list of the best laser measuring tools on the market.
Key Features:
Rotating vial to measure any angle
No rubber end caps
Tapered ends to save weight and space
Specification:
Brand

Craftman

Material

Extruded Aluminum

Length

9"

Reading Options

3 (1 adjustable vial measures any angle)
Measure multiple angles up to 90° on any axis
Ends could mark surfaces (tape recommended in some circumstances)
Empire e105 Digital Spirit Level
Empire's e105 Digital Spirit Level calibrates automatically to deliver inspector-grade results. The digital display reads in seven different formats and is complemented by two-spirit vials. For a precision spirit level, the e105 is a great choice.
One of the best level tools around from one of the best level companies in the business, the e105 is capable and diverse. Two traditional spirit vials with distinctive blue fluid are there, as is the digital display.
The digital display has seven different settings for reading. Four are precision settings, showing degrees in tenths or hundredths, plus millimeters per meter and percent grade. Three are rough-in modes, including degrees, inches per foot fractional, and inches per foot decimal. The digital display reads from both the top and the side of the level.
The Empire e105 is a box-style level. The digital display is protected by an IP65 waterproof rating. Empire is a trusted brand for measuring tools, and its digital spirit level has a good reputation among reviewers. Don't forget to also check out these reliable digital calipers.
Key Features:
Digital and spirit vial display
Box level
IP65 waterproof rated
Specification:
Brand

Empire

Material

Aluminum

Length

16", 2', 4', 6'

Reading Options

9 (7 digital, 2 vials)
Any tool with digital tech could be more sensitive to wear
Stabila Spirit Levels Type 196 78 Complete Set
German-made Stabila is a leading name in levels; if you're serious about getting any project right, the complete set of Stabila levels can help you get there. It includes 6 levels and a carrying case.
The set includes a 10-inch torpedo and 16-, 24-, 32-, 48-, and 78-inch box levels. The torpedo level has a magnetic rail. Stabila has a bulletproof reputation among users, and it constructs its levels to last with its proprietary LOCKED VIAL technology.
Stabila's proud of its vials, too. In the words of the manufacturer, they're made with "highly transparent, hard-wearing acrylic glass with precision-ground inner contours and fluorescent vial fluid." The carrying case protects the kit during transport, and end caps guard each level from impact.
Get arguably the best level at nearly every size with Stabila's Type 196 78 set. Pricey but complete, its engineer's spirit levels promise to make users happy over the long haul. This handy set also makes a perfect DIY gift.
Key Features:
6 levels included
Carrying case included
LOCKED VIAL tech
Specification:
Brand

Stabila

Material

Aluminum

Length

10", 16

Reading Options

10" and 16" have 2 vials; others have 3. Each tool only measures plumb and level
WORKPRO Spirit Levels 3-Piece Set
It looks attractive, but I'm gonna call it right now: I wouldn't buy the WORKPRO 3-piece level set for any serious reason. The cheap set includes a 9-, 16-, and 24-inch level plus a carrying case. The 9-inch torpedo has 3 embedded magnets.
There are two reasons I would avoid buying these. The first is that if I have a 16-inch level, I don't need a 24-inch level. If WORKPRO included a 4-footer, they'd have more of my attention. But the reality is, you can do just about anything a 24-inch level does with 16 inches.
The other reason I wouldn't buy the WORKPRO set is that the worst tool I own, an 8-inch adjustable wrench, is a WORKPRO. The machining is awful; the wheel that adjusts the size is snaggy and inconsistent, and the jaw's width can vary by a full millimeter once it's "set." In no way do I trust WORKPRO to make a tool intended to consistently measure precision.
You might be tempted to buy the cheap set if you're just putting up some shelves in the garage or shimming a cabinet. In the case of WORKPRO, I'd say you're just as well off eyeballing it. True, it's worked for some reviewers. But I wouldn't trust it as far as I could throw it (and I wouldn't expect it to be a whole lot less accurate once I picked it up from wherever it landed).
Key Features:
Includes 3 levels
16" and 24" measure 45°
Carrying case included
Specification:
Brand

Workpro

Material

Metal

Length

9", 16", 24"

Reading Options

9" has 2, 16" and 24" have 3 including 45°
Why Trust Us
I used a level every day for work in a previous life. I installed high-end modular cabinetry for several years in my 20s. Every detail had to be right; we had to plumb and level each cabinet to make it look right. If a cabinet were crooked, the client could see it — we all can! We know our conscientious audience is the same way.
Due to my field experience, Gear Hungry tasked me with the project.
Who This is For
For many tool kits, a spirit level is a must-have. Home DIY types, carpenters, concrete workers, landscapers, machinists, and engineers all use spirit levels all the time.
Depending on the job at hand, your spirit level needs can vary widely. Maybe you need a cheap but reliable level for odd jobs, or maybe you need a workhorse for finishing concrete every day. Either way, there's a level for you here.
How We Picked
I gravitate toward trusted brands for levels (and tools in general, barring an outlier that impresses with quality). When it comes to a plumb and level finished product, you want to be the expert. So, use the expert tools, and buy the most accurate spirit level you can get.
The guide also features a couple of sets of levels and a digital option.
How We Tested
The first thing you should do with any level is to test it against a level you already know to be accurate. Who's to say it's accurate off the shelf? I did this, then carried them and even drop-tested them for durability.
The results are here.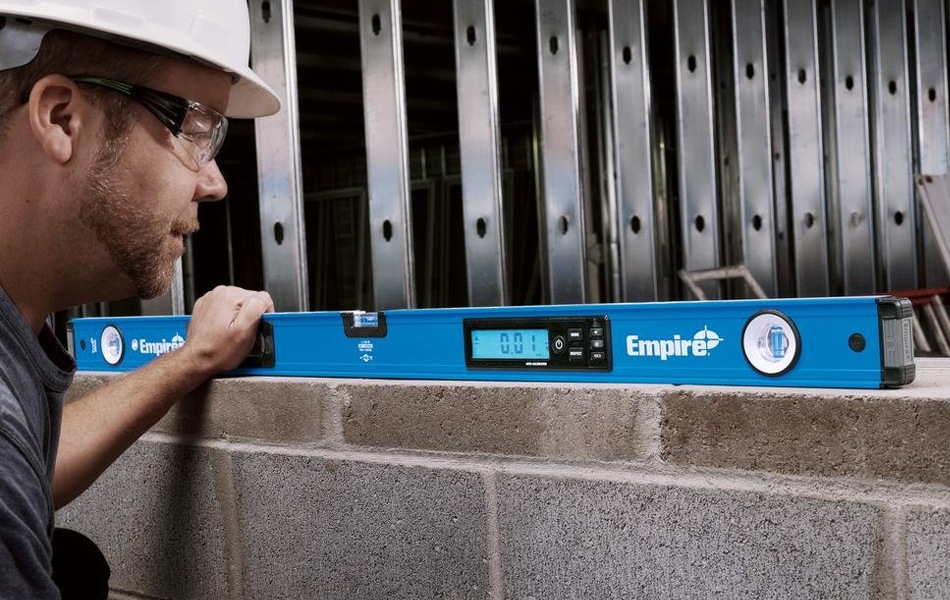 Features to Look for in Spirit Levels
Bubbles — Every spirit level has vials full of mineral spirit solution with air bubbles inside. The bubble indicates plumb, or level, based on gravity. Two or four hairlines help the user's estimates.
Accuracy — How do you know a level is accurate? First thing's first: test any new level against a level you already know to be accurate.
If you don't have this option, you can do a roll test: Simply level a flat surface with the tool, then put any object that rolls by itself on it — a smooth marble is best. If it stays put, the level is accurate.
It's worth mentioning that sometimes it's best to eyeball it. Start playing with a level around your house and you'll probably find that most of it slant one way or another (if only barely). But because of this, sometimes a perfectly level object can look awkward.
It's all a question of priority. Cabinetry SOP is to level and plumb the cabinet, then step back and look at it in the context of the room. If it looks too weird, sometimes it's worth adjusting.
Obviously, sometimes this is the wrong thing to do; most folks want a level workbench, no matter what the rest of the garage looks like.
Magnetic Strips — Magnetic spirit levels have magnets in the rails. Use them to hold your level on magnetic objects, or store your level on the side of your toolbox.
Lights — Some levels have LED or other lighted vials for working in dark conditions. I wouldn't pay extra for it unless I harbored some strange hatred for headlamps or shop lights. If that's the case, be our guest! LEDs last a long time.
Size — Usually 9 inches for a torpedo level. Next standard sizes include 2, 4, 6, and 8 feet. Get a 6-footer if you're framing houses. Get an 8-footer if you're pouring thin-set or doing foundation work. Get a 2-footer or a torpedo level for home use.
Mineral spirit visibility — A lot of current levels have Day-Glo green spirit vials. The air bubble, obviously, is clear. The color and brightness contrast helps the user read the level quickly.
End caps — The best construction levels have rubber end caps to absorb shock. Sometimes, they're removable for flush use. If you think about it, the only parts of the level that are reliable are the rails. If you need to push the end flush against a surface, the rubber end cap can throw you off.
Ergonomic — The areas of ergonomics for levels are the vials, magnetism, and storage.
First of all, can you read it? How easily can you read it? When you micro-adjust the tool, does the bubble move smoothly or does it dance around all over the place? Pay attention, it can make your life easier.
Magnetism can help make the level stay put, and adds a storage option if you have a metal toolbox.
Types of Spirit Levels
Bubble/Spirit — Indicates level with a vial partially filled with mineral spirit solution. The bubble follows gravity. Two or four hairlines help indicate the sweet spot. There are a few laser spirit levels on the market, too.
Digital — Expresses level or plumb with a digital display. Used in high-leverage situations like site surveying where it's important to be as close to perfect as possible. Some tools consolidate digital, laser, and spirit levels into one tool.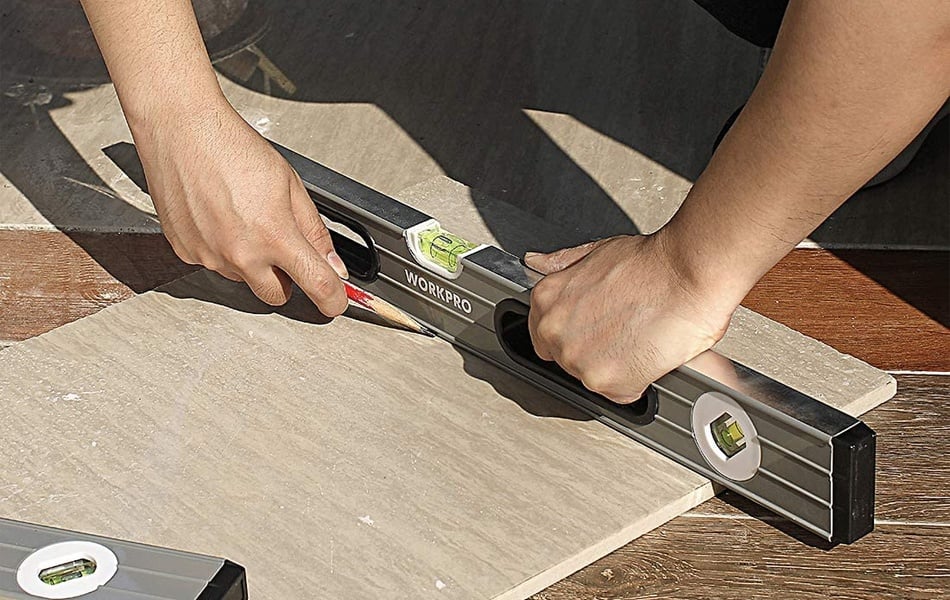 Spirit Level FAQ
Q: How do I choose my spirit level?
A: Great question. A journey of a thousand miles begins with a single step, yes? How to choose which way to start walking. I have two recommendations regarding materials and size.
Get a metal level. Get a metal level. Get a metal level. You got that? Get a metal level. Plastic, fiberglass, etc.: they all warp. Heat can do it, sunlight can do it, moisture can do it. Choosing metal (usually an aluminum spirit level) ensures you have a tool that can last forever if maintained.
Get a level you can comfortably store and use for multiple relevant projects. A 2-footer generally works for around-the-house stuff. If you're standing walls, you need at least a 6-footer.
Q: How do spirit levels work?
A: An air bubble floats in the mineral spirit solution in the vial. The bubble follows gravity to indicate level or plumb. Two or four hairlines help the user get an accurate reading.
Q: Why is it called a spirit level?
A: Mineral spirit solution is the standard fluid for "spirit" level vials.
Q: How long should a spirit level be?
A: Depends on your usage. A 9-inch torpedo level will generally work for basic applications like leveling an end table or bookshelf.
Get a 2-foot level for the next graduation of tasks: longer shelves, hanging cabinets or TV stands.
A 6-foot level is best for standing walls on a construction project. It might also be a good idea for a pool table.
Use an 8-footer for leveling a big deck or measuring level across a broad surface like a concrete slab.
*NOTE*: you can also draw a longer line on any surface with a longer level.
Q: Is a longer level more accurate?
A: Not technically. But it's useful to think about triangles to understand the difference between level lengths. Say you lift one end of a level off an unlevel surface, to get an idea of where the level is. If the level is 8 feet long, the sides of the triangle between the level and the surface can be 8 feet long.
Sometimes it's easier to get a realistic picture of what needs to happen with a longer level. As well, longer levels let you draw longer lines. This can be helpful for layouts or spans.
Q: Do spirit levels lose accuracy?
A: A spirit level will only lose accuracy if it somehow gets damaged. Obviously, dropping it can knock it out of whack. But any level that's not metal can also warp due to heat, moisture, or sunlight changes. For this reason, I only recommend metal levels.
That being said, you're better off keeping any level out of drastic temperature or moisture changes — even the best carpenter's levels generally have plastic vials with plastic fixtures.
After a former coworker (who achieved "highly malignant" status on our crew) dropped and broke a level given to me by a mentor, I've never been the same. It's a sensitive accuracy instrument, not a hammer. Treat it accordingly.
Q: How do you know if a spirit level is accurate?
A: The easiest way: check it against a level you already know is accurate.
The next easiest way: use it to make a shelf level. Then put an object that rolls on top of it. If the object stays put without rolling around, the level works.
Here's the last resort method: eyeball it. Here in civilization, our eyeballs are actually pretty well attenuated to what's level and what's wonky.
Q: Can you calibrate a spirit level?
A: The easiest way to calibrate a spirit level, again, is to check it against another level you know is accurate. Check both rails of the level by flipping it over.
There's another way to do it using a level surface and a pencil. The easiest way to learn how is to watch somebody do it. I recommend this guy. He knows what he's doing, and his candor is priceless. Watch until 2:48 for a fun surprise.
Q: How do I clean my spirit level?
A: If your level gets covered in thin-set, sheetrock mud, mortar, etc., you gotta use acid (no, not that kind) to clean it. Get some sulfamic acid cleaner — it's widely available at Lowe's, Home Depot, etc. It shouldn't melt your skin, but I always recommend wearing gloves anyway because I don't trust long-term effects of any chemical contact.
Pour a cup or two of it into a 5-gallon bucket filled with water. Then put your encrusted level(s) in it and let it sit for 48 hours or so. The solution should do most of the cleaning itself.
For stubborn bits in crevices or corners, use a wire or nylon brush.
Q: How do they get the bubble in a spirit level?
A: Wow, guys, this one's pretty simple. Why is there an air bubble in any container filled with liquid? It's not all the way full. It's the same with any bubble level — the vial isn't filled to the brim with liquid.
Sources:
Sign Up Now
GET THE VERY BEST OF GEARHUNGRY STRAIGHT TO YOUR INBOX