Best Cordless Lawn Mowers in 2021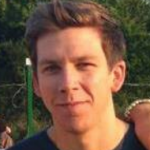 This product guide was written by Jordan Carter
Published
September 25, 2018
Support us! GearHungry may earn a small commission from affiliate links in this article.
Learn more
As a kid, you were probably tasked with mowing the lawn to earn your allowance, you might even have had a knack for it, and had your own little neighborhood mowing business to learn some responsibility. These memories consist of laboriously pushing the mower around, leaving chessboard-esque patches in your wake. Maybe because of this, the thought of mowing sends shivers down your spine and aches to your feet, well don't worry any longer. New mowers are a thing of unrivaled lawn care engineering and we've made a list that looks for the best cordless lawn mowers around. A mower is a key piece of lawn equipment that can keep up your guise of being a responsible, 'proper' adult, so why not embrace your destiny, and have a read through to take that next big step into actual adulthood.
The Best Cordless Lawn Mower
Greenworks 17-Inch 40V Cordless Lawn Mower

Overgrown fields can start to look scruffy and unkempt when left to fallow for some time. Though mowing the lawn may not be the number one chore we look forward to, it sure is an important one. For the flexible and regular care of small to medium-sized lawns, the Greenworks 17-Inch 40V Cordless Lawn Mower is ideal.
This agile and lightweight cordless lawnmower offers an efficient 40V lithium battery system that has been coupled with specially hardened blades that offer optimal cutting results. Its handle is comfortable and makes pushing the mower very easy and the cutting height can be easily be adjusted centrally in no time. The single lever comes with five different height positions ranging from 1-1/4 inch to 3-3/8-inch. What's more, this product can be recharged at any time offering all the required power needed to tackle even the most stubborn weeds. And for more handy options, check out our selection of the best reel mowers.
Key Features:
Agile and lightweight cordless lawnmower
40V lithium battery system
Five different height positions ranging from 1-1/4 inch to 3-3/8-inch
Collapsible ergonomic handle
Specification:
Brand

Greenworks

Model

MO40B01

Weight

36.2 pounds
Greenworks GLM801601 21-Inch Cordless Push Lawn Mower

The Greenworks GLM801601 21-inch 80V Cordless Push Lawn Mower is one of the most powerful and impressive cordless lawn mowers on the market. Many cordless lawn mowers fall short on battery life. They might have a 30-minute run time but the battery takes two hours to charge, which means it's difficult to finish the job. This lawnmower comes with two 80V 2AH batteries, each of which has a run time of around one hour and takes around 30 minutes to charge. That means you can charge one whilst using the other, so you can keep this lawnmower running all day if you need to. 
With a 21-inch cutting deck and similar performance to a gas-powered lawnmower with a 160cc engine, the Greenworks GLM801601 is ideal for any sized garden. It also benefits from Smart Cut Technology, a system that changes the speed of the blade depending on the resistance of the grass. Plus, it has a 3-In-1 grass collection design that allows you to mulch, rear bag, or side discharge your clippings.
Key Features:
Two x 80V 2AH batteries
Charge one battery while you use another 
21-inch cutting deck 
Smart Cut Technology 
3-in-1 grass collection
Adjustable and foldable handlebars
Specification:
Brand

Greenworks

Model

GLM801601

Weight

79.5 pounds
Continuous use with two batteries 
Powerful motor
Large cutting deck 
Adjustable and foldable 
The bag is difficult to empty 
Some reports of bad customer service 
TACKLIFE Cordless Lawn Mower

The Tacklife Cordless Lawn Mower is one of our favorites on the market. It doesn't come from the best-known brand in this space but that often means you get more bang for your buck, which is certainly the case for this product. Powered by a 40V max 4Ah battery (KB4040A), it runs for about 30 minutes on full power. This should be enough time for most small to the medium-sized yard but if it's not, you can always buy an extra battery. Plus, it only takes a couple of hours to charge back up. 
The lightweight design and 16-inch cutting deck make it easy to maneuver, even if your yard isn't level. If you're used to a gas-powered lawnmower, this one will seem like a breeze. We also like the fact that it's completely foldable. The handle can be adjusted to three different heights and then folded down completely to save space in your garage or shed. The other main selling point is the fact that it collects 98% of the grass clippings, which saves you time and makes life much easier. 
Key Features:
40V max 4Ah battery (KB4040A)
16-inch cutting deck
Collects 98% grass clippings 
Adjustable and foldable handle 
Runs for 30 minutes 
Brushless motor 
Specification:
Brand

Tacklife

Weight

37.5 pounds
Lightweight and easy to maneuver 
Folds down small 
Powerful and smooth motor 
The battery doesn't last very long 
WORX WG779 40V Lawn Mower
The WORX WG779 is a reliable and relatively powerful cordless lawnmower. It's not the most powerful lawnmower on this list and it doesn't have the longest battery life, but it has a few key benefits that might make it the lawnmower for you. Firstly, it has space for two 20V Power-Share batteries, which are included with the mower. That allows it to cut around 5,500 square feet on a single charge. Plus, if you own any other WORX 20V tool, the batteries are interchangeable. We also like the fact that the handle is padded with foam to make it comfortable. If you've ever used a gas-powered lawnmower with a metal handle, you know how quickly your hands go numb. It's designed for small gardens and has a 14-inch cutting deck and lightweight body to make it easy to move around.
Key Features:
Two x 20V Power-Share batteries 
Cuts 5,500 sq. ft. on a single charge 
Foam-padded handle 
14-inch cutting deck 
Intellicut Technology
Adjustable handle  
Specification:
Brand

WORX

Model

WG779

Weight

35.3 pounds
Comes with two batteries 
Adjustable and foldable 
Easy to move around 
Battery life isn't that long 
Greenworks Twin Force Cordless Lawn Mower




This Greenworks Twin Force cordless electric lawn mower is an excellent solution for keeping on top of smaller lawns and its battery ensures that you get the job finished every time. It is lightweight and compact making it comfortable to maneuver without relying on a cord, and easy to store when not in use.
The dual mower blades are strong enough to deal with thick grass without putting too much pressure on the battery life and its Smart Cut technology will identify just how much power is needed for a sufficient mowing job. The push button start is another great feature that totally eliminates those strenuous memories of yanking the pull-chain just to get your older mowers started.
Key Features:
G-Max 40 Volt ion battery powers multiple tools
Smart cut technology
Dual blades for better cut quality
Ideal mower for mid-sized areas
Specification:
Brand

Greenworks

Model

25302

Weight

42.5 pounds

Dimensions

29.2 x 20.7 x 19.5 inches
All pieces of equipment are light and easy to maneuver
Start and stop instantly
Sturdy and durable material
Slight learning curve for the equipment
Struggles with thick, wide blade grass
No self-propel option
Earthwise 20-Inch Cordless Lawn Mower




This battery-powered mower comes with not one but two batteries to ensure that you are never without power and can get your lawn mowed all in one session. Earthwise, this Cordless Lawn Mower is an ideal sized product for smaller and medium-sized lawns that will leave the battery to spare and has an easy ignition function to get you up and running in no time at all.
To make matters easier, you can assemble the whole thing in just 10 minutes (or get the kids to do it, they'll be the ones using it after all), and the level adjustment system means it can tackle all kinds of grass, from strands to jungle-esque blades and provides a clean, neat cut each time. If you love smart devices, make sure you also check our smart home devices review.
Key Features:
Mower uses two easy to remove 40 Volt batteries (4aH and 2aH) and provides LED battery monitor
3-in-1 easy on-off side discharge / mulch / rear bag options
Comfortable ergonomic handle with cushion grip
Easy assembly with no tools required
Specification:
Brand

Earthwise

Model

60420

Weight

53 pounds

Dimensions

52 x 22 x 43 inches
Easy ignition system
Long-life batteries
Lightweight and easy to steer
Will struggle to mulch in some areas
Front frame has slight bent-forward lip which scoops up grass
Struggles through thicker grass
BLACK+DECKER 16-Inch 40 Volt Cordless Lawn Mower




A small electric lawn mower has 6 different height settings and can contend with most grass types that it encounters. The new lithium-ion batteries provide 33% increased power on a single charge when compared to previous models, which make it an excellent battery mower for those looking to upgrade.
BLACK+DECKER has the skills to tackle even the most uneven yards in the neighborhood and has no issues conquering hilly, weedy areas like they were the flattest spaces on earth. If the grass gets too long or too damp, it is easy to simply raise the cutting height for simple, comfortable mowing. The mower is a purchase that will last a long time and will be by your side (or in front of you, because that's how you use a mower) for many summers to come. Also, this makes a great gift for gardeners in your life. 
Key Features:
Possible to adjust height
Sold with 2 40 Volt max lithium batteries
Folding handle provides simple storage solution
9.5 gallon grass box
Specification:
Brand

BLACK+DECKER

Model

CM1640

Weight

48.8 pounds

Dimensions

30.1 x 21.1 x 18 inches
Excellent mower for smaller yards
Quiet and easy to start
Lightweight and easy to push
Small deck and bag means multiple passes required
Stalls if the grass is too damp
Rear bagging-only
Snapper XD Cordless Lawn Mower




Our premium selection for the very best cordless mower is Snapper's mighty 82 Volt machine that comes with rapid charging to keep it juiced up to the max all summer long. It provides the rugged power of a gas mower, but without the need for refills and oil spills while also being lightweight and easy to handle.
It is a self-propelled cordless lawn mower that does the hard work for you as you take a stroll around the yard while the Snapper XD mows as it goes using smart load sensing technology. Sure, it's on the pricey side, but that's what you get when you pay for quality and strive to become the envy of every white shirt, khaki jorts, and socks 'n' sandals wearing dad in the neighborhood. To make house-keeping even easier, make sure you also check our top picks for the riding lawn mowers.
Key Features:
As much as a 45-minute runtime with 82 Volt lithium ion battery
Smart and efficient load sensing technology
Push to start feature
7-position height-of-cut adjustment
Specification:
Brand

Snapper

Model

1687884

Weight

90 pounds

Dimensions

35 x 24.2 x 18.3 inches
Fast charge time
Long-life batteries to complete whole yard
Whisper quiet operation
Prone to clogging when mowing damp grass
No low-battery indicator
Difficult to turn in self-propelling mode
Sun Joe Brushless Motor Cordless Lawn Mower




The Sun Joe Brushless Mower is our choice for the best cordless lawn mower available in terms of value. Its hybrid technology makes it one of the most innovative mowers available and will save you heaps of cash on electricity bills over the coming summers, which is always a good thing.
While it might not be able to complete huge yards on one charge, it is still powerful enough to trim smaller yards to Homeowners' Association perfection. It is complete with an easy start/stop button and a compact design that makes for easy storage when not in use. This mower is simply a beautiful piece of machinery that will make you wish it was summer all the time, and might even consider moving somewhere that is a reality, just so you have an excuse to use it as often as possible. To prepare your lawn for mowing, use one of the leaf blowers from our list.
Key Features:
Brushless motor increases battery efficiency
Compact design perfect for mid-sized lawns
Multiple height adjustment
Dual cutting options
Specification:
Brand

Sun Joe

Model

ION16LM

Weight

33 pounds

Dimensions

48.4 x 17.7 x 42.9 inches
Excellent value for money
Bag has large mouth and doesn't clog
Lightweight and easy to transport
Not self-propelled
Difficult to maneuver
Does not mulch
Ryobi Brushless Cordless Lawn Mower

Complete with a battery and charger, you can finally get straight to mowing your lawn that you swore you'd get round to eventually, it just hasn't been the right humidity. With one charge, you will get 3 separate mows with perhaps the quietest mower ever created (almost like your white noise machine is on), so you can listen to music and hear any calls that might come through while you're mowing (and ignore them, of course, you're busy.)
Despite abandoning traditional gas, Ryobi mower still provides enough power that will feel like a gas-powered mower, without any of the guilt. Also included are little headlights that will turn you into strange old Mr. Midnight Mower that neighborhood kids will tell spooky stories about for years to come, but with a yard that pristine, you won't care. Our selection of the best lawn edgers may also interest you so check it out.
Key Features:
Features gas-like power with all-electric operation
Intelligent motor with length-sensing technology
When additional power is not needed you will save battery life
Mulching or bagging option for your ideal cut
Specification:
Brand

Ryobi

Model

RY40180

Weight

67.6 pounds

Dimensions

19.9 x 40.7 x 22.7 inches
Lightweight and easily portable
Decent battery life
Mower increases speed for thicker grass
Unable to cut more than a quarter acre
Varying RPMs make mulching efficiency suffer
Will require extra batteries
DEWALT 2 x 20 Volt Battery Cordless Lawn Mower

With two batteries, the DEWALT battery mower is tough, tight, and powerful enough to tackle the most overgrown areas. It is constructed well, with a sturdy, easy-to-adjust metal deck and rock-solid wheels that will be able to traverse the most uneven yards with ease, while the movable handle means you can accommodate it to fit yours or your kids height for comfortable mowing.
The only real problem with it is the battery which is not as up to scratch as others on this list. If you need a mower that provides excellent power and aren't too concerned about battery life – like if you don't have a massive lawn or keep it under control – then this is the mower for you. If not, then there are plenty of alternative options in this list for you to explore.
Key Features:
Powerful brushless motor with both batteries working together for high output
3-in-1 mulching / bagging / rear discharging
Heavy duty 20 inch metal deck
Single level height adjustment between 1.5 and 3.4 inches
Specification:
Brand

DEWALT

Model

DCMW220P2

Weight

74 pounds

Dimensions

48 x 22 x 20 inches
Deck adjustment is extremely easy
Moveable handle to accommodate your height
Plenty of power
Poor battery life
No side discharge option
Too loud when compared to other electric mowers
Cordless Lawn Mower Buying Guide and FAQs
How We Chose Our Selection of Cordless Lawn Mowers
Before compiling this list of the best cordless lawnmowers, we took a variety of aspects into consideration like size and performance. However, there are four major things that determined our selection that include;
Brand: As much as we would like to pick products from new brands, it is only wise to make a selection from trusted brands many can swear by. These brands have delivered quality, top-performing machines time and time again making them the best bet for durable and superior operation.
Quality: Looking at the materials used in making the lawnmowers, we ensured all of them performed excellently, made less noise and would be suitable for everyday use. This includes the durability of these machines, their cutting capacity, and battery life.
Reviews: A product remains just that without the assuring feedback from people who have used it before. We thoroughly read through the reviews, both the good and the bad to find out just how viable all the products are. We selected the products that had the most positive reviews as well as those that lived up to the hype.
Price: We understand that the term 'expensive' is quite relative, that is why we didn't just get products that seem less expensive for just a certain class. The products on our list have a good range of prices that cut across a variety of people's budgets.
Features To Look For In Cordless Lawn Mowers
It would be unwise to assume that all cordless lawnmowers would perform at the same level of operation. There are a few features to tick off the list before purchasing the desired lawnmower.
Battery: The battery power is extremely important when picking out a cordless lawnmower. It has to have the capacity to run long enough to cover the expanse of your lawn or field. Depending on the type of grass, it may take more power to smoothly lower the grass. So the battery capacity is important so it runs powerfully even on terrains that require more power.
Performance: A good lawn mower should be able to clear and level grass without hassle. A top-performing lawn mower will offer adequate clearance and efficiency while taming an overgrown lawn.
Deck Size: The deck size determines what level the grass will be shaved down to; this highly depends on personal preference. Select a lawnmower with up to 3 alternating deck levels that can be adjusted to suit just how low or moderately the grass should be trimmed.
Mower Size & Weight: Cordless lawn mowers are relatively larger and heavier than corded electric mowers; this is obviously because of the battery. However, they tend to be smaller and sleeker than others which allows swift maneuverability and eases the force needed to push the machine along. Small lawn mowers are appropriate for smaller sized lawns; they wouldn't work efficiently enough on larger field's cause of the time factor
Self-Propelling: Some lawn mowers are self-propelling; they have a motor that pushes the machine along leaving you to steer it in the required direction. This provides a more hassle-free mowing process, taking away the manual pressure of pushing the machine yourself.
Extras: Some lawn mowers will come with extra devices that help to keep the charger optimally charged. This may include an additional battery or a charging unit.
Budget: Cordless lawn mowers would probably cost from $260 to 4 digit figures. It's important to consider how much you're willing to spend on a good lawn mower before going ahead to purchase one.

Types of Lawn Mowers
Mulching Cordless Lawn Mower: Mulching lawnmowers put the grass back in the soil after trimming it. This is done by sharp blades and a mulch plug that cuts the grass into bits and places it back in the soil. This is extremely beneficial for the lawn since the trimmed grass delivers nutrients to the soil and makes it quite healthy. The regrown grass will come back looking greener and better.
Collecting Cordless Lawn Mower: These types of lawnmowers have a bag or box that takes in the trimmed grass. This saves you time and energy of raking or collecting the trimmings yourself.
Corded vs. Cordless Electric Lawn Mowers
Corded Electric mowers need to be connected to a power source to run. They are generally more powerful and will run as long as you need it. It may, however, limit your movements and the cords may get tangled while mowing. The plus side is these mowers may cost less than the cordless ones.
Cordless lawn mowers are battery operated; this means they have a limited time to run. The run time will generally last long enough to complete the task at hand. However, they are a bit heavier than electric corded mowers and are more expensive.

Cordless Lawn Mower FAQs
Q: What is a Cordless Lawn Mower?
A: A cordless lawn mower is run on battery power; the in-built battery can be ultimately recharged for top performance.
Q: Is a Cordless Lawn Mower Right For Me?
A: Cordless lawn mowers are great for smaller sized lawns and are generally easier to operate. If you prefer doing chores hassle-free and seamlessly, cordless lawn mowers are a great choice.

Q: Can Cordless Lawn Mowers Be Used To Cut Wet Grass?
A: Wet grass requires extra power to cut due to the slippery surface. The blades will also require more power to efficiently work.
Q: What Maintenance Does A Cordless Lawn Mower Require?
A: The blades and mower deck should be cleaned regularly. The battery also needs to be optimally charged, but take care not to over-charge it in order to sustain the batteries performance and lifespan.
Q: My Lawn Is Composed Of Long Grass, Is The Cordless Lawn Mower Suitable For Use On It?
A: It is better to trim long grass before using a cordless lawn mower on it. This is because the cordless lawn mower will require extra power to trim such shrubs.

Q: How Long Does A Full Charge Last?
A: A full charge should last up to 30-90 minutes depending on the type of lawnmower.
Q: Is There Any Other Equipment That I Need?
A: Some lawnmowers come with extra equipment such as an extra battery or charging units that ensure it stays in top performance over time.
Sources:
The Pros and Cons of Teens Mowing Lawns - The Balance Careers
What is Mulch Mowing? - Home Guides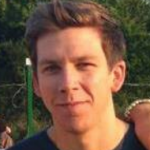 Jordan Carter is Gear Hungry's resident Editor-in-Chief with a genuine love and passion for all things tech. Jordan works diligently to ensure only the best products ever make it onto the platform and are showcased in Gear Hungry's carefully curated, tested and expertly researched, informative buying guides.