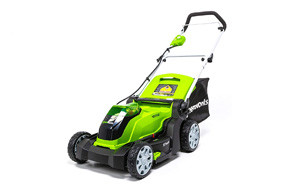 Greenworks 17-Inch 40V Cordless Lawn Mower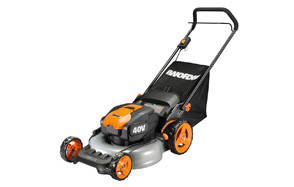 WORX WG960 20-inch 40 Volt Cordless Lawn Mower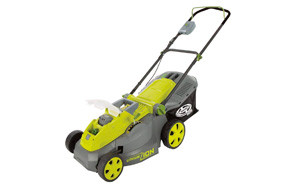 Sun Joe Brushless Motor Cordless Lawn Mower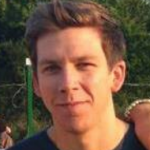 As a kid, you were probably tasked with mowing the lawn to earn your allowance, you might even have had a knack for it, and had your own little neighborhood mowing business to learn some responsibility. These memories consist of laboriously pushing the mower around, leaving chessboard-esque patches in your wake. Maybe because of this, the thought of mowing sends shivers down your spine and aches to your feet, well don't worry any longer. New mowers are a thing of unrivaled lawn care engineering and we've made a list that looks for the best cordless lawn mowers around. A mower is a key piece of lawn equipment that can keep up your guise of being a responsible, 'proper' adult, so why not embrace your destiny, and have a read through to take that next big step into actual adulthood.
The Best Cordless Lawn Mower
Cordless Lawn Mower Buying Guide and FAQs
How We Chose Our Selection of Cordless Lawn Mowers
Before compiling this list of the best cordless lawnmowers, we took a variety of aspects into consideration like size and performance. However, there are four major things that determined our selection that include;
Brand: As much as we would like to pick products from new brands, it is only wise to make a selection from trusted brands many can swear by. These brands have delivered quality, top-performing machines time and time again making them the best bet for durable and superior operation.
Quality: Looking at the materials used in making the lawnmowers, we ensured all of them performed excellently, made less noise and would be suitable for everyday use. This includes the durability of these machines, their cutting capacity, and battery life.
Reviews: A product remains just that without the assuring feedback from people who have used it before. We thoroughly read through the reviews, both the good and the bad to find out just how viable all the products are. We selected the products that had the most positive reviews as well as those that lived up to the hype.
Price: We understand that the term 'expensive' is quite relative, that is why we didn't just get products that seem less expensive for just a certain class. The products on our list have a good range of prices that cut across a variety of people's budgets.
Features To Look For In Cordless Lawn Mowers
It would be unwise to assume that all cordless lawnmowers would perform at the same level of operation. There are a few features to tick off the list before purchasing the desired lawnmower.
Battery: The battery power is extremely important when picking out a cordless lawnmower. It has to have the capacity to run long enough to cover the expanse of your lawn or field. Depending on the type of grass, it may take more power to smoothly lower the grass. So the battery capacity is important so it runs powerfully even on terrains that require more power.
Performance: A good lawn mower should be able to clear and level grass without hassle. A top-performing lawn mower will offer adequate clearance and efficiency while taming an overgrown lawn.
Deck Size: The deck size determines what level the grass will be shaved down to; this highly depends on personal preference. Select a lawnmower with up to 3 alternating deck levels that can be adjusted to suit just how low or moderately the grass should be trimmed.
Mower Size & Weight: Cordless lawn mowers are relatively larger and heavier than corded electric mowers; this is obviously because of the battery. However, they tend to be smaller and sleeker than others which allows swift maneuverability and eases the force needed to push the machine along. Small lawn mowers are appropriate for smaller sized lawns; they wouldn't work efficiently enough on larger field's cause of the time factor
Self-Propelling: Some lawn mowers are self-propelling; they have a motor that pushes the machine along leaving you to steer it in the required direction. This provides a more hassle-free mowing process, taking away the manual pressure of pushing the machine yourself.
Extras: Some lawn mowers will come with extra devices that help to keep the charger optimally charged. This may include an additional battery or a charging unit.
Budget: Cordless lawn mowers would probably cost from $260 to 4 digit figures. It's important to consider how much you're willing to spend on a good lawn mower before going ahead to purchase one.

Types of Lawn Mowers
Mulching Cordless Lawn Mower: Mulching lawnmowers put the grass back in the soil after trimming it. This is done by sharp blades and a mulch plug that cuts the grass into bits and places it back in the soil. This is extremely beneficial for the lawn since the trimmed grass delivers nutrients to the soil and makes it quite healthy. The regrown grass will come back looking greener and better.
Collecting Cordless Lawn Mower: These types of lawnmowers have a bag or box that takes in the trimmed grass. This saves you time and energy of raking or collecting the trimmings yourself.
Corded vs. Cordless Electric Lawn Mowers
Corded Electric mowers need to be connected to a power source to run. They are generally more powerful and will run as long as you need it. It may, however, limit your movements and the cords may get tangled while mowing. The plus side is these mowers may cost less than the cordless ones.
Cordless lawn mowers are battery operated; this means they have a limited time to run. The run time will generally last long enough to complete the task at hand. However, they are a bit heavier than electric corded mowers and are more expensive.

Cordless Lawn Mower FAQs
Q: What is a Cordless Lawn Mower?
A: A cordless lawn mower is run on battery power; the in-built battery can be ultimately recharged for top performance.
Q: Is a Cordless Lawn Mower Right For Me?
A: Cordless lawn mowers are great for smaller sized lawns and are generally easier to operate. If you prefer doing chores hassle-free and seamlessly, cordless lawn mowers are a great choice.

Q: Can Cordless Lawn Mowers Be Used To Cut Wet Grass?
A: Wet grass requires extra power to cut due to the slippery surface. The blades will also require more power to efficiently work.
Q: What Maintenance Does A Cordless Lawn Mower Require?
A: The blades and mower deck should be cleaned regularly. The battery also needs to be optimally charged, but take care not to over-charge it in order to sustain the batteries performance and lifespan.
Q: My Lawn Is Composed Of Long Grass, Is The Cordless Lawn Mower Suitable For Use On It?
A: It is better to trim long grass before using a cordless lawn mower on it. This is because the cordless lawn mower will require extra power to trim such shrubs.

Q: How Long Does A Full Charge Last?
A: A full charge should last up to 30-90 minutes depending on the type of lawnmower.
Q: Is There Any Other Equipment That I Need?
A: Some lawnmowers come with extra equipment such as an extra battery or charging units that ensure it stays in top performance over time.
Sources:
The Pros and Cons of Teens Mowing Lawns - The Balance Careers
What is Mulch Mowing? - Home Guides