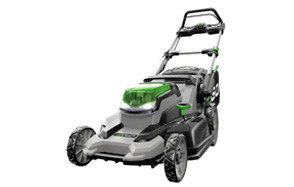 EGO Power+ Cordless Lawn Mower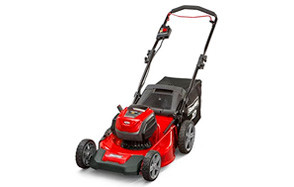 Snapper XD Cordless Lawn Mower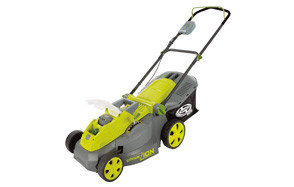 Sun Joe Brushless Motor Cordless Lawn Mower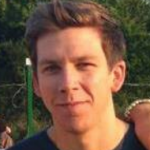 As a kid, you were probably tasked with mowing the lawn to earn your allowance, you might even have had a knack for it, and had your own little neighborhood mowing business to learn some responsibility. These memories consist of laboriously pushing the mower around, leaving chessboard-esque patches in your wake. Maybe because of this, the thought of mowing sends shivers down your spine and aches to your feet, well don't worry any longer. New mowers are a thing of unrivaled lawn care engineering and we've made a list that looks for the best cordless lawn mowers around. A mower is a key piece of lawn equipment that can keep up your guise of being a responsible, 'proper' adult, so why not embrace your destiny, and have a read through to take that next big step into actual adulthood.
The Best Cordless Lawn Mower
Cordless Lawn Mower Buying Guide and FAQs
How We Chose Our Selection of Cordless Lawn Mowers
We considered four different factors when narrowing down our selection of cordless lawn mowers to ensure that we found the best products for you.
Brand - The brand played a huge part in our decision making. With so many different brands out there, we wanted to get a wide range of different products that all offered the best features for a cordless lawn mower. You'll probably recognize some of these brands as the top of their industry in electronics or tools, but there are a few inclusions that will introduce you to a whole new brand for you to throw your trust towards and be rewarded.
Quality - If you're buying a battery operated lawn mower, you want to be sure that it can do what is required. There is little worse than battling against your lawn trying to get it even, and so the quality of the construction is essential. It needs to be built well, have strong blades, and last long enough to at least get most of your lawn mowed sufficiently. We've tried to identify only the top quality mowers to make sure you get the best product possible.

Reviews - It's no good taking the manufacturers word for it, we want to find out just how good each cordless electric mower is by hearing it straight from those who have actually used them. This gives us a variety of experiences that have tackled long grass, short grass, damp grass and dry grass, as well as different sized yards all across the country. We believe this gives us the most comprehensive idea about which is the best battery powered lawn mower for you.
Price - The mower costs range from the pricey to the modest and we've done this to ensure that we cover all bases. If you don't have a large yard, then there is no need to pay big bucks on the mightiest lawn mower, so there are options for smaller lawns. If you do have a large yard, then we've got you covered with more powerful mowers, too.
Features To Look For In Cordless Lawn Mowers
Before buying your new battery-powered mower, make sure you've considered these features:
Battery - You want to ensure that the battery has a lifespan that will last long enough for you to mow the entire lawn. This might vary depending on your grass type, but knowing how long it typically takes you to mow the lawn now will give you an idea of how long you need with a battery powered lawn mower to ensure the charge is sufficient enough.
Performance - A high performing mower will cut your grass with ease and manage to avoid clumping, be easy to operate an maneuver and have a long battery life without you suffering any hiccups as you move around the yard. It is best to check with those who have already purchased the mower you have your eye on to get a first-hand account.
Deck Size - The deck size will depend on the size of your lawn. Smaller lawns, which are typically considered anything up to half an acre, will only need a deck size of 40 inches or fewer. For larger lawns, this can be as much as 2 acres (or more, for the more affluent among us), you will need a deck size of 42 inches to 48 inches wide. Having the appropriate deck size will reduce the amount of time it will take to cut your lawn.
Mower Size & Weight - The mower size is something else that will make your life easier when mowing. Smaller mowers are ideal for smaller yards (obviously), while larger mowers are, you guessed it, perfect for bigger yards. The size of the mower determines how much grass they can store, as well as the power. The size will also determine the weight of the mower and affect how easy it is to store, carry and maneuver.
Self-Propelling - The function is in the name. A self-propelled electric lawn mower will move itself to reduce fatigue that you might get from manually pushed mowers. This makes it easier to move around the yard and keeps the mower at a consistent speed so you can be sure that every blade of grass is covered. They are operated by you pushing a button on the handle to engage the blades, and the mower will do the rest.
Extras - Will you need to buy any extra accessories to get get the most out of your mower? These can include an extra battery for uninterrupted mowing and a battery charging unit to ensure that your power source is full of juice every time.
Budget - What can you afford? Don't waste your money on the most expensive lawn mower just because it looks cool. Let's be sensible here, at the end of the day it is just a lawn mower, so be sure to buy within your limits as well as your needs.

Types of Lawn Mowers
Before you think about purchasing a new lawn mower, you'll need an idea of the different types that are available.
Mulching Cordless Lawn Mower
A mulching mower will return the grass clippings back to the soil as you mow the lawn. If you are concerned with having a beautiful, lush lawn without really trying, mulching is the best way to go.
Collecting Cordless Lawn Mower
A collecting cordless mower means that it will collect and hold the grass as it is cut which allows you to do whatever you please with it when you have finished.
Corded vs. Cordless Electric Lawn Mowers
Both a corded and cordless electric lawn mower are better for the environment than the gas-powered alternatives and so are excellent considerations when wanting to reduce your carbon footprint, but you still might be unsure whether to choose a cordless or corded mower.
They both have their advantages and disadvantages: a corded mower means you will get uninterrupted operation throughout your entire mow, but the cord can restrict your range of movement and you might need to use an extension cable to reach every part of the lawn. Having it plugged in for the whole duration will also cost more.
As for cordless lawn mowers, they offer unlimited movement throughout your entire lawn as the charge function means they do not need to be plugged in. However, if you have a larger lawn, you might not have the battery life to cover the whole thing, meaning you will need to take a break (which may be welcomed on a hot summer's day) while you wait for the mower to recharge.

Cordless Lawn Mower FAQs
Q: What is a Cordless Lawn Mower?
A: A cordless lawn mower is an electric mower that runs entirely on battery power. It is different from a corded electric mower in that you do not need to plug it into the mains for it to operate. The batteries are rechargeable and can be charged when the mower is not in use, meaning that you can ensure full battery life every time. They are easier to wind around the garden than corded mowers and are not noisy like the gas-powered mowers that roared through the neighborhood on formerly quiet Sunday mornings.
Q: Is a Cordless Lawn Mower Right For Me?
A: Of course it is! Well, it depends on your situation. The best cordless lawn mowers can handle a massive range of lawn but most are primarily designed for small to medium-sized lawns. If this sounds like you, then a cordless lawn mower should be high on your list of next purchases (look at you growing up!)
Additionally, if you are someone who loves the environment, then adopting a cordless lawn mower will give you extra green points around the neighborhood and have everyone commenting on just how environmentally responsible you are.

Q: Can Cordless Lawn Mowers Be Used To Cut Wet Grass?
A: Most mowers are fine to cut wet grass, however, some are not as proficient at is like others and you might find that the mower will struggle to battle through damp grass and end up clumping. Before making a decision about which mower to buy, check out our thoughts as well as reviews on its ability to handle wet grass.
Q: What Maintenance Does A Cordless Lawn Mower Require?
A: Very little! A cordless mower requires less maintenance than their gas-powered counterparts as you do not need to replenish the fuel tank. However, you will still need to clean the deck and blades of any grass that remains after a thorough mow, as well as ensure that you keep the batteries charged when not in use.
Q: My Lawn Is Composed Of Long Grass, Is The Cordless Lawn Mower Suitable For Use On It?
A: The beauty of many cordless mowers is their adaptability. So, yes a cordless mower is suitable for it, but you might not get as much cut-time out of it as it will require more power. Most mowers will be designed with a single-lever to adjust the height of your deck to tackle the longer blades of grass on your lawn.

Q: How Long Does A Full Charge Last?
A: The length of charge will often depend on the mower and which power setting you are using. Cordless mower batteries will last on average between 60 and 90 minutes. There are some mowers that have smart cut features that can adapt for the length and consistency of the grass automatically so you can save battery and cut for longer.
Q: Is There Any Other Equipment That I Need?
A: Yes! If you want, you can purchase an extra battery that you can install should your original battery run out of charge without you needing to wait around to recharge the one in the mower. You can also purchase a dual-battery charger to use when the mower is not in use so you can always ensure that you can get your mowing done without interruptions.
Sources
The Pros and Cons of Teens Mowing Lawns - The Balance Careers
What is Mulch Mowing? - Home Guides