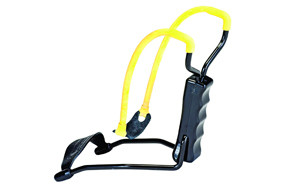 Daisy Outdoor Products B52 Slingshot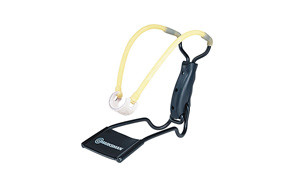 Beeman Marksman Laserhawk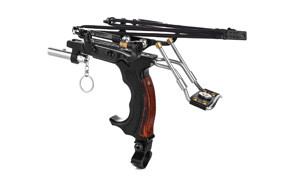 Rochan Professional Outdoor Slingshot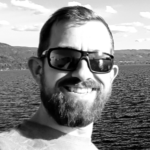 Slingshots aren't just children's toys. In fact, their torrid history led to the innovation of short-range projectile weaponry. It was less conspicuous than a bow, and packed enough power to disorient or harm your enemies. A slingshot can be a powerful tool when you're out and about in the center of the wilderness. Defending yourself doesn't mean you have to go hand-to-paw with a wolf or bear; stand from a distance, and revitalize the lost art of using a slingshot for survival. While it's not going to kill one of these beasts, it could stave them off at very best while you regroup. Find the best slingshots for survival to buy for your needs, and keep yourself safe while out on the trail.
The Best Slingshot For Survival
Slingshots For Survival Buying guide And FAQ
Things to Consider When Purchasing a Slingshot
Size - Total width and height are what you should be looking for. The size will more directly relate to local laws, and also how you carry it to and from the hunting ground or campsite.
Material - You have to hold a lot of pressure back to charge up a good shot with your slingshot. That means your stock construction needs to be solid, and made out of high-quality materials. Simple wood isn't going to do it.
Durability - Slingshots undergo a lot of stress in a short amount of time. Their durability is tested every single time you pull the bands back. The best way to determine durability is to figure out how long these products are going to last before something breaks, or you encounter maintenance issues beyond replacing the bands.
Handle Design - Ergonomic grips help you maintain perfect positioning, even when your forearm is withstanding stress from the pull-back of the band. The handle design is arguably one of the most important factors, as it can cut down on the risk of injury.
Ammo Storage - Some of these will come with magnetic finger loops, allowing you to magnetize a few lightweight steel balls to them. For the most part, this is a luxury, as you'll have a bag in your pocket or in a waist bag to draw from.
Arm/Wrist Guard - These are crucial for stability and power, but also come into contact with the law and certain issues surrounding it. If you're after a powerful slingshot, you need a wrist guard.

The Basics: A Beginner's Guide to Using a Slingshot
You've got the purchase part down, but we want to offer you a little bit more. If you're looking at these as a first-time buyer, then you've probably got about five YouTube tabs open right now, trying to figure out just how to use the damn thing. Let's cover that.
How to Hold a Slingshot
There's two shooting styles, but there's only one way to hold your slingshot. Either way, you're using two hands to release your rounds at your target. Using your non-dominant hand, firmly grasp the stock. You should have some sort of a grip or alternate material to improve your palm traction. Understand that when you retract the band, it's going to challenge your grip. Be ready for that.
Grab the appropriate retraction release spot on the back of the center band, and pull. For some of us, the thumb and index finger work best, but we know a few gents who pinch this between the knuckles of their index and middle finger. Find what works for you, so long as you're able to retain a good amount of control.
To practice holding your slingshot, pull back as if you were going to shoot, and slowly loosen your pull-back until it returns to normal. This is going to give you a feel for how your bands will react, and what exactly to expect when you're trying to reach for another round in a heated situation.
Understanding Your Retraction Capabilities
You have to know what kind of rubber you're dealing with, and how resilient it is to being pulled back. No manufacturer (at least the ones we've chosen and tested) is going to use a rubber that won't stand up to proper resistance.
The more you can retract your band, the more velocity you're going to have, meaning a harder hit. If you're hunting game, it could be the difference between a kill, or your prey limping off and evading you. The rubber is important, but it also comes down to your personal capabilities. If your arms aren't strong enough, you're not going to get the most out of this.
Don't mistake how much you can pull the band back with true strength. Pushing your body for a few seconds is not the same as possessing the necessary physical prowess to hold a steady shot for an extended period of time. If your arm feels super tense or you notice your hand shaking, thus messing with the alignment of your shot, you're not going to be doing any good.
Your Stance Matters
Think about the motions of using a slingshot: you're using your two arms, aiming with your eyes, and perhaps twisting your position a little bit. You'd never imagine that your foot stance has such a large impact, but it does.
If you're standing awkwardly or to the side, you run a higher risk of injury. Proper stance allows you to stay nice and steady, so you're only moving the parts of the slingshot, and not twisting yourself in a weird way. Your feet should be slightly spaced out from your hips, with your toes front-facing.
We'll discuss both shooting styles in a minute, but do know that whichever one you take a liking to, they both require proper stance. When you go to practice, feel the way that your entire body locks into place when you're getting a good stance, and compare it to how lanky and unorganized your body feels when you just pull back and shoot.
The Difference Between Butterfly Style and Flip Style
This term gets thrown around on forums and magazines, so you've likely seen them before, even if you're just getting started with your very first slingshot today. Most slingshot users stick to one specific style of shooting (once they figure out which slingshot/brand is right for them, or what they're most comfortable with).
Butterfly shooting is the most common, and probably what comes to mind first. If you've looked up some YouTube videos of guys shooting objects, they're probably doing this. You hold the stock in one hand, and pull back the band beside your head, attempting to drag it behind where your shoulder rests. There's a long release, giving insane momentum to your sho
When it comes to flip style shooting, you're using the nature of your bands to your advantage. This has a quicker draw and faster release compared to butterfly shooting, but often comes with a great lack in power. When you release this style of shooting, you'll actually see the band flip over itself, and feel your wrist cock forward a little. This is what gives that added oomph at the end.
Trajectory and Distance
Your trajectory is known as the curve of your travelling slingshot bullet, from where it begins, to where it ends. If you've ever heard someone describe an object in motion as "bowing," this is the scientific aspect of what they were referring to
Your trajectory is fairly simple to determine. After using your slingshot for a little while, you'll have a good feel for how everything works. Fire off about twenty rounds from the same distance, and you'll know where your retraction capabilities are, the weight of your rounds, and just exactly where you can hit. When your trajectory places your round at a low point than where it started, you run into issues.
You want to land a straight shot, even if you end up bowing upward in the air, and counting on it slightly coming back down to hit your mark. For that little curve that your round is travelling upwards, it's losing velocity, and lowering the impact of the shot. Imagine any film or television show you've seen where the hero uses a bow and arrow, and the arrow shoots straight, abruptly stopping once it meets the target. That's using the trajectory and velocity to make the hardest impact.
With a slingshot, you're trying to either hunt or survive. That means somewhat close quarters, and not a lot of room for error. Whether it's defense or landing your prey, you only have one real shot before it/they become aware of what's going on, and take action. This is a good time to look into the details of your slingshot's maximum capabilities when it comes to FPS, and figure out what you're able to hit.
Slingshots For Survival FAQs
Q: Are Slingshots Legal?
A: It's a very tricky question. Since it would be impossible to post every individual US county law and constantly update it, we're going to list the basic common sense rules that apply to a majority of the municipalities in the United States. Keep in mind, you'll still have to dig deep, but this is what you need to know about legality before committing to a purchase.
If your slingshot has a wrist support, you're going to run into issues with local law enforcement. Nobody is going to fault you if you bring this out into the wilderness and protect yourselves against animals, but possessing one with wrist supports can get you in a spot of trouble. It gives you massive stability, and while that's what we're going for here, many lawmakers and law enforcement agents see it as an immediate threat. It allows you to pull back more, and have more velocity when you launch.
On top of that, you have to figure out where you're going to use it. Pegging birds in the backyard is illegal just about everywhere, but if you're using it for hunting small game and you're in a specific hunting area, that's a different story.
When it comes down to ammunition, you're probably aware of the fact that every slingshot is equipped to handle steel balls in either ¼ or ⅜ size. We're not condoning it, but if you're just launching some pebbles or small rocks around, police aren't as likely to be upset with what you're doing. Provided, that's still in a semi-secluded area where you're not endangering members of the public.
While just about every slingshot with a Y axis is what you're going to find, there are some municipalities that have specifically banned these. The details of why are extremely tough to dig through, but unconventionally-shaped slingshots might slip through the cracks of the law. Slingshots aren't exactly newsworthy pieces of equipment that the public is looking to ban, so it's all pretty relaxed, so long as you look up the appropriate laws.
Certain areas of the UK and Canada may even prosecute up to two criminal offenses, all depending on where you are. When it comes to slingshots, you just have to be very sensible and careful. Nobody really cares if you bring one on a camping trip, but if you're buying these to use solely for survival, just ensure they're stored appropriately.
Last but not least, before you even add anything to your Amazon cart, you'll want to look up your laws. Certain US states, such as Massachusetts and Rhode Island (among others), ban purchasing or selling slingshots. Local laws are your best resource here.
Q: What is the Best Ammo to Use for Your Slingshot?
A: Most slingshots are going to use ¼" or ⅜" steel spheres as ammunition. There are more than those standard types, however. Let's dig into each, and what their strengths are.
Steel - These are usually crafted of some sort of alloy to give them weight, but contain enough steel to be legally called just steel ammunition. It's why you're able to grab a good lot of them for under twenty bucks or so. Steel is the best ammo, but it's also seen as the most dangerous, meaning you'll gather attention.
Glass Marbles - Not exactly those smooth rocks in the bottom of your fish tank, but actual ammunition-specific glass marbles. Do they shatter? Not really. If you're trying to hunt small game or just trying to have a good time, these are very durable and inexpensive. Due to manufacturing issues with white glass (most commonly used in these marbles), they're a little harder to find. They're durable, but have a lot more bounce to them, so pinging off a tree could send it back your way.
Copper - Copper is a touch more expensive, usually used by professionals or self-acclaimed master huntsmen. These rounds weigh more than steel, but they're also far more malleable. You basically have to have a good mastery of your slingshot to really get your use out of these. Don't purchase these until you've had some practice with steel rounds.
Tungsten Carbide - You don't see these for sale very much anymore, but they are still out there, so it's worth mentioning. These are far more expensive than other rounds. You'll see this metal most often used in men's rings and jewelry construction. They're not a viable pick unless you're very specific about your ammo.
Unconventional Rounds: Hex Nuts, Pebbles, and ABS Plastic - These aren't sold as ammunition, but there are a lot of folks out there who say to save cash and use these, as you can usually find them around. Hex nuts shred targets, making a messy kill if you're hunting birds or small game. ABS plastic is only used for practice; low weight means low velocity, and these aren't really good for hunting. Slingshot users have also been known to just go collect small pebbles, or hack up some spare wood or firewood in the garage, and make ammo out of them. As a word of the wise, avoid this entire lineup of ammo types.

Q: Should Ammo Always be Round?
A: Absolutely. It's all broken down into science: simply put, oblong or awkwardly-shaped items will pick up far more wind retention along their designated path. It doesn't just slow down their velocity; it can send them off-course entirely.
Round ammunition has consistent aerodynamics behind it, which allows you to line up shots, take them, and almost always land on the target mark. You'll have to have proper practice of course, but even seasoned professionals don't use oblong ammunition. Skill doesn't make up for a lack of logic.
Q: How Dangerous are Slingshots?
A: You have some sources that say a slingshot is as powerful as a .44 magnum, then others who can barely dent an aluminum soup can. Slingshots give you immense power, but they are slightly reliant on exactly how much strength you have, and how much you can pull back.
The main aspects that make a slingshot super dangerous are the rubber bands. The smaller, tighter, and more flexible the bands are, the more power you're going to have. This also relies on the material and durability of the actual slingshot stock. If the bands provide more pressure than the stock can handle, it's not going to be pretty.
Slingshots are extremely dangerous, which is where there are so many stipulations on their sale, and jurisdictions that greatly limit just what you can do with them. With the right ammunition, band and stock materials, and proper aim, you could penetrate metal glass, and dismantle motorcycle helmets with a single use. There's good reason as to why they're outlawed in certain areas.
When it comes to hunting, they're a force to be reckoned with. One single slingshot hit could instantly kill a rabbit or small bird, and will greatly injure larger game. People hear "slingshot" and immediately assume they're children's toys. It's not the 1950's anymore: the full power of slingshot shave been expanded, and can be very dangerous.
Q: What Does FPS Mean?
A: Feet per second. This greatly plays into the weight of your ammunition, the elasticity of your rubber band, and how much pressure you're able to create on the retraction. Seasoned pros are very particular about their ammunition weight, measuring as intricately as how many grains each ammunition round weighs. Your FPS ability also depends on your personal strength.
Slingshots are intended for safe recreational use. Gearhungry does not condone slingshots as a weapon, and you should confer with your local laws before hunting game or using a slingshot whatsoever.