Best Slingshots For Survival in 2021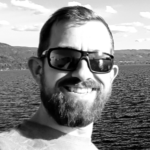 Your guide to this article today is by outdoor expert Andy Lewis
Published
January 25, 2018
Support us! GearHungry may earn a small commission from affiliate links in this article.
Learn more
Slingshots aren't just children's toys. In fact, their torrid history led to the innovation of short-range projectile weaponry. It was less conspicuous than a bow, and packed enough power to disorient or harm your enemies. A slingshot can be a powerful tool when you're out and about in the center of the wilderness. Defending yourself doesn't mean you have to go hand-to-paw with a wolf or bear; stand from a distance, and revitalize the lost art of using a slingshot for survival. While it's not going to kill one of these beasts, it could stave them off at very best while you regroup. Find the best slingshots for survival to buy for your needs, and keep yourself safe while out on the trail.
The Best Slingshot For Survival
Daisy Outdoor Products B52 Slingshot

Made in the USA by Daisy products, our best choice product today is their B52 slingshot. With an extra-wide fork and a solid black steel frame, you can fire ammo at speed and with accuracy towards your target. It features durable, survival grade yellow rubber tubing alongside a rugged release pouch, which is how come it packs such powerful punch. Designed featuring flexible wrist support, you can also enjoy steady, stable, and responsive execution of your shots. This means you can be far more accurate and precise. It's incredibly budget-friendly as well as pocket-friendly too. When not in use, the flexible wrist support folds away for compact storage. It also features a sure-grip handle for confident handling and overall is strong and sturdy in construction. It can be used with your choice of 1/4″, 3/8″ or 1/2″ steel or glass shots. It's classified as being appropriate for use by adults and anyone over the age of 16 as long as they are under adult supervision. Slingshot ammo is available to purchase separately.
Key Features:
Molded sure-grip handle
Flexible wrist support
Solid steel frame with an extra-wide fork
Durable release pouch
Use with 1/4″, 3/8″ or 1/2″ steel or glass ammo
Specification:
Brand

Daisy

Model

988152-442

Weight

0.8 ounces
Rochan Professional Outdoor Slingshot

If you're searching for a high-quality slingshot that can deliver powerful and accurate results, then how about taking a look at this professional outdoor catapult from Rochan? It's made from high-quality stainless steel with aluminum alloy and features a durable and comfortable to hold wooden handle. This device is all about delivering precise results. It's a highly professional hunting style slingshot with infrared sight and an integrated laser flashlight to help you more accurately and quickly find your target. Featuring a spring-loaded design, it supports rubber bands even in high tension. The magnetic design makes hunting easier and quicker than ever before. The portable steel ball holder reduces shooting time while the wrist support frame is comfortable and convenient to use. Supplied with 200 ammo balls and 100 mud balls, this wrist rocket slingshot has multiple uses. It's perfect for hunting and outdoor competition and can even be used at night thanks to a flashlight bracket. It's suitable for use by adults or by young adults under close supervision.
Key Features:
Professional hunting slingshot with an ergonomic handle
Wrist support frame for extra stability
Full metal aluminum bow with steel support
200 ammo balls and 100 mud balls included
Supplied with a sports shoulder bag
Specification:
Brand

Rochan

Weight

4 pounds
Easimgo Professional Slingshot Set

Remember back to your childhood when all you wanted to do was head out with your friends on a backyard adventure with your trusted little slingshot? Now imagine as an adult having access to a professional style slingshot set so that you can recreate those memories but with far more velocity, accuracy, and power than when you were a child. That's all possible with this hunting slingshot from Easing. It's supplied with three high tension rubber bands and comes with both hard clay and also steel ammo. Made from premium materials and featuring quality construction, this unit features an moulded ergonomic grip handle that is both comfortable and easy to use. Get ready to take your shooting and hunting to a whole new levels with this precision slingshot kit. It's been designed to deliver accurate and powerful, high-velocity shots so that you can enhance you can train to shoot and hunt with more prowess and purpose. It's affordable, multi-purpose, well constructed, and a whole lot of fun to use.
Key Features:
Versatile and multi-purpose design
Made from premium quality materials
Features ergonomic grip handle for comfort
Fires slingshots at high velocity and with accuracy
Supplied with 50 hard clay balls and 50 pieces of steel ammo
Specification:
Brand

Easimgo

Weight

1.8 pounds
Marksman Classic II Slingshot

The final slingshot we're recommending today comes from Marksman and is a hugely popular and inexpensive option. It's designed in the traditional slingshot style, which is tremendously nostalgic to look at. The simple and practical design will bring back memories of being a child. Enjoying adventures in the forest. Aiming and firing at practise targets for a bit of old fashioned outdoors fun. This particular model from Marksman, the Classic II Slingshot features a quality, durable, tempered steel yoke alongside a tubular thrust band. It's compact and portable and easy to throw in a backpack. It delivers fast and accurate results and is stable and responsive. Featuring ergonomic finger grooves for both comfort and stability, you can be confident of a sure-grip when handling. Use with a variety of slingshot ammo depending upon your personal preference. This isn't a toy and, as such, is recommended for use by adults or older children under close supervision. 
Key Features:
Molded sure-grip handle
Tempered steel yoke
Grip finger groove for extra comfort
Designed in traditional slingshot style
High-quality tubular thrust bands
Specification:
Brand

Marksman

Model

3027

Weight

3.52 ounces
The Scout Hunting Slingshot For Survival




You want American made products that you can feel good about. SimpleShot Shooting Sports brings you 100% American made—not just American assembled, and it doesn't cost an arm and a leg. No matter what type of shooter you are or what style you're looking for, there's an appeal for everyone. Powerful polycarbonate gives you a sturdy build, which can shoot any elastic available on the market today. You get a full owner's manual with this model, which gives you tips and tricks, as well as how to hold your slingshot for the perfect projectile range.
The Scout Hunting Slingshot arrows are more your thing, adapters are available to adjust the slingshot to your specific needs. Instead of lugging around an enormous composite bow with far too many checks and balances to maintain, you can pack light, and pack smart. A great addition to our best slingshots for survival guide.
Beeman Marksman Laserhawk



Beeman Marksman Laserhawk may not be the prettiest on our list, but it is the least expensive. Sacrificing a tiny bit of power for paying under ten bucks is beyond worth it. If you're just getting into slingshots, here's the perfect introductory model for you. It rests easy on your wrist, comes with an easily replaceable band, and shoots ¼" and 3/8" steel pellets.
The tempered steel arm support will keep your aim straight and minimal kickback when the pellet goes flying. The grip has inlays for your finger, so you can get a feel for how the slingshot is going to fire, and how the pellets are going to travel. If you plan on moving up to larger models to hunt small game or just to have fun with out in the wilderness, this is the perfect test slingshot to bang up and wear down.
Classic Hunt Folding Wrist Rocket




This Classic Hunt Folding Wrist Rocket almost looks like something Nerf would make, but it's far away from foam dart-projecting fun: there's some serious power behind this. Due to the stainless steel components and ergonomically-designed wrist support system, you're able to put major stress on your slingshot without it damaging anything. High velocity rounds are yours to command, clearing out the path before you with pinpoint accuracy.
The good folks at Classic Hunt start you off with one-hundred ammo balls, all included in the sticker price (which is a steal). As if that wasn't enough, you also get the necessary tools to make full use of your included mounting clip, and two additional rubber bands for the eventual day where you need it. This is more of an intermediate slingshot user's kit than anything else, and it's wicked fun to use.
Adjustable Laser Sight Slingshot




There's a lot going on here: Adjustable Laser Sight Slingshot is a little more than you need, which is why we've pegged it lower on the list, but if you find a way to utilize every single aspect, kudos to you. First and foremost, it's crafted of high-grade aluminum alloy, and camouflaged porcelain with a durable coating. Basically, it's not going to wither anytime soon. You'll need your own batteries to load-up the laser sight.
You get a mounting rack, toolkit, and three additional rubber bands for high volume use. There's a touch of ammunition with this, though it's unclear just how much. Durable as can be, powerful beyond belief, and exactly what you need for last-ditch effort survival out in the wilderness. There's relatively no pressure on your wrist, thanks to the high elasticity of the bands, and excellent velocity from just a simple retraction.
Marksman 3030 Traditional Slingshot



Last but not the least product onh our best slingshots for survival list- Marksman 3030 Traditional Slingshot. Traditional as they come, sporting a simple silicone sling. There's not much more to it than the basic use, which reflects absolutely beautifully in the price (seriously, you could afford this right now). With the low price comes a few issues, so you'll be looking to grab a replacement band when you make this purchase, just to curb any potential problems in the future.
That being said, the band they give you is very durable, and though you don't get any ammunition, this takes smaller pellets, so you'll be able to get a large container (like these ones) for a low cost, and days of fun. If you're just looking to get a low-budget slingshot, this is your pick.

The ideal slingshot has enough power to suit your needs. You'll find that a powerful slingshot like this COOY Slingshot may be the difference between survival and starvation out in the wild or during camping. The COOY Slingshot is a high-velocity catapult that's made with six strong and thick rubber bands that turn your ammo into powerful weapons.  Although the design is quite simple, it is reliable and sturdy with a metal body that makes the ejection base very stable.
This slingshot is designed with a wrist support frame that aids in hunting or shooting game and allows you to keep up a steady volume of fire. The handle also helps to increase the ejection intensity.
The slingshot's grip comes with an additional ergonomic design, which makes it easy and comfortable to shoot. Another impressive feature of the slingshot is the removable flashlight that allows you to spot and accurately hit targets in the dark.
You can use this COOY slingshot for eye and attention training, competitions, and hunting. It also comes with a spare rubber band, hard clay balls, steel ammo, and more professional equipment. Overall, it's an exceptional slingshot with sturdy construction, retailing at a bargain.

If you are looking for a budget slingshot with some kickass shooting capabilities, this model is a worthy contender. The slingshot is incredibly powerful and accurate and can be used for long distances. The YZXLI Slingshot is made of a durable, rugged material with die-casting 304 stainless steel frame, anti-skid rope, and high-tension rubber bands. The rubber bands are thick and capable of turning the ammo into lethal projectiles, even at 35 to 40 yards.
The slingshot is 5 inches tall and 3.3 inches wide. It's so powerful; even the manufacturers advise that you only use it outdoors. Note that the edges of the steel around the sights of the slingshot are very sharp. However, all you need to do is file them down to smoothen the edges and avoid injury.
The YZXLI has a lightweight frame that makes it easy to use, and its durable material means you can use it in any weather condition. It's versatile so that you can use it for anything. The slingshot also comes with an extra rubber band and nice plastic storage with foam to protect it.
Last but not least, there's an attachment for a flashlight in case you need to use it at night. This is a powerful tool and worth every penny.




This is a classic, strong slingshot that works for everyone, regardless of their skill level. The YuXing Slingshot has an ergonomic handle, and a non-slip grip that makes it comfortable enough for you to use several in a day. Despite its accommodating price, this slingshot has ridiculous accuracy and can shoot ammo from as far as 50 feet. You can use different types of ammo with it, including foam, metal, and wood slingshot ammo.
The YuXing comes with both fit flat bands and tubular bands. They're all quite strong, and their thickness makes them durable. You can use this slingshot for a variety of things, but it is especially great for attention training. The YuXing is a small and compact slingshot, which makes it easy to fit it into a pack and to carry it out around for outdoor shooting. One downside, however, is that the thread in the clips tends to strip easily. So, you have to be on the lookout for that. Good maintenance also helps to keep the thread in place for a long time. Overall, YuXing is a very affordable slingshot and durable too. It is great for practice, and it works wonderfully.

The RCZZSUWE Slingshot is a professional tool that's simple, straightforward, and incredibly effective. The product also happens to be one of the most ubiquitous slingshots available today. If you do know how to work a slingshot, this is a solid choice for you. It's ideal for hunting and harvesting small game, and thanks to its stainless steel build, you can rest assured of durability.
Despite the stainless steel body, this slingshot is lightweight and compact. The flat rubber bands are easy to change, and they are 1mm thick, thus providing additional strength. The slingshot's wooden handle comes with a design that makes your shooting experience comfortable. This is a versatile slingshot that works in different environments. You can use it for attention training, competitions, hunting, and even entertainment. It also has a nice design that makes it ideal for collections and gifts. We can't get enough of this sturdy slingshot, although it is on the smaller side and may not be suitable for buyers with bigger hands. Otherwise, it is worth the purchase.




The Lodonc Slingshot has an intuitive design along with an impressive accuracy that makes it one of the best on the market today. This well-balanced slingshot makes holding and firing a breeze, thus improving your shooting experience significantly. The slingshot comes with a non-slip wooden handle, and it's carved in a way that makes it easy to grip. It fits comfortably in the hands, and it makes your shots more accurate. You can assemble the slingshot in a very short time, and the package also includes all the materials you need for easy installation.
The Lodonc is sturdy and practical with a high-quality stainless steel structure that makes it durable and strong. If you're also looking for a compact and lightweight slingshot, then the Lodonc has got you covered. The slingshot comes with a nice and practical storage box—meaning you could either store it in the box or in your pocket.
The Lodonc was designed for people with grasping habits. The slingshot has four high-precision stainless steel mechanical sights with a free combination that is adjustable to the left or right. Its triple aiming points can also help newbies correct gestures.
It includes a color fiber that brings your aiming point into focus. You can also adjust the sliding sights to adapt to different distances and to hit your target accurately.
Slingshots For Survival Buying guide And FAQ
Features To Look For in a Slingshot
Size - Total width and height are what you should be looking for. The size will more directly relate to local laws, and also how you carry it to and from the hunting ground or campsite.

Material - You have to hold a lot of pressure back to charge up a good shot with your slingshot. That means your stock construction needs to be solid, and made out of high-quality materials. Simple wood isn't going to do it.
Durability - Slingshots undergo a lot of stress in a short amount of time. Their durability is tested every single time you pull the bands back. The best way to determine durability is to figure out how long these products are going to last before something breaks, or you encounter maintenance issues beyond replacing the bands.
Handle Design - Ergonomic grips help you maintain perfect positioning, even when your forearm is withstanding stress from the pull-back of the band. The handle design is arguably one of the most important factors, as it can cut down on the risk of injury.
Ammo Storage - Some of these will come with magnetic finger loops, allowing you to magnetize a few lightweight steel balls to them. For the most part, this is a luxury, as you'll have a bag in your pocket or in a waist bag to draw from.
Arm/Wrist Guard - These are crucial for stability and power, but also come into contact with the law and certain issues surrounding it. If you're after a powerful slingshot, you need a wrist guard.
Slingshots For Survival FAQs
Q: How to Hold a Slingshot
A: There's two shooting styles, but there's only one way to hold your slingshot. Either way, you're using two hands to release your rounds at your target. Using your non-dominant hand, firmly grasp the stock. You should have some sort of a grip or alternate material to improve your palm traction. Understand that when you retract the band, it's going to challenge your grip. Be ready for that.
Grab the appropriate retraction release spot on the back of the center band, and pull. For some of us, the thumb and index finger work best, but we know a few gents who pinch this between the knuckles of their index and middle finger. Find what works for you, so long as you're able to retain a good amount of control.
To practice holding your slingshot, pull back as if you were going to shoot, and slowly loosen your pull-back until it returns to normal. This is going to give you a feel for how your bands will react, and what exactly to expect when you're trying to reach for another round in a heated situation.
Q: What is The Difference Between Butterfly Style and Flip Style
A: This term gets thrown around on forums and magazines, so you've likely seen them before, even if you're just getting started with your very first slingshot today. Most slingshot users stick to one specific style of shooting (once they figure out which slingshot/brand is right for them, or what they're most comfortable with).
Butterfly shooting is the most common, and probably what comes to mind first. If you've looked up some YouTube videos of guys shooting objects, they're probably doing this. You hold the stock in one hand, and pull back the band beside your head, attempting to drag it behind where your shoulder rests. There's a long release, giving insane momentum to your sho
When it comes to flip style shooting, you're using the nature of your bands to your advantage. This has a quicker draw and faster release compared to butterfly shooting, but often comes with a great lack in power. When you release this style of shooting, you'll actually see the band flip over itself, and feel your wrist cock forward a little. This is what gives that added oomph at the end.
Q: Are Slingshots Legal?
A: It's a very tricky question. Since it would be impossible to post every individual US county law and constantly update it, we're going to list the basic common sense rules that apply to a majority of the municipalities in the United States. Keep in mind, you'll still have to dig deep, but this is what you need to know about legality before committing to a purchase.
If your slingshot has a wrist support, you're going to run into issues with local law enforcement. Nobody is going to fault you if you bring this out into the wilderness and protect yourselves against animals, but possessing one with wrist supports can get you in a spot of trouble. It gives you massive stability, and while that's what we're going for here, many lawmakers and law enforcement agents see it as an immediate threat. It allows you to pull back more, and have more velocity when you launch.
On top of that, you have to figure out where you're going to use it. Pegging birds in the backyard is illegal just about everywhere, but if you're using it for hunting small game and you're in a specific hunting area, that's a different story.
When it comes down to ammunition, you're probably aware of the fact that every slingshot is equipped to handle steel balls in either ¼ or ⅜ size. We're not condoning it, but if you're just launching some pebbles or small rocks around, police aren't as likely to be upset with what you're doing. Provided, that's still in a semi-secluded area where you're not endangering members of the public.
While just about every slingshot with a Y axis is what you're going to find, there are some municipalities that have specifically banned these. The details of why are extremely tough to dig through, but unconventionally-shaped slingshots might slip through the cracks of the law. Slingshots aren't exactly newsworthy pieces of equipment that the public is looking to ban, so it's all pretty relaxed, so long as you look up the appropriate laws.
Certain areas of the UK and Canada may even prosecute up to two criminal offenses, all depending on where you are. When it comes to slingshots, you just have to be very sensible and careful. Nobody really cares if you bring one on a camping trip, but if you're buying these to use solely for survival, just ensure they're stored appropriately.
Last but not least, before you even add anything to your Amazon cart, you'll want to look up your laws. Certain US states, such as Massachusetts and Rhode Island (among others), ban purchasing or selling slingshots. Local laws are your best resource here.
Q: What is the Best Ammo to Use for Your Slingshot?
A: Most slingshots are going to use ¼" or ⅜" steel spheres as ammunition. There are more than those standard types, however. Let's dig into each, and what their strengths are.
Steel - These are usually crafted of some sort of alloy to give them weight, but contain enough steel to be legally called just steel ammunition. It's why you're able to grab a good lot of them for under twenty bucks or so. Steel is the best ammo, but it's also seen as the most dangerous, meaning you'll gather attention.
Glass Marbles - Not exactly those smooth rocks in the bottom of your fish tank, but actual ammunition-specific glass marbles. Do they shatter? Not really. If you're trying to hunt small game or just trying to have a good time, these are very durable and inexpensive. Due to manufacturing issues with white glass (most commonly used in these marbles), they're a little harder to find. They're durable, but have a lot more bounce to them, so pinging off a tree could send it back your way.
Copper - Copper is a touch more expensive, usually used by professionals or self-acclaimed master huntsmen. These rounds weigh more than steel, but they're also far more malleable. You basically have to have a good mastery of your slingshot to really get your use out of these. Don't purchase these until you've had some practice with steel rounds.
Tungsten Carbide - You don't see these for sale very much anymore, but they are still out there, so it's worth mentioning. These are far more expensive than other rounds. You'll see this metal most often used in men's rings and jewelry construction. They're not a viable pick unless you're very specific about your ammo.
Unconventional Rounds: Hex Nuts, Pebbles, and ABS Plastic - These aren't sold as ammunition, but there are a lot of folks out there who say to save cash and use these, as you can usually find them around. Hex nuts shred targets, making a messy kill if you're hunting birds or small game. ABS plastic is only used for practice; low weight means low velocity, and these aren't really good for hunting. Slingshot users have also been known to just go collect small pebbles, or hack up some spare wood or firewood in the garage, and make ammo out of them. As a word of the wise, avoid this entire lineup of ammo types.

Q: How Dangerous are Slingshots?
A: You have some sources that say a slingshot is as powerful as a .44 magnum, then others who can barely dent an aluminum soup can. Slingshots give you immense power, but they are slightly reliant on exactly how much strength you have, and how much you can pull back.
The main aspects that make a slingshot super dangerous are the rubber bands. The smaller, tighter, and more flexible the bands are, the more power you're going to have. This also relies on the material and durability of the actual slingshot stock. If the bands provide more pressure than the stock can handle, it's not going to be pretty.
Slingshots are extremely dangerous, which is where there are so many stipulations on their sale, and jurisdictions that greatly limit just what you can do with them. With the right ammunition, band and stock materials, and proper aim, you could penetrate metal glass, and dismantle motorcycle helmets with a single use. There's good reason as to why they're outlawed in certain areas.
When it comes to hunting, they're a force to be reckoned with. One single slingshot hit could instantly kill a rabbit or small bird, and will greatly injure larger game. People hear "slingshot" and immediately assume they're children's toys. It's not the 1950's anymore: the full power of slingshot shave been expanded, and can be very dangerous.
Slingshots are intended for safe recreational use. Gearhungry does not condone slingshots as a weapon, and you should confer with your local laws before hunting game or using a slingshot whatsoever.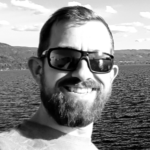 Andy is a experienced Bushcraft instructor that has spent time in some of the most remote and hostile environments in the world. When not outdoors, Andy contributes his expert knowledge to our survival and outdoor department. With an NCFE Level 4 Survival Instructors Award firmly in hand, he has certainly earned the position of a trained survivalist, wilderness and first aid expert.
The best!
Gear, gadgets & stuff for men
Straight to your inbox