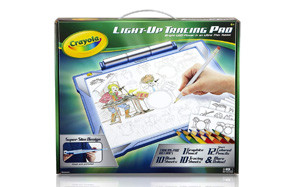 Crayola Light Up Tracing Pad Blue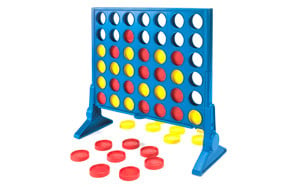 Hasbro Connect 4 Game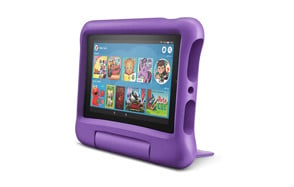 Amazon Fire 7 Kids Edition Tablet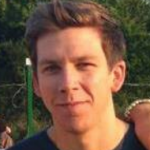 Playing with the right toys can benefit children by developing their appropriate talents. Naturally, children love to be adventurous, continually exploring their surroundings. At the age of six, they've already been introduced to the basics of education such as counting, writing, and even sports. Having toys that offer them with a chance to have fun while educating them must be of high priority to parents. This is why we've come up with a list of the most ideal and best toys and gifts for 6-year old boys.
The Best Toys & Gifts for 6 Year Old Boys
6-Year-Old Boys Toy Buying Guide & FAQs
Toys are very important for the development of a child. In child play, all the senses are addressed as they often work with imagination, observation,  intelligence, and creativity. Playing further develops skills and influences social behavior and is a way of concentrating and influencing whether we can have friends later on. Playing satisfies the need for experience, movement, and design.
Factors to Consider When Buying the Best Toys for 6-Year-Old Boys
In picking a gift for a 6-year-old, there are many factors one must consider to ensure that the child receives all other benefits, apart from that of having a fun experience
Budget: The first factor is your relationship with the child. Your budget and the choice of the toy can be affected, depending on how well you know the child. You're expected to have a fair idea of what the child likes as a grandparent or close relative, and thus, you can get away with a considerable budget and bigger toys.
Taste: An important thing to also pay attention to is the taste of the child. Many children have specific toys or play items they really love, even though children have diverse tastes on a daily basis. The best way to figure out the preference of the child is to consult with their parents or to ask the child directly to find out about the common themes he's talking about.
Durability: A toy is said to be durable if it's made with stronger materials such as wood and steel, whereas those made of plastic may not always last that long. To ensure their safety, all toys made for children must be made from non-toxic materials. The design of metal toys must be such that the rate of real accidents is reduced.
Most playsets and educational toys come with instructions that help children practice before their imagination gets the best of them. Toys offer hours of endless fun to both adults and children during and after their use, providing tactile and hands-on fun for all genders and ages.

6-Year-Old Boys Toy FAQs
Q: What Type of Toys Do 6-Year-Old Boys Like?
A: As our children mature from the toddler and preschool stages, they discover new things, in school, at home or via various forms of media. This shapes up their preferred toys and learning tools. Animations are a massive hit amongst boys and children in general, but most boys are usually fans of cars, construction, and big-eyed dinosaurs.
Other Related Guides
Best Toys For 1 Year Old Boys
Best Toys For 2 Year Old Boys
Best Toys For 3 Year Old Boys
Best Toys For 4 Year Old Boys
Best Toys For 5 Year Old Boys
Best Toys For 7 Year Old Boys
Best Toys For 8 Year Old Boys
Best Toys For 9 Year Old Boys