Best Drones in 2022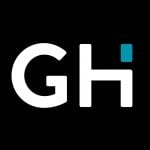 This product guide was written by GearHungry Staff
Last Updated
January 25, 2018
GearHungry Staff
GearHungry Staff posts are a compilation of work by various members of our editorial team. We update old articles regularly to provide you the most current information. You can learn more about our staff
here
.
GearHungry may earn a small commission from affiliate links in this article.
Learn more
Whether Amazon's dropping two-hour delivery packages on your doorstep, or the neighborhood kid flew one over the street, everyone knows what drones are, and what they're capable of. Independent photographers, movie studios, and even drone flights schools are getting the most out of this amazing tech, and we're seeing innovative uses for them every single day. However, they're also loads of fun to use. Test the limits of technology or capture high-definition 4K videos — the choice is yours, but it starts with a premier drone. Luckily for you, we've taken care of categorizing the top sixteen best drones you should be looking at.
Note: as of December 21st, 2015, you must register to man your drones in the United States (applying to all drones that weight half-a-pound or more). You will be given a unique ID number, which will apply to every single drone you purchase. Each registration is valid for three years before requiring a renewal. Be sure to check your local laws regarding piloting drones in your area.
The Best Drone
After close examination, it is more than obvious that the DJI Mavic Mini Drone is a viable choice. Here's something that any prospective drone owner will be pleased to know, the DJI Mavic mini does not require government registration in both the United States and Canada. So, that's a whole lot of convenience offered up already. Now, for the more technical perks of owning one of these babies. This device can stay up for a full 30 minutes on a single charge. To ensure that the Mavic Mini is protected while in the air, the device itself is equipped with a 360° propeller guard. Not only does this protect the propellers while in motion, but it also guarantees total flight safety. To ensure that this device can function properly both inside and outside, it has a downward vision sensing system as well as GPS.
Furthermore, it comes with an accompanying two-way charging hub that can accommodate and power three batteries all at once. Even better is the fact that it's a great storage device for batteries while on the go and even extends its charging capabilities to mobile devices. The battery isn't the only handy attachment here, there's also the remote controller which is the heart of this device. It has the ability to capture high-definition video feed at a distance that's up to 4 kilometers. Additionally, the control sticks themselves are detachable and can further be stored within the controller. This entire device is a hoot when it comes to portability.
Key Features:
Weighs less than 250 grams
30 minute flight time on a single charge
Takes 12MP aerial photos and 2.7K Quad HD videos
Works on iOS v10.0 or later. Android v6.0 or later
Specification:
Brand

DJI

Model

CP.MA.00000120.01

Weight

0.16 ounces
When it comes to all sorts of tech and devices available these days, there are often no training wheels involved. This does not mean that 'training wheels' and 'easing in' has become obsolete though, so it is refreshing when user-friendly products like this come onto the scene. The F11 Pro drone is a great choice for beginners since it is fitted with functions like; one key takeoff/landing, headless mode, auto-return, FPV, tap fly among an array of others. This baby is so easy to operate that even kids and teens can join in the fun without causing any damage at all. The next best thing about this drone is its size, not only is it as compact as they come, but it is also foldable. So, there is no question as to how easy it is to either carry around or stow away. You can simply pop it in their pockets while they go about their business and take it out when the need arises.
Now, all this would be rendered obsolete if the picture and video quality were subpar. Thankfully, that is not the case here as it offers up 4K Ultra HD picture quality alongside 2.7k video. So, get ready to immerse yourself in the display quality with the unmatchable clarity, rich colors and realistic contrast. Additionally, the camera itself is equipped with a 120°FOV lens which is put in place to provide an extensive view of every recorded moment. Speaking of recorded moments, how much battery life is this drone equipped with to that effect. You will be pleased to know that it can stay up in the air for a total of 30 minutes after a single charge. When the second battery included in the pack is factored in, that adds up to a total of 60 minutes of flight time.
Key Features:
Produces 4K Ultra HD pictures and 2.7k videos
60 minute flight time on a single charge
Beginner-friendly
Has a strong GPS signal
Specification:
Brand

Ruko

Weight

1.15 pounds
Holy Stone HS720 Foldable GPS Drone
The Holy Stone HS720 Foldable GPS Drone offers up one of the closest things there is to a firsthand viewing experience. Let's start with the fact that this is a well-built and well-designed piece of equipment. Fitted with a sturdy exterior that also happens to be foldable for easy storage. It also offers in-built metallurgical gear shafts that go a long way to enable seamless movements of the device itself. The cherry on the top here in terms of convenience is the added carrying bag which makes it a lot easier to carry the drone from one point to another. Even more convenient is the 26 minute fly time that this device is capable of and it's on a single charge too. This is all thanks to the military-grade intelligent battery which is that powers this entire device.
Furthermore, there is a dual balance charger thrown into the mix here. After the battery, the next force to reckon with is the brushless motor which works hand-in-hand with the aviation propellers to push the aerodynamics here to the limit. The fact that it offers up a more quiet experience (as opposed to a device with a brushed motor) makes for a superior experience altogether. Then, of course, there are those special features that make for a more personalized and immersive experience. One such is the GPS to return home feature which, as is implied, ensures that the drone will make its way home any time the battery is low or the signal is lost. Then there's the custom flight feature that allows users to chart the drones course so they can sit back and fully enjoy the view handsfree.
Key Features:
Has a shock absorption holder
Makes use of GPS assisted intelligent flight
Allows 26 minute flight time on a single charge
90 degrees adjustable lens
Specification:
Brand

Holy Stone

Weight

1.01 pounds
DJI Mavic 2 Pro Drone Quadcopter
We live in a dynamic world full of dynamic people, so compactibility is a big deal when it comes to devices of all sorts. Drones are not left out on this front, luckily, this particular device is as lightweight and compact as they come. This goes a long way to ensure that it stays up in the air for as long as it possibly can. Equally, it makes it quite easy to carry when the need arises. And thanks to features like a 20MP 1 inch CMOS Sensor, the DJI Mavic Pro Drone Quadcopter is further equipped to offer clear images and vivid colors which make for a more satisfying recreation of moments and memories. Even better is the fact that users can equally immerse themselves in the viewing experience on a real-time basis. So, while the flying and recording are going on, you do not need to be in a clueless state, be carried along every step of the way. It will feel as if you are up there taking it all in, but the truth is the drone is far out of your reach at that point.
One of the things that ensures that it comes down to you in one piece is its omnidirectional obstacle sensing capabilities. It means exactly what it sounds like, while it is up in the air and out of reach, this device can actually identify and avoid any obstacles on all sides. This works whether or not the drone is tracking a target. Finally, there's that longlasting battery life that was mentioned earlier on. Best believe that this device delivers on that front with a total of 31-minute flight time on a single charge, which is actually the longest so far for consumer drones.
Key Features:
31 minute flight time on a single charge
Low-noise capability
Equipped with a 3-axis gimbal
Allows real-time view during flight
Specification:
Brand

DJI

Model

CP.MA.00000019.01

Weight

2 pounds
DJI Phantom 3 Standard Drone
2.7K HD video camera? Check! One of the biggest names in consumer drones has been DJI; their multiple lines of consumer-based drones have captivated the market, and pushed the boundaries in almost every single categorization for drone technology. This is one of the top rated drones for camera usage: real estate agents, photographers, videographers, roofing inspectors—just to name a few professions—have received invaluable use out of their DJI Phantom. 2.7K video is more than plenty to get a clear, fantastic picture across to clients.
DJI is quickly taking the forefront of the professional drone market. With their no-nonsense approach to high-functioning integrated features, and their attention to futuristic design, DJI is going to lay the groundwork for upcoming drone capabilities. The auto-land feature is the most effective in its class, accurate within ten feet of initial takeoff site.
While the automatic features are nice, don't expect them to do all of the work for you. You'll still need an adept level of drone flight experience before you take this powerful machine on. The Follow Me option is recommended to only be used by experts who have a good amount of experience with drone flight already. When you want the best, you need to go with the best: DJI's Phantom is going to give that to you.
This model comes with an extra set of propellers upon purchase, and an 8GB SD card for storing bits of video and loads of images. You'll be able to utilize one of the most advanced drones on the market today, and hook up your smartphone right to the controller stand in order to see live images of your drone in flight.
Holy Stone cornered in on the mini drone market, and did it with flair. With their wide-range of inexpensive, intricate copters, you'll be able to fly on a budget. Their HS200 FPV model is perhaps one of the best yet. With a built-in dock to the controller, you'll be able to snap your smartphone right in and view live video of your Holy Stone in flight. You even get the great feature of releasing the throttle, and knowing that your copter is going to stay hovering at the same height.
With cheap drones, you expect there to be a few mechanical issues from time to time. We always have that "You get what you pay for" term in the back of our minds. While Holy Stone's quality is spectacular, they aren't using the most high-grade physical components on the market, otherwise, they'd be charging what DJI does. To offset the greater possibility of running into issues, their customer service team is the standard of how all customer service, for any industry, should be run. You'll get answers, speak to a live person, and whatever you need will be fixed.
This is great for adept flyers, as well as introductory drone users. You'll get to feel what it's like to control a high-level drone, with the perfect middle-ground drone on the market. Just get your feet wet before you try those double barrel rolls, will you?
While you only get between 7 to 9 minutes of actual flying time, your charge is also reducded from other Holy Stone models to just 60 minutes. You can adjust your drone between four different speeds, and use the lightning system: an LED navigation feature for night flight. It's the perfect balance between fun, function, and the perfect practicing tool for higher level drones. Due to the low weight, it is not required to register this drone with the FAA.
One of the coolest features of any drone is the ability to flip into first person view with ease. Use the included controller to get your bearings and experience the skies through the eyes of your drone. Enjoy great quality flight recording, and one of the most lightweight drones on the market. You will need to register with the FAA with this model.
There are four LED indicators with a 480p camera; not HD quality, but for the price, you're getting some great aerial shots that will definitely train you for future, higher-quality drone purchases. Master the skies with Hubsan's take on the quadcopter. Rubber feet on the bottom of your drone make it easier to stick landings, as well. Perfect for first-timers.
While it's not the most premier camera, this is a perfect drone with camera option to get used to taking aerial videos. Record your flight path and store it on the SD card, all with clarity thanks to the six-axis gyro stabilization. With great distance and durability, it's the perfect drone for an intro flyer.
This is an ultracool drone that's not going to drain your bank. It comes with some enhanced features, such as the FPV camera with Wi-Fi capabilities. Stream some live video from your drone straight to your phone. You can even setup a customized, predisposed pathway that your drone will fly on its own. Just watch your screen as it takes you through the air.
It's not just all about the FPV camera, though. You get an extra battery and a power bank to ensure you won't have to take ninety minute breaks in between each and every flight. These things are a load of fun—don't stop when it starts getting good. You get HD video recording, up to 720p, and auto-assistance when trying to takeoff and land. It's an all-in-one drone for the beginner, who's just trying to get started in this crazy, drone-filled world we live in.
Force1 U45W Blue Jay will need to be registered with the FAA due to its weight, but don't let that get you down. This is one of the most stylish drones on our list, and it comes with extra propellers, a great user manual, all the tools you need to get started, a USB battery charger, and a 4GB SD card.
Syma X5A-1 Explorers Quadcopter
While it's hailed more as a toy than a professional quadcopter, it's how you intend to use it, right? With seven minutes of flight time and just over an hour-and-a-half to charge, it's good enough to get some fun in, and test out just what drones can really do, without spending a fortune. For under 50, you get a non-camera drone that shows you just what you need to be an expert pilot.
With the best drone on the market to practice with, you'll be a professional in no time. This is the perfect first step into drone piloting full-time. Purchasing an inexpensive, introductory model like this is exactly what's going to make you a drone fanatic, and have you coming back to this article to see what you missed at a later point.
You have a headlight flight system that's going to allow you to man this even when it's out of view. While Syma X5A-1 Explorers Quadcopter comes with minimalist features, you're paying a minimalist price point, as well. Utilize every aspect of this drone, and you'll be prepping yourself for the big league before long.
If you are a big fan of lightweight drones, you will want to consider the Snaptain S5C. The drone is pretty great, and it works well for beginners too. You can get this user-friendly drone going at the press of a button. You also get a smartvoice control – which allows you to command the drone however you like. We consider this as its standout feature. The  360-degree flip is also impressive, and it's sure to pique beginners' fancy with that.
The S5C has a video transmission of up to 80 meters that allows you to fly far and upload videos instantly to social media or edit HD videos with your iPhone or iPad. With the S5C drone, you don't have to worry about safety thanks to protective propeller guards that ensure a safe flight and top-notch ABS materials that prevent the drone from a sudden drop or shock.
You can also take superb aerial shots with the S5C, thanks to the altitude hold function that allows the drone to hover steadily in the air at a certain altitude. The trajectory flight function will enable you to map out a flight course for your drone on the touchscreen of your smartphone. Another huge bonus is the extra battery that gives you a longer flying time.
The S5C is packed with functions that make it a great drone that is easy to control. Amazingly, all of these great functions come at a bargain.
Another exceptional choice for drone neophytes is the Altair 818 Hornet Drone. The drone comes with two batteries, with each giving you fifteen minutes of flight time before you need to recharge them. Like the S5C, the Altair has an altitude hold function that keeps it stable and one button to control flight and landing. It also features three controller skill settings that you can adjust to the drone's pilot.
Another standout function of the Altair 818 Hornet is that you can fly this drone either indoors or outdoors, so bad weather can't stop your fun. It's also incredibly easy to operate; the learning curve is only a few hours. The 818 is sturdy and can withstand crashes and hard landings, which makes it perfect for adults and kids looking to learn how to fly a drone.
You can add your smartphone to the drone and record live video and photography, and you can also record in first-person view FPV with an FPV headset.
Altair's customer service is solid too, so if you have any issues with the product, you can expect a quick response from them. Overall, the 818 Hornet is good value for money.
We've seen some awesome drones come out of DBPOWER, and this is no exception. Get ready for fantastic 720p HD videos at 30fps. You'll get some of the best shots possible with this easy to control, premium drone model. You don't have to be an expert to control this drone, either. Use the gravity control option from the app to keep your drone hovering at a nice level.
Take advantage of the excellent quality FPV mode, where you'll get to experience everything right through the eyes of your drone. If you download the app, you can even use your screen rotation feature to pilot your drone like a pro. Utilize the headless mode to maintain excellent control over your craft.
This model includes an SD card for storing video and still images. You do have to wait a bit longer than usual (120 minutes) for a full charge, all for nine minutes of fly time. You do get two batteries included to double your time in the skies. You're good for about sixty feet of distance with the FPV mode.
Snaptain A10 Mini Foldable Drone
The Snaptain A10 Mini Foldable Drone is stacked with features that would make you think it costs 10X what it actually does. Aimed at beginners, this lightweight drone comes with a high-end remote control, an HD camera, and various flight technologies that make it easy to fly. The camera is probably the most impressive feature – it shoots in 720P and streams directly to your smartphone, giving you a real-time flight video. It's not the best quality drone camera on this list, but it's very impressive for the price. 
In terms of flight technology, there are three things we want to talk about. First is the Gravity Sensor Mode, which follows the direction you move your smartphone and provides the user with another fun way to fly. Then you've got Headless mode, which means that the drone remembers the direction it was facing when it took off. This is important because it means you don't have to keep track of which direction the drone is facing. Lastly, we want to mention the Altitude Hold function that stops the drone from falling out of the sky. Great for beginners, this allows the drone to hover without the user having to touch any of the controls. 
The Ryze Tech Tello is probably the best-performing drone for under $100. At this level, you can't expect amazing 4K images and miles of uninterrupted range but you can expect a drone that's fun to play with. We'd recommend this drone for beginners that want something slightly better than your average entry-level drone. Equipped with a high-quality image processor, it can shoot 5MP images and 720P video. It can also live-stream video to your smartphone, which can be attached to the remote controller and used as a flight video. 
The thing that sets the Ryze Tech Tello is how well it handles in the air. It's relatively easy to fly, thanks to the in-built flight technologies, but it also feels nimble and quick in the air. This is thanks to the DJI motor that gives it a max speed of 17.9mph. It's also partly because of the lightweight quick-release propellers and small body. All of this adds up to make one of the best beginner drones on the market. If you're looking for an affordable entry-level drone that's stacked with premium features, the Ryze Tech Tello is our top pick. 
The Holy Stone HS120D is one of the most popular drones on Amazon. With over 2,000 reviews (and most of them positive) it's already official – this drone is well worth the money. Depending on what you're expecting, we'd say that this drone sits somewhere in between a beginner drone and a professional drone. It can't compete with the DJI Mavic Mini for example, but at the same time, it's definitely not an entry-level product. So, what can you expect for just over $150? 
The first thing that impressed us was the 2K UHD 120° FOV adjustable FPV camera. It can capture amazing pictures and videos and send them directly to your smartphone. Plus, you can attach your smartphone to the included controller and use the live footage to control the drone. The second reason this drone is so popular is that it's super easy to fly. With Headless Mode, Altitude Mode, and One-Key takeoff and landing, a complete beginner should have no problems getting used to the controls. Plus, you can even set the drone to automatically follow you, allowing you to focus on the moment. This is perfect for making high-quality drone videos when you're on your own. 
Last up, we've got an affordable beginner drone with a bunch of premium features. The Sanrock U52 is new to Amazon, which is why it doesn't have a tonne of reviews yet. But don't let that put you off because customers are already raving about it. And for good reason too. First off, it's super easy to fly. You can take-off and land by pressing one button, it hovers in the air automatically, and it has Headless mode so you don't have to remember which way it was facing when you took off. 
Another reason for this drone's popularity is the built-in camera. It shoots video in 720p, takes high-quality images, and features real-time transmission so you can get a first-person view on your smartphone. The camera can also be adjusted in mid-air, which allows you to get a better picture of what the drone's seeing. 
Things To Consider When Purchasing The Best Drone For You
There are far too many factors that go into choosing our best drone guide and drone piloting. We're about to dissect every little tidbit of information you could possibly ever need, from personal safety to how to pick the best drone for your personal use.
How To Pick The Best Drone
There's going to be a lot of varying factors that come into play: what do you want your drone for? Is this for photography and videography, or just for fun? Indoors, or out? Here are some of the biggest things to consider when purchasing the right drone for you. These are going to break everything down into classifications, where you can nitpick on small features later.
Camera Quality - Is this for work? Trying to get those perfect shots of a house that's going up for sale? Whatever your industry, you can benefit from a higher-quality camera. If 720p HD is good enough for you, then that's all you need. However, if you want to wow your clientele with 4K HD aerial shots, well, that's always an option, too.
Battery Life - Just want to cruise? Nobody else but you and your drone? Sounds like an ideal Sunday afternoon. If your drone's battery only lasts ten minutes or less, your fun's going to get cut short pretty quickly. Take the time to either purchase a secondary battery, or look for a model with a longer battery life/shorter charge time. If you're going to YouTube it up and spend some quality time shooting excellent videos, the battery life is also going to be a huge factor.
 Maximum Speed - Up for a bit of drone racing, are we? (Yes, they are a thing.) If you're looking for the fastest, most badass drone on the market, you're going to put speed at the top of your priority list. We don't blame you. So long as you know how to control a fast-moving drone, you'll get the most out of a lightweight, lightning-fast model; you'll also end up paying a higher price point, too.
Durability - Whether this is for you or a gift for your offspring, durability matters. Drones are naturally fragile, and are not going to take a lot of hits before becoming severely damaged, and in some cases, unusable. Take note of "Headless Mode" features to prolong the life of the blades, and materials used in the physical construction.
Drone FAQ
Q: Where Is The Best Place To Buy A Drone?
A: The largest online marketplace on the world—Amazon. They don't just sell drones, they use them to deliver packages. Every manufacturer has taken to Amazon for the largest customer base, and the most versatile market on the planet. Buying them from smaller online retailers means that they're garnering fees and higher prices just to keep their head above water.
What To Consider When Flying A Drone
There are a whole mess of things to consider. You're manning a high-speed flying robot, more or less. You've got an immense amount of power in the palms of your hands. Between safety and the law, here are seven things to remember when you're going to fly your RC drone or RC plane around.
The World We Live In - Nobody wants to say it, but we will: seeing a flying craft hovering over buildings is a scary thing. Keep in mind the world we live in, and use your best judgment and common sense when deciding where to fly your drone.
Airports and Helipads - If you're within even a few miles of a nearby airport, you need to let them know that you'll be flying a drone. Ideally, you'd do well to find a space that isn't inhabited or close to suburban/urban areas. The last thing you want is police showing up simply because you're using your new drone.
Influence - If you've been drinking or using anything else that's going to impair your judgment, cognitive function, and dexterity, just do us all a favor: don't pick up the remote. Don't let your friend, Mr. Life-of-the-party, talk you into it, either. You're dealing with devices that can exceed most street speed limits, and that are easily uncontrollable.
Powerlines - Don't be the reason that an entire city block lost power for three hours. You will be hit with a fine if you accidentally knock into a powerline, and it's not going to be pretty.
Don't Go Over 350 Feet - Raising too high is going to make your drone visible to just about everyone in the surrounding area, and it's going to look suspicious. They won't be able to see you—or if they can, they're not going to know that you're controlling it. It's very easy to scare people; keep this in mind.
Battery Life -  It can't be stressed enough—use your fully-charged battery. If you don't have a secondary, then don't fly until your primary is fully-charged. While some controllers let you know with a battery indictor LED light, not every one of them does. You do not want to run out of battery life in mid-flight. It could not only wreck your craft, but prove dangerous for anyone nearby.
Crowds - If you're at the park on Saturday, and you're trying to show off your excellent drone skills, here's a tip: don't. Even if you're in an acceptable place to fly them around, be extremely wary and cautious of crowds.
Flying Tips For Your Drone
There are actually entire schools devoted to teaching you how to fly a drone properly. When you think about it, you're single-handedly controlling a flying device that can exceed speeds of 50 MPH in five seconds. That's a lot of power in your hands. Take these tips into consideration when actually piloting your drone.
Avoid Manual Mode - Unless you end up taking part in those courses we mentioned, or you're a fourth-year student in aerodynamic engineering, it's safe to assume that you're not ready for manual mode. Automatic mode, which comes standard on all drones, is definitely the way to go. When you've spent hundreds of hours piloting your drone, you'll be more in-tune with your machine. If you're comfortable flying one specific brand of drone, stick with it. Each type feels a bit different, as each manufacturer uses different components both in the drone itself, and in the controller.
Ascend to Lord of Hovering - The best trick to master is hovering. Whether it's ten feet off the ground or a hundred feet in the air, maintaining altitude and balance of your craft is essential to quick stops and keeping a level of confidence when controlling your craft. Hovering is a great trick for capturing excellent video, and for maneuvering just about any situation
The Throttle Can Be Your Enemy - Crashes are a part of drone piloting. It's bound to happen. If you've never crashed your best drone, kudos to you and your omnipotent abilities. When your drone crashes, you're going to run the risk of severely damaging the entire thing, right on down from the chassis to the blades. You can minimalize most of the damage by learning to hit the kill switch on the throttle as you're going down. You won't jam up the blades, and it could save some of the internal components from getting destroyed.
Checklist Before Takeoff - Especially if you're planning to utilize video capture features, you're going to need a checklist to get you ready to takeoff. Don't overlook any of the details. Is the charged battery inserted? Is my SD card clicked-in on the camera body? Is my GPS tracking function synchronized? Make sure that every check and balance has been accounted for. Why is this considered a flying tip? Can't fly with a dead battery. You might get fifty feet off the ground, but it's a long way down from there.
Don't Be the James Bond of Drones Just Yet  - You'll be surprised at how long it takes to master simple hovering. Don't go for those double barrel rolls just yet. Get adjusted with an hour or two of flying every day for three to six months. (No, we're really not kidding.) After that point, you'll be adept enough to complete those crazy, insane moves without risking your potentially expensive drone each and every time.

Windy Conditions - Just like with aircrafts and hot air balloons, you need to account for the windspeed when planning to takeoff to the skies with your new drones. Each manufacturer has recommendations for optimal windspeeds when flying your drone. If you can't find information about the maximum windspeed you should be flying in, drone forums across the internet will have further information from real users who have tested their drone models in adverse conditions.
Account For Maximum Speed - At one point in time, the fastest drone for consumer purchase topped 67 MPH (Inspire 2), and they reduced that speed down to 58 MPH to comply with tightening safety regulations and concerns among consumers. That being said, your drone can do incredible things. Keep the maximum speed for your model in mind when flying your drone.
It's not just for safety purposes: if you're in a field or open area where it's perfectly fine to fly your drone at top speeds, you'll see that even nicking the edge of a tree branch can send your drone spiraling out of control, and crashing to the ground. For both personal safety and the vulnerability of your drone, keep in mind just how fast it can go.
Flying At Night
As you can well imagine, flying your drone at night can be hazardous for a number of reasons. While the law is still catching up with flying drones, here are some tips to keep yourself and others safe when flying your drone at night.
Visibility - If you're having difficulty seeing your drone, or seeing through your drone's camera, there's a good chance that nobody else is going to see your drone either. You should never fly blindly just because you feel like you know where it is. If you fly your drone in a public park setting at night, beware of others. Often times, you'll find cyclists and runners exercising at night. If you can't see exactly where your drone is flying, it could be far closer to the ground than you think, and you risk colliding with other park patrons.
Lights - In the spirit of proper visibility, getting a drone with a light feature can make your flying time that much safer. Especially if you're in the market to purchase this as a gift for your child. It can be a great safety precaution, and prevent unnecessary scrutiny from others.
Respecting Other People's Property - Just like you wouldn't want a drone flying over your house at 2:00 AM, you should be vigilant of your flying zones, and limit yourself to specific areas. Whether it's rigged with a camera or not, you're still controlling the drone, and run the risk of infringing on others personal space and private property. Fly with caution and awareness.
Sign Up Now
GET THE VERY BEST OF GEARHUNGRY STRAIGHT TO YOUR INBOX