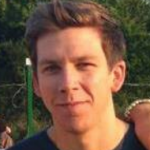 Whether Amazon's dropping two-hour delivery packages on your doorstep, or the neighborhood kid flew one over the street, everyone knows what drones are, and what they're capable of. Independent photographers, movie studios, and even drone flights schools are getting the most out of this amazing tech, and we're seeing innovative uses for them every single day. However, they're also loads of fun to use. Test the limits of technology or capture high-definition 4K videos — the choice is yours, but it starts with a premier drone. Luckily for you, we've taken care of categorizing the top sixteen best drones you should be looking at.
Note: as of December 21st, 2015, you must register to man your drones in the United States (applying to all drones that weight half-a-pound or more). You will be given a unique ID number, which will apply to every single drone you purchase. Each registration is valid for three years before requiring a renewal. Be sure to check your local laws regarding piloting drones in your area.
The Best Drone
Our Best Drone – DJI Phantom 3 Standard Drone
See More Reviews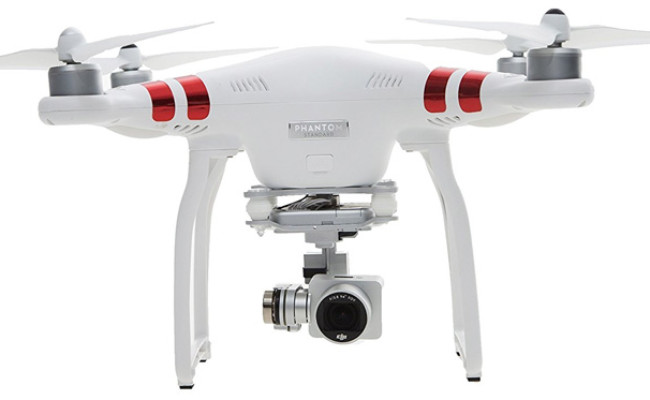 2.7K HD video camera? Check! One of the biggest names in consumer drones has been DJI; their multiple lines of consumer-based drones have captivated the market, and pushed the boundaries in almost every single categorization for drone technology. This is one of the top rated drones for camera usage: real estate agents, photographers, videographers, roofing inspectors—just to name a few professions—have received invaluable use out of their DJI Phantom. 2.7K video is more than plenty to get a clear, fantastic picture across to clients.
DJI is quickly taking the forefront of the professional drone market. With their no-nonsense approach to high-functioning integrated features, and their attention to futuristic design, DJI is going to lay the groundwork for upcoming drone capabilities. The auto-land feature is the most effective in its class, accurate within ten feet of initial takeoff site.
Drone Holy Stone HS170C Predator 2
See More Reviews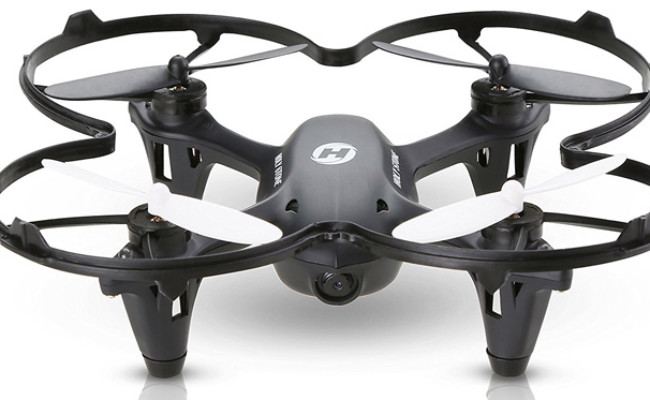 See More Reviews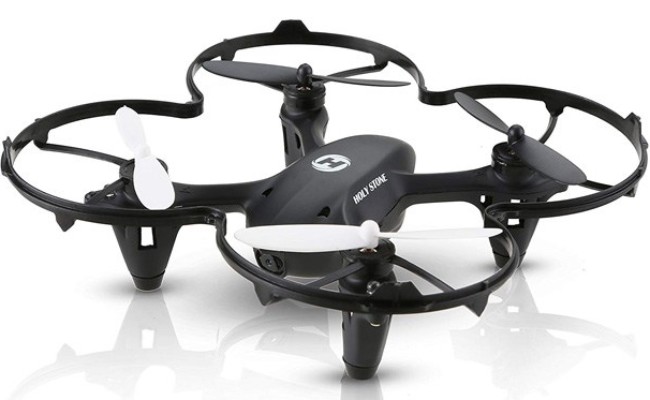 We bring you the best of the best first, so you don't have to siphon through the rest. If you're all about top-grade, top-rated drones for the most fun experience, and the best value, then you've tapped the vein right away. Holy Stone has crafted one of the most cost-effective mini drones for sale. If you want the best indoor drone available on the market today, you've come to the right place.
This is the optimal drone for any newcomer, and fun for those with adept skills. If you're just getting started, you can use this RC drone indoors to learn maneuverability, and work your way up to the big leagues. Already possess a good amount of know-how about swiveling and swishing around with your drones, then you can use this mini RC drone to navigate your house and keep your skills sharp and fine-tuned.
Drone Holy Stone HS200 FPV
See More Reviews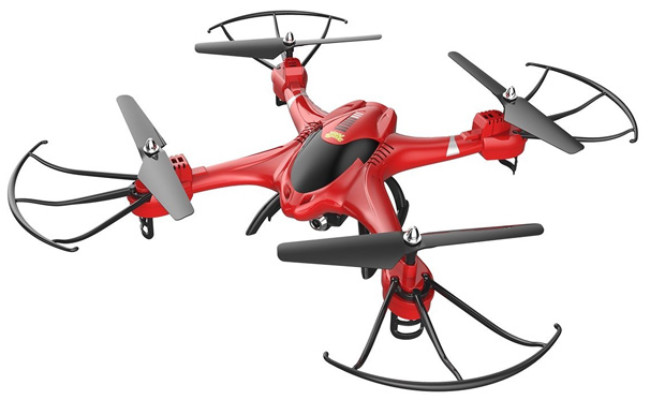 See More Reviews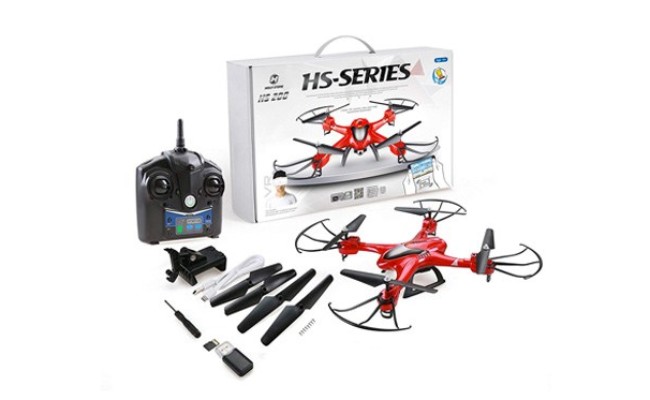 Holy Stone cornered in on the mini drone market, and did it with flair. With their wide-range of inexpensive, intricate copters, you'll be able to fly on a budget. Their HS200 FPV model is perhaps one of the best yet. With a built-in dock to the controller, you'll be able to snap your smartphone right in and view live video of your Holy Stone in flight. You even get the great feature of releasing the throttle, and knowing that your copter is going to stay hovering at the same height.
With cheap drones, you expect there to be a few mechanical issues from time to time. We always have that "You get what you pay for" term in the back of our minds. While Holy Stone's quality is spectacular, they aren't using the most high-grade physical components on the market, otherwise, they'd be charging what DJI does. To offset the greater possibility of running into issues, their customer service team is the standard of how all customer service, for any industry, should be run. You'll get answers, speak to a live person, and whatever you need will be fixed.
See More Reviews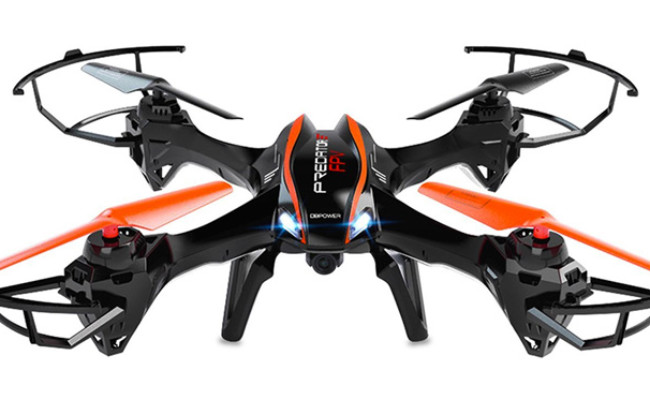 Smack dab in the middle of cost and effectivity, you get DBPOWER to bring you a top-class, fantastic drone with great video capabilities, all without taking out a second mortgage on your home. Pop your smartphone on the built-in dock and get flying; you'll be looking at everything through the drone's eye in real time.
You'll be able to use your smartphone as a controller, as well. Keep screen rotation on, and tilt the phone in the direction that you want the drone to go. Whichever angle you want, you'll get with the DBPOWER. Charged via USB and sporting excellently powerful motors, you can get some serious power out of this. The only problem we found with this model? It goes fast. Really fast, very quickly. Yeah, we didn't think you'd be upset by that, either.
Yuneec Typhoon H Pro Drone
See More Reviews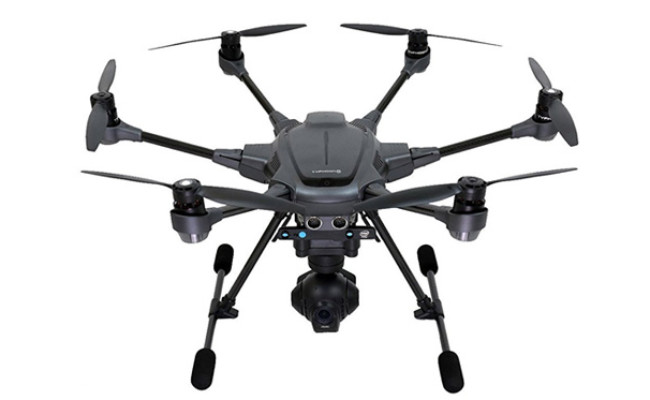 Quadcopter? No. Yuneec left that at the door. Hexacopters are where its at. Built right into this model is collision avoidance, which is always a nice little bit of insurance when you're paying for a slightly more expensive model. You can crystal clear imagery from astounding hovering capabilities. No shaky images or videos, and all in 4K UHD.
With Intel RealSense, the Yuneec Typhoon H is able to memorize part of its surroundings, making it easier for later flights. If it avoids an obstacle one time, it's going to remember where that is with graphing technology for a later date. It essentially builds a 3D model of the world that you're flying in, and creates intelligent choices related to previous flights.
See More Reviews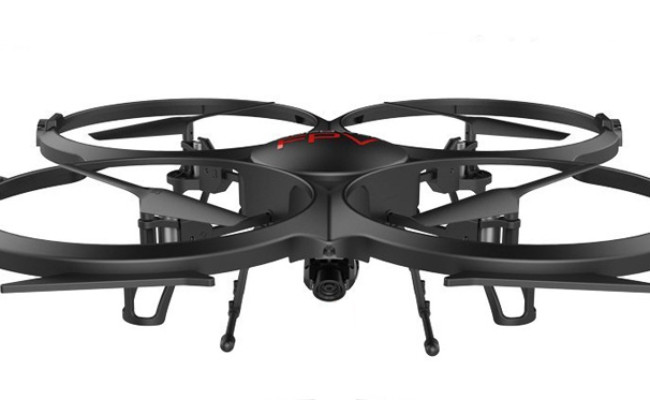 We've seen some awesome drones come out of DBPOWER, and this is no exception. Get ready for fantastic 720p HD videos at 30fps. You'll get some of the best shots possible with this easy to control, premium drone model. You don't have to be an expert to control this drone, either. Use the gravity control option from the app to keep your drone hovering at a nice level.
Take advantage of the excellent quality FPV mode, where you'll get to experience everything right through the eyes of your drone. If you download the app, you can even use your screen rotation feature to pilot your drone like a pro. Utilize the headless mode to maintain excellent control over your craft.
See More Reviews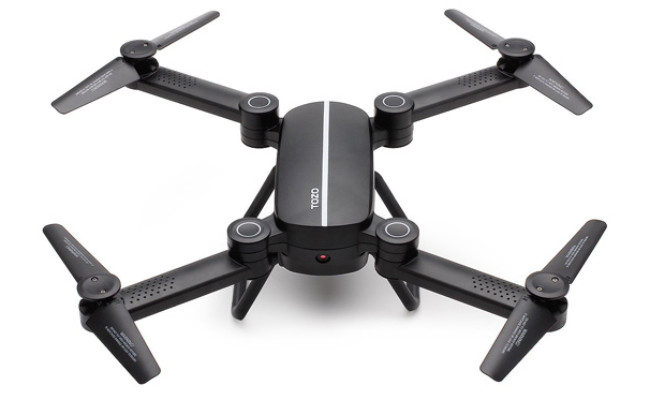 One of the most sleek and stylish quadcopters you're going to see anywhere, all for a great, cost-effective price. Use your phone or tablet to control TOZO Q1012 X Drone while it's in flight, and use the 720p HD camera while you're at it. Capture brilliant still images and videos without fear of shaky imagery. There's stabilization technology built into this model, so your projects won't give off any amateur vibes.
With 80 minutes to charge and 7 minutes of flight time, you're getting a lot for your dollar compared to other inexpensive, cheap drones on the market today. You can get a great distance between you and the drone without worrying about the transmission flickering, sending your drone down to the ground below. This is an optimal drone for beginners, children, or professionals who are looking to get great aerial shots.
Autel Robotics X-Star Drone
See More Reviews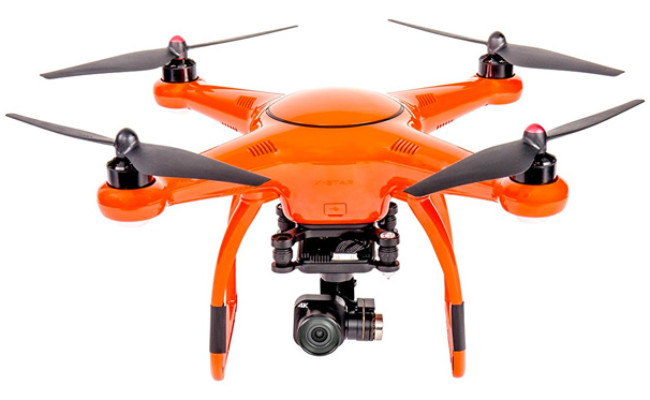 See More Reviews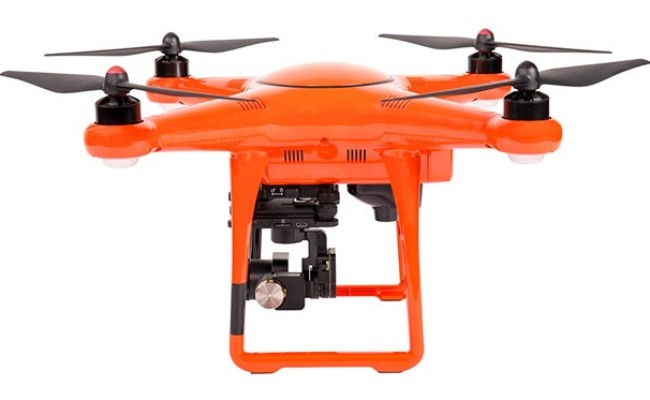 Get ready for one of the longest flights you could imagine on any drone model today. Download the Starlink app, and get started immediately. With a fantastic built-in 4K UHD camera, extensive range of 1.2 miles away, and a sleek design that's appealing to any eye, Autel really hit this one out of the park.
This model comes with one of the most versatile and easy-to-use controllers we've seen yet. With a no-nonsense approach to drone flight, Autel makes it easy for just about any level of drone pilot to gain something from the X-Star. This quadcopter is a cheap drone for what you get—compare this to models that range in the thousands, and you'd be surprised how many of those luxury drones fall flat on features.
See More Reviews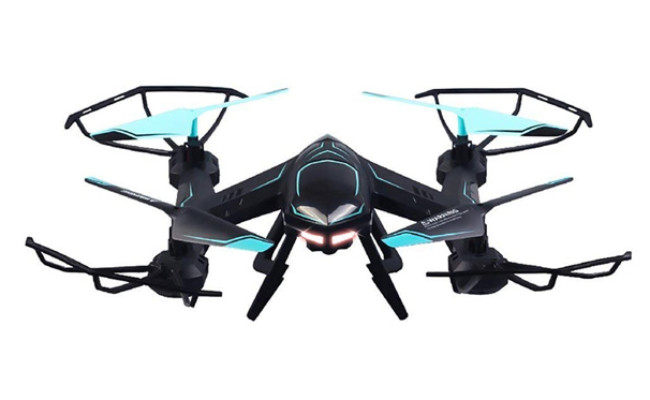 One of the best drones on the market gives you that DJI look, without spending anywhere near the price point. When you want a quadcopter with superb capabilities, you're staring Rabing's model right in the face.
You get about eight minutes of flight without having to spend too much time recharging the battery, just a mere 60 minutes and you're ready to take to the skies again with no issues. You do have to do a bit of assembly, though you'll get absolutely everything you need in the package. With excellent control distance between you and your craft, you'll be able to use this with ease. You also don't need to register this with the FAA due to the weight, which is always a bonus.
DJI Phantom 3 Advanced Drone
See More Reviews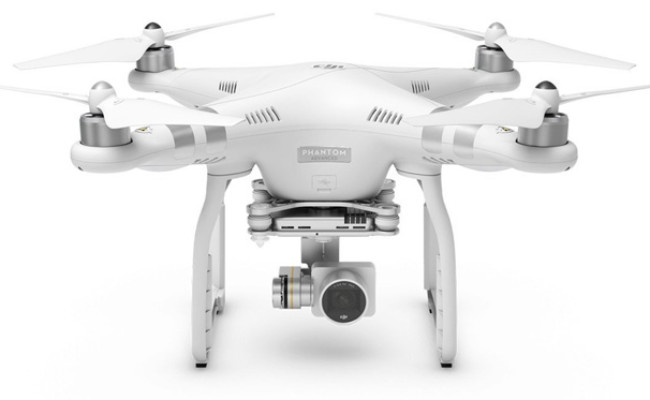 See More Reviews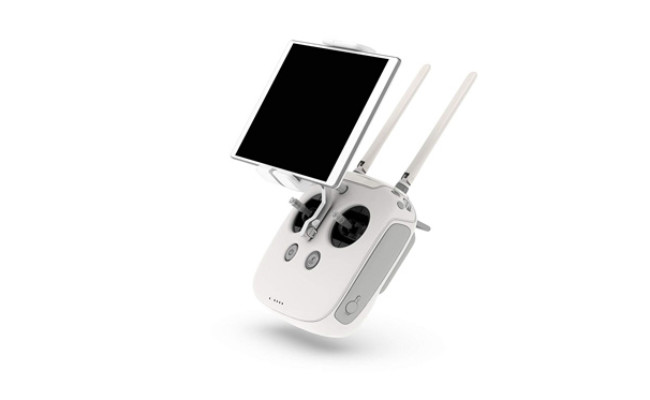 DJI is the first name in quadcopter drones, and it's plain to see why. With their extensive line of models, specifically in the Phantom series, and their consistent innovation of a brand new and expanding market, they've got the know-how to remain on the top of their podium as the kings of drones.
Enjoy automatic takeoffs with the integrated GPS feature that DJI is famous for. Believe it or not, going through the manual on this is an absolute well of information that's only going to increase your know-how as a drone pilot in the future. They're the leaders in premier drones for a reason.
See More Reviews


A premium drone, without paying the premium price. For under 100, you get so much more than you would ever expect. USA Toyz crafted a versatile and extremely power-friendly drone for every user. With a secondary battery, you can keep one charging while you use the other, and get the most out of your flight.
Based on the design and it's capabilities, UDI U818A HD+ Drone is able to perform stellar tricks with minimal risk. If you've flown a drone more than a few times, and you're able to control the craft with a bit of skill, then you'll be able to flip and twist this into different stunts and tricks. Impress your friends, or practice alone; this is the perfect drone for every occasion.
See More Reviews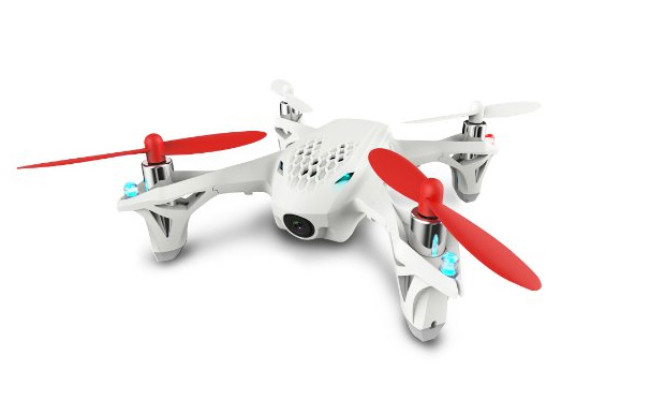 See More Reviews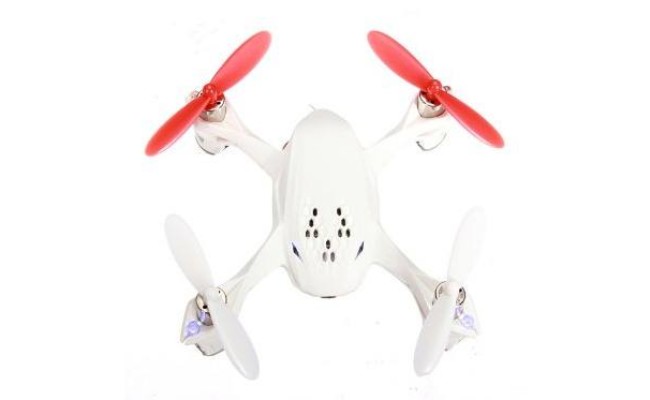 One of the coolest features of any drone is the ability to flip into first person view with ease. Use the included controller to get your bearings and experience the skies through the eyes of your drone. Enjoy great quality flight recording, and one of the most lightweight drones on the market. You will need to register with the FAA with this model.
There are four LED indicators with a 480p camera; not HD quality, but for the price, you're getting some great aerial shots that will definitely train you for future, higher-quality drone purchases. Master the skies with Hubsan's take on the quadcopter. Rubber feet on the bottom of your drone make it easier to stick landings, as well. Perfect for first-timers.
See More Reviews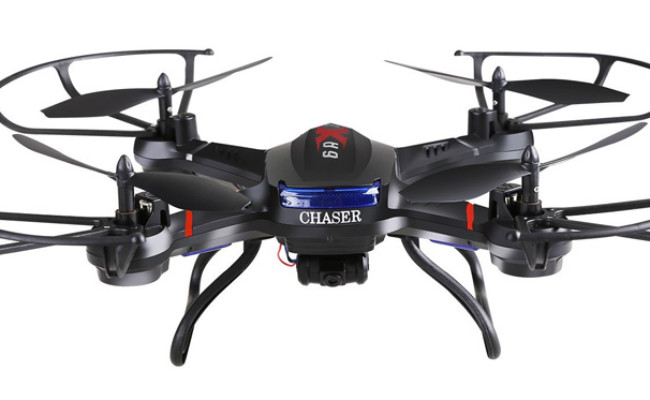 Tuck and roll through the skies with ease when you take advantage of this cost-effective drone, another great model from Holy Stone. With a great amount of flight time and a lightweight chassis, you'll be able to use this drone for just about everything you can imagine. Take hold of the HD camera to capture some truly amazing videos and images from above your home, to get a crisp view of the thicket down by the field, or whatever you'd like.
Users across the board agree that this is the best in its class for cost and versatility. You'll be able to use your new Holy Stone drone for numerous occasions, whether it's recreational fun at the park, or practicing taking high-quality aerial shots to begin your career as a drone cameraman (yeah, it's a thing).
See More Reviews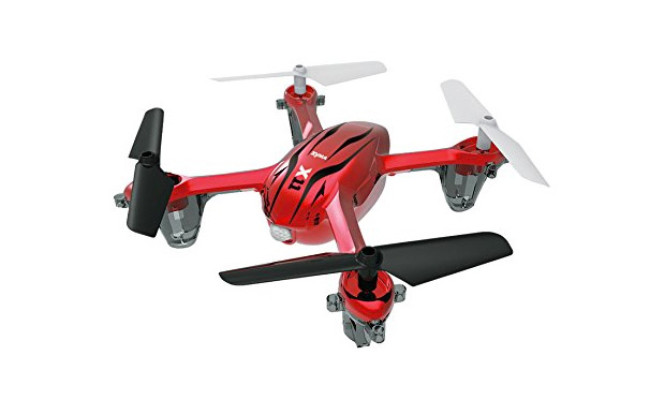 A relatively unknown brand in the drone world, Syma comes out of the gate swinging with a model that's aesthetically designed for children, but is undeniable great to get your hands on for both cost-effectivity, and for getting your feet wet with a premier drone that's going to give you a great bit of fun. In an all-red chassis, this quadcopter is great for both indoor and outdoor use. You'll actually be stunned at how low the price on this one is.
If you're looking to get it as a present for your son or nephew, why not both? You could batch buy a few of these for the same cost as a more expensive drone. Truth be told, if you're getting it for children, the thing's only going to last so long anyway, right? Kids can have a blast with these, and when you're telling them that the battery is "charging," you can be whizzing it around the yard. Because, well, it takes AAs, but they don't have to know that. Burn through those alkaline batteries!
See More Reviews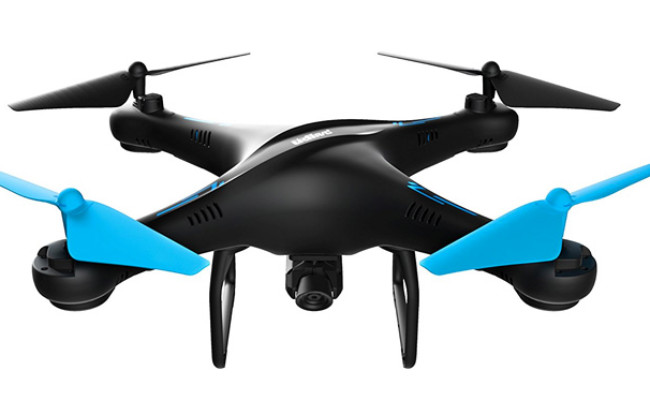 This is an ultracool drone that's not going to drain your bank. It comes with some enhanced features, such as the FPV camera with Wi-Fi capabilities. Stream some live video from your drone straight to your phone. You can even setup a customized, predisposed pathway that your drone will fly on its own. Just watch your screen as it takes you through the air.
It's not just all about the FPV camera, though. You get an extra battery and a power bank to ensure you won't have to take ninety minute breaks in between each and every flight. These things are a load of fun—don't stop when it starts getting good. You get HD video recording, up to 720p, and auto-assistance when trying to takeoff and land. It's an all-in-one drone for the beginner, who's just trying to get started in this crazy, drone-filled world we live in.
Syma X5A-1 Explorers Quadcopter
See More Reviews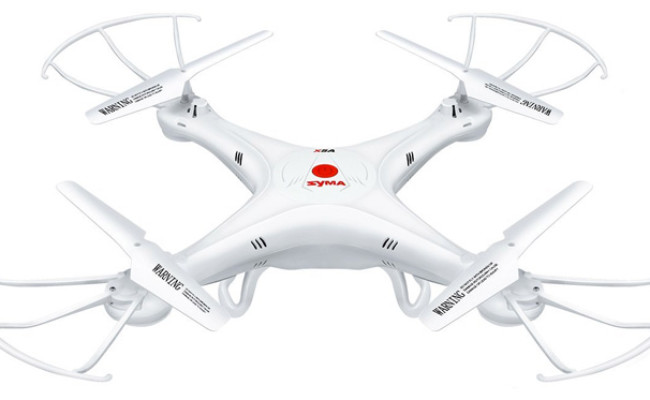 While it's hailed more as a toy than a professional quadcopter, it's how you intend to use it, right? With seven minutes of flight time and just over an hour-and-a-half to charge, it's good enough to get some fun in, and test out just what drones can really do, without spending a fortune. For under 50, you get a non-camera drone that shows you just what you need to be an expert pilot.
With the best drone on the market to practice with, you'll be a professional in no time. This is the perfect first step into drone piloting full-time. Purchasing an inexpensive, introductory model like this is exactly what's going to make you a drone fanatic, and have you coming back to this article to see what you missed at a later point.
Things To Consider When Purchasing The Best Drone For You
There are far too many factors that go into choosing our best drone guide and drone piloting. We're about to dissect every little tidbit of information you could possibly ever need, from personal safety to how to pick the best drone for your personal use.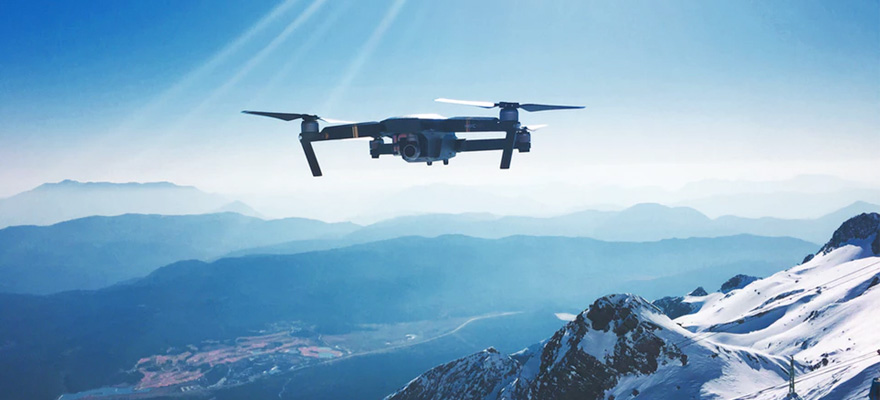 How To Pick The Best Drone
There's going to be a lot of varying factors that come into play: what do you want your drone for? Is this for photography and videography, or just for fun? Indoors, or out? Here are some of the biggest things to consider when purchasing the right drone for you. These are going to break everything down into classifications, where you can nitpick on small features later.
Camera Quality - Is this for work? Trying to get those perfect shots of a house that's going up for sale? Whatever your industry, you can benefit from a higher-quality camera. If 720p HD is good enough for you, then that's all you need. However, if you want to wow your clientele with 4K HD aerial shots, well, that's always an option, too.
Battery Life - Just want to cruise? Nobody else but you and your drone? Sounds like an ideal Sunday afternoon. If your drone's battery only lasts ten minutes or less, your fun's going to get cut short pretty quickly. Take the time to either purchase a secondary battery, or look for a model with a longer battery life/shorter charge time. If you're going to YouTube it up and spend some quality time shooting excellent videos, the battery life is also going to be a huge factor.
 Maximum Speed - Up for a bit of drone racing, are we? (Yes, they are a thing.) If you're looking for the fastest, most badass drone on the market, you're going to put speed at the top of your priority list. We don't blame you. So long as you know how to control a fast-moving drone, you'll get the most out of a lightweight, lightning-fast model; you'll also end up paying a higher price point, too.
Durability - Whether this is for you or a gift for your offspring, durability matters. Drones are naturally fragile, and are not going to take a lot of hits before becoming severely damaged, and in some cases, unusable. Take note of "Headless Mode" features to prolong the life of the blades, and materials used in the physical construction.
Drone FAQ
Q: Where Is The Best Place To Buy A Drone?
A: The largest online marketplace on the world—Amazon. They don't just sell drones, they use them to deliver packages. Every manufacturer has taken to Amazon for the largest customer base, and the most versatile market on the planet. Buying them from smaller online retailers means that they're garnering fees and higher prices just to keep their head above water.
What To Consider When Flying A Drone
There are a whole mess of things to consider. You're manning a high-speed flying robot, more or less. You've got an immense amount of power in the palms of your hands. Between safety and the law, here are seven things to remember when you're going to fly your RC drone or RC plane around.
The World We Live In - Nobody wants to say it, but we will: seeing a flying craft hovering over buildings is a scary thing. Keep in mind the world we live in, and use your best judgment and common sense when deciding where to fly your drone.
Airports and Helipads - If you're within even a few miles of a nearby airport, you need to let them know that you'll be flying a drone. Ideally, you'd do well to find a space that isn't inhabited or close to suburban/urban areas. The last thing you want is police showing up simply because you're using your new drone.
Influence - If you've been drinking or using anything else that's going to impair your judgment, cognitive function, and dexterity, just do us all a favor: don't pick up the remote. Don't let your friend, Mr. Life-of-the-party, talk you into it, either. You're dealing with devices that can exceed most street speed limits, and that are easily uncontrollable.
Powerlines - Don't be the reason that an entire city block lost power for three hours. You will be hit with a fine if you accidentally knock into a powerline, and it's not going to be pretty.
Don't Go Over 350 Feet - Raising too high is going to make your drone visible to just about everyone in the surrounding area, and it's going to look suspicious. They won't be able to see you—or if they can, they're not going to know that you're controlling it. It's very easy to scare people; keep this in mind.
Battery Life -  It can't be stressed enough—use your fully-charged battery. If you don't have a secondary, then don't fly until your primary is fully-charged. While some controllers let you know with a battery indictor LED light, not every one of them does. You do not want to run out of battery life in mid-flight. It could not only wreck your craft, but prove dangerous for anyone nearby.
Crowds - If you're at the park on Saturday, and you're trying to show off your excellent drone skills, here's a tip: don't. Even if you're in an acceptable place to fly them around, be extremely wary and cautious of crowds.
Flying Tips For Your Drone
There are actually entire schools devoted to teaching you how to fly a drone properly. When you think about it, you're single-handedly controlling a flying device that can exceed speeds of 50 MPH in five seconds. That's a lot of power in your hands. Take these tips into consideration when actually piloting your drone.
Avoid Manual Mode - Unless you end up taking part in those courses we mentioned, or you're a fourth-year student in aerodynamic engineering, it's safe to assume that you're not ready for manual mode. Automatic mode, which comes standard on all drones, is definitely the way to go. When you've spent hundreds of hours piloting your drone, you'll be more in-tune with your machine. If you're comfortable flying one specific brand of drone, stick with it. Each type feels a bit different, as each manufacturer uses different components both in the drone itself, and in the controller.
Ascend to Lord of Hovering - The best trick to master is hovering. Whether it's ten feet off the ground or a hundred feet in the air, maintaining altitude and balance of your craft is essential to quick stops and keeping a level of confidence when controlling your craft. Hovering is a great trick for capturing excellent video, and for maneuvering just about any situation
The Throttle Can Be Your Enemy - Crashes are a part of drone piloting. It's bound to happen. If you've never crashed your best drone, kudos to you and your omnipotent abilities. When your drone crashes, you're going to run the risk of severely damaging the entire thing, right on down from the chassis to the blades. You can minimalize most of the damage by learning to hit the kill switch on the throttle as you're going down. You won't jam up the blades, and it could save some of the internal components from getting destroyed.
Checklist Before Takeoff - Especially if you're planning to utilize video capture features, you're going to need a checklist to get you ready to takeoff. Don't overlook any of the details. Is the charged battery inserted? Is my SD card clicked-in on the camera body? Is my GPS tracking function synchronized? Make sure that every check and balance has been accounted for. Why is this considered a flying tip? Can't fly with a dead battery. You might get fifty feet off the ground, but it's a long way down from there.
Don't Be the James Bond of Drones Just Yet  - You'll be surprised at how long it takes to master simple hovering. Don't go for those double barrel rolls just yet. Get adjusted with an hour or two of flying every day for three to six months. (No, we're really not kidding.) After that point, you'll be adept enough to complete those crazy, insane moves without risking your potentially expensive drone each and every time.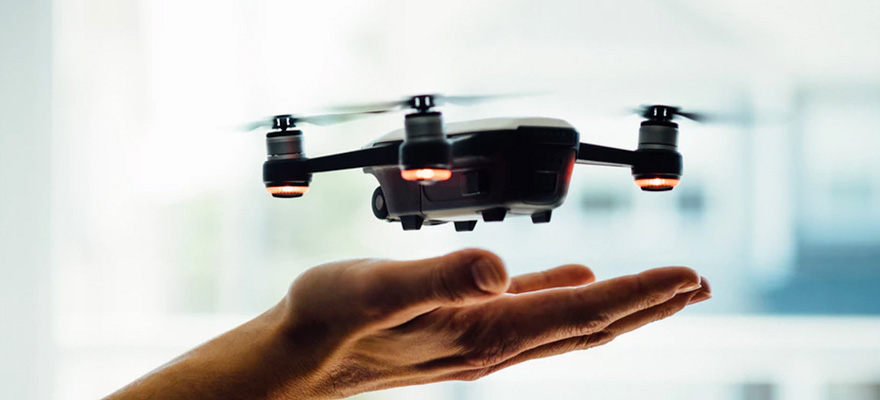 Windy Conditions - Just like with aircrafts and hot air balloons, you need to account for the windspeed when planning to takeoff to the skies with your new drones. Each manufacturer has recommendations for optimal windspeeds when flying your drone. If you can't find information about the maximum windspeed you should be flying in, drone forums across the internet will have further information from real users who have tested their drone models in adverse conditions.
Account For Maximum Speed - At one point in time, the fastest drone for consumer purchase topped 67 MPH (Inspire 2), and they reduced that speed down to 58 MPH to comply with tightening safety regulations and concerns among consumers. That being said, your drone can do incredible things. Keep the maximum speed for your model in mind when flying your drone.
It's not just for safety purposes: if you're in a field or open area where it's perfectly fine to fly your drone at top speeds, you'll see that even nicking the edge of a tree branch can send your drone spiraling out of control, and crashing to the ground. For both personal safety and the vulnerability of your drone, keep in mind just how fast it can go.
Flying At Night
As you can well imagine, flying your drone at night can be hazardous for a number of reasons. While the law is still catching up with flying drones, here are some tips to keep yourself and others safe when flying your drone at night.
Visibility - If you're having difficulty seeing your drone, or seeing through your drone's camera, there's a good chance that nobody else is going to see your drone either. You should never fly blindly just because you feel like you know where it is. If you fly your drone in a public park setting at night, beware of others. Often times, you'll find cyclists and runners exercising at night. If you can't see exactly where your drone is flying, it could be far closer to the ground than you think, and you risk colliding with other park patrons.
Lights - In the spirit of proper visibility, getting a drone with a light feature can make your flying time that much safer. Especially if you're in the market to purchase this as a gift for your child. It can be a great safety precaution, and prevent unnecessary scrutiny from others.
Respecting Other People's Property - Just like you wouldn't want a drone flying over your house at 2:00 AM, you should be vigilant of your flying zones, and limit yourself to specific areas. Whether it's rigged with a camera or not, you're still controlling the drone, and run the risk of infringing on others personal space and private property. Fly with caution and awareness.