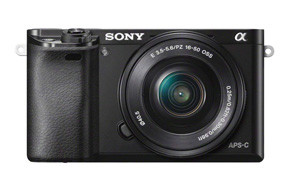 Sony Alpha a6000 Mirrorless Digital Camera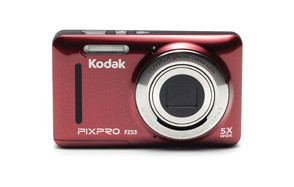 Kodak PIXPRO Friendly Zoom FZ53-RD 16MP Digital Camera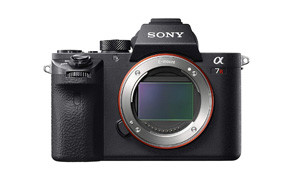 Sony A7R II Full-Frame Mirrorless Travel Camera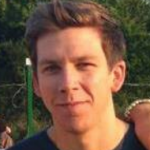 The photos you take on your vacation will be with you for a lifetime. As such it's crucial that you get the best quality photos possible when traveling. In this review we'll be focusing on three types of travel camera that provide the best chance to capture the highest quality images possible:
DSLR – DSLR stands for Digital Single Lens Reflex Camera. This is the type of travel camera typically used by professionals but also by a great number of amateur photographers. These are the legitimate heirs of the old SLR or Single Lens Reflex camera that used photographic film. DSLRs are the bulkiest of the cameras we'll be reviewing, but they'll also provide you the widest array of options for capturing the perfect photo.
MILC – The MILC travel camera is a DSLR with one major difference: a DSLR uses a mirror inside the camera to provide you with a true to life, real time view of your shot. The MILC replaces this mirror with an electronic viewfinder (EVF) thereby saving room and making the mirrorless camera lighter and smaller. Until recently EVFs were criticized for poor image quality. Advances in technology, however, are quickly rendering those concerns moot.
P&S – Todays Point and Shoot or P&S travel camera is a smartphone camera, only better. For instance; zooming with a smartphone camera can be a chore. With a P&S zooming is easy; just push a button. The P&S also typically won't cost as much as a smartphone with a top of the line camera. And one more thing: the world today is inundated with smartphone videos taken in "portrait" alignment when clearly "landscape" would have produced a better shot. People instinctively align the P&S travel camera Thank the maker!
Now that we know the type of cameras we'll be talking about let's take a look at the best travel cameras on the market today. Remember that any opinions expressed here are those of our product review experts.
The Best Travel Camera
Travel Camera Buyers Guide & FAQ
People typically have questions when it comes to any kind of digital camera and here are 4 of the most common.
Q: What's The Top Travel Camera?
A: If you have the money we'd highly recommend the Sony a7R II Full-Frame Mirrorless Interchangeable Lens travel camera. It's just a smidge larger than a point and shoot but the similarities stop there. The a7 RII will provide all the features of the best high-end DSLR cameras but in a compact form that's also capable of true 4K video. If you are on more of a budget we'd suggest the Canon EOS 700D EF-S: an outstanding consumer grade travel camera at an outstanding price.
Q: What Travel Camera Is Small But Takes Good Quality Photos?
A: Take a look at any of the Point and Shoots on our list. In particular the Sony DSC-RX100/B. With its 20.2 megapixel sensor, steady shot stabilization, 10 fps in burst mode and tough aluminum body this is a camera that will win you over with its ease of use, incredible images and outstanding build quality.
Q: How Do You Use A DSLR Camera?
A: Assuming you have unboxed your travel camera, installed a fully charged battery and an appropriate SD memory card and wish to select your own aperture settings the process of capturing an image with a DSLR (or MILC) typically goes like this:
Look for the power switch and turn the travel camera
DSLRs as well as MILCs typically have a rotary knob on the top. This knob contains symbols indicating the different shooting modes. Turn this knob to the Av or A setting.
Look into the viewfinder and decide whether you're happy with the composition. (If all you see is black you may have forgotten to remove the lens cap. Do that now.)
Make any adjustments to the composition you wish to make (zooming in, shuffling people or objects etc).
You will see a partially exposed gear-type wheel either near the shutter button on the top of the camera or on the upper part of the back of the travel camera. This adjusts the size of your aperture which determines how much light you're allowing in. Rotate this wheel until the image in the viewfinder looks the way you want it.
Tell everyone to say "cheese".
Snap your picture.
Q: What's The Difference Between DSLR And Point And Shoot?
A: A DSLRtravel camera provides a wide array of control options you simply won't get on a point and shoot. Everything from being able to adjust the f-stop, to being able to manually focus, to setting the ISO, shutter speed and more to your liking and being able to switch between AF and MF and taking a sequence of shots by holding down the button. We could go on. But it's simple. With a DSLRtravel camera you get complete control over the picture. With a P&S you don't.
Things To Consider When Buying A Travel Camera

Buying a travel camera is more complicated than buying a pair of flip flops but it doesn't have to be the equivalent of a trip to the dentist. Keep a few basic things in mind when shopping around for the right travel camera and it will make your search a lot easier. Here are some of the most important things to consider when searching for your new travel camera.
Portability – People don't want to be burdened when they travel but most everyone wants high quality photos. Some are willing to carry a large DSLRtravel camera around with them all day to get those photos while others aren't. Which one are you? The question of portability, or ease of carrying, will play a large role in determining which type of camera is right for you.
Image Quality – Although there are exceptions to every rule it's generally true that the higher the megapixel count the better the image quality. The 42 megapixel sensor of the Nikon D810 travel camera is going to capture a more information than the 18 megapixel sensor of the Canon 700D. In addition sensor size matters as well. A full frame sensor is the equivalent of 35mm and will therefore generate an image that is more true to life than a cropped sensor.
WiFi Connectivity – Many a travel camera today features wifi which allows you to share your photos instantly, upload them to the cloud for storage and later retrieval or even control your camera remotely. If these are things that interest you you'll want to be sure your new travel camera is WiFi enabled.
Ease of Use – For people who have been taking photos for years acquainting themselves with a new high end DSLR or MILC travel camera is no big deal. For the rest of us it can entail a steep learning curve. If a learning curve doesn't interest you you'll be better off picking up one of the outstanding Point and Shoot cameras on our list. The image won't necessarily be professional grade and you won't have as many features but they'll still produce excellent pictures and video and do so with almost no effort.
Price – How much you're willing to pay will depend on your budget but also on how important image quality is to you. If you're here reading this we have to assume it's at least marginally important to you. The old adage that you get what you pay for certainly applies to travel cameras but there's also this: once you get above a couple of thousand dollars the differences in image quality will often be so subtle that only an experienced professional will know the difference. It's called the law of diminishing returns. Keep it in mind.

Conclusion
The travel camera has come a long way in the past few decades. The image quality available in today's simplest P&S cameras is light years ahead of anything available even 10 years ago. We hope this information has helped shed some light on the issue of the travel camera for you. And be sure to check back to gearhungry.com on a regular basis for more review guides and product info.