Best Travel Cameras On The Market in 2022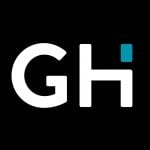 This product guide was written by GearHungry Staff
Last Updated
July 25, 2018
GearHungry Staff
GearHungry Staff posts are a compilation of work by various members of our editorial team. We update old articles regularly to provide you the most current information. You can learn more about our staff
here
.
GearHungry may earn a small commission from affiliate links in this article.
Learn more
The photos you take on your vacation will be with you for a lifetime. As such it's crucial that you get the best quality photos possible when traveling. In this review we'll be focusing on three types of travel camera that provide the best chance to capture the highest quality images possible:
Now that we know the type of cameras we'll be talking about let's take a look at the best travel cameras on the market today. Remember that any opinions expressed here are those of our product review experts.
The Best Travel Camera
Sony Alpha a6000 Mirrorless Digital Travel Camera
With a 24.3 megapixel camera, the Sony Alpha a6000 Mirrorless Digital Camera offers one of the sharpest images you will find for such a small product. It captures every detail of whatever attraction you're at, so you can keep discovering secrets long after you leave.
These images are enhanced by the Power Zoom lens, which allows vivid photos even if you're too far away to see them clearly. It's also superb for fast-moving targets, capturing them with minimal to no blur so you can enjoy sports or speedy action when you are on your travels. At half the size and weight of a standard DSLR, you're guaranteed superb quality without the need to lug a heavy and cumbersome device around with you everywhere you go.
The 3.0-inch LCD screen makes it easy to navigate through menus, check taken photographs, and adjust the settings to suit your scene and location. This LCD screen combines with the buttons on the top to create an intuitive travel camera that is not just easy to use but also highly rewarding that keeps impressing with every shot.
The hybrid autofocus function is another feature that guarantees excellent clarity with every shot and saves you struggling within blurry pictures that you were sure were perfect when you snapped the photograph. Then ISO 100 ranges from 25600 to 51200, giving you excellent light sensitivity functions that will transform your photos in bad environments and give you the clear picture that you need to ensure quality snaps for you to look back on fondly. To always keep your camera protected, be sure to pick one of the best camera holsters from our list.
Key Features:
24.3MP
3.0-inch LCD screen
Power Zoom lens
ISO 100 25600 – 51200
Hybrid AF
Instant sharing via smartphone
Easy and intuitive controls
Specification:
Brand

Sony

Model

ILCE6000L/B

Weight

12.2 ounces
Panasonic Lumix ZS50 Travel Camera
The Panasonic Lumix ZS50 may not boast the high megapixels of other options, but this shouldn't take anything away from its ingenuity and easy-to-use design. With a 12.1 megapixel sensor, you're still guaranteed high-resolution photos that make every picture, whether a sunset or exotic creature is clear, sharp, and vibrant.
It boasts a 30x LEICA optical zoom thanks to the powerful LEICA DC lens, while the 4.0x digital zoom also offers plenty to brag about. There's a built-in eye viewfinder that helps to eliminate glare on bright and sunny days, and this also brings perfect framing in a range of conditions. For low light areas, the high sensitivity MOS sensor captures a variety of details for both videos and photographs.
Manual focus peaking is another incredible feature that you will get plenty of use from, while macro shots make close ups of objects and items clearer than ever before. If you're someone who likes to dive deep into the details wherever you go, this an excellent option for you to choose.
If you want to capture the hustle and bustle of every big city you travel to, the time lapse feature will capture every traffic jam, landing plane, and car horn honk, but you can also use it to get fantastic shots of the setting sun or blooming flowers. Whether you love to record the wonders of nature or the hectic business of city living, this travel camera is ideal for any shot both night and day. You may also be interested in some of the best Canon-compatible lenses from our list, so check them out.
Key Features:
12.1-megapixel sensor
High-resolution photos
Built-in eye viewfinder
4.0x digital zoom
129.0 max focal length
Enhanced low light sensitivity
30x LEICA DC lens
Specification:
Brand

Panasonic

Model

DMC-ZS50K

Weight

7.7 ounces
Kodak PIXPRO Friendly Zoom FZ53-RD 16MP Travel Camera
The Kodak PIXPRO Friendly Zoom FZ53 boasts a 5 times optical zoom that delivers fantastic pictures for close-ups or getting all the details in regardless of where you touch down for your next adventure. This 16-megapixel camera is one of the sharpest options around, while the 28mm wide-angle lens means you will always capture more than you bargained for, so you never need to pick your shots carefully.
It is available in 3 colors so you can match with your backpack, while the super-slim design allows it to slide comfortably into your pocket for easy access whether you're taking a hiker yo the top of Machu Picchu or relaxing on the beach at the end of a long day of blissful relaxation.
For those who like to capture video as much as they like to take photographs wherever they go, the 720P HD video functions are superb, and you can operate this will just the touch of a button for instant recording. Unlike other options, this ensures you never miss the magical moments that happen by chance, so you'll be able to come home with hour after hour of sharp, clear video of some of the world's most notoriously tricky-to-capture sights.
It's compatible with Class 4 SD cards, so you have somewhere easy and convenient to store your pictures and videos. With this, you can look back on existing photos and videos on the 2.7-inch screen so you can make sure that your photos look exactly like you hoped before printing them off later or uploading them to your social media.
Key Features:
3 colors
5x optical zoom
28mm wide-angle
16 megapixels
720P HD video
Compatible with Class 4 SD cards
Slim design
Specification:
Brand

Kodak

Model

FZ53-RD

Weight

3.68 ounces
Fujifilm XF10 Digital Travel Camera
The Fujifilm XF10 Digital Camera boasts a plethora of incredible features that make it a fine addition to your travel gear right up there with your sunglasses and hiking boots. The 24.2 megapixels creates some of the finest images around that you'll be happy to show off, while its 3-inch color LCD screen makes it easy to view everything after taking the photo to ensure everyone is smiling and there are no thumbs in front of the lens.
The ISO ranges from 200 to an impressive 12800, and even though this isn't as much as other choices, it still does a great job in low-light scenarios, although you'll find yourself worth more satisfaction when taking photos in the middle of the day with the sun shining high.
The high sensitivity will also ensure beautiful natural colors no matter where you are, and the advanced filter features help you edit your photos before you get them onto the computer so you can make adjustments and changes that will make others feel like they were there. It's also worth taking advantage of the 4K burst shooting, while the advanced SR auto mode makes it one of the more user-friendly travel cameras that doesn't require a photography course to understand.
Wireless communication allows for straightforward photo transfer onto your smartphone or tablet, so you can combine the convenience of your devices with this more traditional camera for easy and immediate praise from your followers.
Key Features:
24.2 megapixels
3.0-inch color LCD screen
ISO 200 – 12800
Color and high sensitivity
Wireless communication
4K burst shooting
Advanced SR Auto mode
Specification:
Brand

Fujifilm

Model

XF10 – Black

Weight

1.9 pounds
Nikon D810 FX-format Digital SLR Travel Camera
We're starting off with a top of the line travel camera because, why not? The Nikon D810 FX-Format DSLR is a professional grade single lens reflex camera that ensures your travel pics will allow you to relive the moment in breathtaking detail. The dynamic range of the imagery is stunning and the full HD 1080p video ready for the theater.
From the full-frame sensor that produces images of amazing clarity, to videos that are ready for the film festival and professional quality audio to boot you won't be taking just any holiday snapshots with this travel DSLR camera. You'll be capturing a piece of every location. If photography is part of the reason you travel, make sure you have the D810 over your shoulder when you do.
36.3 megapixel full frame sensor creates images of stunning clarity.
Capture crystal clear time lapse video of the aurora with the D810's exposure smoothing.
Highlight weight measuring allows you to preserve incredible detail in the shadows.
The D810 is not a cheap travel camera so you should ask yourself how serious you are about capturing professional quality images before you plunk down your hard-earned.
Sony A7 Full-Frame Mirrorless Travel Camera
The future of photography is here with the Sony a7 mirrorless digital travel camera. Light, compact and affordable the a7 raises the bar for travelers who want the quality of a DSLR without the bulkiness and weight. You'll get 24.3 MP resolution from a full frame sensor in a body that's no bigger than a standard P&S.
In the past if you wanted DSLR image quality you need a DSLR. Many people, however, didn't want to be lugging around a big, heavy travel camera and so defaulted to the P&S. Now you don't have to. The Sony a7 travel camera provides true professional grade imagery that will have you ditching the P&S and elevating your travel photography to unheard of heights. This also makes a great gift for photography lovers. 
Combines the best of the P&S and the DSLR into one impressive travel camera.
Full AF capability now more accurate and responsive than ever for a mirrorless camera.
Improved WiFi connectivity allows one touch interfacing with your smartphone.
The native lenses for this travel camera are okay but not necessarily the cream of the crop.
The camera uses a lot of power meaning battery life is limited.
Sony A7R II Full-Frame Mirrorless Travel Camera
If you like the Sony a7 travel camera and all it has to offer you'll love the a7R II. This is the mirrorless camera most others are looking up at with its 42 megapixel full frame sensor and true 4K video. If you're an AF fan the a7R's enhanced hybrid autofocus system provides DSLR quality with superb responsiveness.
The second of our Sony mirrorless cameras is indeed a cut above the competition. It gives you all the capabilities of the standard a7 plus the ability to effortlessly capture 4K video and enjoy high speed autofocus even if you're using non-native lenses. The shutter incorporates a new braking mechanism that cuts curtain vibration by some 50%, which is crucial to reducing blur in a camera with a 42 MP full frame sensor.
If you've been waiting for a MILC that will give high end DSLRs a run for their money your wait is over.
A professional grade travel camera that provides those things travelers want most from their camera – compact size, versatility and ease of use.
5 axis image stabilization means all the sensor potential won't go to waste.
Like the a7 profiled above it's going to use a lot of battery power.
Maybe more than you want to spend on a travel camera.
Canon PowerShot SX600 HS 16MP
Many people want to just reach in their bag when the shot presents itself, take out a camera, point, maybe zoom in to get just the right framing, and then shoot. When they're finished they want to just turn the travel camera off, put it back in their bag or pocket and move on. For those people we suggest the Canon PowerShot SX600 travel camera.
Some are after the Pulitzer and some just want to grab the best possible shot with the least possible effort. If the latter is you then the Canon PowerShot SX600 travel camera should be on your shopping list before you head out on the road. The 18X optical zoom lets you draw in on your subject quickly and easily and the 16 megapixel sensor allows you to capture them or it clearly for posterity. If capturing great, spontaneous travel shots interests you pick up a PowerShot SX600 and start shooting.
Kit contains everything you need to take outstanding photos and videos on your next trip.
Getting 700 shots out of a single battery charge is a plus for the average traveler.
Image quality on the D3300 is markedly better than that of its predecessor the D3200.
If you're looking for a robust set of features for your travel camera you might want to look elsewhere.
No built in WiFi capability.
Nikon D7200 24.2 MP DX-Format Digital
The Nikon D7200 is an upgrade of their earlier D7100 model, which was a fine travel camera in its own right. The changes here are subtle but noticeable and range from the improved autofocus in low light situations to WiFi capability to longer battery life.
The Nikon D7200 is an excellent consumer grade DSLR travel camera that will allow you to capture the magic of your journeys in true 1080p high def video or crystal clear still imagery. Everything about it is designed to help you take better pictures more easily. It occupies the center of that vast area between the P&S and the professional grade DSLR and holds its ground with authority. At well below $1,000 the refurbished D7200 travel camera is a value proposition that's hard to pass up.
You'll never miss a shot because you were trying to adjust the settings on your DSLR.
Canon's sophisticated AF technology and the responsive 4X digital and 18X optical zoom allow you to snag priceless memories with little or no effort.
Low price, high quality.
The WiFi is good enough although there's a learning curve involved.
Menu structure on this travel camera could be more intuitive.
Canon EOS 50D 15.1 MP Digital SLR
The new EOS 50D travel camera combines speed and sensitivity to produce incredible image quality. Whether you're capturing the kids romping at the beach or a panoramic shot from the top of the Eiffel Tower the 50D has you covered. Shoot up to 90 shots in a single sequence at up to 6.3 frames per second or switch to video mode and capture high quality 1080p HD video.
The 50D is the perfect DSLRtravel camera for someone wanting to expand their image harvesting horizons. Upgrades to the sensor, autofocus mechanism and ISO control mean the camera is working for you to help you capture the highest quality images possible. If you've decided you want to leave your P&S travel camera behind on this trip and focus a bit more on the quality of your travel images you really can't lose with the Canon 50D.
Improved dynamic range means less banding in shadows and low light shots.
WiFi connectivity lets you share your incredible photos at the push of a button.
Battery life has been extended by up to 15% which is crucial when you're on the road with nowhere to recharge.
Supporting documentation could be better.
One of the bulkier DSLRs.
There are Point and Shoots and then there is the Sony DSC-RX100/B travel camera. The RX100/B looks, feels and is priced like a P&S and yet it takes incredibly clear photos and video with its Carl Zeiss Vario-Sonnar lens and its 20.2MP 1" CMOS sensor. If you're the kind who likes to reach into your pocket and come out shooting you need to consider this versatile little wonder for your next trip.
Every once in a while a Point and Shoottravel camera comes along that makes us question why we spend all that money on DSLRs or MILCs and this is one of those times. From the high quality all-purpose f1.8 lens to the outstanding AF capabilities to the fact that you can recharge this baby in your car you might want to take one of these along just for those occasions you don't have the time or inclination to set up the DSLRtravel camera.
Amazingly compact for a true DSLRtravel camera.
Improved ISO noise control lets you take the camera out at dusk with confidence.
AF is what you'd expect in a more expensive DSLRtravel camera.
Battery life is not great on this travel camera.
Comes sans lens so you'll need to spend a bit more to complete the picture.
Fujifilm X-T10 Body Silver Mirrorless
The Fujifilm X-T10 Mirrorless Digital Travel Camera offers a ton of control points you won't get from a Point and Shoot but with nearly the same compact profile. It's a lightweight DSLR that sports an unremarkable profile that belies its finer qualities.
The Fujifilm X-T10 Mirrorless Digital Travel Camera is a slightly stripped down version of the company's breakthrough X-T1 but it retains enough of the positive attributes of its predecessor to merit inclusion as a top Travel Camera. Overall the camera is easy to handle, light enough to not become a burden when you're carrying it all day and flexible enough to snag the shot you want with minimal fuss.
Can be charged using a USB. That means you can plug it into the car charger and top it up while you're driving to your next destination.
DSLR quality AF regardless of light conditions.
Produces stable, blur-free videos with Sony's Optical SteadyShot technology.
Need to access the menu to activate the flash.
Zooming is not as fast as you'll find on some of the other top of the line Point and Shoots.
Canon PowerShot G9 X 3x Optical Zoom
The Powershot G9X Digital point and shoottravel camera from Canon will make you forget you have a camera on your smartphone. It's the smallest camera on the market as of this writing with a full 1" sensor and the results speak for themselves.
This is another impressive Point and Shoottravel camera that will provide boffo service for anyone who doesn't want to spend time learning the vagaries of high end DSLRs or MILCs. The 1" sensor grabs hold of the smallest details and they're beautifully rendered via the DIGIC 6 processor. The f2.0 – 4.9 equivalent lens helps you snag those special moments even when the sun is going down over Half Dome. And the zoom, while not robust, is nonetheless quick and effective.
The 16MP X-Trans CMOS sensor with EXR Processor II enables razor sharp images.
Six different autofocus modes including single point and wide tracking.
The 2.3 million dot EVF presents subjects clearly regardless of lighting conditions.
Autofocus is not at its best when subjects or travel camera are in motion.
Video quality, while good, is not what you'll get on top of the line DSLRs.
Canon EOS 80D Digital SLR
The Canon EOS 80D travel camera is an upgrade of their 70D and includes a 24MP APS-C CMOS sensor with dual pixel autofocus. The 45 point autofocus system is slightly less than that of the 7D Mark II and considerably more than the 70D.
The 80D travel camera is a noticeable upgrade from the 70D that will provide outstanding image quality under most conditions. It won't do 4K video but how many people need a 4K video of the Spanish Stairs or their night out in Hong Kong? All in all the 80D travel camera will produce the high resolution photos and sharp compelling videos you're after for a price you can afford.
Take your shot, send it to your smartphone via the WiFi connection and share it immediately on social media.
Camera features a durable metal body to stand up to the rigors of life on the road and features leather grips for a secure hold when you need it.
Continuous shooting at up to 6.5 fps jpeg format.
As with many a contemporary travel camera the battery life is not great; perhaps 200-300 shots per charge.
While this travel camera zooms quickly the zoom is limited to 3X.
Canon EOS 70D Digital SLR Camera
Whether you're a hobbyist wanting to elevate your game or a pro in need of a reliable backup the Canon EOS 700D EF-S DSLR is here to answer the call.
While the spare number of AF points doesn't have us dancing in the street the rest of the 700D travel camera is ready made for the road. It's svelte at just a pound and half, it generates beautiful HD video thanks to its subject tracking and continuous AF, the photos have the typical aura of Canon quality about them and it's as affordable as all get out. A Best Bang for your Buck travel camera if ever there was one.
The travel camera body is sealed against all but the harshest moisture and dust conditions.
Continuous autofocus during video capture means no more blurry subjects.
Microphone and headphone ports make it easy to generate high quality audio.
Automatic white balance doesn't do a whole lot.
Body-only through the link below, so you'll need to purchase a lens or lenses separately.
Sony A6500 4K Mirrorless Digital
The Sony a6500 mirrorless travel camera provides 24MPs of image clarity, enhanced image stabilization and an easy to use and reliable touchscreen. It's among the most sophisticated of the company's MILC cameras and one that will turn your ordinary travel pictures into high quality, crystal clear memories you can relive over and over.
If you have a slightly larger budget than most to work with it would behoove you to pick up the Sony 6500 travel camera. It's a no lose value proposition that will generate astonishing imagery will very little fuss and, although it's not cheap, it's still significantly less than some other cameras that are not nearly as nifty.
The 700D travel camera provides pretty impressive noise control for an 18MP camera.
Unlike some other entry level DSLRs the touchscreen is responsive and dependable.
The overall weight of 1.5 pounds means this travel camera won't be a travel anchor.
The standard 18-55mm lens is solid but not one we'd likely pick if we had a choice.
Limited number of autofocus points (8) can put a damper on your efforts to capture motion.
Travel Camera Buyers Guide & FAQ
People typically have questions when it comes to any kind of digital camera and here are 4 of the most common.
Q: What's The Top Travel Camera?
A: If you have the money we'd highly recommend the Sony a7R II Full-Frame Mirrorless Interchangeable Lens travel camera. It's just a smidge larger than a point and shoot but the similarities stop there. The a7 RII will provide all the features of the best high-end DSLR cameras but in a compact form that's also capable of true 4K video. If you are on more of a budget we'd suggest the Canon EOS 700D EF-S: an outstanding consumer grade travel camera at an outstanding price.
Q: What Travel Camera Is Small But Takes Good Quality Photos?
A: Take a look at any of the Point and Shoots on our list. In particular the Sony DSC-RX100/B. With its 20.2 megapixel sensor, steady shot stabilization, 10 fps in burst mode and tough aluminum body this is a camera that will win you over with its ease of use, incredible images and outstanding build quality.
Q: How Do You Use A DSLR Camera?
A: Assuming you have unboxed your travel camera, installed a fully charged battery and an appropriate SD memory card and wish to select your own aperture settings the process of capturing an image with a DSLR (or MILC) typically goes like this:
Look for the power switch and turn the travel camera
DSLRs as well as MILCs typically have a rotary knob on the top. This knob contains symbols indicating the different shooting modes. Turn this knob to the Av or A setting.
Look into the viewfinder and decide whether you're happy with the composition. (If all you see is black you may have forgotten to remove the lens cap. Do that now.)
Make any adjustments to the composition you wish to make (zooming in, shuffling people or objects etc).
You will see a partially exposed gear-type wheel either near the shutter button on the top of the camera or on the upper part of the back of the travel camera. This adjusts the size of your aperture which determines how much light you're allowing in. Rotate this wheel until the image in the viewfinder looks the way you want it.
Tell everyone to say "cheese".
Snap your picture.
Q: What's The Difference Between DSLR And Point And Shoot?
A: A DSLRtravel camera provides a wide array of control options you simply won't get on a point and shoot. Everything from being able to adjust the f-stop, to being able to manually focus, to setting the ISO, shutter speed and more to your liking and being able to switch between AF and MF and taking a sequence of shots by holding down the button. We could go on. But it's simple. With a DSLRtravel camera you get complete control over the picture. With a P&S you don't.
Things To Consider When Buying A Travel Camera
Buying a travel camera is more complicated than buying a pair of flip flops but it doesn't have to be the equivalent of a trip to the dentist. Keep a few basic things in mind when shopping around for the right travel camera and it will make your search a lot easier. Here are some of the most important things to consider when searching for your new travel camera.
Portability – People don't want to be burdened when they travel but most everyone wants high quality photos. Some are willing to carry a large DSLRtravel camera around with them all day to get those photos while others aren't. Which one are you? The question of portability, or ease of carrying, will play a large role in determining which type of camera is right for you.
Image Quality – Although there are exceptions to every rule it's generally true that the higher the megapixel count the better the image quality. The 42 megapixel sensor of the Nikon D810 travel camera is going to capture a more information than the 18 megapixel sensor of the Canon 700D. In addition sensor size matters as well. A full frame sensor is the equivalent of 35mm and will therefore generate an image that is more true to life than a cropped sensor.
WiFi Connectivity – Many a travel camera today features wifi which allows you to share your photos instantly, upload them to the cloud for storage and later retrieval or even control your camera remotely. If these are things that interest you you'll want to be sure your new travel camera is WiFi enabled.
Ease of Use – For people who have been taking photos for years acquainting themselves with a new high end DSLR or MILC travel camera is no big deal. For the rest of us it can entail a steep learning curve. If a learning curve doesn't interest you you'll be better off picking up one of the outstanding Point and Shoot cameras on our list. The image won't necessarily be professional grade and you won't have as many features but they'll still produce excellent pictures and video and do so with almost no effort.
Price – How much you're willing to pay will depend on your budget but also on how important image quality is to you. If you're here reading this we have to assume it's at least marginally important to you. The old adage that you get what you pay for certainly applies to travel cameras but there's also this: once you get above a couple of thousand dollars the differences in image quality will often be so subtle that only an experienced professional will know the difference. It's called the law of diminishing returns. Keep it in mind.
Conclusion
The travel camera has come a long way in the past few decades. The image quality available in today's simplest P&S cameras is light years ahead of anything available even 10 years ago. We hope this information has helped shed some light on the issue of the travel camera for you. And be sure to check back to gearhungry.com on a regular basis for more review guides and product info.
Sign Up Now
GET THE VERY BEST OF GEARHUNGRY STRAIGHT TO YOUR INBOX