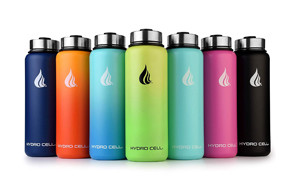 HYDRO CELL Insulated Water Bottle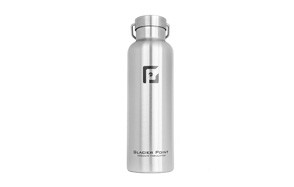 Glacier Point Vacuum Insulated Water Bottle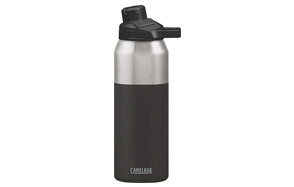 CamelBak Chute Mag Insulated Water Bottle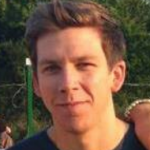 After a long bike ride or exhausting hike, there's nothing worse than reaching for your water bottle only to find that it's lukewarm. Insulated water bottles provide an excellent solution to staying hydrated when out and about – without worry over having to quench your thirst with warm water.
To help you find the perfect water bottle to better stay hydrated, we have put together a list of the best 8 insulated water bottles on the market. Not sure whether an insulated water bottle is right for you? Not to worry, we have you covered with a handy buying guide as well!
The Best Insulated Water Bottle
Insulated Water Bottle Buying Guide & FAQ
Q: What Is An Insulated Water Bottle?
A: An insulated water bottle is very different to your everyday water bottle. Insulated water bottles are uniquely designed to maintain the temperature of the liquid inside the bottle. Many insulated water bottles are designed to keep both cold drinks cool and hot drinks warm for prolonged periods of time, although some bottles focus solely on one of the two.
What often sets an insulated bottle apart in terms of design and construction, is the material that the bottles are made from, and the way they are constructed. The majority of insulated water bottles are made from stainless steel and feature a duel or triple layer design with a vacuum seal that is better suited to managing and maintaining the temperature of the liquid.
Q: How Long Will An Insulated Water Bottle Work For?
A: The length of time that an insulated water bottle will stay effective for all depends on the brand of water bottle that you choose and the liquid that you put inside the bottle. Some manufacturers claim that their water bottle will keep liquids cool for a space of 24 hours, while other brands state that theirs will keep liquids cool for 48 hours.
For bottles that keep liquids both cool and warm, there is normally always a big difference between the length of time for each. Generally, you can expect cold liquids to stay cool for at least twice the duration of hot liquids, which rarely extends to more than 12 hours.
Adding ice to cold drinks, or freezing water in the bottle, and making sure that hot liquids are as hot as the bottle allows, can help to prolong the length of time that an insulated bottle will stay effective for.