Bite The Dart: The Best Nerf Guns Of 2022 For Kids & Adults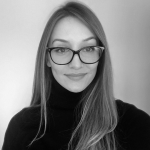 This product guide was written by Jovana Dosenovic
Last Updated
January 17, 2022
Jovana Dosenovic
Jovana is a writer and copy editor living with her lazy calico cat and thousands of (mostly unread) books. She has worked as a copywriter, fact-checker, QA analyst, and librarian, but this has been her favorite gig so far. A bit of a bookworm since she was tiny, she loves nothing more than curling up with a giant cup of coffee or tea and a good book. When not hunched over a keyboard or book, Jovana enjoys going on long walks, short hikes, and occasional camping trips. She also has an unfinished novel she'd like to publish one day. No, really.
GearHungry may earn a small commission from affiliate links in this article.
Learn more
Is there a better toy than a Nerf Blaster? Seriously, just think about it. Nerf guns are great for both outdoor and indoor play, can be enjoyed by all generations and used for every kind of game, playing with them can help keep you and your kids physically active, and they help improve your coordination. Oh, and they're insanely fun too. Needless to say, they're a must-have for group activities whether you have kids or not.
But with so many Nerf guns available on the market – automatic blasters, manual blasters, Nerf rifles, Fortnite Nerf guns, Nerf shotguns, and more – finding the right one(s) for you or your kid can be challenging. To save you time and frustration, we've rounded up the very best Nerf guns available. This was an insanely fun list to compile as most of us here at GearHungry are huge Nerf fans; we made sure to include all types of models, from simple dart shooters to pretty powerful rapid-fire Nerf rifles, so you're guaranteed to find one (or several!) to your liking.
Whether you're looking for the best Nerf blaster for kids or something more powerful for grownups, here are the coolest Nerf guns this year.
The Best Nerf Gun
Why Trust Us
If anyone takes Nerf wars seriously, it's GearHungry's staff (okay, and some of the children of our staff members, apparently). We know that a good Nerf blaster is only part of the equation; the amount of ammunition, how quick you and your team members are, how good at hiding you are, and more, also play a huge role. This is why when picking the best Nerf guns for this guide, we made sure to include a wide variety of blasters – because what's the best blaster for one is only mediocre for another.
Who This Is For
Literally anyone looking for a solid Nerf blaster for their next battle! Whether you're shopping for your kid, nephew, or grandchild, or you're shopping for your own adult self, we're positive we've got an awesome blaster for you.
How We Picked
We started by checking out the best-sellers and reading (hundreds of) customer reviews. We then consulted with the die-hard Nerf fans on our team (and their kids), trying to pick only the absolute best Nerf blasters out of a pile of best-rated models. We made sure to include a variety of Nerf blasters – pistols, shotguns, rifles, even bazookas included – so there's something for everyone.
How We Tested
While we (regrettably) didn't test all the Nerf guns featured on our list, we did some. One of our editors tested the Elite 2.0 Echo, reporting that it's a fantastic mid-budget blaster (especially when used with more substantial aftermarket darts) that's suitable for both adults and kids. We also talked with other Nerf hard-core fans on our team who let us know their favorite models, and we made sure to consult with the parents of little Nerf fans on our team too.
Sources:
Nerf/History – Nerf Wiki
Nerf - Wikipedia
Sign Up Now
GET THE VERY BEST OF GEARHUNGRY STRAIGHT TO YOUR INBOX