Last updated:
21 Dec 2020
15 Best Kids Electric Cars (Review) in 2021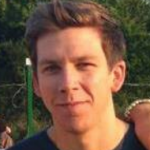 This product guide was written by Jordan Carter
Published
August 17, 2018
Support us! GearHungry may earn a small commission from affiliate links in this article.
Learn more
The kid with the electric car is the king of the playground. It's the best toy you can get your hands on.The freedom of being able to drive around the garden or street is completely liberating. The only slight problem is that it's hard to gift wrap, but you can bet they'll be so excited, they'll hardly notice any badly wrapped edges. There is a huge variety when it comes to kids' electric cars, so it's difficult to know where to start. Fortunately, we've done the legwork for you. Here's a breakdown of the 12 best electric ride-on cars.
Best Electric Car For Kids
Kids Electric Car Buying Guide & FAQ
Features to Look for In Kids Electric Cars
Battery – We know how upsetting it can be when you spend all day charging a toy and it only works for 10 minutes. That's the kind of stress you can do without. Battery life is important. All of these products take a long time to charge, but you will get around an hour of battery life for the kids to enjoy. If you are looking for the best battery life, then you should consider the Radio Flyer Tesla. They boast the best battery life in the category, with their long-range lithium-ion batteries. What else would you expect from Tesla?
Age Range – You don't have to take the age range as gospel, but it's a good indication. Of course, all children grow at different rates, and you will know better than anyone if a product is suitable for your child. Most of the products have dimensions of the interiors of the cars which you can use to know for definite if your children will fit in the car.
Safety Belts – With top speeds of 5 or 6 mph, there is actually no need for safety belts on your kid's electric ride on toy. The reason most manufacturers include them is to teach children about road safety. It is your kid's first chance to be a responsible person by buckling in and ensuring their own safety. It gives an element of education to the battery-operated ride on toys that is really important for child development.
Remote Control – Some of the best battery-powered ride on toys come with a remote control for parents to use. That means, when your kids have ventured a little too far down the road, you can take over and bring them back. The other function is to actually drive with your children and make the experience a bonding session. Or, if those reasons don't do it for you, you could keep the remote control a secret and mess with them by putting the car in reverse.
Design – You don't want to end up with an ugly looking product that becomes an eyesore as soon as your kids have stopped playing with it. The manufacturers featured in this article have carefully designed their product to look and feel as close to full-sized cars as possible. Some cars – like the Radio Flyer Tesla - are remarkably close to the real thing, which will really stimulate your kid's imagination.
Additional Features – Some of these ride-on cars for toddlers have a better spec than some cars on the road. You can get a ride-on car loaded up with MP3 players, FM radios, aux inputs, microphones, sound effects, working doors, working headlights, neon kits, and more. Wait till you see your kid's face when they can put some tunes on and drive around the garden with their friends, or even make announcements as they drive past.
Brand - In the world of battery-powered cars for kids, there are some really trusted brands, like Radio Flyer and Costzon. We know that you can trust these brands because they are tried and tested. Some of the cars on this list are official recreations of real cars like the Costzon Mini Cooper. These cars are licensed by the official manufacturer of the product, so you know they are high-quality. Plus, they make a great addition to your garage if you own the car they are based on.
Quality - Battery powered ride on toys can be pretty expensive. So, you want to know you are getting a quality product. All of the battery-operated cars on this list are made by trusted manufacturers. They use high-quality materials and electronic components to ensure that your kid's electric ride on isn't going to break down or fall apart as soon as you get it out of the box. These products have gone through rigorous testing to make sure they stand the test of time.
Safety – Safety is everything when you are buying something for your children. You want to know that there are no sharp edges, no exposed electronics, and no other potential dangers. When it comes to buying a kid's motorized car, there are additional safety concerns. For example, you don't want your children to be able to go too fast and hurt themselves. That's why all the cars on this list are limited to 6 mph or below. Also, some of these products are remote control ride on car, which gives you the added safety measure of being able to take over the controls whenever necessary.

The benefits of riding electric cars for kids
It might seem like a ride-on electric car is just for fun, but there are actually quite a few benefits:
Develop Coordination – It seems obvious, but your kid will pick up a lot of driving skills from having their first go behind the wheel. These toys aren't fast enough to cause any danger but will still teach children the coordination and spatial awareness that is needed for driving. It will give them a head start when they are old enough to get a real car.
Build Self Confidence – Being behind the wheel of a vehicle takes confidence. They might be a little scared at first, but they'll soon get used to the controls and build up their confidence. Before you know it, they'll be racing around without a care in the world.
Allows Exploration and Adventure – With children having more and more indoor activities available, it can feel difficult to instill a sense of adventure. Ride-on cars are an excellent way of encouraging them to explore their surroundings.
Promote Independent and Group Play – Everyone who's read a parenting book knows how important play is in child development. Your kid won't be able to wait until they can get out and play with their electric car, whether they're riding solo or with their friends.

Kids Electric Car FAQ
Q: What is a Kid's Electric Car?
A: A small motorized vehicle made to look like a real car. They are often designed to look like models of real cars to provide children with the feeling of driving around like an adult. They first came around in the late 1980s and have since become hugely popular selling in the millions. Modern electric ride-on cars are packed full of features to make the driving experience even more like the real thing. They are normally powered with a 12V or 6V battery.
Q: Are Kids Electric Cars Safe?
A: Yes. They are limited to speeds of 6mph or slower and don't have any small parts or jagged edges for children to hurt themselves on. As with all toys, they have to pass certain safety requirements to be sold in the USA or UK. Also, it is worth mentioning that children should be properly supervised at all times and kept away from open water or roads.
Q: How long do the batteries last?
A: This depends on the size of the battery and the manufacturer. You can expect 6V batteries to last for around 45 – 60 minutes of continuous use, while 12V batteries can last up to 4 hours. Check the specifications of the car before buying.
Q: What's the difference between 12V and 6V?
A: The higher the number of volts, the more powerful the car will be. 6V cars are less powerful and 12V are more powerful. You can sometimes find a 24V ride on cars, but there aren't any featured on this list. It is important that you use the correct battery with the motor of your car – for example, a 12V battery won't work in a 6V car.
Q: How to care for Kids Electric Cars?
A: The most important factor when caring for your kid's electric car is the battery. Make sure, when you first get your ride-on car, to charge the battery until it is fully charged. Otherwise, you could end up damaging the battery and causing the battery life to shorten or simply not work at all. Also, you should try to avoid letting the battery run out completely, for the same reasons. Aside from the battery, you should keep them stored inside or under a cover.
Q: On what surfaces can my child ride?
A: This again depends on the specific vehicle you choose. Some kid's electric ride-on cars are built specifically for off-road whereas some are much better on the pavement. Most cars can be driven over any flat surface, as long as it is not too wet or loose. They don't have enough power to do any serious off-roading, so try and keep it to the garden or pavement.
Sources:
Are Electric Ride On Cars Safe? Five Questions for Parents - Remarkable Toys
Best kids electric cars 2018 - Car Buyer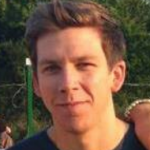 Jordan Carter is Gear Hungry's resident Editor-in-Chief with a genuine love and passion for all things tech. Jordan works diligently to ensure only the best products ever make it onto the platform and are showcased in Gear Hungry's carefully curated, tested and expertly researched, informative buying guides.