Bizzy Organic Cold Brew Coffee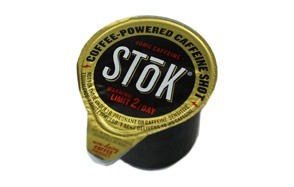 50 SToK Caffeinated Cold Brew Coffee Shots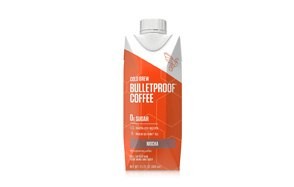 Bulletproof Mocha Cold Brew Coffee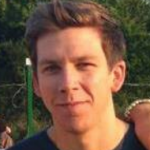 Coffee is the universally popular drink known throughout the entire world. There is something about coffee that invokes strong emotions. This dark brew unties people every where as we all flock to cafés to join each other for this beloved beverage. Hot coffee has some amazingly strong flavors and definitely packs a punch, but it isn't a favorite with everyone. More and more people are choosing to take their daily fix of caffeine cold.
Cold brew coffee still has the same characteristics of coffee that we love in the hot version, but the flavor is less bitter. The lower acidity in cold brew coffee gives it a sweeter, smoother flavor and it also contains a lot less caffeine even though, in most cases, the ratio of coffee to water is a lot higher than hot brewed coffee. Cold brew coffee is easy to prepare and, best of all, you can prepare it at night and have it ready and waiting for you in the morning. The best cold brew coffee will tantalize your taste buds and make your morning routine a lot happier.
The Best Cold Brew Coffee
Conclusion
Why You Need To Try Cold Brew Coffee
A coffee purist will tell you that coffee must be hot and black but attitudes have been changing for years and if you haven't tried cold brew coffee yet, there are a number of reasons why you should. Firstly, cold brew coffee is far less acidic than hot coffee. This means it will be a lot gentler on your stomach which is desirable if you need coffee in the morning before breakfast. It's also super easy to make, the flavor is more intense and it contains more caffeine than hot coffee. Some would even argue that it's better for the environment because you don't need to use electricity to make this marvelous brew.
 Seriously folks, step out of your hot coffee comfort zone for a moment and give cold brew coffee a try. It doesn't mean you're cheating on your hot coffee, but you will definitely be pleasantly surprised by the mellow smoothness of cold brew coffee. Best of all, in those hot summer months when you need the caffeine hit but feel the weather is too warm for a steaming hot cup of java, the cold brew variety can be perfectly chilled giving you cool relief with the caffeine you crave. Enjoy.