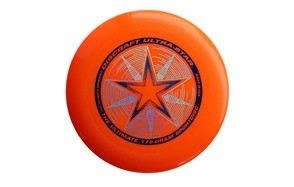 Discraft 175 gram Ultra Star Frisbee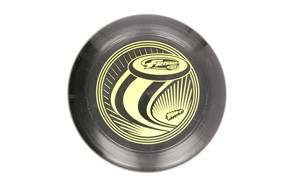 Wham-O Super Flyer Frisbee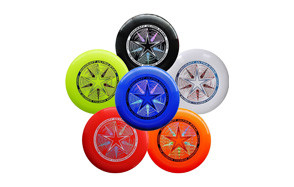 Discraft Ultra-Star 175g Ultimate Frisbee Sport Disc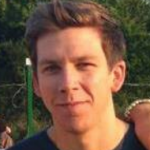 Frisbees have been around for quite a long time. Long, long before the world famous plastic disc become a childhood icon, the first Frisbees where most likely stones, flattened by running water in rivers and streams. Later, many items were used as Frisbees – hats, plates, lids and pretty much any flat, round object became a tossable toy.
What is it about the humble Frisbee that has made it such an iconic outdoor toy? Well, for one, anyone can throw a Frisbee and you don't even need to be very good at it. It's a great way to spend a fun afternoon outdoors and it's a relatively cheap piece of equipment.
Although it is a great recreational toy, you can also practice your skills and become a competitive Frisbee player. There are competitions all over the world for those who have really developed some serious skills when it comes to this fun sport and it has also become an Olympic event. With the right disc throwing technique and the best Frisbee, you too can become a serious competitor, or just have fun with your friends.
The Best Frisbee
Frisbee Buying Guide & FAQ
How We Chose Our Selection Of Frisbees
Reviews – With so many frisbees in the marketplace worldwide, it's almost impossible to research them all to find the best one for yourself. Fortunately, we no longer need to spend countless hours looking at the thousands of frisbees out there thanks to reviews. Customers know what works for them and what doesn't and their reviews have made it considerably easier for us to sort through these reviews to put together the best frisbees for our selection.

We checked reviews to see how satisfied consumers were with their purchase. We checked for how well the frisbees could be handled, how durable they are and, of course, how well they fly. You too should take the time to read the reviews so you can be sure you are getting the best frisbee for your needs.
Price –Let's face it, there's not an awful lot that goes into making a great frisbee so unless you are a serious competitor, you don't want to fork over loads of cash. That doesn't mean you can't get a great frisbee at a budget price. Our selection of frisbees are all pleasing to the pocket but many in our selection are definitely worth the higher price tag, particularly if you are buying one for younger frisbee enthusiasts or those who play in competitions.
Quality –When it comes to playing with a frisbee, there's not much that can go wrong. A couple of dents and scratches won't have much of an impact on how well it can sail through the air. However, over time, the plastic can harden and become brittle, particularly if you leave it out in the sun. Some of the newer model frisbees are made with better quality materials so they are more durable and will last longer. If you want to buy a frisbee for competitions like Ultimate, then quality is of the utmost importance. This is when you want a frisbee with a little more thought going in to the design and manufacturing process so you get the best aerodynamics and distance from your disc.

Features To Look For In Frisbees
Materials – Most frisbees are made from plastic of one type or another, and for the most part, this is the ideal material. However, hard plastic may not be the best material for kids to throw at each other and try and catch. Being hit by a hard plastic disc can be quite painful. Fortunately, some frisbees are made from soft foam making them ideal for young kids who are just starting to learn how to throw and catch frisbees for the first time.
Weight – A standard weight for frisbees can vary from 175 to 200 grams. Most people prefer a lighter frisbee, but others prefer one with a little bit of extra weight so they can sail them for longer distances or have more control in windy conditions.
Durability – Frisbees are the ultimate toy for summer fun and that generally means they spend a lot of time in the sun. They also get thrown around a lot (obviously) and often impact with rocks, brick walls, concrete driveways and trees. You definitely want a frisbee that can take a decent amount of abuse so you can get through a summer or two without replacing them.
Frisbee FAQ
Q: What is the best way to clean a frisbee?
A: Oddly enough, some testers place frisbees in a dishwasher at high heat to test for heat resistance. You don't need to be that drastic when your frisbee needs cleaning. A simple rinse under water is usually enough. If your frisbee is extra dirty, a cloth and some dishwashing liquid will do the job quite easily.

Q: When is it time to replace my frisbee?
A: Frisbees usually last for years, but if you've had yours for a considerable time and it seems to wobble unevenly while it's sailing through the air, it may be time to get a new one. If you are just a recreational thrower, you may be able to play for a little while longer, but if you play in any type of competition, you definitely don't want a warped frisbee you can't throw accurately.
Q: How To Throw The Perfect Frisbee
A: Throwing a frisbee is pretty simple, but there are a few techniques involved in throwing the perfect frisbee.
Take the frisbee in your hands and arc your wrist towards your chest. With a quick flick of your wrist, let it fly. That is the basic way to throw a frisbee and you may want to experiment with things like grip, foot stance and the amount of flick, or snap you exert from your wrist.
When it comes to stance, your front foot should always be the same as the hand you throw with. Turn your torso quickly as you release the frisbee.
Throwing a frisbee has been a favorite beach pastime for decades and its popularity is continuously growing due to the fact that absolutely anyone can play. This is one of the best toys for kids and, as an added bonus, it gets them out of the house and away from their digital devices. Next time your little person is complaining of boredom, get them a frisbee and watch them have some real fun. While you're at it join in.