So Fetch: Best Frisbees of 2022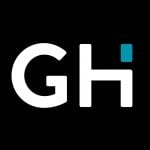 This product guide was written by GearHungry Staff
Last Updated
August 24, 2021
GearHungry Staff
GearHungry Staff posts are a compilation of work by various members of our editorial team. We update old articles regularly to provide you the most current information. You can learn more about our staff
here
.
GearHungry may earn a small commission from affiliate links in this article.
Learn more
The origins of the frisbee date back to the mid-1800's to a pie company named 'Frisbie's'. When the pies had disappeared, customers would chuck the pie tins between each other in a game of catch, shouting "frisbie!" with each toss.
In 1948, the Frisbie discs began popping up on store shelves, and in 1957 the first mass-produced Frisbees from Wham-O toys hit the market. They sold like hotcakes. Since then, these flying discs are now common and can be seen in parks all over the world. Millions have been entertained with these circular pieces of plastic, and consequently, the sport of disc golf and ultimate frisbee have emerged. Kids, adults, and dogs alike can spend hours chasing these little UFOs.
To craft a guide to the best frisbees, I considered all user groups, from the casual to the canine to the professional and popular locales like the beach. Most of us have played beach frisbee, right? It's time to take flight, dive in, and explore the best frisbee and frisbee reviews.
The Best Frisbee
Innova Big Kahuna Heavyweight Frisbee
During testing, the Innova Big Kahuna Heavyweight lived up to its name, fighting the wind on the Puget sound while we played a game on the beaches of Vashon Island. This 200g frisbee might be a bit bigger than regulation size, but I was thankful for the extra weight in the wild winds that inhabit the Pacific Northwest.
While the main beach we evaluated this beach frisbee on was rocky, it was still an excellent time. I should have chosen a brighter color (I opted for black), making it easier to find this product when it got lost in bushes or behind rocks. The recessed inner edge made one-finger catches and beer-can catches easy, and this frisbee even floats a bit in the water—which was useful when we botched throws. Read the in-depth review here.
Key Features:
17 colorways
Great for windy areas and beaches
Nite Ize Flashflight Frisbee
My personal favorite frisbee on this list is the Nite Ize Flashflight. Aside from the punny name, the product itself is simple, but genius — an LED light with two replaceable batteries lights up this frisbee and, consequently, the sky. The light operates with a single button, and the whole frisbee stays well-lit while flying. I went with the blue LED option because it's my favorite color, but there are five colorways to choose from. 
In addition to the nifty LED light, this frisbee is well balanced at 185g for consistent flight. Even if you happen to have had a few adult beverages, this product flies smoothly and evenly—trust me, we tried it. Two things I would have liked to see on this product are recessed firewire for single finger and beer-can catches and glow-in-the-dark material for the frisbee itself. Other than that, the Flashflight was a huge win. Read the in-depth review here.
Key Features:
LED light
Two replaceable batteries
Five colorways
Specification:
Brand

Nite IZE

Weight

11.04 Oz.
Our next product in the lineup of best frisbees is for the serious disc golfers. The Innova DX Aviar is a staple in any competitor's bag because of its dependability and accuracy. This disc is a go-to putter and great for accurate approaches to the goal. This product gets a two for speed, three for glide and one for fade, and 0 for a turn. 
This is a must-have tool in your arsenal if you're breaking into disc golf or for more serious competitors. It is Innova's most popular disc and has won more world championships than any other disc, which is a testament to its capabilities. Make sure to also check out our selection of the top spikeball sets to get right now.
Key Features:
Varying weights
Dependable
Durable
Great for competitors
Specification:
Brand

Innova

Model

INDG-DX-AVIARPA-50

Weight

7.04 Oz.
Aerobie 13C12 Pro Ring Frisbee
For long-distance throws, you need a lightweight frisbee like the Aerobie 13C12 Pro Ring. With a hollow center, soft edges, and a diameter of 13 inches, long-distance throws are a cakewalk. In fact, this ring was used for the Guinness world record longest frisbee throw of 1,333 feet (seriously). Additionally, the flexible nature of the ring and soft edges make catching easy and painless. It's simple to learn to catch this ring on your arm or foot, and it makes a great frisbee for dogs.
This product comes in three different colorways: red, green, and blue! The main downside of this product is that because it is so lightweight, it could be easily thrown off course by the wind, and the soft exterior can be sensitive to dog teeth if playing with your pup.
Key Features:
13-inch diameter
Three colorways
Great for long-distance throws
Specification:
Brand

Aerobie

Model

13C12

Weight

5.1 Oz.
Activ Life Kid's Flying Frisbee
Regular frisbees can pack quite a punch when thrown correctly. Activ Life Kid's Flying Rings weigh a mere 33g to lighten the blow for little ones and those learning. These rings fit easily into small hands with a 1.5-inch width and 9 5/8″ diameter. Teaching kids to throw a frisbee can be quite the task, but these rings are the perfect size for learning and play.
The ring's flight path is relatively straight and best for throws 15 to 30 feet long, although the toy can fly up to 80 feet in the right conditions. This package comes with two rings for plenty of play — just keep them away from your puppy because their teeth can damage the rings. You may also like these fun beach volleyballs, so check them out.
Key Features:
Two rings
9 5/8″ diameter
Great for children  
ChuckIt! Paraflight Flyer Dog Toy Frisbee
Many of our four-legged friends love frisbees as much as we do. But regular frisbees don't usually float or stand up to chewing like the ChuckIt! Paraflight Flyer Dog Toy does. This nylon and rubber toy is gentle on dogs' teeth and is excellent for long-distance throws. Additionally, this product floats, so it's an excellent option for lakes and rivers or any body of water on a hot day.
This dog toy comes in two sizes for pups of all sizes. The flight path of this frisbee should have it gently descend for easy catching for your dog (or cat, but that's a pretty talented cat!). Multiple layers of fabric make this product durable for chew-happy pups and rough landings. Here are some awesome horseshow sets you might also like, so don't forget to check them out.
Key Features:
Nylon and rubber construction
Multi-layered fabric for durability
Two sizes 
Specification:
Brand

Chuckit!

Model

221101

Weight

1.76 Oz.
Dynamic Discs 3-Pack Prime Burst Starter Set
Are you reading this guide because you want to break into disc golf? We've got you covered. The Dynamic Disc 3 Disc Prime Burst Starter Set is the perfect way to start your new sport. This set contains three discs, a driver for getting off the tee, a midrange disc, and a putter for short-range shots and accuracy.
The weight of each disc ranges from 170-176g, so they are near if not precisely regulation size. Additionally, each disc has a unique design, so no two are alike! Lastly, if you aren't delighted, there's a money-back guarantee for some extra peace of mind. For some more games perfect to bring to the beach, browse our guide to the best bocce ball sets.
Key Features:
Three-disc set
170-176g
Money-back guarantee
Driver, putter, and midrange disc included
Specification:
Brand

Dynamic Discs

Model

7350068225529

Weight

1.3 Pounds
Why Trust Us
We've all thrown a frisbee a few times. Having had dogs throughout my life, having spent a lot of time coaching and teaching children, and being an all-around lover of the outdoors — I've thrown a frisbee quite a few times in my life. When this article came up, I had a camping and climbing trip pending, so it turned out to be the perfect testing opportunity.
Who This Is For
Below is the breakdown of the user groups and environments I expected for this guide. This guide is ideal for anyone who wants a frisbee, including those using a disc with their dog or child. Additionally, we included a few basics for amateur disc golfers as well.
It's a good starting place if you're breaking into disc golf, but I recommend seeking further recommendations from disc golf-specific organizations.
How We Picked
Before selecting a group of frisbees for this guide, I broke down the primary user groups: Disc golfers, casual frisbee users, dog owners, child owners, and the usual places you would use frisbees—beaches, grassy parks, etc. Once we had the basic demographics down, it was imperative to ensure there was something for every user group, and thus, this guide was born.
Inexpensive frisbees, cool frisbees, some of the most expensive frisbee to the best beginner frisbees, there are good, quality frisbees for every type of frisbee player out there.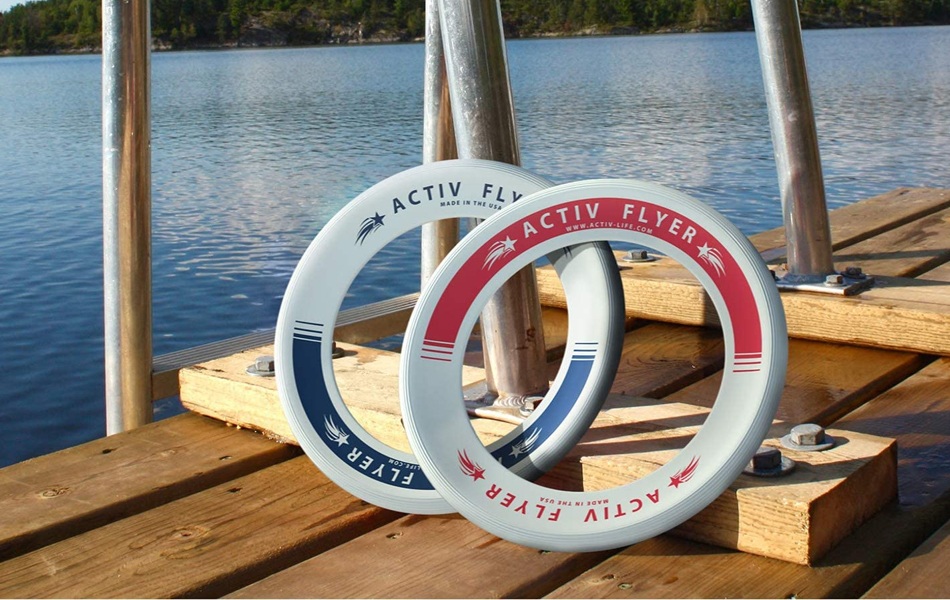 How We Tested
The frisbees that I tested for this guide were brought along on a camping and climbing trip to Leavenworth, Washington. I expected that we'd lack cell phone service and would want something to do together to pass the time at camp. Every member of the trip now wants a frisbee because we had so much fun throwing these awesome frisbees around camp.
We even made up ridiculous games to increase the level of difficulty. Some of our games included throwing the LED frisbee at friends who went off into the woods to tinkle. What's better than trying to do your business in the woods and have a UFO fly right into your head? Other games included attempting to catch the frisbee on top of your beer can (this works best with tallboys) and throwing your empty beer can at a moving frisbee. How many trees can you dodge became another fun game at night too? Were these ridiculous games the obnoxious creations of several intoxicated adults? Yep. Were they entertaining? Absolutely.
When throwing a disc back and forth gets boring, use your imagination, and make up something fun. In addition to the crazy games that unfolded from the depths of our imaginations, we attempted to throw the frisbees off a 30-foot-high platform to another person (this did not work) and played casual games on the beaches of Vashon Island. The good news is, a few boulders, a river, some beer, and two frisbees can keep multiple adults entertained for at least a week.
Features To Look For In Frisbees
Style - In theory, you are more likely to use a frisbee (or anything else) that you like the design and style of more than one you don't. It's best to opt for a disc that you will actually enjoy using and looking at.
Material - Most traditional frisbees are plastic, specifically polyethylene. More flexible or cloth frisbees will use other materials to suit specific needs. However, if you find a regular plastic disc frisbee, there's a significant chance it's polyethylene.
Weight - For most beginners and casual frisbee players, a midweight frisbee is best. If you're hoping to break into the ranks of the disc golf world—you should have a few frisbee's of varying weight in your arsenal, including both light and heavyweight discs. The official frisbee weight, according to USA Ultimate, is 175 grams.
Durability - No one wants a product that falls apart or stops functioning early on. Depending on your usage (for your dog, casual park frisbee, or disc golf), you'll want different qualities when it comes to durability. If you're playing with kids, you should expect the frisbee will hit trees and other objects as they learn and opt for something ding resistant. When throwing a frisbee for your dog, you'll want a toy that can handle their bite. For disc golfers, ding-resistant frisbees that hold up when used daily on the course are necessary. Look into professional discs and high-quality frisbees from good frisbee brands like Innova or other reputable brands.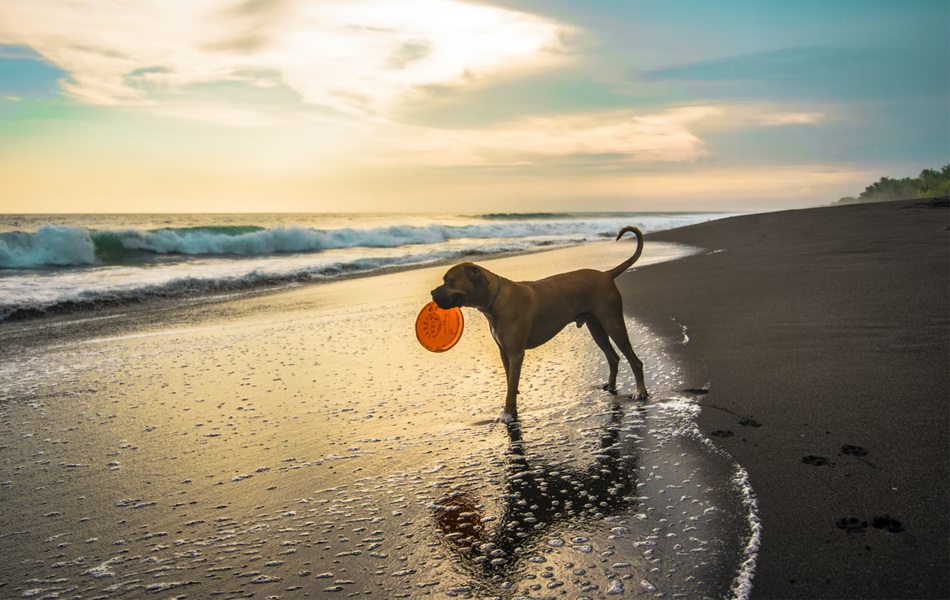 Frisbee FAQ
Q: How do I hold a frisbee?
A: As you dive into the world of frisbees and disc golf, you will find that there are many grips you can use for holding a frisbee. The main grip and often the first grip taught is the power grip which is often used for gentle games of catch in the park too. For the power grip, place your thumb on the rim of the top of the frisbee and curl your fingers under the rim.
Q: Are heavier frisbees better?
A: Depends on the conditions. Heavier frisbees can maintain more stability in windy conditions or if the thrower can produce some major power behind their throws. For beginners, it's best to start with a midweight disc until you develop a solid technique, and you can change it up from there.
Q: How far is the longest frisbee throw?
A: The longest frisbee throw was 338 meters or 1108 feet. For reference, that's father than three football fields.
Q: What is the best way to clean a frisbee?
A: As with many items, a good scrub in some warm water with a bit of soap is the best way to clean your frisbee. Depending on its condition, you may be able to get away with a quick rinse with a hose.
Q: When is it time to replace my frisbee?
A: For the casual park frisbee, it may be years before you retire your frisbee, and you should dispose of it when it is too dirty, worn, or destroyed to use anymore. For more avid disc golf players, this answer is more nuanced. Holes in the disc are an obvious reason to discard but otherwise when your disc stops flying the same as it used to—it may be time to say goodbye.
Q: How do you throw a frisbee perfectly?
A: There are many ways to throw a frisbee. Each grip and throwing method serves various thrower needs.
Sources:
Frisbee Background - Made How
Record-breaking Launches - TechnoGym
Sign Up Now
GET THE VERY BEST OF GEARHUNGRY STRAIGHT TO YOUR INBOX