Best Transformer Toys in 2022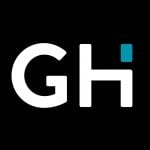 This product guide was written by GearHungry Staff
Last Updated
August 27, 2018
GearHungry Staff
GearHungry Staff posts are a compilation of work by various members of our editorial team. We update old articles regularly to provide you the most current information. You can learn more about our staff
here
.
GearHungry may earn a small commission from affiliate links in this article.
Learn more
You may have memories of playing with the original Transformers toys as a kid, watching the TV show, and re-enacting the most memorable scenes with friends as you made Autobots and Decepticons collide. With the continuation of the franchise that has been going on for over a decade, Transformers are as popular as ever. There is something about them that keeps generation after generation interested, whether it be battling robots or cool cars or a mixture of both. If you are or have someone in your life who is a massive Transformers fan, why not roll out, and take a look at our list of the best Transformers toys.
The Best Transformer Toy
Transformers Generations Power of the Primes Evolution Nemesis Prime
Our top choice for the best Transformers toy is the awesome Nemesis Prime action figure. Enhanced with the Prime Master, Optimus Prime's evil clone is one of the baddest looking robots in the universe and is ready to do battle right now.
It is a perfect gift for boys as it transforms into 4 different modes including Nemesis Pax and the tractor-trailer during its downtime. The design goes above and beyond the ordinary Prime molds as well as including an array of Autobot threatening weapons including arm-mounted cannons. All of this and more make this Amazon Exclusive a more-than-worth-it purchase. Be sure to also check out our list of the top Lego Robots for more great items like this.
Key Features:
Amazon Exclusive action figure
4-in-1 converting possibilities
Special edition accessories included
Play as both Transformer and in vehicle mode
Specification:
Brand

Transformers

Model

E2059AC1

Weight

2 pounds
Playskool Heroes Transformer Rescue Bots Optimus Prime
Playskool Heroes Transformer Rescue Bots Optimus Prime toy is designed for those just getting started in the world of Transformers. It looks just like everybody's favorite Autobot leader and has simple-to-transform mechanics that provide hours of fun for younger children.
The Heroes Rescue Bots line is a range of Transformer toys for kids no older than 7, and while it doesn't come with all the cool features of the more complex models, it is no less a great introduction to the series and helps to encourage great motor skills and problem-solving ability.
Key Features:
Kid-sized 2-in-1 action figure
Converts quickly from robot to truck moe and back
Well-made and durable construction
Fully spinning wheels to authenticity
Specification:
Brand

Playskool

Model

B1835F01

Weight

6.4 ounces
Transformers: Generations Power of the Primes Leader Evolution Optimus Prime
And here is the big man, the top dog, the most recognizable character in the Transformers franchise: Optimus Prime. It is the best-looking Prime ever designed and sticks as close to the movie as possible, complete with an array of great features that bring even more authenticity.
This robot Transformer comes with three different modes: Prime, Orion Pax and the famous truck that he used to hide in plain sight and is provided with state-of-the-art weaponry to do battle when needed. A classic Transformers toy that no play or collection should be without, Optimus Prime is a prime example of the very best Transformers toys. For more great toy ideas, check out our Nerf Guns guide.
Key Features:
Figure evolves from Orion Pax to Optimus Prime
Sold with a collectible character card
Matrix of Leadership accessory provided and fits in chest
Robot-to-tractor trailer in 33 steps
Specification:
Brand

Transformers

Model

E1147

Weight

1 pounds
Transformers: Generations Power of the Primes Deluxe Class Dinobot Snarl
One of the cooler Transformers Prime toys (not that there's a shortage of coolness), Dinobot Snarl loves to engage in the chaos that is war and is a massive improvement on previous versions. 
The transformation is complex but rewarding, and it has been constructed to be durable enough to handle rough play against our heroes. For those who loved the classic Transformers of the 80s, Snarl is a great modernized throwback that will have you weeping with nostalgia.
Key Features:
Converts from robot to stegosaurus in 13 quick steps
Prime Armor accessory included 
Collectible character card included
Combines with Master Prime figures to create ultimate Dinobot Volcanius
Specification:
Brand

Transformers

Model

E1126

Weight

1 pounds
Playskool Heroes Rescue Bots Energize Bumblebee
The best Bumblebee Transformer toy for youngsters is an Amazon Exclusive and a totally authentic replica based on the Rescue Bots TV series. This is a great introduction to all things Autobots and comes with two easy-to-transform modes.
We all know and love Bumblebee, so why not inspire your kid to feel exactly the same way. The design is a clever piece of engineering, even for a toddler's toy, that will be sure to be the start of a lifelong love for Transformers. Our handy guide to the hot wheels tracks features more great products like this.
Key Features:
Amazon exclusive action figure
Authentic replica based on Transformers Rescue Bots TV series
2 modes for twice the fun
Easy to transform between car and bot
Specification:
Brand

Transformers

Model

A2766F01

Weight

9.1 ounces
Transformers: Robots in Disguise Combiner Force Team Ultra Bee
Combine four different characters together to create the ultimate disguised robot that can protect the world like no other. With a simple click mechanism, you can connect your favorite heroes and be ready for battle like no other.
Robots in Disguise provide a little more work than your average, ready-assembled Transformers action figure, but that doesn't mean your kids will miss out on any of the fun. The five pieces can work as either a combined force or separately, which provides hours of entertainment and fun.
Key Features:
Combines 4 figures to create Ultra Bee figure
Easy to connect figures with simple click
Compatible with other Crash and Team combiner figures
Part of the Transformers Combiner Force
Specification:
Brand

Transformers

Model

C0626

Weight

1 pounds
Playskool Heroes Transformers Rescue Bots Energize Boulder The Construction-Bot
Another Rescue Bots toy, Boulder the Construction-Bot brings an array of cool little add-ons that make it just a tad more exciting than your average toy. It has both a drill and rescue hook, which attach in either bot or bulldozer mode, so your kid can be sure he will always come to the rescue.
The Rescue Bots toys are made at an exceptional quality and can withstand all kinds of youngster bashing and thrashing, which only means that they are even more equipped to protect the world than first believed. Love this product? Check out our Lego Ninjago sets review for our top picks.
Key Features:
Robot figure holds his rescue drill
Easily transform Boulder from vehicle to bot and back
Rescue hook attaches to bulldozer mode
Excellent addition to Rescue Bots Collection
Specification:
Brand

Transformers

Model

A2771F01

Weight

9.6 ounces
Transformers Generations Leader Class Jetfire
This discontinued figure is now only available through sellers and that is one of the reasons we've made it our premium choice. Jetfire is one of if not the coolest looking of all Transformer toys and is an excellent role model for getting your kids into science.
This Jetfire toy comes with a massive amount of extra including weapon combinations and cool, quick transformations that bring the toy and the franchise to life. An awesome and must-have for any collector, your shelf will not be complete without Jetfire keeping check on you and the other Autobots.
Key Features:
Removable battle helmet
Transforms from vehicle to robot mode and back quickly
Arm-mounted cannons provide authenticity
Designed with Turbo Thrusters and Photon Missile launchers
Specification:
Brand

Transformers

Model

A7297000

Weight

1.4 pounds
Playskool Heroes Transformers Rescue Bots Medix the Doc-Bot
Come to the rescue of the rest of the team with Medix, a masterfully crafted Doc-Bot from Playskool. All battles need someone to clean up the injured and there is no one better than this simple-to-transform little toy.
Its coolest feature is the siren-push button when in ambulance mode that will automatically transform it into robot mode, while those who want to go back to ambulance mode will learn how to manipulate the toy and use their hands to transform it back to normal.
Key Features:
Easily convertible between ambulance and robot mode
Push siren to transform
Fun action figure
Pull apart to transform from robot to ambulance
Specification:
Brand

Transformers

Model

36797F01

Weight

12 ounces
Transformers: The Last Knight – Knight Armor Turbo Changer Bumblebee
This Bumblebee Transformer toy is one of the easiest to transform in the whole line which will get your kid ready to save the world in no time. For authenticity, it comes with excellent movie detailing and out-of-the-box instructions to get playing immediately.
This is a great gift for those who are obsessed with The Last Knight and should tide them over until Bumblebee is released later this year. However, be sure to be careful with it, as it is not as sturdy as other models, which is a shame, as its an awesome looking figure. Find more great products like this by checking out our guide to the Lego Star Wars sets.
Key Features:
Includes Knight Armor power-up
Designed with movie detailing
On-the-box instructions make for simple set up and fast play
Converts between car and robot in 2 quick steps
Specification:
Brand

Transformers

Model

C0886

Weight

0.96 ounces
Playskool Heroes Transformers Rescue Bots Optimus Prime Trailer Playset
This Playskool Transformer Optimus Prime toy combines fast-paced racing action with an array of possible adventures. Kids can use the trailer to complete high-speed races with both Bumblebee and Blurr mini-vehicles, while Prime watches on.
The transformation process is easy for youngsters and does not come with any small parts, and the launchers make for accelerated action that you won't find with other Transformer toys. A playset full of possibilities, your kid will love this set and be begging you to help him complete the collection.
Key Features:
Create big adventures with little heroes
Easy to handle and manipulate for youngsters without the small parts hazard
2-in-1 trailer to race track possibilities
Launch and race included Bumblebee and Blurr vehicles
Specification:
Brand

Playskool

Model

C0247

Weight

2 pounds
Transformer Toy Buying Guide
How We Chose Our Selection Of Transformer Toys
It's not easy picking out the best Transformer toys, there are so many cool action figures with sweet features and awesome designs that we struggled to select just 15. So, we chose our top selections based on these four factors.
Entertainment value - What are toys if not fun? We've made sure our selection provides hours of enjoyment. Whether your kid is just getting into Transformers or already a lifelong fan, these toys allow kids to recreate their favorite scenes or get imaginative with their own stories for endless hours of fun.
Educational value - Toys can help teach kids about movement, how to put things together, and even help fine-tune their motor skills. We've ensured that all of these toys carry at least a little bit of educational value.
Quality - We don't want you to waste your money on poorly constructed toys, so we've identified authentic, legitimate toys that are created by the licensed manufacturer. This ensures that each toy we have chosen is up to standard and ready for years worth of enjoyment.
Reviews - While the reviews may not have been written by the kids who are getting the most out of the toys, those who bought it for them can still tell us how much the kids liked them.
Features To Look For In Transformer Toys
When selecting your favored Transformers figures, be sure to consider these features to get the most out of it, whether it is for you or your kid.
Recommended age - The recommended age is merely a guideline, but take note of why these guidelines are there. You don't want to purchase some Transformers for kids that are not suitable for their age, either being too simplistic, too complicated, or with too many small parts that a younger kid could swallow.
Material - The new Transformer toys are built with much more sturdy material than in the past. This ensures they can withstand rough play that is based on the most action-packed movie scenes and keeps the toys from breaking.
Child preferences - If you are buying for a child, then consider what they might prefer. Check what their favorite installation of the franchise is and see if you can't find a toy from this range. They'll probably still love any kind of Transformers Toy you get them, but they will really love the chance to play with characters from their favorite movie.
Extras - If you're still not sure which is the best toy to buy, then look at the additional features that come with the toys. Do they come with awesome accessories that make one toy much cooler than another? Are they compatible with other products? Is the price worth it?
Transformer Toy FAQ
 Q: What is a Transformer Toy?
A: A Transformer toy is an action figure that is based on the Transformers franchise. They have been around for over 30 years and have been played with by generations of all ages. They include all your favorite heroes and villains, from Optimus Prime to Megatron, Bumblebee to Starscream.
Q: How many steps does it take to transform a robot into a vehicle?
A: This depends on the type of toy. Some will transform in just 2 or 3 steps, while other, more complicated toys can transform in as many as 30!
Q: What skills will my kid develop playing with a toy Transformer?
A: Apart from developing a love for love the franchise and being able to name every character on cue, your kid will learn and cultivate skills that will stay with them throughout life. For younger kids, they will learn how to manipulate objects to get the desired result, and test their brain power by trying to figure out how to transform the toy from vehicle to robot.
Older kids will learn about creativity and how to develop their own stories. This is great for inspiring the directors and writers of tomorrow, and it will help them visualize their ideas through the toys.
Q: How old my child should be in order to play with Transformer Toys?
A: Playskool Transformer toys are suitable for ages 3 - 7 years old, although because there are no small parts, kids even younger could play with them if they show interest. They just may not be able to master the transformations.
The more advanced Hasbro line is recommended for ages 6 years and up and with the generation spanning appeal of Transformers, there is really no upper age limit, whether you want to play or collect.
Sources:
Transformers Franchise Box Office History - The Numbers
Educational Benefits Of Providing Toys To Children - Child Development Institute
Rise Of The Kidults - The Independent
Sign Up Now
GET THE VERY BEST OF GEARHUNGRY STRAIGHT TO YOUR INBOX