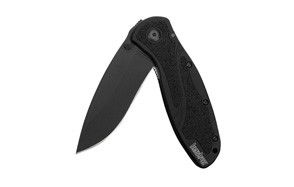 Kershaw Blur Knife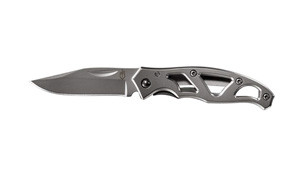 Gerber Paraframe Mini Knife
Benchmade North Fork Knife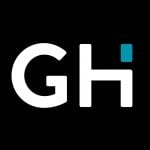 The folding pocket knife is something of an institution among outdoorsmen the world over but it's not just used for boning fish and opening stubborn tins around the campfire anymore. Today it's must-have equipment for police and other first responders, rescue crews, climbers, delivery persons, and craftspeople. And let's not forget that it's also an increasingly popular means of self-defense in an increasingly dangerous world. The one thing all top pocket knives have in common is their utter practicality. Though they have myriad applications they're able to be toted about in your pocket just like loose change.
Below we're going to take a closer look at what we consider to be the 10 best pocket knives out there. Ready? Great. Let's get started.
The Best Pocket Knife
Pocket & Folding Knives Buyers Guide and FAQs
Features To Look For In Pocket & Folding Knives
It might seem like buying a new knife is kind of a no-brainer: you see the knife you like and you buy it. However, unless you're buying a knife strictly for decorative purposes there are quite a few things you'll want to keep in mind before you decide on one. Remember that your knife is likely to be with you for years. As such it behooves you to take a bit of time and weigh the various considerations before plunking down your hard-earned money. Those considerations include:
Design – Knife designs range from the super simple to fairly elaborate and from high tech to traditional. Design also technically encompasses any special or extra features of the knife like a special locking mechanism or the width of the blade. At the end of the day, however, design is primarily an aesthetic consideration and which design you choose will be determined by your individual tastes.
Features – While features are certainly part of a knife's design, which features you opt for are actually a separate consideration. For instance, once you've decided you want a knife that sports a high tech design then you can look for one with certain features that will fulfill your needs. Questions you may want to ask yourself regarding features include: will the knife be used as a utility tool? Will it be used primarily for self-defense? Do I want single hand opening? Do I want to be able to clip the knife to my belt?
Fixed or folding blade? – While this is a list of the top 10 best folding knives not everyone who wants a pocket knife wants to bother having to unfold the blade every time they go to use the knife. Some like the convenience of pulling out the knife with the blade ready to go. If you are being deployed in a helicopter gunship in Afghanistan you'll likely want a large fixed blade at the ready in case of emergency. Patrolmen and women also often want their knife ready to go in a flash should circumstances require. They don't want to be messing with getting the blade open in split-second life or death situations. The size of the fixed blade you carry will also depend on your circumstances and how the knife is likely to be used.
Folding blades on the other hand have myriad practical advantages over fixed blades and are the preferred type of blade for most people. The folding blade allows you to stow the knife away more easily – right in your pants pocket if you wish – without having to worry about injuring yourself. Folding blades take up less space in the toolbox, often provide better protection for the cutting edge and are also less intimidating than carrying around a fixed blade knife. Keep in mind too that there may be local regulations in place in your community that prohibit the carrying of fixed blade knives in public or at least limit the size of the fixed blade you can carry. The bottom line is generally this: if you don't have an overriding need for a fixed blade, go with a folder.

Design of the blade – The blade on a pocket knife should have a cutting edge and a point. Now exactly what type of cutting edge and what type of point are questions that will be answered by asking how you intend to use the knife. If you're going to use it to dig and probe you'll need a robust blade with a strong point that won't break off easily. Many a more stylish knife has a delicate point as part of its design. But while this may create an appealing overall look it generally has very little practical application. So decide right up front if you're going to use your knife to poke around and if you are, get one with a nice strong blade. As for the cutting edge the design of the edge will depend on what you'll likely be using the knife For instance: if you're an emergency responder who handles a lot of car accidents, you may want a nice curved blade since this type of blade is preferred for cutting seat belts and freeing trapped victims. The length of the cutting edge is largely up to you but keep in mind that in 99% of cases more than just a few inches of cutting edge is overkill. Also, blade thickness of more than 3/16ths of an inch is typically overkill and will make the folding pocket knife too bulky to be easily carried in your pocket.
Size – The size of the knife you choose will typically have to do with the knife's ultimate purpose. Most people are after a folding pocket knife to fulfill a few practical needs that may arise in the performance of their job or as they work around the house or at the campsite (camping knives). As such, a folding knife with a blade longer than 3 to 4 inches and an overall length when opened of more than 6.5 to 8 inches is usually overkill. Before buying anything larger ask yourself what need do you have of a knife that is 9 or 10 inches long when opened or has an enormous blade you're likely to never fully utilize? Remember you're looking for something that will help you complete your tasks. Not something that's going to scare the kids for no reason when you open it up.
Ergonomics – The way the knife is designed to be held in your hand is important because it can affect your grip as well as your ability to use the knife regularly without getting fatigued. The science of designing things in a way that is most useful is called "ergonomics" and ergonomics will differ from person to person. A small person with small hands will require a knife that's lightweight with a small diameter handle. While a large person will require a more robust handle. The curvature or lack thereof of the handle as well as any contouring will also play an integral part in how comfortable or uncomfortable the knife feels in your hand.
Materials – As with most things in life the more you pay the higher quality the materials involved. Pay $20 for a pair of shoes and you can be pretty sure you're getting plastic masquerading as leather. The same general rule applies to pocket knives. Although there are exceptions to the rule the less you pay the more likely the steel used in the blade is discount Chinese steel that may begin to corrode pretty quickly. The same can be said for handle materials. If you're paying short money for a knife you have no reasonable expectation the handle is anything but plastic. Pay more and your handle material options may include titanium, bone or genuine hand-carved hardwood. If you want a handle that is waterproof then you'll want to shy away from soft materials and stick to high grade stainless or titanium or one of the many composites out there.

Blade locks – Some 'experts' will advise you that locks are worthless and you should just train yourself to handle the knife properly so you don't hurt yourself. It would certainly be nice if everyone were perfect and circumstances never took unexpected twists and turns that will make you extremely glad your knife had a locking mechanism, but that's not the case. People aren't perfect. Circumstances do change unexpectedly. And oftentimes people deploying a pocket knife are doing so under duress so they are not in complete command of their faculties and might exhibit tiny errors in technique or judgement that could cause the blade to retract unexpectedly and cause them serious injury. Or serious further injury depending on their circumstances. Look for a knife with a robust locking mechanism. Ideally one that can be slid into place quickly using your thumb. While there's always a chance the lock may be stressed to the breaking point such occurrences are rare and in general you'll often be glad the lock mechanism was engaged and you still have your fingers at the end of the day.
Carry options – For many people the pocket knife is something they carry about with them just in case they need it. It's kind of a "better safe than sorry" thing. These people may be quite content with a small folding knife like the Buck knife profiled above that they can just slip into the pocket of their jeans and forget about unless a need arises. Others though, like electricians or other craftsmen will want their knife to be at the ready at all times and so for them it's important that they pick a conveniently accessible place to carry their folding pocket knife and stick with it. That way they'll develop muscle memory which will allow them to deploy the knife without even thinking about it. You may want to carry the knife in a sheath on your belt, but if you do, make sure you pick a sheath that's well made and won't impede your ability to access the knife quickly and easily. Many modern pocket knives come with clips built into the handle. This may in fact be all you need. Keep in mind though that if you store your knife on your belt or clipped to the waist of your pants where others can easily see it you may be inviting trouble should your work bring you into contact with unsavory types. It's for just this reason that many police carry their knife clipped to the inside of their pants pocket.
Price – How much you're willing to pay for your new knife will be up to you but remember that with pocket knives, as with most things in life, you pretty much get what you pay for. If your knife has a chance of being deployed in life or death situations than it makes zero sense to cut corners and try and save a few bucks. Instead, determine exactly what type of knife you're going to need and then pay whatever it costs. If on the other hand you're a hobbyist with no particular need to be carrying around a state of the art tactical knife, there's no reason to spend your vacation money on one.
Brand – We're now down to the point where about the only thing left to consider is the make or brand of the knife and the reputation of the manufacturer. Perhaps surprisingly this is an area where 'knife guys' tend to get a bit territorial. They believe in certain pocket knife brands and won't entertain the notion that a company's attractive knife may also, in fact, be an outstanding tactical knife. In general though if you stick with the better-known makers and their well-known models you're going to get a pretty good quality knife regardless of what the specialists say. Remember the manliest mens pocket knife on planet earth isn't worth anything if the person that owns it carries it recklessly or doesn't know how to effectively deploy it. That said, you should probably be wary of any model that advertises its heaviosity a bit too energetically. If you see a cheap knife with the words "Delta Force" or "SWAT" emblazoned on it you might want to give it a pass as they're selling an image, not a knife.
Partially Serrated Knives – So what are the advantages of owning a serrated knife over a smooth-edged knife? In terms of EDC, for those of us who are ready to go when anything strikes, there's a few key qualities you want to keep in mind. We have EDC packs because anything could happen at any moment, right? Here's the draw to serrated knives:
Stronger Slash – While you should never go out looking for a fight. But sometimes muggings happen. If you choose to carry a partially serrated blade over a smooth-edged blade, you're carrying a much more dangerous weapon/tool. Serrated blades can also slash through different materials far easier than a standard blade. Pros and cons to both.
Comfortability – A lot of us who have EDC packs used to be in the military. That leaves its impact on everyone different, it's taxing on your soul. If you've ever served, you know the feeling of a military-style blade, and there's a comfort to it. If it's going to come down to the wire, you'll want to be holding something you trained with; a familiar feeling. Be in your element.
Maintenance – With partially serrated knives, there's far less need to sharpen them. There's a more rugged appearence about them, and those serrated edges are going to cut through just about anything, and that's with minor care. Smooth-edged blades require diligent sharpening. They can get dull (just as the tip of a serrated blade does) just by putting them in and out of storage, which brings us to our next topic.
Storing Your Knives Properly – You have a few different options with this one. You can either store them safely in a knife bag, or you can look like a black market dealer and get a knife roll mat. You can also get hard plastic/metal cases for your knives, which offer more protection for your blade, and keep them more easily concealed from visitors in your home or little ones.
You shouldn't be carrying your blade around on a cloth hip holster. Even if it looks into your belt, it gives off the wrong vibe. You're trying to protect yourself, not pick a fight or intimidate. Keep it concealed in your EDC pack, or in a nice case when not in use.
One-Handed Operation – Most knives can be opened with one hand. That being said, should they be that accessible? It's more of a reason to keep your knives concealed/packed-up when little ones are around, but it's excellent in a pinch when you whip it out of your EDC pack or pocket. Simply press inward on the metallic stud along the bottom of the knife, and flick your wrist like you were doing a magic trick. No dove is going to fly out of your sleeve, no ace of spades, but the knife will flip upward, lock into place, and you'll be the one with the upper hand.
Legality Concerning Your Knife/Knives – This is something you can apply to your storage solutions knowledge. If you're going to be taking your knives over state lines, or even just in your car around your home state, you need to know the local laws concerning them. If you're not allowed to be carrying them, simply don't—every single state has different regulations. In some cases, you can get permits for carrying your blades across states lines.
If you're taking them out hunting with you, whether it's to filet a fish or grab those prized antlers, you should check with local county laws. When it comes to blades or firearms that are deemed "illegal" in that state, they usually call in the county sheriff to handle the situation. Never be the one to think, "Well, I'm not going to get stopped, so it doesn't matter." It doesn't work like that. The second the reds-and-blues start flashing, you'll have a come-to-Jesus moment. Just play it safe every single time you can. Depending on the municipality, laws can be extremely strict, and come with loads of backlash. If you are ever unsure check the net for a certain states laws.

Pocket Knife FAQs
Here are some of the most commonly asked questions when it comes to folding pocket knives.
Q: What is a pocket knife?
A: The name is really self-explanatory. The pocket knife is a piece of all-purpose cutlery that is designed to be carried about in your pocket (or clipped to one's belt or to the outside edge of a pocket) and used for a variety of purposes from cutting rope and paper to opening boxes, stripping wire and even cleaning fish caught in the wild. The pocket knife is typically fairly small and lightweight and has a much more robust blade than the typical table knife.
Q: What is a folding knife?
A: A folding knife is usually a pocket knife whose blade is designed to fold away into the handle of the knife so that the entire knife can be more easily carried in the pants pocket, fanny pack or on the belt. The better folding knives have a mechanism that locks the blade in place once it is deployed and also have a spring mechanism built in that pushes the blade outward making it easier to deploy with one hand or under trying circumstances.
Q: How much do quality pocket knives cost?
A: Pocket knives run the economic gamut from several hundred dollars apiece for the more elaborate, custom-designed, good pocket knives with hand-carved handles etc to less than $10 for some of the ultra-simple mass-produced folding blades like the TAC Force knife profiled above. How much you pay will depend on the quality of the materials, the size and composition of the blade and whether or not the pocket knife possesses features like a spring-loaded blade.

Conclusion
The best modern folding pocket knives are a synthesis of quality materials, outstanding design and thoughtful engineering. They'll be of valuable service whether you're installing insulation in the attic, boning your latest catch, freeing the occupant of a car that's been involved in an accident or splicing wires as you hang your new Tiffany pendant lamp over the kitchen table. The best pocket knife for the money will vary from person to person with myriad factors coming into play as we have discussed above. So don't ever rush into purchasing a knife without first considering all the variables.