Best Gym Equipment For Your Home in 2021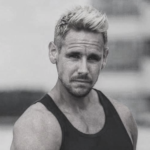 Your guide to this article today is by fitness expert Ben Coleman
Support us! GearHungry may earn a small commission from affiliate links in this article.
Learn more
If you're like most men, you're in it for the workout, for the personal health – the last thing on your mind is the glory of being spotted in the gym. In truth, men are extremely self-conscious when it comes to working out, but it's rarely addressed. If having the full effort of a home gym seems appealing to you, we've got some news for you: it's far better than a gym membership. Ditch the high testosterone attitude-filled atmosphere, and clear some space to get in the best shape of your life. These are the top twenty-two home gym items that can turn your entire exercise regimen on its head.
The Best Home Gym Equipment
Home Gym Equipment Buying Guide and FAQs
How to Choose Equipment for Your At-Home Gym
Goals - Is it health? Weight? Do you just want to resemble the sex icon that you know is inside? Whatever your reason, it's never bad or too late to decide to get into shape. We recommend you grab a goal, and hold onto it fiercely.
Workout Plan - You should have three workout categories in your mix, which we'll talk about later in this guide. Your workout plan needs to be effective, and target muscle groups to bulk you up, and help you lose weight.
Quality - Quality seems rather relative; if it doesn't have odors from plastic and rubber construction, doesn't fall apart, and actually feels the way it's supposed to, it's a big plus. You don't have to use an uncomfortable machine. Seats, ergonomic grips and similar comfort features don't cut-out your workout quality.
Durability - Your health and body are both investments you're making, and last time we checked, nobody invests in short-term garbage that's bound to fall apart. Check for materials like cast iron, non-odorous rubber capping, titanium, anodized aluminum, and multiple layers of steel for larger machines.
Versatility - Can it be used for more than its initial intended purpose? Some take creativity, some tell you about hundreds of different options. If it's versatile, it's an automatic bump up the list.

How We Chose Our Selection of Gym Equipment
Most of us own or have owned these pieces of equipment before. This was a collaborative effort on behalf of the Gear Hungry team, with a few cooler, newer items we found and threw into the mix. We used the following criteria to figure out this list:
Item Size
Weight Limits
Cost
Materials
Expected Lifespan
Safety
Assembly Time and Difficulty
Three-Tiered Workout Plan Readiness
Reliability
Nothing is more important than your health, and nothing shows more command over your life than a toned body that you've slaved over. We want to ensure you have the best of the best, so we narrowed it all down to just twenty-two items to give you a rockin' home gym.
Home Gym Equipment FAQ
Q: How to Set Up an Effective Home Gym
A: Guys, we're going for the V-shaped body. It's what drives your gender of preference wild, and it's universally seen as taking care of your body, and silently commanding respect from others. For that, you've got to take a few elements into consideration, which we'll talk about now.
First, you need an empty space. If you can't set up multiple machines or mats with dumbbells, designated areas, etc., then that's great for you. Just be sure your machines won't be clanging against each other. Many of us, whether it's due to apartment living or what, have a small amount of space we can dedicate to this. To understand what equipment you'll need, let's look at the three main workouts you want to be focusing on: cardio, strength, and full-body.
Cardio keeps the heart pumping; jump rope, a recumbent bike, or a treadmill will do the trick here. Strength training comes into play with dumbbells and squat racks, and finally, full-body includes machines or equipment that does more than cover a basic category. It works muscles you didn't know you had, and focuses on toning everything to its sexiest point.
You can get resistance bands, a foam roller, jump rope, and a set of dumbbells to give you all these different workouts. They're excellent, time-tested favorites, but then you get into treadmills, rowing machines, and benches, giving you a lot more stability and conformity to your workout. Setting up the gym is about effectively targeting each type of workout, and finding what's going to work in your space. However, these are a few home gym tips to help you make it as efficient as possible:
Use mats for traction, especially when you're doing planks, sit-ups, or push-ups
Have access to a water cooler (we have a guide on them here) for constant hydration
Grab a Bluetooth speaker or use built-in MP3 docks on specialized equipment; music gets you pumped up
Maintain distance between each mat setup or machine so you're not scraping the paint off the walls, or having to squeeze in between machines to answer the door
Keep it well-ventilated with a large fan, wall AC unit, or a dehumidifier; the optimal atmosphere will help you breathing throughout your workout
Set aside specific time each day; interval training works, but too many breaks in between will nullify some effects

Q: What Are the Benefits of an At-Home Gym Workout?
A: There are quite a few, so to keep good on time, we'll jot them down real quick:
No self-consciousness like you'd have at the gym
Depending on your equipment, it could pay for itself (as opposed to monthly gym memberships) within 1-3 years, and from then on, you're just saving money
You'll save time by not having to drive to and from the gym
You don't get stuck with gym showers or atmosphere
Even if the weather outside is pretty shit, you'll still be able to get a full workout in
Most workout machines retain upwards of 70% resale value
Pick up and put down whenever you want; you're not living by anyone's schedule but your own
Q: How Often Should You Workout?
A: Health and fitness are subjective topics, because everyone is different. Assuming you're a normal male with no health restrictions, and you're just trying to get in shape, we recommend exercising at least five days a week. Cardio is something you can do every single day, because it burns fat in the moments that you're performing it. Strength training breaks down your body and rebuilds it, so you should limit strength training (more on that in a moment). If you're doing both of those, full-body workouts should be added in twice a week.
You have three goals in mind: lose fat, build muscle, workout every part of your physique. Respectively, each of these three exercise categories do that for you, but you can't overdo it. We'll get into the nutrition aspect in a moment, as well as a little tidbit about your body temperature.
Cardio Workout - Cardio is all about keeping the heart rate going, the blood flowing, and burning fat. When the heart starts beating faster in a safe parameter, your body begins taking calories and minerals from your fat storage (that's the toned-down version, but the science of it is in-depth). Essentially, in the middle of performing cardio right on down to the last step you take, you're burning fat and cutting calories. Hydration is key afterwards.
Strength Training Exercise - Less is more; seriously. With strength training, you create thousands of micro tears across your activates muscles. That soreness you feel the next day is directly related to your workout. Your muscles lactate when they're used, they tear, and they have to essentially heal and rebuild themselves. When they rebuild, they're stronger, and slowly getting larger. You shouldn't exceed strength training three times per week, unless you're a total bodybuilder.
Strength training also has something called the afterburn effect. We just talked about cardio a moment ago, which only burns calories and shreds down fat while you're performing the workout. If you get in a proper strength exercise, then feed your muscles protein and minerals afterwards, your afterburn keeps fat cells burning for up to thirty-six hours after your workout, thanks to increasdd hormone production that targets stored fat cells.
Full-Body Workout - This is a little bit of everything, blanketing your body in an even workout across the board. You can get away with these two times a week plus cardio if you're switching out strength training. Our recommendation is to get in three days of cardio, one of strength, and at least one of full-body. That gives your broken-down muscles time to heal and form a couple of days a week, while still reaping the rewards of your determination, and your new home gym.
Proper Nutrition After a Workout
There's no one magic cure-all to rebuilding your body after a workout. You're wise enough to know what food is garbage, and what is actually healthy for you. Even if you don't want to admit it, you're going to have to stick to lean proteins, fresh or frozen vegetables, and immense hydration with nothing but pure spring water.
Your body needs iron, magnesium, potassium, and other key vitamins and minerals after a workout, for way too many reasons to get into right now. Having cruciferous veggies, lean protein, and enough water to flood your system, are all key to building your body up, and keeping fat out.
Important Warning: Your Body Temperature After a Workout
We talked about the afterburn effect in a previous section, so we know that our body can still work for more than a full day on its own, even after the workout has stopped. You need to plan your workouts accordingly, and if you end up going iron man and doing two per day (not recommended), you're going to need to space them out, as well as put a gap between your workout, and any physically demanding activities with friends.
Your body temperature is raised for four hours. That means that from the moment you stop a workout, you have four hours until your body temperature is back to normal. During this period, it's very simple to throw yourself into heatstroke, or underestimate your body's current condition. Pay attention, especially if you're going for high intensity workouts.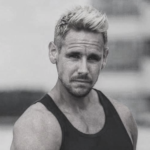 Ben Coleman is our resident sports and fitness product expert who offers a wide range of information in this field. Ben speaks fluently in the language of nutrition, training, and health - with a Fitness and Personal Training B.A (Hon) gained from the prestigious Southampton University in the UK.