Best Gym Equipment For Your Home – Get The Most From The Least Space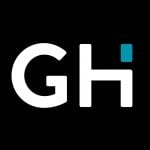 This product guide was written by GearHungry Staff
Last Updated
March 22, 2021
GearHungry Staff
GearHungry Staff posts are a compilation of work by various members of our editorial team. We update old articles regularly to provide you the most current information. You can learn more about our staff
here
.
GearHungry may earn a small commission from affiliate links in this article.
Learn more
If you're looking to avoid crowds, membership fees, or simply the inconvenience of driving to a local gym, having a home gym is a dream come true. Even better, your home gym can be totally customized to your specific needs and goals, how you like to work out, and how much space you have. The worst part? There are literally thousands of pieces of gear that you can use to build your home gym. No worries, we've got you covered.
We've been working out at home during the last year and have found some of the best gym equipment for your home. We tried out weights, cardio equipment, mobility equipment, and all the home gym essentials that we found and came up with the list below. If you're looking to build up your own home gym, this is the home exercise equipment for you.
The Best Home Gym Equipment
Kettlebells are one of the most versatile pieces of fitness equipment on the market, and these USA Iron Kettlebells are the best. Each kettlebell from USA Iron is made to order out of one solid cast iron piece for extreme durability. Also, these bells are treated with an ultra-durable powder coating which adds toughness, feels great, and provides a solid grip.
At first glance, a kettlebell is just a piece of iron. It doesn't seem like there can be much difference from one bell to another, but the first time I gripped the USA Iron bell, the quality was apparent. The powder coating provides an excellent grip, the weight is distributed perfectly, and the handle is wide enough to grip with both hands without any crowding. This makes it perfect for two-handed movements like kettlebell swings, and sumo deadlift high pulls.
Key Features:
Single-piece cast iron
Grippy powder coating
Available in 20 lb., 25 lb., 35 lb., 44 lb., and 50 lb.
Wide handle
Flat profile for overhead movements
RX SmartGear Evo G2 Speed Rope
No longer relegated to playgrounds and boxing gyms, jump ropes have re-emerged as an excellent fitness tool in commercial gyms, CrossFit boxes, and home gyms everywhere. They work the heart, lungs, coordination, and muscular endurance, particularly in the calves, forearms, and shoulders. The skill progression is also a fun challenge. Once you master single–unders, you can work towards double–unders, alternating foot jumps, high knees, and any number of variations.
Our favorite jump rope is the RX SmartGear Evo G2 Speed Rope, a company trusted by Olympic teams and professional athletes worldwide. Their premium rope, the Evo G2, is made with aerospace-grade machined aluminum and contoured for maximum grip and rope control, and the bearings allow for the fastest spin we've ever seen on a rope.
My first time using the rope, I was shocked by the speed of its turnover. I was able to pass the rope under my feet three times per jump (triple unders) after two attempts. During CrossFit workouts, my double unders are lightning-fast, and the lightweight bare-steel cable is durable and responsive.
Key Features:
Textured and contoured handles for solid grip and rope control
Nearly frictionless bearings
Handles are made from one-piece aerospace-grade machined aluminum
Rope storage pouch included
TriggerPoint GRID X Foam Roller
Foam rollers are one of the best ways to recover after a hard workout. Massaging your sore muscles with a foam roller helps soothe knots, increase blood flow, and provides a much-needed massage after a hard workout. TriggerPoint's GRID X Foam Roller is our pick as the best of the bunch.
With a multi-density foam wrapped around a rigid, hollow core, the GRID X roller provides more resistance than most foam rollers and is much more effective at grinding out knots and loosening tight muscles. The materials don't break down or lose shape over time, and the sturdy build allows it to accommodate up to 500 pounds.
My first experience with the GRID X was a shock. I was using it to roll out my quads after a nasty squat workout and was surprised at how firm it was. Once I got over the initial pain, I loved how the dense foam loosened up my hammered quads. Over the last few months, the GRID has been my go-to for loosening up before a workout and recovering right afterward.
Key Features:
Extremely dense foam exterior
Includes access to free instructional videos
Durable PVC interior won't lose shape
Gridded exterior massages and breaks up tight muscle tissue
Bowflex SelecTech Adjustable Dumbbells
If you're building a home gym, you're likely looking to save some space. Odds are, you don't have room for an entire rack of dumbbells, so a good adjustable set is a great option.
Bowflex SelecTech Adjustable Dumbbells are the best way to go. This pair of dumbbells adjusts from 5 to 52.5 pounds apiece, so they'll be able to adjust with you as you get stronger. A quick twist of the dial tweaks the settings, leaving the extra weight in the rack and only lifting off the weights you've selected.
I found the adjustable weight made them viable for a wide variety of movements. The lighter settings worked for movements like lateral raises and flies, while the heavier settings worked great for goblet squats, dumbbell bench press, and bent-over rows. This dumbbell system is easily the most versatile single piece of equipment in my home gym. 
Key Features:
Weight can be adjusted from 5 lb. to 52.5 lb. per dumbbell
Easy weight setting
Minimal space required
Textured handles
Two-year warranty on plates and parts
NordicTrack Commercial Treadmill
For those looking for a genuine gym experience in their home, the NordicTrack Commercial Treadmill is the way to go. This bad boy comes with -3% to 15% incline controls and a bright, clear 22-inch HD touchscreen to allow you to stream live workouts, studio classes, and global workouts directly to your treadmill.
NordicTrack 2950 Commercial Treadmill comes with a one-year membership to iFit, so you have full access to iFit's classes right out of the gate. During classes, iFit's coaches will have access to your treadmill controls, adjusting the speed and the workout automatically as the workout requires.
Also, iFit offers run filmed on location around the world, allowing you to take your run to places all over the globe.
When you're not using it, the treadmill folds up against the wall, saving space for floor workouts (if you have any gas left after that run).
Key Features:
22-inch HD touchscreen
-3% to 15% incline settings
One-year iFit membership included
Folding design saves space
300-lb. capacity
Whatafit Resistance Bands Set
Looking for affordable gym equipment for your home? Look no further. Whatafit Resistance Bands Set is a great piece of home workout equipment. They don't take up much space, they're useful for warmups and rehab, plus they can put you through a nasty workout. Many people use resistance bands for all of their home gym workouts, but we love them as great supporting players for warmups and burnouts.
The resistance band set from Whatafit is perfect for home use, with its 11 bands ranging from 10 pounds of resistance up to 50 pounds. The bands can be hooked up to a doorframe for easy mounting and are color-coordinated by weight for easy identification.
The 10-pound bands are excellent for warming up and cooling down, while the higher-resistance bands like the '40s and '50s are great for resistance movements like curls and presses. Also, sport ankle straps so you can bang out some solid leg workouts as well.
Key Features:
Includes 10 lb., 20lb, 30 lb., 40 lb., and 50lb resistance bands
Weights sorted by color
Leg attachments included
Highly portable
Door attachment included
Basically a wheel with handles through the center, the Ab Roller is savage despite its simplicity. It's a classic for a reason — the Fitnessery Ab Roller is one of the gnarliest core workouts you'll find. If you've used one, you know. It's a great way to hammer your abs in a short amount of time — a few rounds with an ab wheel can burn out your abs as fast as a hundred or so sit-ups. Plus, it may just be a bit more fun.
This ab machine sports a heavy-duty PVC wheel and handles with a burly stainless-steel core so it can handle up to 485 pounds of weight. It takes up almost zero space and can be used anywhere. This roller also comes with a knee pad for use on hard floors, a book of ab workouts, and a nutritional guide for showcasing your newfound core strength.
Key Features:
Durable PVC wheel
Stainless steel handles
Breaks down for easy storage
Includes knee pad
Nutrition and ab workout books included
Everlast 70-lb Heavy Bag Kit
One of the first rules about working out is that it has to be fun, or you won't stick with it. Yes, it should be difficult, and there is generally an amount of exertion and/or suffering involved, but you really should enjoy it.  And boxing training is one of the best ways to make sure that you're having fun while you get fit. Even better? Getting a boxing workout in without having to get punched in the face. This is why Everlast 70-lb Heavy Bag Kit is a great addition to your home gym.
This kit comes with everything you need to get started with boxing. It includes a 70-pound punching bag, wrist wraps, gloves, and an adjustable chain so you can set the right height for you. Pair it with a solid jump rope, and you've got a mini-boxing gym in your own home. If you're looking to upgrade your gloves, check out our list of the best boxing gloves.
Key Features:
70-lb. workout bag included
Adjustable chain for custom hang height
Synthetic and natural filler for shock absorption
Heavy bag gloves offer solid hand protection
Specification:
Brand

Everlast

Weight

70 lbs.
Marcy 150-lb Multifunctional Home Gym Station
If you're looking to save space, the Marcy 150-lb Multifunctional Home Gym Station should be on your list. The station offers five main exercise tools: a preacher curl pad, a leg extension/curl station, a fly press, a chest press, and a lat pulldown station. In addition to these are countless variations that you can use to work just about every muscle in your body.
The weight stack goes up to 150 pounds of resistance so that you can adjust on the fly. And the ergonomic pads in the seat and backrest provide as much comfort as you can get while grunting away under that much load. This versatility puts it at the top of our list for the best workout machine.
Thanks to its versatility and quality, this station can function well as a one-piece home gym. Its build is top-notch; it would fit in as well in a commercial gym as it would in a spare room. Plus, you won't have to wipe it down after every use (but you should anyway).
For more amazing fitness gear for your home, check out our guide to the top smith machines.
Key Features:
Weight stack goes up to 150 lbs.
Can be rearranged to accommodate most lifting movements
Fits the entire gym into a small space
Solid steel construction
Wallniture Guru Wall Mount
One of the biggest problems with having a home gym is preventing it from taking over whatever room you're in. Nothing is less inspiring than walking into your workout room and seeing equipment lying around on the floor or piled into a corner.
This is why we love the Wallniture Guru Wall Mount. This station sports three shelves with two hooks each and mounts easily on any wall. The shelves are big enough to hold yoga mats and foam rollers up to 6 inches in diameter. The hooks are great for storing resistance bands, bags, and jump ropes, plus they work for hanging your cooling towels to dry after a workout.
The shelves not only keep everything organized, but they also double as a decorative piece. The mount proudly displays your workout gear with the utility of a shelving unit and the aesthetics of a piece of wall art.
Key Features:
Three shelves can fit foam rollers and yoga mats
Additional hooks for hanging bags or bands
Frees up floor space
Fits cylindrical items up to 6 inches in diameter
A bench is a basic tenet of home fitness equipment, and an adjustable workout bench adds some versatility to an already invaluable piece of gear. This FLYBIRD Weight Bench is one of the company's best-selling items, and for a good reason. The bench offers seven back positions, and the seat offers three. This adjustability allows straight-up shoulder presses, several incline angles for incline presses and chest-supported rows, flat for bench press and flys, and two decline angles for decline presses and flys.
There are also foam foot supports, so you can anchor your feet for flat or decline sit-ups. The heavy-duty commercial-grade steel gives it a 620-pound weight capacity, and the 2-inch foam padding is soft yet supportive. The leather pad cover is made of leather for durability and easy cleaning, and the automatic lock makes for a fast and simple adjustment.
Key Features:
21 different arrangement options
Durable steel construction
620-lb weight capacity
Quick and easy adjustment
How We Tested & Why You Can Trust Us
To give you an in-depth look at each piece of equipment in this list, we researched the best products online, recalled the gear we've used in home workouts in the past year or more, and called in equipment to test and evaluate new and interesting pieces. We rounded out our first-person impressions with user reviews online to gather a comprehensive view.
We are also prior gym owners, certified and/or degreed coaches and trainers, and former elite-level athletes with endless training hours with similar equipment.
Who This Is For
This article is intended for people who are looking to build out a gym in their home. Whether it's to serve as your only way to improve your fitness or as a supplement to workouts at a commercial gym, we looked at a wide range of gear to find something for everyone.
How We Picked
We tried to find the gear that would be useful in all sizes of home gyms, from full garages to a corner of a spare bedroom. You can choose some of these pieces to build up a smaller gym or pick up everything on this list to create a complete home fitness center.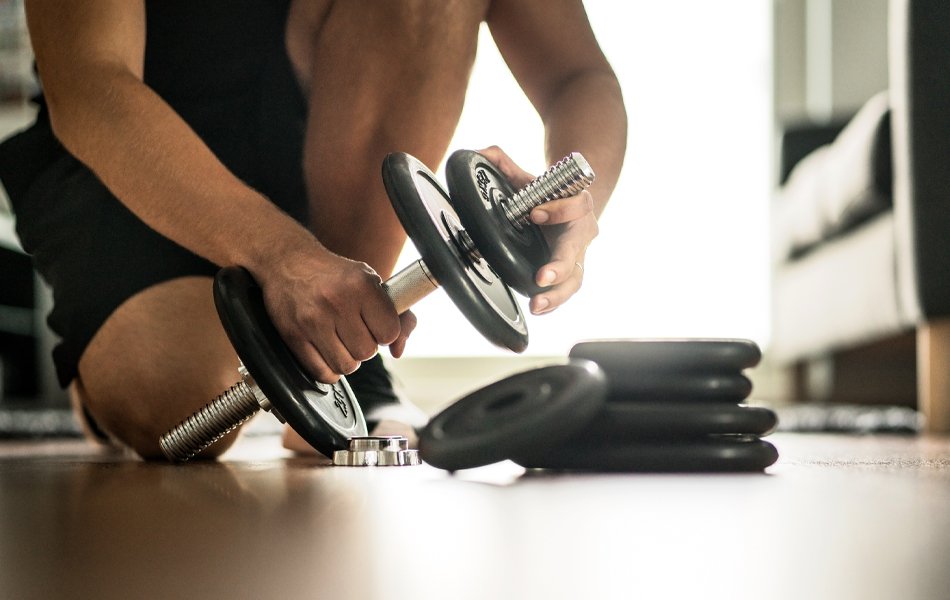 Features to Look for in Home Gym Equipment
Item Size - Since your home likely has limited space for working out, size is a significant factor when choosing the right gym equipment.
The first thing you should do is measure out the space you're willing to set aside for your home gym setup.
Then, decide what gear you require and check the dimensions before you buy to make sure you have enough space.
Weight Limits - Few things are as frustrating as outgrowing your weights and buying a new set. When choosing a weight range, go with a set that starts lighter and finishes heavier than what you plan to use.
Your current comfort level should be right in the middle of the weight range. This way, you'll have room to grow stronger, and you'll be able to go lighter on recovery days.
Cost - Budget is a huge factor in building up your home gym. When you've figured out what gear you want, decide how much you're willing to spend. If you can't afford everything at once, start with just a few essentials, then keep accumulating gear as you go.
Materials/Expected Lifespan - You don't want workout gear that will only last for a few months, so opt for equipment made from durable materials and built to last. Look for cast iron weights, stainless steel bars, and durable TPU materials.
Also, look for manufacturers that offer guarantees on their equipment. This shows confidence in its durability.
Safety - You can't work out if you're hurt. Before you buy anything online, check user reviews and look for any red flags that might suggest that the equipment is unsafe. When you buy it, make sure to read any included user manuals and heed any warnings or directions before using it for the first time.
Assembly Time and Difficulty - Workout equipment should make you sweat when you use it, not when you put it together. Much of the gear you'll find is simple enough to assemble, and it usually comes with instructions and whatever tools you may need. More complicated pieces like treadmills, rowers, and stationary bikes tend to offer installation, either free or at an added cost.
Three-Tiered Workout Plan Readiness - Any good home gym will be able to work the three tiers: upper body, lower body, and total body. As the names suggest, the upper body refers to the chest, back, shoulders, arms, and anything above the waist; the lower body refers to the legs, hips, glutes, and total body movements entail the entire body.
Type of Workout - One of the best parts of owning a home gym is that it's dedicated specifically to your needs. If your focus is on building strength and size, make sure you have a good set of weights incorporated into it.
If your focus is on weight loss or improving your cardiovascular health and aerobic capacity, focus on bodyweight movements and cardio machines. If overall fitness is your goal, shoot for a balanced combination of both.
Whatever type of workouts you choose to do, make sure that your home gym also incorporates equipment that will help facilitate recovery and mobility.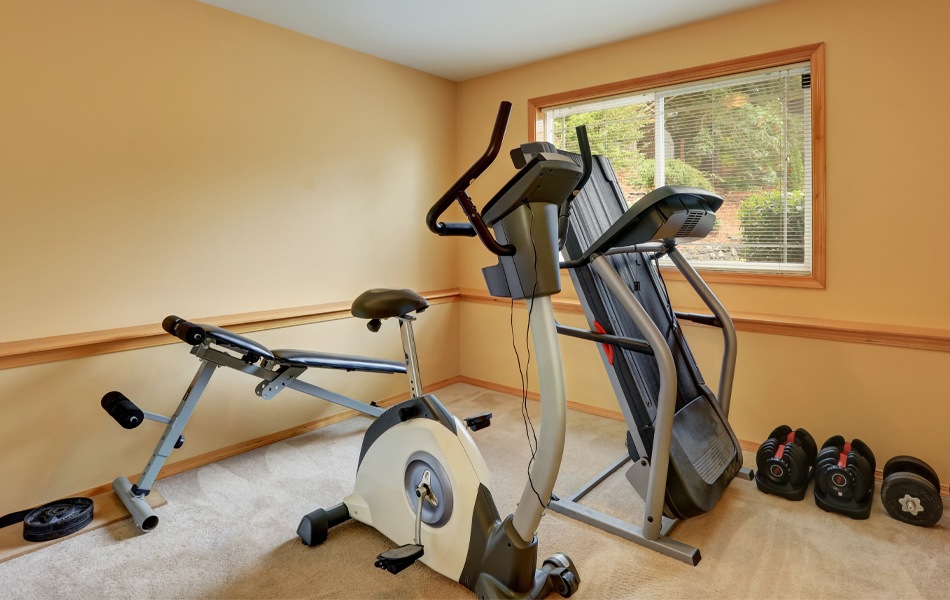 Home Gym Equipment FAQ
Q: What do I need to start a home gym?
A: The beauty of a home gym is that you can tailor it to your wants, so you can make it as comprehensive as you want it to be. You can start with some dumbbells, a few resistance bands, and a foam roller to get you started and build from there (if you feel the need to). Or you can go big and buy a rack of Olympic weights, a rig, and some cardio equipment if space and budget allow.
Q: Are home workouts effective?
A: Home workouts can be highly effective. When gyms closed down for quarantine, I installed a squat rack, bench press setup, and half-ton of weights in my garage and managed to add 50 pounds to my bench press, back squat, and deadlift total by the time gyms reopened.
Even for those who prefer to work out with others, a home gym setup can be an excellent complement to working out in traditional gyms. They're also a great way to work out if you can't make it to your local training spot.
Q: How much should I spend on home gym equipment?
A: How much you should spend on workout equipment depends entirely on your budget. When creating a home gym, figure out how much you're willing to spend. Then, pick the equipment you want in your workout space, and buy what you can afford.
You can always pick up more equipment later when you can afford it.
Q: What size should a home gym be?
A: That is entirely up to you. You can fill an entire garage with equipment if you have space and budget, but you can also put together an effective home gym that will fit in the corner of a spare room if need be.
Sources:
Should You Add Foam Rolling to Your Workout Routine? - Harvard Health Publishing
What Do Foam Rollers Do? - NASM
Should You Try Resistance Bands for Strength Training? - Cleveland Clinic
Sign Up Now
GET THE VERY BEST OF GEARHUNGRY STRAIGHT TO YOUR INBOX