Best Toys & Gifts for 7-year-old Girls In 2021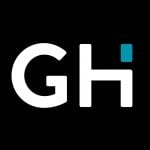 This product guide was written by GearHungry Staff
Published
December 12, 2019
GearHungry Staff
GearHungry Staff posts are a compilation of work by various members of our editorial team. We update old articles regularly to provide you the most current information. You can learn more about our staff
here
.
GearHungry may earn a small commission from affiliate links in this article.
Learn more
7-year olds are at a stage in their lives where their motor skills are more developed, they are also more vocal and creative. Back in the day, it was quite easy to simply get a teddy or a barbie doll for girls from age 4-11. Now, times have changed, things are more advanced and kids know more than what we did at their age, if you know what we mean. However, don't let this fact rattle you, they may be more advanced in knowledge or way ahead of their time, but at the end of the day, they are still kids. Yes, they are a lot more toys than they were in the year 2000's, that's why we have happily narrowed down the options to some of the most fun, age-appropriate and educational. Here are the top 12 best toys and gifts for 7-year-old girls.
The Best Toys & Gifts for 7-year-old Girls
ThinkFun Gravity Maze Marble Run Logic Game and STEM Toy

Looking for something more logic-driven, that will get your little one thinking indepthly and creatively? The ThinkFun Gravity Maze Marble Run Logic Game and STEM Toy is the way to go. This value pack is trusted by parents to keep their youngsters positively engaged while sparking up their logical and critical reasoning skills. What's great about this game is how quick it can go from easy to hard in a minute. What's more, it seems like a pretty basic game, but when all the cards are on the table, it introduces multiple levels and mind-engaging challenges.
What's more, if your daughter, granddaughter, niece or god-daughter has been raving about building things or leaning towards engineering, this game would be wonderful for her. Its partly an engineering building toy that explores electrical circuitry through placing the marbles in the right spot. You never know – it may have your kids ditching screen time just to figure out another card challenge! It's fun, engaging and can be played by the whole family. If you are interested in gifts for boys of the same age, check out our guide to the best toys & gifts for 7-year-old boys.
Key Features:
For Boys and Girls Age 8 and Up
60 challenges from beginner to expert
Explicit, high-quality instruction manual
Improve logical reasoning and planning skills
Specification:
Brand

ThinkFun

Model

44001006

Weight

1.79 pounds
Creatable World Deluxe Character Kit Customizable Doll

The next best toy we recommend for your little girl is this beautiful and user-friendly Creatable Deluxe Character Kit. This is a customizable doll, designed to inspire all children aged six and above, bring all their creativity to life. The ability to mix and match outfits, hair, and accessories, offers your little angel a wide range of endless possibilities that will keep them busy for long. The doll included in this set is an 11-inch beauty with curly, short, and blonde hair. She's clothed simply, in shorts and a simple tank; the perfect blank canvas on which your little one can get creative.
This creatable deluxe kit comes with six different outfits, including three pairs of shoes, a hoodie jacket, two tops, one skirt, and a couple of athleisure shorts. The final addition to her wardrobe is a pair of denim overalls, which are designed with working zippers and real pockets to give a more realistic feel to your baby's playdates. The fun is never-ending, with so many choices to pick from.
Key Features:
Customizable doll
Kids 6 years and older
Create more than 100 characters and looks
Six pieces of doll clothing
Specification:
Brand

Creatable World

Model

GGG56

Weight

1.87 pounds
Barbie Wonder Woman Paradise Island Giftset

The Barbie Wonder Woman Paradise Island Giftset is an Amazon Exclusive product, designed to commemorate the first time Barbie met Steve Trevor, on Paradise Island, while she was Diana (Wonder Woman). The dolls are almost exact replicas of their human look-alikes, thanks to detailed sculpting and careful study of the parent figures. The Diana Barbie is a woman of authority and the princess of the Amazons. Before becoming Wonder Woman, Diana was trained to be an unconquerable warrior, and this went a long way to affect how she undertakes her superhero duties.
Diana meets Steve Trevor on the shoes of Paradise island shortly after his plane crashes. He is an American pilot who then gives her information about a massive conflict occurring on another side of the planet. Convinced that she can control and ultimately solve the threat, Diana decides to leave her home, and partake in a war alongside man. It is in this war that Diana discovered her full powers and her destiny. The Barbie Wonder Woman doll comes with a doll stand, which allows you to keep your toy in the perfect position. The body is also fully articulated to make high-action poses possible.
Key Features:
Sculpted and costumed like the movie characters
Perfect for high-action poses
Doll stands: yes
Affordable gift option
Specification:
Brand

Barbie

Model

DWF48

Weight

1 pounds
National Geographic Mega Crystal Growing Lab

The National Geographic Mega Lab is a toy that keeps children fully educated about crystals and their formation. It features eight glasses, vibrantly colored to make them easy to identify and very attractive to children. The mega lab set is complete with a guidebook, light-up display stand, and the colored crystals. There are also five real gemstone specimens included in this lab set, some of which are the quartz and amethyst. This Mega crystal lab is different from many other lab sets, mainly because it is an entertaining and colorful version. It comes with green, pink, blue, purple, yellow, and orange crystals. They are straightforward to grow, once the instructions are followed to the letter. The growing process is done in two growing chambers.
The growing chambers are made from silicone; thus, they grow without any interruptions, and they're straightforward to save. Another unique feature of this mega lab is its night-light display system. With this, you get to show off your grown crystals on a light-up display to attract friends and family. And as the National Geographic Society is a 131-year-old organization that encourages vital exploration, research, and conservation via their education programs, we recommend this game for all curious children and all those who show interest in nature, adventure, and exploration.
Key Features:
Eight vibrant colored crystals
Includes five real gemstone specimens
Light-up display stand & guidebook
Stem learning guide
Specification:
Brand

NATIONAL GEOGRAPHIC

Model

NGMEGACRYSTAL

Weight

3 pounds
LEGO Friends Stephanie's Gymnastics Show

Meet the Lego Friends Building Kit. This is one of the many special building kits created and distributed all over the world. It is their Stephanie Gymnastics building kit; thus, it features toys and building bricks that allow you to create your gymnastics ring. It comes with instructions that are easy to understand and implement. Upon completion, your little one will be able to experience the excitement and tension that comes with competing in gymnastics games. There are two mini-dolls, included in the set by manufacturers – Legos' Mia and Stephanie. They come together with three sets of apparatus, a locker room, and a podium.
This Gymnastics Set from LEGO has up 241 different pieces. It encourages creative building and works flawlessly with the Lego Life app. The trampoline comes with a jump button, a simple feature that launches your LEGO friends into the air. To activate it, simply press the button. The parallel bars are added by manufacturers o allow your girls to perform even more aerial acrobatics such as spinning. Each floor routine comes with a different piece of kit, a hoop, or ribbon. What's more, the podium or revolving platform allows the crowd to see competition all around the arena, or your living room. The Lego set is well suited for younger builders and those in need of intuitive building lessons.
Key Features:
241 pieces
Set for kids includes two mini-dolls
Easy-to-use
Intuitive building instructions
Specification:
Brand

LEGO

Model

6251652

Weight

3.52 ounces
LeapFrog RockIt Twist Handheld Learning Game System

The LeapFrog RockIt game system is an attractive purple toy option created to introduce fun to every home. Enjoy a wide range of fun, exciting play with this game system, while exploring a fresh new way to enjoy games. This toy comes with four sides of colorful, well-lit controls that include buttons, switch, spinners, dials, and a D-pad. There are three different RockIt pets included and each one is to be hatched from its egg stage to an adult stage by your little one. Once they're grown, you get to play a variety of games with them, keeping them big and secure.
With three profiles, you can twist, turn, and learn with the RockIt Twist rotatable single-player system. This toy has 12 preloaded games, spread across five gameplay categories and three difficulty levels which have been included in the overall design to help kids learn skills like math, literacy, creativity, and problem-solving skills while they have fun. You can play with this toy anywhere and at any time since it doesn't make use of Wi-Fi. There are game packs for the LeapFrog RockIt game system, but they're sold separately. They have more game options in addition to a virtual pet.
Key Features:
Controls that include a switch, buttons, and D-pad
An MP3 player is also included
For ages 4-8 years
Rechargeable batteries included
Specification:
Brand

LeapFrog

Model

80-606060

Weight

9.6 ounces
Stomp Rocket Stunt Planes

Another toy option you can consider is the Stomp Rocket Stunt Planes set. This is a set of three well-designed planes, given to your little one to build from scratch and fly to their satisfaction. You get to run, jump and stomp as much as you please, right before launching any of the planes. The Stomp rocket set doesn't require any batteries or skilled installation. It is 100% kid-powered; thus, it relies on efforts from your child. Every plane is made by a professional aeronautical engineer, together with a team of other designers and professionals.
The setup of this plane is such that is can perform a variety of amazing stunts without getting damaged or breaking down. The glider plane is designed to soar up to 100 feet with ease, the looper plane performs giant loops, and the wildcat plane is responsible for doing several crazy and amazing stunts. Before you launch your preferred plane, you can adjust the changeable launch stand, changing the angle of flight such that your aircraft flies into the wind or moves along with the wind. A complete stunt plane set features a launch stomp pad, an adjustable launch stand, an air hose, and three different planes. It is well suited for children aged five and up. Make this your next birthday, thanksgiving, or valentine's day gift for your beautiful or daughter and watch as their eyes light up.
Key Features:
Three foam plane toys
For boys and girls
For ages 5 (6, 7, 8) and up
Glider plane soars up to 100 feet
Specification:
Brand

Stomp Rocket

Model

40000

Weight

1 pounds

Hasbro Gaming is a trademark of Hasbro, and they're the manufacturers of this fantastic game. They consider the cognitive needs of children and use that as a precedent for their game designs. Every game they launch goes through beta testing to ensure that your child will experience the much-needed fun while learning how vital sequences and memory retention are
The popular Simon game has made a gigantic comeback with the Simon Game for kids. This classic game is an exciting electronic game that teaches you the importance of sequences and patterns. In this game, every player is to watch, listen, and then repeat all courses in their correct order. There are random sequences of flashing lights that are activated by the colored pads included in the design and the game starts smoothly and steadily, slowly increasing in difficulty as you continue playing. What's more, the patterns get more robust and harder to recall, each new set bringing a different kind of suspense with each turn.
To hit a new high score in the Simon game, you have to complete the most extended sequence without any mistake. But to know your score, you need to check out the series of lights and sounds on the game unit. Each time the green light flashes, you get one point. Ten points are awarded when all the lights flash at once. The Simon game teaches your little one to keep challenging themselves as they try to beat their last high score.
Key Features:
Follow lights and sounds
Suspense builds as courses get longer
Includes Simon game unit and instructions
Requires 3 1.5Volt "AA" alkaline batteries
Specification:
Brand

Hasbro Gaming

Model

B7962

Weight

1 pounds
Crayola Ultimate Light Board Drawing Tablet




Get your young creatives expressing themselves with the Crayola Ultimate Light Board Drawing Tablet. It's not the regular, boring drawing board that simply allows kids to write, draw and erase; this board brings their creation to light. A beautiful backlight brings creations to light when the sun sets, providing the perfect glow to the work of art previously drawn up. What's more, the surface equally cleans up quite easily, without leaving traces of blurred colors on the board. So, the next time they pick up the board, it would be a fresh new platform ready for new creative ideas, patterns and drawings.
There's no doubt how girls love to decorate, draw and color, and this is an excellent way to put their skills to the test. They could learn a thing or two from the removable back panel that allows kids to easily trace shapes and forms on the board. This is especially great for kids who need a little inspiration to get them going; soon they'll be drawing up the sun, moon and maybe cute little flowers without help. This is also a great way to keep their mind engaged on creating beautiful patterns, shapes or even telling stories through their drawings. Light up the season with this beautiful, handy creative drawing tablet with LED's that make art even more colorful.
Key Features:
Built-in marker storage at the back
Large reusable drawing surface
Wipes clean
Comes with 6 mini washable FX markers
Specification:
Brand

Crayola

Model

74-7245

Weight

2.2 pouns
Jada Toys GIRLMAZING Big Foot Jeep R/C Vehicle




The idea that all girls only love barbies and pretty coloring books is old, archaic and untrue. As a kid many girls loved fast toy cars, RC helicopters, toy guns and the likes. They were also a good number of barbies and teddies to play with, it was the best of both worlds. Get your kids love for cars in motion with this totally adorable pink Jada Toys GIRLMAZING BigFoot Jeep. Crafted for the girl who loves fancy cars, the car comes in a stunning black and pink design with glamor stickers too, for easy customization. Unleash your personal style designing the girlmazing jeep, from butterflies to flowers, heart shapes, stars and all that glitters and shines. It's a great ride for those pre-owned 10" barbie dolls that would fit in the back of this fancy Jeep Wrangler.
Most little girls will have fun playing pretend with this glam-car and they can put their fave doll characters on centre stage when they ride round town with this classy star-studded. She can even go on adventures, venture into the off-road – the big-foot tires can take all the adventure they can imagine. What's more, the black tires come with pink rims that add even more glitz and glamor to the remote control car. And the remote system works great, smoothly moving the car through fast and slow speed while they enjoy the thrill of the race. However, it may be wise to buy just one of these cars, as the remote controls all work on the same frequency, making it impossible for two cars to ride independently. All in all, it's a great jeep to take cruising with her fave toys anyday.
Key Features:
Full-function radio control
Include glamour deco stickers
Big black tires with pink rims
Pink and black glam design
Specification:
Brand

Jada

Model

96991

Weight

2.35 pounds
Tiny Gold Initial Heart Necklace

Jewelry is a great choice for a Christmas gift this year, and kids are always trying to get their hands on their mum's accessories any way they can. Get them their own, personalized necklace with a love-heart pendant to show how much they are cherished. This Fettero Tiny Gold Initial Heart Necklace is cute, minimalistic and age appropriate for 7-year-old girls. What's more, it's quite small on the neck so it doesn't disturb or discomfort, but it's long enough to fit all neck sizes.
No doubt, necklaces with name initials are not just cute, but they also seem very symbolic. There's just that extra charm and kick in the steps that occurs when you're wearing jewellery that has a first or last name initial. And the initials are available from A-Z, so there's an initial pendant for everyone.  Crusted visibly on the tiny heart pendant, there's a lot to say about how treasured this necklace would be. It develops a sense of belonging and self-awareness, boosting confidence and letting your girl know she's loved and treasured. Furthermore, it's a great way to introduce them into simple jewelry, without getting them something too pricey or too much. So, why not show your daughter, grand-daughter, niece, just how much she is loved with this elegant and beautiful necklace?
Key Features:
14k gold-plated
1 piece charm necklace
13.8" long
Engraved with letters from A-Z
Specification:
Brand

Fettero

Model

Initial Heart

Weight

0.8 ounces
Starlight Toys Night Light Projector for Kids

At age 7, you may have noticed that the not-so-little ones still find it hard and annoying to go to sleep at night. From craving for more TV time, or the monsters under their bed, it could get more tiring putting them to bed. Luckily, nightlights can work in not just calming and easing kids to sleep, but keeping them amazed and star-struck in the process. Imagine all the little mini stories you could come up with or teach while staring at the amazing personal galaxy sprawled across the ceiling. This Starlight Night Light Projector is a great gift for a space-loving daughter or one that just needs the beauty starlights provide to zoom into dreamland.
No doubt, stars are one of the things that amaze kids so much, they still amaze adults so this projector a win-win. With so many color options to choose from and light modes that can be set to alternate automatically, it's a great way to get the night started. They sing about it, may have the opportunity to watch some and night and it's a wonderful sight. Surprise them with their own personalized sky full of twinkly stars and an ever-moving moon, and have them gaze straight into dreamland. With this special, unique and durable nightlight, the stars, moon and wonderful sky above will always remind them of how much they are loved and treasured.
Key Features:
Different light modes to choose from
DC power or battery-powered
Non-dazzling light projects up to 250 square feet
Noiseless operation
Specification:
Brand

ATOPDREAM

Weight

10.6 ounces
Crayola Light Up Tracing Pad Pink

The Crayola Pink Light Up Tracing Pad is yet another phenomenal art pad for young creatives with a little extra flair. Let art become an expression for the young adult; yes, maths and English are important but creativity will spark up even something more vital in them. And being able to express themselves not just in words, or by tantrums (side cough), this art pad provides a platform for young creatives to visualize, imagine and draw up shapes and forms, which enhances their imaginative and creative skills. The beautiful thing about this pad is the glow-up function that brings those creative artworks to light.
So, whether the pad is being used in the daytime or at night before bedtime, the LED backlight glows in the dark for visibility anytime. This function is equally great for those night trips to the airport or when driving home at night; the pad will keep them engaged while the glow keeps them interested. You will probably remember back in the day when we had similar pads that could be drawn on, but it got a bit boring quite fast because there was not much flair to it. Luckily, this pad doesn't just glow in the dark, it comes with 10 tracing sheets that feature over a 100 traceable images collectively. It's the perfect guide for the young creatives to get their art going before they decide to independently draw original pictures. With one graphite pencil and twelve colored pencils, get your young creative designer working the sheets and getting on page after page of delightful and fun artwork. For more amazing gift ideas for kids, check out our guide to the best gifts & toys for 6-year-old boys.
Key Features:
1 graphite pencil and 12 short colored pencils included
Over 100 traceable images for extra inspiration
Evenly lit surface for drawing in dim lights
3 AA Battery powered
Specification:
Brand

Crayola

Model

04-0908

Weight

1.85 pounds
The Memory Building Company Unicorn Music Box & Little Girls Jewelry Set




What is it with young girls and unicorns right? Well wouldn't it be nice if we could go back and ask our 7-year old selves that same question. Knowing how much young girls love unicorns, this beautiful music box set would be a definite birthday gift or Christmas gift sensation. The glitz and glamour of it all would make any young girl scream in utter excitement, it's the perfect gift. The Memory Building Company Unicorn Music Box and Jewelry Set stand out of the crowd for its inclusion of a lovely necklace and bracelet.
What's even better is; you get the whole set at the same price most brands sell just a music box itself. The beautiful rainbow-designed music box comes with beautiful butterflies at the side, flowers and a pop-up unicorn. And when the box is opened, the soft and timeless ' somewhere over the rainbow' tune comes on; you'd probably have to get used to hearing it a lot. While the music plays, the unicorn turns magically adding even more flair and glamor to this music box. Your princess in training would love to try on the high quality nickel-free jewelry while watching the unicorn spin and humming to her now, favorite tune. Make her Christmas/birthday most colorful with this sturdy, durable music box jewelry set made for unicorn lovers and pretty princesses. Be sure to also check out our guide to the best gifts & toys for 8-year-old boys for more unique gift ideas like this.
Key Features:
Inspirational necklace and matching bracelet
Different compartments for storing jewelry
Beautiful watercolor designs with glitter accents
Sturdy box built to last
Specification:
Brand

The Memory Building Company

Model

1.0

Weight

1.21 pounds
Soft Unicorn Hooded Bathrobe Sleepwear

Bathtime and sleeptime has gotten even more exciting with this extra Soft Unicorn Hooded Bathrobe Sleepwear for Girls. If your girls have been watching Fancy Nancy and the likes, it's very possible they've been asking to spice up their wardrobe and add more pizazz to their everyday wear. Well, this is the answer; an extra-fancy, rainbow-colored robe with a unicorn head. It's the best way to transform to their fave animal-character everyday. And for girls who absolutely love unicorns, this is a must buy, it will spice up bathtimes and encourage early bedtime as well.
The extra soft fabric is gentle on the skin and suitable to wear sleepovers, bathtime and the likes. Yes, it's a bit show-offy, but isn't that the point? The unicorn horn and beautiful design will have them feeling magical and unique; but get prepared, she may not want to take it off anytime soon! Overall, it's a great gift idea for 7-year-old girls, the color, design and the softness of the fabric would delight the recipient. They are sewn-in ropes that make it practically impossible for them to lose the ropes, or slip over them when walking. This makes it a great choice for kids from ages 2-11; it's suitably designed and age-appropriate enough to be worn unsupervised. You may also be interested in some of the best gifts & toys for 9-year-old boys, so check them out.
Key Features:
Made with premium polyester material
Extra-soft and skin-friendly
Sewn in tie-rope and pockets
Super cute unicorn hood
Light-up Terrarium Kit for Kids with LED Light on Lid




Growing a mini-garden has never been so fun and exciting, and with this Light-Up Terrarium Kit for Kids with LED Light, kids can simulate a natural garden. This sparks up the mind of young scientists and kids who love nature, (as they rightly should) to learn about basic gardening, watch plants grow and learn how to care for the greens. Gardening can sound a bit boring, especially for kids who love playing outdoors, however, this light up terrarium sparks up interest, getting kids involved. Help them plant beautiful seeds and they'll be hooked watching the all-new, exciting habitat. The plants will grow by day, and the terrarium will light up by night, thanks to the innovative star-themed LED lid.
Additionally, the terrarium includes layers of vermiculite soil, blue sand, river rocks, wheatgrass and chia seeds to facilitate a healthy environment for the seed to grow. There's also a fun bunny and miniature house in the water to make things even fun and spark up the kids imagination. To foster their creativity even more, there are fun, removable stickers that can be placed on the exterior to fancy it up a little bit to their desired taste. Teach your daughter, grand-daughter to nurture their own mini-garden with this fun and engaging light-up Terrarium, she'll be glad you did.
Key Features:
Innovative led-light under the lid
Re-charged with a micro USB cable
Layered with healthy soil and sand types
Spray bottle and wooden stick to help with planting
Specification:
Brand

Dan&Darci

Model

xx001

Weight

1.43 pounds
SUNNYPIG Wireless Bluetooth Karaoke Microphone Party Time

Getting gifts for 7 year old girls can prove to be a bit tricky, unless, of course you already know what rocks their world. What's better than the extra glam SunnyPig Wireless Bluetooth karaoke Microphone? With the SunnyPig Wireless Bluetooth karaoke Microphone, your little girl will be stuck on her favorite Katy Perry song; well this would be a dream come true for her. It's no ordinary play-toy microphone, it's a star-studded, extra glam microphone for young stars that love the spotlight.
Rocking a pink and gold design, there's no hiding how classy and luxurious this microphone is. It's a great gift for boys and girls who love to rock their sleep over parties and of course, take centre stage as the lead singer, while the other back-up singers tag along. The beautiful matte texture adds a nice finishing to the bluetooth microphone that was built to last, just in case your young celebrity tries to pull off a mic-drop. For those family karaoke nights, simply connect the microphone to an iOS or android device and get your favorite karaoke app going. When it comes to performance, this is the real deal, sporting an innovative mixer that alters the playback sound, fine-tuning it to tha superstar voice we all want to hear.
Key Features:
Convenient bluetooth connection
Pairs with all bluetooth enabled devices
Listening and singing mic with 3D surround
Built –in large capacity lithim battery
Specification:
Brand

SUNNYPIG

Weight

10.4 ounces
Crayola Inspiration Art Case Coloring Set




Crayola is a brand we have all come to know and love for their standard art/creative products that make creative learning a lot more colorful and fun. This Crayola Inspiration Art Case Coloring Set is one of the best gifts for 7-year-old girls.  It comes packed with 64 crayons, 24 short colored pencils, 40 washable markers and 15 white sheets of papers. That's a ton of art products to last a long time and it's great for girls who actually love to design, draw and color a lot. They'll never get tired of pulling out their fave art set and getting to work by coloring up the world as they know it.
What's more, the set is well organized, making it quite easy for them to take out and replace each crayon or colored pencil. And with a little help, they'll be able to color up all those coloring books that come in the multiple party bags they get at each friends party. They are so much coloring utensils, it would be the perfect play-plan for when those friends come around to visit as well.  There's practically everything they need in this box to get their creative side going, from crayons and markers to the papers. Go ahead and spice up your young fashionista's life with this Crayola inspired coloring set and watch them unleash their inner artist, page by page. For more creative gift options for kids, check out our guide to the best gifts & toys for 5-year-old boys.
Key Features:
Art set of 140 pieces
Snap-fit trays for easy organization
15 sheets of paper
Portable pink case for on the go coloring
Specification:
Brand

Crayola

Model

04-2555

Weight

1 pounds
Magblock Magnetic Building Blocks

With the way kids are addicted to cartoons these days, it's hard to get them away from the TV. It takes a highly creative, colorful and engaging toy to steal their attention and keep them engaged on some hands-on activities. The Magblock Magnetic Building Blocks STEM Educational Toys Tiles Set just does that and more, providing ample blocks that spark creativity and color up playtime. What's more, magnetic blocks can actually help kids develop basic learning in maths, science, technology and engineering. Even better – each block is made from non-toxic ABS plastic materials, promoting a safe, yet productive play-time experience.
What's more, the blocks come in different shapes and sizes with the magnets embedded in them. Each block has a magnet strong enough to firmly cling to the other, making it easy to build those tall princess towers or play house's. No matter how tall or wide the building is, the magnets would hold strong until construction is completed. When everyone is thinking of buying just another doll, or a fancy doll house, think outside the box, and get them something they can build, work on and create from scratch. The possibilities are endless with these colorful set of marketed blocks, well-rounded to prevent hurt and versatile enough to image, structure and build just about anything. Your kids will also love some of the best educational toys from our list, so don't forget to check them out.
Key Features:
Made from non-toxic and durable plastic
Comes in different shapes and sizes
103 magnetic tile pieces
Round blunt edges to avoid hurting
Specification:
Brand

Magblock

Weight

2.5 pounds
Sign Up Now
GET THE VERY BEST OF GEARHUNGRY STRAIGHT TO YOUR INBOX