Best Men's Gloves in 2022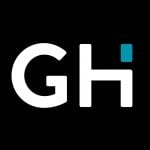 This product guide was written by GearHungry Staff
Last Updated
October 31, 2018
GearHungry Staff
GearHungry Staff posts are a compilation of work by various members of our editorial team. We update old articles regularly to provide you the most current information. You can learn more about our staff
here
.
GearHungry may earn a small commission from affiliate links in this article.
Learn more
You know that winter has well and truly arrived when it's time to dig out the winter gloves. Chances are you won't be able to find the last leather gloves that you bought so you may end up having to invest in yet another pair. Gloves are like socks. Somebody, somewhere knows where they all go but we most certainly don't! Not sure whether you want leather, sheepskin, a mitten or even a fingerless version to give you added flexibility to be still able to operate that smartphone at all times? Never fear, in our Best Men's Gloves guide we've rounded up all the best of the bunch that will keep your hands and fingers looking stylishly warm even if its colder than the Arctic Circle out there. Let's delve in and take a look at the best winter gloves for men.
The Best Men's Glove
Carhartt Men's Waterproof Insulated Glove
These Carhartt gloves for men are waterproof as well as moisture-wicking and offer plenty of thermal insulation. They perform well in all kinds of weather conditions and will perfectly keep your hands warm and dry. With a pull on closure, they can be secured tightly in place, and they feature an additional internal waterproof insert. They're a multi-purpose winter glove that performs well in snow and slushy weather conditions and has a soft fleece cuff with an adjustable wrist strap. Be sure to combine them with a nice Carhartt jacket from our list.
Key Features:
Fully lined men's glove with durable polytex shell
FastDry technology wicks away moisture and keeps hands dry
Pull on secure fit closure
Waterproof insert for added warmth and dryness
Fleece cuff with adjustable wrist strap
Specification:
Brand

Carhart

Model

A511

Weight

7.2 ounces
Under Armour Men's Cold Gear Gloves
Featuring Under Armour's patented ColdGear Infrared technology, these gloves feature a soft, thermos-conductive inner coating to help better absorb and retain your own body heat as a source of additional thermal protection against the elements. They also very conveniently come with Tech Touch print on the thumbs and fingers which means that you don't need to remove your gloves and expose your fingers to the elements every time you need to use your smartphone or a touchscreen. If you are on a snowy incline and need to refer to Google Maps, then this is a feature that your hands, in particular, will especially appreciate. These Cold Gear men's winter gloves also feature Suede palms with silicone gripping that help to deliver enhanced grip and durability. UA has really thought of everything with this technical fit glove which also has an extended wrist cuff to keep delicate areas fully covered from unwanted exposure to the elements. When you're not wearing the gloves, there are mini clips that hold them together hopefully ensuring that you never lose them. 
Key Features:
ColdGear Infrared technology conducts and retains internal heat for thermal protection
Tech Touch print means gloves don't need to be removed to use touchscreen devices
Full coverage and protection thanks to extended wrist cuff
Suede palms with silicone gripping for enhanced grip and durability
Durable and smooth exterior protects against elements
Specification:
Brand

Under Armour

Model

1282766

Weight

1 pounds
OZERO Men's Winter Thermal Gloves
This next pair of Ozero gloves is designed to make outdoor activities easier and more comfortable in the depths of winter. Made from windproof polyester and insulated with cotton, they provide an impressive level of warmth when you consider how thin they are. The inside of the glove is lined with silica gel particles that make it easy to grip onto things. Plus, the fingers have sensitive touch screen fingertips that let you use your smartphone or tablet with ease. 
Key Features:
Made from windproof polyester 
Insulated with cotton 
Silica gel particles 
Touchscreen compatible 
Waterproof design 
Specification:
Brand

Ozero

Weight

2.4 ounces
The North Face Men's Denali Etip Glove
So much more than just a warm and comfortable fleece-lined glove from North Face that will see you through all kinds of extreme cold conditions. This Etip men's winter glove features conductive technology in all five fingers meaning you can operate a touchscreen and click-wheel without having to remove your glove. The 300-weight high-loft fleece also ensures that there is no compromising on thermal protection either. It's an iconic and popular glove from North Face that has a superior grip, making it the perfect choice for all kinds of winter expeditions. Be sure to also check out our list of the best ski gloves for more great items like this.
Key Features:
Five-finger touchscreen capability
Synthetic silicone palm gripper for superior grip
Durable Nylon Taslan construction over fingers and knuckles
Warm and cozy thermal fleece lining for added protection
5 Dimensional Fit ensures consistent sizing
Specification:
Brand

The North Face

Model

A6M1

Weight

4 ounces
Mountain Made Outdoor Gloves for Men
Developed by a team who have the backdrop of the Colorado mountains as their inspiration, these Mountain Made outdoor gloves are stylish, practical, and comfortable to wear. They feature breathable, moisture-wicking material with a multi-direction stretch fit so will adapt to your hands and activities providing a sufficiently flexible range of motion. They come in four sizes from Small through to XL and all feature thermal properties combined with touchscreen technology to deliver the ultimate outdoor glove.
Key Features:
Absorbent and quick drying for your ultimate comfort
Zipper design allows you to adjust the fit
Multi-directional stretch fit construction
Anti-bacterial treatment eliminates unwanted odor
Strong thermal heat preservation combined with lightweight support and breathability
Specification:
Brand

Mountain Made

Model

GGBXLV

Weight

0.3 ounces
Carhartt Men's Insulated Leather Glove
Designed as a practical, stylish, and warm Leather Driving Glove, these Carhartt men's leather gloves are made from 100% full-grain cowhide leather. The double elasticated cuff ensures a secure fit that is easy to pull on and off when you need to. They are additionally lined with 100 grams of 3m thick Thinsulate insulation to provide extra thermal protection or when the mercury really starts to drop. Carhartt has succeeded in delivering a stylish, practical, and warm pair of leather gloves for men. Our handy guide to the best weightlifting gloves features more great products like this.
Key Features:
100% full grain cowhide genuine leather construction with polyester lining
Easy to wear pull on and off closure with vented cuff construction
Featuring Thinsulate lined insulation
Timberland debossed logo on cuff
Available in sizes Small through to 2XL
Specification:
Brand

Carhartt

Model

A552

Weight

6.4 ounces
Oakley Men's Factory Winter Gloves
In a seriously wide selection of contemporary colors, this Oakley Men's winter glove recommendation, up next on our Best Men's Gloves review, is designed with work in mind. Featuring a synthetic suede palm grip, it offers superb traction and comfort grip, especially when working in colder temperatures where gloves are a pre-requisite. The repeating silicone traction pattern across the entire palm helps you perform effectively no matter how cold the temperature drops. There are rib span panels and also gussets between the fingers which further add to providing workers or anyone involved in an active pursuit while wearing these, to have unhindered dexterity. While there's a vast range of colors to choose from, they are for the most part designed in stand out, bold colors with finishing touches like knuckle accents. The overall look is an action-sport one, combined with superior Oakley quality and long lasting durability. Don't forget to also check our guide to the best boxing gloves.
Key Features:
Synthetic suede palm with silicone pattern for enhanced grip
Velcro cuff closures for a snug and customized fit
Touch screen compatible for easy use of mobile and other devices
Ribspan panels and gussets promote natural movement and flexibility
Durable, dependable and wide range of bold color choices available
Specification:
Brand

Oakley

Model

94263

Weight

2 pounds
As you might have guessed from the product picture, these Simari Gloves aren't the warmest on this list. But they will take the edge off when you step out into the biting wind. They're designed for joggers, cyclists, and for other forms of outdoor exercise that you might continue into the winter months. Made from polyester (95%) and Spandex (5%), they're both warm and elasticated enough so that they're easy to get on and off. We also like the fact that they're designed to be used with phone touch screens.
Key Features:
Made from polyester (95%) and Spandex (5%) 
Touchscreen compatible 
Reflective material design 
Enhanced grip 
Specification:
Brand

Simari

Model

SMRG102-4

Weight

2.4 ounces
New Balance Touchscreen Running Gloves
Next up, we have another pair of gloves that are perfect for winter exercise. If you're planning on going jogging, cycling, or exercising at the local park, you'll need a pair of these to keep your hands from freezing. The New Balance Touchscreen Running Gloves are made from polyester (95%) and Spandex (5%), which creates a smooth fleece-like material. It's stretchy enough to give you excellent dexterity in the fingers and it still keeps you warm. As you might have guessed from the name, they're also touchscreen compatible. 
Key Features:
Made from polyester (95%) and Spandex (5%) 
Inside grip 
Touchscreen compatible 
Available in four colors 
Specification:
Brand

New Balance

Model

NB2000-001NS-FBACA

Weight

1.44 ounces
Carhartt Men's Cold Snap Insulated Work Glove
If you're working outside in the winter, you need some serious protection for your hands. It doesn't matter how tough you think you are, cold hands will make you want to give up and find a cozy office job in no time. Don't worry though, we've got the perfect solution with the Carhartt Men's Cold Snap Insulated Work Gloves. For construction workers, farmers, and anyone else that works outside during the winter, these gloves are a must-buy. They're made from System 5 synthetic leather for exterior toughness and have an insulated interior for warmth. 
Key Features:
Made from System 5 synthetic leather
Insulated interior 
High dexterity 
Moisture-wicking lining 
Storm Defender waterproof breathable protection
Specification:
Brand

Carhartt

Model

A505

Weight

0.32 ounces
If you're looking for a pair of gloves just to keep your hands warm, the Columbia Fast Trek Gloves are perfect. They're made from soft polyester microfleece, which makes them super warm and comfortable but pretty useless if you need to do anything with your hands. If you're entering an outdoor winter sewing competition, don't buy these gloves. But to keep your hands toasty on a winter hike, they're perfect. Other features include an elastic wrist line and an abrasion-resistant palm. 
Key Features:
Made from polyester microfleece 
Elastic wrist line 
Abrasion-resistant palm 
Available in four colors
Specification:
Brand

Columbia

Model

1827771

Weight

2.4 ounces
Cevapro -30℉ Winter Gloves
If you're looking for a pair of winter gloves that can do everything, you've got to choose the Cevapro -30℉ Winter Gloves. They're relatively thin and have touchscreen fingertips, which means you have all the dexterity you need to perform outdoor tasks, ride a bicycle, and answer your phone. Plus, they're thick enough and have a thickened fleece lining to keep your hands completely protected from the elements. You might even say that they're the perfect winter gloves for men. But we'll let you be the judge of that. 
Key Features:
3M Insulated cotton 
Thickened fleece lining 
PU leather palm 
TPU waterproof layer 
Rated to -30ºF 
Specification:
Brand

Cevapro

Weight

5.61 ounces
Men's Gloves Buying Guide & FAQs
Features To Look For In Men's Gloves
Gloves are such a functional accessory, but that doesn't mean that they don't have to be stylish too. Whether you are investing in a new pair of gloves to protect from the harsh winter elements, because you need to have a secure grip when you are playing your chosen sport, or because you want to dress the part, there is a wide range of gloves to suit all occasions and purposes. They come in a wide variety of materials and fits. We're going to take a quick look below at some of the key features and considerations to be on the lookout for.
Function - Gloves have been serving a purpose for centuries. Soldiers and Archers used them to protect their hands in battle, Kings wore them as part of their adornment, Professional Drivers wore them to better grip and handle the wheel of their racing car. You may not need your gloves to perform any of those functions, but it is vital that you assess what roles you require your gloves to support you in continuing to do. Do you need to still be able to operate machinery outdoors in cold weather or indoors in a refrigerated area? Do you need a pair of stylish gloves that you can wear with your business attire on the commute to work? Do you need a pair of gloves that you can wear while enjoying outdoor pursuits and activities especially winter sports such as skiing and climbing? Get clear on the function and purpose of your gloves first so that you can select the most appropriate ones.
Protection, Weather and Water Resistance - Few things affect your mood in a negative way more than cold hands and feet! Hands freeze up fast in cold conditions so if you are out and about in icy and windy conditions, the last thing you want to be wearing is a part of damp gloves. To block out the wind and to keep your hands dry you need to invest in gloves that offer adequate protection from the elements. A waterproof exterior layer is essential if you are going to be out in cold, snowy or wet conditions. Look for fabrics like Goretex or anything that has a water-resistant coating.
Materials - Gloves for men will typically be categorized as Dress, Casual or Sports. The former usually is going to be a leather glove and the latter a thicker and more performance enhancing material, possibly with silicone textured palm grips. A casual glove is most likely going to be a wool blend mix. Dress gloves work well with a business or formal occasion outfit, casual gloves will be interchangeable, and you most likely will have several different pairs in different colors to go with your various coats and jackets. Functional or sports gloves or those designed for use in colder outdoor temperatures will have protective features and include synthetic materials designed to be durable and weather resistant.
Interior Lining - Generally speaking, the thicker the glove, the warmer it will be. A thick glove, however, might result in a loss of much-needed dexterity so in those instances, choose something that has a fully insulated liner. You could opt for a waterproof and windproof outer glove or mitt with a lighter-weight, wool mix liner that provides additional warmth and thermal protection.
Grip - If you know that you are going to need to carry out work-related functions wearing your gloves, then look for a pair that has texturized, rubberized or silicone protection on the palms and fingers to deliver durable and dependable grip. If you are working outdoors or doing active sports in a wet, icy or snowy environment, then a loss of momentary grip could be dangerous or even fatal so make sure that you invest in a pair that has a special coating that provides the extra grip you require.
Fitting - Glove sizing can be, and it is most definitely not a case of one size fits all unless you are going for a mitten that is purely about warmth and protection. For all other gloves, especially off the rack brands, you will have to take a guess at whether you are a Small, Medium or large for example, much as you do with all your regular clothing purchases. If you are being a traditional pair of leather gloves from an established and prestigious brand, they will have numerical sizing, much like with shoes. So an 8, 8.5, 9, 9.5 for example.  Obviously the term "fits like a glove" is true only if you do go the whole hog and invest in a custom made bespoke pair of gloves uniquely created for you.
Otherwise, most companies who produce gloves base their sizing on two measurements; hand length and hand width. You want to achieve a close and comfortable tight fit without your fingertips straining against the material or your hand being able to slide back and forth. The better the fit, the warmer your hands inside the gloves will be.
Touch-screen Compatibility - An increasing number of gloves these days come with touch tech compatibility. That is to say that you can continue to operate a mobile or another touchscreen device without the need to remove your gloves. This is a great function especially in today's undeniably device-centric world and avoids getting frostbitten fingers when you are lost out in the wilderness and need to get your phone out to refer to good old Mr. Google Maps! Talking of keeping your hands warm while multi-tasking, blowing your nose can be a real drama too if you are wearing bulking gloves and there is nothing more likely to set off a running nose than a sudden plummet in temperature. If you know that you are prone to a snotty nose, then look out for one of the many pairs that offer a soft suede nose wipe. Just make sure you clean your gloves when you get back home!
Sign Up Now
GET THE VERY BEST OF GEARHUNGRY STRAIGHT TO YOUR INBOX