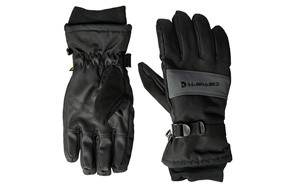 Carhartt Men's Waterproof Insulated Glove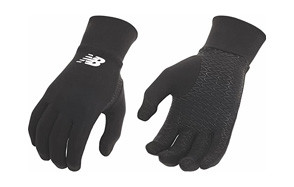 New Balance Touchscreen Running Gloves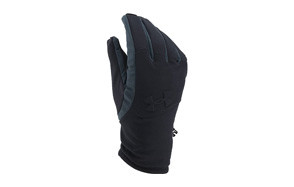 Under Armour Men's Cold Gear Gloves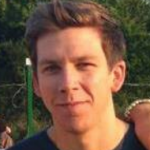 You know that winter has well and truly arrived when it's time to dig out the winter gloves. Chances are you won't be able to find the last leather gloves that you bought so you may end up having to invest in yet another pair. Gloves are like socks. Somebody, somewhere knows where they all go but we most certainly don't! Not sure whether you want leather, sheepskin, a mitten or even a fingerless version to give you added flexibility to be still able to operate that smartphone at all times? Never fear, in our Best Men's Gloves guide we've rounded up all the best of the bunch that will keep your hands and fingers looking stylishly warm even if its colder than the Arctic Circle out there. Let's delve in and take a look at the best winter gloves for men.
The Best Men's Glove
Men's Gloves Buying Guide & FAQs
Features To Look For In Men's Gloves
Gloves are such a functional accessory, but that doesn't mean that they don't have to be stylish too. Whether you are investing in a new pair of gloves to protect from the harsh winter elements, because you need to have a secure grip when you are playing your chosen sport, or because you want to dress the part, there is a wide range of gloves to suit all occasions and purposes. They come in a wide variety of materials and fits. We're going to take a quick look below at some of the key features and considerations to be on the lookout for.
Function - Gloves have been serving a purpose for centuries. Soldiers and Archers used them to protect their hands in battle, Kings wore them as part of their adornment, Professional Drivers wore them to better grip and handle the wheel of their racing car. You may not need your gloves to perform any of those functions, but it is vital that you assess what roles you require your gloves to support you in continuing to do. Do you need to still be able to operate machinery outdoors in cold weather or indoors in a refrigerated area? Do you need a pair of stylish gloves that you can wear with your business attire on the commute to work? Do you need a pair of gloves that you can wear while enjoying outdoor pursuits and activities especially winter sports such as skiing and climbing? Get clear on the function and purpose of your gloves first so that you can select the most appropriate ones.
Protection, Weather and Water Resistance - Few things affect your mood in a negative way more than cold hands and feet! Hands freeze up fast in cold conditions so if you are out and about in icy and windy conditions, the last thing you want to be wearing is a part of damp gloves. To block out the wind and to keep your hands dry you need to invest in gloves that offer adequate protection from the elements. A waterproof exterior layer is essential if you are going to be out in cold, snowy or wet conditions. Look for fabrics like Goretex or anything that has a water-resistant coating.
Materials - Gloves for men will typically be categorized as Dress, Casual or Sports. The former usually is going to be a leather glove and the latter a thicker and more performance enhancing material, possibly with silicone textured palm grips. A casual glove is most likely going to be a wool blend mix. Dress gloves work well with a business or formal occasion outfit, casual gloves will be interchangeable, and you most likely will have several different pairs in different colors to go with your various coats and jackets. Functional or sports gloves or those designed for use in colder outdoor temperatures will have protective features and include synthetic materials designed to be durable and weather resistant.
Interior Lining - Generally speaking, the thicker the glove, the warmer it will be. A thick glove, however, might result in a loss of much-needed dexterity so in those instances, choose something that has a fully insulated liner. You could opt for a waterproof and windproof outer glove or mitt with a lighter-weight, wool mix liner that provides additional warmth and thermal protection.
Grip - If you know that you are going to need to carry out work-related functions wearing your gloves, then look for a pair that has texturized, rubberized or silicone protection on the palms and fingers to deliver durable and dependable grip. If you are working outdoors or doing active sports in a wet, icy or snowy environment, then a loss of momentary grip could be dangerous or even fatal so make sure that you invest in a pair that has a special coating that provides the extra grip you require.
Fitting - Glove sizing can be, and it is most definitely not a case of one size fits all unless you are going for a mitten that is purely about warmth and protection. For all other gloves, especially off the rack brands, you will have to take a guess at whether you are a Small, Medium or large for example, much as you do with all your regular clothing purchases. If you are being a traditional pair of leather gloves from an established and prestigious brand, they will have numerical sizing, much like with shoes. So an 8, 8.5, 9, 9.5 for example.  Obviously the term "fits like a glove" is true only if you do go the whole hog and invest in a custom made bespoke pair of gloves uniquely created for you.
Otherwise, most companies who produce gloves base their sizing on two measurements; hand length and hand width. You want to achieve a close and comfortable tight fit without your fingertips straining against the material or your hand being able to slide back and forth. The better the fit, the warmer your hands inside the gloves will be.
Touch-screen Compatibility - An increasing number of gloves these days come with touch tech compatibility. That is to say that you can continue to operate a mobile or another touchscreen device without the need to remove your gloves. This is a great function especially in today's undeniably device-centric world and avoids getting frostbitten fingers when you are lost out in the wilderness and need to get your phone out to refer to good old Mr. Google Maps! Talking of keeping your hands warm while multi-tasking, blowing your nose can be a real drama too if you are wearing bulking gloves and there is nothing more likely to set off a running nose than a sudden plummet in temperature. If you know that you are prone to a snotty nose, then look out for one of the many pairs that offer a soft suede nose wipe. Just make sure you clean your gloves when you get back home!