Best Educational Toys in 2022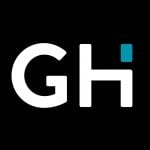 This product guide was written by GearHungry Staff
Last Updated
July 28, 2018
GearHungry Staff
GearHungry Staff posts are a compilation of work by various members of our editorial team. We update old articles regularly to provide you the most current information. You can learn more about our staff
here
.
GearHungry may earn a small commission from affiliate links in this article.
Learn more
Kids aren't just born smart. They need to be nurtured and stimulated if you want them to grow into intelligent, well-rounded adults. But then, you don't want to bombard your kids with too much information and expect them to study all the time. So, what's the answer?
The answer is making sure they are learning, even when they are playing. There are tons of educational toys on the market, but not all of them will actually help your child learn. That's why we've made a list of the best educational toys on the market today.
The Best Educational Toy
Scientific Explorer My First Mind Blowing Science Kit – Educational Toy




Science kits have been around for years. You can guarantee two things if you buy your kids one: a lot of fun and a lot of mess. They've come a long way and are pretty impressive now. The Scientific Explorer My First Mind Blowing Science Kit is one of the best kids science toys around. It's a 20-piece kit that teaches the basics of chemical reactions and using science tools. It's recommended for kids aged 6 and above, with adult supervision. But you don't have to be an expert scientist to help them, it's all there in the instructions.
The kit is based on STEM (Science, Technology, Engineering, Math) principles. That means it's a great tool to prepare them for school and beyond. Kids always learn best when they don't realize they're learning!  It comes with 7 chemicals, 2 cotton swabs, 3 test tubes, 3 plastic cups, pipette, 2 sticks and 2 measuring scoops. Also in there is an activity book that leads you through the possible experiments.
Key Features:
Age4 and above (with supervision)
Includes 7 chemicals
Includes science tools
Activity book
Specification:
Brand

Scientific Explorer

Model

0SA221

Weight

1.59 pounds
Think Fun – Gravity Maze – Marble Run Logic Game and STEM – Educational Toy




Marble Run is another classic. The Think Fun – Gravity Maze takes marble run to another level though. It's not just about building a structure and watching the marbles go up and down. It contains 60 challenges (beginner to expert), a game grid, 9 towers, 1 target, and 3 marbles. But the most impressive thing is the way it teaches critical thinking skills. The games are designed to make your kid think about spatial awareness, planning, stealth, and reasoning.
It's designed for kids ages 8+ but will be enjoyed by all the family. The expert levels are actually quite challenging, so be prepared for some failures along the way! If you need any more convincing, just look at the awards this toy has won, including Toy of The Year and the Parent's Choice Gold Award.
Key Features:
Age 8 and above
Includes 9 towers, game grid, target, and 3 marbles
Clear instruction manual
Toy of The Year Winner
Specification:
Brand

Think Fun

Model

44001006

Weight

1.15 pounds




Artificial intelligence is making its way into kid's toy and Cozmo has to be one of the most impressive robots out there. If you'd have told a kid 50 years ago that they could own a real-life, talking robot, they would have thought you were mad! Now, though, it's a reality. Cozmo can express a ton of different emotions, recognize your face and name, and he evolves the more time you spend with him.
He's compatible with iOS and Android devices with the free Cozmo app. Make sure you check your device is compatible before you buy because it could end up costing you a lot more if it's not! Kids will learn about programming and coding, as well as gaining a friend and sidekick. He gets to know his owner's personality and learns more the longer you play with him.
Key Features:
Intelligent, adaptable robot
Age 8 and above
Free Cozmo app
Includes charger and 3 power cubes
Specification:
Brand

Anki

Model

000-00057

Weight

0.96 ounces
LEGO Boost Creative Toolbox Building and Coding Kit – Educational Toy




The Lego Boost Creative Toolbox Building and Coding Kit featured it in our recent article 10 Best Lego Robots, and for good reason! This build-your-own robot features over 840 Lego pieces, a Lego Move Hub, Interactive Moto, and a Color Distance Sensor. You can also build it into 5 completely different robots (Vernie, M.T.R.4 (Multi-Tooled Rover 4), Guitar4000, Frankie the Cat,AutoBuilder), meaning endless fun for the kids. Once they've built the character of their choice, they can programme it to perform countless tasks including walking and talking on its own.
It's really important now for kids to have a basic grasp of programming and coding. It's becoming as important as math and science, and this is the perfect way for them to start learning.
Key Features:
Age 7 to 12
Includes 840 Lego pieces
Includes Lego Move Hub
5 different robots to build
Specification:
Brand

LEGO

Model

6186142

Weight

3 pounds
Mini Explorer Light-up Terrarium Kit – Educational Toy




Growing your own fruit and veg is becoming more and more important. The Mini Explorer Light-Up Terrarium Kit teaches kids to do just that. It's a miniature garden that simulates a natural environment by using a powerful LED light. That means you don't have to wait for the sun to come out to teach kids about the natural world.
This all-inclusive kit includes a terrarium jar, light-up jar lid, Micro USB charger, and all the natural ingredients you need to get started. It also has a simple instruction booklet that you can work through with your kids. This is a great way to give your kids the green-finger bug that will last with them throughout their life.
Key Features:
Age 6+
Miniature garden
Includes LED Light
Includes natural ingredients
Specification:
Brand

Mini Explorer

Weight

1.43 pounds
IQ BUILDER – Creative Construction Engineering

Every parent wants a smart kid. But you don't want to be one of those parents that forces their kids to learn and practice, without ever having fun.So, it's best to find ways for them to learn and play at the same time. That's what the IQ builder's all about. It focuses on STEM (Science, Technology, Engineering, Math) learning to help develop your child's brain. It will help them with critical thinking in the future and increase their cognitive capacity. Oh, and they'll have a great time doing it.
It's recommended by education professionals and is designed for kids aged 3 to 10. It includes 3 instructional booklets (beginner, intermediate, advanced) and is compatible with other sets, so you can build up your collection and build even more impressive things.
Key Features:
Ages 3 to 10
164-piece set
Improves STEM learning
Great for home or classroom
Specification:
Brand

IQ BUILDER

Weight

2.1 pounds
Klutz LEGO Chain Reactions Craft Kit




Lego is one of the best educational toys. The Klutz Lego Chain Reaction Craft Kit teaches kids how to build, how to use their creativity, and sometimes even how to clean up after themselves. This kit lets you design and build 10 amazing moving machines. The kit comes with 33 Lego pieces, an instruction manual, 6 plastic balls, string, paper ramps, and other useful parts. It's recommended for kids aged 8 and above.
There's a lot more to it than a lot of Lego kits. You can build machines that pivot, spin, swing, and drop. All this gives your kids a basic knowledge of engineering, which could really help out later in life. It also won the Nappa Silver Award. Our handy guide to the top Lego Star Wars sets features more great products like this. 
Key Features:
Age 8 and above
Includes 33 Lego pieces
Build 10 moving machines
Nappa Silver Award Winner
Specification:
Brand

Klutz

Model

9780545703307

Weight

1.2 pounds
4M Crystal Growing Experiment




Crystals are a great way to teach kids about the natural world. The Crystal Growing Experiment has all the equipment and materials needed to grow seven different crystals. Just follow the instructions and watch as beautiful, sparkling crystals start to form. It also includes 7 beautiful display domes, so you can show off your crystals when they are fully-grown. It's perfect for kids with an interest in science and the natural world, especially budding geologists. 
It's recommended for kids aged 10 and above, but with supervision, it could be interesting for even younger kids. Includes complete instructions for every experiment, as well as growing compounds and mixtures, seven display domes, and stirring supplies.
Key Features:
Ages 10 and above
Includes 7 display domes
Includes growing equipment
Specification:
Brand

4M

Model

5557

Weight

1.05 pounds
LEGO Technic WHACK! 42072 Building Kit




The Lego Technic WHACK! BuildingKit is one of the coolest small Lego kits available. It has a great little pull-back motor that makes the car go pretty fast. They've made it pretty sturdy with a front bumper, rear spoiler, and wide black rimsso that it can withstand a big impact. It contains 135 pieces and sports a funky lime-green, red, and graycolor scheme.
If your kid is into Lego and cars, they're going to love this product. It's not too complicated to set up, but it will teach your kids how to follow instructions and put something together. Perfect for when they move out and have to build all their flat-pack furniture! Love this product? Check out our complete Lego Technic sets review for our top picks. 
Key Features:
Ages 7 to 14 years
135 pieces
Sturdy design
Simple to set up
Specification:
Brand

LEGO

Model

6210331

Weight

10.6 ounces
AMSCOPE-KIDS M30-ABS-KT2-W Microscope Kit




There's no better science gift for kids than a real-life microscope! The Amscope-Kids M30-ABS-KT2-W Microscope might not have a catchy name, but it's the perfect beginner compound microscope. It comes with a 52-piece accessory kit and an easy-to-carry case, so your kids can take it wherever they want and create their own experiments. Accessories include blank slides and covers, tweezers, an eye-dropper and a Petri dish. Basically, everything you need to start experimenting as soon as you open the box.
The kit also contains a ready-made brine shrimp experiment that lets young scientists observe tiny ocean creatures and learn about the process of analysis and note-taking. Depending on your kid's age and experience, they might need some help setting it up and understanding the accessories.
Key Features:
Ages 8+
120x to 1200x magnifications
52-piece accessory kit
Built-in LED and color filter wheel
Specification:
Brand

AmScope

Model

M30-ABS-KT2-W

Weight

5.03 pounds
Creativity For Kids – Grow N' Glow Terrarium


The Creativity For Kids – Grow N' Glow Terrarium is another great gift for those young gardeners out there. It's similar to the Mini Explorer Light-up Terrarium Kit but without the LED lid to keep it growing at night. That makes it slightly cheaper, but still, a great gift if you have plenty of natural light in the house. Aimed at 6 to 96-year olds (sorry 97-year olds), this kit is a great present for anyone interested in the natural world.
It comes with everything you need for 2 full plant life cycles, including plastic jar, potting mix, organic chia and wheat grass seeds, decorative figurines, sand, stones, and a plant mister. It's the perfect mix of science and art and will give your kids an early appreciation for the importance of nature.
Key Features:
Ages 6 – 96
Comprehensive Terrarium Kit
Includes decorative materials
Combines science and art
Specification:
Brand

Creativity for Kids

Model

1137000

Weight

15.8 ounces
National Geographic – Break Open 10 Premium Geodes




If I had a dollar for every time a kid asked me: "Can I break open 10 premium Geodes?".
Okay, so maybe the National Geographic – Break Open 10 Premium Geodes won't be top of everyone's Christmas list, but it's still a great present. For aspiring scientists and geologists, this kit is a fantastic introduction to the world of geodes and crystals. The kit contains 10 geodes, ranging from the size of a ping-pong ball to a tennis ball, that kids can break open and inspect.
These hollow rocks are formed in volcanos and are hand-selected to ensure quality. It also comes with a 16-page learning guide that explains how geodes are formed and explains the different varieties.
Key Features:
Ages 8+
10 premium geodes
Includes 16-page learning guide
Fun for the whole family
Specification:
Brand

National Geographic

Model

NGGEO10

Weight

3.66 pounds
Educational Insights – Design & Drill Activity Center



When your children are young, it's important to build their coordination and introduce STEM (Science, Technology, Engineering, Math) learning. That's exactly what the Educational Insights – Design & Drill Activity Center does. Using a plastic screwdriver, wrench, and drill, your kids can build patterns using the multi-colored bolts. They can recreate patterns provided on instruction sheets or build their own creations.
Not only does this introduce kids to the use of tools and instructions, it will keep them occupied for hours! Aimed at ages 3 and upwards, it's completely safe and built for little hands! If you aren't convinced, check out the list of awards this product has won. Iy would make an amazing screen-free gift any kid would love.
Key Features:
Ages 3+
Includes 120 plastic bolts & tools
Easy-to-follow design cards
Award-winning product
Specification:
Brand

Educational Insights

Model

EI-4112

Weight

1 pounds
LEGO Creator Robo Explorer 31062 Robot Toy




Back to Lego. The LEGO Creator Robo Explorer is a little more basic the other two Lego sets in this list, which means your kid could probably set it up without any assistance. It's aimed at kids aged 7 and above and, like all Lego toys, is a great way of building their coordination and instruction-following skills. The 3-in-1 model can be built as a humanoid-robot, a robot dog, or a robot bird, giving your kids plenty to do.
It features a bright-green light, working tracks, moving body and head, and posable limbs.
Key Features:
Ages 7 +
3-in-1 Lego model
Features light-up brick
Easy to assemble
Specification:
Brand

LEGO

Model

6175250

Weight

11.4 ounces
Boom! Fun With Science – Jumbo Science Kit








This huge science kit has got to be one of the most comprehensive around. It features over 60 experiments, including volcano eruptions, rocket balloons, car-racing, a sprout garden, and much more. The Boom! Fun With Science Kit is aimed at kids aged 5 and above.
The kit also comes with an instructional DVD and manual that guides you through the experiments with your kids. It's also completely safe for young children, so you can rest assured they aren't going to hurt themselves.
Key Features:
Ages 5 and above
Over 60 experiments
55-piece kit
Includes DVD and manual
Specification:
Brand

Learn & Climb

Weight

3.44 pounds
SmartLab Toys Smart Circuits Games & Gadgets Electronics Lab




Smartlab Toys Smart Circuits Electronics Lab is the perfect introduction to electrical engineering. Using 6 baseboards and various electrical components, kids can create loads of awesome games and gadgets, including a quiz show, an electronic drum kit, and a motion sensing alarm. In a completely safe environment, kids (aged 8 and above) can learn about electronics and how they work.
This electronic learning toy has loads of amazing features including a speaker module, LED module, push-buttons, and jumper-wires, as well as a 48-page instructional booklet. Another great way to introduce STEM learning to your kids during their play time. Don't forget to also check our list of magnetic toys for more great toys like this.
Key Features:
Ages 8+
Completely kid safe
Unlimited projects
48-page instructional booklet
Specification:
Brand

SmartLab Toys

Model

SL14786

Weight

1.6 pounds

Brain Flakes have to be seen to be believed. A creative alternative to building blocks, you can create some truly mind-blowing things out of these little plastic discs. Every kit contains over 500 multi-colored discs and you can build your collection to make bigger and better models. Like building blocks – and most educational toys – they improve children's coordination, dexterity, and engineering skills, but Brain Flakes go a step further. Because of the shape of the discs, you can get really creative and build complex and beautiful models.
This toy is aimed at kids over 5 years – the parts are small, and it specifically states that it shouldn't be given to children under 3 years.
Key Features:
Ages 5+
Over 500 discs
Improves STEM learning
Improves creativity
Specification:
Brand

VIAHART

Weight

1.9 pounds
Creative Elf – Drawing Stencils Set For Kids




There hasn't been a whole lot in this list for budding artists, which is why we've included the Creative Elf – Drawing Stencil Set For Kids. For kids that love to draw, you can't go wrong with this kit. It's got 10 colored pencils, a sharpener, 16 stencils, 25 sheets of paper and a 3-color pen. All that comes in a handy carry case, so your kid can keep them all tidy (yeah right!) and take it with them, wherever they go. 
Perfect for kids aged 4 to 8, the kit meets all the child-safety standards and will improve their artistic flair and motor skills.
Key Features:
Ages 3+
Includes stencils, paper, and pencils
Comes with carrycase
Improves creativity and motor skills
Specification:
Brand

CreativeELF

Weight

2.06 pounds
Snap Circuits SC-300 Electronics Discovery Kit




Last but not least is the Snap Circuits SC-300 Electronics Discovery Kit. It's another educational toy perfectfor teaching your children about the magic of electronics, without the danger of electrocuting them! You can complete over 300 projects, including an AM radio, burglar alarm, a flashlight, a laser light, and more. It includes over 60 pieces and includes an instructional booklet to walk you through the projects.
Another award winner, this product is featured in Dr. Toy 100 Best Children's Products and has the National Parenting Center Seal of Approval. Be sure to also check out our list of cool laser tag sets for more great items like this. 
Key Features:
Ages 8+
Over 300 projects
Contains over 60 pieces
Award-winning toy
Specification:
Brand

Elenco

Model

SC-300

Weight

3.15 pounds
Benefits of Science Toys
Kids are the future. As parents, we have a responsibility to help them learn and grow, and one of the best ways to do this is through play. Even from an early age, children develop important skills that they will carry with them through life. With scientific educational toys, kids can develop reasoning skills, improve problem-solving, and increase their capacity for critical thinking. It can also directly affect their IQ and improve hand-eye coordination. But the most-powerful thing is that the children are playing and will associate learning with fun. That means they'll grow into adults with a thirst for knowledge and a highly-developed set of skills for learning.
Sign Up Now
GET THE VERY BEST OF GEARHUNGRY STRAIGHT TO YOUR INBOX