Best Tea Makers in 2021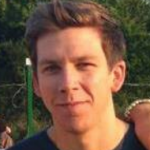 This product guide was written by Jordan Carter
Published
August 24, 2018
Support us! GearHungry may earn a small commission from affiliate links in this article.
Learn more
Tea is often overlooked as a wonder drink due to the much more popular and much more immediately-effective coffee. But tea has been drunk for thousands of years and has a rich history of doing a lot of good that coffee, juice and supposed health drinks cannot hold a candle to. If you've ever spend time in England or China then you no doubt understand the culture around tea brewing and this culture has permeated around the world and transformed into a phenomenon. If you have been searching for the perfect cup of tea but haven't had yet found tools to achieve it, we've compiled this list of the best tea makers for you to finally get what you've been searching for.
The Best Tea Maker
Breville One-Touch Tea Maker




Our selection for the best choice when it comes to an automatic tea maker, the world famous Breville brand has brought you convenience, simplicity and effectiveness all in one handy and helpful little product. Brewing good tea, and we mean good tea not just dropping a tea bag into a mug and waiting is an art form in of itself. You need to get the steeping temperature right, you need to let the leaves breathe, you need to take the tea bag out at the right time. It sounds simple but there is a lot more science behind it than you might expect.
Breville's One-Touch Tea Maker does all of this for you. You can select a type of tea, its strength and how long you want it to brew for and sit back and relax until your optimum tea has been achieved. It does not over-steep your darker teas and also brings out the flavor of green teas like you've never experienced before. Be sure to also check out our list of top pod coffee machines for more great items like this.
Key Features:
Tea basket cycle – Auto lowers and lifts
Auto start
Brushed stainless steel construction materials
60 minute keep-warm feature
Clear LCD Timer interface
Specification:
Brand

Breville

Model

BTM800XL

Weight

6.6 pounds
Ninja Hot and Cold Brewed System, Auto-iQ Tea Maker

If you're looking for a product that can deliver whatever hot drink you need to get you started in the morning or help you get ready for bed, the Ninja Hot and Cold Brewed System is just what you need. It comes with both coffee and tea brew settings that allow you to choose your desired drink depending on the time of day, and indeed your mood, without sacrificing quality on either end.
This highly dysfunctional machine would fit perfectly in any kitchen, dorm room, or even office break area, boasting a superb compact design but still packing the punch you need to keep you energized when you feel you're flagging. It offers a variety of brew sizes so you can have as little or as much as you feel you need, while the five brew styles offer a level of versatility you just cannot find with the standard kettle-and-mug approach.
Its smart basket recognition takes the hassle out of setting everything up, and instead you can set and forget until you smell the sweet aroma of your favorite tea flavors, whether classic black, rejuvenating green, or one of the many fruity tea options available. To add to this impressive list of accomplishments, there's also a foldaway brother, so you can get barista quality without waiting in line.
Key Features:
Coffee and tea brew settings
Smart basket recognition
6 brew sizes
5 brew styles
Fold away hot and cold frother
Specification:
Brand

Ninja

Model

CP307

Weight

17.25 pounds
KitchenAid Electric Glass Tea Kettle




Our premium choice is KitchenAid's 1.5 liters of brilliance. The glass is premium Schott DURAN glass that can withstand bumps, high heats and general wear and tear way longer than your average jug. It comes with 5 specialty tea settings that have been designed to preserve each tea's flavor and aromas which will give your nose an idea of what that first cup of tea smelt like all those thousands of years ago.
KitchenAid Electric Glass will also keep your tea warm if you have drank so much that you need just a little break and will quietly boil in minutes if you are on the impatient side while still delivering great tasting tea every time. All of its different features make it perhaps the best electric tea maker that you can buy. It is more expensive than other options on this list (hence the premium tag), but if you are an avid tea drinker than premium is the only thing you should settle for. Love this product? Check out our review of coffee machines for our top picks. 
Key Features:
5 specialty tea settings
Remove stainless steel seeper to boil water for other uses
Durable glass construction
Keep-warm function up to 30 minutes
Specification:
Brand

KitchenAid

Model

KEK1322SS

Weight

4.2 pounds
Aroma Professional AWK-701 16-in-1 Nutri-Water

The Aroma Professional AWK-701 16-in-1 Nutri-Water is, quite simply, a triumph in tea making technology, quality, and satisfaction. Its vast array of functions might intimidate at first, but once you get to grips with everything, you'll be the tea-brewing whizz that puts you amongst the very best, but if you don't want to become designated tea-person in the household, maybe you can keep this secret to yourself.
The precision control ensures every mug of hot tea is brewed entirely to perfection, meaning you'll never need to add a little more of this or that ever again. It's 16 dynamic functions provide what feels like endless variety. So much so, that you'll always be in the mood for something, even if you're not sure what that something is until the very last second. It also boasts a Delay Timer up to 16 hours so you can wake up to a hot cuppa first thing in the morning, while the Keep Warm function means you can enjoy your drink at the perfect temperature even if you neglect it for a little too long. It comes with all you could need from a tea maker, and the control panel is one of the most user-friendly we've come across.
Key Features:
16 dynamic functions
Precision control
Delay timer and Keep Warm function
Tea infuser, stew pot, kettle lid included
Easy to use control panel
Specification:
Brand

Aroma Professional

Model

AWK-701

Weight

3.74 pounds
Black Teavana Perfect Tea Maker




Perfect Tea Maker is a big claim, but Teavana's product is great for tea-purists who love their loose-leaf beverages and harks back to a simpler time in the world of tea making.  This is achieved through a drain mechanism that strains the tea for the best and most authentic flavor all the while coming at a great price and is without all of those buttons, switches and cords that can get in the way with electric hot tea makers.
So this is not electric, but that's okay. It still does the job and is so simple to use you might even find yourself making tea accidentally. The jug is made of plastic and comes with a four piece instruction manual for info on how to clean it. Like a lot about this tea maker, it is simple and straightforward. Sometimes, tea makers do not need all of the gadgets to be an effective product and Teavana have shown that tradition (with a little splash of modernity) still has its place.
Key Features:
Patented drain mechanism
Easy to clean and reassemble
Efficient and simple use
Durable plastic
Ideal for loose-leaf tea
Specification:
Brand

Teavana

Model

30277-016

Weight

13.1 ounces



This heat-resistant teapot both looks good and brews great. Its design can inspire memories of grandma's house while its stainless steel tea infuser brings a touch of convenience to the table. It is made from durable borosilicate glass that might appear lightweight and fragile upon first glance, but will actually withstand any (okay most) clumsiness.
Camellia Teapot is a great choice for fans of herbal tea and will hold more than two mugs, which is excellent for the tea fanatics out there (and why would you be reading this if you were not one?) and it can also be placed over a hot stove to boil the water without worrying about cracking if you need to heat it up, to ensure that you can warm your tea to your heart's content without worrying about losing a fresh brew all over the stove. A kettle that will last longer than you might think, it pours well, infusers excellently and will make those cosy weekend days much, much cosier. Our handy cold brew coffee makers guide offers more great products like this. 
Key Features:
Heat-resistant
Durable glass
Full flavor brewing
Dishwasher safe for cleaning
Great design
Specification:
Brand

Willow & Everett

Weight

1.2 pounds
Gourmia Electric Square Coffee And Tea Maker




What am I even looking at? is what you might be asking right now. We know Gourmia Electric Square looks more like a wifi router but it is in fact an electric tea maker (that doubles as a coffee maker for those groggy early mornings). That is not a photograph on the side either but the brewer itself, and it comes with 4 pre-programmed brewing settings for your convenience.
The chamber is constructed of both glass and stainless steel to provide the most durable product possible and is designed with iTea Boil to Brew technology which delivers unparalleled results every single time for loose leaf brews. It is small enough not to take up too much room while still giving you enough tea for a couple of mugs and due to its steeper system your tea will last three times longer. Not your traditional brewer by any means and purists will probably scoff at its design, but if it does the job, then who cares?
Key Features:
iTea Boil to Brew technology
Strength control
Refresh cycle
Pure and clear brew chamber
Specification:
Brand

Gourmia

Model

GTC8000B

Weight

5.17 pounds
Brewista Smart Brew Automatic Tea Kettle




A stylish and effective smart electric kettle that will suit any modern kitchen anywhere in the world. Brewista Smart Brew comes with programmable settings to arrange your first cup in the morning the night before and has a large water capacity that allows for more tea for longer.
There is also a keep warm option that allows you to leave your brewed tea at 160 F for you to return to later while you get out the for the day, but this does not affect the taste and will guarantee a quality cup of tea every time. There is an easy to read control panel at the base that comes with customizable steep times ranging from 30 seconds to 8 minutes, giving you your perfect cup of tea no matter how you prefer it. Don't forget to also check our guide to the best kombucha starter kits.
Key Features:
Programmable settings for next day
Customizable steep times
Keep-warm feature
Precise digital temperature
1.2 liter capacity
Specification:
Brand

Brewista

Model

BATK12S01-NA

Weight

4 ounces
Grosche Madrid French Press Coffee and Tea Maker




The Grosche French Press is a great little product that has been designed with excellent care and attention to detail to make it a nice little addition to any kitchen. It looks good, fits comfortably on either shelf, cupboard or counter and is lightweight enough to move around without risking spills, even when full.
Even though it is primarily a coffee maker, but can still be used for making tea if that is your preferred drink and can be used with loose leaves for a more authentic experience. It comes with a double filter found on both the lid and the press function that will leave your drink hotter for longer. It is sturdy, well crafted and, perhaps most importantly is easy to clean so that you never have to worry about previous-drink residue altering the taste of your tea. Its plunger has been designed to extract as much flavor as possible so that you will get a great mug of tea every single time. Find more great products like this by checking out our mug warmers.
Key Features:
Double filter at lid and press
Multi-purpose for different drinks
Sophisticated and modern design
Durable and reliable constructed material for long-lasting use
1 liter
Specification:
Brand

GROSCHE

Model

GR-171

Weight

1.65 pounds
Tea Maker Buying Guide & FAQ
Ease Of Cleaning - Tea makers handle quite a lot as they are usually used very often. For this reason, they tend to leave debris that build-ups. What's more, tea stain spots can become an issue that's why it is important to go for those appliances that have components that are easily removable and are easy to clean and wash.
Capacity - Your family size or the number of people to serve with the coffee maker will determine the capacity of the machine. Large-sized families will prefer bigger volumes while single users are better with a more compact portable tea maker.
Size - Small-sized tea makers allow for easy movement and carrying especially for outdoor use such as camping.
Preset Programs - Preset programs for better accuracy when it comes to tea brewing. This includes the exact type of brew at the specified time. This feature also saves time since it allows you to focus on other activities that require attention.
Price - Price comes with quality and the more efficient and quality tea makers are generally priced higher.

Tea Makers FAQ
Q: How does a tea maker work?
A: A tea maker simply steeps the tea from the tea bag or the raw leaves. You are simply required to add the water and tea and choose the desired option on the control panel to get the optimal taste and flavor you desire. Many tea makers are programmable and so can be reset to prepare tea at specific times and temperatures.
Q: Steel vs plastic tea maker?
A: Almost every tea maker, whether steel or not have an element of rubber as part of the components. Some people are however cautious not to use plastic tea makers since they believe the plastic will leak dangerous and carcinogenic BPA material into the tea when heated.
Q: How do you clean a tea maker?
A: To clean a tea maker, simply add some soap to a damp cotton cloth. Rinse thoroughly with plenty of ordinary water.
Q: What measurement of tea should I use in a tea maker?
A: The perfect tea should be about 85% water and around 15%- 25%. However, it all depends on your individual tastebuds. If you prefer a strong cup of tea, then more tea can be added. Additional the various control options on some tea makers can help determine how much tea to add.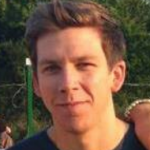 Jordan Carter is Gear Hungry's resident Editor-in-Chief with a genuine love and passion for all things tech. Jordan works diligently to ensure only the best products ever make it onto the platform and are showcased in Gear Hungry's carefully curated, tested and expertly researched, informative buying guides.
The best!
Gear, gadgets & stuff for men
Straight to your inbox