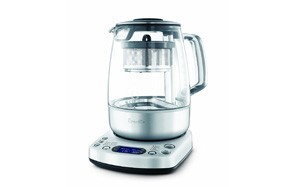 Breville One-Touch Tea Maker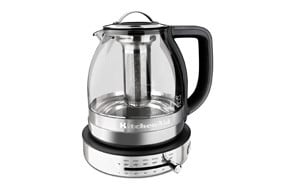 KitchenAid Electric Glass Tea Kettle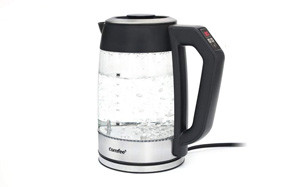 Comfee Temperature Control Electric Infuser Tea Kettle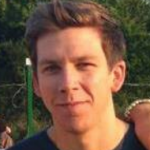 Tea is often overlooked as a wonder drink due to the much more popular and much more immediately-effective coffee. But tea has been drunk for thousands of years and has a rich history of doing a lot of good that coffee, juice and supposed health drinks cannot hold a candle to. If you've ever spend time in England or China then you no doubt understand the culture around tea brewing and this culture has permeated around the world and transformed into a phenomenon. If you have been searching for the perfect cup of tea but haven't had yet found tools to achieve it, we've compiled this list of the best tea makers for you to finally get what you've been searching for.
The Best Tea Maker
Tea Maker Buying Guide & FAQ
How We Chose Our Selection of Tea Makers
We all know that people can get very serious about their tea, so we've done our absolute best to identify the best tea maker on the market. There were a lot of options to choose from, so we sat down, really thought about it, and based our decision on 4 key points that everybody should consider when they are thinking about buying anything at all.
Quality - The quality of both the product and whatever it is designed to do is something that you must consider when doing your research. Buying an inferior product might save you some cash at the time, but can end up being a very expensive purchase if the wiring is faulty or it breaks almost immediately.
We want you to have access to the best tea maker machine that you can get your hands on and so for us quality is the primary factor we look for when choosing out lists. With so many products that are so similar it is often a very tight race between products but in the end superior quality will always win.
Reviews - People who have experienced the product first hand are the most helpful people in the world when we are trying to make difficult selection decisions. With products that have hundreds if not thousands of reviews, they can often mean the difference between making the list and missing out.
Reviews are also helpful because there will always be at least one person who identifies something that we had not considered. These types of reviews are crucial in narrowing down our lists and separating the best from the rest.
Brand - Well known brands are often the go-to for anyone who just casually wants to buy a product of any kind because they have bought into the hype that surrounds them. Many brands are famous because they deliver great products but others are still around only due to their reputation. We get that this is sometimes the case, and while they might have good products, there could still be something even better out there.
We also don't want to fill our lists with a major bias towards just one brand, so we do our best to look at a wide range of brands on the market that produce similar products and pick out what we believe demonstrates a variety of options for you to choose from.
Price - We don't want you to waste your money on expensive products that might break immediately so we try to find products that are offered at a decent and affordable price while still providing decent quality. We know that not everyone has the money to splurge on the most expensive brands so looking for middle-range products is something we strive to do so that we don't alienate our readers who will see high prices for everyday objects and immediately click off.
There are some people who will only buy the most expensive products for anything, but the majority of the world is not like that. We hope that there is enough variety and range on our list so that anybody could read it and decide to buy one of the products listed.

Features To Look For In Tea Makers
If you are interested in purchasing a tea maker for your home or have been tasked with identifying a tea maker for the office but you have absolutely no idea what to look for, have no fear. To make life easier for you (and potentially make you the hero of the fourth floor break room) we have compiled a quick little list of things to consider and features to look out for in tea makers to help you make the best decision.
Capacity - This is a big thing when it comes to any kind of beverage maker. You don't want to have to refill your tea brewer every half an hour, so finding one with an ample capacity that means you can sip on your tea and laze the afternoon away without getting up is crucial.
Easy-to-Use - The simplicity of the operations can completely transform your enjoyment of the tea maker. If a product claims to have all these cool, fancy gadgets but you don't know how to use them it will end up being a complete waste of money. While there might be cheaper, more modest and less exciting models out there, if they are easy to use, then you have a winner.
Temperature Control - Being able to control the temperature of the brewer will allow you to keep it warm if you like to leave it sitting for a while to really get all the flavor out. Conversely, it also gives you the chance to lower the temperature if you have taken one sip and, like a hipster who ate their pizza before it was cool, ended up burning your mouth.
Electric / Non-electric - An electric tea maker is more efficient, it will brew the tea faster and is better for the environment. However, the electric option takes away a lot of the enjoyment from the whole brewing process and feels a bit too 20th century for some. If you want to embrace the history and tradition of tea brewing then a non-electric product is the way forward, if you like your tea hot and fast and now, then go for electric.
Materials - The materials that is is made out of can affect its usability. Low quality materials make it susceptible to being easily damaged and could cause you problems with the quality of the tea. You also need to be be sure that you won't get hurt or injured due to these shoddy materials. When looking for the best tea brewer, consider seeking out ones that only use the best materials in their construction.
Durability - The longer it lasts the more you will get out of it. A tea machine is something that you can easily become attached to (as strange as that might sound), so you will be heartbroken on the day that it breaks. To avoid this for as long as possible, seek out a product that has been proven to last a long time.
Design - This isn't always a massive deal but you don't want some ugly, cumbersome product lurking in your kitchen all year-round. You might not care about the design at first but it can impact your enjoyment of the product, especially if it turns out to be an eyesore. It's design also determines how easily it can be stored. Something with a lot of knobs, cables and handles will be much more difficult to store away than something sleek and compact.

Tea Maker FAQ
Q: What is a Tea Maker?
A: A tea maker is a machine that makes tea and is sometimes called an infuser. Do not get it confused with a person who makes tea, who is typically called a tea sommelier, someone who specialized in tea. Back in the day, people would simply boil a kettle and place the tea leaves in it to let them steep.
But, technology is ever advancing and now we have actual dedicated machines to do all of the hard work for us. They might not be as quaint as your grandmother's old kettle complete with garish tea cosy, but they certainly make the whole process much quicker.
Q: How do you clean a Tea Maker?
A: Before doing anything, ensure that the contents have fully cooled as you do not want burned fingertips the one time you actually decide to do something around the house. When you are sure everything is cooled down, you can start disassembling it for a more simple clean up.
You can use warm water and soap to clean the filter and get rid of any rogue leaves that have gotten wedged in the gaps. This can be done by placing it under the warm tap and scrubbing or using a basin to clean. Some products will be dishwasher safe, but be sure to check the instructions.
When you are satisfied, leave them to dry and make sure they have completely dried before reassembling, you don't want your tea to taste like Lemon Zest washing up liquid, do you?
We shouldn't have to say it but just to be sure: be careful that the power cable and other electronic components do not get submerged in water or you're likely to get quite the shock and risk damaging both yourself, the mains and your nice new tea maker machine.
Q: When I am making a tea what measurement of tea should I use?
A: That is up to you. If you want your tea strong then the more teaspoons the better. If you prefer weaker tea then obviously put less in. However, it will also depend on the size of the leaves. Bigger leaves will produce a stronger flavour, so it might take a bit of getting used to at first while you are still learning what measurements get the best results.

Q: Can I boil water in a Tea Maker?
A: Yes you can however, in traditional tea making practices the water was always boiled before being infused with the tea leaves. This was done to get rid of any bacteria or anything else that might make you sick. If you are impatient and like to get everything done at once, then by all means boil your water in the tea maker, but if you like to really get all the potential flavours then boil water first and then add it to the tea maker to get the best tea experience.
Q: Does it matter if I buy a steel or plastic Tea Maker?
A: A steel tea maker will last you longer as the water jug has less chance of deteriorating over time and will be easier to clean. However, plastic tea makers are typically less expensive so if you want long lasting then go with steel, if you are looking for a cheap option then plastic is the way forward. It is all down to ability and preference.
Q: How do I make the perfect cup of hot tea?
A: Everyone has their own definition of perfect, so perfect for you might not be perfect for somebody else. If you are buying a team maker, then you probably have a decent idea of what you consider to be the perfect cup of tea, so it is really just a matter of getting to grips with the tea brewer and finding out how to achieve your ideal tea.
If you have guests, then they can try out theirs too and soon you will be able to create the perfect cup of tea for anyone who asks whenever they come around.
Q: What type of tea is best for making hot tea?
A: Literally whatever tea you prefer is the best tea. There are so many different teas out there that you are very much spoiled for choice. To get started, explore some of the more popular teas to find your regular brew and then you can think about branching out into more experimental flavours.
Sources:
How To Measure Loose Leaf Tea for Brewing - Teatulia
The Proper Way to Brew Tea - Ito En