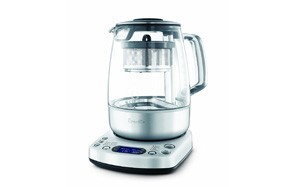 Breville One-Touch Tea Maker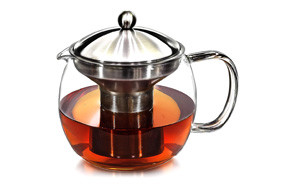 Camellia Teapot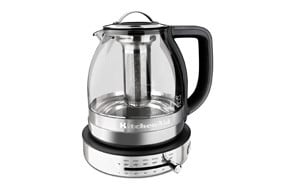 KitchenAid Electric Glass Tea Kettle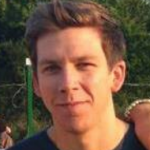 Tea is often overlooked as a wonder drink due to the much more popular and much more immediately-effective coffee. But tea has been drunk for thousands of years and has a rich history of doing a lot of good that coffee, juice and supposed health drinks cannot hold a candle to. If you've ever spend time in England or China then you no doubt understand the culture around tea brewing and this culture has permeated around the world and transformed into a phenomenon. If you have been searching for the perfect cup of tea but haven't had yet found tools to achieve it, we've compiled this list of the best tea makers for you to finally get what you've been searching for.
The Best Tea Maker
Tea Maker Buying Guide & FAQ
Ease Of Cleaning - Tea makers handle quite a lot as they are usually used very often. For this reason, they tend to leave debris that build-ups. What's more, tea stain spots can become an issue that's why it is important to go for those appliances that have components that are easily removable and are easy to clean and wash.
Capacity - Your family size or the number of people to serve with the coffee maker will determine the capacity of the machine. Large-sized families will prefer bigger volumes while single users are better with a more compact portable tea maker.
Size - Small-sized tea makers allow for easy movement and carrying especially for outdoor use such as camping.
Preset Programs - Preset programs for better accuracy when it comes to tea brewing. This includes the exact type of brew at the specified time. This feature also saves time since it allows you to focus on other activities that require attention.
Price - Price comes with quality and the more efficient and quality tea makers are generally priced higher.

Tea Makers FAQ
Q: How does a tea maker work?
A: A tea maker simply steeps the tea from the tea bag or the raw leaves. You are simply required to add the water and tea and choose the desired option on the control panel to get the optimal taste and flavor you desire. Many tea makers are programmable and so can be reset to prepare tea at specific times and temperatures.
Q: Steel vs plastic tea maker?
A: Almost every tea maker, whether steel or not have an element of rubber as part of the components. Some people are however cautious not to use plastic tea makers since they believe the plastic will leak dangerous and carcinogenic BPA material into the tea when heated.
Q: How do you clean a tea maker?
A: To clean a tea maker, simply add some soap to a damp cotton cloth. Rinse thoroughly with plenty of ordinary water.
Q: What measurement of tea should I use in a tea maker?
A: The perfect tea should be about 85% water and around 15%- 25%. However, it all depends on your individual tastebuds. If you prefer a strong cup of tea, then more tea can be added. Additional the various control options on some tea makers can help determine how much tea to add.