Best Electric Precision Screwdrivers In 2021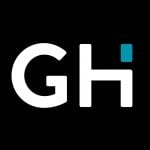 This product guide was written by GearHungry Staff
Published
January 3, 2020
Support us! GearHungry may earn a small commission from affiliate links in this article.
Learn more
If you're on the hunt for a more compact solution to those DIY jobs around the home that's all torque and plenty of action, then you need to invest in an electric screwdriver as opposed to a manual one. From building flatpack furniture and hanging photo frames to working in confined spaces, the best electronic precision screwdrivers help minimize strain on wrists and forearms and turn all kinds of screwing jobs into a breeze. Drills can be too unwieldy, especially if you're working in a tight space and need to reach those nooks and crannies around your home. With a precision screwdriver, you can get the job done quickly and efficiently without worrying about user fatigue. They're a powerful, compact and lightweight choice. We've handpicked five excellent recommendations narrowing down the field so that you can decide which is the best electric precision screwdriver for your needs.
The Best Electric Precision Screwdriver
Electric Precision Screwdriver Buying Guide
How We Chose Our Selection of Electric Precision Screwdriver
We appreciate that choosing the perfect precision screwdriver for your needs is easier said than done. Sometimes you can feel stumped just knowing where to start! That's where our extensive buying guides can come to the rescue, handily narrowing down your options with our top recommendations for the best products available in that category. The best electric precision screwdriver is no exception, and we've done the hard work of sifting through hours upon hours of online reviews and research to dissect and evaluate all the critical facts, figures, and benefits you need to know about.
You can trust that our product recommendations offer not just quality but also deliver an exceptional end-user experience. We aim to uncover the best brands in class, representing a variety of price points that should appeal to all budgets. So before you make your final decision, have a quick read through some of the essential features below that we also strongly advise you consider.
Features To Look For In Electric Precision Screwdriver
Before you go right ahead and purchase a new power precision screwdriver, you must consider what are going to be the key features you'll need most. Depending upon whether you are buying a screwdriver for general DIY jobs you need to complete around the home or perhaps for a specific task or line of work you're about to carry out, will determine which features it's most useful to have.
Bits - Various jobs around the home and your workshop will require different sized screwdriver bits. If you are looking for a screwdriver that will fulfill a wide range of functions, consider buying something that has an extensive range of bits to accommodate most daily repair needs.
Torque - The torque is the measurement indicating how much force your screwdriver will rotate with. Most lightweight generic use screwdrivers will have around 30 N/m but to carry out heavier duty work then you'd need something more substantial and should aim for 100 N/m.
Speed - Speed is measured in revolutions per minute (RPM) and denotes how fast the screwdriver head will spin. Expect the best electric precision screwdrivers to have a rate of 200 RPM with top end, more expensive models going ups to 500 RPM. It's not just the speed that's important though. It's also the ability and ease to be able to control and manage that speed.
Grip & Comfort - Grip and how the screwdriver physically feels when you operate, it is also something that is worth exploring. The more comfortable and secure the grip, the more confident and in control you will feel.
Battery - If you've opted for the convenience of cordless, make sure that model of power screwdriver you're purchasing has an adequate battery life to complete common tasks uninterrupted and which won't take a whole day to recharge again fully. You might also want to invite in a spare battery or charger as a backup.