Best Gifts & Toys for 14 Year Old Boys in 2022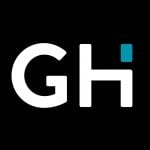 This product guide was written by Kristen
Last Updated
December 1, 2020
GearHungry may earn a small commission from affiliate links in this article.
Learn more
Teenagers aren't the easiest to shop for, and if you have a 14-year-old boy in your life, you likely know that teens are opinionated about what they like and what they don't. This is why shopping for the best gifts and toys for 14-year-old boys can sometimes feel like a challenge. Luckily, we've rounded up some of the top gifts for 14-year-old boys, so you can rest assured that you got them exactly what they wanted.
While it might be tempting to just get them another video game, most 14-year-old boys have complex and varied interests. Whether they've got a creative streak, enjoy engineering things (or demolishing them), or are interested in science or music, there are a lot of cool toys for 14-year-old boys to choose from.
The Best Gift & Toy for 14-Year-Old Boys
Gift & Toy For 14 Year Old Boys Buying Guide & FAQ
Features to Look for in Gifts & Toys for 14 Year Old Boys
Material -  Whenever possible, look for toys and gifts that are made from durable materials or with replaceable parts. Nobody wants to have to retire their new favorite toy because it suffered a minor accident and can't be repaired.
Interest - 14-year-olds are at that crucial stage in life when they are starting to gain some independence and develop their interests. This is a great time to introduce them to new hobbies, music, arts, crafts, or games. Ask them what subjects excite them in school or what they are most passionate about and pick gifts that match their interests.
Durability - Though most 14-year-olds are starting to learn how to be responsible for their gear, they are still boys, and boys can be hard on their toys. Look for durable toys or gifts that are made from strong materials to help your gift hold up well through the rough teenage years.
Quality - Perhaps it should go without saying, but spending a little bit extra on your gift for 14-year-old boys will go a long way both in terms of how long your gift will last, but also in how it will be received by your 14-year-old. Though not every kid is into name brands, you can bet that they know if you cheaped out and bought them a knock-off. If you can afford it, spend a little extra and get them a higher quality gift.
Safety - Most toys will have a recommended age range, and while your 14-year-old will fall into the common 12+ category, do keep their age in mind, especially when it comes to toys or games that require responsible use (i.e., darts, skateboards, drones, etc.) Make sure your child understands any potential safety risks and how to responsibly use their new toy before you send them out to play.
Gift & Toy for 14 Year Old Boys FAQ
Q: What are good gifts for a 14-year-old boy?
A: 14-year-old boys have varied and unique interests. At this age, they are starting to operate independently and seeking more freedom to hang out with friends and pursue their own interests. Listen to what they enjoy or try to find out what they are passionate about and look for 14-year-old boy gifts that compliment their interests.
Q: What do 14-year-olds like to do?
A: What don't they like to do? Kids this age have all sorts of hobbies and interests. Sports, cars, art, science, history, fashion, board games, puzzles, food, books, video games—you name it, and there's probably a 14-year-old who is excited to do it. The key to finding gifts for 14-year-old boys is knowing what your 14-year-old most likes to do. Which probably means asking them or spending some time with them to find out.
Q: What to get a teenager who has everything?
A: Think your teenager really has everything? Perhaps they do, or they just aren't that excited by more stuff. For the teenager who has everything, consider treating them to an experience instead. Head out for movie night, grab all their gear and going camping, or take them to a theme park or on another adventurous outing. You can make some lasting memories and not have to worry about giving them something they don't really need.
Other Related Guides
Best Toys For 1 Year Old Boys
Best Toys For 2 Year Old Boys
Best Toys For 3 Year Old Boys
Best Toys For 4 Year Old Boys
Best Toys For 5 Year Old Boys
Best Toys For 6 Year Old Boys
Best Toys For 7 Year Old Boys
Best Toys For 8 Year Old Boys
Best Toys For 9 Year Old Boys
Best Toys For 10 Year Old Boys
Best Toys For 11 Year Old Boys
Best Toys For 12 Year Old Boys
Best Toys For 13 Year Old Boys
Sign Up Now
GET THE VERY BEST OF GEARHUNGRY STRAIGHT TO YOUR INBOX