Best Hammers In 2022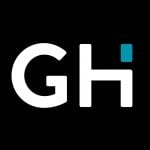 This product guide was written by GearHungry Staff
Last Updated
February 20, 2019
GearHungry Staff
GearHungry Staff posts are a compilation of work by various members of our editorial team. We update old articles regularly to provide you the most current information. You can learn more about our staff
here
.
GearHungry may earn a small commission from affiliate links in this article.
Learn more
Hand tools are a crucial component of toolboxes across a variety of professions including general handyman, carpentry, farmers, construction workers, and general DIY around the home. You no doubt learned from your dad that no home is complete without top quality, reliable tools, and there is no tool more important than the hammer. The best hammers will cover a variety of jobs both at professionally and domestically, so investing in one should be one of the first things you do once you hit that age where you can't (or don't want to) rely on someone else to do something that – by now – you should have no trouble doing yourself.
What's in a hammer, though? And, what makes a great hammer? You may not have realized it back when you would pass them into dad's waving outstretched hand, but they are much more than just a means to bash in a nail into a floorboard or wall. Top hammers need to be durable and tough but also well-balanced and easy to control.
They must be a heavy-duty tool for a heavy duty job, and if you're looking to upgrade your toolkit or are searching for your first hammer, you can call your own, you've come to the right place. Here, we'll hit the nail right on the head and help you find the right hammer for you, just watch out for your fingers.
The Best Hammer
Estwing 16 Ounce Straight Rip Claw Hammer
The Estwing 16 Ounce Straight Rip Claw Hammer boasts a grip handle with patented shock reduction to make your projects more comfortable than you thought possible and reduces impact vibration by 70%. Besides this, the forged one-piece steel offers durability, making it a hammer you'll buy once and will last you for years to come through a variety of DIY jobs. Because of this, it makes a perfect DIY gift for your loved ones.
The rip claw design provides versatility, so you can tackle a variety of different purposes including pulling nails and prying boards, which is all done with ease. Through this, you can work longer than you have before and get everything finished efficiently, ready for the next job. It's easy to handle and balances exceptionally well, even for something where the head weighs 16 ounces, so you'll have complete control with your home repairs.
Aside from being a great at-home hammer, it's also perfect for farmers, construction workers, contractors, and tradesmen such as carpenters. This makes it a strong, durable claw hammer you'll want to use as often as possible, even if there's nothing around to use it with, at least not now, anyway.
Key Features:
An easy-grip that reduces shock
Powerful head for pounding and breaking
Made in the USA
Made with a single piece of American steel
Specification:
Brand

Estwing

Model

E3-16S

Weight

1 pound
Fiskars 22 Ounce IsoCore Milled Face Framing Hammer
Anyone who works with large pieces of lumber and requires power and speed for substantial jobs needs the best framing hammer to accelerate the process and complete everything on time and with ease. The Fiskars 22 Ounce IsoCore Milled Face Framing Hammer is the perfect guy for the job, and offers a variety of excellent, useful, and practical features which make it stand out among as a carpenter hammer.
The most prominent of these at first glance is its milled face, which we know isn't a unique design among hammers, far from it, but it's still a majorly convenient addition that puts it in that upper echelon of functionality and reliability. This face prevents the head sliding off nails with each strike and ensures efficient results throughout your projects.
We also love the patented IsoCore shock absorption technology, which is always necessary for such heavy duty work, with the insulating sleeve reducing vibration and eliminating the pressure on your wrists and hands. This also contributes to successful energy transfer, enhanced with the performance handle design, making the work easy, comfortable, and even enjoyable. You can combine this with one of the best crowbars from our list.
Key Features:
Milled face to stop the hammer from sliding off the nail's face
Easy grip
Excellent shock absorption
Cool and trendy design
Specification:
Brand

Fiskars

Model

750241-1001

Weight

2.2 pounds
Estwing Sure Strike Drilling/Crack Hammer
There are different types of hammers: Claw hammers, club, sled, mallets, and so on. They are all useful for different things, but it is widely acknowledged that for breaking rocks and working with chisels, crack hammers are the best type of hammer to go for. With that said, even within the world of crack hammers, the Estwing Sure Strike Drilling/Crack Hammer stands head and shoulders above most of the competition. This crack hammer is made by a company with almost a century of experience in crafting the best workman tools on the market. The forged steel head of the Estwing Sure Strike hammer is more durable than many other hammers out there, and it provides you with the maximum strength with which to carry out your duties.
Whether it's breaking rocks or doing intricate chisel work, the Estwing Sure Strike Drilling/Crack Hammer is the ideal product to settle for. Furthermore, the hammer is perfectly balanced, allowing you to strike to your heart's content while using easy swings that won't place any stress on you. Also aiding in the reduction of stress is the comfortable grip that affords you a measure of maneuverability while working. The durability of the Estwing Sure Strike Drilling/Crack Hammer is unmatched, and it was made to last for years and years. Therefore, if you are a tradesman, this is a tool that you would hate to miss out on.
Key Features:
Steel forged head that's powerful and sturdy
Made to last for a very long time
Useful for all sorts of tasks including breaking and chisel work
Perfectly balanced for powerful blows and comfortable swings
Specification:
Brand

Estwing

Model

MRF3LB

Weight

3 pounds
Dewalt Dwht51048 16 Oz. Rip Claw Hammer
Claw hammers are perhaps the most common type of hammer out there, and there are loads and loads of claw hammers to choose from in the market. However, we are here to give you a selection of the best ones, and it would be criminal not to mention the Dewalt Dwht51048 16 Oz. Rip Claw Hammer when talking about the very best. Claw hammers are usually used to drive nails in and pull them out, especially while on framing jobs, and few do this better than the Dewalt Dwht51048 Hammer. The yellow and black design is easy on the eye and is a feature that makes it very attractive to any potential buyer. It doesn't end there; the head is also crafted with the finest steel, making for a durable, striking tool that will drive the nail home with precision.
It also does a good job with its weight distribution, ensuring that using it is convenient and that your strikes are never unbalanced. Besides, it also contains a nail start system that enables you to place a nail in a position with one hand, leaving you free to entirely focus on the task of striking and doing a good job. Proudly made in the USA with the highest grade of materials available, the Dewalt Dwht51048 16 Oz. Rip Claw Hammer is possibly the best claw hammer on the market and one that any consumer would be lucky to have.
Key Features:
Excellent nail start system that allows for one-handed nail placement
Proudly made in the USA with unimpeachable materials
Fantastic weight distribution for ideal swing
Ergonomically designed grip for easy usage and accessibility
Specification:
Brand

Dewalt

Model

DWHT51048

Weight

1.5 pounds
Stanley FatMax Xtreme AntiVibe Rip Claw Hammer
With patented torsion control technology just one of the many things to love about it, the Stanley 16 Ounce FatMax Xtreme AntiVibe Rip Claw Hammer is an excellent pick for one of the best hammers. For anyone who's never owned a hammer before, you'll realize just what you've been missing out on, while those who've gone through their fair share of tools will know this is the thing they've been searching for.
Unlike hammers of the past, it works with you and not against you, ensuring reliable everyday use that's comfortable on the wrist and hands while still providing excellent, consistent results whether you're using it on the construction yard, your carpentry shed, or just setting up photo frames around the new home.
The one piece steel construction is immensely durable thanks to the forged one-piece steel, while the weightiness feels perfectly balanced for excellent control and reduced force. This means you don't have to slam it down as hard but still get the same satisfying results you expect from a top quality hammer. The large facer is accurate, and the anti-vibration technology absorbs shock like few other options around. A great addition to your tool box. 
Key Features:
Patented torsion control technology reduces torque on wrists and elbows
Anti vibration technology minimizes shock impact
Forged one-piece steel construction enhances durability
Precision balanced for increased control
Specification:
Brand

Stanley

Model

51-163

Weight

1.2 pounds
Irwin Tools 16 Ounce Fiberglass Claw Hammer
A high-quality tool at an excellent price, the Irwin Tools 16 Ounce Fiberglass Claw Hammer offers a comfortable, easy to hold handle that's enhanced with ProTouch grip that makes it ideal for long use without risking fatigue. To add to this, the forged steel head provides durability, so there's no risk of breakage during those never-ending DIY projects.
As for the handle, it's constructed from fiberglass, which offers a greater strength-to-weight than other materials, even if it doesn't feel like it at first. Fiberglass also works hard to absorb vibration and increase control. The hybrid design – which marvelously combines a rounded design with a curved base – is easy on the palms and fits like Mjölnir does to Thor's welcoming hand. This also prevents slippage, giving you one less thing to worry about.
The claw is also remarkably versatile, especially for such a low cost. It's curved, but not too curved, giving you the option to pry, chip or pick away with ease. This also helps you reduce the number of tools in your tool bag, giving you more space and less weight for a versatile set of tools ready for any job you come across. 
Key Features:
Forged steel head for superior durability
ProTouch grip ensures comfort and long use
Fiberglass construction absorbs vibration and reduces fatigue
Hybrid handle design provides comfortable fit and prevents slippage
Specification:
Brand

Irwin Tools

Model

1954889

Weight

1.54 pounds
Stalwart 16 Ounce Claw Hammer
Who doesn't love a great tool at a great price? This Stalwart 16 Ounce Claw Hammer is our selection for the best value and is the perfect choice for more casual hammerheads that still provides superb repair results. Crafted from durable drop-forged and heat-treated steel, the head is durable and able to easily handle any basic home improvement tasks you may have around the home and office.
The anti-vibration handle fits comfortably in your hand and ensures the shock from every strike is absorbed for consistently powerful work. The chiseled claw also provides excellent leverage when prying nails from stubborn boards, and it's finely weighted to give you enough control over your projects.
While it's not designed for heavy-duty use (although with proper care it could easily be), for those who need a hammer in their home for any unexpected repairs, this is an excellent option for quick fixes and straightforward furniture assembly, giving you fantastic results at an even more fantastic price, which for those of you who aren't so used to working with your hands is all you can ask for. Make sure you always keep it handy in your tool belt.
Key Features:
Durable drop-forged and heat-treated steel construction
Anti-vibration handle fits in hand comfortably
Weighted design makes it ideal for everyday use
Chiseled claw provides ample leverage
Specification:
Brand

Stalwart

Model

75-HT3000

Weight

1.54 pounds
DEWALT 20 Ounce One-Piece Rip Claw Hammer
Ideal for a variety of jobs both heavy-duty and simple home improvements, the DEWALT 20 Ounce One-Piece Rip Claw Hammer is a great option for those looking for a little more power in their punch. Despite the heavy head-weight, it boasts a gravity balanced design that ensures excellent control, even if you've never swung a hammer in your life. The over-shaped head also works to reduce the chance of injury by going against traditional head shapes and protecting your fingers for you, or at least doing its best.
The one-piece construction ensures durability, giving you a tool you'll be able to use for what its potentially decades to come, while the large comfort grip handle eases the pressure on your wrist for longer projects to guarantee efficiency.
With the rip claw design, you can both pry and strike nails with ease, making it an ideal companion for many kinds of trade work including plumbing and heat engineering. However, there have been reports of susceptibility to chemical damage, so if you work in those sorts of environments, it's smart to take extra care than you would normally. This isn't a deal-breaker, though, and as long as you're sensible, you'll get a high-quality hammer for a reasonable price. If you are looking to upgrade your tools, make sure you also check our guide to the best random orbital sanders.
Key Features:
Gravity balanced design for greater control
One-piece steel construction provides durability
Large rubber comfort grip handle eases hand and wrist pressure
Oval-shaped head reduces chance of injury
Specification:
Brand

DEWALT

Model

DWHT51054

Weight

1.8 pounds
Estwing 14 Ounce Milled Face Al Pro Hammer
Our premium pick for the best hammers is the Estwing 14 Ounce Milled Face Al Pro Hammer which is constructed using a hard-forged aircraft aluminum alloy for durability, resilience, and longevity where other materials might deteriorate. With striking nails, the forged steel head is tough enough to tackle a variety of styles with ease and keep your projects moving along at a satisfying pace.
The magnetic nail starter provides convenience, and increases productivity around the construction yard, and the reduced claw length – which may not be to everyone's taste at first – is excellent for increasing leverage over more challenging nails and wooden boards. The 14 ounce head is also the lightest kind we've selected for you, so you're guaranteed easier swinging with more freedom than you're used to while still maintaining necessary control.
If you're looking for a long-lasting hammer for your professional projects, this is the thing for you if you're willing to splash the cash. Though it's expensive (but not much more expensive than other options), it's more than worth it in the long run (and we're talking years) if you compare the price you're likely to pay for cheaper and less durable options. If you are a handyman, check out our guide to the best angle grinders as well.
Key Features:
Constructed with hard-forged aircraft aluminum alloy
Magnetic nail starter in head speeds up jobs
Forged steel striking head is durable and reliable
Reduced claw length increases leverage
Specification:
Brand

Estwing

Model

ALBKM

Weight

1.69 pounds
Stiletto TB3MC 15oz. Ti-Bone 3 Titanium Hammer
It's not every day that you come across a hammer that costs over $200. But if you've got money to spend and you're looking for the ultimate tool, the Stiletto TB3MC might just be the hammer for you. The reason it's so expensive is that it's made from titanium, a material that's around twice as strong as an aluminum alloy. Aside from pure strength, it has some other benefits. 
Titanium delivers 97% of your swing energy into the nail (compared to 70% from a steel hammer). That means it's easier to hit nails in, which dramatically reduces fatigue. The material also absorbs more of the shock vibrations and is around 45% lighter than other hammers on this list. Add all of this together and you can hit nails all day, without feeling a thing.
Another feature that really sets this hammer apart is the magnetic nail set. Just place your nail into the groove and you can hit it in, without putting your fingers in any danger. On top of that, it has an ergonomically-designed rubber handle for amazing control. $200+ might seem like a lot for a hammer but we can guarantee that you won't be disappointed.
Key Features:
Made from titanium 
Delivers 97% swing energy 
Magnetic nail set 
Durable and ergonomic grip 
Patented side nail puller 
Specification:
Brand

Stiletto

Model

TB3MC

Weight

2 pounds
Best Choice 22-Ounce All Steel Rock Pick Hammer
Next up, we've got a simple and affordable rock pick Hammer from Best Choice Products. Whether you're a professional archaeologist or you just like to search for fossils on the weekend, this is a great tool to break into the soft rock. It's designed mainly for that purpose but could also be used as a multipurpose hammer for campers, hunters, and more. 
One of the best things about this budget hammer is that it's drop-forged from one piece of steel. That makes it super strong and reduces the chance of it getting damaged. To help absorb the impact of each hit, it has an anti-slip soft rubber grip. Plus, it has a polished finish and is coated with a rust-prevention material. In short, it's a really solid hammer for the price. 
Key Features:
Drop-forged one-piece steel hammer 
11-inch length 
Anti-slip soft rubber grip 
Polished finish 
Rust-preventative clear coating
Specification:
Brand

Best Choice

Model

HM-001

Weight

2.17 pounds
Hammer Buying Guide
How We Chose Our Selection Of Hammers
It would have been far too easy to just take a pick of the coolest-looking hammers, so instead we focused on what we believe are the most important factors to help determine what makes a top quality selection, and ensure we provide you with the best products around.
Brand- We always strive to find the best brands with the best products when putting our selection together, and this one is no different. Throughout, you've seen a range of trusted, premium brands that anyone who's ever used a hammer would be happy to recommend.
By doing this, we know we can give you peace of mind you're buying a product that's crafted with care and attention, and meets the demands expected of it.
Price- We've always heard buying high quality tools is the only way to go, otherwise you risk them breaking just as you use them for the first time. Not only is this frustrating, it's also expensive. However, we know great products don't always need to break the bank, and we also know not everybody needs the highest quality hammers for small household jobs.
With this is mind, we searched for a wide range of prices from the affordable-for-everybody to the necessary-for-tradesmen. This means it doesn't matter if you use a hammer every minute of every day, or just bring one out to put together some furniture, you'll find the right hammer for you in our selection.
Reviews- Hammer reviews are often the best way to get the real idea of how great a product is. We don't always have the time or the nails to dive deep into a hammers performance, so reviews gave us all the information we could need with none of the product description bias.
Through these reviews, we discovered things about the hammers we'd otherwise do not realize such as potential defects and cool little features that only those who've used them know. Like anyone shopping for something online, we used reviews to helps us whittle down the good to the great to the superb, and that's how we ended up with our selection.
Features To Look For In Best Hammers
Whether you're hunting for a tack hammer or something with a little more oomph, check out the most important features that make an awesome hammer for just what you need.
Material- Hammers offer a range of different materials for a variety of demands. Drop-forged steel hammers are the most common, but you can also find titanium hammers, which are more expensive, but also more durable while still being lightweight.
You also must consider handle material which can be steel (as a one-piece hammer), wooden, or aluminum. These range in price and is often down to need and preference
Handle- A comfortable handle is a must when working on large projects as it reduces the strain on your hand and wrist. The design of the handle is also important as you want something that prevents slippage and keeps you in control of the hammer.
Hammer Face- The hammer face (referred to by those not as in the know as you as the 'smashy bit') helps you strike the nail into boards and other surfaces. A larger surface gives you a greater area to strike the nail with, maximizing the chance of hitting it. Smaller faces (like those you'd find in a tack hammer) are designed for smaller nails  but don't boast as much power.
You can also look into milled face options, which give you greater purchase when striking and prevents the hammer face slipping from the nail (and striking your thumb, ouch). These aren't available on all hammers, but if you're willing to spend a little more, you'll get a reliable hammer face that your fingers will thank you for.
Rip claw-The rip claw helps you pry nails and floorboards. You need this to give you a fair amount of leverage, but not too much that you risk bending the claw. Conversely, too little leverage makes it challenging to do any prying, making the hammer only good for hitting things.
If you know you'll be doing a lot of prying, straight claws makes this easier to do.
Anti vibration- Anti vibration is now a standard feature in any decent hammer, it absorbs shock and impact and makes your projects much more comfortable than designs of the past. Without anti vibration technology, you risk fatigue, pain, and even potential injury such as muscle strains.
Nail Starters- How many of you have been working on a project only to lose the nails you're supposed to be hammering? Exactly. Nail starters are a magnetic feature of hammers which keep the nails in place and makes it easy to reach them as you move along a frame.
Though you won't find nail starters in all hammers, those that have them are convenient and will often be compatible with both standard and Duplex nails for added versatility.
Size- The size of the hammer depends on the job you'll need them for. Our selection ranges from 14 ounce to 22 ounce hammers, and if you're looking for an all-purpose heavy duty hammer, you're best off going with the heaviest. But we know you might not need that, you might just need a hammer for casual DIY projects. If so, there's often no need to buy biggest, baddest hammer, and smaller models will more than suffice.
Sources:
How to Select a Hammer - Vaughan Manufacturing
Choosing the Best Hammer - The Family Handyman
The Ultimate Framing Hammers Buying Guide - Tough Ass Tools
Sign Up Now
GET THE VERY BEST OF GEARHUNGRY STRAIGHT TO YOUR INBOX