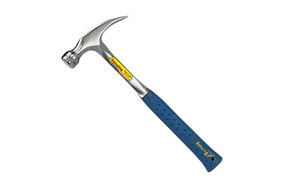 Estwing 16 Ounce Straight Rip Claw Hammer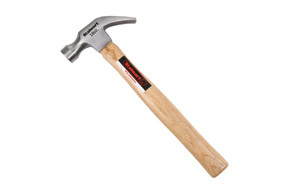 Stalwart 16 Ounce Claw Hammer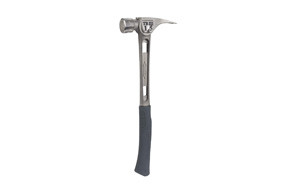 Stiletto TB3MC 15oz. Ti-Bone 3 Titanium Hammer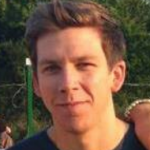 Hand tools are a crucial component of toolboxes across a variety of professions including general handyman, carpentry, farmers, construction workers, and general DIY around the home. You no doubt learned from your dad that no home is complete without top quality, reliable tools, and there is no tool more important than the hammer. The best hammers will cover a variety of jobs both at professionally and domestically, so investing in one should be one of the first things you do once you hit that age where you can't (or don't want to) rely on someone else to do something that – by now – you should have no trouble doing yourself.
What's in a hammer, though? And, what makes a great hammer? You may not have realized it back when you would pass them into dad's waving outstretched hand, but they are much more than just a means to bash in a nail into a floorboard or wall. Top hammers need to be durable and tough but also well-balanced and easy to control.
They must be a heavy-duty tool for a heavy duty job, and if you're looking to upgrade your toolkit or are searching for your first hammer, you can call your own, you've come to the right place. Here, we'll hit the nail right on the head and help you find the right hammer for you, just watch out for your fingers.
The Best Hammer
Hammer Buying Guide
How We Chose Our Selection Of Hammers
It would have been far too easy to just take a pick of the coolest-looking hammers, so instead we focused on what we believe are the most important factors to help determine what makes a top quality selection, and ensure we provide you with the best products around.
Brand- We always strive to find the best brands with the best products when putting our selection together, and this one is no different. Throughout, you've seen a range of trusted, premium brands that anyone who's ever used a hammer would be happy to recommend.
By doing this, we know we can give you peace of mind you're buying a product that's crafted with care and attention, and meets the demands expected of it.

Price- We've always heard buying high quality tools is the only way to go, otherwise you risk them breaking just as you use them for the first time. Not only is this frustrating, it's also expensive. However, we know great products don't always need to break the bank, and we also know not everybody needs the highest quality hammers for small household jobs.
With this is mind, we searched for a wide range of prices from the affordable-for-everybody to the necessary-for-tradesmen. This means it doesn't matter if you use a hammer every minute of every day, or just bring one out to put together some furniture, you'll find the right hammer for you in our selection.
Reviews- Hammer reviews are often the best way to get the real idea of how great a product is. We don't always have the time or the nails to dive deep into a hammers performance, so reviews gave us all the information we could need with none of the product description bias.
Through these reviews, we discovered things about the hammers we'd otherwise do not realize such as potential defects and cool little features that only those who've used them know. Like anyone shopping for something online, we used reviews to helps us whittle down the good to the great to the superb, and that's how we ended up with our selection.

Features To Look For In Best Hammers
Whether you're hunting for a tack hammer or something with a little more oomph, check out the most important features that make an awesome hammer for just what you need.
Material- Hammers offer a range of different materials for a variety of demands. Drop-forged steel hammers are the most common, but you can also find titanium hammers, which are more expensive, but also more durable while still being lightweight.
You also must consider handle material which can be steel (as a one-piece hammer), wooden, or aluminum. These range in price and is often down to need and preference
Handle- A comfortable handle is a must when working on large projects as it reduces the strain on your hand and wrist. The design of the handle is also important as you want something that prevents slippage and keeps you in control of the hammer.
Hammer Face- The hammer face (referred to by those not as in the know as you as the 'smashy bit') helps you strike the nail into boards and other surfaces. A larger surface gives you a greater area to strike the nail with, maximizing the chance of hitting it. Smaller faces (like those you'd find in a tack hammer) are designed for smaller nails  but don't boast as much power.
You can also look into milled face options, which give you greater purchase when striking and prevents the hammer face slipping from the nail (and striking your thumb, ouch). These aren't available on all hammers, but if you're willing to spend a little more, you'll get a reliable hammer face that your fingers will thank you for.
Rip claw-The rip claw helps you pry nails and floorboards. You need this to give you a fair amount of leverage, but not too much that you risk bending the claw. Conversely, too little leverage makes it challenging to do any prying, making the hammer only good for hitting things.
If you know you'll be doing a lot of prying, straight claws makes this easier to do.

Anti vibration- Anti vibration is now a standard feature in any decent hammer, it absorbs shock and impact and makes your projects much more comfortable than designs of the past. Without anti vibration technology, you risk fatigue, pain, and even potential injury such as muscle strains.
Nail Starters- How many of you have been working on a project only to lose the nails you're supposed to be hammering? Exactly. Nail starters are a magnetic feature of hammers which keep the nails in place and makes it easy to reach them as you move along a frame.
Though you won't find nail starters in all hammers, those that have them are convenient and will often be compatible with both standard and Duplex nails for added versatility.
Size- The size of the hammer depends on the job you'll need them for. Our selection ranges from 14 ounce to 22 ounce hammers, and if you're looking for an all-purpose heavy duty hammer, you're best off going with the heaviest. But we know you might not need that, you might just need a hammer for casual DIY projects. If so, there's often no need to buy biggest, baddest hammer, and smaller models will more than suffice.
Sources:
How to Select a Hammer - Vaughan Manufacturing
Choosing the Best Hammer - The Family Handyman
The Ultimate Framing Hammers Buying Guide - Tough Ass Tools