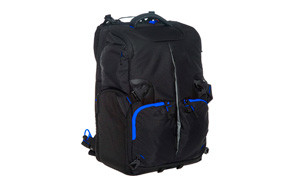 SSE Drone Accessories Carry Case Backpack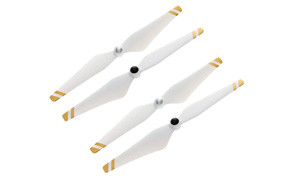 Self-tightening Propellers Drone Accessories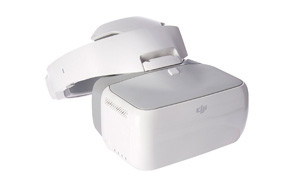 DJI Immersive FPV Goggles Drone Accessories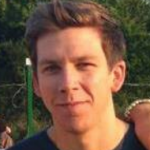 So you're the proud owner of a Drone. Congratulations! Here's to endless hours of flying fun. Did you know though, that rather like with fashion, the right accessories are what really make the experience complete? You wouldn't just throw on any old pair of sneakers for a night out with the boys, and so, when it comes to getting the best out of your Drone, you can't just pick up any random carry case or propellers and expect them all to do the same job. If you really want to enjoy that fully immersive Drone experience you need to likewise invest in the Best Drone Accessories. Luckily for you, we're on hand to navigate through the must-have list and to whittle it all down to the top recommendations in this highly competitive category.
The Best Drone Accessory
SSE Drone Accessories Carry Case Backpack
See More Reviews

See More Reviews



We're kicking off today's Best Of Review with an absolutely essential accessory for anyone looking to travel with their Drone. After all, you've probably spent an arm and a leg on your Drone already, so you need to make sure that it is adequately protected and safeguarded when you are transporting it from A-Z.
You're also going to want to ensure that it's spacious enough to be able to comfortably contain some of the other essential Drone accessories that are going to be coming up on this list and that will be accompanying you on your next flying trip. Don't compromise on the protection of your Drone by skimping on the budget when it comes to a backpack. Make sure you purchase one that is good quality and preferably waterproof design.
Key Features:
Can be carried as shoulder back or backpack
Designed to protect against mild external shock
Constructed from tear resistant and water resistant fabric
Features separate rain cover
Accommodates any model of DJI Phantom series Quadcopter
Specification:
Brand

SSE

Weight

3.45 pounds
Venom Drone Accessories Decal Stickers Kit
See More Reviews

See More Reviews



Decals for your Drone are a great way of personalizing and pimping up your Quadcopter so that it looks more unique and even cooler than it already is! You can literally get dozens of different colors and themes of stickers with everything from camo designs to various animals, but we like this set that comes in a wide range of options color wise. The Venom Green is pretty standout.  Included in your kit is a Drone skin, one for your controller and also three battery skins. Super easy to apply, won't create any unsightly bubbles and just as easy to remove when you decide to go for a different look.
Key Features:
Won't create bubbles or leave behind sticky residue
Over 20 different color options to select from
Easy to install and remove
Won't interfere with radio frequency signals
Made from thin and lightweight vinyl that won't compromise flight
Specification:
Brand

DecalGirl

Weight

5 ounces
Self-tightening Propellers Drone Accessories for Phantom 3 Pro
See More Reviews

See More Reviews



A spare set of propellers is an essential accessory. Even if you have invested in propeller guards, which we will move onto reviewing next, unfortunately, propellers can easily break especially if you have an unfortunate crash. This can happen to even the most proficient and experienced Drone pilots. A sudden mistimed gush of wind, a temporary lapse in your concentration or even something as silly as a bird passing buy might cause your Drone to suddenly plummet, breaking your Propellers in the process.
These self-tightening 9450 Propellers that come highly recommended by DJI are great for your Phantom 2 and 3 series Drones and feature stylish and attractive gold stripe detailing. You get two pairs included in this set; two clockwise and two counter-clockwise propellers. Be sure to also check out our list of the best Go Pro accessories for more great items like this. 
Key Features:
Self-tightening with a composite hub
Perfect with Phantom 2 or 3 series Drones
Can be used with E310, E305 and E300 propulsion systems
Two sets provided; clockwise and counter-clockwise
Gold stripe detailing
DJI Mavic Propeller Guard Drone Accessories
See More Reviews

See More Reviews



We just recommended our favorite backup Propellers for when an unplanned accident might happen while you are out flying your Drone but we also think it's a smart choice to invest in a pair of protective guards. Propellers are fragile and need to be handled with care and caution. Not only can the break easily, but they spin super-fast, so they can also cause you some damage too. Most propeller guards come with an easy clip-on mechanism that provides for quick installation and is designed to be lightweight too so won't alter the way your Drone flies and is handled.
We love these DJI Mavic Propeller guard which is elegant, with fine attention to detail and of superior construction. They're aesthetically pleasing as well as incredibly functional and reliable.
Key Features:
Thoughtfully constructed
Great craftsmanship
Simple and elegant design
Easy to assemble and remove
Provide fantastic blade protection
Specification:
Brand

DJI

Model

MVP32

Weight

3.52 ounces
FliFLI AirDrop Release Kit Drone Accessories
See More Reviews

See More Reviews



If you have mastered the art of flying your Drone and have decided that it's time to create new adventures and test out your skills, then it's probably about time that you invested in a portable drop device. The FliFli is a superb and top-rated drone accessory hence why it has made it onto today's review. It's compact, can be operated with just the one touch and features a unique portable design. It also comes with wireless connection and relatively hassle-free installation. Comprehensive instructions are provided to ensure you get the most out of your FliFli experience.
The FliFli dropping kit comes with a remote control as well as a mounting kit and is the perfect Drone accessory to use for all kinds of advanced activity and adventures including aerial surveys and deliveries. Imagine that! Surprising your friends with their very own Drone drop-off! This is definitely the future only it could be happening today for you in you go ahead and invest in an AirDrop Release Kit! Our handy guide to the top remote control planes features more great products like this. 
Key Features:
Simple one-click operation with remote control
Lightweight and convenient size with easy installation
Up to one-mile radius wireless connection
Includes Drone fishing line release and Aircraft dropping bait
Battery operating time of 3 hours on continuous and 410 hours on standby
Specification:
Brand

FLiFLi

Weight

13 ounces
DJI High Capacity Flight Battery Pack Drone Accessories
See More Reviews

See More Reviews



Even if you already went ahead and were able to invest in a high-end top of the range Drone, chances are that you won't get much flight time out of your batteries. You don't want to have to cut short your flying experience just because you didn't pack spare batteries so once again, sounds like a simple enough recommendation but you really shouldn't leave home without spare batteries. Hopefully, the model of Drone you have can accept extra batteries, but if not, then you will need a portable power source instead.
If you happen to own a Phantom 4 pro, then you will probably get a maximum flight time of around 30 minutes, so if you really need more extended time than that in the air to capture that perfect shot, then you need spare batteries to avoid coming home disappointed.  The DJI High Capacity pack then is going to be right up your street, and there's also a handy DJI Go App you can connect to that shows the battery lifetime and can even calculate for you exactly how much flight time you do have remaining.
Key Features:
Perfect for your Phantom 4 Series Drone
Protects from over-draining and overcharging
High capacity battery pack for prolonged battery health
Intelligent charging system
Safe for temperature range from 41 degrees up to 104 degrees Fahrenheit
Specification:
Brand

DJI

Model

CP.PT.000601

Weight

1.03 pounds
DJI Phantom 4 Intelligent Battery Charging Hub Drone Accessories
See More Reviews



If you are likely to be using up several sets of batteries, then it also makes sense to have some kind of battery charger pack or hub too. That way you can charge multiple batteries simultaneously rather than having to do each one individually which can be a real pain and take up too much time. You'll get more flight time that way which after all, is the key objective. If you are a Drone fan, which we are guessing you must be to be reading this guide about the Best Drone Accessories, then we reckon you will be wanting pretty much everything on this list if you don't already own it that is! We know. Hobbies sure can be an expensive business but so worth it right for the hours of pleasure.
Today's Top Pick in this category is the DJI Phantom 4 Intelligent Battery Charging Hub. Designed for use with the ever-popular Phantom 4 it will allow you to charge up to three Intelligent Flight batteries at once so you should always have a spare set for a while you are out in the field plus another back-up. You also don't have to wait until you get back home hours later to re-charge the batteries you've just removed so in theory you can have even more extended Drone filled dun. The Hub has a very convenient Storage Mode that you can additionally take advantage of.
Key Features:
Designed for use with Phantom 4 Drone
Supports charging of three intelligent flight batteries
Features storage mode that saves batteries at optimum 50% of charge
Easy to use and portable so perfect for packing for a day out
Intelligent design charges batteries in sequence
Specification:
Brand

DJI

Model

6958265112836

Weight

11.4 ounces
Jetfix 52 in 1 Screwdriver Set Drone Accessories
See More Reviews

See More Reviews



You don't even have to be a Drone owner to appreciate this next recommended product, but if you are, then it is super convenient and will help quickly and conveniently fix many an accidental malfunction out in the field when you need to the most. This JetFix set has been designed for all kinds of Hobbyists including all you Drone-heads. If you love DIY, then you will seriously appreciate this magnetic screwdriver kit that quite literally comes with everything you need to be your own My Fix It.
It's compatible with all kinds of Drones, Phones, Tablets, Computers, Time Pieces, Consoles, Printers, and Copiers.  There are not many challenges that seriously this set won't be able to tackle and really is the complete all in one toolset for all your likely needs, constructed from premium quality, anti-acid steel that also happens to be anti-static and anti-magnetic also. The manufacturers have even thrown in a storage bag too so it couldn't be easier to pack with you on your next Drone adventure.
Key Features:
Durable and long lasting constructed from premium quality steel
Ultra-flexible extension bar and ergonomic handle
Compact size, portable and convenient for travel
Contains 38CR-V bits (Hex, Trox, Philips, and Flat)
Fully compatible with all kinds of technical gadgetry
Specification:
Brand

Jetfix

Model

jf-s1

Weight

8.8 ounces
PNY U3 Pro Elite 256 GB Micro SD Card Drone Accessories
See More Reviews

See More Reviews



We highly recommend that you purchase a handful of memory cards. Capturing HD videos and photos on your Drone is going, and you certainly don't want to miss losing out on something spectacular because you didn't have a spare card with you. Your Drone will most likely have come with its own on-board SD card, but it probably doesn't have the biggest capacity and woe betide that you get caught in the unfortunate position where you haven't yet had the chance to review, delete or back up your old content. We strongly recommend that if you are going out on a long Drone flight that you pack with you a handful of cards and not just the one. Go for ones that have at least 32GB or 64 GB capacities.
Key Features:
Superior performance with 95MB read speed and 90MB write speed
Perfect for shooting 4K Ultra HD video and burst mode
Use for Drones, Smartphones, Gaming Consoles and so much more
Allows you to quickly and easily  record and transfer large amounts of content
Comes fully complete with SD adapter
Specification:
Brand

PNY

Model

P-SDUX256U395PRO-GE

Weight

0.16 ounces
DJI Immersive FPV Goggles Drone Accessories
See More Reviews

See More Reviews


If you are already hooked on flying your Drone, then an FPV system is going to be the next logical purchase. Why? Because once you've fully mastered the art of skilfully flying your Drone, you are going to want to challenge yourself beyond your current limits. With an FPV accessory as part of your Drone arsenal, you get a first-person view, so it's like you are physically sat in a cockpit. You can broadcast the live feed either to your screen or to the FPV goggles. Just imagine how exhilarating that will be.
We've picked out the DJI Immersive for you today which comes complete with a full 1920 x 1080 P fully HD screen to really catapult your experience to next level awesome. Not only that but it also happens to look pretty cool and stylish too so you will most definitely be the envy of your fellow Droning mates. It comes with remote control, head tracking, a convenient touchpad plus the resolution is fairly unbeatable. It fully supports Intelligent Flight Mode Support and can handle up to 6 hours of operation time. You want one, don't you? Can't blame you. To be honest, it's top of our wish list too.
Key Features:
View the world from above with totally immersive FPV
Six hours' operation time
Ergonomic and stylish design
Built-in headband antenna for a full 360-degree view
Ultra-high quality HD screen display
Specification:
Brand

DJI

Model

CP.PT.000672

Weight

2.19 pounds
DJI Mavic Remote Contol Sun Shade Drone Accessories
See More Reviews



Depending upon where in the world you live or are vacationing, chances are that you will be flying your drone in sunlight, so the final recommended accessory on today's review is a Sunshade. A Sunshade will provide vital cover against bright sunlight and minimize any unwanted glare too. You could, of course, attempt to make your own, but you want to look professional right? Plus this is already turning into a serious Hobby so you might as well go all in and invest in a Sunshade that has been purposely designed and built to help you get the most out of your Drone experience.
That's why we are recommending the DJI Mavic Sunshade which not only does the job and looks the part but better still can also be remotely controlled. It's inexpensive too so what the hell! Might as well go ahead and add this to your basket too so that you really are fully kitted out.
Key Features:
Cost-effective
High-quality construction from a reputable brand
Remote control operated
Stylish and cool looking design
Specification:
Brand

DJI

Model

CP.PT.000589

Weight

2.88 ounces
Drone Accessories Buying Guide
How We Chose Our Selection of Drone Accessories

It was pretty easy really. We put ourselves directly in your shoes and thought about all the accessories that would make life not only easier but definitely more enjoyable, as a fan of flying Drones.
We also extensively reviewed the online feedback from customers just like yourselves to ensure that our recommendations all presented quality and convenience, accessible price points and were compatible and likely to suit a wide range of the most popular Drone models on the market.
We've tried to come up with what is an essential and comprehensive check-list of the key Drone Accessories that should be in your bag of tricks, but that won't break the bank. Also, accessories that we are fairly confident you will get lots of regular use out of and more importantly, fun and enjoyment when you are on your next Drone flying adventure.
Whether you already have some of our recommendations and are looking to upgrade your kit or are new to Drones and not really sure what else you need, we really hope that this Best Drone Accessory Review has been both informative and interesting to read.