Best Drone Accessories in 2022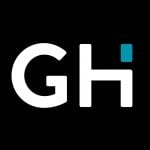 This product guide was written by GearHungry Staff
Last Updated
August 14, 2018
GearHungry Staff
GearHungry Staff posts are a compilation of work by various members of our editorial team. We update old articles regularly to provide you the most current information. You can learn more about our staff
here
.
GearHungry may earn a small commission from affiliate links in this article.
Learn more
So you're the proud owner of a Drone. Congratulations! Here's to endless hours of flying fun. Did you know though, that rather like with fashion, the right accessories are what really make the experience complete? You wouldn't just throw on any old pair of sneakers for a night out with the boys, and so, when it comes to getting the best out of your Drone, you can't just pick up any random carry case or propellers and expect them all to do the same job. If you really want to enjoy that fully immersive Drone experience you need to likewise invest in the Best Drone Accessories. Luckily for you, we're on hand to navigate through the must-have list and to whittle it all down to the top recommendations in this highly competitive category.
The Best Drone Accessory
DJI Mavic Propeller Guard Drone Accessories
We just recommended our favorite backup Propellers for when an unplanned accident might happen while you are out flying your Drone but we also think it's a smart choice to invest in a pair of protective guards. Propellers are fragile and need to be handled with care and caution. Not only can the break easily, but they spin super-fast, so they can also cause you some damage too. Most propeller guards come with an easy clip-on mechanism that provides for quick installation and is designed to be lightweight too so won't alter the way your Drone flies and is handled.
We love these DJI Mavic Propeller guard which is elegant, with fine attention to detail and of superior construction. They're aesthetically pleasing as well as incredibly functional and reliable.
Key Features:
Thoughtfully constructed
Great craftsmanship
Simple and elegant design
Easy to assemble and remove
Provide fantastic blade protection
Specification:
Brand

DJI

Model

MVP32

Weight

3.52 ounces
PNY U3 Pro Elite 256 GB Micro SD Card Drone Accessories
We highly recommend that you purchase a handful of memory cards. Capturing HD videos and photos on your Drone is going, and you certainly don't want to miss losing out on something spectacular because you didn't have a spare card with you. Your Drone will most likely have come with its own on-board SD card, but it probably doesn't have the biggest capacity and woe betide that you get caught in the unfortunate position where you haven't yet had the chance to review, delete or back up your old content. We strongly recommend that if you are going out on a long Drone flight that you pack with you a handful of cards and not just the one. Go for ones that have at least 32GB or 64 GB capacities.
This PNY bad boy, however, is even bigger than that, so we take it back about you needing to pack a handful! It comes in at 256 GB, so there is plenty of space for capturing even the most lengthy Drone video experiences. It's of a highly superior quality which is why it's made it firmly onto our Best Drone Accessory review today. Perfect for use of course with your Drone but also an excellent investment for anyone who likes to use action cameras, smartphones, and tablets and is looking to capture 4K Ultra HD video quality as well as shooting in memory zapping burst mode. It also comes complete with an SD adapter for compatibility with SDXC host devices. We're pretty sure this will be one of the key accessories on your Drone checklist. Love this product? Check out our list of external hard drives for our top picks. 
Key Features:
Superior performance with 95MB read speed and 90MB write speed
Perfect for shooting 4K Ultra HD video and burst mode
Use for Drones, Smartphones, Gaming Consoles and so much more
Allows you to quickly and easily  record and transfer large amounts of content
Comes fully complete with SD adapter
Specification:
Brand

PNY

Model

P-SDUX256U395PRO-GE

Weight

0.16 ounces
DJI Immersive FPV Goggles Drone Accessories
If you are already hooked on flying your Drone, then an FPV system is going to be the next logical purchase. Why? Because once you've fully mastered the art of skilfully flying your Drone, you are going to want to challenge yourself beyond your current limits. With an FPV accessory as part of your Drone arsenal, you get a first-person view, so it's like you are physically sat in a cockpit. You can broadcast the live feed either to your screen or to the FPV goggles. Just imagine how exhilarating that will be.
We've picked out the DJI Immersive for you today which comes complete with a full 1920 x 1080 P fully HD screen to really catapult your experience to next level awesome. Not only that but it also happens to look pretty cool and stylish too so you will most definitely be the envy of your fellow Droning mates. It comes with remote control, head tracking, a convenient touchpad plus the resolution is fairly unbeatable. It fully supports Intelligent Flight Mode Support and can handle up to 6 hours of operation time. You want one, don't you? Can't blame you. To be honest, it's top of our wish list too.
Key Features:
View the world from above with totally immersive FPV
Six hours' operation time
Ergonomic and stylish design
Built-in headband antenna for a full 360-degree view
Ultra-high quality HD screen display
Specification:
Brand

DJI

Model

CP.PT.000672

Weight

2.19 pounds
DJI Mavic Remote Contol Sun Shade Drone Accessories
Depending upon where in the world you live or are vacationing, chances are that you will be flying your drone in sunlight, so the final recommended accessory on today's review is a Sunshade. A Sunshade will provide vital cover against bright sunlight and minimize any unwanted glare too. You could, of course, attempt to make your own, but you want to look professional right? Plus this is already turning into a serious Hobby so you might as well go all in and invest in a Sunshade that has been purposely designed and built to help you get the most out of your Drone experience.
That's why we are recommending the DJI Mavic Sunshade which not only does the job and looks the part but better still can also be remotely controlled. It's inexpensive too so what the hell! Might as well go ahead and add this to your basket too so that you really are fully kitted out.
Key Features:
Cost-effective
High-quality construction from a reputable brand
Remote control operated
Stylish and cool looking design
Specification:
Brand

DJI

Model

CP.PT.000589

Weight

2.88 ounces
Flying a Drone is actually pretty easy. Landing it safely, however, is a different story. If you're operating your Drone on rough terrain or in a dusty environment, you could cause serious damage if you don't invest in a landing pad. It provides an excellent target for safe landings and prevents dust and debris from entering the machine. The KINBON Drone Landing Pad is a must-buy if you want to operate your Drone like a pro. 
At 30-inches across, it's much bigger than it looks in the product picture. You could land any small to medium-sized drone on here without a hitch. It's completely waterproof and has a different color on each side, giving you a suitable landing zone for any environment. It folds down like a pop-up tent to fit into an 11-inch carry bag, making it easy to carry around with the rest of your drone gear. Plus, it comes with eight reflective strips for night flying and three land nails to keep it secured to the ground. 
Key Features:
30-inch diameter 
100% waterproof 
Folds into an 11-inch carry bag 
Double-sided 
8 reflective strips and 3 land nails included 
Specification:
Brand

Kinbon

Weight

13.1 ounces
Eagle Pro Drone Racing Obstacle Course
If you want to be a master of Drone flying, you're going to have to put some serious practice time in. That involves perfect take-off, smooth landings, and excellent in-air control. The best way to achieve all this is to build your very own Drone flying obstacle course. The Eagle Pro Drone Racing Obstacle Course consists of three large hoops that each measure 25-inches in diameter. They have an elevated stand design that means you don't have to fly too close to the ground, which is safer for beginner Drone pilots. The hoops are made from flexible plastic, making them more forgiving when you inevitably hit one on the way through. Plus, they come with a one-year warranty that protects your purchase. 
Key Features:
Made from flexible plastic 
25-inch diameter 
Elevated stands 
Easy-to-build 
One-year warranty 
Drone Accessories Buying Guide
How We Chose Our Selection of Drone Accessories
It was pretty easy really. We put ourselves directly in your shoes and thought about all the accessories that would make life not only easier but definitely more enjoyable, as a fan of flying Drones.
We also extensively reviewed the online feedback from customers just like yourselves to ensure that our recommendations all presented quality and convenience, accessible price points and were compatible and likely to suit a wide range of the most popular Drone models on the market.
We've tried to come up with what is an essential and comprehensive check-list of the key Drone Accessories that should be in your bag of tricks, but that won't break the bank. Also, accessories that we are fairly confident you will get lots of regular use out of and more importantly, fun and enjoyment when you are on your next Drone flying adventure.
Whether you already have some of our recommendations and are looking to upgrade your kit or are new to Drones and not really sure what else you need, we really hope that this Best Drone Accessory Review has been both informative and interesting to read.
Sign Up Now
GET THE VERY BEST OF GEARHUNGRY STRAIGHT TO YOUR INBOX