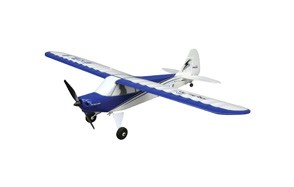 HobbyZone Sport Cub S RTF RC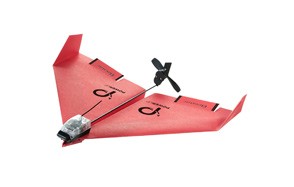 PowerUp 3.0 Smartphone Controlled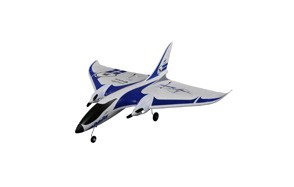 HobbyZone Delta Ray RTF
The RC plane is a great gift for kids and adults. They're a lot of fun to fly and typically require more skill to keep aloft and land safely than their camera-drone counterparts. The modern RC plane runs the gamut from expensive to extremely affordable and from extremely sophisticated to extremely simple. There are a number of different manufacturers who each have their own take on what makes a good RC plane, but at the end of the day the goal is always the same: fun! In that sense choosing a "best" RC plane can be more than a little subjective but that's okay too. That's what we're here for; to gather information and give you our impressions/opinions. So below we're going to look at the 10 best RC planes on the market today and remember, our opinions represent the consensus of our review staff.
Our Top Picks Of The Best Remote Control Planes
1. Flyzone Seawind Electric Powered Seaplane
See More Reviews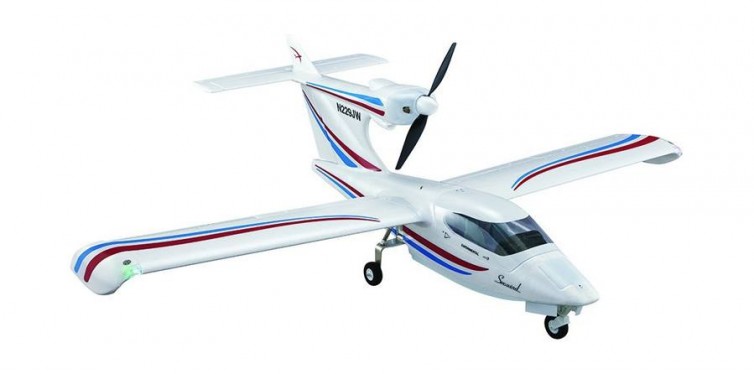 See More Reviews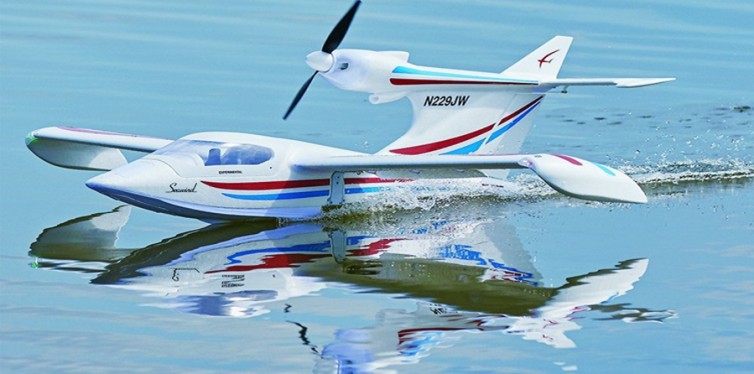 The Flyzone Seawind Amphibious Seaplane is a joy to behold and a joy for any serious RC plane enthusiast to operate. It can take off and land from virtually any surface including water, where its retractable water rudder ensures it stays upright. Its generous wingspan and brushless power endow the vehicle with incredible maneuverability and fowler flaps improve its already formidable aerobatics. Capping off the sense of realism are the craft's navigation lights which also allow you to track this RC plane easily.
With fully retractable landing gear you can transition seamlessly from a concrete landing to a water takeoff (provided you have a boat ramp handy of course) and vice versa. The sight of the Flyzone Seawind RC plane airborne will confuse more than a few neutral observers as its motion is so natural and its design and construction so convincing. It may take a bit of practice to be able to really get the most out of this amazing RC plane but it's worth every second you invest in it.
The Flyzone Seawind is the kind of RC plane that will have anyone who sees it yearning to take the stick. It's great looking, dependable as they come and built to last. It's not the cheapest RC plane on the market but in the unanimous opinion of our review panel it's worth every penny you spend on it.
Specification:
Brand

Flyzone

Model

FLZA4054

Weight

7.61 pounds
2. Flyzone Tidewater Electric RC Seaplane
See More Reviews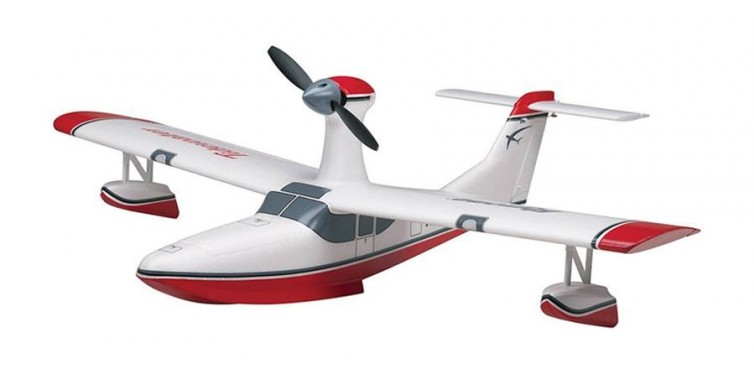 This amazing RC plane snaps together quickly and is ready to fly in minutes. There's no surprises in the avionics and no unexpected or bewildering flight characteristics you need to learn to compensate for. Just predictable, logical responses. This is a fast RC plane when opened up completely. Maybe faster than you've ever experienced in an RC plane before. At the same time though it manifests a gentle touch on the landings as you slow it down to kiss the surface of the water.
It's thoughtfully designed and built to exacting tolerances and while it flies like a much larger RC plane it's actually surprisingly compact with a 41.5 inch wingspan and 36 inch length. The TR624 receiver creates a rock solid link with the transmitter and the whole thing uses the SLT 2.4 GHz protocol that ensures secure, dependable operation.
The Flyzone Tidewater is the kind of RC plane that keeps us at the lake all day and into the evening. You just don't want to put down the transmitter. It's responsive, powerful, graceful, fast and yet with a bit of practice, elegant and silky smooth on the water landings. For about the cost of 2 concert tickets or 50 lbs of bacon (!) you can own this incredible RC plane.
Specification:
Brand

Flyzone

Model

FLZA3330

Weight

2 pounds
3. ParkZone Night Vapor RTF Vehicle
See More Reviews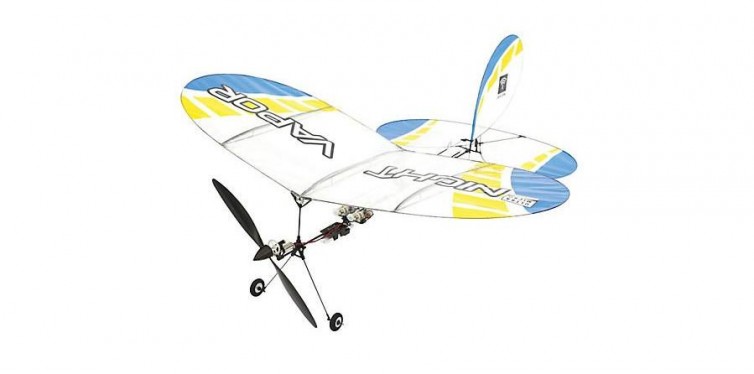 Incredibly the ParkZone Night Vapor ready-to-fly RC plane is slow enough and lightweight enough to actually fly indoors if you have a large enough space where it is safe to do so. Of course, you'll also want to take the Night Vapor outdoors where it really shines. One of the many features of the ParkZone Night Vapor are the built-in multi-colored LED lights that allow you to keep track of your RC plane even after the sun goes down.
Another innovative aspect of this RC plane is the modular design and construction that allows for much faster repairs (if necessary) and replacement of worn out parts. It's hard to find a downside to a RC plane that's usable both indoors and outdoors. The Night Vapor is a joy to operate and makes RC flying simple and fun for all aviators.
Whether you enjoy night flying, indoor flying or standard outdoor daytime flight, the Night Vapor will do you proud. In many ways it's the ideal starter RC plane for kids and adults alike. And at half the price of the above models it's a steal as well. If there's someone you know who would like to get involved in RC flying this is the entry ticket you'll want to punch for them.
Another innovative aspect of this RC plane is the modular design and construction that allows for much faster repairs (if necessary) and replacement of worn out parts. It's hard to find a downside to a RC plane that's usable both indoors and outdoors. The Night Vapor is a joy to operate and makes RC flying simple and fun for all aviators.
Whether you enjoy night flying, indoor flying or standard outdoor daytime flight, the Night Vapor will do you proud. In many ways it's the ideal starter RC plane for kids and adults alike. And at half the price of the above models it's a steal as well. If there's someone you know who would like to get involved in RC flying this is the entry ticket you'll want to punch for them.
Specification:
Brand

ParkZone

Model

PKZU1100

Weight

0.64 ounces
4. HobbyZone Sport Cub S RTF RC
See More Reviews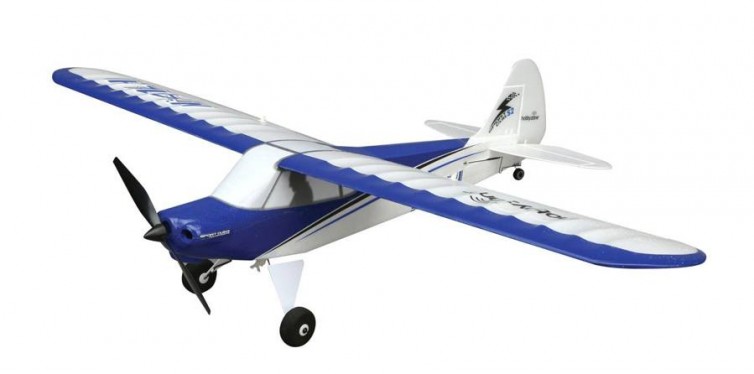 We're going to start off the list with this beauty. Not as physically flashy as some of its more expensive counterparts or those that can pull double duty on water the HobbyZone S RTF is nonetheless a wonderful RC plane that's self-contained, surefooted even far up in the air and durable as the best of them. Just remove the S RTF RC plane from the box, click a few things on and you're ready to go.
Featuring a LiPo battery for long stretches in the wild blue yonder and Spektrum DSMX control technology, the S RTF performs admirably under any conditions you would expect to be able to operate an RC plane. Extremely maneuverable you'll often see owners of the S RTF putting it through aggressive swoops, climbs and turns because, well, because they can. Try it yourself.
The HobbyZone Sport Club S RTF RC plane is a tiny wonder that will provide you endless hours of fun in the sky. Quick, strong, nimble and durable it's an ideal entry-level RC plane for anyone interested in making a hobby of remote control aircraft. An excellent overall value product and one that will be part of your fun in the sun repertoire for many years to come.
Specification:
Brand

HobbyZone

Model

HBZ5300

Weight

2.2 pounds
5. GoolRC F949 Cessna 182
See More Reviews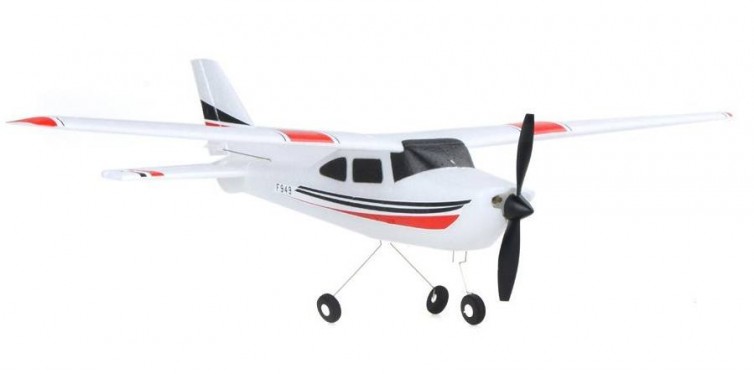 See More Reviews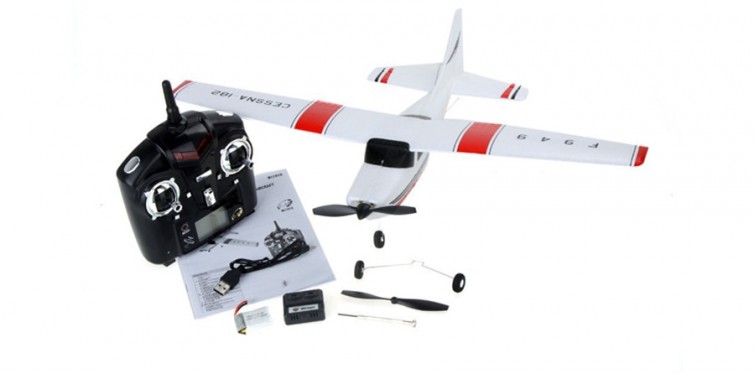 The GoolRC F949 Cessna 182 replica RC plane will have everyone aching to grab the controls and give it a whirl. Small and straightforward enough for beginners yet with power and maneuverability enough to grab the attention of the most experienced RC aviator, the F949 is an awesome value. For less than the price of dinner for 2 at a nice restaurant you'll provide yourself, the kids, the grandkids and anyone else who loves RC plane fun with years of enjoyment.
We put the F949 through its paces and found it responsive and versatile and more than capable of holding its own even under less than perfect conditions. With a 200 meter range you have a flying window nearly half a kilometer in diameter; more than adequate for whatever type of exhibition you want to put on. Just a great little RC plane.
The GoolRC F949 will make you question why you should ever spend more on an RC plane and for good reason. While there are things the top of the line models will provide that the F949 can't there is so much this little powerhouse can do that it will quickly win you over. If you're unsure about whether you want to pursue RC aviation as a hobby this is the perfect plane for you to test the waters.
Specification:
Brand

GoolRC

Model

F959

Weight

1.8 pounds
6. HobbyZone Delta Ray RTF
See More Reviews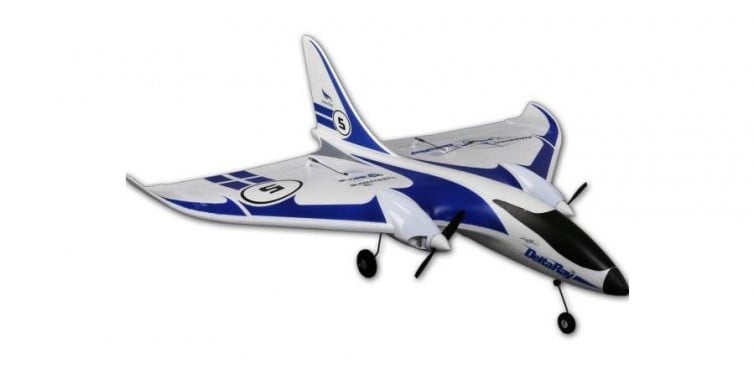 The HobbyZone Delta Ray RTF RC plane is just about everything you'd want in a high performance RC plane. It's sleek, fast, tough as nails and incredibly dependable. With twin contra-rotating propellers eliminating motor torque affects you get the best available combination of strength and safety. Built in beginner and intermediate modes will place functional limits on the aircraft in order to prevent unnecessary mishaps born of inexperience. If you have plenty of hours under your belt though, simply set the controls to 'experienced' mode and get on with it.
While it's true that with its Delta wing design and available control limitations the Delta Ray makes an excellent trainer you're selling it short if you think that's all there is to it. Set it to 'experienced' mode and take it out on a windy day. You'll get a much better idea what this puppy is capable of.
There's no doubt that the Delta Ray is a first-rate trainer. One that you can use to get a feel for RC flight. But once you have mastered the basics there's no need to go out and spend big money on a full feature RC plane. The Delta Ray provides a real high end experience by simply switching modes. Everything, including transmitter, included in the box. Just unpack it and get flying.
Specification:
Brand

HobbyZone

Model

HBZ7900E

Weight

6 pounds
7. PowerUp 3.0 Smartphone Controlled
See More Reviews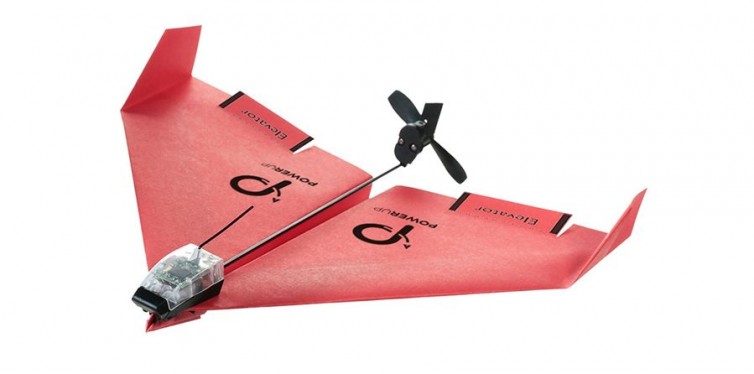 The PowerUp has a slew of things going for it including its extremely lightweight and compact design, the durability of its materials and the fact that there's no bulky transmitter needed to operate it. The innovative Bluetooth technology in play here transforms any smartphone into an RC control device so you always have the ability to grab the PowerUp from the trunk and take it for a spin.
While the PowerUp won't be going head to head with a top of the line RC plane, it isn't designed to. It's designed to provide the user with simple, dependable access to the skies and provide beginners with a safe, enjoyable way to earn their wings. With both beginner and advanced operational modes the PowerUp may turn out to be the new standard in entry level RC planes.
Regardless of your budget or your level of experience the PowerUp 3.0 RC plane will have you airborne in no time. A perfect gift for kids interested in RC flight and adults who don't want to lug around a top-of-the-line model with a 5 foot wingspan. 10 minutes of flight per charge, Flight Assist Technology and Android and iOS compatible the PowerUp is truly an entry level RC plane for the 21st century.
Specification:
Brand

PowerUp

Model

500-004

Weight

1.1 pounds
See More Reviews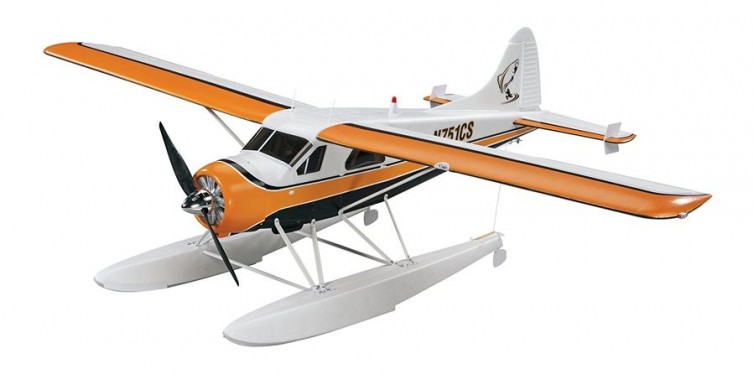 See More Reviews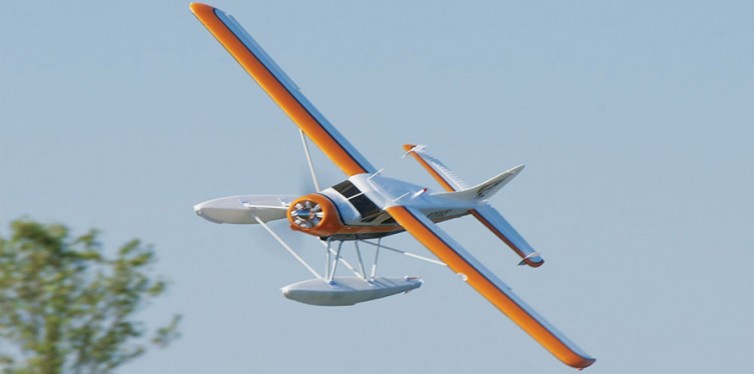 The Flyzone DHC-2 Beaver Seaplane screws together quickly with minimal fuss. It has a generous wingspan that makes it one of the most stable RC planes in the sky. If need be major components can be easily disassembled and reassembled for transport. The batter hatch is magnetically sealed which makes for quick, easy access if you need to change the battery. While the generous (but realistic) pontoons ensure your engine never makes contact with the water during takeoffs and landings.
Because the DHC-2 Beaver RC plane is a Tx-R aircraft it can be operated with any 2.4 GHz SLT radio control system and there are many from many different manufacturers on the market. If you already have a transmitter you don't necessarily want to forfeit, you can attach the Tactic AnyLink2 and transform it into a 2.4 GHz transmitter that will work with any SLT receiver.
What's not to like about the Flyzone DHC-2 Beaver RC plane? It's really well engineered, large enough to satisfy hard core RC aviators and beautifully conceived and executed. It's built of incredibly durable AeroCell Foam and has a brushless 850 kV motor that brings the power when you want it. With only slight modifications you can fly it using virtually any transmitter and the whole thing is warrantied against defects. An outstanding RC plane no matter how you measure it.
Specification:
Brand

Flyzone

Model

FLZA4022

Weight

6.5 pounds
See More Reviews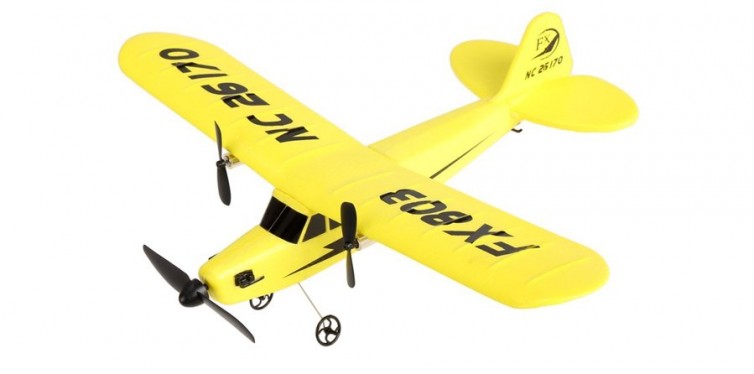 If you're looking for the perfect RC plane to introduce your young ones to the joys of powered flight this is it. It's as light as it is durable and as easy to operate as it is to tote around. Its bright yellow color will appeal to the kids and also makes it easier to find when mishaps occur and the vehicle goes down. You have a flight window that's nearly 200 meters in diameter so whether you're indoors or outdoors you have plenty of room to play. The transmitter is 2.4 GHz and powered by AA batteries.
The guidance for the Voomall FX803 states that it's intended for children aged 7-12 years. But it's not at all unusual to see adults using the FX803 as a trainer. That makes perfect sense. Another thing that makes perfect sense is the price. For the cost of a couple of large pizzas you can enhance your child's life and open up new dimensions of experience.
We think the Voomall FX803 Aircraft RC plane is a winner all the way around. From its wide ranging functionality to its durability, its simplicity of operation and its expansive operational window the FX803 delivers time and again and all for a price anyone can afford. If you're in the market for an entry level RC plane and can't make up your mind just pick up the FX803 from Voomall and rest assured it's money well spent.
Specification:
Brand

Voomall

Model

FX803

Weight

1.06 pounds
10. HobbyZone Duet RTF HBZ5300
See More Reviews
A tremendous example of what can happen when you combine excellent design with first class materials and innovative ideas about how to compensate for the natural tendencies of RC plane novices. The HobbyZone Duet HBZ5300 RC plane will have the kids and grandkids tugging at your shirt tails to take them to the park. It's really difficult to bring this aircraft down in a destructive way due to the built in compensators of the Virtual Instructor. Without those advanced control overrides this might be just another good low-end RC plane. With them it's a dream come true for youngsters wanting to learn RC flight and parents wanting to maximize bang for their buck.
Once you present the youngsters with the HobbyZone Duet RC plane and you're out in the park with them watching them enjoy themselves you may wish you'd bought one for yourself. It truly is a blast and with its built in protections against operator error it's also one present you won't have to worry about the kids destroying 3 hours after they set eyes on it. As such it represents a real value.
Specification:
Brand

HobbyZone

Model

HBZ5300

Weight

2.2 pounds
Buyer Questions
How To Fly An RC Plane?
You'll likely hear some RC enthusiasts debating whether RC stands for "remote control" or "radio control". The fact is it doesn't matter because both are correct. You operate an RC plane remotely using radio control.
The Transmitter and Receiver – You send operational signals to the plane using the transmitter (sometimes simply called "the radio" or "TX"). You hold the transmitter in your hands and utilize the various controls to operate the plane from takeoff to landing. The signals the transmitter sends are picked up by the receiver in the RC plane which relays the commands to the various operational components (rudder, ailerons etc). Both the transmitter and the receiver (the "RX") must be tuned to the same frequency for signals to be sent and received between them. Today's systems make use of the 2.4 GHz frequency. This frequency has proven itself far less susceptible to interference meaning there's a much better chance commands sent will be properly executed.
Moving and Turning an RC Plane – As with full size aircraft the primary controls surfaces of your RC plane are the rudder, ailerons and elevators with the simplest RC planes having only rudder control. Most, however, have at least 3 channel control with each control surface representing a channel.
The rudder is a vertical flap on the tail of the plane which is used to control the plane's "yaw" or left/right turning; just like the rudder on a ship.
The ailerons control the "roll" of the RC plane. Right aileron down and left up will cause the plane to roll to the left with the opposite settings causing the plane to roll right.
The elevator is on the plane's tail. The elevator controls the "pitch" of the plane. With the back end of the elevator pointing upward the plane will pitch upward and vice versa.
Channels – Each distinct operation that is controllable on an RC plane is called a "channel". 2 channel control is defined as throttle control plus rudder control. 3 channel control will entail throttle control along with elevators and ailerons or rudder, though not both. 4 channels control will have typical 3 channel control except it will include both aileron and rudder control. The typical hobby RC plane has either 2, 3 or 4 channel control.
RC "Trainers" – Some folks prefer to learn to fly RC planes using what are called "trainers." These aircraft have certain characteristics and/or built in control mechanisms that make them more foolproof than a standard RC plane. This is so that the operator does not destroy their plane while learning how to use it. There are a few things to look for that give away that an RC plane is intended to be a trainer. Automatic control overrides is certainly one such giveaway while others include the position of the wing (higher = more stable) and the amount of so-called "dihedral"; which is the upward "V" shape of the wings when looking at them from the front. It's usually wise to learn on a trainer and graduate to a more deluxe RC plane once you've mastered the basics.
Where To Buy RC Planes?
If you live in a town with a hobby store you should drop in and have a talk with the proprietor. They'll likely have their own selection of RC planes to choose from and if they don't have one you want they can likely order it for you. They'll also be able to give you useful tips on owning and maintaining your RC plane and can put you in touch with other RC owners. Just be careful not to be talked into something that's completely out of your league if you're just starting out. Being business people hobby store owners will occasionally try to sell you more RC plane than you might need.
Buying from Amazon or other online outlets is fine as well. Amazon has a great reputation for uber-competitive pricing and fast, often free, delivery. Many RC plane manufacturers now actually have their own Amazon 'storefronts' through which they sell their wares directly to the public.
Things To Consider When Buying A Remote Control Aircraft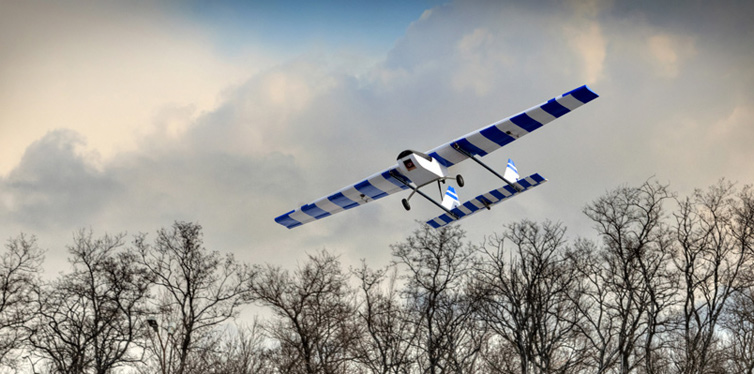 You should never go into the process of selecting an RC plane without some idea of what you're looking for. To that end here are a few things to look for when buying a remote control aircraft.
Configuration – If this is your first RC plane you'll want it to have a forgiving design. That is, one that lends itself to easy, stable flight so that you don't have to work too hard to keep it aloft. If this is your first RC plane look for one with a high wing configuration. The high wing setup is one that lends itself to greater stability and will ensure your early flying attempts are fun and not a constant effort to find your crashed vehicle.
Also look for generous dihedral on the wings of your RC plane. Dihedral is the upward V angle of the wings when looking at them from the front. The greater the dihedral the easier to achieve stable flight – up to a point of course. As a general rule the lower the center of gravity relative to the fuselage the more stable the aircraft.
Power Type – There are plenty of RC planes out there that operate on internal combustion engines like your car but for the purposes of this guide we're sticking to electric RC planes and so should you if this is your first RC plane.
Number of Channels – If this is indeed your first RC plane there's no need to load up on the channels. You'll just get confused and that's never a good thing when your plane is in the air. Typically 3 channels are all you need to get a good idea of how to safely and effectively operate your RC plane. Look for a plane that gives you control of the motor, rudder and elevator.
Kit, an ARF or an RTF? – Depending upon your mechanical inclinations you'll want to get either a kit that needs assembling or an ARF (Almost Ready to Fly) or RTF (Ready to Fly) plane.
People who love rolling up their sleeves will want to consider a kit. Although most novices will prefer and ARF or RTF plane for their first go-round.
With the ARF about 90% of the assembly has already been done, Just a buy a motor, battery pack and transmitter and set the plane up. It's easier than it sounds.
By far most novices prefer the Ready to Fly or RTF for their first RC plane. With an RTF the most you'll likely need to do is install the battery pack and perhaps (not always) attach the wings. That's it! You're ready to fly your RC plane.
For the Record – You're going to crash. That's life when you're a novice RC plane Make sure than that the brand you purchase has plenty of spare parts that are easily available either through your local hobby center or online. As a general rule RTF parts are fairly cheap and easy to swap out should something happen. So don't get bent out of shape if your RC plane crashes and you break something. Just replace it with a spare and get back to flying.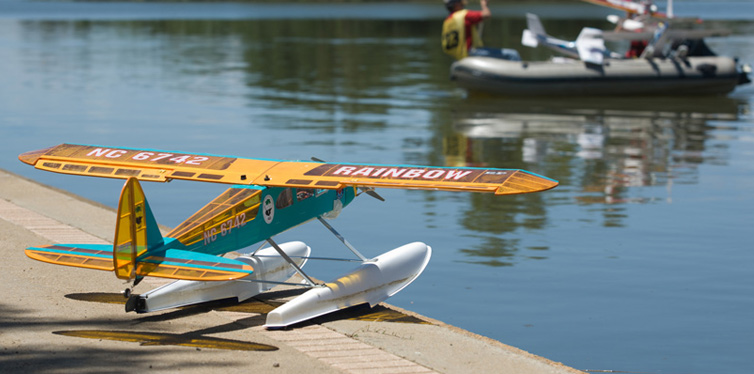 Conclusion
Electric RC planes have become wildly popular in the past 20 years or so and the best remote control plane today is light years ahead of its predecessors from the 20th century. With the market overflowing with everything from cheap RC planes to large, beautifully designed and built RC planes with large wingspans and powerful motors you're sure to find the remote control airplane of your dreams without having to look too hard. Enjoy, and always fly safely.