Best Remote Control Planes in 2022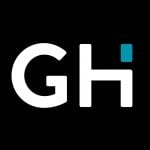 This product guide was written by GearHungry Staff
Last Updated
January 24, 2018
GearHungry Staff
GearHungry Staff posts are a compilation of work by various members of our editorial team. We update old articles regularly to provide you the most current information. You can learn more about our staff
here
.
GearHungry may earn a small commission from affiliate links in this article.
Learn more
The RC plane is a great gift for kids and adults. They're a lot of fun to fly and typically require more skill to keep aloft and land safely than their camera-drone counterparts. The modern RC plane runs the gamut from expensive to extremely affordable and from extremely sophisticated to extremely simple. There are a number of different manufacturers who each have their own take on what makes a good RC plane, but at the end of the day the goal is always the same: fun! In that sense choosing a "best" RC plane can be more than a little subjective but that's okay too. That's what we're here for; to gather information and give you our impressions/opinions. So below we're going to look at the 10 best RC planes on the market today and remember, our opinions represent the consensus of our review staff.
The Best Remote Control Plane
HobbyZone HBZ32000 Remote Control Plane
If you want to invest a bit more money in your new favorite pastime, the HobbyZone HBZ32000 is one of the best RC planes on the market. For just under $300, you can take control of this lightning-quick plane. The difference between this RC plane and the sub $100 models we've featured isn't easy to sum up in a quick review. It's packed full of flight assist technology, handles more intuitively, and is generally more fun. 
For example, it has SAFE Plus GPS-enabled technology and a Landing Assist Sensor (LAS), allowing you to switch to autopilot and let the plane land safely next to you. It also has Panic Recovery mode, designed to get you out of sticky situations. Plus, it has beginner, intermediate, and expert modes, allowing you to get used to the controls before you set out on your own. If you're serious about getting into remote control planes, you need the HobbyZone HBZ32000.
The GoolRC F949 Cessna 182 replica RC plane will have everyone aching to grab the controls and give it a whirl. Small and straightforward enough for beginners yet with power and maneuverability enough to grab the attention of the most experienced RC aviator, the F949 is an awesome value. For less than the price of dinner for 2 at a nice restaurant you'll provide yourself, the kids, the grandkids and anyone else who loves RC plane fun with years of enjoyment.
We put the F949 through its paces and found it responsive and versatile and more than capable of holding its own even under less than perfect conditions. With a 200 meter range you have a flying window nearly half a kilometer in diameter; more than adequate for whatever type of exhibition you want to put on. Just a great little RC plane.
The GoolRC F949 will make you question why you should ever spend more on an RC plane and for good reason. While there are things the top of the line models will provide that the F949 can't there is so much this little powerhouse can do that it will quickly win you over. If you're unsure about whether you want to pursue RC aviation as a hobby this is the perfect plane for you to test the waters.
If you're looking for an affordable RC plane for beginners, we recommend the Top Race RC Plane. We were first attracted to this plane because it has three different flying difficulty levels – easy, medium, & hard – which gives the user a chance to hone their skills. Anyone who has attempted to fly a more expensive RC plane will know that there's a steep learning curve. It also comes ready to fly, so there's no fiddly assembly required before flying. 
It comes with a 2.4Ghz remote control that can be used at a maximum distance of 320 feet. The plane is powered by an 8mm coreless motor and flies for around 15 minutes on a 90 minute charge. This isn't the most durable or advanced RC plane on this list but it's a great entry-point for beginners. If you want to take your kids out flying, this is the plane for you. 
Top Race TR-C385 Remote Control Plane
Next up, we've got another Top-Race RC plane – the TR-C385. Based on the design of stunt planes, it has the ability to perform amazing aerial acrobatics that will impress your buddies. By pressing the A button, the plane will perform an aerobatics loop, just make sure you're high enough before attempting it. If you do get it wrong, the plane has Propeller Saver Technology, designed to dislodge the propeller without causing damage. It also comes with three spare propellers, so you can keep flying. 
The Top-Race TR-C385  features a 10mm coreless motor, powered by a 3.7V 360mAH motor, giving it plenty of power. You'll get around 15 minutes of flight time off a two-hour charge, which is better than most RC planes. It also has the same six-axis gyro system we saw in the Top Race TR-P51, allowing it to stay stable in mid-air without too much interference. 
VOLANTEXRC 761-2 RTF Remote Control Plane
Pilots often say that gliding is the purest form of flight. If you want to experience the closest thing to bird flight, you need to go up in a glider. The VOLANTEXRC 761-2 RTF is the next best thing. This awesome RC plane is based on the design of a glider, allowing it to soar through the air with little or no assistance. Of course, all RC planes need assistance, which is why it has an over-grade motor with plenty of power for fast, controlled flight. 
The X-Pilot Stabilization System also helps you keep control when you're flying upside at full speed. The other great thing about the VOLANTEXRC 761-2 RTF is the impressive battery that delivers 30 minutes of flight time. Add that to the 656ft range and you can get some serious flying in. This is, without a doubt, one of the best RC planes on the market.
VOLANTEXRC 761-4 RTF Remote Control Plane
We've already featured one VOLANTEXRC plane on this list and we were seriously impressed with it. You'll be happy to know the VOLANTEXRC 761-4 RTF lives up to that reputation. This model is better suited to the beginner pilot. In fact, it has three different levels of flight control, so you can train to become a better RC plane pilot. The beginner level assists the flight completely, the intermediate level provides partial assist, and the expert level gives you full control of the plane. 
It also benefits from the same Xpilot stabilization system that makes the VOLANTEXRC 761-2 RTF such a good RC plane. Oh, and it can fly for 30 minutes on a single charge with a range of 656ft. Just reading those stats should make you want to go and buy one immediately. 
iHobby Remote Control Plane
The iHobby Remote Control Plane takes the iconic shape of the Airbus A380, the largest passenger airplane in the world. This scaled-down version might not be as impressive to look at, but it's still a lot of fun to fly. This RC plane is designed for beginners. It's made from EPP Styrofoam, making it lightweight and pretty resistant to crash landings. 
Don't expect it to handle like the smaller and more powerful RC planes on this list though, it can't compete. It's relatively stable in mid-air, thanks to the three-axis gyroscope, but it's not going to be performing any aerial acrobatics any time soon. The two-channel remote control makes it relatively easy to fly, even before you've mastered the controls. This RC plane is a great introduction for those that don't want to spend $100+ straight away.
Remote Control Planes Buyer Questions
Q: How To Fly An RC Plane?
A: You'll likely hear some RC enthusiasts debating whether RC stands for "remote control" or "radio control". The fact is it doesn't matter because both are correct. You operate an RC plane remotely using radio control.
The Transmitter and Receiver – You send operational signals to the plane using the transmitter (sometimes simply called "the radio" or "TX"). You hold the transmitter in your hands and utilize the various controls to operate the plane from takeoff to landing. The signals the transmitter sends are picked up by the receiver in the RC plane which relays the commands to the various operational components (rudder, ailerons etc). Both the transmitter and the receiver (the "RX") must be tuned to the same frequency for signals to be sent and received between them. Today's systems make use of the 2.4 GHz frequency. This frequency has proven itself far less susceptible to interference meaning there's a much better chance commands sent will be properly executed.
Moving and Turning an RC Plane – As with full size aircraft the primary controls surfaces of your RC plane are the rudder, ailerons and elevators with the simplest RC planes having only rudder control. Most, however, have at least 3 channel control with each control surface representing a channel.
The rudder is a vertical flap on the tail of the plane which is used to control the plane's "yaw" or left/right turning; just like the rudder on a ship.
The ailerons control the "roll" of the RC plane. Right aileron down and left up will cause the plane to roll to the left with the opposite settings causing the plane to roll right.
The elevator is on the plane's tail. The elevator controls the "pitch" of the plane. With the back end of the elevator pointing upward the plane will pitch upward and vice versa.
Channels – Each distinct operation that is controllable on an RC plane is called a "channel". 2 channel control is defined as throttle control plus rudder control. 3 channel control will entail throttle control along with elevators and ailerons or rudder, though not both. 4 channels control will have typical 3 channel control except it will include both aileron and rudder control. The typical hobby RC plane has either 2, 3 or 4 channel control.
RC "Trainers" – Some folks prefer to learn to fly RC planes using what are called "trainers." These aircraft have certain characteristics and/or built in control mechanisms that make them more foolproof than a standard RC plane. This is so that the operator does not destroy their plane while learning how to use it. There are a few things to look for that give away that an RC plane is intended to be a trainer. Automatic control overrides is certainly one such giveaway while others include the position of the wing (higher = more stable) and the amount of so-called "dihedral"; which is the upward "V" shape of the wings when looking at them from the front. It's usually wise to learn on a trainer and graduate to a more deluxe RC plane once you've mastered the basics.
Q: Where To Buy RC Planes?
A: If you live in a town with a hobby store you should drop in and have a talk with the proprietor. They'll likely have their own selection of RC planes to choose from and if they don't have one you want they can likely order it for you. They'll also be able to give you useful tips on owning and maintaining your RC plane and can put you in touch with other RC owners. Just be careful not to be talked into something that's completely out of your league if you're just starting out. Being business people hobby store owners will occasionally try to sell you more RC plane than you might need.
Buying from Amazon or other online outlets is fine as well. Amazon has a great reputation for uber-competitive pricing and fast, often free, delivery. Many RC plane manufacturers now actually have their own Amazon 'storefronts' through which they sell their wares directly to the public.
Things To Consider When Buying A Remote Control Aircraft
You should never go into the process of selecting an RC plane without some idea of what you're looking for. To that end here are a few things to look for when buying a remote control aircraft.
Configuration – If this is your first RC plane you'll want it to have a forgiving design. That is, one that lends itself to easy, stable flight so that you don't have to work too hard to keep it aloft. If this is your first RC plane look for one with a high wing configuration. The high wing setup is one that lends itself to greater stability and will ensure your early flying attempts are fun and not a constant effort to find your crashed vehicle.
Also look for generous dihedral on the wings of your RC plane. Dihedral is the upward V angle of the wings when looking at them from the front. The greater the dihedral the easier to achieve stable flight – up to a point of course. As a general rule the lower the center of gravity relative to the fuselage the more stable the aircraft.
Power Type – There are plenty of RC planes out there that operate on internal combustion engines like your car but for the purposes of this guide we're sticking to electric RC planes and so should you if this is your first RC plane.
Number of Channels – If this is indeed your first RC plane there's no need to load up on the channels. You'll just get confused and that's never a good thing when your plane is in the air. Typically 3 channels are all you need to get a good idea of how to safely and effectively operate your RC plane. Look for a plane that gives you control of the motor, rudder and elevator.
Kit, an ARF or an RTF? – Depending upon your mechanical inclinations you'll want to get either a kit that needs assembling or an ARF (Almost Ready to Fly) or RTF (Ready to Fly) plane.
People who love rolling up their sleeves will want to consider a kit. Although most novices will prefer and ARF or RTF plane for their first go-round.
With the ARF about 90% of the assembly has already been done, Just a buy a motor, battery pack and transmitter and set the plane up. It's easier than it sounds.
By far most novices prefer the Ready to Fly or RTF for their first RC plane. With an RTF the most you'll likely need to do is install the battery pack and perhaps (not always) attach the wings. That's it! You're ready to fly your RC plane.
For the Record – You're going to crash. That's life when you're a novice RC plane Make sure than that the brand you purchase has plenty of spare parts that are easily available either through your local hobby center or online. As a general rule RTF parts are fairly cheap and easy to swap out should something happen. So don't get bent out of shape if your RC plane crashes and you break something. Just replace it with a spare and get back to flying.
Conclusion
Electric RC planes have become wildly popular in the past 20 years or so and the best remote control plane today is light years ahead of its predecessors from the 20th century. With the market overflowing with everything from cheap RC planes to large, beautifully designed and built RC planes with large wingspans and powerful motors you're sure to find the remote control airplane of your dreams without having to look too hard. Enjoy, and always fly safely.
Sign Up Now
GET THE VERY BEST OF GEARHUNGRY STRAIGHT TO YOUR INBOX