Elevate Your Game: The Best Beach Volleyballs for 2022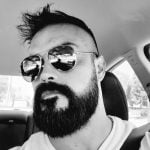 This product guide was written by Billy Brown
Last Updated
April 30, 2021
Billy Brown
Billy Brown has a problem sitting still. His constant search for the next challenge has him doing everything from running ultramarathons and climbing 14er's to gaining 40 pounds to compete in powerlifting, breaking several state records and growing a killer beard in the process. With over a decade of writing under his belt, his work, covering action sports, gear, and beer, can be found in a variety of publications. He lives with his wife and their two cats in Sacramento, California.
GearHungry may earn a small commission from affiliate links in this article.
Learn more
A day at the beach or lake is incomplete without that familiar "bop" sound of a group of people playing volleyball. Beach volleyball is the perfect way to pass the time at the beach. The setup is simple, the game is approachable, and it's a great way to meet someone by "accidentally" diving through their sandcastle. One sheepish quip, an offer to pay for lunch to make up for it, and next thing you know, you're sending the kids off to college twenty years later. All because you brought the perfect beach volleyball to the beach.
To help set you up for meeting the love of your life (or dominate the next game of volleyball you play), we looked around for the best beach volleyballs on the market. There are plenty of beach brands of volleyball to choose from, so whether you're looking for an official beach volleyball ball or just some fun beach volleyball ball designs, we've got something here for you. Read on to see our picks for the best beach volleyball ball on the market, and let us know on our social channels if there are any we missed.
The Best Beach Volleyball Review
Molten BV5000 Beach Volleyball
If you're looking for a combination of comfort, control, and durability on various playing surfaces, Molten's BV5000 is a great option. The hand-stitched soft polyurethane cover was tough enough to survive rough play on both grass and the sand, and its leather-like feel provided plenty of grip and control.
Taking the tester out for a game in the park, it's clear why the BV5000 is the official ball used by USA Volleyball. The polyurethane cover is tough as hell, surviving grass with ease and holding up to repeated spikes into abrasive sand. A few angry kicks out into the street left it with a few minor scuffs, but that was really more my issue than the ball's. The real standout with this ball was the response – the ball seemed to adjust its rebound to how I hit it. A good bump elevated it softly, the perfect set arced it gently towards the net, and a killer spike fired it past the other team to the ground below. The way it varied between gentle arcs and looking like it was fired out of a cannon made the BV5000 stand head and shoulders above the competition. Read the in-depth review here.
Key Features:
Hand-stitched panels
Polyurethane cover
NORCECA approved
Official outdoor volleyball of USA Volleyball
Ideal for sand and grass
Specification:
Brand

Molten

Model

B01BWGZN2
Wilson Soft Play Beach Volleyball
Sometimes, when you're unsure which volleyball to pick, going with the least expensive one is a good option. You'll have a ball, at least, and if it's not what you wanted, you can always buy another one without taking a hit to the wallet.
In the case of Wilson's Soft Play Volleyball, however, you're probably going to want to keep this one. For less than ten bucks, the Soft Play Volleyball is an official size and weight volleyball with a tough synthetic leather cover and durable 18-panel construction, which means the cover will take a good amount of abuse, and the ball will keep its shape spike after deadly spike. The foam backing just under the cover gives the ball a much softer touch, meaning it won't sting the forearms as much when you're digging out a high-speed shot. For more fun items to bring to the beach this summer, check out our list of the best dodgeballs.
Key Features:
Synthetic level cover
18-panel construction
Soft play technology
Available in six colors
Butyl rubber bladder
Official size and weight
Wilson OPTX AVP Official Beach Volleyball
If you're serious about stepping up your game, you're going to want a killer ball. The OPTX AVP Official Beach Volleyball from Wilson is a great choice. It's the official ball of AVP Beach Volleyball for a good reason: it's designed for performance so that you can play like the pros. Or at least look like you do.
The big standout here is the color scheme. It looks cool, but the bright yellow and black pattern is also functional. The bright color is intended to make the ball easier to track in the air, and the contrasting color patterns are there to help you track the spin of the ball, so your eagle-eyed competitors can follow the spin and see exactly where it's going. Pair that with a tough microfiber composite leather cover, and you've got a premium volleyball that's worth every penny. If you want to try another fun outdoor game, check out these top bocce ball sets that are perfect for bringing anywhere.
Key Features:
Official ball of AVP Beach Volleyball
Optic Flow graphics
Microfiber composite leather upper
Visual spin tech
Butyl rubber bladder
Wilson Graffiti Beach Volleyball
Looking for a ball that will stand out at the beach? Wilson's got you covered. The Graffiti Volleyball sports five different design options, all brightly colored and sporting patterns inspired by graffiti found at iconic beach volleyball locations.
The Graffiti Volleyball doesn't just look pretty on your beach blanket, though: the tough butyl rubber bladder pairs with the durable 18-panel synthetic leather upper to create a durable, reliable ball made for outside use. And the sponge-backed cover creates a softer touch and provides plenty of cushioning when spiking, serving, or blocking the ball. All in all, it's a fairly standard volleyball, albeit a durable and soft one. But those psychedelic colors are a nice touch. And they'll make it really hard to lose at the beach.
Key Features:
18-panel construction
Optic Flow graphics
Sponge-backed synthetic leather cover
Available in five colors/designs
Butyl rubber bladder
Specification:
Brand

Wilson

Model

WTH4634ID
Mikasa VLS300 Beach Volleyball
While most beach volleyballs will survive a quick roll into the ocean, it certainly isn't doing the ball any good. Exposure to moisture can degrade the balls' cover, causing them to crack and peel over time. It looks like Mikasa had this in mind when they designed the VLS300. With its durable and water-resistant cover, you can take your time wading into the ocean and recovering it after an errant spike.
In addition to protecting the cover, the water resistance means that the ball won't immediately take on water,  which can cause the ball's weight and response to fluctuate. The reinforced panels help the ball maintain its spherical shape after tons of abuse, and the supple cover provides plenty of control and a soft touch.
Key Features:
Reinforced panels
Official game ball of the 2012 and 2016 Olympics
Sponge-backed synthetic leather cover
Double cloth backing
Tachikara Sensi-Tec Composite SV-5WSC Volleyball
Those looking for a ball that provides the best control should look at the Sensi-Tec Composite SV-5WSC volleyball from Tachikara. The micro-fiber composite leather cover provides a soft touch and a tacky response for when you want to put a spin on the ball. And the panels are held together with a resin-infused fiber to keep the seams low, minimizing the chance of a seam sending your ball off in the wrong direction. Everything about this ball seems to be built to ensure that the ball goes exactly where you want it to every time.
Even the loose bladder construction, one of the company's patented design tweaks, is made to enhance control. We tried to find more information on what the loose bladder does to help with control, but all of our online searches led to unrelated (and horrifying) topics. If you love other sports, too, make sure to check out these quality soccer balls from our list.
Key Features:
Composite leather cover
Official game ball of the 2012 and 2016 Olympics
Sponge-backed synthetic leather cover
Double cloth backing
41 color options
Specification:
Brand

Tachikara

Model

SV5WSC
Wilson Cast Away Volleyball
You don't have to be a film fan to love Wilson's Cast Away Volleyball, but it helps. In honor of the film, Wilson has created a replica of the second most important character in the Tom Hanks film Castaway: Mr. Wilson, the volleyball with a bloody handprint that Hanks' character turns into a face. Throughout the movie, Hanks converses, argues, commiserates with, and (spoiler alert) mourns Wilson the Volleyball in one of the most moving cinematic scenes even to involve a volleyball.
You can mount it on a shelf as a decorative piece in a home office or keep it around as a quarantine buddy. Oh yeah, you can use it as a volleyball, too. The 18-panel synthetic cover is durable and responsive, and the official size and weight make it a great ball to practice with. Plus, if you have a rough day at work, you can grab a cup of coffee, sit down with the ball, and vent about your boss for a bit. Seriously, this is one of the best beach volleyball ball designs we've seen, and it belongs in every cinephile's home. Please browse our selection of the best spikeball sets to discover more games you can bring to the beach.
Key Features:
Replica version of Mr. Wilson from the film "Castaway"
Synthetic cover
18-panel construction
Official pro volleyball size and weight
Butyl rubber bladder
Chance Soft Training Volleyball
This list is about beach volleyballs, but we had to include at least one designed for pool use. Besides, this completely waterproof volleyball from California-based sport ball company Chance could survive getting caught in a riptide and be found 10 miles down the beach. Built for use in pools, the Soft Training Volleyball is, as mentioned, completely waterproof, meaning the composite cover won't degrade when continually exposed to water, and it won't soak the water up and get heavy while you play.
The sponge-backing behind the cover also provides a super-soft feel to keep your forearms and hands comfortable when digging and serving, and the butyl rubber bladder locks in the air and keeps the ball solid and responsive. Plus, the extra cushioning is going to come in real handy for those hopefully rare times when you block a spike with your face. No shame in taking one for the team. For more fun outdoor games for sunny days, check out these easily portable horseshoe sets.
Key Features:
Waterproof
Stitched upper
18-panel construction
Available in two colors
Butyl rubber bladder
Specification:
Brand

Chance

Model

B08MMS23D4
How We Tested & Why You Can Trust Us
To give you an in-depth look at each beach volleyball on this list, I researched the best products online, recalled what I've loved about volleyballs that I've played with in the past and called in a few to test and evaluate any pieces that were new to me. I rounded out my first-person impressions with user reviews online to gather a comprehensive view. In addition to writing about sports and the outdoors for over a decade, I also grew up playing beach volleyball in Northern California and have managed to dive through several sandcastles and at least one picnic.
Who This Is For
This article is intended for people looking to find the best beach volleyballs for recreational and competitive use—the beach volleyballs on this list sport varying designs and can suit a variety of needs.
How I Picked
I tried to find beach volleyballs that would be useful in all kinds of situations and for a range of priorities. I looked at durability, cover material, water resistance, and price, among a few other factors. I categorized them according to what priorities readers may be looking for in a good beach volleyball.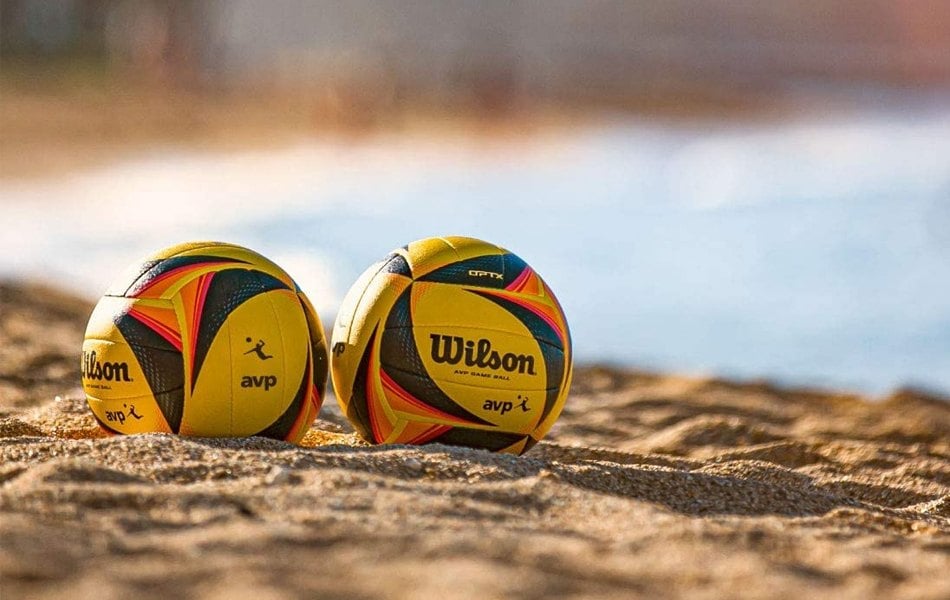 Features to Look for in Beach Volleyballs
Sizing - The beach volleyballs in this list are all official sizes so that recreational players can enjoy the same experience as professionals. Volleyballs are light in weight, so most skill levels from beginner to advanced can train for competitive or casual play with any of these balls. 
Materials - Since volleyball is a game of control and precision as much as it is about speed and power, you'll want a volleyball that provides solid grip and response. Many of the balls you'll find are made of synthetic or composite leather material, which is grippy enough to control it during a set, but not so much that it will throw off a bump or spike. These materials are also more durable than true leather, which will help them last longer when playing outdoors.
Brands - Every volleyball on this list comes from beach volleyball brands known in the volleyball world for making quality volleyballs. Each one has a reputation for consistency, solid build, and durable products. There is a wide range of prices here, so there's no need to look at sub-par brands to find a bargain.
Price - You can find volleyballs on this list with prices as low as $10 and up into the 70 dollar range. What you'll get with pricier options are more nuanced handling and specific features that help advanced players spot the ball, gauge the spin, among other things. If you're new to the sport or just want to play recreationally, you'll be more than satisfied with a ball in the middle or lower price range. If you're a competitive player who wants to maximize your skills, a higher-priced ball with the right features could be a good choice.
Quality - For beach use, quality and durability go hand in hand. You'll want a ball that doesn't dry out when exposed to the sun for hours or days on end and one that doesn't immediately soak up water when it rolls into the surf.
Bladder - The best beach volleyballs sport a durable air bladder that locks in air and maintains consistent pressure. A bladder that leaks will change the bounce and response of a volleyball and can throw your game off. Likewise, a bladder with weak points can cause bulges in the ball, giving it an inconsistent bounce, rendering it useless. Look for beach volleyballs with durable air bladders, like ones made of butyl rubber.
Spin Detection - This is a more advanced detail. Higher-end competitive beach volleyballs come with distinct markings called spin detectors. These patterns on the ball show players the direction the ball is spinning. Players use this to determine if there is a curve in the ball's trajectory and will react accordingly. 
Softness - Volleyball is a game of impact: spikes, serves and bumps all require a fairly severe strike to or from the ball directly to your hands or forearms. Anyone who's been spiked on knows how hard those bad boys can hit you. One way to mitigate this is by slightly deflating the ball, but that has an adverse effect on its bounce and response. If you're looking to lessen the sting, look for a ball with a soft sponge or foam backing beneath the cover. This provides some softness without affecting how the ball will react to being struck.
Inflation Level - For beach volleyball ball pressure, the inflation setting is set between 2.5 and 3.2 psi, versus up around 4 for indoor play. This is because the softer surface of the sand requires less inflation to rebound efficiently.
Size and Weight - The vast majority of volleyballs are competition size and weight: 26-27 inches in circumference and around 9 ounces in weight. An outdoor ball may be a bit wider in circumference if the cover is made of a specific material for durability, but the differences are minimal.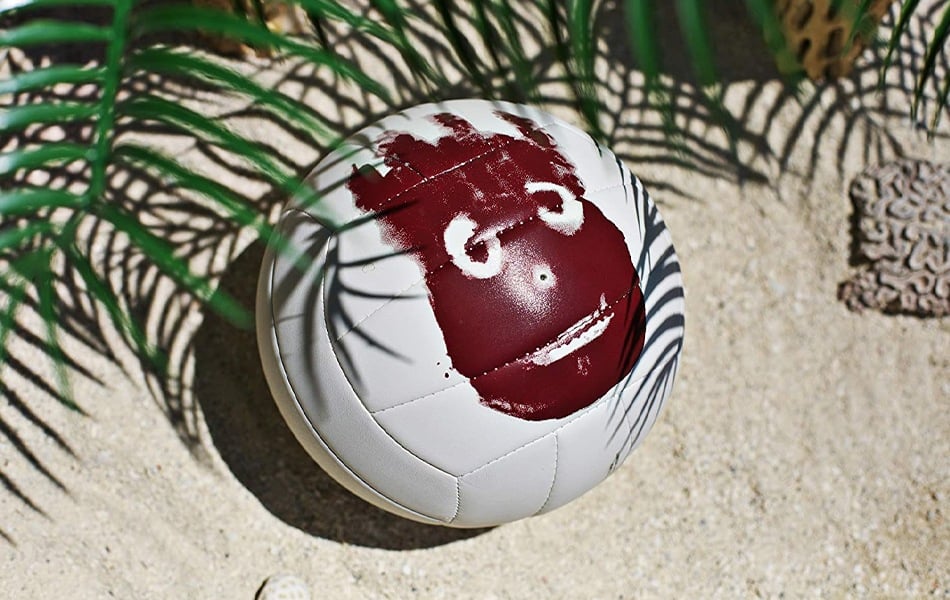 Beach Volleyball FAQ
Q: Is there a difference between a beach volleyball and a regular volleyball?
A: We're guessing that the original beach volleyball was just a volleyball that someone took outside on a nice day. This is because the size and weight of both are so similar. The weight for both is around 9 ounces. The circumference will also be between 26 and 27 inches, except for a youth ball, which will be closer to 25-26 inches. The main difference you'll find is that beach volleyballs tend to have more durable cover materials to handle playing on the sand. Some also come with a measure of water resistance as well.
Q: What are beach volleyballs made of?
A: To put up with the rigors of outdoor play, the best sand volleyballs are made of polyurethane or synthetic leather since these materials hold up better against sand abrasion. Some have double cloth or sponge backing to add durability or provide a softer feel, and they all have a rubber interior air bladder.
Q: How long will a beach volleyball last?
A: It can vary greatly depending on how often you use it and how you choose to store it. You should be able to get a good year or two out of a quality beach volleyball, assuming that the tide doesn't carry it away.
Q: Do beach volleyballs come already inflated?
A: That depends on the manufacturer. Some will come deflated or partially inflated to help preserve the air bladder, but other companies will send them fully inflated. Either way, it pays to have your own pump so that you can fill it to whatever psi you prefer and reinflate it if it starts to lose air.
Q: What are the official size and weight of a beach volleyball?
A: The size and weight of an official beach volleyball ball is 26-27 inches in circumference and 9.2-9.9 ounces. This doesn't vary greatly from the official size of indoor volleyballs, which is 25.5-26.5 inches in circumference. Every official volleyball is 9.2-9.9 ounces in weight.
Q: Are beach volleyballs waterproof?
A: Most beach volleyballs are at least resistant to water. This means that the ball can survive an occasional dunk in the ocean without taking on water and throwing off the weight. This is important because even slight variances in weight can affect the bounce and speed of a volleyball and throw a whole game off. Some balls that are designed for pool and beach use are completely waterproof. This is useful for people who play predominantly in water but isn't totally necessary for outdoor or beach use.
Sources:
Volleyball ball | Everything You Need To Know About Volleyball Balls - Volley Country
Sign Up Now
GET THE VERY BEST OF GEARHUNGRY STRAIGHT TO YOUR INBOX