Burn Notice: The Best Sunscreens of 2022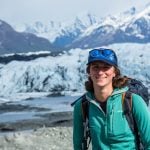 This product guide was written by Ilana Newman
Last Updated
September 21, 2021
Ilana Newman
Ilana is a writer, photographer, and life long learner. Born and raised in the Pacific Northwest, she spends her free time climbing, running, and skiing in the mountains. She is passionate about intersectional social justice work in the outdoors and creating access for all.
GearHungry may earn a small commission from affiliate links in this article.
Learn more
Wearing sunscreen protects you from harmful rays even when the sun's not out. Those of us who've gotten sunburnt on a cloudy day can attest to that. Consistent use of sunscreen helps prevent skin cancer, sunburns, and premature aging. So, it makes sense that sunscreen should be an essential part of anyone's outdoors kit. However, there are so many different types and brands that picking the right one can be challenging.
Choosing the best sunscreen for you depends on a variety of factors. A lightweight 30 SPF sunscreen works for day-to-day use, while you may need a sporty sunscreen if you get sweaty. If you swim in the ocean, make sure to choose a reef-safe sunscreen (which can be challenging to distinguish from reef-friendly sunscreen).
We've tried out some of the best sunscreens on the market and reviewed them here so that you can make the best decision for your next sunscreen purchase.
The Best Sunscreen
SunBum Original SPF 50 Sunscreen
Keeping your skin protected from the sun is no joke, especially when your skin sports as many tattoos as our tester does. The sun is quick to break down tattoo ink, plus no one likes a sunburn. Her favorite daily driver sunscreen is the SunBum SPF 50 Original Sunscreen Lotion. When it comes to long days outdoors during the summer, spring skiing, or days on the water, you need quality protection that lasts. SunBum offers 80 minutes of water resistance to UVA and UVB rays and approximately two hours of coverage outside the water.
Our favorite thing about this body lotion is how good it is for your skin. Many sunscreens are laden with chemicals that can harm fish, wildlife, reefs, and even our skin. SunBum is not only reef-friendly, but it is also hypoallergenic and one of the best paraben-free sunscreens. Lastly, this lotion is cruelty-free and vegan. Our tester has been wearing this sunscreen consistently for years and finds it to be one of the best sunscreen lotions for paddleboarding, skiing, rock climbing, hiking, and more. If you can think of an outdoor activity under the sun, there's a decent chance she's worn this sunscreen to do it. Read the in-depth review here.
Key Features:
Dermatologist reccomended
Moisturizing
Sweat and water-resistant
Reef friendly
Specification:
Brand

Sun Bum

Weight

9.6 Ounces

Dimensions

4 x 6 x 2 Inches
Amavara Tinted Mineral Sunscreen SPF 50
When looking at skincare items, protecting your skin and protecting the earth go hand in hand. Amavara Reef Safe Tinted Sunscreen Lotion does both equally well. Amavara's commitment to the environment included post-consumer recycled packaging, a vegan and cruelty-free product, and reef-safe ingredients. This Amavara tinted sunscreen is one of the best sunscreens for face. The tint makes it perfect for days when you don't want to wear makeup but want to protect your face.
Our tester wears this sunscreen on her face daily. She rarely wears makeup and uses this lotion as an option for a little bit of color and coverage while protecting skin from the sun's harmful rays. This sunscreen is also excellent for use all over your body and is safe for sensitive skin. Unlike most sunscreens, this lotion can be applied when sweaty or wet. It is also one of our favorite mineral sunscreens. For outdoorsy folks, it's great because it saves us from the inconvenience of grabbing a towel and drying off before reapplying. Read the in-depth review here.
Key Features:
Tinted sunscreen
Vegan and cruelty-free product
Great for sensitive skin
Specification:
Brand

Amavara

Weight

1.6 Ounces

Dimensions

4.3 x 2.1 x 2.1 Inches
Coppertone Sport Mineral Sunscreen SPF 50
This mineral sunscreen applies easily and has become one of our tester's favorites for everyday use. It barely leaves a white sheen on your skin, which fades quickly once applied. The price of this sunscreen is lower than many of the others, making it a budget-friendly option for mineral-based sunscreen.
We appreciate its water-resistant features since our tester spends much of her time outdoors sweating or getting wet in the garden. It offers water, heat, and sweat resistance for 80 minutes during activities. It is a paraben-free sunscreen and does not include oxybenzone, octinoxate, dyes, or fragrances. This option is one of our favorite waterproof sunscreens. But even waterproof sunscreens need to be applied regularly while getting wet! Be sure to also browse our list of the top SPF moisturizers that will provide necessary care and protection.
Key Features:
Budget friendly
Zinc oxide based
Water/sweat resistant
Specification:
Brand

AmazonUs/BEIH7

Weight

1.41 Ounces

Dimensions

6.38 x 2.12 x 7.37 Inches
Badger SPF 35 Zinc Oxide Sport Sunscreen
This sunscreen comes highly recommended by guide friends who spend much of their time hiking and climbing on snow and ice, places where you need the best sunblock. Badger is known for using organic ingredients that are safe for the planet and our bodies, although this comes with a higher price tag than some of our other sunscreen options. The family-owned brand's sunscreen includes jojoba and sunflower oils and vitamin E, which soothes and moisturizes sensitive skin while protecting it from the sun.
This sport model provides the highest SPF of Badger's offerings while resisting water for 80 minutes. This product is a good sunscreen for those who stay active outside, whether in the water, snow, or mountains. This sunscreen is very thick and slightly hard to apply. It often leaves a white residue, but it's worth it if maximum protection is your main objective. This sunscreen is one of our favorite physical sunscreens. Here are some of the most popular tattoo lotions you may be interested in. Check them out.
Key Features:
Mineral sunscreen
Reef safe
Broad spectrum
Only includes 5 ingredients
Specification:
Brand

BADGER

Weight

2.88 Ounces

Dimensions

5.4 x 1.44 x 1.5 inches
Alba Botanica Sunscreen Lotion SPF 45
Thanks to its green tea scent and ease of application, Alba Botanica was one of our tester's favorite sunscreens. It does not contain oxybenzone, octinoxate, or gluten, making it technically reef-safe under Hawaii's sunscreen law. But it does have Avobenzone and Octocrylene, ingredients that the Environmental Working Group does not recommend for safe use in the ocean.
However, this is one of our best sunscreens because it absorbs well without leaving a white cast, smells great, and leaves your skin feeling moisturized and well protected. Because it spreads well and does not leave a coating, this is one of our best body sunscreens. Alba Botanica never tests its products on animals and does not contain any animal byproducts, making it Leaping Bunny certified. This certification makes this an excellent choice for cruelty-free sunscreen. 
Key Features:
Great green tea scent
Water resistant
Leaping bunny certified
Easy to apply
Specification:
Brand

Alba

Weight

3.99 Ounces

Dimensions

2.76 x 2.76 x 7.87 Inches
Supergoop gained popularity through bright and clean social media marketing, but there seems to be some method behind the madness. The sunscreen is known for being very easy to apply without any greasiness or white cast on any skin tone. Also, the brand uses environmentally friendly packaging and never includes oxybenzone or octinoxate.
Supergoop Play offers SPF 50 and 80 minutes of water resistance to sweat or water. This option also features a spray application, which goes on feasily, but make sure to keep spraying until you see a shine, or you won't put enough on. It absorbs quickly and protects from UVA, UVB, and IRA rays. You will find more top-quality products by checking out our selection of the best-selling anti-aging products for men. Don't miss them.
Key Features:
Spray sunscreen
Cruelty free and reef friendly
Sweat and water resistant
No White Cast
Specification:
Brand

Supergoop

Weight

4.2 Ounces

Dimensions

6.26 x 1.61 x 1.61 Inches
Why Trust Us
If I am not behind a computer writing, I'm spending time outside, running, rock climbing, skiing, and hiking. I have guided on a glacier in Alaska and worked for ski resorts, two places you never want to venture without sunscreen. These jobs provided an excellent opportunity to explore the best sunscreens since snow reflects the sun up at you. Despite my best efforts, I came away from every workday with a slight sunburn.
I have tested out most sunscreens on this list, researched all of them, and have a good understanding of what makes sunscreens protective, good for your skin, and safe for the environment.
Who Is This For
This guide to the best sunscreens is for anyone who has skin. Everyone should wear sunscreen, no matter their location, skin tone, or activity level. Even if you spend most of your time indoors, sunscreen is still essential. Window glass filters out UVB rays, but not UVA rays.
The majority of skin damage happens while driving, oddly enough. Think about how often you are in the car with the sun coming through the windows. I bet you didn't think driving to work could damage your skin.
How We Picked
We chose the sunscreens to include in this guide by how protective and safe they are for your skin and the environment. We incorporated some of the best sunscreens for adults of all skin tones, genders, and ages.
Some people argue that it is safer not to wear sunscreen than to put so many chemicals on your skin. Dermatologists and skin experts advocate for always wearing sunscreen, as it is the #1 protection against skin cancer and aging skin.
To keep both sides as happy as possible, we found sunscreens with more natural ingredients, providing better protection for your skin and the natural world.
How We Tested
We tested out these sunscreens while outside, both working and adventuring. We skied, hiked, climbed, gardened, and read in the sun. We sweated and swam and even got sunburned, all so you can find the best sunscreen for you. The options on this list that we did not test personally were recommended by friends and researched deeply.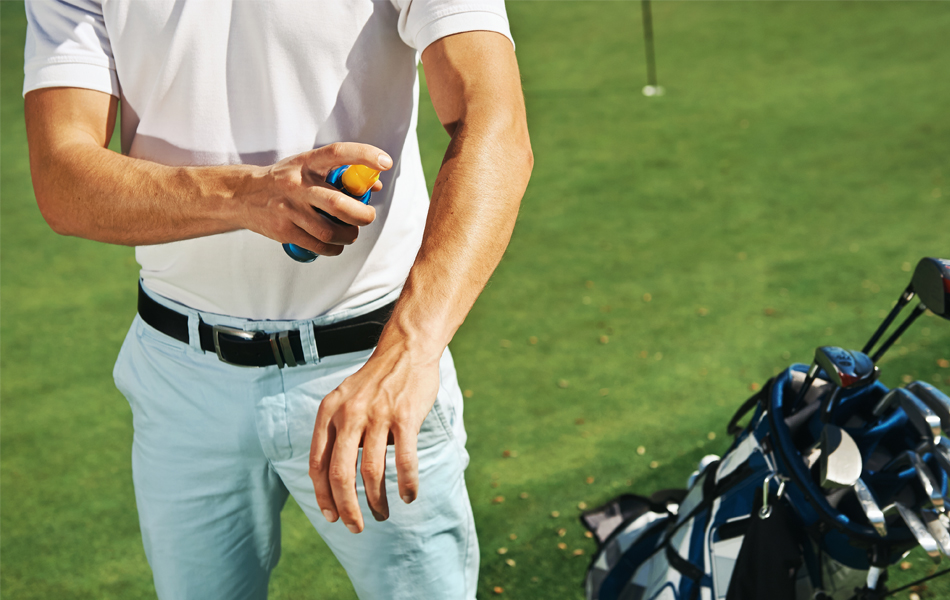 Features To Look For In Sunscreens
SPF — Sunscreens come in SPF options from 10-100, gaining strength the higher it gets. Dermatologists recommend sunscreen between 30-50 SPF. Lower SPFs often advertise themselves as "tanning sunscreens," as they provide some sun protection but not much. Higher SPF sunscreens offer more protection for water, snow, and sand activities where reflection causes more sun exposure. But check out our FAQs for why higher SPF does not always equal better.
Ingredients — What active and inactive ingredients does the sunscreen contain? Sunscreens are either made with chemicals or minerals. Mineral sunscreens provide safer, more natural protection, but chemical sunscreens often cost less and apply more easily. See the FAQs for some specific ingredients to watch out for
Ease of Application — How easily does this sunscreen apply? Do you need a lot of it to cover a small amount of skin? Does it leave a white cast? Many mineral-based sunscreens tend to be more challenging to apply but offer a more natural, safer option compared to chemical sunscreens.
Durability — How long will the sunscreen last? Is it sweat and water-resistant? All sunscreen needs reapplication, but some are more resistant to activity than others.
Reef-friendly — Reef-friendly and Reef safe are not regulated labels, so it's more important to look at the ingredients to know whether you are getting an environmentally friendly sunscreen. But it does feel good to make purchases that help the planet, so looking out for these labels can be a good starting point.
Size — Make sure you know how much sunscreen you are getting! Buying in bulk can save money, but having a smaller container travels better, making it more likely you will apply it regularly.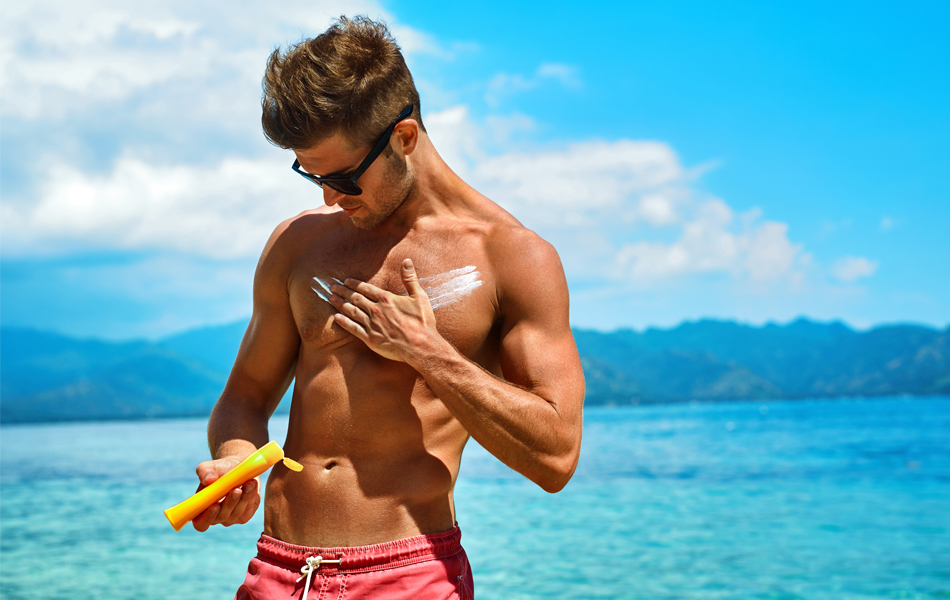 Sunscreen FAQ
Q: Should you wear sunscreen every day?
A: Yes. If you are human, have skin, and spend time outside or near windows, you should wear sunscreen every day. Apply it in the morning and reapply throughout the day to stay protected from sun damage.
Now, I can't lie and say I am perfect at this 100% of the time. While I always wear sunscreen while spending extended time in the sun, I do not always put it on every day. However, while researching this article, I became convinced that I should be wearing more sunscreen every day. Don't be like old me, be like new me. Wear sunscreen every day.
Also, make sure to use more sunscreen and reapply more frequently when around sand, snow, and water as they amplify the effect of the sun.
Q: How long does sunscreen last?
A: Sunscreen lasts for about 2 hours or, if you have waterproof sunscreen, about 90 minutes after swimming or sweating. Applying sunscreen often enough makes the difference between getting burned vs. staying protected! Don't assume that if you utilize sunscreen once, you are protected all day.
Make sure to double-check with your sunscreen bottle to see if your specific product includes any other information about how often to apply sunscreen.
Q: What's the difference between chemical and physical sunscreen?
A: Two common types of sunscreen include chemical and physical sunscreen. The difference is in how the two protect your skin from the sun.
Chemical sunscreen uses chemicals such as oxybenzone and avobenzone to create a chemical reaction. Upon exposure to the sun, these chemicals absorb the harmful UV rays, turn the rays into heat, and release them from your skin.
Physical sunscreens, often known as mineral sunscreens, protect your skin like a shield rather than a chemical reaction. Using ingredients such as Zinc Oxide and Titanium Dioxide, physical sunscreens reflect and scatter the suns rays before they have the chance to soak in.
Physical sunscreens protect against UVA and UVB rays, while many chemical sunscreens only protect against one or the other. Chemical sunscreens often absorb better than physical sunscreens, while physical sunscreens can leave a white coating on your skin. However, physical sunscreens are often better for sensitive skin.
Q: What negative side effects can sunscreen have?
A: Sunscreen is vital to protect your skin from the sun, but it can also cause adverse effects. If you have sensitive skin, finding a sunscreen that doesn't irritate your skin can be challenging. Sunscreen can cause acne, redness, burning or itchy skin, or dry skin.
Also, note that physical sunscreens using Zinc Oxide or Titanium Dioxide are the only ingredients recognized as generally safe by the FDA. That does not mean that chemical sunscreens are inherently dangerous, but if you are worried about the negative side effects of sunscreen, it is safer to use mineral sunscreens.
Q: Is 20 SPF enough for face sunscreen?
A: 20 SPF is not enough for face sunscreen. Dermatologists say that the absolute minimum SPF you should be using, whether on your face or body, is SPF 30.
Using SPF products such as foundation or moisturizer that includes SPF is enough, but make sure that these products are SPF 30 or higher. Layering a foundation that is SPF 15 and a moisturizer that is SPF 15 does not equal SPF 30!
Q: Is SPF 50 harmful?
A: SPF 50 is not necessarily harmful, but going much higher could be. Some studies show that higher SPFs from 50-100 can cause health issues because they contain more sun-blocking chemicals. Some of these chemicals can cause tissue damage or potential hormone disruption.
Also, using a higher SPF often leads to improper use of the sunscreen, simply because the user experiences a heightened sense of security due to the higher SPF. The high SPF causes users to apply less often or spend more time in the sun than they would while using a lower SPF sunscreen.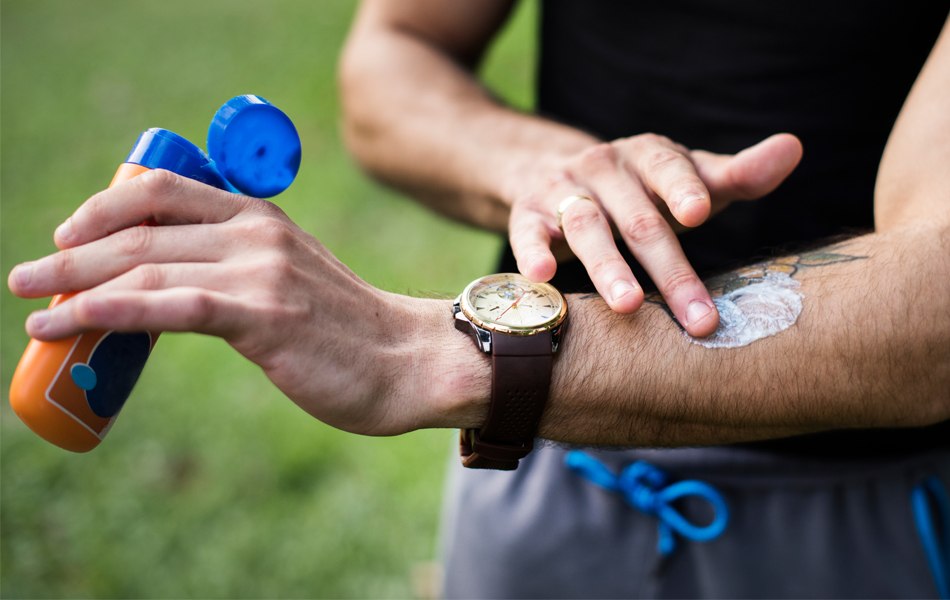 Q: Do you tan better with sunscreen?
A: Sunscreen does not necessarily help you tan faster, but it can help prevent sunburns, which could help with the tanning process. Wearing sunscreen is essential, even when tanning, as it helps protect your skin from damage.
Using a sunscreen with SPF 30 and reapplying as necessary is the best way to get tan. SPF 30 offers enough protection while still allowing enough sun to get through to help your skin tan. Taking breaks and not staying out for too long can also help you tan safely. Your skin can only produce melanin for a certain amount of time each day. By only tanning for a small amount of time each day, you can get darker while helping protect your skin.
Remember that all tanning can potentially cause your skin to age faster and can cause skin damage! UV rays cause skin cancers and melanomas. If you really want to tan, wearing sunscreen is the best way to get sun safely.
Q: Does SPF 50 stop you from tanning?
A: Even SPF 50 does not block ALL of the sun's rays, so you can still get tan while wearing SPF 50. It will just be a slower process than if you use a lower SPF sunscreen.
Whether you will get tan also depends on your skin type. Some skin types are more prone to burning or staying the same, while others are more likely to tan easily, even with sunscreen. Whatever your skin type, wearing sunscreen is still vital.
Q: Is higher SPF better?
A: To some degree, having a higher SPF is better for protection. However, after a certain point, it may not matter. Dermatologists recommend using sunscreen between 30-50 SPF for everyday use.
Some argue that any sunscreen over SPF 50 is not worth it as it only provides marginally better sun protection and can cause other health risks such as hormone disruption and tissue damage. SPF 50 protects against 98% of UVA rays, while SPF 100 protects against 99% of UVA rays.
Q: What ingredients should you avoid in sunscreen?
A: Two ingredients to avoid in sunscreens are oxybenzone and octinoxate. These ingredients recently were banned from Hawaii and Key West because they cause coral bleaching and are not great for your skin. Other sunscreen chemicals that may or may not be bad for your skin and the environment include avobenzone, octisalate, octocrylene, and homosalate. Research is not currently conclusive about these chemicals, but many environmental groups advocate not using them in the oceans to risk coral bleaching. Some of these chemicals also have been known to cause hormone disruption through skin absorption.
The most natural sunscreens use minerals instead of chemicals to provide sun protection. The most popular mineral sunscreens use zinc oxide, which many people recognize from the white residue often left after applying. However, many brands have found ways to reduce the ghost-like pallor of zinc, making zinc sunscreens more attractive to many customers.
Q: How long does sunscreen take to work?
A: Ever notice that sunscreen bottles always say to apply 15 minutes before sun exposure? I wrote that off until recently, and I wouldn't be surprised if you have too. But there's a good reason for this, as sunscreens need to dry and bind to your skin before they are effective against harmful rays. Putting on clothes, getting wet, or moving too much while sunscreen dries can cause uneven coverage and inadequate protection.
Q: How much sunscreen do I need?
A: Most adults need about one ounce (the size of a shot glass) of sunscreen to cover their face and body where clothes do not cover.
Also, be aware that sunscreen has its limits. Make sure to wear sun-protective clothing also to help prevent sunburn and skin damage.
Sources:
Sign Up Now
GET THE VERY BEST OF GEARHUNGRY STRAIGHT TO YOUR INBOX