Last updated:
26 May 2020
11 Best Sunscreens For Men (Review) In 2021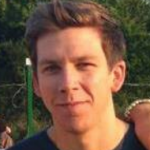 This product guide was written by Jordan Carter
Remember when you only had 1 or 2 choices as far as sunscreens went? When you basically had to choose between Coppertone and Hawaiian Tropic? Don't feel bad. Neither does anyone else under 50. The fact is the sunscreen industry today is one of the most diverse there is, populated by companies large and small, foreign and domestic. And that's good news for our skin. Because sunburns are nothing to laugh about and the level of competition in the sunscreen industry has generated products of extraordinary effectiveness. Below are 11 that have a legitimate right to argue they're the best sunscreen for men.
Best Sunscreen For Men
Sunscreen For Men Buying Guide & FAQ
How We Chose Our Selection of Sunscreens
When it comes to sunscreens there are so many small to mid-sized companies that produce outstanding sun protection products that it's likely you've never heard of most of the brands on our list. In fact, most of the real advances in sunscreen protection and overall quality have been driven by smaller companies. And that's fine. We're looking for products that protect your skin without completely undermining your ability to obtain a bit of color (if that's what you want).
So while major brand names like Coppertone and Hawaiian Tropic will certainly do in a pinch we felt the sunscreens that made our list did a better job not just protecting your skin from the sun but nourishing it as well. At the same time they prevent you from feeling so oily that you have to pat yourself down with paper towels to remove the excess. And as always, we keep an eye on what others are saying about the products we review, but at the end of the day we draw our own conclusions.

Features To Look For In A Sunscreen
SPF - The SPF (Sun Protection Factor) rating denotes approximately how effective a particular sunscreen is in preventing sunburn. Some will suggest that to calculate how long a particular sunblock will be effective you should take the rating and multiply it by 10. So, using that formula SPF 15 should allow you to be exposed to the sun for 150 minutes without burning. But this is a dangerous fallacy because of the nature of the SPF rating. For instance, SPF 30 is not twice as strong as SPF 15. Instead, SPF 15 will block out about 94% of UV rays while SPF 30 will block about 97%.
The reason the SPFx10 calculus should be viewed with healthy skepticism is that it suggests you could put on SPF 50 and sit in the sun for 500 minutes, or more than 8 straight hours, and not get burned. That simply is not the case. So please do not try such a thing. There are other factors involved in whether you burn and how fast you may burn. Including what time of the day you venture out into the sun, where you are in the world geographically, whether you are drinking enough water and whether or not you have naturally sun-sensitive skin.
Water And Sweat Resistance - While no sunscreen for men will emerge from a half hour in the surf intact, there are some that will hold up better than others. If you're going to the beach or the lake or going to spend the afternoon in and around the swimming pool you should have a sunscreen that is water resistant. The FDA has a classification system for waterproof sunscreens that states that a sunscreen is "water resistant" if it can retain its effectiveness for up to 40 minutes in the water. If it can remain effective for up to 80 minutes they classify it as "very water resistant". The fact is though no matter how long you spend in the water and how water resistant your sunscreen is you need to apply a new coat of sunscreen as soon as you emerge from the water and dry off. Every time. No excuses.
Reef Safe - The world's coral reefs are under unprecedented assault from climate change, rising levels of acidity in the world's oceans, plastic refuse and erosion. Turns out they're also being subjected to an unexpected yet significant assault from chemicals in sunscreen. Environmental organizations estimate that as much as 6,000 tons of sunscreen washes off the skin of divers, snorkelers and swimmers each year and comes to rest on coral reefs. Much of it contains the chemicals oxybenzone and octinoxate which can exacerbate coral bleaching and leave the sensitive coral open to infections. These chemicals can also cause DNA damage to coral (coral is, after all, a living thing) and cause growth abnormalities. Some beach-oriented locales have banned the sale of sunscreens that include these chemicals. And many sunscreen manufacturers have begun eliminating them from their formulations. It's in everyone's interest, especially the interests of future generations, that we start switching to reef-safe sunscreens sooner rather than later.
Storage - Heat, humidity and sunlight can all conspire to undermine the chemical makeup of sunscreen. So if your sunblock is to retain its effectiveness it must be stored properly. You should always store sunscreen in a cool, dry place that gets no direct sunlight. For instance in a dresser drawer or closet. With this in mind if you go into a store to buy sunscreen and you find it on a rack that is getting direct sunlight from a window you might want to go somewhere else to buy your sun protection. Because that sun-drenched sunscreen has likely been compromised.
Ingredients - For maximum protection from the sun's rays look for a sunscreen that contains one or more of the following ingredients:
Ecamsule - Ecamsule is a recently approved chemical ingredient that's proven to block UVA rays. UVA is the part of the ultraviolet spectrum responsible for the wrinkled, leathery look too many sun worshippers of the past wound up dealing with after years of sunbathing. Ecamsule has been available in Europe for more than 20 years but only recently received FDA approval for sale in the US.
Avobenzone - Avobenzone is another UVA blocker. The avobenzone chemical structure recently underwent modification to prevent it from breaking down so easily when it's exposed to direct sunlight. The result is a much more effective UVA blocker and something that's a welcome addition to any sunscreen ingredient list.
Titanium dioxide - Titanium dioxide has been used in sunscreens for decades and does an effective job blocking the most harmful UV rays. Titanium dioxide was commonly used with or replaced with zinc oxide in older formulations. But it got kind of a bad rap for giving people something of a ghostly appearance. In the past decade, however, new manufacturing techniques and a tweaking of the ingredient sets around titanium dioxide and zinc oxide, have resulted in a lessening of the problem. And both ingredients are now considered effective and desirable.
Remember: if you plan on going swimming, snorkeling or diving give a pass to any sunscreen that contains oxybenzone or octinoxate as these have a negative effect of the health of coral reefs.
Spray Vs Cream
There is no difference in the level of protection you will get from a lotion or a spray sunscreen as long as you apply the sunscreen properly. The fact is however, that spray sunscreens are harder to apply properly because wind and other factors can get in the way. You might feel that a half dozen pumps of the bottle is enough already. But if you've missed the target with most of those pumps your skin is going to be left vulnerable. With lotion it is much easier to judge exactly how much you're applying and whether you're covering everything. So while spray sunscreens have their fans, and they will certainly do the job when applied correctly, if you want to be absolutely sure you've applied enough and covered everything you might want to default to a lotion.

Sunscreen For Men FAQ
Q: Is higher SPF better?
A: The SPF rating measures, in a crude and inexact way, how long it should take someone to experience sunburn while wearing a particular sunscreen. But SPF rating is not an exact science and SPF 800 isn't going to protect you any better than SPF 30 if you don't apply it properly or often enough. An SPF 15 sunscreen will typically block about 94% of UV rays while SPF 30 will block about 97%. So as you can see it's not a matter of 30 blocking twice as much as 15 as many people think. On top of that once you go beyond SPF 50 and its 98% UV blocking capabilities the rating becomes fairly pointless.
The thing that really makes a sunblock effective is that it is applied thoroughly and that it is reapplied on a regular basis. Most dermatologists recommend you apply a new layer of sunscreen every 2 hours or immediately after you come out of the water and dry off. Also, if you find yourself sweating a lot you should apply sunscreen more often than every 2 hours. The important thing to note is that even if you do nothing but sit under your beach umbrella all day the sunscreen will be useless after a couple of hours.

Q: Does SPF 50 stop you from tanning?
A: Even the best sunscreen for men is just that: a screen. It's not an impenetrable shield that is going to completely prevent the sun from having its way with you. There is no such thing as 100% protection from the sun when you are outdoors. The best you can do is to block most of it. Keep in mind too that different people exhibit different levels of sensitivity to sunlight. Some can get away with SPF 20 (as long as it's reapplied every 2 hours) while others will need SPF 50 to achieve the same level of protection. So the answer to the question is: "No. But it will make the process lengthier for most people than it would be with, say, SPF 15." If you have any questions about your level of sun sensitivity it is always better to err on the side of caution and use a stronger sunscreen than you think you will need.
Q: Do you tan better with sunscreen?
A: Once you know it is possible to tan using sunscreen the next logical question is whether you obtain a better tan when you use it. And the answer is undeniably "Yes". If you want your skin to have a rich, healthy-looking color it is always best to achieve that a tiny bit at a time. The final result will be a more satisfying tone that has a more natural appearance to it than if you tried to achieve the perfect tan in a week. If you have sensitive skin don't use anything less than SPF 30. If your skin is not as sun-sensitive try SPF 15. But nothing less than that because the goal is to gradually acquire some color, not to acquire skin cancer.
The best!
Gear, gadgets & stuff for men
Straight to your inbox