Best Men's Walking Shoes for 2021: All Terrain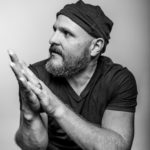 This product guide was written by Andrew Marshall
Published
January 20, 2021
Support us! GearHungry may earn a small commission from affiliate links in this article.
Learn more
Walking is one of the best forms of exercise you can partake in. It is low impact, it burns fat well, and it gets you outside and into the fresh air. Be it a routine morning stroll or epic hike, quality footwear is important. To help you choose the right pair for your adventures, we've pulled together this Buyer's Guide featuring some of the best men's walking shoes available on Amazon. It's far from comprehensive, but it does provide a decent cross-section from some quality brands.
The best men's walking shoes feel comfortable, don't give you blisters, and keep your feet safe from any conditions your daily dog-walk or commute decides to throw at you. Good walking shoes for men will also last a while and feature quality materials only. Finally, the top-rated men's walking shoes will look good — transcending that "dad shoe" look all the stylish youths of today love to mock on TikTok.
Before you dig in on your search for comfortable walking shoes, take a moment and peruse our Buyer's Guide and FAQ section. It's going to help you know what to look for as you look through our recommended products.
The Best Men's Walking Shoes
Men's Walking Shoes Buying Guide
Men's Walking Shoes Buying Guide
Why Trust Us
I've walked more than 3,000 miles over my career as an outdoor lover and gear tester. And though I didn't personally test any of these products, I do know what makes a shoe comfortable.
Who This Guide Is For
You should know that this isn't a guide for hiking shoes, though a few hiking shoes do appear. This guide is aimed at people who need a comfortable shoe to cover some miles during their day at work or on an afternoon stroll at the end of the day.

Features To Look For In Walking Shoes For Men
Weight - There's lots of interesting science out there that claims a lot of weight on your foot will wear you out faster than a lot of weight on your back. This research holds up in our experience. We recommend finding the lightest walking shoe that still has the durability and features you need.
Waterproof? - Only a few of the options in our Buyer's Guide of best men's walking shoes are waterproof. Many of our styles are hybrid mesh or fully mesh constructions, and we think that's okay.
No shoe is completely waterproof, and waterproof breathable membranes take forever to dry once they do inevitably wet out.
If you need a shoe that can keep your feet warm during wet and blustery winter walking commutes, look for something that features 100% leather. Otherwise, just let your feet get wet. They will dry, after all!
Lacing Style - We feature shoes with mostly standard lacing styles in this guide, though a few of our models are slip-ons.
Price - Every shoe will eventually wear out, especially walking shoes. After all, they are designed to be walked in! This isn't necessarily a hard-and-fast rule, but generally speaking, the more expensive a shoe is, the better the designing, engineering, and construction — up to a point. The obvious exception is so-called "designer sneakers" or high-end name brand, limited edition "drops."
Comfort -  Comfort is perhaps the most significant factor to consider when purchasing a walking shoe. Are your feet wide or narrow? Do you need space for your toes to spread out? Do you have any foot injuries that need to be taken into account? Are you overweight? Are you on your feet all day? Do you need extra cushioning in the heel?
We've tried to point out comfort features whenever possible throughout our list to give you all the information you need to make an informed choice.
Support - Support is a thorny issue with athletic footwear. Just how much support does the human foot need, and why? We aren't going to wade into those waters very much here — partially because nearly all the shoes in our Buyer's Guide are "classically" built, with thick, cushiony heels and lots of foam and padding in the midsole.
If you are looking for minimalist shoes that don't over support your foot, this may not be the list for you.
Fit - Fit is also important when considering a walking shoe. Nobody likes a blister. Look for shoes that fit "true to size," and make sure and read the Amazon reviews if you are purchasing a shoe from the internet. Although we have our doubts about how useful trying on a shoe in-person can be (wink wink), it sure beats having to order and return shoe after shoe looking for the perfect fit.
Function - This is technically a Buyer's Guide for "walking shoes," but in this day and age, that could mean any shoe that you find comfortable to walk in. For that reason, this guide features shoes designed specifically for walking as well as shoes designed for running, cross-training, and other tasks. If you like it and it's built to endure at least some serial strolling, it's a walking shoe!

Walking Shoes For Men FAQ
Q: What are the most comfortable walking shoes?
A: This author prefers walking shoes that are minimalist in design, with low stack height, low heel drop, and minimal padding. But that isn't for everybody!
The best way to find a comfortable walking shoe is to closely examine your use case: terrain, time on your feet, distance, weather conditions, and so on. Once you know what problems you need to solve, you can begin searching for the best way to solve them.
Q: What are the best walking shoes for me?
A: See above. Perhaps no piece of athletic gear engenders more than footwear. Everybody has an opinion, and everybody can point to data that backs up the opinion.
The solution? Shop around, keep looking until you find something that feels right, and keep track of which features you like and don't like.
Q: What walking shoes are best for wide feet?
A: If you have wide feet, look for shoes with a wide toe box, or, barring that, shoes that come in different widths. Not everything does, but it should be pretty obvious in the features section on Amazon.
You may find the maker's sizing charts and the "Verified Buyer" reviews especially helpful when determining whether a particular style's box will work for you.
Q: What brand of walking shoe is best?
A: There isn't a good answer to this question. Each brand has its own take on the category — its own styles of foam and mesh, its own designs, and its own sources of material.
If you already have a favorite shoe brand, start there and then expand outwards.
Brands that have built a reputation for quality running shoes and hiking boots are also good places to look for walking shoes.
Q: Are all walking shoes waterproof?
A: This one is much easier to answer. No.
Many walking shoes are made of mesh that is quite permeable to water. If you want some waterproof walking shoes, be on the lookout for leather construction and waterproof breathable membranes like Gore-Tex.
Sources:
The Mechanics Of Walking – American Bone Health
Walking Shoes: Features And Fit That Keep You Moving – Mayo Clinic
The best!
Gear, gadgets & stuff for men
Straight to your inbox