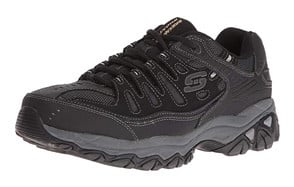 Skechers Men's Afterburn Memory-Foam Sneaker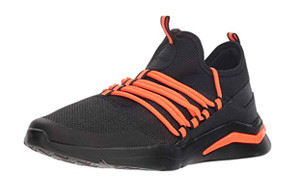 Reebok Royal Astrostorm Walking Shoe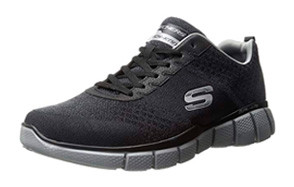 Skechers Equalizer 2.0 True Balance Sneaker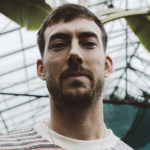 The best walking shoes for men today combine outstanding design, endless comfort, quality materials, durability and a price that won't send you to the poor house. Throw in water resistance or outright waterproof capability and you have something pretty special on your hands, or rather your feet. The best men's walking shoes are invariably a hybrid then of the best athletic and the best casual footwear all wrapped up in an attractive package that lets you walk to your heart's content without suffering undue wear and tear either on your body or the shoes themselves.
The 9 models we're going to highlight here have proven their mettle both to consumers at large and, more importantly, to our uber-critical product review panel. If they like them you can be sure these shoes have something significant going on. So without further ado here are our choices for the 10 best mens walking shoes on the market today. Keep in mind the following represents the consensus opinion of our review panel members.
The Best Walking Shoes for Men
Walking Shoes Buyers Guide
The following are some of the most commonly asked questions about walking shoes.

Q: What Are The Most Comfortable Walking Shoes?
A: If you're judging strictly by comfort it would be hard to beat those listed above. While we believe other walking shoes are better overall products either of these shoes will deliver comfort by the barrelful even after long days on the trail.
Q: What Are The Best Walking Shoes For Men?
A: Any of the entrants in our list above would fit the bill and answer this question. They all represent the best, most important qualities of a good men's walking shoe. This includes outstanding design, endless comfort, quality materials, durability, and an attractive price.
Q: What Walking Shoes Are Best For Wide Feet?
A: As with most things though if you're looking for a pair of shoes to accommodate a particular aspect of your physiology, you really need to go try them on. Luckily, most manufacturers offer a customer-friendly exchange or return policy.
Q: What Brand Of Walking Shoe Is The Best?
A: Ask 20 people who own walking shoes which brand is the best and you're liable to get 20 different answers. That's because everyone's feet are different as is their walk and what they're looking for in a pair of walking shoes. Some are looking for waterproof shoes, others for shoes they can wear when they walk to work through the city. The bottom line, however, is that any of the brands listed above would have to be in the running for the best brand of walking shoes.
Q: Are All Walking Shoes Waterproof?
A: While many walking shoes are waterproof, others are not specifically built with water in mind. This is primarily because water is not an issue for everyone. There are also non-waterproof shoes that are nonetheless designed to get wet and then dry out quickly.

Things To Consider When Buy Walking Shoes For Men
Weight – Since you're going to be wearing these walking shoes quite a bit you don't want them to wear you out with excessive weight. As a general rule if you can keep the weight to about a pound per shoe you should not suffer leg fatigue even if you wear the shoes all day.
Waterproof or Not? – Whether or not you want your walking shoes to be waterproof will depend on what you plan to do with them. If you're going to be wearing them kayaking then yes, you'll want them to be waterproof. If, however, you plan to wear them while walking on the treadmill at the fitness club there's no need to have waterproof walking shoes.
Sandals or Laced? – The style of shoes you choose should come down to how you intend to use your walking shoes, as well as personal preferences. Some people swear by sandal style shoes but for others who may wear their walking shoes while doing light running or climbing stairs, the most stylish shoes are not always the most appropriate.
Price – The elephant in the room when it comes to footwear is always price. There's no doubt that the 300 dollars pair of walking shoes will most likely be constructed better and have more of a custom fit than others that are considerably cheaper. However, the price you pay for a pair of shoes should always depend on your personal preferences.
Conclusion
A pair of high quality walking shoes can make the difference between you wanting to get up and get some exercise or just wanting to stay on the sofa watching Barney Miller reruns. Today's walking shoes are prime examples of the myriad technological advances that have been made in even the simplest items in recent decades. If you're in the market for a new pair of walking shoes any of the shoes on our list will be well worth the investment.
We hope you found the information in this review of men's walking sneakers helpful and that it allows you to make an informed decision when it comes time for you to purchase new walking shoes. Be sure to check back often for more helpful tips, guides, and product reviews.