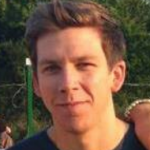 In theory, any High-Speed HDMI cable should deliver your UHD/4K content with sparkling efficiency. In reality, however, all HDMI cables are not created equal. If you tested a half dozen high-speed HDMI cables one after the other on a true HD system you'd probably find little, if any, the difference at first between the picture one produced and what any of the others produced. Things change however when that cable gets longer, when you plug and unplug the cables on a fairly regular basis, and when the cables begin to age. The best HDMI cables will stand up to the test of time, won't break down due to repeated plugging/unplugging and will transmit just as well over 10 feet as they do over 3 feet. With those facts in mind, we present the best HDMI cables on the market today.
The Best HDMI Cable
HDMI Cable Buying Guide & FAQs
How We Chose Our Selection of HDMI Cables
Brand - While one particular brand of automobile may be far superior to another in every objective way that's not necessarily that case when it comes to HDMI cables. The important things as we'll see below are the length/gauge relationship and whether the cable is "high speed" or not.
Reviews - For some reason discussion about HDMI cables tends to veer toward the strident. Reviewers seem intent in many instances to make their case that this manufacturer or that is trying to rip you off via false claims. Why, HDMI cables attract such heated reviews is a bit of a mystery. But it doesn't matter a whole lot since we make up our own minds anyway.
Quality - The science of HDMI cables is pretty straightforward so a cheap high speed HDMI cable will, at least at first, likely deliver a picture that is every bit as clear and crisp as a more expensive cable. Where quality tends to come into play is in cable length (thinner, cheaper cables aren't going to deliver over longer distances) connector material (gold plated will typically hold up longer) and fabrication (the connectors on some cheap cables tend to fall apart if you look at them the wrong way). We take all aspects of quality into consideration when making our choices for best HDMI cables.

Features To Look For In HDMI Cables
While all high speed HDMI cables should, in theory, start off producing nearly identical results things can start to break down when cables get longer or are repeatedly plugged and unplugged. As such it pays to keep an eye on what goes into the making of a particular cable. Here are some of the things you'll want to consider before purchasing an HDMI cable.
Cable Material - HDMI cables are composed of several strands of copper wire bundled together and wrapped in a casing. In this sense they're all pretty much the same. What can impact performance is the gauge of those wires. 28AWG (American Wire Gauge) wires are pretty thin and while they'll do a fine job delivering HD content from the Blu-ray player to the HDTV 2-6 feet away there's likely to be signal degradation in a 10' long HDMI cable made from 28AWG. If you need a longer cable you'll want something that is 26 or even 24AWG (smaller number = thicker wire). A 24AWG cable will deliver a nice clear signal twice as far as a 28AWG wire will.
Length - For most people their Blu-ray or cable box is in close proximity to their HDTV. So they aren't going to need an HDMI cable that's more than a few feet long at most. However, as we have just seen above, if you need a long HDMI cable of say 8 to 10 feet you're going to have to make sure that it's 26 or even 24AWG because a thinner cable that may be fine for 2 or 3 feet isn't going to deliver over a distance of 8 or 10 feet.
Connector material - The newest, fanciest HDMI cables have gold-plated connectors. These don't necessarily produce a sharper picture right out of the box but they often do help prevent signal degradation that can occur after repeated plugging and unplugging of a device. So while you won't necessarily see any difference in picture quality when you first start using your gold plated connectors, if you're paying attention you may notice a year or two down the line that the picture quality is still as sharp as the first day you plugged the cables in.
Resolution - The original HDMI 1 cables were able to transmit 4.95 Gbit/s which was good enough for 720p, 1080i resolution. Today's high speed HDMI cables can handle 48 Gbit/s and will deliver true 4K resolution provided all components of your delivery system are also HD components.

HDMI Cable FAQs
Q: Do I need a special HDMI for 4k?
A: If you are upgrading to a 4K TV it's going to require that you rethink all the components of your delivery system as well. Because if any part of the source/cable/TV transmission chain is not 4K compliant there will be no 4K content on the screen. While you likely don't need the absolute latest version of HDMI cables in order to play 4K content we would ask this: What's the point of buying old technology just because it's "good enough"? What happens when even higher resolution content comes down the pike? It's best to simply pick up the best cables you can get now. That way you're good to go today and next year and probably the year after that as well.
Q: Are more expensive HDMI cables really better?
A: While the old adage "you get what you pay for" applies with about 99% of all items HDMI cables might be one notable exception, at least from a performance standpoint. Performance wise you should never judge a cable strictly by its price but rather by its rating. And with HDMI cables there are really only 2 ratings. The original HDMI 1 cables were rated to handle 720p, 1080i content. By HDMI 1.3 bandwidth capability was more than doubled to 10 Gigabits per second and these got the designation "High Speed". The newest HDMI cables are more efficient and so can handle lots more data. But if your cable is designated "High Speed" it should be compatible with 4K video regardless of what you paid for it. Where the price difference may come into play is durability. So your more expensive cable may last longer but it won't deliver a better picture.
Q: Do Gold HDMI cables make a difference?
A: First of all when we mention gold we're referencing HDMI connectors, not cables. That said, copper connectors do just as good a job as gold when it comes to conductivity. Where the two may converge and where gold likely provides a small advantage is in longevity. In time copper connectors will oxidize and that will decrease their conductivity, (same with aluminum), while gold will not. So any benefit you see from gold connectors will be a long-term, rather than an immediate, benefit.
Q: Will an HDMI cable improve picture quality?
A: If you are currently using old-fashioned component cables (those red, green and blue cables) you should, without a doubt, switch to HDMI if you want clearer pictures. Switching from RGB cables to HDMI is one of the simplest and most effective upgrades you can make that will have a positive effect on the quality of your picture. It shouldn't cost more than about 10 or 15 bucks and the difference will be substantial.
Q: How can I improve picture quality on my TV?
A: Switching from component cables to HDMI is the easiest but not the only way to improve your picture quality. We touched on this point earlier but it bears repeating. If you've purchased a UHDTV and are using HDMI cables and still feel like you're not getting a UHD picture it's likely because some component of the delivery chain is not UHD. If you didn't upgrade your cable package, for instance, no TV in the world is going to transform your SD content into UHD. If you're still using standard DVDs you're probably not going to see much difference on your new UHDTV. Try Blu-ray instead. At the end of the day you need a UHD source to see UHD images on your UHDTV.