Best HDMI Cables In 2021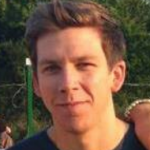 This product guide was written by Jordan Carter
Published
December 6, 2018
Support us! GearHungry may earn a small commission from affiliate links in this article.
Learn more
In theory, any High-Speed HDMI cable should deliver your UHD/4K content with sparkling efficiency. In reality, however, all HDMI cables are not created equal. If you tested a half dozen high-speed HDMI cables one after the other on a true HD system you'd probably find little, if any, the difference at first between the picture one produced and what any of the others produced. Things change however when that cable gets longer, when you plug and unplug the cables on a fairly regular basis, and when the cables begin to age. The best HDMI cables will stand up to the test of time, won't break down due to repeated plugging/unplugging and will transmit just as well over 10 feet as they do over 3 feet. With those facts in mind, we present the best HDMI cables on the market today.
The Best HDMI Cable
IVANKY 4K HDMI Cable 10 ft

Our Best Choice product is the iVanky tin plated, metal shielding HDMI 2.0 cable that's available in a number of lengths, including this 10-foot option. It does an excellent version of delivering crisp and detailed Dolby TrueHD audio and the thinner copper wire also means it's incredibly flexible. So flexible, in fact, that it can withstand a bend test of 10,000+ times with minimal impact on the cables longevity and durability.
This high-quality cable with gold plated connectors further ensures a snug fit and is backward compatible with all preceding HDMI standards and devices. It can accommodate up to 18Gps, delivering a stable transmission signal with minimal loss. It's ideal for use with all your 4K UHD devices and considering just how well built it is, we believe it demonstrates excellent value. Perfect for everyday use, the durable aluminum casing provides excellent thermal dissipation. If you are looking for high-speed connectivity with exemplary performance and playback, then this iVanky high-speed HDMI cable with a solid option. You can enjoy immediate connectivity and look forward to viewing sharp picture quality. You may also be interested in some of the best Thunderbolt 3 cables from our list, so check them out.
Key Features:
Supports Dolby 7.1 TrueHD audio
Compatible all 4K UHD streaming and other HDMI enabled devices
Gold plated anti-corrosion connectors
Tinplate metal shielding guarantees stable transmission
Slim aluminum shell
Nylon braided jacket
Specification:
Brand

IVANKY

Weight

4.3 ounces
AmazonBasics Braided 4k HDMI to HDMI Cable

Our Top Contender product is from the incredibly popular AmazonBasics range. It's easy to understand why when your purchase is backed by a full lifetime warranty. This 10-foot long HDMI cable from their range is a no-frills and no-nonsense option. It's durable, reliable and also happens to be compatible with all UHD-ready devices. It can handle bandwidth up to 18Gps which is enough to support rendering 4k quality content with excellent clarity and composition. That generous bandwidth capacity also means that you can connect multiple devices without the need for separate Ethernet cables.
Thanks for gold plated connectors, this AmazonBasics HDMI cable won't wear out anytime soon, even if you are continually plugging and unplugging your cable. The high-quality housing shouldn't break or come loose and even in the rare eventuality that it might remember that your purchase is backed by a lifetime warranty. If you've not yet invested in 4K for your home, there's no need to worry on that score either as this cable is backward compatible. For reliable performance combined with superior playback, this braided HDMI cable really is a firm contender.
Key Features:
Nylon braided cable
Compatible with all major 4K devices
Gold plated corrosion-resistant connectors
Supports 18Gps bandwidth
Backward compatible with old HDMI versions
Specification:
Brand

AmazonBasics

Model

T0YQ_B_10

Weight

5 ounces

Our Premium Pick HDMI cable is brought to you by BlueRigger and comes in a variety of lengths from 3-feet all the way up to 25-feet. It's an excellent choice and reliably constructed, designed from only the highest quality materials, and protected against corrosion while maximizing signal strength. This premium HDMI cable combines 100% pure copper conductors alongside 24K gold plated connectors and triple cable shielding. What all that means is that you are investing in a nylon braided, high-speed HDMI cable that is very much built to last.
This heavy-duty and tangle-free cable can withstand years of physical strain and rigorous use while still maintaining the integrity and efficiency of its digital signal. It has a lifespan of over 5000 bends and is 10x more durable than many of its competitors. All of that means that you can enjoy a superlative viewing experience, supporting 4k UHD which delivers 4 times the clarity of 1080p video resolution. Colors are a richer and more vibrant plus, with extended 18Gps bandwidth support, you can simultaneously deliver dual video streams or four audio streams to multiple users. If you are looking to enjoy a fully immersive and multi-dimensional experience, then you need to get yourself one of these BlueRigger, oxygen-free, solid copper HDMI cables. For purity and integrity, it's hard to beat.
Key Features:
Nylon braided cable
Supports 4K video
Supports 18Gps bandwidth
100% pure copper conductors
24k gold plated connectors
Backward compatible with preceding HDMI versions
Specification:
Brand

BlueRigger

Model

BL-HDMI-1.4-25

Weight

1.25 pounds
AmazonBasics High-Speed HDMI Cable




The AmazonBasics high-speed HDMI cable is a no-nonsense cable that is durable, reliable, compatible with all UHD-ready devices and meets all current HDMI standards. It will handle up to 18 Gbit/s which is more than enough to render your 4K content with perfect clarity. If you plug and unplug your devices regularly you'll be glad to know the AmazonBasics HDMI cable uses gold-plated connectors that won't wear down over time. The build quality of the cable also ensures that those connectors or their housings won't come loose or break off like they can with other cables. You can find more expensive HDMI cables out there but it would be difficult to justify them when you can get everything you need (plus a lifetime warranty) with this simple, effective high-speed HDMI cable. Be sure to also check out our list of the best USB C cables for more great items like this.
Key Features:
Durably built with 26AWG
Pure copper conductors
Gold-plated full metal jacket protectors
Multiple device internet-sharing capacity
Backward compatible with preceding HDMI versions
Specification:
Brand

AmazonBasics

Model

HL-007306

Weight

2.88 ounces
Backward compatible with previous HDMI standards.
Compatible with all HDMI enabled devices.
Comes with standard AmazonBasics lifetime warranty.
SecurOMax HDMI Cable 10 FT




The SecurOMax 10' HDMI cable will deliver your 4K or standard HD content from source to screen without skipping a beat. No loose connectors undermining performance or copper-clad aluminum cables hiding inside. Just pure, smooth high-speed content delivery with 24K gold plating where HDMI connector meets device and oxygen-free 100% 28AWG copper cables. Play your 4K 2160p, 1080p full HD, 3D or any other resolution-intensive content with confidence with the SecurOMax 10' HDMI Cable. Perfect for those instances when source and TV are separated by non-standard distances.
Key Features:
HDMI 2.0 for 4K HDTV, Blu-ray and more.
28AWG copper wire.
Compatible with all HD, HDR devices.
Lifetime replacement guarantee.
Length 10 feet.
Specification:
Brand

SecurOMax

Model

SMHDMI10

Weight

9 ounces
28AWG means greater configuration flexibility.
The gold-plated connectors ensure longer life.
Ideal for situations where the source and the TV are separated.
10 feet is a long HDMI cable for 28AWG.

Syncwire HDMI 2.0 cables are handsome, effective HDMI cables with gold-plated connectors and triple-braided copper shielding to ward off interference. The cable is flexible and durable (not necessarily qualities that always go together) and is compatible with all your HD and UHD devices including Blu-ray, XBox One, 3D, 4K cable TV, and more. It will deliver flawless 48-bit color depth, 32 channel audio and is ideal for high-def, 3D gaming, or enjoying your favorite 4K streaming content. The oxygen-free copper strands and the gold-plated connectors ensure long, effective life, and the 3-year replacement guarantee makes the Syncwire HDMI cable a no-lose proposition. Love this product? Check out our review of the best AUX cables for our top picks.
Key Features:
Enables Dolby TrueHD 32 channel audio.
4K, 3D, Standard HD and HD streaming.
18 Gbit/s Syncwire enables simultaneous streams.
 Triple braided copper shielding.
Specification:
Brand

Syncwire

Model

SW-HD032

Weight

4.8 ounces
Ideal for streaming content from computer to TV monitor.
Built to withstand constant bending, plugging/unplugging.
24 hour customer service and 3 year replacement guarantee.
Well-built and affordable cables for your 4K content.
You'll have to trust them on the 3,000 bends claim.
iBirdie 4K High Speed HDMI Cable 8ft




At 8 feet in length, some might consider the iBirdie High Speed HDMI Cable to be too long to ensure ideal performance. But they'd be wrong. That's because iBirdie has fashioned their 8 foot HDMI cable from robust 26AWG copper wires instead of the more common (and less reliable over long distances) 28AWG. As such you have greater flexibility when it comes to setting up your entertainment system because you don't have to ensure all your source devices are within an arm's length of the screen. Beyond that the cable is well-built, has a nice modern air about it, and gold-plated connectors that will ensure longevity.
Key Features:
For UHD 4K video and 32 channel audio.
Compatible with full range of UHD devices.
More robust 26 gauge copper wires.
Great for UHD 3D gaming.
Specification:
Brand

iBirdie

Weight

6.4 ounces
Good to have a long HDMI cable you can rely on.
Will accommodate all UHD, HD, 3D, high-def streaming and more.
32 channel audio is clear as a mountain stream.
Cost a little more than some other HDMI cables.
Monoprice 113580 Ultra Slim Series High Speed HDMI Cable

Monoprice High-Speed HDMI Cables are sharp-looking, flexible, and effective. They're a good match for entertainment centers that occupy tight spaces because they won't leave lots of unused coiled-up cable lying around. They'll deliver your 4K, UHD, HD, 3D, high-def streaming, and the latest video games without incident and with perfect clarity. You'll also enjoy theater-quality audio with 32 channels of sound and the triple-shield 36AWG copper wires won't pick up interference from other sources. Find more great products like this by checking out our guide to the best microSD cards.
Key Features:
Ideal for all your 4K content.
Compatible with XBox, Blu-ray, PS4, 4K cable and more.
Supports 32 channel audio, ARC, CEC.
10.2 Gbit/s.
Specification:
Brand

Monoprice

Model

113580

Weight

1.12 ounces
A good cable when space is at a premium.
Triple shielded cables stave off interference.
Comes with a full lifetime warranty.
36AWG not much good beyond 3 feet.
Belkin Ultra HD High Speed HDMI Cable

This Belkin UHD High Speed HDMI Cable is thin and flexible and ideal for standard entertainment center setups where all devices are in close proximity. The cable will accommodate up to 48 Gbit/s, provides clear, resistance-free transmission for all the latest 4K, HD, and 3D content as well as high-def streaming and the newest XBox and Play Station games. The 28AWG copper cables are double shielded to prevent interference and are ready to plug and play right out of the package. Watch Apple TV, the latest 4K cable or stream UHD content from your laptop with the Belkin UHD High Speed HDMI Cable.
Key Features:
Compatible with a full range of UHD devices.
Supports HDR 10.
Transfer rates up to 48 Gbit/s.
2 meters (6.6 feet) in length.
Specification:
Brand

Belkin

Model

AV10175bt2M-BLK

Weight

3.68 ounces
Provides a nice snug connection every time.
Thinner construction makes them more flexible than some other cables.
Provides error free transfer of all you 4K content to the screen.
From a reliable manufacturer of electronic components.
iVanky 6.6 ft High Speed 18Gbps HDMI Cable 2.0

The last item on our list of best HDMI cables is this outstanding product from iVanky. This HDMI 2.0 cable has tin-plated metal shielding that prevents interference from external devices, accommodates up to 18 Gbit/s of data, has gold-plated connectors that ensure a snug fit and long-term viability, and is compatible with all preceding HDMI devices and standards. While 30AWG wire is not going to cut it over long distances for the short 6.6 foot length of this cable it's fine. The iVanky HDMI 2.0 cable will also provide an ideal vehicle for your 32 channel audio. If you're looking for an affordable HDMI cable to transfer your 4K content from source to screen the iVanky HDMI 2.0 cable should be high on your list. Don't forget to also check our guide to the best external hard drives.
Key Features:
Robust support for Dolby TrueHD audio.
Compatible with all 4K UHD source devices.
Gold-plated connectors ensure long-term viability.
30AWG oxygen free copper wire.
Specification:
Brand

ivanky

Model

IVANKY-HD01

Weight

0.8 ounces
Does a great job delivering every detail of your Dolby TrueHD audio.
The thinner (30AWG) copper wire means more flexibility.
PVC outer jacket and gold plated connectors ensure longevity.
Extremely affordable for such a well-built cable.
30AWG copper wire is more flexible but also more fragile.
Atevon High Speed 18Gbps HDMI Cable 2.0

The Atevon 18 Gbit/s HDMI 2.0 Cable is the perfect transmitter of all your 4K, HD, 3D, and Blu-ray content. The Atevon High Speed Cable delivers crystal clear Dolby TrueHD sound, 32 channel audio, and flawless 4K imagery via its braided 28AWG cord. You'll enjoy pictures as sharp as nature and theater-quality audio right in your living room with this 6 foot HDMI 2.0 cable. Inside are multiple strands of 28 gauge oxygen-free copper wire that can accommodate up to 18 Gbit/s. The zinc-alloy shell around the copper provides a high level of shielding from outside interference and the nylon sheathing is attractive and durable. Our handy guide to the best lightning cables features more great products like this.
Key Features:
HDMI 2.0 18 Gbit/s.
Perfect for all your UHD 4K content.
Triple shielding nullifies outside interference.
Dolby TrueHD or DTS HD.
Specification:
Brand

ATEVON

Model

4330115316

Weight

4 ounces
24K gold-plated connectors ensure long life.
18 Gbit/s enables proper play for all your HD content.
The cable itself is handsome and durable.
Unconditional lifetime warranty.
Need to make sure it's hooked up securely at all times.

When it comes to durability, it's hard to find a cheap HDMI cable that can compete with the Capshi – 4K HDMI Cable. It has a braided cord to protect the fragile cable underneath and 24K gold-plated connectors, which are much more durable and won't break easily if you pull them in and out often. Aside from its toughness, it's also a pretty high performing cable as well. It supports anything from Ultra HD 4K 2160p down and also supports Dolby TrueHD 7.1 audio. The other thing we really like about the Capshi – 4K HDMI Cable is that it comes in a huge range of sizes, from 1.5 feet all the way up to 50 feet long.
Key Features:
Braided cord 
24K gold plated connectors
Supports Ultra HD 4K 2160p
Supports Dolby TrueHD 7.1 audio
12-month warranty
Specification:
Brand

Capshi

Model

26121600

Weight

0.18 ounces
Super durable 
Supports Ultra HD and Dolby 7.1
24K gold-plated connectors
HDMI Cable Buying Guide & FAQs
While all high speed HDMI cables should, in theory, start off producing nearly identical results things can start to break down when cables get longer or are repeatedly plugged and unplugged. As such it pays to keep an eye on what goes into the making of a particular cable. Here are some of the things you'll want to consider before purchasing an HDMI cable.
Cable Material - HDMI cables are composed of several strands of copper wire bundled together and wrapped in a casing. In this sense they're all pretty much the same. What can impact performance is the gauge of those wires. 28AWG (American Wire Gauge) wires are pretty thin and while they'll do a fine job delivering HD content from the Blu-ray player to the HDTV 2-6 feet away there's likely to be signal degradation in a 10' long HDMI cable made from 28AWG. If you need a longer cable you'll want something that is 26 or even 24AWG (smaller number = thicker wire). A 24AWG cable will deliver a nice clear signal twice as far as a 28AWG wire will.
Length - For most people their Blu-ray or cable box is in close proximity to their HDTV. So they aren't going to need an HDMI cable that's more than a few feet long at most. However, as we have just seen above, if you need a long HDMI cable of say 8 to 10 feet you're going to have to make sure that it's 26 or even 24AWG because a thinner cable that may be fine for 2 or 3 feet isn't going to deliver over a distance of 8 or 10 feet.
Connector Material - The newest, fanciest HDMI cables have gold-plated connectors. These don't necessarily produce a sharper picture right out of the box but they often do help prevent signal degradation that can occur after repeated plugging and unplugging of a device. So while you won't necessarily see any difference in picture quality when you first start using your gold plated connectors, if you're paying attention you may notice a year or two down the line that the picture quality is still as sharp as the first day you plugged the cables in.
Resolution - The original HDMI 1 cables were able to transmit 4.95 Gbit/s which was good enough for 720p, 1080i resolution. Today's high speed HDMI cables can handle 48 Gbit/s and will deliver true 4K resolution provided all components of your delivery system are also HD components.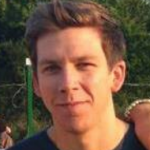 Jordan Carter is Gear Hungry's resident Editor-in-Chief with a genuine love and passion for all things tech. Jordan works diligently to ensure only the best products ever make it onto the platform and are showcased in Gear Hungry's carefully curated, tested and expertly researched, informative buying guides.