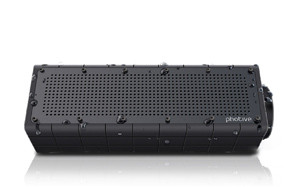 Photive Hydra Wireless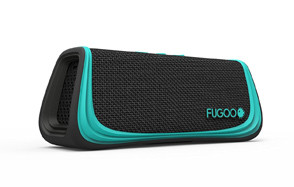 FUGOO Sport Portable Bluetooth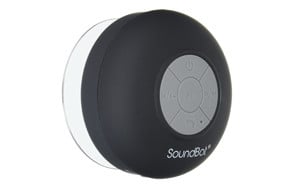 SoundBot SB510 HD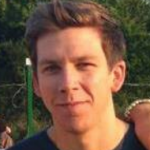 The shower speaker is one of those things that has made life a little bit more enjoyable but hasn't received much by way of recognition. Well, we're here to rectify that oversight by taking a close look at the best shower speaker models currently available on the market. The humble shower speaker has come a long way since the dawn of the digital age and the 10 shower speakers we're going to profile here will have you singing in the shower for years to come. Keep in mind that the selections on this list represent the consensus opinion of our product review experts.
The Best Shower Speaker
Photive Hydra Wireless Shower Speaker
See More Reviews

See More Reviews



The Photive Hydra waterproof shower speaker is a revelation at its price point. Like the SoundBot it delivers style you'd only expect at several times the price and unlike the SoundBot it's fully submersible to boot. Audio quality is much better than you'd expect in such an affordable unit, and while it won't satisfy the most finicky audiophile, it's more than good enough for the masses.
The Photive Hydra shower speaker is small enough to slip into your or hang around your neck if you're out for bike ride. Hang it from your harness while rock climbing and bring your favorite tunes to the wall with you. It provides generally excellent audio for such an affordable unit.
Specification:
Brand

Photive

Model

B00K589F8A

Weight

15 oz
Trakk Harmony Portable Wireless Shower Speaker
See More Reviews

See More Reviews



The Trakk Harmony is the best bluetooth shower speaker we tested and features generous silicone buttons so you don't spend time fumbling around in the shower trying to activate functions. It's completely waterproof and shockproof as well, so if you drop it in the shower there's nothing to worry about. The sleek sophisticated design belies the unit's toughness and is so beautiful you're going to want to take the Harmony with you wherever you go.
The audio from this unit is fantastic, there's no doubt about it. We found the sound quality to be fairly astonishing considering the size of the unit and its intended use. There's no doubt that if you go into the shower toting the Trakk Harmony with you you're probably going to be in there for a while; it's that much fun.
Specification:
Brand

Trakk

Model

TR600BK

Weight

1.44 oz
UE BOOM 2 Phantom Wireless Shower Speaker
See More Reviews


The UE Boom 2 is a relatively expensive shower speaker but you'll no doubt agree that it's worth every penny. It's not the least bit intimidated by water, mud or being dropped and it's as at home bringing Mozart to the campsite as it is bringing Red One to the shower. The PartyUp feature truly allows you to party up by wirelessly connecting to more than 4 dozen UE speaker types.
Boldly go where no shower speaker has gone before with the UE Boom 2. Stream music while trout fishing, rock climbing, working construction, driving cross country and of course showering. Materials, design and electronics are all state of the art and it will stand up to (almost) any type of abuse the cruel world can dish out.
Specification:
Brand

Ultimate Ears

Model

984-000551

Weight

2.29 oz
AYL SoundFit Bluetooth Shower Speaker
See More Reviews


The AYL SoundFit Bluetooth shower speaker is that and so much more. We were impressed by the durability of its construction, the quality of the audio and the ability to pair it with so many Bluetooth enabled devices. While it won't survive long if you drop it in the ocean, it will handle anything the shower can dole out and won't flinch when heavy rain starts falling on the campsite.
The lightweight nature of the SoundFit was also a pleasant surprise because upon first glance we expected something heavier (never judge a book by its cover). The AYL SoundFit is a welcome companion in the shower and not just for mom and dad. Its supremely sturdy nature makes it maybe the best shower speaker for families with kids.
Specification:
Brand

AYL

Model

B014VJD6PQ

Weight

4.8 oz
TRAKK Wave Waterproof Bluetooth
See More Reviews

See More Reviews



Trakk has several entries on our top 10 list and that's because they make such incredible all-purpose audio equipment. The Trakk Wave is one of the coolest designs from any manufacturer but it's more than just a pretty face. It's tough as nails and built to withstand both the rigors of a steamy, sopping wet shower environment and the crashing of waves over the bow of the speedboat.
The Trakk Wave provides you with 20 watt audio drivers that kick out the bass while not allowing the finer sounds to get lost in the audio sauce. What you'll hear is as close to studio perfection as you're liable to ever hear from any brand of shower speaker.
Specification:
Brand

TRAKK

Model

TRWV500-OG

Weight

1.9 oz
FUGOO Sport Portable Bluetooth
See More Reviews

See More Reviews


Lithium ion battery included. From its high tech styling to its everyday toughness the Fugoo Sport Bluetooth wireless shower speaker is one that's after our hearts. Throw in the fact that it costs less than dinner for 2 at a nice restaurant and you have even more reason to give it serious consideration when shopping for a new shower speaker.
Indoors or outdoors, the Fugoo Sport will provide you peerless audio. Whether you like to take steamy hour long showers or you find yourself caught in a dust storm in Death Valley, the Fugoo won't flinch from its duty to bring the music. And of course there's the astounding 40 hours of continuous play you can enjoy at 50% loudness, which we all agree is just insane. Be sure to also check out our list of the best portable Bluetooth speakers for more great items like this.
Specification:
Brand

FUGOO Sport

Model

F6SPKG01

Weight

1.1 lbs
See More Reviews



The Boom Swimmer waterproof shower speaker is another sub $100 delight that won't match the absolute top of the line shower speakers but will come so close most won't notice the difference. The big sale point of the Swimmer of course is the flexible, detachable tail that allows you to mount this shower speaker anywhere you can find something to coil around.
The quality of the audio produced by the Boom Swimmer is generally excellent, although the bass in particular will tend to break up just a tad at full volume. All in all though for the price we're not going to quibble. The Swimmer is a fully waterproof speaker meaning you can attach it to a post on your sailboat and it will take the crashing of the waves without flinching.
Specification:
Brand

BOOM

Model

SMBL-A

Weight

12 oz
See More Reviews

See More Reviews



Trakk is back with the Bang TR-055D wireless shower speaker. Another in their line of quality portable audio products you can enjoy just about anywhere. The Trakk Bang features advanced Bluetooth 4.0 technology that allows for fairly seamless partnering with an array of other Bluetooth enabled devices including PCs, Macs and most smartphones. The Bang features 2 compact but powerful speakers that produce clear, full bodied music.
It boasts an IPX6 waterproof rating which should be more than enough unless you're planning to hold it under water for long periods of time on a regular basis. While the overall look of this shower speaker won't win any awards it's a shower speaker not a Ferrari so we'll give it a pass.
Specification:
Brand

Trakk

Model

TR-055RD

Weight

1.16 lbs
UE ROLL 2 Volcano Wireless
See More Reviews

See More Reviews



The UE Roll 2 Volcano may be the most beautifully designed shower speaker we've seen to date. It's clean circular shape, muted grey palette and enigmatic markings make it as much a work of art as a piece of audio equipment. But audio equipment it is and in the best UE tradition it's an excellent piece of all-purpose audio equipment.
It would be a shame to squirrel the Volcano shower speaker away in the shower permanently. It's such an attractive piece of 21st century tech that most people will want to show it off, like they do their new smartphone. But it's more than just good looks. It's a truly waterproof speaker and contains a mini bungee cord that allows you to take it just about anywhere.
Specification:
Brand

Ultimate Ears

Model

B01FFV59PY

Weight

1.7 oz
See More Reviews



For the price of a large pizza with everything you get dependable SoundBot quality in a portable shower speaker you can take with you wherever you go. It's not waterproof but it is fully water resistant meaning you'll have no problem with it in the shower or if you get caught outside with it on a rainy day. Everyone on our panel agreed this may be the best looking shower speaker on the market.
You get many of the features of high end shower speakers at a fraction of the price including 10 meter (33 foot) wireless connectivity to other devices, a built in microphone, hands free operation, full Bluetooth compatibility and more. And all in a unit that's a mere 2 1/4 inches in diameter and weighs a scant 45 grams.
Specification:
Brand

Soundbot

Model

SB510

Weight

5.6 oz
Shower Speakers Buyers Guide and FAQs
Q: What Is A Shower speaker?
A: This is a common question with a simple answer: a shower speaker is an audio speaker you place in your shower along with your shower squeegee so you can listen to music while you go about your showering routine. It's like a shower radio except the music is being sourced from elsewhere (your iPad or smartphone for instance) and delivered through a wireless Bluetooth connection to the speaker.

Q: How Do Shower Speakers Work?
A: Bluetooth shower speakers work by linking to other Bluetooth enabled devices that are capable of accessing various music sources like radio stations or Internet services like Spotify. Both the shower speaker and the other device must both have their Bluetooth enabled in order for this to work. Once both the source device (smartphone, tablet etc) and the shower speaker have their Bluetooth enabled you simply "pair" them. Once paired, the speaker is ready to use.
Things To Consider When Buying A Shower Speaker
Before laying down your hard-earned on a new shower speaker there are a few things you'll want to consider to ensure you get the shower speaker that's right for you. Here are some of the most common considerations.
Battery Life – Some shower speakers have batteries that will return a full 15 hours of play on a single charge. These are typically the type of shower speaker that's going to set you back more than others. Those at the lower end of the cost spectrum will typically have batteries that provide 8 hours or so of continuous play at a reasonable volume. Keep this in mind if you want long play ability from your shower speaker.
Strength of the Wireless Connection – Many a shower speaker has an effective wireless range of 10 meters although some will connect effectively with the source device up to 30 meters away. If you want to be able to connect to your smartphone or other device at a distance make sure you get a shower speaker with the 30 meter effective connectivity.
Audio Quality – Nearly every wireless shower speaker made today by a reputable brand will produce audio that would have seemed revolutionary in your parent's day. The degree to which this excellence holds up at high volumes however will differ, often based on the price of the unit. After all you can't expect perfection for the price of a pizza, though you'll still come pretty close.
Intended Use – If, like most people, you intend to use your shower speaker primarily in the shower then this is not such an important consideration. If, however, you have plans to take it on your boat or to the beach or backpacking with you in the rainforest you're going to want to be sure you get a shower speaker that's IDX7 waterproof. Getting one that's also dustproof is important if you're taking it to the beach or hiking or bike riding through an arid landscape.
Ability to Switch Modes – As your shower speaker will likely be linked to your smartphone you'll want the ability to receive an incoming call through your shower speaker without having to jump through hoops to do so. As such you'll want to ensure your shower speaker has a built in mic and can switch to answering the phone by way of simple voice commands.
Size and Weight – This is mostly a matter of taste just like the style of shower speaker you choose. None of the above units weigh much even soaking wet, so unless you plan to take it with you running this may not be such a big issue. Size, however, is important to many people who don't want to lug around some of the larger, boxier styles of shower speaker.

Conclusion
The modern shower speaker is more than just a way to gift high-quality music into the bathroom. It's an all-purpose travel companion that will allow you to turn your iPhone, tablet or other device into a high quality stereo at the touch of a button. We hope you find the above shower speaker information useful and be sure to check back regularly for more informative product reviews. Happy listening!