Best Ratchet Screwdrivers In 2021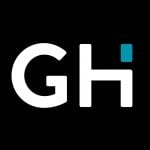 This product guide was written by GearHungry Staff
Published
February 20, 2019
Support us! GearHungry may earn a small commission from affiliate links in this article.
Learn more
If you're on the cusp of completing your tool box, why not look at investing in the best ratchet screwdriver to transform your projects, both in professional and domestic environments?
Why would you need a ratcheting screwdriver though? Well, if you're tired of losing your grip on the handle and the screw, these screwdrivers will increase productivity and efficiency, with no need for any extra effort.
They do more than just make your labor less – well – laborious. They also provide excellent bit storage solutions for you, giving you a variety of screwdriver and nut driver options to reduce the clutter in your toolbox. They're easy to handle, effective, and you'll find yourself constantly amazed at what they can't do.
The Best Ratchet Screwdriver
Klein Tools Ratchet Screwdriver




With a reputation that precedes it, our pick for best ratchet screwdriver is the Klein Tools Screwdriver and Nut Driver 11-in-1 Multitool. This guy provides industrial grade and popular, versatile bit options to deliver a rugged and reliable tool for all occasions.
It's built to last and is capable of surviving an array of potential accidents that could occur on site. This shows excellent craftsmanship, meaning you can use this driver time after time while maintaining the same high-quality performance. The interchangeable blade is easy to switch out, increasing productivity, while the comfortable handle design allows you to work harder for longer.
The capacity means the handle is slightly larger than standard, but this is hardly something to complain about, and if you're after a durable, all-purpose tool for at home and on the job, this is a screwdriver that's sure to serve you well not just at first, but for many, many years after that. For more options, check out our guide to the best screwdriver sets.
Key Features:
Industrial grade treated bits including #1 Philips, and T10 and T15 TORX
Interchangeable blades for fast and easy switch out
Integrated screw and nut driver shafts hold 8 popular tips
Cushion grip handle offers excellent torque and comfort
Specification:
Brand

Klein Tools

Model

GIDDS2-2491792

Weight

8 ounces
Hard and durable tips
Versatile applications reduce tool clutter
Bits click securely into the place
Shaft diameter needs to be larger than standard to hold all the bits
Stanley Stubby MultiBit Ratchet Screwdriver

For the ratcheting screwdriver that provides top performance and excellent value, the Stanley Stubby Ratcheting MultiBit Screwdriver is a quality option that is compact, portable and is an ideal solution to tackling tight spots with remarkable efficiency.
Though smaller than other options, it's still massively useful and still easy to hold and grip with the durable bi-material on the handle. This makes for a superb accompanying screwdriver for adding the finishing touches to jobs. The magnetic tip keeps your bits in place and allows easy access for speedy completion, while the 3-position switch ensures it's easy to control, even at odd angles where larger screwdrivers would struggle.
Even though it comes at a low price, this isn't a reflection on its quality, although the plastic chamber cap is sometimes a little temperamental. While it's certainly not to be your go-to screwdriver for large projects, it's the perfect little tool for quick fixes around the house that will eliminate DIY frustration. Make sure you always keep it handy in your tool bag.
Key Features:
Magnetic tip secures tips into driver
Includes 6 chrome vanadium bits with internal storage
3-position switch enables clockwise, counterclockwise, and locked operation
Durable bi-material ensures comfortable grip
Specification:
Brand

Stanley

Model

66-358

Weight

5.4 ounces
Compact design ideal for tight spaces
Excellent price and value for money
Includes popular screw heads for many applications
Yellow housing bit cap not as tight as it could be
Stanley MultiBit Ratchet Screwdriver

Our second Stanley choice is the Stanley Ratcheting MultiBit Screwdriver, which is the larger version of the Stubby and delivers much of the same only for larger, more spacious jobs. Like our little friend before, it's incredibly convenient and uses a quick-release magnetic bit holder for increasing productivity and efficiency when on the job while still keeping unused bits secure and protected.
The 3-position ratcheting mechanism delivers control, while the bi-material handle helps guarantee comfort and increases torque, allowing you to battle and overcome those particularly stubborn screws with the utmost ease. This saves time and energy and gives you the chance to finish a little earlier than expected.
With just 6 available bits, it's not as versatile as other screwdrivers, and its size means you won't get as much fluidity as the Stubby. Still, this is still a decent at-home screwdriver for the casual DIYer, but if you're on the job, there are better, more substantial screwdrivers available. Be sure to also check out our list of the best stud finders for more great items like this.  
Key Features:
Quick release magnetic bit holder
3-Position ratcheting mechanism with locked, clockwise, and counterclockwise
6 chrome vanadium bits stored in handle for easy access
Bi-material textured handle increases torque
Specification:
Brand

Stanley

Model

69-189

Weight

5.6 ounces
Smooth ratcheting action
Easy to read and change direction
The tip can be hard to get into tight areas
Lutz 15-in-1 Ratchet Screwdriver

Boasting a substantial number of bits, the Lutz 15-in-1 Ratchet Screwdriver is an excellent value for money option for anyone looking for the perfect combination of versatility and reliability. This all-purpose screwdriver offers all the most popular screw heads, which are stored and carried in the revolver-style handle.
Unlike other screwdrivers which house the bits inside the handle, this external chamber storage makes it easy to access and switch them out when the job demands it. It also boasts a spring-loaded feature which keeps the bits secure and saves you fiddling around when retrieving them.
Operation requires minimal effort, and you'll get easy turning for efficient screw removal, while the heat-treated construction ensures durability and provides a long-lasting tool. The only real issue is that the tip isn't magnetic, which means your bits aren't as secure as other options. However, if you know what you're doing, you can easily magnetize screwdrivers to save you money on a readily magnetized option. This makes a perfect DIY gift for a handyman in your life. 
Key Features:
Ergonomic handles and high-strength delivers comfortable, reliable performance
Easy chamber access with spring-loaded feature
Ratchet function allows easy turning and screw removal with little effort
Heat-treated bits provide durability
Specification:
Brand

Lutz

Model

21001

Weight

0.48 ounces
Ideal for DIY or professional contractors
An all-purpose driver makes it ideal for any toolbox
Easily fits in the hand
Channellock 13 in 1 Multi Bit Ratcheting Driver




Whereas other screwdrivers try a little too hard to make them stand out, those of you who just need something sweet and simple will love the Channellock 13 in 1 Multi Bit Ratcheting Driver. It doesn't boast as many bits as other models, but it doesn't need to, and you'll still get a comprehensive number of bits for almost universal applications around the house.
The ratcheting action offers two-way operation, and this combines comfortable with the dual composition grip to relieve strain on your hand and wrist. However, the construction is ever-so-slightly counter-intuitive that you may get confused the first couple of times using it, which could be an issue if you don't use it often, and could forget which way is which.
The useful bit storage in the handle's base makes it easy to switch out when needed and is magnetic to keep everything secure and in one place when not in use. You may also enjoy its distinctive color, which seems purely aesthetic, but makes it stand out in the toolbox for easy identification, which is cool. Our handy guide to the best hammers features more great products like this.
Key Features:
Ratcheting action provides two-way operation
Dual composition grip ensures comfort
13 tips make it suitable for any job
Convenient bit storage in base of handle
Specification:
Brand

Channellock

Model

131CB

Weight

9.3 ounces
Magnetic bit storage
Easy to use
The distinctive color design makes it stand out in a tool box
The counter-intuitive clutch setting can cause confusion
Irwin Tools 8-in-1 Ratcheting Screwdriver




With wide compatibility across an array of screwheads, including Philips, slotted, and hex along with 3 nut driver options, the Irwin Tools 8-in-1 Ratcheting Screwdriver is both versatile and compact, giving you an excellent tool that won't take up too much room in the toolbox.
The compact storage also applies to the bits, which sit comfortably within the handle for fast access and saving time, which increases productivity and satisfaction. The shaft end is also compatible with standard double-ended power bits, which makes them easy to replace if you lose them (or they just mysteriously disappear…)
The 3-zone comfort grip handle is excellent for easing pressure on your hands during long jobs and helps maintain control and greater torque for better efficiency. However, there's no magnetic tip, which almost hinders your speed and could end up with bits scattering to the floor, but for smaller jobs, this shouldn't be an issue. Find more great products like this by checking out our guide to the best tile saws.
Key Features:
Bits include selection of Philips, slotted, hex, square, and torx with 3 nut drivers
Compact storage provides easy access to bits
Compatible with standard double-ended power bits and inserts for easy replacement
3-Zone comfort grip ensures control and greater torque
Specification:
Brand

Irwin Tools

Model

1948774

Weight

10.2 ounces
Durable design ideal for professional craftsmen
Remains stable when in use
Reduces toolbox clutter for convenience
No magnetic tip which could hinder progress
Kobalt 35-Piece Double Drive Quick Load Variety Screwdriver Set




Our premium pick for the best ratchet screwdriver is the Kobalt 35-Piece Double Drive Quick Load Variety Screwdriver Set, which offers everything you could ever want from a ratchet screwdriver with 34 bits (plus the screwdriver), you're granted what is essentially universal application. These are easy to access through the storage handle and stay secure when not in use.
Its key feature is the double drive function, which although it takes some getting used to, provides twice as much efficiency in your tasks, which is a decent tradeoff. The one-handed locking system is also convenient and ensures excellent torque for powerful, driving turning that's still comfortable and hassle-free.
This option is ideal for professional tradesmen and anyone who wants to save space in their toolbox. It is heavy duty and durable, versatile, and the kind of screwdriver that makes all other screwdrivers obsolete. Make sure you also check our guide to the best hex key sets.
Key Features:
Patented double-drive design provides twice as much efficiency
One-handed locking system with 3x ball bearing mechanism
34 bits with one screwdriver for universal application
Easy access storage handle
Specification:
Brand

Kobalt

Model

64750

Weight

1.44 pounds
Clever design to make your projects easier
Excellent for minimizing clutter in your toolbox
Easily fits in hand for comfortable use
Double drive function may take getting used to
Milwaukee Electric Tool Ratcheting Screwdriver




The Milwaukee Electric Tool Ratcheting Screwdriver uses an all-metal torque to deliver 2 times the driving speed which doesn't just ensure speed and efficiency but also guarantees remarkable durability to make it a long lasting and reliable addition to any considerable toolkit. Its magnetic bit retention design also ensures excellent performance and is capable of handling easy jobs, medium jobs, and those tougher jobs that smaller, more flimsy models can't handle.
The bit storage comes in a revolver style, making it easy to select and retrieve, and while they are held a little too securely with the rubber bumper, it's not too much of a problem you lose precious seconds getting them out. These bits are compatible with other tools, while it also works as a wire stripper and loop maker, giving it a level of versatility you rarely see in screwdrivers.
It's comfortable to hold, which is ideal for longer jobs, while the intuitive direction selector makes it one of the easiest screwdrivers to use, providing productivity and performance that makes it a great casual and professional tool. If you are looking to upgrade your tool collection, check out our guide to the best hammer drills.
Key Features:
All metal torque ensures durability and 2 times driving speed
Revolver style bit storage and selection
Magnetic bit retention provides consistent performance
Also functions are 10 gauge wires stripper and loop maker
Specification:
Brand

Milwaukee Electric Tool

Model

48-22-2301

Weight

2.08 ounces
Compact and comfortable in hand for long jobs
Long bits compatible with other tools
Intuitive direction selector delivers efficiency
Bits held in by rubber and can be slightly challenging to remove
Tactix Ratchet Screwdriver

The Tactix Ratchet Screwdriver comes with a strong magnetic tip, so you never need to worry about losing bits again, and when in use, the 45 teeth system brings high-quality performance that makes it feel much more than a mid-range tool.
Its handle is soft and offers non-slip reliability to keep your hands secure during intensive projects. This handle also eases the pressure, saving your hands and eliminating the need for breaks regardless of the job. The durable construction also ensures longevity, which you'd expect from the price, and it's easy to switch out bits when needed.
While it only houses 6 bits, this ratchet screwdriver may not offer as much variety as others, so professionals are perhaps better off looking elsewhere if they want an everyday option. If you need it for quick DIY around the house, though, you'd do well to make this a sound, reliable addition to your toolkit. If you are a passionate DIYer, check out our selection of the best torque screwdrivers.
Key Features:
Strong magnetic tip holds bits securely
Non-slip soft handle with bit storage
45 teeth ensure high-quality performance
6 bits included
Specification:
Brand

Tactix

Model

205245

Weight

9.6 ounces
Ideal for DIY or professional jobs
Durable construction ensures longevity
Easily accessible bit storage
Perhaps too expensive for the number of bits
Megapro Marketing USA NC Ratcheting Screwdriver




Our final pick for today is the Megapro MArketing USA NC Ratcheting Screwdriver which makes bit retrieval a breeze thanks to its patented pullout system for easy access and increased productivity. The 13 bits are easily replaceable, which increases longevity and saves you money on brand new tools in the long run.
These are stored in the handle's base, which is easy to grip and crafted with nylon/ABS resin for durability and comfort whatever the job. The shaft is also durable and is constructed from a steel alloy to provide peak performance even after years of use.
With a 3-position ratchet system, it's easy to use no matter the demands of the job and gives you options for several situations. However, it's a little bulkier than other options, so if you're looking for a screwdriver that doesn't take up too much space, you're better off exploring other options. If not, though, this is a fantastic multi-bit tool ideal for DIY and professional tradesmen. Our guide to the best random orbital sanders offers more great products like this so check it out.
Key Features:
Patented pullout bit cartridge makes it easy to find, change, and store bits
Comfortable handle crafted from nylon/ABS resin with palm saver cap to prevent blisters
Durable alloy steel shaft
13 bits provides excellent versatility for a variety of jobs
Specification:
Brand

Megapro Marketing USA NC

Model

211R2C36RD

Weight

1 pounds
Compatible bits ensures easy replacement
3-position ratchet for consistent performance
All-in-one design is convenient for professionals and DIYers
Bulkier than other options
SATA 19-in-1 Multipurpose Ratcheting Screwdriver Set

The SATA 19-in-1 Multipurpose Ratcheting Screwdriver Set might not be the most exciting tool on the market but it will become your most-used tool. Boasting an impressive eight double-sided bits, it can be used in a ton of DIY situations. The eight bits are housed in the handle of the screwdriver, which lowers the chance of you losing any of them.
You get 5mm, 6mm, and 8mm slotted bits; #1 and #3 Phillips; T15, T20, T25 and T20 Torx; and 2.0, 2.5, 3.0, 4.0, 5.0 and 6.0 millimeter hex tips. Add that all together and you've got one of the most comprehensive ratchet screwdrivers on the market.
The blade of the screwdriver is made from SCVM+ steel, which offers the durability and torque resistance needed. It also has a super smooth ratcheting action and an ergonomically designed handle for improved grip. 
Key Features:
Eight double-sided bits 
19 total bits 
Made from SCVM+ steel 
Durable and ergonomic handle 
Removable back cap bit storage 
Specification:
Brand

SATA

Model

ST09350

Weight

12 ounces
Comprehensive set 
High-quality steel blade 
Comfortable handle
Ratchet Screwdriver Buying Guide
How We Chose Our Selection Of Ratchet Screwdrivers
We didn't need to do any repairs around the office or at home, so instead of testing these products out as we'd typically want to, we looked at 4 key factors that determine the best products for you. These factors are the brand, the price, the reviews, and the quality, all of which helped us whittle down a wide range of products to find the 11 you see above.

Brand - When looking for tools, you need to identify the best brands so you know you're getting an excellent product sure to handle whatever the demands of the job. When identifying our selection, we found brands that kept cropping up and were always at the top of the most recommended options. These brands are well-known for their quality, reliability, and performance where other, lesser brands fall short.
Price - For the best quality tools, you can expect to pay a price, but we know that not everyone has the need or budget to pay a premium price. In making our selection, we sought to find a wide range of prices until we found something for everybody's needs. Within our selection, we found products perfect for the casual DIYer and for professional tradesmen, while also including mid-range products that offer performance at a reasonable, affordable price.
Reviews - As we said, we could not test these products out ourselves, and so to get an idea of how well they performed in action, we checked out the reviews to give us the lowdown on what we can expect from them. These reviews gave us insight into the good and the not so good about each product and allowed us to create an informative and balanced buying guide you can trust.
Quality - High quality is an absolute must when looking for tools, and this quality is determined by ease of use, durability, performance, and any additional features we think are cool. Without this quality, you can expect to purchase a product that may work once or twice but isn't ideal for the long run. We made sure to only select tools of the highest quality to ensure this isn't an issue for you.

Features To Look For In Ratchet Screwdriver
Even though you may have already found the perfect ratchet screwdriver (yay for you), check out these important features to look for before you confirm your order. While it may look good right now, it could be without important features you don't want to miss out on.
Number of Heads - A multi-head screwdriver gives you versatility when needing differently shaped bits. While most screwdrivers are compatible with the standard-shaped bits, there are other bits which require a different head port. These screwdrivers are better for professionals as they need a multipurpose tool to cover a variety of tasks. They may not be as required in DIY jobs, but if you feel the need for a multi-head screwdriver (just in case) then there's no harm in buying one.
Bit Storage - When buying a multi-bit screwdriver, it's important to consider the bit storage. The type of bit storage, which can be in a revolver style or housed in the handle can affect how easy it is to retrieve your bits quickly, which can be a blow to productivity and efficiency and this is one of the last things you want on a job.
Grip - A screwdriver that's easy to grip will save you a lot of hassle when using it. One that's too tough can cause strain and fatigue much quicker, which can make long jobs take even longer. The great thing about ratchet screwdrivers is that you never need to loosen your grip, which speeds up your job anyway, but different grips will affect how speedy it is. Soft grips are easier on the hands, but harder grips give you better torque.

Size - Your screwdriver needs to be large enough to handle easily, but not too large that it's heavy, cumbersome, and take up too much space in your toolbox. It's also smart to consider what environment and application you'll use it with. While smaller screwdrivers are cheaper, they may not have substantial torque needed for larger jobs, while a screwdriver that's too big won't be able to fit into tight spaces.
The size will also determine how many bits are included. The larger the handle means you can fit more bits, so if you're looking for a universal screwdriver, bigger is almost certainly better. For smaller DIY jobs, you may get on fine with a screwdriver that isn't too big, but still effective.
Magnet - You'll find two types of magnet possibilities in your ratchet screwdriver. Magnets are found on either the shaft tip, in the bit chamber or both. A magnetized ratchet screwdriver will keep your screws and bits in place and offers better security when switching between bits, preventing them from falling out and losing them, which isn't the end of the world but is irritating.
Sources: