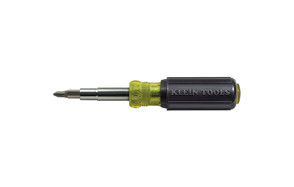 Klein Tools Ratchet Screwdriver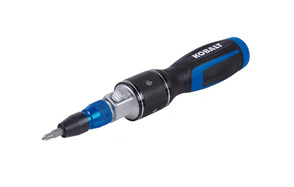 Kobalt 35-Piece Double Drive Screwdriver Set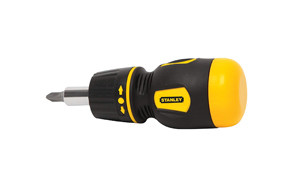 Stanley Stubby MultiBit Ratchet Screwdriver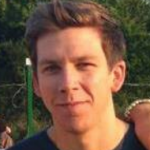 If you're on the cusp of completing your tool box, why not look at investing in the best ratchet screwdriver to transform your projects, both in professional and domestic environments?
Why would you need a ratcheting screwdriver though? Well, if you're tired of losing your grip on the handle and the screw, these screwdrivers will increase productivity and efficiency, with no need for any extra effort.
They do more than just make your labor less – well – laborious. They also provide excellent bit storage solutions for you, giving you a variety of screwdriver and nut driver options to reduce the clutter in your toolbox. They're easy to handle, effective, and you'll find yourself constantly amazed at what they can't do.
The Best Ratchet Screwdriver
Ratchet Screwdriver Buying Guide
How We Chose Our Selection Of Ratchet Screwdrivers
We didn't need to do any repairs around the office or at home, so instead of testing these products out as we'd typically want to, we looked at 4 key factors that determine the best products for you. These factors are the brand, the price, the reviews, and the quality, all of which helped us whittle down a wide range of products to find the 11 you see above.

Brand - When looking for tools, you need to identify the best brands so you know you're getting an excellent product sure to handle whatever the demands of the job. When identifying our selection, we found brands that kept cropping up and were always at the top of the most recommended options. These brands are well-known for their quality, reliability, and performance where other, lesser brands fall short.
Price - For the best quality tools, you can expect to pay a price, but we know that not everyone has the need or budget to pay a premium price. In making our selection, we sought to find a wide range of prices until we found something for everybody's needs. Within our selection, we found products perfect for the casual DIYer and for professional tradesmen, while also including mid-range products that offer performance at a reasonable, affordable price.
Reviews - As we said, we could not test these products out ourselves, and so to get an idea of how well they performed in action, we checked out the reviews to give us the lowdown on what we can expect from them. These reviews gave us insight into the good and the not so good about each product and allowed us to create an informative and balanced buying guide you can trust.
Quality - High quality is an absolute must when looking for tools, and this quality is determined by ease of use, durability, performance, and any additional features we think are cool. Without this quality, you can expect to purchase a product that may work once or twice but isn't ideal for the long run. We made sure to only select tools of the highest quality to ensure this isn't an issue for you.

Features To Look For In Ratchet Screwdriver
Even though you may have already found the perfect ratchet screwdriver (yay for you), check out these important features to look for before you confirm your order. While it may look good right now, it could be without important features you don't want to miss out on.
Number of Heads - A multi-head screwdriver gives you versatility when needing differently shaped bits. While most screwdrivers are compatible with the standard-shaped bits, there are other bits which require a different head port. These screwdrivers are better for professionals as they need a multipurpose tool to cover a variety of tasks. They may not be as required in DIY jobs, but if you feel the need for a multi-head screwdriver (just in case) then there's no harm in buying one.
Bit Storage - When buying a multi-bit screwdriver, it's important to consider the bit storage. The type of bit storage, which can be in a revolver style or housed in the handle can affect how easy it is to retrieve your bits quickly, which can be a blow to productivity and efficiency and this is one of the last things you want on a job.
Grip - A screwdriver that's easy to grip will save you a lot of hassle when using it. One that's too tough can cause strain and fatigue much quicker, which can make long jobs take even longer. The great thing about ratchet screwdrivers is that you never need to loosen your grip, which speeds up your job anyway, but different grips will affect how speedy it is. Soft grips are easier on the hands, but harder grips give you better torque.

Size - Your screwdriver needs to be large enough to handle easily, but not too large that it's heavy, cumbersome, and take up too much space in your toolbox. It's also smart to consider what environment and application you'll use it with. While smaller screwdrivers are cheaper, they may not have substantial torque needed for larger jobs, while a screwdriver that's too big won't be able to fit into tight spaces.
The size will also determine how many bits are included. The larger the handle means you can fit more bits, so if you're looking for a universal screwdriver, bigger is almost certainly better. For smaller DIY jobs, you may get on fine with a screwdriver that isn't too big, but still effective.
Magnet - You'll find two types of magnet possibilities in your ratchet screwdriver. Magnets are found on either the shaft tip, in the bit chamber or both. A magnetized ratchet screwdriver will keep your screws and bits in place and offers better security when switching between bits, preventing them from falling out and losing them, which isn't the end of the world but is irritating.
Sources: