Best CD Players In 2021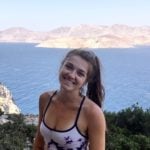 This product guide was written by Chloe Matthews
Support us! GearHungry may earn a small commission from affiliate links in this article.
Learn more
Out of style, you say? That is definitely not the case for Compact Discs (CDs). They have been around for quite some time and though MP3 and other formats are dominating the scene, they still remain relevant. Let's face it, streaming music may be a lot easier but a CD delivers that old-timey touch that reeks of quality. To get the purest sound out of a CD, there is one major component that must be present and it is a good CD player. There's one in every price range and one for every person. To prove that, here are some best CD players presently on the market.
The Best CD Player
Sony CDP-CE500 5-Disc CD Player




There's no need to throw your CDs out, in fact, with this CD player the motto is 'the more the merrier'. Staying true to the overall excellence of the brand, the Sony CDP-CE500 5-Disc CD Changer offers up an all-around amazing sound experience. This is accompanied by a bunch of other useful features that are a thrill for music lovers everywhere. It supports a bunch of audio formats and even goes as far as to support CD-R/RW so if you burn your own CDs you are in luck. It also allows for MP3, WMA as well as AAC files to be stored and played using a USB device.
Thanks to the fact that it has 5 CD carousels, there's no need to constantly get up in order to change the disc. For further convenience, it comes with a remote control to make everything more of a breeze.
Key Features:
This CD comes with a 5-disc capacity
Comes with an accompanying remote control
Comes fitted with a front-panel USB port which also allows for USB storage device
It can record songs from CD to USB
Specification:
Brand

Sony

Model

CDP-CE500

Weight

11.4 pounds
It delivers great sound quality
Comes with an auto-shutoff timer
Incredibly easy to install
There is no output for volume control
Repeat is only available with the remote control
The pause feature is temporary
Onkyo DXC390 6 Disc CD Player




If you are looking for that smooth sound, versatility, and all-around convenience then this is just the piece of machinery for the job. All this and more are housed in the heavy-duty chassis of the Onkyo DXC390 6 Disc CD Changer. Marvel at the wonders of 6 disc trays, 6 different repeat modes, as well as its 40 track programming capability. With these interesting features, you can stop worrying about unwarranted interruptions during playback. Speaking of the playback, thanks to the presence of Onkyo's one of a kind Vector Linear Shaping Circuitry (VLSC), this multi-disc CD player gives off crystal-clear playback. To ensure the durability of this entire set up, the Direct Digital Path is included. This is basically a high-quality cable that guards the intricacies of the audio signal from the sound given off by the surrounding circuits. For that extra sprinkle of convenience, this audio system comes with a remote control so you do not have to get up to perform basic functions. For more amazing high-quality audio devices, check out our guide to the best laptop speakers.
Key Features:
Comes with MP3 playback
It has a RI compatible remote control
Fitted with analog, optical and coaxial digital audio outputs
It can change up to 5 discs without interrupting playback
Specification:
Brand

Onkyo

Model

DXC390

Weight

13.23 pounds
It sounds great
CDs play automatically
The tray opens and closes smoothly
Durability is questionable
Faulty manufacturing
Sometimes skips discs

Thanks to handy little devices like this, boomboxes have not lost their appeal. The movie Say Anything (1989) had boombox popularity at an all-time high, but since then these pieces of machinery have had to fend for themselves. The Sony ZSRS60BT CD Boombox is packed with features that any music lover would be on board with. So, it is safe to say that it is doing well for itself. It allows users to enjoy all sorts of music from a wide range of media devices. Using software known as NFC One-touch, this portable CD player can easily be connected to a smartphone, then further be used to stream music over Bluetooth speakers. It also uses USB connectivity to play audio files or to even transfer them to or from a CD.
When it comes to sound quality, the best qualifying phrase is 'small but mighty'. You can make use of the Mega Bass feature or simply fully blast that sound using two speakers.
Key Features:
Comes with USB playback
It has Mega Bass sound enhancement
Comes in a portable design with a handle
Has FM and AM radio reception
Specification:
Brand

Sony

Model

ZSRS60BT

Weight

5.6 pounds
Easy to carry around
Has USB, NFC, and Bluetooth connectivity
Can record CDs onto USB
It has a hard time reading discs
The USB connectivity is a bit faulty
It has no frequency equalizer or tone control
Bose Wave SoundTouch Music System IV




How often do you get a CD player that can do it all? Internet streaming, Wi-Fi, Bluetooth and USB connectivity, AM, and FM reach among many others. This is just the tip of the iceberg when it comes to the Bose Wave SoundTouch Music System IV. Merging the modern with the old school is not a new concept but with this CD player, it seems brand new. A simple Wi-Fi connection can open up a whole new world of music with streaming services such as Spotify and Pandora right at your fingertips. Even better, you can tie all these services and options together using Alexa. Every room in your home could be filled with your favorite tunes with a simple command. The accompanying infrared remote control can take charge of everything from track selection to AM/FM selections. With this handy little device, you can truly have it all. For more amazing products from this renowned brand, check out our top picks of the best Bose speakers.
Key Features:
It is compatible with Alexa
Works with Wi-Fi and Bluetooth
It supports a range of audio formats
It comes with an easy to use the infrared remote control
Specification:
Brand

Bose

Model

738031-1710

Weight

13.23 pounds
It is small yet produces great sound
Extremely easy to set up
It can be used to stream music online
Music from the CD and the radion cannot be transmitted to external speakers
Durability is questionable
Faulty software
Yamaha CD-C600BL 5-Disc CD Changer

If you are looking for a contemporary product that still stays true to its old school roots then look no further. Enjoy an endless stream of high-quality audio with features fit for an individual in the 21st century. The Yamaha CD-C600BL 5-Disc CD Changer offers all of this up and more. This multi-disc CD player can play from a wide range of media; be it CD-R/RW discs, MP3 and WMA files from a disc or USB flash drive, it has got you covered. For convenience, it is well fitted with a display screen that shows the CD title, artists name as well as the track title. So, if you want to catch the details of the song you are listening to, there is no need to consult Shazam or Google. For even more convenience, it comes with Pure Direct mode which allows for compatibility with your iPod. All these features do not trump the fact that the audio playback is as smooth as they come.
You may also be interested in some of these quality blu-ray players from our list. Check them out.
Key Features:
It can accommodate and play 5 discs at a time
Fitted with a USB port on the front panel
Has a CD display that shows the song title
It has a number of playback functions
Specification:
Brand

Yamaha

Model

CD-C600BL

Weight

13.7 pounds
Good value for money
Provides a nice smooth sound
Has a quiet disc changer mechanism
Some users complained that it was not user-friendly
It is large and clunky
Poor user interface
TEAC CD-P650-B Compact Disc Player



Immerse yourself in an audio experience like no other and transport yourself to a time when music was pure and simple with this high-quality device. It may be built on simple precepts, but the best things in life do not need to be flashy. The TEAC CD-P650-B Compact Disc Player is packed with features that speak for themselves, and best believe that they speak fluently. First and foremost, its overall design is sleek and pleasing to the eyes, so there is no doubt that it will fit right into any setting. Nevertheless, this disc player is not just a pretty face, when it comes down to the nitty gritty it is ready to deliver.
It is fitted with a high-quality audio stereo digital to analog converter that is the magic behind the smooth sound it produces. It also makes provision for USB connectivity and iPod through the use of a USB Docking Cable. You may also like some of these awesome USB C earphones from our list, so be sure to check them out.
Key Features:
Fitted with a USB Port for iPod or USB connectivity
Comes with an accompanying remote control
It has a digital-to-analog converter
Records from CD to USB
Specification:
Brand

Teac

Model

CD-P650-B

Weight

12 pounds
Great value for money
It can play from both USBs and CDs
Aesthetically pleasing with great construction
Durability is an issue
There's no eject button on the remote itself
Problems with sticky CD trays
Wrcibo Wall-Mountable Bluetooth CD Player

When speaking of taking a concept and launching it to a whole other level, the Wrcibo Wall-Mountable Bluetooth CD Player is a tangible example. Its overall look and design is a clear indicator of wonderful things to come, and best believe that it does not disappoint. This multi-functional device can serve as a wide range of things. It works as a CD player, a home boombox, a Bluetooth speaker, an FM radio as well as USB flash drive player. With so many functions at its disposal, it is easy to think that it would be ridden with glitches. Nevertheless, this is far from the truth, it is a highly efficient audio machine that can function well in any given setting. What makes it even better is the fact that it can be installed in a range of different ways. You could mount it on the wall, put it on a desk, or simply install it under a cabinet flat. Either way, it will still deliver on a top-notch level. For some wireless music streaming options, check out our guide to the best-selling Bluetooth receivers.
Key Features:
It has built-in Bluetooth connectivity
Comes with a stand but can be mounted on the wall as well
It has wide compatibility
It is a safe option; radiation-free
Specification:
Brand

Wrcibo

Model

7545885113

Weight

1.98 pounds
Easy set-up procedure
It produces a high-quality sound
It is aesthetically pleasing with a good design
Durability is an issue
Faulty user interface
There's no cover for the CD tray and the remote control is flimsy
HOTT CD611 Personal Compact Disc Player

It is almost the size of a Walkman but it has all the features of a full-blown tabletop CD player. This portable CD player can provide the pleasures of high-quality sound on the go to all audiophiles out there. With the HOTT CD611 Personal Compact Disc Player any given location can become your personal party ground. It supports a wide range of audio formats and can equally be connected to external tower speakers if you are looking for more of a kick. For an even more immersive experience, it has a total of 5 sound effects which include pop, rock, jazz, classic, and BBS. Additionally, it has 5 playing modes which range from Shuffle to Single cycle, the possibilities are truly endless when it comes to this stellar device. The addition of its anti-shock and anti-skip protection make for a more wholesome listening experience. Nevertheless, pushing fate is not advisable, as such users are asked to refrain from using this device while running or walking.
Key Features:
Coated with anti-shock protection
Comes in a portable size
Has up to 5 sound effects and 5 playing modes
It has a convenient resume function
Specification:
Brand

HOTT

Model

CD611-black new

Weight

7.2 ounces
It is easy to install
Can be carried anywhere
It ensures that output music levels are steady
It does not include a cable to plug into the car stereo
The USB cord does not charge the device
Durability is a concern
Como Audio Musica Wireless Music System

Whether this is a CD player with a difference or a music player with a difference, one thing is for sure, it is unique. From the general aesthetics to the actual features incorporated there is no doubt that the Como Audio: Musica – Wireless Music System is as sleek as it is efficient. With this gadget, you can engage the use of multiple streaming sites and also enjoy an old fashioned rendition from a CD. All these features can be conveniently controlled using the Como Control App on your smartphone, or you could kick it back and make use of the accompanying remote control.
For your convenience, it comes with a total of 8 one-touch presets that can be used to save radio stations or even some of your favorite music sources. It can even be used to listen to music through noise canceling headphones if you want a more personalized experience. This is one device that is a long way from becoming obsolete, thanks to all its music sources, it can serve both the young and the old.
Key Features:
It has a single slot for CDs
Compatible with a range of streaming services
It has Bluetooth and Wi-Fi connectivity
Available in a number of finishes and colors
Specification:
Brand

Como Audio

Weight

13.3 pounds
It has a straightforward user interface
Produces stellar sound quality
Great connection of sound and connectivity
Software glitches
Cannot connect to internet radio
Durability may be an issue
Sony Stereo CFDS70BLK CD Player

Sony has always had a great reputation for making high-quality CD players. The Sony Walkman pioneered personal and portable music with cassettes and then became one of the biggest selling CD players of all time. These days, their CD player sales might not be as high but the products are just as good. The Sony CFDS70BLK is a mid-range CD player with a bunch of different functions to enhance your listening experience.
One of the most important features is the MEGA BASS® booster, which helps deliver a satisfying deep low-end response. The sound quality isn't amazing but it's better than the CD players of 20 years ago. The Sony CFDS70BLK can also play cassettes and has a small LCD screen to tell you information about the track, playback timing, and other features.
Key Features:
Full-function stereo sound 
CD-R/RW and cassette deck 
FM/AM tuner 
MEGA BASS® booster
Requires 6 C Batteries
Specification:
Brand

Sony

Model

CFDS70BLK

Weight

5.1 pounds
Competitively priced 
Impressive bass response 
Plays MP3s as well 
CD Player Buying Guide
CD players today can do a whole lot and are packed with features that have kept them from going obsolete. Nevertheless, there are so many brands, shapes, sizes, and price ranges out there that picking one could be a hassle. Here are some much-needed facts to keep you on the right path.

Features To Look For In CD Players
Audio Formats - There are a range of different audio formats out there and finding a CD player that is compatible with them is key. If you have any CD-Rs or CD-RWs that you have burnt yourself, they may not work on any old CD player. Another tricky format is SACDs because a player that is able to decode high-resolution audio layers is needed. Be sure to look out for a player that specifically supports all the formats you own.
Sound Quality - The main reason anyone would choose CDs over other formats is because of the superior sound quality. This can either be enhanced or toned down by the CD player being used. The great news is that good sound quality does not have to come at a great price. Based on this, it is quite easy to land an affordable product which will satisfy the ears of audiophiles everywhere.
Build Quality - This is an incredibly important feature to look out for. CD players need to have a certain amount of bulk in order to drone out vibrations which could mess up the audio signal. The best CD players have a strong, solid build and sturdy transport to hold and spin the discs. It influences the overall sound of your device and as such the build should be carefully examined before a purchase is made.

Connections - Typically, a CD player has a couple of analog RCA outputs which can conveniently be connected to a receiver or amplifier. There are other options one must take into considerations such as USB, Bluetooth, and Wi-Fi connectivity. These make for a more wholesome experience.
The best!
Gear, gadgets & stuff for men
Straight to your inbox