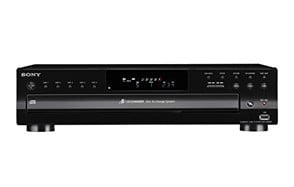 Sony CDP-CE500 5-Disc CD Player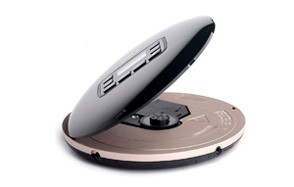 HOTT CD611 Personal Compact Disc Player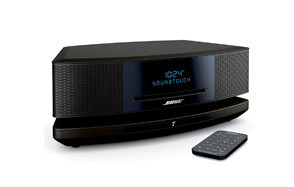 Bose Wave SoundTouch Music System IV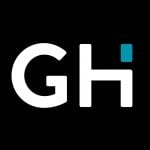 Out of style, you say? That is definitely not the case for Compact Discs (CDs). They have been around for quite some time and though MP3 and other formats are dominating the scene, they still remain relevant. Let's face it, streaming music may be a lot easier but a CD delivers that old-timey touch that reeks of quality. To get the purest sound out of a CD, there is one major component that must be present and it is a good CD player. There's one in every price range and one for every person. To prove that, here are some best CD players presently on the market.
The Best CD Player
CD Player Buying Guide
CD players today can do a whole lot and are packed with features that have kept them from going obsolete. Nevertheless, there are so many brands, shapes, sizes, and price ranges out there that picking one could be a hassle. Here are some much-needed facts to keep you on the right path.

How We Chose Our Selection Of CD Players
Brand - Say what you will, but a brand name stands for something in this day and age. There are certain brands you just can't go wrong with when it comes to CD players. People who stick to them rarely get disappointed since they have a certain standard to live up to. Anyone looking for a quality CD player should first look for the brands that dominate in the dissemination of electronics.
Price - Price range is a very tricky factor when it comes to any product out there. As much as people like to get good value for money, they do not want to break the bank either. Nevertheless, quality is often relative to the price of any given product and CD players are no exception to this. Depending on what you are going for, you may or may not need to put in some extra bucks.
Reviews - Once you find reviews on a certain product, you will be able to see the real face of the product. As aforementioned, there are so CD players out there and their manufacturers have no choice but to talk them up. The one sure way to know if a certain brand or make is the one for you is to take some time to read through reviews. Trial and error are not acceptable in this day and age, because all the information is at your disposal.

Features To Look For In CD Players
Audio Formats - There are a range of different audio formats out there and finding a CD player that is compatible with them is key. If you have any CD-Rs or CD-RWs that you have burnt yourself, they may not work on any old CD player. Another tricky format is SACDs because a player that is able to decode high-resolution audio layers is needed. Be sure to look out for a player that specifically supports all the formats you own.
Sound Quality - The main reason anyone would choose CDs over other formats is because of the superior sound quality. This can either be enhanced or toned down by the CD player being used. The great news is that good sound quality does not have to come at a great price. Based on this, it is quite easy to land an affordable product which will satisfy the ears of audiophiles everywhere.
Build Quality - This is an incredibly important feature to look out for. CD players need to have a certain amount of bulk in order to drone out vibrations which could mess up the audio signal. The best CD players have a strong, solid build and sturdy transport to hold and spin the discs. It influences the overall sound of your device and as such the build should be carefully examined before a purchase is made.
Connections - Typically, a CD player has a couple of analog RCA outputs which can conveniently be connected to a receiver or amplifier. There are other options one must take into considerations such as USB, Bluetooth, and Wi-Fi connectivity. These make for a more wholesome experience.