Best Leather Belts in 2021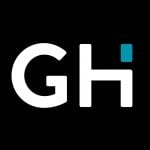 This product guide was written by GearHungry Staff
Published
September 27, 2018
Support us! GearHungry may earn a small commission from affiliate links in this article.
Learn more
The late and legendary Mitch Hedberg, undisputed King of One-Liners, once said 'My belt holds my pants up, but the belt loops hold the belt up. I don't really know what's happening down there. Who's the real hero?' For the sake of argument, we're going to go with belts like the ones coming to the rescue to save the damsels-in-distress that are our pants, and there is no type of belt more heroic than leather belts. These types of belts are timeless accessories that can be mixed and matched with any kind of attire and still look totally on point. They have such versatility that they wouldn't look out of place at casual gatherings, at the office, or more formal affairs, complete with monocles, masques, and martinis. What we're trying to say is that there's no occasion where a leather belt would be considered too dressy or too casual, so if you don't have one in your wardrobe, it's time to change that. To help you maximize your wardrobe's potential, we've put together this super helpful list of the best leather belts for your enjoyment. There's no place left to hide, so check this out.
The Best Leather Belt
Hugo Boss Garney Leather Belt



Our top choice for the very best leather belts the world has to offer is this Hugo Boss Garney belt that comes in both black and brown leather for you to pick and choose what works best for you and your wardrobe. Its design makes it one of if not the best designer belts on our list, and can be matched with either dress pants or jeans for a wholly sophisticated look every single time.
It offers a perfect fit that will suit most guys, without needing to add extra holes, and the craftsmanship on the 100% cow leather should leave all other belts envious of its quality. The gunmetal hardware adds a touch of rugged badassery to an otherwise highly professional accessory and keeps it well within the realms of perfect business attire.
For anybody who likes to add a piece of modern style to their everyday shirt and tie look, then this is the kind of belt that will provide you with the best results. We're not saying its a magic belt (we're pretty sure it isn't, anyway), but with a belt like this, you'll hit every green light on the way to work, you'll always find a parking space, and you'll be getting that promotion much quicker than you anticipated. Huh, maybe it is magic after all. Make sure you also check our gun belts list for more great items like this. 
Key Features:
100% cow leather
Modern gunmetal hardware
3.5 cm wide
Available in black and dark brown
Ideal for the professional environment
Specification:
Brand

Hugo Boss

Model

50385731

Weight

6.1 ounces
Levi's Reversible Casual Jean Leather Belt








Sometimes it can be hard to decide what color belt to go for. Levi's have realized this and they've come to your rescue by designing a belt that is reversible so you never have to stress yourself out with making a complicated decision again! Levi's Reversible Casual Jean Belt is the perfect partner for a worn pair of jeans as you kick it around the house, completing yard work, or just relaxing watching the football, and brings with is a style that is truly American.
Every day, you can choose which side of the belt you feel like rocking that day, and if you change your mind, just switch it over. Although we should advise you to do this in the privacy of a bathroom stall, there's no need for any public belt-removal. Simply twist around the end of the buckle and you're away.
But it's not just a cool novelty selling point, with this belt you essentially two belts for the price of one, and you can't beat that kind of deal, especially considering its careful construction that is ideal for days where you don't feel like doing anything at all. If casual was a belt, then it would look exactly like this. Be sure to also check out our list of the tool belts for more great items like this.
Key Features:
Reversible construction for versatility
Rotatable buckle
Available in a variety of colors
Matte silver belt buckle
Ideal for casual environments
Specification:
Brand

Levi's

Model

11LV1226

Weight

1 pounds
Columbia Trinity Casual Leather Belt




This Columbia Trinity Leather belt is an accessory that comes at a nearly unbeatable price. Crafted with the top of the range 100% genuine leather, you'll receive quality, and durability that will make this a belt to last a lifetime. Despite its casual look, it is really versatile enough to be paired with any outfit no matter how highbrow the occasion and will never go out of style.
Ideally, though, the perfect situation to wear this belt is in smart-casual settings where you're expected to make an effort,  but not too much of an effort so that it looks like you're trying too hard (and have you ever been the most overdressed guy at a party? It sucks). Luckily, this belt avoids any chance of that, and you'll just be the best-dressed guy there, instead.
For authenticity, it comes stamped with the Columbia accent, adding an air of sophistication and its the single-prong nickel buckle is not just sturdy, but also provides a commanding statement of style that is hard to come by even with more expensive belts. Furthermore, the feather edging, complete with tonal topstitching, boasts both quality and assurance that this is a belt that you can rely on.
It would also make a cool style gift under $25 for someone special in your life.
Key Features:
Genuine leather
Logo-stamped accent
Feather edging with tonal topstitching
Single-prong nickel buckle
Versatile for any occasion
Specification:
Brand

Columbia

Model

11CO02L4

Weight

1 pounds
Dante Leather Ratchet Dress Belt with Automatic Buckle




Dante's Ratchet Dress Belt is our pick for the best men's leather belts if you're thinking strictly about value. Buying this belt will provide you with something unlike you've ever seen, and will introduce you to a whole new dimension of possibilities that will have you questioning everything you knew about belts before.
It has been designed with an automatic buckle and a total absence of belt holes so you'll never struggle to buckle up on those challenging early winter mornings where you're still half-asleep. But it's not just that. The belt itself is stylish, really, really stylish, and is perfect for both the work environment and more casual get-togethers between buddies after a long time no see.
Available in a variety of colors, you're sure to find something that suits you, and its durability, thanks to sturdy stitching and high-quality leather, means it will withstand boardroom after boardroom, hike after hike, and mammoth Thanksgiving meal after mammoth Thanksgiving meal. Crafted with expert workmanship, this high-quality is a belt that is sure to be a hit with anybody as soon as they slide it through that first belt loop. A truly great product at a truly excellent price. Our handy guide to weightlifting belts features more great products like this.
Key Features:
38 unique adjustments for an always-comfortable fit
Simple to use
Timeless style
Maximum durability
Gift box possibility for a special occasion
Timberland Casual Leather Belt




No list of the best belts would be complete without a mention of our good friends at Timberland. This Casual Leather Belt is constructed for the wilderness and comes with a tough, rough, and ready design that is ideal for anyone who loves to spend their free time in the depths of the forest, chopping wood, tracking game, and basking in the quiet of nature, but can also blend in perfectly in the city. 
Made of full-grain leather, this is a belt that is fit for all seasons and can more than handle heavy wear. The buckle has an antique finish to really drive home that crisp, New England rustic feel Timberland is famed for, and you'll be treated to an embossed Timberland accent next to the buckle to show off to your newfound animal friends.
Another handy feature is the leather sleeve on the outer part of the buckle, which might merely be an aesthetic choice, but actually keeps the belt from wearing too much when buckled tight. Similarly, the buckle is secured using the foldover and sewn leather technique which provides extra durability and will prevent it snapping away. Whether you love the peace and quiet of the forest or feel at home in the hustle and bustle of the big city, this is a belt that will serve you well, and last you for however long you are there for.
Key Features:
Antique-finish buckle
Designed for all-season wear
Smooth to the touch with rich color
Sturdy and durable
Embossed Timberland logo next to the buckle
Specification:
Brand

Timberland

Model

B75392

Weight

5.9 ounces
Bulliant Slide Ratchet Leather Belt




Sliding, hole-free men's belts are becoming more and more prominent and accepted as a stylish accessory choice and the Bulliant Slide Ratchet belt can provide this style with ease. It comes in a variety of colors to suit either business or casual, has an embossed diagonal stripe design that makes it stand out against more traditional flat-to-the-touch belts available.
It is sold in only one size, but this doesn't matter and you can easily cut away any excess leather to ensure the perfect and comfortable fit, so you can find the exact size to suit you, without it looking like you're a child who's borrowed their dad's belt to play dress-up. The 32 separate sliding positions mean that there's a slot to fit everybody to maintain that much needed professional aura in the office.
Along with a micro-fabric solution, you'll be purchasing a belt that will be as durable in both the fashion and wear categories, while the zinc alloy buckle is scratch resistant to keep it looking smart and sophisticated even after a whole day of wear. If you're someone who needs a belt every day but have been burned too many times before, then taking the Bulliant Slide Ratchet into consideration could be the solution you've been craving for so long. Or it can also make a perfect stylish gift for your loved ones. 
Key Features:
Easy trim to fit any sized waist
Exact fitting system for simple fit
Maximum durability with micro fabric solution
Scratch resistant zinc alloyed buckle
Suitable for any occasion
Specification:
Brand

Bulliant

Weight

1.34 pounds
Dickies Double Prong Leather Belt



This Dickies Double Prong Real Leather Belt is perfect for anybody who needs something tough enough to withstand high-intensity jobs that require a massive amount of lifting, lugging, dragging, tugging and anything else you'd find on a construction site, battling a fire, or working with your hands. All Dickies products come with a reputation of being top quality and able to handle any situation, and this belt is no different.
The leather is neither too stiff nor too flexible, which provides good pant support where lower quality belts might fail, and the buckle comes with a smart matte finish so you won't blind your coworkers with it when the sun catches it just right. The double prong feature not only looks good but also ensures that ample security and snap prevention that single prong buckles can't supply.
If you do a lot of crouching, bending, twisting and turning, then this is a belt that will stay strong in all situations, while still allowing you the freedom of movement to get the job done. This Dickies belt is a working belt for workers and is an essential accessory all across America's construction sites, under kitchen sinks, and other places that are often underappreciated but nonetheless responsible for making America tick.
Key Features:
100% genuine leather
Double prong harness for extra stability
Ideal for outdoor professionals
Highly durable and wear-resistant
Multiple colors available
Specification:
Brand

Dickies

Model

11DI02J5

Weight

8 ounces




Fossil Joe Belt is a perfectly unassuming and casual belt that can still be combined with your office wear without looking out of place or prompting the office fashion police to confront you in front of everyone else (just leave it, Karen!) It's crafted with 100% genuine leather and is available in three different colors: black, brown, and high-class cognac so you can decide what's best for you.
The nickel roller buckle is secured with roll-over leather for additional support, and it also comes with a smart leather keeper which is embossed with the Fossil logo that can also be found on the buckle. All of this adds up to a top quality belt that is sure to last no matter your situation.
If you are or know a guy called Joe, then this is the perfect gift for him, and even if you don't it's still a classy and reliable leather belt that you can wear with confidence anywhere you like. Or it can be a nice leather gift for someone special.
Key Features:
100% leather
Logo-debossed keeper
Nickel roller metallic buckle
Available in black, brown and cognac colors
Top grain leather
Specification:
Brand

Fossil

Model

MB1252609

Weight

1 pounds
Carhartt Legacy Leather Belt




Our next choice is this astoundingly stylish full grain leather belt from Carhartt. It is strong, sturdy but still simple enough to not distract from the rest of your outfit and delivers remarkable reliability in its durable construction. Available in either black or brown, there's never a situation that you'll feel lacking the right look when wearing this belt.
Complete with a genuine Carhartt stitched patch logo, you can ensure you are buying quality, and the women inlay provides additional support even after many years of wear. At 1.5 inches, it is a standard width for belts that is sure to fit snugly and comfortably in your belt loops whether you're attending a work function, your best friend's wedding, or just a casual date night with your better half.
Carhartt Legacy Leather Belt provides immense quality and sophistication for whoever chooses to strap it around their waist and is the ideal accessory to complete your look with ease. Wear it with pride, and create a Legacy of your own. If you like the brand, make sure you also check our Carhartt jackets guide.
Key Features:
Full grain leather
Genuine Carhartt stitched patch logo
Stylish and sophisticated design
Available in black or brown
Ideal for either casual or formal wear
Nike G-Flex Pebble Grain Leather Belt




Yeah, Nike does a lot more than simply make cool sports gear and cause an uproar with their marketing campaigns. Here, they've taken their revolutionary G-Flex technology that has proven so successful in other products and created a belt that you'd be happy to buckle up with day after day. Its excellent quality gives it more than enough excuse to flex on the competition, and
It's constructed using genuine leather and comes with a feather edge strap with double stitching for greater durability and overall high quality. The silver harness buckle comes with the famous Swoosh logo, which is also present on the keeper. The belt fits as advertised and has a helpful feature of stretching slightly as it gets worn in, so you can get the most out of it.
It's a surprising contender for one of the best of the best leather belts on our list. There's just something about it that doesn't necessarily scream class, but instead says it leveled and confident, silencing all around it and then being followed by murmurs of agreement from around the table, and that's all it requires.
Key Features:
Crafted with Nike G-flex technology
Engraved Swoosh logo on keeper
100% leather
Feather edge strap with double stitching
Excellent and reliable fit
Calvin Klein Smooth Reversible Leather Belt



Absolutely one of the most stylish and supreme men', designer leather belts not just on this list, but in the entire world, the Calvin Klein Reversible belt gives you two belts in one and will save any last-minute belt-picking decisions and allow you to leave the house confident that things can always change if they need to.
It has been designed with one side black leather and the other side brown, so you can mix it and match it with your best tux, your favorite jeans, or your coolest suit and not worry about looking like you got dressed in the dark. The 100% leather provides you with excellent durability and matte buckle with engraved Calvin Klein logo looks sleek and modern.
The leather feels soft and is flexible enough not to crack when first wearing it while still deliver strength that cheaper belts cant provide. Its reversibility makes it massively versatile and it's easy to switch over with a mere flick of the wrist, and the belt will do the rest for you. If you're looking for an expensive-looking belt that gives you more than you bargained for or if you are looking for a nice Christmas gift, then look no further.
Key Features:
Reversible design to suit any situation
100% leather
Modern silver-tone buckle
Switch between either black or brown color
Metal keeper and engraved logo on buckle
Specification:
Brand

Calvin Klein

Model

79234

Weight

1 pounds
Tommy Hilfiger Casual Belt




The final notch on our list of belts is another one of those top quality designer belts, this time from Tommy Hilfiger. A Casual Belt, you'll feel at home wearing it while shooting pool at the bar, chilling with family and friends with the barbecue blazing in the yard, or cruising along the highway blaring Springsteen and forgetting about your troubles. Its available in either black or brown and is constructed using oil tan brindle leather which gives it a timeless matte look finish.
The buckle is crafted with an antique silver for a splash of sophistication and comes with the famed Tommy flag logo on the keeper that doesn't feel too garish or proud, but still lets you and everyone else know this is the real deal.
If you're looking for a belt that is sure to be a hit in any atmosphere, then Tommy Hilfiger has got you covered. It is a massively modern and stylish belt that would belong in any guy's closet and will provide years worth of wear while retaining its modern appeal.
Key Features:
Ideal for relaxed and chilled out occasions
Multiple colors available
Antique silver finish buckle
Leather keeper loop
Accented with genuine Tommy flag logo
Specification:
Brand

Tommy Hilfiger

Model

08-4171

Weight

7.2 ounces