Best Garden Hoses In 2022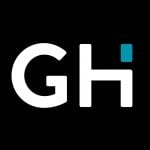 This product guide was written by GearHungry Staff
Last Updated
February 20, 2019
GearHungry Staff
GearHungry Staff posts are a compilation of work by various members of our editorial team. We update old articles regularly to provide you the most current information. You can learn more about our staff
here
.
GearHungry may earn a small commission from affiliate links in this article.
Learn more
Because there are so many out there and because it's often difficult to tell the difference between one garden hose and another it's tempting to just grab the first one you see and head for the checkout. But when you do that you potentially do your garden a disservice because, in fact, all garden hoses are not created equal. Where a cheap garden hose may last a year a high quality hose may last 5 or even 10 years. In this review guide we'll look at the best garden hoses on the market for 2019 and then examine some of the things you'll want to look for in a good garden hose.
The Best Garden Hose




The Flexzilla Garden Hose is an all-weather wonder that retains its flexibility even when the mercury dips to -40 degrees Fahrenheit. It's tough, tear resistant and easily maneuverable around all manner of backyard obstacle. It's highly resistant to kinks, won't degrade in the sun, and features tough, aircraft grade aluminum couplings. It also features durable rubber o-rings to prevent leakage and an inner core that won't fold under pressure. In addition it's memory resistant, meaning it will still lay flat regardless of how many times it's been coiled up. Its versatility, all-weather reliability and affordability make it our hands down Best Choice. This is one of the gardening tools you definitely need in your garden.
Key Features:
Durable rubber o-rings to prevent leakage
Memory resistant to prevent coiling
Made from aircraft-grade aluminum
Specification:
Brand

Flexzilla

Model

HFZG550YW

Weight

1.6 ounces
Camco TastePURE Garden Hose

The Camco TastePURE Drinking Water Hose will give you a lot of fun without having to bother about holes and damaged areas where the water escapes. Even if you accidentally move over with the wheelbarrow or leave the hose lying in the sun, it does not damage as quickly as conventional hoses. Most importantly, it can also be used as a drinking water hose as it is NSF certified which means you can trust this product when drinking water directly from it.
It is also CSA Low Lead Content Certified and offers a PVC and BPA free construction. You can trust this 25 inches long product to continue its efficient job in the long run, And that's not all; being robust yet flexible means it can be used excellently for all work that needs to be done in the garden with water. The ends are compatible with most standard garden hose connections; therefore, it can be connected to a lawn sprinkler and can be quickly used for both cleaning and watering plants. You may also like some of these rain barrels from our list, so check them out.
Key Features:
PVC and BPA free
NSF and CSA Low Lead Content Certified
25 inches long
Can be used for drinking water
Specification:
Brand

Camco

Model

22783

Weight

1 pounds
Swan Products Compact Lightweight Garden Hose




While Swan Products is keen to attach the Miracle Grow name to their garden hose it doesn't actually distribute that well known nutrient mix to your plants. Marketing aside however it's tough, well-made, meets federal lead free standards and has a burst limit of 400 psi. In spite of its name (who would want to drink Miracle Grow?), it's drinking water safe and at 50 feet in length, it's likely long enough to handle any of your backyard applications. It's also highly resistant to kinking and features crushproof solid brass couplings. Our handy guide to the best weeding tools features more great products like this.
Key Features:
Crush proof couplings.
1/2 inch diameter.
For domestic or commercial applications.
Reinforced at critical stress points.
Won't twist after repeated use.
Lead free construction.
Drinking water safe.
Specification:
Brand

Swan Products

Model

MGUL12050

Weight

4.85 pounds
Teknor Apex Neverkink PRO Garden Hose

The Neverkink from Tekno Apex is a tough, reliable, kink-resistant beast that will stay flexible down to -45. Which means it's great for both domestic and commercial applications. It's treated with the company's Microshield antimicrobial technology that makes it inhospitable to mold and mildew. While it's not intended to drink from it will provide years of reliable service watering your plants, washing the car and cleaning the siding on the house in the springtime. While the hose itself is nice and light the aircraft-grade aluminum used in the couplings is extremely tough. This makes a perfect gift for gardeners in your life. 
Key Features:
Various lengths on offer
Industrial strength and lead-free aluminum
Weather-proof and built with a shield to prevent mold and mildew
Stays flexible even at 45 degrees
Specification:
Brand

Teknor Apex

Model

1094721

Weight

8 pounds
TheFitLife Flexible and Expandable Garden Hose

In the case of the TheFitLife Flexible and Expandable Garden Hose, it is striking that it always stays wonderfully straight and never knots or devours. So it is always ready to use without having to untangle him first. What's more, the high-temperature sensitivity of the hose is also a great advantage. It can be used at temperatures of up to 98 degrees Celsius. It does not melt from the heat, nor does it become porous in the cold. So the hose can remain in the garden all year round without being damaged. Additionally, the hose owes its excellent properties to the dense and rugged polyester fabric it is made of.
As this is a lightweight and flexible hose, it always returns to its original shape. So working with it is much less cumbersome, as with most other hoses this length. The hose ensures an excellent flow and can therefore also be used for all work in the garden. It can be connected to a high-pressure washer as well as connected to the pump for irrigation or for pumping water. At the end of the night, the hose is effortlessly rolled up again. Be sure to combine it with some of the best garden hose wands.
Key Features:
Lightweight and flexible hose
Twist and tangle-free
Can be used at temperatures of up to 98 degrees Celsius
Dense polyester fabric used in its construction
Specification:
Brand

TheFitLife

Model

TFL-2019NEW-BLACK-25FT-FBA

Weight

2 pounds
Bionic Steel 304 Stainless Steel Metal Garden Hose



Who said a garden hose has to be rubber or poly? The Bionic Steel Stainless Steel Garden Hose redefines practicality. It's narrower than most hoses, has a flexible steel casing over a latex core, won't break down in the sun, won't crack in the cold and coils up in a snap after use. It's also extremely light at just 3 pounds (longer lengths will weigh more obviously) and extremely tough with crush proof stainless steel couplings. You'll pay a little bit more for it but you're likely to get years of dependable use out of it. Be sure to also check out our list of the best hedge trimmers for more great items like this.
Key Features:
Latex lining with durable steel sleeve.
Extremely flexible in all weather.
Won't crack from the sun or cold.
Weighs a scant 3 pounds.
Coils and uncoils with ease.
Cast stainless steel couplings.
304 stainless steel hose casing.
Specification:
Brand

Bionic Steel

Model

1583

Weight

3 pounds
Gilmour Pro Farm And Ranch Hose

The distinctive Gilmour Pro Farm and Ranch House hose is double reinforced for commercial applications. But with a 5/8 inch diameter it's not going to be too heavy for domestic use either. It features a specially designed collar that reduces the chance of kinks at the spigot, heavy duty solid brass couplings that are naturally antimicrobial and a 6 layer, doubly reinforced hybrid exterior that will withstand years of being dragged about. You'd have a hard time creating kinks in this hose even if you tried. But in the unlikely event it did kink and crack it also comes with a limited lifetime warranty. If you like working around your garden, check out our guide to the best leaf shredders. 
Key Features:
Double reinforced construction.
For domestic or commercial use.
Abrasion resistant exterior.
Rubber o-rings for tight seal.
Resists kinking.
5/8 inch diameter with 90 foot length.
Limited lifetime warranty.
Specification:
Brand

Gilmour

Model

829901-1001

Weight

11.75 pounds
Briggs and Stratton 50-Foot Garden Hose

With nickel-plated solid brass couplings that are virtually crushproof and robust genuine rubber o-rings guarding against leaks you can tell just by looking at either end of the Briggs and Stratton 50 foot Garden Hose that it's built to last. This is a genuine heavy duty garden hose with a 100% rubber cover that retains its flexibility regardless of the weather and stands up to repeatedly being dragged through the yard and across the driveway and walkways. It will also accommodate hot water up to 200 degrees. Be sure to combine this with a cool garden hose nozzles from our list. For more useful products like this, check out our selection of the best pressure washer hoses.
Key Features:
Accommodates water up to 200 degrees.
Heavy duty crush proof couplings.
Retains flexibility regardless of temperature.
100 percent rubber garden hose cover over latex.
100T rubber is kink resistant.
5/8 inch by 50 feet.
Genuine rubber o-rings.
Specification:
Brand

Briggs & Stratton

Model

8BS50

Weight

9.65 pounds
Stanley Fatmax Professional Grade Water Hose




Stanley, the well-known maker of world-class power and garden tools, applies their engineering expertise to the common garden hose and the result is the Fatmax Professional Grade Water Hose. It features a swivel grip at each end to prevent connector kinks and polyfusion technology where PVC and polyurethane are combined to produce a shell of incredible durability and flexibility. In addition, there are both anti-kink and anti-memory features that ensure the hose will always answer the call in proper shape. The aluminum/titanium couplings are incredibly tough and the cherry on the cake is the 500 psi burst strength. For all these reasons and more it's our Premium Pick. Before you water your lawn, make sure you mowed it with one of the best robot lawn mowers from our list.
Key Features:
Polyurethane and PVC hybrid.
Crush proof aluminum/titanium couplings.
500 psi burst strength.
Anti-kink technology.
For home or commercial use.
Abrasion resistant cover.
Flexible to -15 Fahrenheit.
Specification:
Brand

Stanley

Model

BDS6650

Weight

7 pounds
Swan Products Camping And Boating Water Hose



The final item on our list of best garden hose is this second entry from Swan Products. While the Camping and Boating Water Hose is obviously marketed for the non-gardening crowd you're going to find this hose provides just about everything you want from a good backyard watering hose. It's tough and kink resistant. It features what Swan calls "hose armor" to protect the ends from the scourge of kinking, it meets California lead free standards and the coupling are made from crush proof cast brass. So if you back over them with the car there's nothing to worry about. Overall, the hose is light and coils easily like a good garden hose should. It's 50 feet long to reach your remote flower beds and it won't take a bite out of your bank account.
Key Features:
Crush proof aluminum couplings.
Lead free construction.
Highly resistant to UV damage.
5/8 inch by 50 feet.
300 psi burst limit.
Hybrid rubber garden hose.
Specification:
Brand

Swan Products

Model

ELMRV58050

Weight

5.5 pounds
GrowGreen 50ft Garden Hose

The 50-ft GrowGreen Garden Hose is one of the best garden hoses for those who are short on space. The reason? It expands three times its size when water passes through it. So, when you store it away after use, it's actually only around 16 feet long. This ingenious design is perfect for anyone with a smaller garden, not much shed space, or just a passion for saving space. Made from high-pressure resistant latex, it's super durable and won't tangle, twist, or kink. All of the connectors are made from brass, making them resistant to corrosion and rust. Plus, this hose can handle 145PSI/ 10Bar, which is much higher than the normal operating water pressure. If you're not totally convinced by the quality of this hose, you can trust the lifetime manufacturer's warranty.
Key Features:
50ft latex hose 
Only 16ft without water
Comes with a hose nozzle
Lifetime manufacturer's warranty
Specification:
Brand

GrowGreen

Model

82-GHB-50

Weight

2.89 pounds

If you've got a lot of outdoor space, you're going to need a big garden hose. This HBlife Garden Hose is 100 feet long, giving you plenty of room to move around freely. It's made from the same latex material we've seen in other garden hoses, allowing it to stretch to three times its natural size. So, when there's no water passing through this hose, it's only 33.5 feet long. For durability, the double latex hose has an extra-flexible 3750D polyester fabric cover that stops it from leaking, tangling, twists, or developing kinks. HBlife reckons that their hoses last around three times as long as other garden hoses. 
In addition to the actual hose, you get a metal garden hose nozzle with eight settings, a storage bag, spare rubber seals, and a user manual. That means you've got everything you need to start watering the plants, washing the car, or having water fights. The hose is protected by a 30-day money-back guarantee and a one-year warranty, so if you're not 100% sold on the features, you can try it out for yourself. For some quality products to help you clean around the house, check out our guide to the best pressure washer guns.
Key Features:
100ft double latex hose 
3750D polyester fabric cover
Only 33.5ft without water
Comes with hose nozzle, storage bag, spare seals, and user manual 
30-day money-back guarantee 
One-year warranty
Specification:
Brand

HBlife

Weight

5.49 pounds
Garden Hose Buying Guide And FAQ
Features To Look For In Garden Hose
As we said at the outset of this best garden hose review guide if you just grab the first garden hose you see you'll likely be doing yourself, your wallet and your garden a disservice. Here are the things to keep in mind when looking for the right garden hose.
Length - If you just grab any old garden hose you may be in for a surprise when unspool it to water the garden. That's because there is no standard length for a garden hose. They typically come in 25, 50, 75 and 100 foot lengths. So if you need 75 feet and grab 25 feet, well, it's back to the store for more hose. The best thing to do before you spend your hard earned money on something that's not going to fulfill your needs is to get out in the yard and measure how far it is from the faucet on the side of the house to the furthest point you'll need to water.
And remember, the longer the hose the heavier the hose. So don't just pick up a 100 foot hose in order to cover all the bases if that's not what you need. If all you really need is a 25 foot hose it will be a major headache to move the super long hose around and re-coil it when you're done. In addition, the longer the hose the less the water pressure. And water pressure is important if you use attachments to distribute water.
Diameter - The diameter determines two things: how much water is released and how heavy the hose will be when it's full of water. Most garden hoses are 5/8", although 1/2" and 3/4" inch hoses are also available. In most cases a 5/8 inch hose will be appropriate for just about any backyard application. 1/2 inch hoses will also work for hand watering the flower beds and such but anything larger than that and you are getting into the realm of large scale commercial applications. Keep in mind that a 3/4 inch hose will carry twice the water volume of a 5/8 inch hose. And twice the water volume means twice the weight. If you are unsure which diameter to get, but the area that needs watering is nothing out of the ordinary, a 5/8 inch hose should serve you well.
Material - The garden hose may be fashioned from any one of several different materials.
Rubber - For years rubber was considered the best, most reliable material from which to make a garden hose. After all, it's flexible, which reduces the chance of the hose kinking and breaking, it's durable (tires are made of rubber for a reason) and it is pretty much impervious to weather, within reason. It also responds well to high water pressure, where less substantial materials my spring a leak.
So why isn't every garden hose made of rubber? For one, because it's heavy. A 50 or 100 foot rubber water hose full of water is going to present a challenge even for a healthy person to drag around the yard. Still, rubber hoses are fairly common for all the above-cited reasons. Plus the fact that many are rated safe to drink from and a rubber hose is also better at handling hot water. So if you ever need to drain the water heater for any reason you can use your rubber garden hose.
Vinyl - The vinyl garden hose is a lightweight alternative to the rubber garden hose. They're easy to drag around and easy to coil up when you're done with them. They're also typically the least expensive type of garden hose. The vinyl garden hose is good for use in moderate climates where it never gets extremely hot or cold.
That's because extreme heat can warp a vinyl hose and extreme cold can cause it to become brittle, even if it's sitting in your garage during the winter unused. When you take it out in the spring to get gardening you may find that during the winter it developed cracks. Even in moderate climates however, the vinyl hose will eventually develop cracks and leaks, particularly around the connectors.
Polyurethane - Polyurethane occupies a kind of grey area between vinyl and rubber. The polyurethane hose is usually free of harmful chemicals so many of them are theoretically safe to drink from, it's stronger than vinyl, almost as light and it's very flexible like rubber. The polyurethane hose can also be used to transport hot water and does not develop kinks easily, like a vinyl hose will.
So what is keeping every hose from being a polyurethane garden hose? Because they cost more than vinyl and many people don't see the point of investing the extra cash in something that's just going to move water from the house to the flowers. Still, if cost is not a major consideration for you then it's likely you won't regret purchasing a polyurethane water hose.
Hybrid - Some contemporary garden hoses are fashioned from hybrid polymers that provide reliable flexibility and extreme durability at the same time. Others feature multi-layered construction with latex or some other similar fabric inside and a tougher but still flexible outer layer over the top. This type of construction makes for a very light and flexible hose, even when the temperature plummets to well below zero. Still other hoses feature a polyurethane/PVC hybrid blend that again is extremely durable, lightweight and flexible.
Flexibility - Flexibility is important for a couple of reasons. First, when you finish with the hose you have to coil it up. If the hose is not flexible coiling it will cause it to kink, which will eventually cause cracks to appear. Often sooner rather than later. Second, you need to be able to move the hose around backyard obstacles and often into out of the way areas. And to do so it needs to be flexible. Most every type of hose will kink up to some extent. It's a matter of how well they respond to kinking. Rubber hoses for example snap back to their original shape easily and dependably. While vinyl hoses, for all their lightweight affordability, will not suffer kinks very long or very often before developing cracks.
Couplings - The connectors on a garden hose may be made from any of several different materials.
Plastic - Yup. Plastic. Some garden hose connectors are fashioned out of high quality plastic that's tough and light and relatively durable. But their main attraction is that they're inexpensive. That said even the most durable plastic coupling isn't going to be able to compete with brass or stainless steel in the toughness arena and is likely to need replacement after a year or two at most.
Stainless - Stainless steel connectors are likely to outlive your hose. They're unaffected by weather extremes, won't chip or crack like plastic connectors can and are virtually impervious to damage from being dropped or dragged across the yard or the driveway.
Brass - Brass connectors come in two forms: either cast or stamped. Stamped or formed brass couplings are the more fragile of the two and can be damaged without much effort. Even so they're still more durable than plastic. Cast brass connectors are the classic garden hose connectors. They're heavier and tougher than stamped brass and as tough as stainless steel. Brass has the added benefit of being naturally antimicrobial. Which is why brass connectors have long been a garden hose favorite.
Aluminum - In recent years aluminum couplings have become increasingly popular. They're light, inexpensive, corrosion resistant and tough. Couplings cast from aircraft grade aluminum are almost (almost) as tough as those cast from brass or stainless steel. If aluminum has a downside it's that it is susceptible to microbial development.

Types Of Garden Hoses
While many folks tend to think a garden hose is a garden hose, there are actually quite a few different types of garden hose ranging from the traditional to the expandable and running the gamut from cheap to pretty darned expensive.
Traditional - The traditional garden hose has been around for decades and is as familiar a part of the domestic landscape as the porch light or mailbox (although the mailbox is becoming something of an endangered species of late). This is an all-purpose hose used for everything from watering the lawn to washing the car. It's usually fashioned from vinyl, rubber or polyurethane and can be anywhere from 25 to 100 feet in length. Most of the garden hoses on our list are a form of traditional garden hose.
Flat hoses - The flat hose looks like a miniature version of the firefighter's hose. It lays flat on the ground with a deflated appearance until the water is turned on. Flat hoses are typically made of vinyl and are best for applications that don't require a lot of flexibility. It's not common to find them in homes but it's not unheard of.
Sprinkler hoses - The sprinkler hose is perforated along its length and sends a mist into the air that settles on the garden or lawn. Some people turn them around so that the perforations are face down and use them as a soaker hose. Typically sprinkler hoses don't work well in flower beds because the plants prevent the mist from rising.
Soaker hoses - Soaker hoses can be found in gardens nationwide where they are used to seep water into the soil so it can be soaked up by plant roots. Soaker hoses make efficient use of water and many are used on a semi-permanent basis in gardens, although they're often covered in mulch because they can be negatively affected by direct, prolonged sunlight.
Pocket hoses - The pocket hose (also known as the "expandable garden hose") expands to about 3 times its empty size when you turn on the tap. Several of the hoses on our list are expandable garden hoses for good reason. They're good for around the yard like long hoses but they pack away neater than even a short garden hose. The downside of the expandable garden hose is that they tend not to last very long and they can be damaged by regular exposure to sunlight.
Sign Up Now
GET THE VERY BEST OF GEARHUNGRY STRAIGHT TO YOUR INBOX