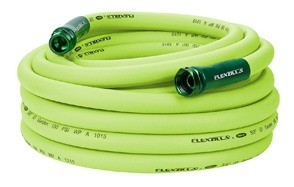 Flexzilla Garden Hose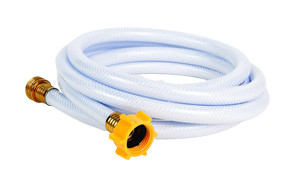 Camco TastePURE Water Hose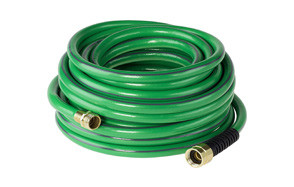 Swan Products Compact Lightweight Garden Hose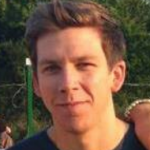 Because there are so many out there and because it's often difficult to tell the difference between one garden hose and another it's tempting to just grab the first one you see and head for the checkout. But when you do that you potentially do your garden a disservice because, in fact, all garden hoses are not created equal. Where a cheap garden hose may last a year a high quality hose may last 5 or even 10 years. In this review guide we'll look at the best garden hoses on the market for 2019 and then examine some of the things you'll want to look for in a good garden hose.
The Best Garden Hose
Garden Hose Buying Guide And FAQ
Features To Look For In Garden Hose
As we said at the outset of this best garden hose review guide if you just grab the first garden hose you see you'll likely be doing yourself, your wallet and your garden a disservice. Here are the things to keep in mind when looking for the right garden hose.
Length - If you just grab any old garden hose you may be in for a surprise when unspool it to water the garden. That's because there is no standard length for a garden hose. They typically come in 25, 50, 75 and 100 foot lengths. So if you need 75 feet and grab 25 feet, well, it's back to the store for more hose. The best thing to do before you spend your hard earned money on something that's not going to fulfill your needs is to get out in the yard and measure how far it is from the faucet on the side of the house to the furthest point you'll need to water.
And remember, the longer the hose the heavier the hose. So don't just pick up a 100 foot hose in order to cover all the bases if that's not what you need. If all you really need is a 25 foot hose it will be a major headache to move the super long hose around and re-coil it when you're done. In addition, the longer the hose the less the water pressure. And water pressure is important if you use attachments to distribute water.
Diameter - The diameter determines two things: how much water is released and how heavy the hose will be when it's full of water. Most garden hoses are 5/8", although 1/2" and 3/4" inch hoses are also available. In most cases a 5/8 inch hose will be appropriate for just about any backyard application. 1/2 inch hoses will also work for hand watering the flower beds and such but anything larger than that and you are getting into the realm of large scale commercial applications. Keep in mind that a 3/4 inch hose will carry twice the water volume of a 5/8 inch hose. And twice the water volume means twice the weight. If you are unsure which diameter to get, but the area that needs watering is nothing out of the ordinary, a 5/8 inch hose should serve you well.
Material - The garden hose may be fashioned from any one of several different materials.
Rubber - For years rubber was considered the best, most reliable material from which to make a garden hose. After all, it's flexible, which reduces the chance of the hose kinking and breaking, it's durable (tires are made of rubber for a reason) and it is pretty much impervious to weather, within reason. It also responds well to high water pressure, where less substantial materials my spring a leak.
So why isn't every garden hose made of rubber? For one, because it's heavy. A 50 or 100 foot rubber water hose full of water is going to present a challenge even for a healthy person to drag around the yard. Still, rubber hoses are fairly common for all the above-cited reasons. Plus the fact that many are rated safe to drink from and a rubber hose is also better at handling hot water. So if you ever need to drain the water heater for any reason you can use your rubber garden hose.
Vinyl - The vinyl garden hose is a lightweight alternative to the rubber garden hose. They're easy to drag around and easy to coil up when you're done with them. They're also typically the least expensive type of garden hose. The vinyl garden hose is good for use in moderate climates where it never gets extremely hot or cold.
That's because extreme heat can warp a vinyl hose and extreme cold can cause it to become brittle, even if it's sitting in your garage during the winter unused. When you take it out in the spring to get gardening you may find that during the winter it developed cracks. Even in moderate climates however, the vinyl hose will eventually develop cracks and leaks, particularly around the connectors.
Polyurethane - Polyurethane occupies a kind of grey area between vinyl and rubber. The polyurethane hose is usually free of harmful chemicals so many of them are theoretically safe to drink from, it's stronger than vinyl, almost as light and it's very flexible like rubber. The polyurethane hose can also be used to transport hot water and does not develop kinks easily, like a vinyl hose will.
So what is keeping every hose from being a polyurethane garden hose? Because they cost more than vinyl and many people don't see the point of investing the extra cash in something that's just going to move water from the house to the flowers. Still, if cost is not a major consideration for you then it's likely you won't regret purchasing a polyurethane water hose.
Hybrid - Some contemporary garden hoses are fashioned from hybrid polymers that provide reliable flexibility and extreme durability at the same time. Others feature multi-layered construction with latex or some other similar fabric inside and a tougher but still flexible outer layer over the top. This type of construction makes for a very light and flexible hose, even when the temperature plummets to well below zero. Still other hoses feature a polyurethane/PVC hybrid blend that again is extremely durable, lightweight and flexible.
Flexibility - Flexibility is important for a couple of reasons. First, when you finish with the hose you have to coil it up. If the hose is not flexible coiling it will cause it to kink, which will eventually cause cracks to appear. Often sooner rather than later. Second, you need to be able to move the hose around backyard obstacles and often into out of the way areas. And to do so it needs to be flexible. Most every type of hose will kink up to some extent. It's a matter of how well they respond to kinking. Rubber hoses for example snap back to their original shape easily and dependably. While vinyl hoses, for all their lightweight affordability, will not suffer kinks very long or very often before developing cracks.
Couplings - The connectors on a garden hose may be made from any of several different materials.
Plastic - Yup. Plastic. Some garden hose connectors are fashioned out of high quality plastic that's tough and light and relatively durable. But their main attraction is that they're inexpensive. That said even the most durable plastic coupling isn't going to be able to compete with brass or stainless steel in the toughness arena and is likely to need replacement after a year or two at most.
Stainless - Stainless steel connectors are likely to outlive your hose. They're unaffected by weather extremes, won't chip or crack like plastic connectors can and are virtually impervious to damage from being dropped or dragged across the yard or the driveway.
Brass - Brass connectors come in two forms: either cast or stamped. Stamped or formed brass couplings are the more fragile of the two and can be damaged without much effort. Even so they're still more durable than plastic. Cast brass connectors are the classic garden hose connectors. They're heavier and tougher than stamped brass and as tough as stainless steel. Brass has the added benefit of being naturally antimicrobial. Which is why brass connectors have long been a garden hose favorite.
Aluminum - In recent years aluminum couplings have become increasingly popular. They're light, inexpensive, corrosion resistant and tough. Couplings cast from aircraft grade aluminum are almost (almost) as tough as those cast from brass or stainless steel. If aluminum has a downside it's that it is susceptible to microbial development.

Types Of Garden Hoses
While many folks tend to think a garden hose is a garden hose, there are actually quite a few different types of garden hose ranging from the traditional to the expandable and running the gamut from cheap to pretty darned expensive.
Traditional - The traditional garden hose has been around for decades and is as familiar a part of the domestic landscape as the porch light or mailbox (although the mailbox is becoming something of an endangered species of late). This is an all-purpose hose used for everything from watering the lawn to washing the car. It's usually fashioned from vinyl, rubber or polyurethane and can be anywhere from 25 to 100 feet in length. Most of the garden hoses on our list are a form of traditional garden hose.
Flat hoses - The flat hose looks like a miniature version of the firefighter's hose. It lays flat on the ground with a deflated appearance until the water is turned on. Flat hoses are typically made of vinyl and are best for applications that don't require a lot of flexibility. It's not common to find them in homes but it's not unheard of.
Sprinkler hoses - The sprinkler hose is perforated along its length and sends a mist into the air that settles on the garden or lawn. Some people turn them around so that the perforations are face down and use them as a soaker hose. Typically sprinkler hoses don't work well in flower beds because the plants prevent the mist from rising.
Soaker hoses - Soaker hoses can be found in gardens nationwide where they are used to seep water into the soil so it can be soaked up by plant roots. Soaker hoses make efficient use of water and many are used on a semi-permanent basis in gardens, although they're often covered in mulch because they can be negatively affected by direct, prolonged sunlight.
Pocket hoses - The pocket hose (also known as the "expandable garden hose") expands to about 3 times its empty size when you turn on the tap. Several of the hoses on our list are expandable garden hoses for good reason. They're good for around the yard like long hoses but they pack away neater than even a short garden hose. The downside of the expandable garden hose is that they tend not to last very long and they can be damaged by regular exposure to sunlight.