Go Go Gadget Guide: The Coolest & Best Gadgets for Men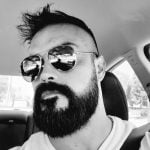 This product guide was written by Billy Brown
Last Updated
May 12, 2021
Billy Brown
Billy Brown has a problem sitting still. His constant search for the next challenge has him doing everything from running ultramarathons and climbing 14er's to gaining 40 pounds to compete in powerlifting, breaking several state records and growing a killer beard in the process. With over a decade of writing under his belt, his work, covering action sports, gear, and beer, can be found in a variety of publications. He lives with his wife and their two cats in Sacramento, California.
GearHungry may earn a small commission from affiliate links in this article.
Learn more
The good thing about the explosion of tech gadgets in the world is that there's something out there that can make every part of your life easier, more efficient, or more fun. The bad part is that there's just so much damn stuff that you can easily get overwhelmed when you look for it. Believe me, I know. Just researching this article was like wading through an ocean of coal, trying to find a few diamonds. But after a good amount of time wading through the internet, we managed to find a few of the best new gadgets for men — real gems worth your time and money.
After weeks of looking for and testing each one out, we uncovered some very cool pieces of gear. You'll see some familiar tablets and whatnot, but we also tried to find a few things that might surprise you. Don't expect a list of chargers and cord organizers here; this list has things that we've researched and tested to find the top gadgets that will actually make your life better in one way or another.
It might get a little weird. Read on to find our picks for the latest must-have gadgets for men.
Reviewed: The Coolest & Best Gadgets for Men
JLab Audio Epic Air ANC Wireless Earbuds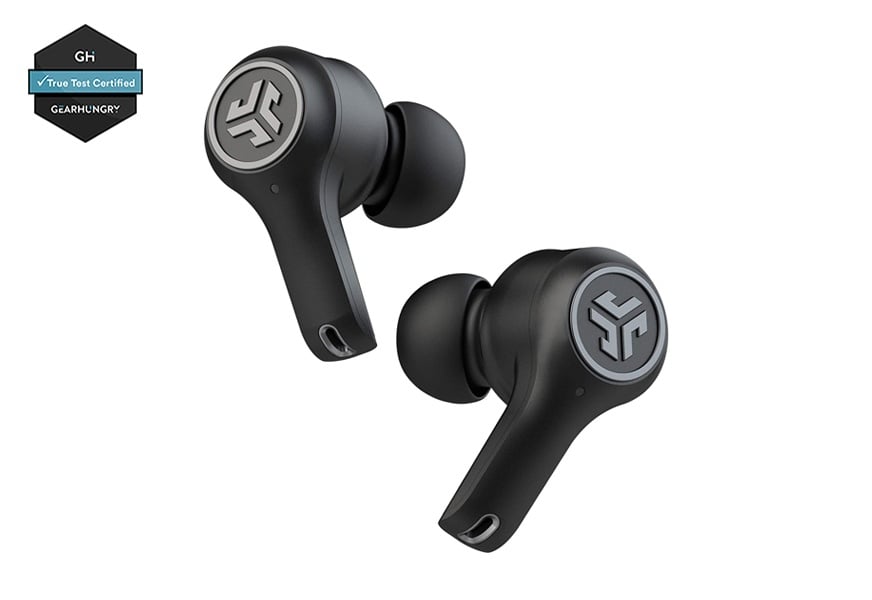 JLab Audio's Epic Air ANC Wireless Earbuds have almost too many features to list, but here are some highlights. Each noise-canceling earbud provides 12 hours of listening time, and since each earbud is capable of working independently, users have the option to listen to an entire day's worth of podcasts on a single charge. And with 36 hours of additional charge in the case, you could get through a lot of podcasts.
It also has multiple audio settings, including ANC mode, which cancels outside noise, a Be Aware mode that lets outside noises pass through (so that I could hear that Mack truck bearing down on me during a run). And the low-latency mode reduces audio lag, which ensures voices match up perfectly with the corresponding movie or show. This feature set also delivers an excellent sound experience for both Zoom meetings and entertainment and their auto-connect function means they connect to paired devices as soon as they're out of the case.
While these features are great, none of it matters if the damn things won't stay in your ears. Luckily, these buds locked in perfectly and didn't budge until it was time to take them out. I've been testing these for months through runs, CrossFit WODs, and workout sessions with a heavy bag, and they haven't dropped once. They're my new go-to buds for everything from working out to wandering around the grocery store looking for beef jerky.
Bonus: the auto-pause feature pauses whatever is playing when the earbud senses that I've taken it out of my ear, then starts it back up when I put it back in.
Key Features:
48+ hours of charge
Each earbud works independently
Excellent noise cancellation
Wear detect sensor
Specification:
Brand

JLab

Model

EBEAIRNCRBLK82

Weight

6 oz
Excellent battery life
Sticks to your ears like glue
Auto-pause feature
Useful sound modes
Crystal clean phone sound
Makes you regret the cheddar you spent on those Apple buds you bought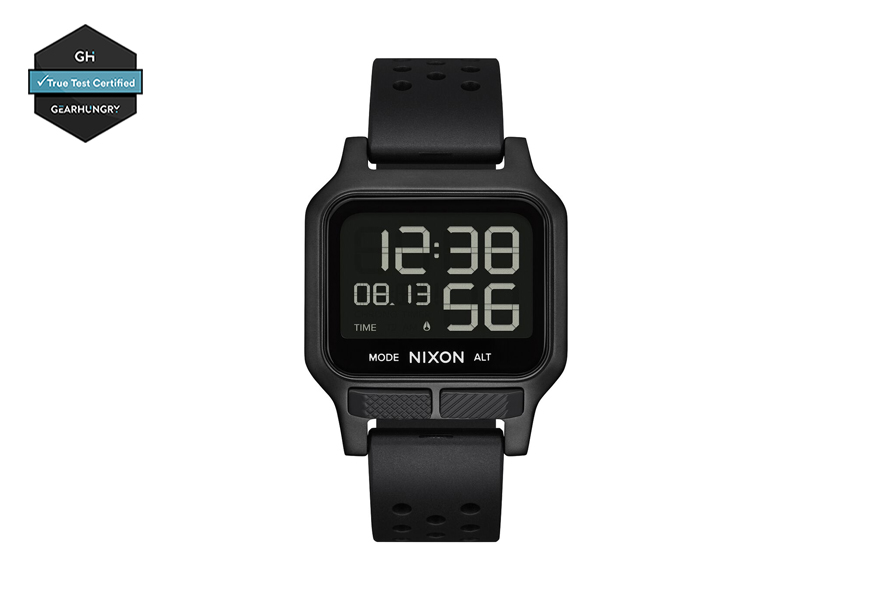 GPS watches are great for distance athletes, but most users won't use 90% of their features. The Heat is a perfect sports watch for people who appreciate simplicity. It has all the features you need and none of the extra fluff. And on top of all that, it's just a damn pretty watch. Its simple style looks just as good around town as it does in the gym.
Possibly the thinnest digital 10 ATM-rated watch on the market (meaning it's waterproof down to 100 feet), Nixon's Heat watch is a low-profile sport watch that can handle the most brutal conditions. Built for sets in the weight room, laps in the pool, or for catching waves and getting back in time for dinner, this little beast can handle all the abuse I put it (and myself) through — and more.
Made with an ultra-thin 8mm stainless steel case with a hardened mineral crystal face, this Nixon watch is secured with a perforated injection-molded rubber band and double locking buckle.
It's also got the most fitness-oriented features available in a non-GPS sports watch. The custom digital LCD watch includes an auto-calendar that tracks through 2099, chronograph, pre-set and customizable timers, and an EL backlight. Oh, and it tells time, too.
A unique feature seems built for me personally. The timers are equipped with a "send it" notification that goes off in the last 60 seconds of the timer, which has reminded me to step on the gas and go HAM for the last little bit of the workout. As a CrossFit athlete, it was the perfect time to spend whatever was left in the tank to bang out those last few reps before I collapsed on the floor in a pool of sweat.
Key Features:
Thin profile
Timer and chronograph settings
Send-it feature
Waterproof to 10ATM
Specification:
Brand

NIXON

Model

A1320

Weight

6.4 oz
Durable
Simple to use
Excellent style
Super thin and light
Send it reminds you to slay the end of your workout
Waterproof
No alarm features
Reminder to pick up the pace in the last 60 seconds will piss you off if you're already spent.
PowerDot 2.0 Smart Tens Device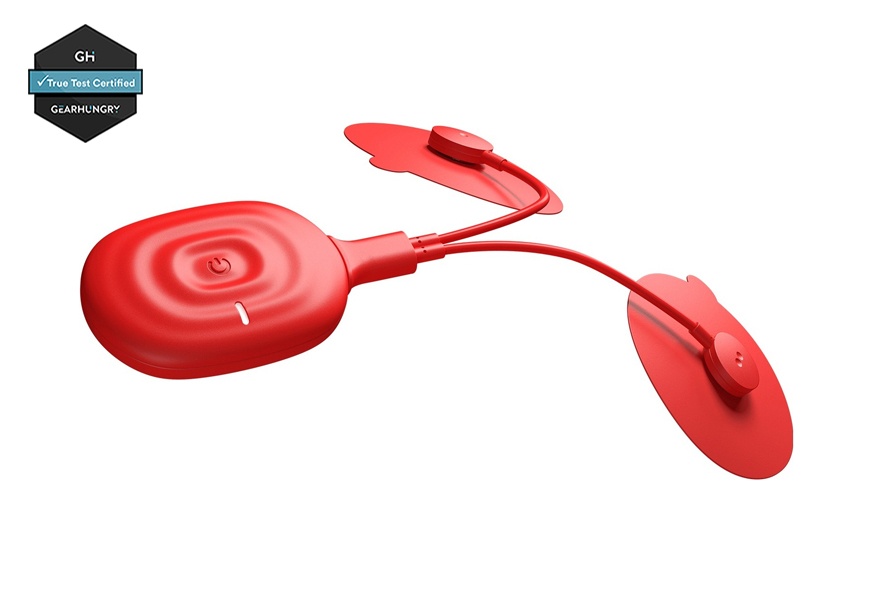 If you're looking for a gift for the fitness buff or you're just tired of being sore all the time, the PowerDot 2.0 Smart Tens Device is a killer app. Of all the tens units that I've tested, this electric muscle stimulator is by far the favorite for its effectiveness, portability, and ease of use.
Despite its small size, the PowerDot is one of the most powerful muscle stims that I've ever used, as well as the most effective. The unit comes with two power units that connect to four electrode patches that stick to the skin over or around the affected area, then applies electrical stimulation to start the body's natural painkillers, stimulate the muscle, and serve up a massage that doesn't require a tip afterward. 
But really, all you need to know is that it just made me feel better, ready to go back and crush the next workout.
The PowerDot was so simple to use that I didn't even really need to know how it worked; I just knew it did. Once I connected it with the PowerDot app on my smartphone, I just entered the body part that needed attention, and the app told me where to put the electrodes so I could select the program I wanted and let the tens unit do its thing.
That's what made this unit stand out above the rest. The more complicated something is, the less likely you are to use it, no matter how effective it is. The PowerDot 2.0 was so easy to use that I plugged it in and started recovering while my brain was still in shock from whatever ungodly workout I just completed, just in time to get ready for the next one.
Key Features:
Preset programs including muscle recovery, performance, and pain relief
Uses smartphone app for controls
Extremely portable
Settings for targeting specific areas
Specification:
Brand

PowerDot

Weight

15.87 oz
Extremely simple to use
Multiple settings and programs
Small and portable
Very effective at decreasing post-workout soreness
Proprietary magnetic connectors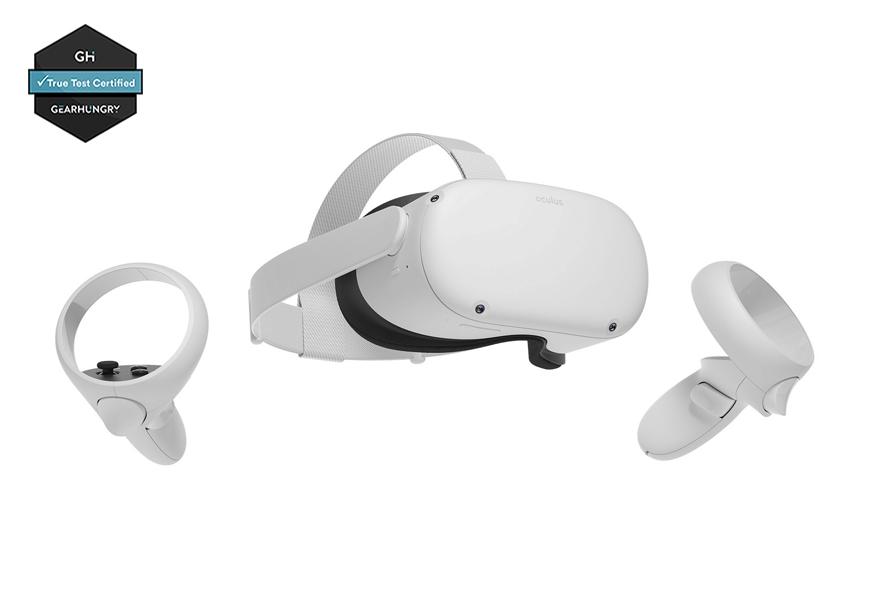 Still can't get a PlayStation5? No worries, because there are plenty of Oculus Quest 2s available, and holy crap, is this bad boy at the top of my list as far as fun gadgets go.
When virtual reality first came out, it was buggy with a lag time that would make Buzz Aldrin get motion sick. After my first testing experience with an early VR headset, I shrugged it off as a fad that was definitely not worth the high price tag. The Oculus Quest 2 has completely changed my mind.
The lightning-fast processer and high-resolution display created a completely immersive experience, putting me right in the moment whether I was playing video games or watching movies, TV, or live concerts. The controls were fast and responsive, and the haptic feedback was almost alarming. The first time I played Vader Immortal and switched on a lightsaber, the vibration in my hand paired with the iconic hum and made me feel like a real Jedi master. Or Sith master. Whatever you're into.
In fact, the Quest was so immersive that I managed to punch out my overhead light when I was trying to swat down a pesky droid during my lunch break. Which serves as a reminder, you're going to want to be aware of your surroundings.
In addition to a completely immersive experience and a rapidly increasing range of games, the Quest 2 has one key advantage over consoles: portability. Not only can I use it in my home, but it's also so small and portable that I can easily take it on trips, making it easily one of the best travel gadgets for men and women to date. This is especially handy for those that want to stay in shape while traveing, as the Quest 2 has a whole suite of effective and fun workout applications.
Key Features:
Simple setup
No hardware other than headset and controllers required
Premium display
Compatible with Oculus Rift titles
3D cinematic sound
Specification:
Brand

Oculus

Model

301-00351-01

Weight

1.83 lbs.
Completely immersive
Wide catalogue of games and apps
Very portable
Absurdly fun
Expensive
Requires Facebook account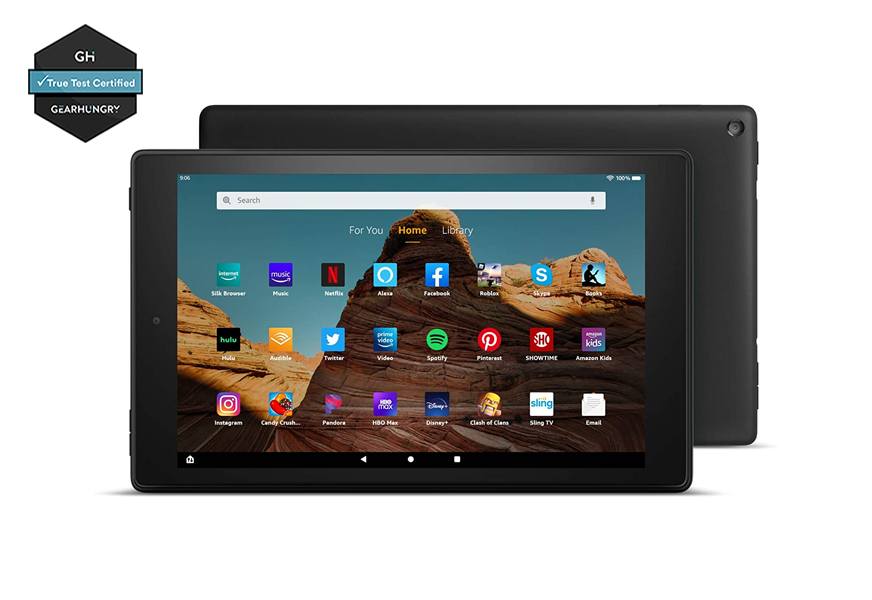 Yes, there are faster, more high-powered tablets out there. But you're not going to find any other fully functional tablet for this price. I've been using the Fire HD 10 for all of my travels, and as an avid reader and streamer, I have yet to find something that will pass hour after hour on an airplane like the Fire HD 10.
The screen is just big enough to read books and graphic novels comfortably, but it still fits comfortably in a backpack. And the suite of streaming apps meant I could watch tv shows and movies for up to 12 hours per charge.
When I was at home, I used it when my hands were full by telling Alexa to play music, shows, open apps, or even shop online without lifting a finger. I could even pull up recipes via voice command when my hands were covered in batter.
During testing, I've used the Fire HD 10 mainly as a reader and streamer while on the road, and it's been a godsend. Way better than hauling around three or four books in a backpack: it's lighter than a single book but capable of carrying an entire library. It's hard to find smart gadgets more capable and dexterous than this one.
The only danger I've found with it is opening the shopping app in bed after taking an Ambien. I don't regret buying the onesie, but it could have been a lot worse.
Key Features:
10.1: 1080p HD display
2 GB RAM
12-hour battery life
Hands-free with Alexa
Front- and rear-facing cameras
Specification:
Brand

Amazon

Model

Fire HD 10

Weight

17.8 oz
Great price
Ridiculous catalogue of books
Expandable storage
Compatible with streaming apps like Netflix, HBOMax, Disney Plus, and more
Slower than high-end tablets
Speakers are meh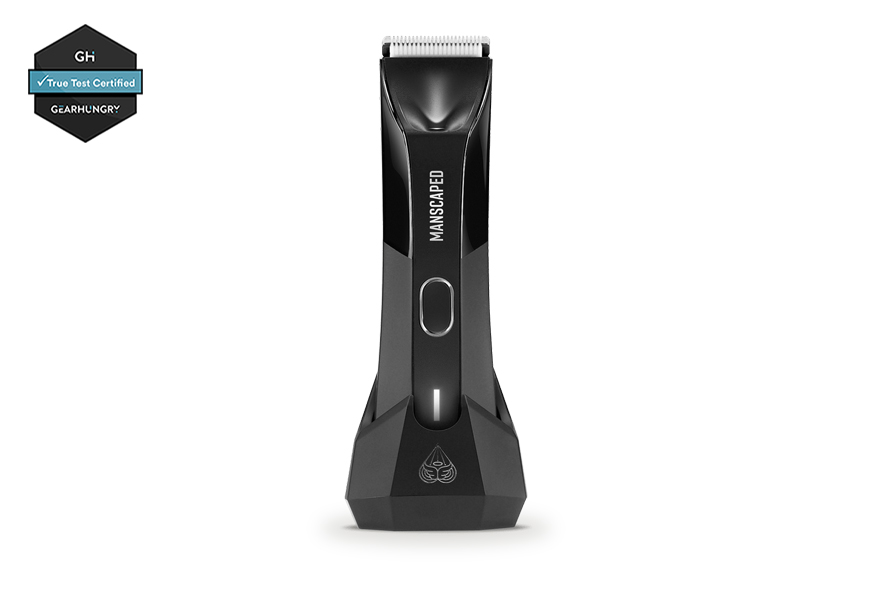 Did you want a cool gadget for men? It doesn't get much better than a beard trimmer that won't make your junk look like your ex hit it with a weed whacker. Manscaped has made its name with a reputation for making trimmers with a proprietary blade that gives a precise trim without cutting skin.
The Lawn Mower 4.0 is the latest version of the lauded trimmer, and they've kept the same SkinSafe tech (thank goodness) but have added a slew of new features. Among them is the wireless charging system, 4000k LED spotlight, so I know where I'm trimming, and adjustable trim guards so I can manicure the lawn to whatever closeness I want. The Lawn Mower 4.0 is waterproof, so it can be used in the shower for easy cleanup.
And while it's not exactly a cheap gadget, it comes in at just under a hundred bucks, so you can preen your boys without breaking the bank.
Key Features:
Proprietary SkinSafe tech
4000k LED spotlight with diffuser
Ceramic blade
Wireless charging
Adjustable trimming guards
Specification:
Brand

Manscaped

Model

MAN-TR4-01

Weight

8.48 oz
Doesn't cut skin
Spotlight lets you see where you're cutting
Waterproof
Easy to clean
Also works great for shaving your head
It's weird to tell people how cool your trimmer is
Ember Temperature Control Smart Mug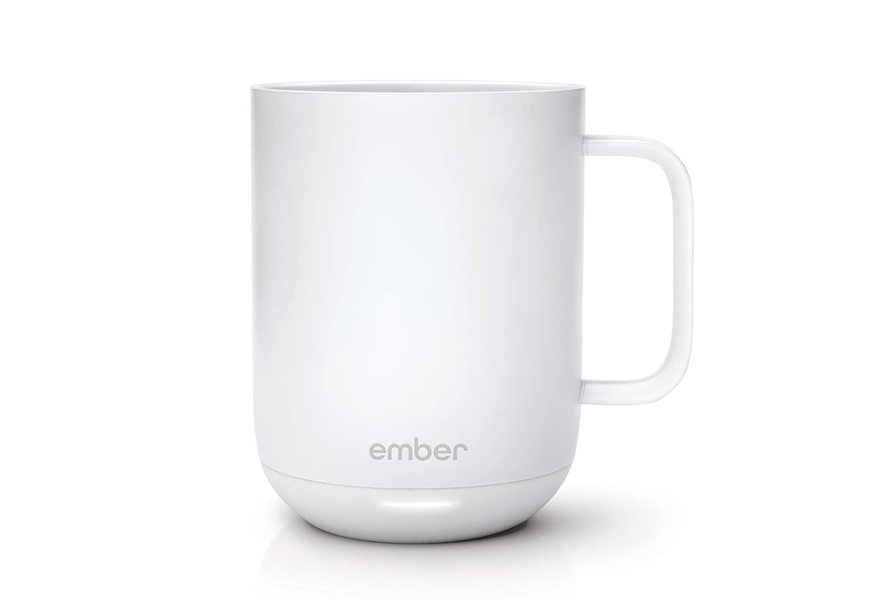 As a journalist, there's more coffee flowing through my veins than blood. And while I will drink anything with caffeine, there's nothing that compares to a hot cup of coffee to keep the words flowing. If you're anything like me, the Ember sounds like a great way to make that happen all day long.
This smart coffee mug contains a heating element that keeps your coffee at your desired temperature when paired to Ember's smartphone app. The temperature ranges from a pleasant 125 degrees to a blazing-hot 145 (for those of you who want to burn off your tastebuds).
The Ember mug will last for an hour per charge, but it comes with a clever feature: a plug-in coaster that doubles as a wireless charger, which can keep your coffee hot during those all-nighters before deadlines.
It comes in black and white and is submersible up to 3 feet, so it's safe for handwashing.
The Ember an all-around dealmaker if you're in the market for gift gadgets, too.
Key Features:
Keeps drink at the desired temperature
1-hour battery life per charge
Hand washable
Proprietary app for temp control
Front- and rear-facing cameras
Specification:
Brand

Ember

Model

CM17

Weight

12 oz
Customizable temp
Wireless charging coaster
Available in multiple colors
Temp range up to 145 degrees
No "I H8 Mondays" style option yet
Google Nest Learning Thermostat
If you're feeling a chill, there's no more need to get up and reach for your thermostat. With the Google Nest, you can just tell Alexa to crank up the heat. Better yet, if you've left the heat on and want to save some energy while you're at work, you can just pull out your phone and adjust it remotely. Is that still too much work? The Nest Learning Smart Thermostat actually keeps track of your preferences, and over time will automatically adjust the temperature to help you save energy (and money).
It's been out for a while, but we have yet to find a competitor that offers the reported reliability and capability of the Nest. If you're looking to smarten up your home and save some money while you're at it, this is definitely worth a look.
Key Features:
Learns your schedule to help save energy
Remote controllable via smartphone, tablet, or laptop
Monitors HVAC systems
Works hands-free with voice activation apps
Specification:
Brand

Google

Model

T3007ES

Weight

1 lb.
Adjusts its schedule to your preferences
Controllable from anywhere
Easy install
Saves energy and money by learning your schedule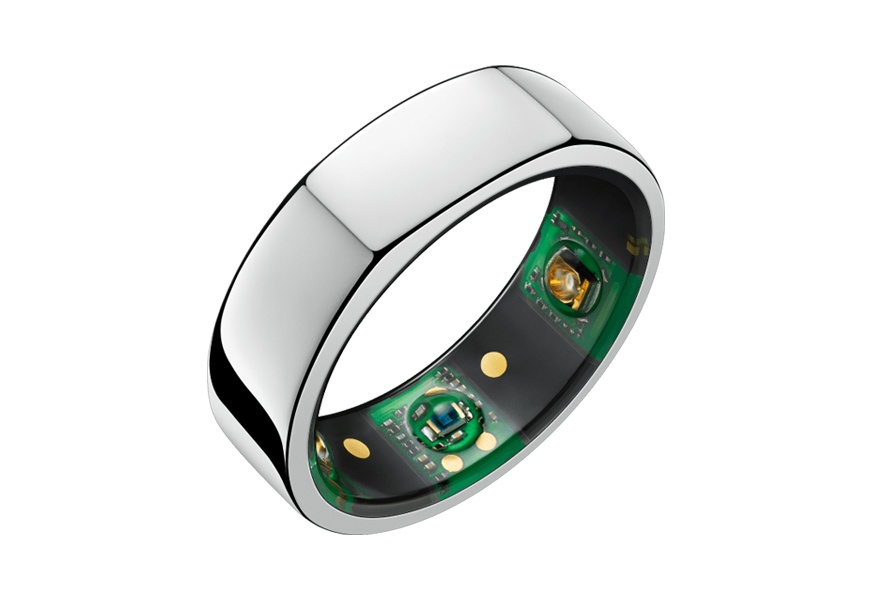 This cool gadget is probably the smallest, most inconspicuous health tracker that you'll find. The Oura Ring fits on your finger and is indistinguishable in size and looks from a regular piece of jewelry, but it sports a host of sensors that track your heart rate, temperature, movement, and sleep. There's even a damn gyroscope in the thing.
The Oura uses all of this and simplifies it into three separate metrics when you look at the app: your activity, your readiness, and your sleep quality.
While activity and sleep score are self-explanatory, readiness is less easy to quantify. The Oura measures how prepared you are for the day (or, say, a workout) by looking at your heart rate, respiratory rate, activity levels, and sleep. While other health and sleep trackers also do this, they measure your stats against the general population.
The Oura is personalized specifically to the user by taking the first few weeks to get to know your baseline, then alerts you to deviations from that baseline. This results in a health tracker that is keyed into your specific body and your specific needs.
Key Features:
Two infrared LED sensors
Two body temperature censors
3D accelerometer
Gyroscope
Specification:
Brand

Oura

Model

Ring

Weight

4-6 g (size dependent)
Checks heart rate, sleep, and body temperatures
Extremely wearable
Tons of sensors in a small package
You gotta be a jewelry guy to wear this
Price
Barbells can scratch it the hell up
Fluidmaster Soft Spa 9500 Bidet
Let's get it out of the way: yes, it's a bidet. Yeah, I said it: a bidet. I'll fight you right now. Yeah, it's weird to talk about it, but the Soft Spa Bidet is cool as hell. I was skeptical, too. But it's way better than using toilet paper, way more sanitary, and actually a lot less gross than wiping. The water pressure is adjustable, and you have total control of the dryer speed (yeah, a dryer) and temperature.
There are a bunch of other perks as well: the heated seat is something you never thought you'd need until you try it, and the deodorizer may not make your sh*t smell like roses, but it'll help. And the night light is perfect for taking a late-night leak since it takes the guesswork out of aiming with the lights off.
Bonus: temperature controls allow you to make the water as warm or as cold as you want. Because nothing will wake your ass up in the morning like a jet of freezing cold water. So, try some new things. Get weird with it.
Key Features:
Water temp and pressure control
Adjustable dryer speeds
Night light and soft-close lid
Deodorizer
Ergonomic comfort seat
Control via push button or wireless remote
Specification:
Brand

Fluidmaster

Model

Soft Spa 9500
Way cleaner than toilet paper
Night light helps aim without turning the light on at night
Heated seat = luxury
Soft-close lid doesn't slam down
Getting over the initial shock the first time you use it
Coolest and Best Gadgets For Men Buying Guide
How We Tested & Why You Can Trust Us
To find a comprehensive list of the coolest and best gadgets for men, I researched the best products online, considered the gadgets that I use every day, and called in a few to test and evaluate any new gadgets. I rounded out my first-person impressions with user reviews online to gather a comprehensive view.
I've been a tech writer for over a decade and have been obsessed with gadgets for far longer.
Who This Is For
This article is intended for people who are looking to find the coolest and best gadgets for themselves or as a gift. The gadgets on this list cover a wide range of utilities and price ranges.
How We Picked
When choosing for this list, I tried to stray away from gimmicky or tech that might be cool, but not particularly useful. I also tried to avoid including tech that usually makes its way onto these lists, like cord organizers and chargers. Instead, I looked for gadgets that were not only surprising in design and utility, but ones that could be used on a daily basis instead of whipped out whenever you have company over.
Sources:
Transcutaneous Electrical Nerve Stimulator (TENS) - University of Iowa Hospitals & Clinics
Sign Up Now
GET THE VERY BEST OF GEARHUNGRY STRAIGHT TO YOUR INBOX