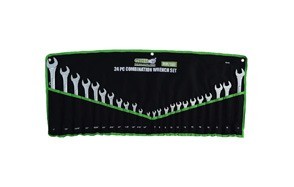 GRIP 89358 MM/SAE Combination Wrench Set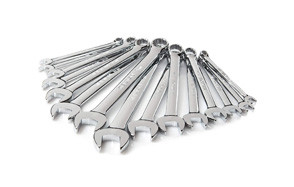 TEKTON Combination Wrench Set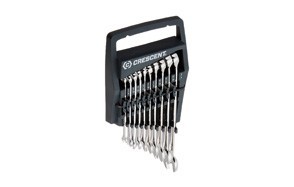 Crescent CCWS2 SAE Combination Wrench Set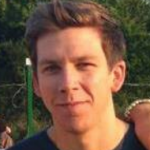 Quick fixes around the house or a flat tire require the best wrench set. Because you don't want to be a lousy guy caught unprepared by life. A wrench set is the bread to any DIYer's butter and must come with specific features if you don't want to be shamed by a poor choice. On the one hand, it must be sturdy. The only reason why you should buy a wrench set twice in your life is that you lost some of the wrenches or need a truly specialized one.
Another thing to assess is the wrenches included. Go for the combination ones. If the set has both standard inches and metric, that's even better. You won't need the latter in most cases, but if you happen to have an imported vehicle, they could be essential. Don't forget to check the accessories also. A storage hard case or pouch don't seem like much, but they can indeed make a difference in terms of convenience.
We know all this information can make you feel dizzy, especially if you're not quite the handyman type. That's why we did the hard work for you. We roamed the market, scrolled hundreds of user opinions, found which wrench sets were praised, and come up with a list of tools to test. Then, we selected the best of the best. Check out our top picks below.
The Best Wrench Set