Best Wrench Sets In 2022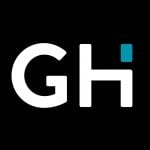 This product guide was written by GearHungry Staff
Last Updated
April 3, 2019
GearHungry Staff
GearHungry Staff posts are a compilation of work by various members of our editorial team. We update old articles regularly to provide you the most current information. You can learn more about our staff
here
.
GearHungry may earn a small commission from affiliate links in this article.
Learn more
Quick fixes around the house or a flat tire require the best wrench set. Because you don't want to be a lousy guy caught unprepared by life. A wrench set is the bread to any DIYer's butter and must come with specific features if you don't want to be shamed by a poor choice. On the one hand, it must be sturdy. The only reason why you should buy a wrench set twice in your life is that you lost some of the wrenches or need a truly specialized one.
Another thing to assess is the wrenches included. Go for the combination ones. If the set has both standard inches and metric, that's even better. You won't need the latter in most cases, but if you happen to have an imported vehicle, they could be essential. Don't forget to check the accessories also. A storage hard case or pouch don't seem like much, but they can indeed make a difference in terms of convenience.
We know all this information can make you feel dizzy, especially if you're not quite the handyman type. That's why we did the hard work for you. We roamed the market, scrolled hundreds of user opinions, found which wrench sets were praised, and come up with a list of tools to test. Then, we selected the best of the best. Check out our top picks below.
The Best Wrench Set
GRIP 89358 MM/SAE Combination Wrench Set

Whatever the job you want to tackle, the GRIP 89358 MM/SAE is no doubt the best wrench set on the market. It has all you need for a quick DIY fix of either your vehicle or plumbing system. It's perfect for contractors, bikers, machinists, and aspiring mechanics. Comprising all you could wish for your backyard workshop, this set comes with both metric and SAE sizes. It's perfect to use on domestic and imported vehicles alike; you'll see the difference if you own one of those fancy Italian bikes and it needs fixing. The metric wrenches come in all sizes between 7 and 22, while the SAE ones comprise everything between ¼ and 1 inch.
What makes this set a sweet treat for every mechanics enthusiast is also the material. The wrenches are made from drop forged, heat treated alloy steel and are precision machined so that they can fit perfectly on all styles of nuts and bolts. Another nice feature is their raised panel which enhances overall strength. There is no doubt that this set will serve you well no matter the purpose. These combination wrenches come beautifully packed in a soft storage pouch with holes for wall display, and it even makes an excellent DIY gift for an enthusiast.
Key Features:
24 combination wrenches
MM and SAE tools
Quality storage pouch
Heat treated alloy steel material
Specification:
Brand

Grip

Model

89358

Weight

6.55 pounds
EFFICERE 24-Piece Master Combination Wrench Set



Cheaper but still capable of delivering high value, this Combination Wrench Set by EFFICERE is another designed to serve you well. Whether it's for quick repairs at home or to satisfy your DIY needs in a garage or backyard workshop, this set comprises all you need. It comes with 24 wrenches covering both metric and standard inch sizes. Perhaps the best feature is the presence of the 17mm wrench, which is quite a rarity in most sets but extremely useful if you own a Toyota vehicle. This versatile selection comes wrapped in a stylish roll-up pouch with a predisposition for wall mounting. Easy organization and secure storage are this set's nicknames, but the exceptional features don't end here.
You'll also appreciate the high quality of the materials involved. These wrenches are made from drop forged, heat-treated chrome vanadium steel and boast a durable finish. Expect them to resist rust and corrosion even when you use them in the harshest conditions. Besides durability and extended tool life, these wrenches deserve to be in your toolkit because they are perfectly balanced and easy to use. Their 12-point offset box end and 15-degree angled open end make them easy to use in even the tightest spaces, so you won't have to do complicated math just to reach that remote nut under the sink. They may not be the strongest out there but fit the bill for more than one point, and they will surely serve you well for years. Make sure you keep them handy in your tool bag.
Key Features:
Popular size coverage
Raised panel for increased torque
Easy to maneuver
Meet or exceed ANSI standards
Specification:
Brand

EFFICERE

Model

WR-001

Weight

6.45 pounds
Craftsman 20 Piece Ratcheting Wrench Set

If you are looking for something superlative in terms of quality, check out this ratcheting wrench set from Craftsman. It may not comprise as many tools as other sets on this list, but it delivers outstanding performance. Strong enough to tackle both household and heavier-duty workshop jobs, it comes with 20 wrenches in both standard inch and metric sizes. Expect polished visuals and consistency of fit in all circumstances. Perhaps the best feature of these wrenches is the ratcheting box end that enhances torque and work speed. Thanks to precise engineering, they also come with accurate gauging that can beat even the fancier models.
We also liked the packaging. They don't come with a stylish storage pouch. In fact, they don't come with a pouch at all but are beautifully displayed in a black plastic packaging that makes them look sleek. If you're not quite into mechanics but know someone who is, Craftsman 20 Piece Ratcheting Wrench Set also makes a beautiful gift. Backed by a lifetime warranty, this set of well-polished, pivoting high-end ratchet wrench is one of the best to get your hands on. Be sure to also check out our list of the best torque wrenches for more great items like this.
Key Features:
12-degree offset box end wrenches
Allow for ample knuckle clearance
Ratcheting box end
20 MM and SAE tools
Lifetime warranty
Specification:
Brand

Craftsman

Weight

7.65 pounds
Crescent CCWS2 SAE Combination Wrench Set




If you want something simple, affordable, and couldn't care less about any metric wrenches, then Crescent CCWS2 SAE Combination Wrench Set could be the one you were looking for. The CCWS2 SAE Combination Wrench Set comprises ten high-precision tools engineered to the highest standards. They meet the new ANSI and ASME specifications and are ideal for plumbing, home repair, and garage work, as long as you don't deal with import vehicles. The set include 1/4″, 5/16″, 3/8″, 7/16″, 1/2″, 9/16″, 5/8″, 11/16″ and 3/4″ wrenches that come beautifully packed into a hard display case.
Keeping your tools organized and grabbing the right wrench each time is easy, thanks to the convenient size marks next to each slot. It's also hard not to notice the manufacturing quality that characterizes this set. These wrenches have a strong chrome vanadium alloy steel core which provides durability; this heart is protected by a nickel-chrome coat that not only offers protection but also adds a stylish mirror polish effect. Heat-treated for maximum strength, these tools also impress with their Surface Drive technology on the box end which cuts off fastener rounding and enhances performance. Our handy guide to the best cordless impact wrenches features more great products like this.
Key Features:
10 SAE combination wrenches
Size stamped on both sides
Nickel chrome plated
Heat-treated material
Specification:
Brand

Crescent

Model

CCWS2

Weight

0.32 ounces
TEKTON Combination Wrench Set




Now, what would you say of a combination wrench set comprising both metric and standard inch wrenches, that come stylishly packed in two store-and-go keepers, one for each measurement? If you like the idea, then you'll love this TEKTON Combination Wrench Set. As said, it comes with both metric and SAE wrenches, 15 of each kind. Their angled open end makes it easy to maneuver them regardless of what job you're tackling, and you just have to flip them over to engage fasteners quickly and easily even when you're in a squeeze.
Moving on to its other end, the box opening is designed to grip the flat sides and not the corners of your fasteners. This not only prevents round-off but also reduces wear and tear on the tool. The materials employed are as high-quality as the set seems to be. Expect strong tools made from premium chrome vanadium steel. But regardless of how trivial it may seem, the thing we like best is the storage. Each subset of 15 wrenches comes with its own stylish rack you can either keep in a drawer or hang on a wall. Non-slip grippers lock the wrenches in place when you're on the move, and the selection of colors helps you reach to the right rack in all circumstances. Handy, robust, and made to impress; this set will undoubtedly look amazing in your workshop or your portable workbench.
Key Features:
Angled open end
Offset box end
12-point opening
Organized storage
Specification:
Brand

TEKTON

Model

90191

Weight

11.02 pounds
Performance Tool W1099 Combination Wrench Set



Performance Tool W1099 is another best wrench set on our list. It's one of our preferred models because it comprises a host of wrench sizes and delivers excellent value for money. It's perfect for a garage workshop but also for the homeowners who want to have handy tools. Regardless of your purpose or handyman skills, you're going to love how easy this is to use. All tools included are perfectly balanced and designed for performance. Their high-grade, heat-treated chrome vanadium steel body adds strength and durability, while the corrosion-resistant coating not only protects, but it also adds the wow factor.
Tools in this kit are also conveniently divided into SAE and Stubby SAE, as well as metric and Stubby metric, for more peace of mind. It comprises the most needed sizes, and everything comes organized in a handy carrying box. A surprising feature for a set of this dimension is its sleekness and compactness. It fits wonderfully in a drawer, and it can even be hanged on a wall. Due to their slim profile, they are perfect to use in tight spots and have the ideal size for quick jobs. Whether it's for DIY, emergencies, or a gift, this is a fantastic wrench kit to consider. Love this product? Check out our list of the best hex key sets for our top picks.
Key Features:
32 combination wrenches
Standard and stubby sizes
Convenient carrying case
Mirror polished chrome vanadium steel
Lifetime guarantee
Specification:
Brand

Performance Tool

Model

W1099

Weight

1.25 pounds
DEWALT DWMT73810 Metric Combination Wrench Set

If you are mostly using metric wrenches, check out the DEWALT DWMT73810 toolset. Designed for professionals but perfectly priced to appeal to homeowners, this kit packs all the quality you could expect from such a brand name. The wrenches are made from full polish chrome steel, a sturdy material that resists wear and tear. A long panel design enhances both torque and usability, while the stamped hashmark pattern delivers a better grip. Each torque wrench in this set comes with a 13-degree offset box end, and a 15-degree offset open end so that you can maneuver them with ease even in tight spaces.
Regarding the sizes, you'll get eight wrenches, one of each size from 10 to 17 millimeters. The Direct Torque technology involved is another excellent feature, helping reduce the rounding of fasteners. As you could expect from such a renowned manufacturer, all wrenches come packed in a stylish toolbox ingeniously designed to connect to other DEWALT tool boxes with side latches. This box gives you the perfect storage and transport solution, keeping you from misplacing the tools in the workshop. Greatly priced and ideal for either yourself or your buddy, this is another kit worthy of the best wrench set title. For more useful tools like this, check out our selection of the best breaker bars.
Key Features:
Knuckle clearance
Limited lifetime warranty
DirectTorque technology
8 metric wrenches
Specification:
Brand

DEWALT

Model

DWMT73810

Weight

4 pounds
Gunpla 8 Pieces Flexible Head Combination Ratcheting Wrench Spanner Set




The Gunpla Flexible Head Spanner Wrench Set is another one that fits the bill and brings multiple advantages to the users. It's perfect for those working majorly in tight spaces and who look for flexibility. Their 180-degree pivoting head with 5-degree gearing lets you work in even the tightest areas. Having an adjustable wrench comes in handy in many situations, but their flexibility is not the only great thing. We also like the metric/SAE compatibility. Each wrench is purposefully marked with the size in both measurement units so that you can leave the guesswork out of the game in those emergencies when you're reaching for a tool.
Perfect to keep in your workshop or trunk; the wrenches come in a convenient plastic holder with a handle you can take anywhere with you. And on all those moments when you need just an extra touch, the set screw allows setting head tension to fit the application. The wrenches in this set come with 12-point box ends and 72-teeth ratchet mechanisms, and they are supported by a 1-year manufacturer warranty. Furthermore, the company also offers a satisfaction guarantee, so that you can return the product and ask for a full refund if you're not satisfied. Find more great products like this by checking out our guide to the best heat guns.
Key Features:
Set of 8 metric/SAE wrenches
Ratchet wrench system
180-degree pivoting flex head
1-year warranty
Risk-free purchase
Specification:
Brand

Gunpla

Weight

2.4 pounds
Neiko 03574A Jumbo Combination Wrench Set




The simple things are sometimes the best, and this isprecisely the case of this precision machined wrench set. Designed for the professionals, Neiko 03574A Jumbo Combination Wrench Set comes with 16 combination wrenches of the most popular SAE sizes from ¼ to 1-1/4 inches. The tools feature 15-degree angled offset open and 12-point chamfered box end, and are ideal for tightening or loosening nuts and bolts regardless of whether you're a mechanic or a contractor. Capable of tackling even the toughest jobs, the wrenches are made from drop-forged industrial strength steel.
They are not as shiny as other wrenches on this list, but the black oxide coating ensures maximum durability, robust torque, and strength. We also like the panel design which adds even more power to the shaft. A slim profile and longer-than-average handle are other exciting features worth mentioning. And if all this wasn't enough, know that the tools come in a resistant fabric holder that not only keeps the tools organized, but also provides a convenient transport solution. Don't forget to also check our guide to the best spirit levels.
Key Features:
Industrial-grade performance
SAE and metric options
Raised panel construction
16 combination wrenches
Specification:
Brand

Neiko

Model

03574A

Weight

10.75 pounds
Craftsman 914018 7 Pieces Universal Wrench Set




Another entry from Craftsman, the 914018 7 Pieces Universal Wrench Set boasts professionalism. It has flawless aesthetics that will make you proud each time you take this out of the toolbox. It comprises seven standard universal wrenches designed to fit six types of fasteners and is ideal for jobs of all sizes. As you could expect, each wrench is conveniently marked with the size on both ends.
The two main features that make the difference between this set and all others is the rounder beam that enhances torque and maneuverability, as well as the sturdy steel alloy construction that ensures long-term durability. We also like the length; ranging from 4.4 to 8.69 inches, it'll give you plenty of space to hold the tool comfortably while working. Like most of the best wrenches on this list, these come with a 15-degree head angle so that you can work without busting your knuckles. Everything comes packed in a stylish hard storage case compact enough to occupy a little space in your tool backpack.
Key Features:
7 standard SAE universal wrenches
Enlarged markings for easy identification
Storage case
15-degree angled head
Specification:
Brand

Craftsman

Model

914018

Weight

2.35 pounds
Titan Tools 17327 11-Piece Combo Wrench Set

The last entry on our list is this combo wrench set by Titan Tools. This's made for all handymen shopping on a budget and trust us; a quality wrench set will unlikely get cheaper than this. All wrenches included boast Titan Tools' flawless craftsmanship. They are made from durable chrome vanadium steel and come in the most popular SAE sizes between ¼ and 7/8 inches. The largest wrench is, in fact, impressive, and not something you get in many sets.
A freebie reusable storage rack enhances the value, by giving you a practical storage and transport solution. It won't last forever given the weight it has to withstand, but it stacks up pretty well in comparison with racks that come in more expensive packs. We also like the mirrored finish of the tools, which adds a sleek touch. Perhaps this set won't withstand heavy-duty industrial use, but it's a quality one coming at a deep discount. Titan Tools 17327 set will fit your toolkit or trunk perfectly, will stand by your side in all emergencies, and it won't make you break the bank.
Key Features:
11 wrenches
Reusable storage rack
SAE sizes
Specification:
Brand

Titan Tools

Model

17327

Weight

2.7 pounds
Sign Up Now
GET THE VERY BEST OF GEARHUNGRY STRAIGHT TO YOUR INBOX