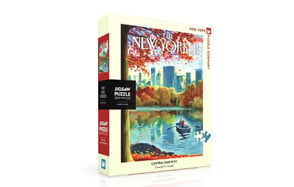 New York Puzzle Company - New Yorker Central Park Row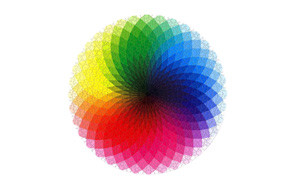 Moruska 1000 Piece - Gradient Color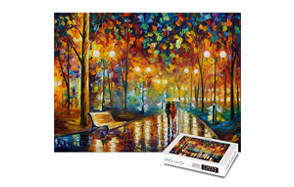 Ingooood - Rainy Night Walk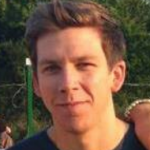 There's something really nostalgic and very satisfying about completing a Jigsaw puzzle. It brings to mind memories of your childhood, families gathered together indoors, the rain pouring down outside, huddled around the table all working together as a unit on the latest Christmas puzzle challenge. Turns out that they never went out of fashion and are in fact enjoying something of a renaissance with plenty of 1000 piece plus puzzles that will challenge even the most proficient and self-proclaimed puzzle master. Testing your critical thinking skills as well as assisting with hand to eye coordination and visual perception, a good old fashioned puzzle can actively lower stress levels. Plus, they make the perfect way to while away a cold and dreary Sunday afternoon. Let's take a look at some of the Best Puzzles for Adults currently doing the rounds with our favorite personal selection below.
The Best Puzzle For Adults
Puzzle For Adults Buying Guide & FAQ
Benefits of Puzzle Solving for Adults
For many centuries now there has been an established link between improved cognitive reasoning and puzzle solving. Puzzles of all shapes and sizes from crosswords to riddles, jigsaw puzzles to word searches are loved the world over and have been frequently deployed by many civilizations and some of the greatest recognized minds. Solving puzzles has a myriad of positive effects besides the obvious fact that they are a lot of fun and in some cases, challenging too. Puzzles are a great way to keep the mind healthy and active as they require thought, concentration, problem-solving as well as patience. An active mind can positively reduce both stress and fatigue levels both of which are hugely beneficial. Puzzles inspire on-going education and enhance already existing skills that might not always get fully utilized once we're out of the education system. Skills such as research and critical thinking, cognitive ability and also concentration. They can be particularly relaxing and meditative and almost transport you to a quiet and contemplative state. Puzzles are also an excellent way for adults to improve their IQ as well as their productivity generally. They can also provide a very rare opportunity for families and friends to collaborate and work together to tackle a tantalizingly tricky puzzle.

Puzzle Solving tips & tricks
If you are relatively new to puzzles or the last time you remember really doing one was back in Christmas 1987, the first tip we can give you is to pick a puzzle that you are going to enjoy, and that is pitched at the right skill level. Build your skills back up before going straight into expert-level. You may well now be an adult but there are some particularly difficult and challenging puzzles out there, and you don't want to abandon ship (if that's your jigsaw of choice) at the first corner!
Think about your end plan too. What are you going to do with the completed puzzle? Are you going to construct it, deconstruct it and put away back in its box until the next rainy day or do you intend to mount and display it? More on that below. If so you might want to think first about laying down wax paper or a roll-up puzzle mat and gather your glue and mounting board together before you get started. Also, ensure that you have allocated yourself enough workspace. Make sure that you check out the final size of your completed puzzle before you get started to ensure that you have enough worktop to finish it. Most 1000 piece jigsaw's are going to be pretty big when completed.
Once you get started, there are a couple of tried and tested tricks you should incorporate that will have you finishing up that puzzle in next to no time! It's a good idea to start by flipping all of your pieces over so that they are facing the right way up. A bit of a tedious chore but so worthwhile and will make the rest of the puzzling solving process that much quicker. You'll no doubt remember this one from when you were a kid, but next up you want to gather all your edge pieces together and put those to one side. As long as you have a puzzle, of course, that's got edges! If you are already an expert level, you may be working on something far more radical! Another good tip at this stage is also to sort your pieces into colors. When you come to put your puzzle together, it's far more likely to have sections that are made up of similar shades across concentrated areas. Again, sounds a bit boring and time-consuming but this kind of pre-preparation and planning will significantly speed up the physical build stage. If you know that there are any unique pieces or really distinguishing parts of the puzzle keep these separate from the rest too as you can work on those in isolation.
The best technique we can think of to actually work on the puzzle itself is to tackle small sections at a time rather than trying to deal with the entire puzzle as a whole. Break it down into sections and this way you will feel more motivated as you track your progress. Perhaps try working from the middle outwards. That's always a good strategy that the professional puzzle solvers among you implement. Visualize your sections and start to look at how they can easily interconnect.
Most important of all, same as when you are deep in concentration on any prolonged and intense activity, make sure you take regular breaks so that you don't end up getting bored or frustrated and don't give up! Puzzles are meant to be challenging and require concentration so have fun working them out and congratulate yourself on your progress along the way. With practice and more frequent puzzle making sessions you will quickly improve your skills and at all times be using your brain which has to be a good thing right?

Puzzle For Adults FAQ
Q: What are puzzles for adults?
A: Puzzles for adults come in all kinds of shapes and sizes but specifically when we are talking about jigsaw puzzles, they cover off a wide range of interesting topics including landscapes, artwork, scenes, collages and will typically have a challenging level of complexity. While you can get anywhere from 250 up to 32,000 piece jigsaw puzzles, there are lots of adult-specific, fun, interesting and challenging puzzles with 1000 pieces.
Q: How can I store and transport my unfinished puzzle?
A: If your jigsaw puzzle is still very much a work in progress and you want to either store or transport it safely, you need first to ensure that it is on a sturdy, moveable base. You can purchase a purpose-specific puzzle mat or something like a piece of foam core, or maybe even a large and low walled box (depending upon the size of your puzzle) might just do the trick. If you need to store your puzzle away and are limited on space, any large flat surface will work so get inventive! The top of the fridge, under the couch or bed or on a high shelf in a storage room. The main thing is that you don't want the puzzle to be disturbed either by kids or pets!
Q: How can I seal my finished puzzle and hang it on the wall?
A: You've successfully completed your puzzle.  You now want to turn it into a permanent decoration so that you can enjoy it for years to come and proudly display your achievement. That means you are going to need to frame, mount and glue your creation. There are plenty of online guides and videos that will take you step by step through the best process. However, by way of a quick summary, first find a frame size that fits your puzzle and then cut a piece of backing material to fit the frame. If you had always intended framing your jigsaw that you will have had the forethought to take care of this stage already and already be building your jigsaw on an appropriate mounting surface. If not, then you will need to carefully slide the paper under the puzzle and take something a like a rolling pin to the ensure the jigsaw is fully flat to the surface before you then apply a layer of glue directly over the entire surface. Wait for the glue to dry and you can then place your finished puzzle into the frame, ready to hang.
Q: What are puzzles made of?
A: For the most part, modern-day jigsaw puzzles are made from a high quality, often environmentally friendly, recyclable cardboard and are precision cut to create those unique, snap in place edges of each individual piece. Many of the manufacturers we reviewed in our guide today also use chipboard which makes the pieces thicker and easier to handle.