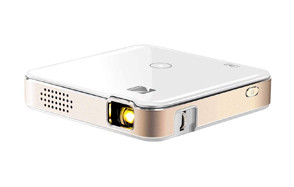 Kodak Ultra Mini Portable Mini Projector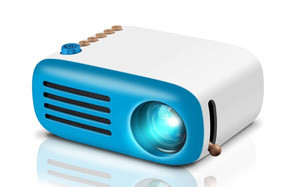 GooDee Mini Projector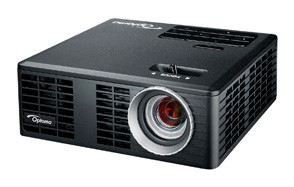 Optoma ML750 Portable Mini Projector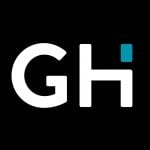 Current mini projectors are marvels of technology. Gone are the heavy, large, and loud projectors of the recent past; like everything else in consumer electronics, projectors have shrunk in size, but improved in optics, sound, and functionality. These little devices will fit in the palm of your hand and are great for entertainment, education, and business. There is a wide array of compact projectors; our guide can save you the time and frustration of combing the internet for the best mini projector to fit your needs.
The Best Mini Projector
Mini Projector Buying Guide and FAQs
When buying a portable mini projector, there are a few things you should know before making the purchase. We have outlined some essential things to consider in your decision-making process.

How We Chose Our Selection of Mini Projectors
Brand - Not all brands are equal when it comes to manufacturing mini-projectors; they differ in durability, build, picture and audio quality, and design. We chose mini portable projectors from trusted brands that deliver premium quality and durable products.
Price - Some mini projectors are on the expensive side, costing $700 and up, but there are plenty of mini HD projector models that cost $200-$600 with impressive features and excellent picture quality.
Reviews - A lot of brands boast of exceptional quality and performance, but reviews can be a valuable source of unbiased opinions. We thoroughly read through reviews to find out which products consistently delivered on their promises.

Features to Look Out for in a Mini Projector
Entertainment or Business - It's best to ascertain the primary purpose of the tiny projector. Mini projectors for entertainment purposes usually have over 2000 lumens of power to perform well with the lights off or on. Compact projectors for business or educational use are brighter with 4000-6000 lumens.
Indoor vs. Outdoor - Outdoor mini projectors require a higher level of light output to display crisp images, requiring up to 5500 lumens. Pocket projectors for indoor use will display clearly with as little as 1000 lumens.
Brightness - Higher lumen output delivers brighter images. For business use, a brighter miniature projector is appropriate for the lit indoor office setting.
Resolution - The resolution determines the quality of the projected image, and ranges from 320 to 4k. The pictures or videos will appear sharper, crisper, and more realistic with a higher resolution.
Zoom Range - The zoom range allows you to change the image size to fit the screen.
Portability - A main desired characteristic of a mini projector is the compact and lightweight form that can be carried anywhere with ease. The projector should be small and light enough to stow away in the bag or case of your choice.

Mini Projector FAQs
Q: What is the best mini projector?
A: While this is more of a personal choice, you may want to consider the Nebula Capsule by Anker. It's one of the most compact mini projectors on the market that delivers excellent audio and picture quality.
Q: What is the best mini projector for iPhone?
A: A wide range of modern projectors are compatible with iPhones. But some require adapters for use with Android products.
Q: Is A Mini Projector useful?
A: Mini projectors are more useful than their larger counterparts due to their portability; they can transport on vacations, between offices or rooms of a home, and set up on almost any surface.
Q: What is the best mini projector for presentations?
A: For business meetings or school presentations, you may require a projector with high resolution and lumen output. The Vankyo Leisure 3 Mini Projector has the required resolution and 2400 lumens, as well as compatibility with a wide range of plugs and devices.