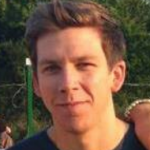 What is technology doing to us? Every day we want to go out and get fit and healthy, we want to eat right and see the world, and we want to catch up with friends in ways that aren't just a quick What's up over WhatsApp. The problem is that everyday technology keeps clawing us straight back in determined that we never venture out ever again. This time, it's marvelous mini projectors which, like Magikarp evolves into Gyarados, have surprised us all with just how incredible the new millennium models are. Long gone are wires, distracting, lethargic whirs of the fan, and all those annoying technical difficulties that your teacher never did figure out. These little devices will fit in the palm of your hand and are great for home theaters, presentations, and education, as well a some more unique ways, too. With that in mind, let us project to you our choices for the best mini projector, and you can clearly see what we mean.
The Best Mini Projector
Mini Projector Buying Guide and FAQs
Features To Look For In a Mini Projector
If you're still unsure about which mini pocket projector is the right one for you - because they all look so awesome - here are some things to consider that might sway you one way or another.
Ease of Use - Nobody wants to come home singing about how they've bought this awesome new mini projector, invite all their friends, family, old teachers, and boss around to show it off, and then realize they have no idea how to use it. Wouldn't that be embarrassing? These mini projectors are all relatively easy to use even for people who've never seen technology before, but If you're not the techiest of dudes in the world, then a simple-to-use projector is the one for you. This is also something to think about if you're buying it as a gift for somebody else.
Resolution - We all know what resolution is. Ranging from 320 to 1080p and then even further to 4K which provide ultra-high definition images, you can display a wide variety of different video qualities on your projector. The higher the resolution, the better the projector will be able to project. This is very important for getting the very most from your videos, ensuring you can play games, watch videos, and even browse in the perfect clarity and sharpness that you've come to expect.
Inputs - Do you know how you're going to project the image? Do you know what device you're going to connect to the projector? Do you know how? The inputs of your protector are essential in actually making it useful. Otherwise, it just looks like a droid you'd find at any scrapyard in the Star Wars galaxy. Being the 21st century, you can rely on some of the products to connect via Bluetooth, but you don't always want to rely on Bluetooth, so its important to have a backup. Be sure to check for HDMI input ports, USB ports, micro-USB ports, and even micro-HDMI ports that you can use should Bluetooth fail you, or if you just feel like going old school.
Throw Distance - The throw of the image basically means how far the projection will reach and how wide it will be. This is crucial in finding a projector that will fit inside your screen or wall without losing picture quality, or even parts of the picture itself. With each projector, there is an indication of the throw distance, which might be called the throw ratio, and will help you get a decent idea of where the projector will fit into your home. As a quick frame of references, if the throw ratio is 1.8:1, this means you'll see an image that is five feet wide when projected on your wall from 9 feet away.
Brightness - The brightness of the projector is achieved through its lumen level and if this level is high, you'll get a brighter image. Depending on your reasons for buying a projector, you'll need to consider how bright you need the projector to be. Brighter is better for business scenarios, but for home theater, too much brightness can wash out the colors and eventually hurt everybody's eyes.
Contrast Ratio - This isn't something that is majorly important, and for most of you won't even register when using your projector, but a contrast ratio refers to the difference in light and dark areas that can be produced when watching videos, looking at pictures, or playing games. To get the best picture possible, you might need to do a bit of tweaking to get it perfect, and this could - but probably won't - vary between videos.
Product Support - Having excellent product support is a must for an electronics product, and finding a projector that offers incredible product support will help you breeze through any issues that could occur when using it. Nobody likes to have to deal with support services, but sometimes there's no choice, and it's better to have product support that won't send you around in circles, keep you on hold for what feels like hours, and is always quick and reliable will save you a lot of stress and headaches.

Usage Tips For Mini Projectors
It's so exciting that you've decided to buy yourself (or someone else) a portable projector. Soon, you'll be able to host Super Bowl parties, movie nights, Mario Kart tournaments, and even Wrestlemania, if you really want to relive your youth, all without people craning to look small, pathetic pictures on your TV. Before all that though, if you really want to make that purchase go from a great idea to the best idea you've ever had (seriously) then check out these helpful usage tips.
1. Learn the Lingo
Lumens? Throw? Project? These are all words that you will do well to understand - if you don't already - and will allow you to understand advice from the mini projector community (there are dozens of them, we hear). Understanding what each term means will not just make your friends and family look at you like you're speaking another language, but will also save you hours of time later should something go wrong with your mini projector and the only place you can turn for advice is the internet.
2. The Right Room
Unless you saw Harry Potter and thought his situation at the Dursleys was actually a pretty sweet setup, you've probably got a variety of rooms in your home to choose from when it comes to setting up your mini projector. When trying to choose which room you want to convert into a projector room, the one with the widest, tallest wall might be the most appealing, and while this certainly makes sense, you could risk losing brightness, clarity, or sharpness if the projected image needs to stretch too much.
It might also happen that this room isn't large enough to provide a satisfactory projection experience. The projector might end up too close or too far away, there might be furniture or decor that prevents the perfect projection. Luckily, there's no time limit on finding the best room, so try a couple out an see how it looks. You'll soon find that the darker the room, the better.
 3. Make the Most of Its Size
Remember the projectors you used to see at school? Those huge, lumbering, relics of technology from decades ago that for some reason were still in use? Your new mini projector is nothing like these - except the actual projecting aspect - and there's no better way to make realize just how useful and convenient it is than taking advantage of just how small it is.
By fitting in the palm of your hand, you can take this projector anywhere you like. You can move it from room to room in your home, you can take it to friends' houses, you can take it into the office when you've got a big presentation coming up - because we all know the office tech would fail miserably - and with the awesome battery life you can take it to the park and project a showing of some old French film like the hipster you've always wanted to be.
Projectors have never possessed such versatility and convenience, so if you just let it sit in one room, only used whenever you come back from vacation, you may as well have bought one of those Stone Age models that your teachers could never really figure out.

 4. Screen Or No?
After finally settling on a room to set up your projector - at least for now, anyway - you'll need to figure out if you want to invest in a screen or simply stick with the wall. Leaving your images to be projected on the wall will save you money, time, and a lot of hassle waiting around for the screen to arrive. You want to start using your projector straight away, after all, so the wall should make do, right?
Eh, yeah but also no. it really depends on the condition of the wall which could have marks or issues that - of course - will only become painfully apparent after you've completed your set up. It will also depend on the color of the wall. If it's white, then you're onto a winner, but darker colors might interfere with the projected picture, making everything feel a little bit too much like one of those movie theaters, and no one wants that.
This is where a projector screen can come in useful. Designed specifically for this exact purpose, they offer a clean and unmarred surface to project and will save you money on a paint job that the significant other may not be too thrilled about anyway. They also aren't too expensive and can be folded away for easy storage. If you don't want to spend money on a screen, then we're sure a bedsheet could (maybe, perhaps, sort of) do a similar job.
 5. Proper Care and Attention
Obviously, you don't want your projector to suffer any damage, so it's important that you take as much as you possibly can short of becoming a projector caring obsessive that everyone used to think was pretty cool and easy going but has since gotten a bit weird.
If you're consistent with your care, it isn't that laborious of a job. Simply be sure to wipe the lens clean to keep it free from dust if you haven't used it for a while - although we're sure you will - and if it comes with a carry case, you can give yourself some extra peace of mind by packing it away after use.
For the best care, you can also place it somewhere it won't be knocked from its perch. Even with the massive wireless capabilities of these projectors eliminating the risk of wires being tripped over, people can still be careless, so find a solid, stable area to keep it when projecting.
Mini Projector FAQs
Q: What Is A Mini Projector?
A: A mini or miniature projector is a device that you can connect to your computer, tablet, or smartphone to show images or videos on a screen. Much like projectors of the past, it's used in schools, offices, and at home, but there are some differences.
A mini projector is, of course, smaller, with many modern designs small enough to fit into the palm of your hand. In addition to this, because of the advances of technology and an adoption of wireless control, most of them do not require wires or cables to connect, instead relying on Bluetooth, wifi, or internal storage methods to project whatever you want onto your screen.
Q: What Is The Lamp Life Of A Mini Projector?
A: The lamp life of mini projectors will vary from brand to brand, but you can expect at least 2,000 hours of lamp life from your projector at the very minimum, and it will also depend on how you use it. If you are serious about your projecting hobby, then you can even find projectors with lifespans as long as 5,000 hours, while there are others that boast as much as 20,000.

Q: Can I Connect An iPhone To A Mini Projector?
A: As long as you have a projector that operates alongside an app, or has the input or tools to connect your iPhone, then you absolutely can connect it to a mini projector. The majority of mini projectors will be advanced enough to operate using Bluetooth or wireless technology, and if they don't then you may still be able to connect using a USB cable. If connecting your iPhone to look at pictures, videos, or even to stream content is a high priority, be sure to check the product you're buying to make sure it will work.
Q: What Is A Good Lumen Level For A Mini Projector?
A: As mentioned before, the higher the lumen level, the brighter your images will be, so looking for a projector with a high enough lumen level to give you a picture you can actually see is very useful. Despite this, there's no official 'best' lumen level. Instead, there are lumen levels that suit your situation. We said earlier how different scenarios will require different lumens, so consider exactly what you're using your projector for before rushing out to by the projector with the highest lumen count.
To be on the safe side, though, buying a projector with at least 1000 lumens will give you enough brightness so that you can actually see the image without also washing out other colors that could impact its effectiveness. This will also work in a number of different situations if you're planning on using it as often as you can.
Q: What Is Lens Shift And Why Would I Want It?
A: A gift from above for the lazy, or at least a gift for those that once they're sat down means they don't have to move all that much until the video is over. A lens shift allows you to move the image without physically moving the projector. This gives you the opportunity to move the image until it is in the perfect position and helps to adjust any cut of frames against walls or screens without shifting the whole projector half an inch one way, a quarter inch the other.
It's very useful, if perhaps not always necessary, and these projectors are so light and small that it may not matter anyway. It's always better to have and not need then to need and not have, though, so it might be worth investigating.