Best Mini Projectors in 2021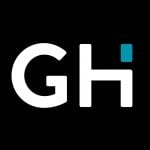 This product guide was written by GearHungry Staff
Published
December 22, 2020
Support us! GearHungry may earn a small commission from affiliate links in this article.
Learn more
Current mini projectors are marvels of technology. Gone are the heavy, large, and loud projectors of the recent past; like everything else in consumer electronics, projectors have shrunk in size, but improved in optics, sound, and functionality. These little devices will fit in the palm of your hand and are great for entertainment, education, and business. There is a wide array of compact projectors; our guide can save you the time and frustration of combing the internet for the best mini projector to fit your needs.
The Best Mini Projector
Kodak Ultra Mini Portable Mini Projector




With the recognition of the Kodak name, it's no surprise that Kodak's ultra-compact projector comes with high expectations. It brings the big screen dreams of the movie theater right into your living room and does so with all the bright lights you'd expect from Tinseltown.
Kodak claims this unit is the smallest DLP projector in the entire world. It easily fits into the palm of your hand or in a pocket, unobtrusive and remarkably easy to transport. Built-in speakers pump out incredible sound for how small the mini projector is, and one can set up the unit almost anywhere; desktop countertop, or on top of a cooler; the tiny size delivers impressive flexibility.
Kodak supplies HDMI, USB, and micro SD ports to ensure connectivity across a wide array of devices; no other purchases are necessary. This mini HD projector delivers the optical clarity the Kodak brand deserves, with sound and features to match.
Key Features:
Hollywood standard brightness, color accuracy, and picture quality
Smallest DLP Projector in the world fits comfortably in your hand
Built-in speakers
Versatile connectivity across multiple devices
Specification:
Brand

Kodak

Model

RODPJS75

Weight

10.6 ounces

Are you planning a movie night at home with friends? Convert your house to a home cinema with the TOPVISION Mini Projector. All you need is a smartphone, laptop, and an HDMI cable to project your cinematic experience on to any large, flat, vertical surface. This LED projector delivers a clear and crisp picture with a 2400lux brightness. It can project images from 1.5-5.2 meters away, however, to get the most out of this portable projector, a 3-meter distance is recommended.
The projector lamp has an impressive 50,000-hour life rating, making replacement unlikely. There's also a ±15 keystone correction button at the top of the monitor to prevent image distortion from projecting at an angle. This feature maintains a correct, square picture, while a focus ring ensures image quality.
This mini projector is constructed from robust aluminum that also helps cool the device for better performance. A tempered glass lens enhances thermal stability and durability. We can recommend this mini projector with confidence.
Key Features:
Enhanced brightness with 2400lux
Contrast ratio of 2000:1 and 16:10
2 years warranty
Specification:
Brand

TOPVISION

Model

TYY0010

Weight

2.76 pounds
Anker Nebula Capsule Smart Mini Projector



The Anker Nebula Capsule mini portable projector is our number one choice amongst the best portable projectors you could hope to find. This super lightweight, highly compact, and an excellent all-around product is the perfect way to transform any room in your house into a legitimate home theatre to delight your family and neighbors alike.
With excellent clarity and contrast, thanks to the 1000 ANSI lumen rating, you can view pictures, videos, and play games with high-quality imagery. The 360-degree sound system provides an equally high-quality sound. You may never watch TV any other way ever again.
For fans of straightforward tech, there's a lot to love here. The setup process is simple and comes with a handy app that you can download to your smartphone for easy access.
The Nebula Capsule delivers on all fronts, and we can recommend this pocket projector with confidence. Be sure also to check out our list of the best Android TV boxes to improve your home viewing experience even more.
Key Features:
Extra portable
360 degrees speakers
Great clarity and contrast
Android 7.1 software
Specification:
Brand

Anker

Model

D4111111

Weight

1.04 pounds
DR. J Professional HI-04 1080P Supported 4 Inch Mini Projector

The DR. J Professional Hi-04 1080P 4-Inch Mini Projector provides sharp and crisp visuals, ensuring an excellent viewing experience. This modern projector boasts 1080p video quality, making details stand out, displaying smooth motion, presenting accurate colors, and deep blacks.
This mini projector mimics the picture quality of a flat-screen TV, with the correct aspect and contrast ratios, for viewing almost anywhere. All the controls sit on top of the device for easy access and adjustments. The keystone adjustment and the focus dial reside next to the lens.
HDMI, USB, VGA auxiliary ports sit pretty, as well as an SD card slot occupies the other side of the tiny projector, but the USB port only supports iPhones. Finally, the LED projector lamp is rated to 40,000 hours, making the need for replacement unlikely.
Key Features:
HD supported
Projector distance of 1.5m-5m
The screen display of 32-176 inches
3-year guarantee with 100% money-back guarantee
Specification:
Brand

DR. J Professional

Model

HI-04

Weight

3 pounds
LG Electronics Minibeam Mini Projector




The LG Minibeam projector possesses all the functionality and features expected for a modern mini projector and an electronic product from LG. True HD resolution (1289 x 720), 550 lumens, and 2.5-hour battery life is a great start. Additionally, a Bluetooth audio output allows the use of an external speaker for booming sound, and it wirelessly connects to both Android and WiDi for input.
This HD mini projector also has a mirroring function for simple sharing of content on your phone or computer, or off a thumb drive. The RGB LED projection lamp is rated for 30,0000 hours of life, ensuring that this capable LG mini projector will be entertaining the family for a long time.
Key Features:
Wireless connectivity
HD video capabilities
Bluetooth sound streaming
Up to 550 lumens
Specification:
Brand

LG

Model

PH550

Weight

1.43 pounds
ViewSonic M1 Portable Mini Projector




The ViewSonic M1 is an incredibly portable WVGA (854 x 480p) mini projector with impressive features. It rests on its stand (which doubles as a lens cover), allowing vertical adjustment that provides flexibility in placement and ensures optimal projection. This short-throw lens provides a 100-inch image from 8.9 feet away with an auto-keystone feature to eliminate distortion.
The pocket projector accepts wireless dongles to expand input options, including mirroring content from handheld devices. A type C port transmits data, audio, and video through a single cable and can also act as a charging port.
16GB of internal storage can store up to four hours of movies, while the battery lasts up to six hours, making this unit an excellent option for camping. Finally, this mini projector boasts dual Harmon Kardon Speakers for deep, accurate, and immersive sound.
Key Features:
Small and compact for easy portability and room placement
Integrated microSD slot
Up to six hours of independent built-in battery life
Specification:
Brand

ViewSonic

Model

M1

Weight

1.52 pounds

The GooDee Mini Projector is easily one of the best value projectors on Amazon. At $62.99, it's one of the cheapest projectors, and it still can bring the movie screen into your home. The most impressive thing about this little projector is the connectivity. It has HDMI, USB, Micro SD card, audio, and AV ports, which allow you to connect to pretty much anything if you have the right lead. It even supports 1920 x 1080 resolution so you can get an impressive picture.
On the downside, it's pretty complicated to set up, and it's not always easy to get the perfect picture. You can see the difference between this and one of the more expensive projectors in this review, but it's still a fantastic value and brings the big-screen experience into the home for little cost.
Key Features:
HDMI, USB, Micro SD card, audio, and AV ports
Supports 1920 x 1080 resolution 
Portable design 
Built-in speaker
18-month warranty 
Specification:
Brand

GooDee

Model

YG200

Weight

9.5 ounces
Optoma ML750 Portable Mini Projector




Our premium pick for the best pocket projector comes in the small and stylish form of the Optoma ML750. This WXGA (1280 x 800) projector comes with everything you could ever want from a projector, as well as things you may not have considered before. The ML750 uses DLP technology, which guarantees consistent color precision, excellent readability via high native contrast ratios (20,000:1) and fast video performance (a must-have for gamers).
Even though it is tiny, comfortably fitting in a pocket and weighing less than one pound, it's powerful, with a 700-lumen brightness rating. It also boasts easy setup, with auto-Keystone, and wireless screen sharing with HDMI input (requires WUSB adapter). This unit also acts as a wireless, PC-free media player with the addition of a USB WiFi adapter.
The projector lamp is rated to 20,000 hours, and the unit comes with a remote. For improved sound, you can combine this with one of the Bose speakers featured on our site.
Key Features:
Palm-sized projector with incredible picture clarity and focus
LED means there's no need to replace the lamp
Up to 1000 lumens
Lightweight and portable
Specification:
Brand

Optoma

Model

ML750

Weight

12.8 ounces
HomPow Mini Projector – 3600L

The HomPow Mini Projector is one of the hottest projectors on Amazon right now. It's earned Amazon's Choice badge, meaning that it has a high volume of sales and impressive history of customer reviews.
If you're looking for a projector to watch movies at home, this is an affordable and capable solution. It supports a ton of different multimedia devices including PS4, Xbox, TV, PCs, and much more. You can even hook your smartphone up to it with the correct cable.  It supports 1080P HD display and projects at 3600 lumens, impressive at this price point. Additionally, the LED projection bulb is rated for 50,000 hours of life, making the value even more outstanding.
Key Features:
Works with HDMI, VGA, USB, AV, TF Card, and TV BOX
Supports 1080P HD resolution 
3600 lumens 
Noiseless design
Free replacement policy
Specification:
Brand

HOMPOW

Model

T20

Weight

2.17 pounds
Vankyo Leisure 3 Portable Mini Projector



The Vankyo Leisure 3 Portable Projector perfectly demonstrates that embracing the past isn't always such a bad thing. This might not possess the high-tech, futuristic designs of other projectors we've picked out, even having actual pushable buttons like it hasn't realized they went out of style almost a decade ago, but it's still a very attractive projecting prospect for anyone looking to improve their display game. 
Powered by the MStar color engine, the colors have never been more vibrant, and this is the technology that has only been released this year, making the Leisure 3 one of the most up-to-date pieces of hardware around. The color engine also provides 60% more brightness than ever before, which is excellent news for everybody, no matter what they want to use it for.
Along with this, it's almost whisper-quiet so you can game or watch in peace, without distracting fan whirring, and there's even a carry bag and tripod stand included so you can take it around all your friends' houses and show off your brand new toy, without worrying about damage.
Key Features:
A projection distance of 4.9ft to 19.4ft
Great focus and keystone balance
Connects to a wide range of devices and plugs
Comes with a carrying bag and tripod
Specification:
Brand

Vankyo

Model

Leisure 3

Weight

2.12 pounds
Mini Projector Buying Guide and FAQ
When buying a portable mini projector, there are a few things you should know before making the purchase. We have outlined some essential things to consider in your decision-making process.

Features to Look Out for in a Mini Projector
Entertainment or Business - It's best to ascertain the primary purpose of the tiny projector. Mini projectors for entertainment purposes usually have over 2000 lumens of power to perform well with the lights off or on. Compact projectors for business or educational use are brighter with 4000-6000 lumens.
Indoor vs. Outdoor - Outdoor mini projectors require a higher level of light output to display crisp images, requiring up to 5500 lumens. Pocket projectors for indoor use will display clearly with as little as 1000 lumens.
Brightness - Higher lumen output delivers brighter images. For business use, a brighter miniature projector is appropriate for the lit indoor office setting.
Resolution - The resolution determines the quality of the projected image, and ranges from 320 to 4k. The pictures or videos will appear sharper, crisper, and more realistic with a higher resolution.
Zoom Range - The zoom range allows you to change the image size to fit the screen.
Portability - A main desired characteristic of a mini projector is the compact and lightweight form that can be carried anywhere with ease. The projector should be small and light enough to stow away in the bag or case of your choice.

Mini Projector FAQ
Q: What is the best mini projector?
A: While this is more of a personal choice, you may want to consider the Nebula Capsule by Anker. It's one of the most compact mini projectors on the market that delivers excellent audio and picture quality.
Q: What is the best mini projector for iPhone?
A: A wide range of modern projectors are compatible with iPhones. But some require adapters for use with Android products.
Q: Is A Mini Projector useful?
A: Mini projectors are more useful than their larger counterparts due to their portability; they can transport on vacations, between offices or rooms of a home, and set up on almost any surface.
Q: What is the best mini projector for presentations?
A: For business meetings or school presentations, you may require a projector with high resolution and lumen output. The Vankyo Leisure 3 Mini Projector has the required resolution and 2400 lumens, as well as compatibility with a wide range of plugs and devices.
The best!
Gear, gadgets & stuff for men
Straight to your inbox