Best Speed Bags In 2021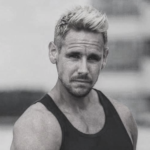 Your guide to this article today is by fitness expert Ben Coleman
Published
December 10, 2019
Support us! GearHungry may earn a small commission from affiliate links in this article.
Learn more
There are few things that are quite synonymous or symbolic to boxing or mixed martial arts than the sight and sound of a speed bag being knocked around during practice. It is one of the most recognizable training gears and even people with no interest in sports will have no problem in correctly identifying which sport the gear belongs to. Speed bags serve as a great training aide for boxers, and when used in the right manner, it can help a boxer improve endurance levels, eye-to-hand coordination and fitness. Below is a list of the best speed bags which guarantee these qualities.
The Best Speed Bag

Designed with the modern boxer in mind, the Everlast Speed Bag is used to improve the speed and timing of a boxer. It is a perfect choice for beginners and semi-professional boxers because of the rare combination of high quality and varying sizes. It has a rubber bladder lined on the inside and the leather pouch displays the Everlast logo which can serve as a moving target for a boxer. This speed bag comes in two sizes: a medium bag which measures 9" x 6" and the large speed bag which measures 10" x 7". The outer shell of the Everlast speed bag is made from genuine leather that is reinforced with strong seeming which makes it withstand continuous hits without falling apart. The construction of this speed bag is symmetrical and well-balanced which enables a boxer to get into a perfect rhythm. For more cool products for boxers and fitness fans, check out our guide to the best punching bags.
Key Features:
Crafted from top-grade long-lasting leather
Well balanced and delivers accurate rebounds
360-degree directional knocking and punching
Features a tough anti-scratch PVC material covering
Specification:
Brand

Everlast

Model

4241

Weight

11.2 Ounces
Meister SpeedKills Leather Speed Bag

The Meister SpeedKills Leather Speed Bag is built to deliver speed, durability, and consistency. Made exclusively from special cowhide leather, it is thick, tough and double-stitched; this pretty much means it can take any punch or hit and still continues to bounce back. What's more, the inner material is latex bladder which gives the bag extra strength and makes it lighter for more effective performance. No doubt, these features also make re-inflation less frequent and allow the best to be derived from the kit. And even better is the fact that every piece is hand-crafted and manually balanced to achieve a symmetrical shape for predictable rebounds and it comes in three different sizes to suit specific levels of skill.
Measuring 10.5×7 inches, the large size is just right for beginners whilst the medium-sized 9.5×6 inches is ideal for an intermediate trainer with the small size measuring 7.5×5 inches perfect for the professional. For sure, this piece of equipment will beef up your endurance and increase your alertness. Whether you are improving your agility and endurance skills or simply engaging in personal physical training, Speedkills answers to every one of your needs. What's more, it is suitable for both men and women, weighs 6.4 ounces, promises to be a great addition to your home fitness equipment collections and is perfect for your gym set-up. No doubt, the Meister speed bags sports a simple design and is the most effective and reliable. Once installed, you are assured of predictable movements, bounces, and rebounds for the most intensive and exhilarating physical exercise. Overall, it promises to be a great gift for your sports enthusiastic loved one.
Key Features:
Unisex, lightweight, tough, reliable and inexpensive
Hand-crafted and manually balanced
Simple in design and effective in delivery
Comes in three different sizes to suit all skill levels
Specification:
Brand

Meister

Weight

6.4 ounces




The Pro Impact Speed Bag is a piece of classic boxing equipment that has, over the years, proven to be a great aid to boxers who wish to improve their muscle strength and stamina. This speed bag has a pear-shaped design that is well stitched along the seams to prevent it from bursting. The pear-shaped design allows for rapid recoiling which helps boxers improve their speed, dexterity and reflexes. The materials used in manufacturing this speed bag include top-grade genuine leather and tough latex for the bladder which makes it lightweight. The Pro Impact Speed Bag has three size options: X-small (5"x7"), small (6"x9") and medium (7"X10"). Another great feature of this speed bag are the welted seams which enhances the sturdiness of the bag and also makes sure the direction of the bag is not affected when a seam is hit.
Key Features:
Proven effective fat and calorie burner
Carefully wound triple re-enforced seams ensure bag integrity
Improves your hand-eye coordination
Recoils rapidly to sharpen your reflexes
TITLE Boxing Gyro Balanced Speed Bag




With several years of experience in the fitness equipment business, the TITLE Company has manufactured fitness equipment that has consistently achieved high ratings and the TITLE Boxing Gyro Balanced Speed Bags is no exception. This speed bag is best suited to professional boxers who want to improve their hand-speed potential. It is designed with precision gyro balancing which helps a boxer develop fast reflexes and coordination between the eyes and hands. The TITLE Gyro speed bags are made from premium leather shell with triple reinforced leather stitching and lacing, which ensure that the speed bags are well balanced. It comes in three available sizes which are small, medium and large. The small size measures 5"x8", the medium measures 6"x9" and the large size has a measurement of 7"x10". The Gyro technology used in manufacturing this bag allows it to deliver excellent rebound and speedy recoil. Our guide to the best boxing shoes features more must-have products for boxers.
Key Features:
Has a high-quality leather shell
The shell has triple reinforced leather seams
Unique internal balancing technology
Has a consistent bounce and stellar speed
Specification:
Brand

Title Boxing

Model

TESBC-Box

Weight

7.2 ounces

As one of the leading brands that manufacture boxing and fitness equipment, it is of no shock that yet another TITLE product finds its way on to this list. As implied from its name, this speed bag is truly a classic and it has even featured in some Hollywood movies. The TITLE Classic Speed Bag is designed to serve as just a punching bag and it is great for beginner boxers. The bag is strongly constructed with leather and welted seams which are combined with triple stitching and a reinforced loop to prevent it from bursting at the seams. The TITLE Classic comes in two sizes which are small and medium and measures 5"x8" and 6"x9" respectively. The smaller size is more suitable for advanced or professional boxers while the medium size is made for beginners or amateurs. With a pear-shaped design, this speed bag is very lightweight. Be sure to also pick your favorite pair of boxing gloves from our list.
Key Features:
Reinforced loop to prevent breakdown
Lightweight leather and triple stitched welting
Available in two sizes
Precision balancing
Ringside Fitness Reflex Bag

Quite different from a speed bag, a reflex bag mimics a fight because it can sway any way, giving a boxer up to 360-degree of access. It is, however, similar to a speed bag as it is also used to train a boxer's reflexes and agility. The Ringside Fitness Reflex Bag encapsulates all these attributes and it is perfect for boxers of different heights and boxing styles. The bag is constructed from synthetic leather which makes it easy to clean. The base tank is covered with plastic and it can be filled with 125lbs. of water or 240lbs. of sand. An exciting feature of this reflex bag is an adjustment mechanism that allows users to instantly change the height of the bag. This reflex bag gives you one of the most realistic boxing experiences because of the specifically placed chrome spring which mimics the movement of an opponent.
Key Features:
Chrome spring located at the bottom
Base tank can hold water or sand
Height can be adjusted between 49"and 69"
Made from synthetic leather
Specification:
Brand

Ringside

Weight

21 Pounds




The RDX Double Speed Bag is specifically designed to help users, who are new to the world of boxing, adapt to one of the basics of the sport; punching. Compared to other speed bags, the RDX is larger in size which favors amateur boxers as they can strike it without having to be accurate all the time. This speed bag is very unique and versatile as it can be mounted with anchors above, below or to either side depending on the requirements of the boxer. The bag also comes with elastic mounting ropes which controls the movement of the bag. A unique feature of the RDX is that it comes with all the necessary mounting equipment which means you won't have to source for all the attachments separately. The attachments include a stainless steel swivel and a platform. Made from cowhide leather, the bag is guaranteed to last long.
Key Features:
Dual Mounting Points
Made from high-quality leather
Quick rebound
Comes with necessary attachments
Specification:
Brand

RDX

Weight

1.33 Pounds
KUYOU Double End Speed Bag

Though it may not be a notable name among brands that produce boxing equipment, the KUYOU Company has a reputation for making high-quality products. That reputation remains untainted with the production of the KUYOU Double End Speed Bag as it is a reliable and affordable speed bag. It is constructed from a special PU material which is as strong as synthetic leather. There are several anchors on either end of the bag and it allows boxers fix the bag in any position they want. This double end speed bag comes with a pump needle, two highly elastic pieces of cord and the required ring locks. The elastic ropes can be adjusted according to length and tension and it can be mounted either from top to bottom or side to side. Because of its adjustability, the KUYOU Double speed bag can be used to train for different sports. If you are also into kickboxing, be sure to check out our guide to the best kickboxing gloves.
Key Features:
Dual Mounting points
Easy to set up
Comes with necessary accessories
Very versatile
Specification:
Brand

KUYOU

Weight

1.20 Pounds

With over 20 years of experience in manufacturing specialized boxing equipment, Balazs has become a household name in the fitness industry. The Balazs Laser Speed Bag is a major example of the company's legacy as it has proven to be one of the best speed bags around. A unique feature of this speed bag is that the loop is entirely made from Kevlar which is a very strong material that ensures long-lasting use. The loop is also double layered and centered perfectly to give it balance. The bag itself is made from high quality smooth grained leather that can withstand heavy and continuous punching without falling apart. The bag comes in the following sizes: 5"x8", 6"x9", 7"x10" and 8"x11". These various sizes enables professional and amateur boxers find a size that suits their training pattern. The surface of this speed bag is free of welted lacing which means the surface is pretty smooth. If you wish to introduce boxing to your children, be sure to check out our guide to the best boxing gloves for kids and pick the right pair that will help them improve.
Key Features:
Kevlar reinforcement on loop
Come in various sizes for varying skill levels
Very good rebound
No laces

Used by boxers and even MMA fighters, the Cleto Reyes Speed Bag is popularly known for its durability. The outer shell of the bag is made from genuine leather which is tightly constructed to make it strong. A unique quality of this speed bag is that it is hand-made by skilled craftsmen which further enhance its durability. The Cleto Reyes Speed bag has a latex bladder that gives it an excellent rebound and recoil. The latex material of the bladder makes the speed bag very lightweight. This speed bag comes in 4 sizes: large (7"x11"), medium (7"x10"), small (6"x9") and X-small (5"x8"). Boxers can conveniently select any size that is perfect for their training needs. It also has three different color options which are black, red and the Mexican flag. This speed bag also comes with an extra bladder. Our guide to the best mouthguards features some amazing protecting equipment to boxers, so check them out.
Key Features:
Comes in variety of sizes
Hand-made with genuine leather
Well-balanced for fast rebounds
Spare bladder included




Another TITLE product which has a stellar reputation for quality craftsmanship and high quality products is the TITLE Super Speed Bag. This speed bag is quite different from others on this list because it has a removable base where you can pull out the old bladder and replace it with a new one. It also has no lacing which means the surface of the speed bag is very smooth. The shell of the bag is made from genuine leather which is quite sturdy. The bag allows for fast reflex and recoil which helps a boxer develop strength, coordination and speed. The bladder inside the bag makes it well-balanced. The top loop of this bag is reinforced which prolongs its shelf life. It comes in various sizes which can be matched to the skill level of most boxers. It is also one of the few speed bags that have an aesthetic value.
Key Features:
Triple stitched seams
Reinforced Loop
No lacing
5 sizes to choose from
Speed Bag Buying Guide & FAQ
How We Chose Our Selection Of Speed Bags
Brand - Several known brands of speed bags exist; however, the ones on this list are hugely popular among boxers because they help them improve eye-to-hand coordination, speed, endurance and overall fitness. Also, the brands on this list come in multiple sizes which make them available for boxers of all skill levels. Brands such as TITLE and Everlast are highly recommended because of their durability.
Price - Though they serve the same function, some speed bags are more equal than others in terms of price. Most of the speeds bags listed on this article are readily affordable even to beginner boxers. Brands such as KOUYOU and Balazs are cheap but still high in quality.
Reviews - The speed bags on this list have gotten positive reviews from professional and amateur boxers alike and they were appraised based on their durability, type of material, recoil and rebound.

Features To Look For In Speed Bags
Size - It is very important to consider the size of a speed bag before purchasing it. Speed bags can come in small or big sizes and there is often the small matter of choosing the correct size. Choosing the correct size of speed bag is mostly dependent on the skill level of a boxer. Small bags are faster and harder to hit because of their small surface area which makes it an easy fit for professional boxers who have improved eye-to-hand coordination. On the other hand, large bags are a suitable fit for beginners or amateurs as the bags are slower and have a large surface which makes it an easy target.
Material - The most important aspect to consider when purchasing a speed bag is the type of material used in constructing it. This is because the type of material used in making a speed bag will determine its durability, performance, convenience and price. The best material for any speed bag is leather because it is very durable and does not wear easily. The only disadvantage of leather speed bags is that they are expensive. Another material used in making speed bags are synthetic materials which are quite affordable but do not offer the same level of premium quality of leather speed bags.
Platforms -To get the most out of a speed bag, you need to find a good platform to hang it on. Some brands such as KOUYOU include platforms in the package but in other cases, the platforms have to be purchased separately.
Durability - Speed bags are mostly made from sewn panels which form their shape. Durable speed bags are built with reinforced stitching along the seams which effectively prevents leaks. The inclusion of welts between the leather panels also help to reduce air leaks and deflation
Stitching -  The stitching of a speed bag is very important as it has to be able to withstand continuous and heavy beating. The best speed bags are the ones that have double or triple stitching. Also, the stitching at the loop is very crucial and durable speed bags usually have quality stitching at the loop.
Welting - Quality welting helps to keep the air from leaking out of the bag but welting should be moderate as too much of it will affect the rebound of the bag.

Speed Bag FAQ
Q: What are speed bags?
A: Speed bags are small, air-filled bags that can be anchored to a rebound platform parallel to the ground. They help boxers learn how to keep the hands up, improve agility and eye-to-hand coordination. They are filled with air around a leather material.
Q: How do I get started with a speed bag?
A: Starting slow is highly recommended for beginners as it may take some time before getting a rhythm.
Q: How do I care for a speed bag?
A: To ensure that speed bags made from leather last long, the bag has to be cleaned if it comes in contact with water. Leather conditioners can also be used to maintain its durability.
Q:  What is inside of a speed bag?
A: Speed bags are mostly filled with air. Using water or sand makes it too heavy which will have a negative effect on the rebound.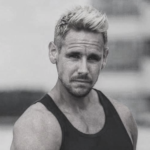 Ben Coleman is our resident sports and fitness product expert who offers a wide range of information in this field. Ben speaks fluently in the language of nutrition, training, and health - with a Fitness and Personal Training B.A (Hon) gained from the prestigious Southampton University in the UK.
The best!
Gear, gadgets & stuff for men
Straight to your inbox