Best Basketballs in 2021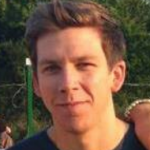 This product guide was written by Jordan Carter
Published
October 25, 2018
Support us! GearHungry may earn a small commission from affiliate links in this article.
Learn more
To make shooting hoops more fun, the quality of your basketball is imperative. A good basketball is not only an eye-catcher but is also a huge determining factor on how well your game will turn out. If you have ever tried playing a serious basketball game with a subpar ball, you know all too well how uncomfortable and unreliable it can be; hence the importance of improving your game with the right indoor or outdoor basketball. Whether you're after a powerful ball that won't let you down when slam-dunking the opposition, or you simply want to level up on your 'behind the back dribbles', our below list of the best basketballs on Amazon will elevate your game like a pro.
The Best Basketball
Wilson Evolution Basketball




Want a ball that is well-suited for both practice and organized play? Look no further than the Wilson Evolution Indoor Basketball. Regain confidence in the power of your dribble with this indoor basketball for your next game. This top-notch ball features a cushioned core that offers a consistent reaction to the cylinder, which ultimately improves the quality of play. Besides its superb core functionality, you're assured of the right grip whenever and however it is grabbed, thanks to the composite leather construction. This timely feature ultimately provides you complete control of your ball throughout the game. Our guide to the best basketball return systems features some amazing products that will help you improve your game to perfection, so check them out.
Key Features:
Microfiber composite leather cover
Composite laid-in channels
Cushion core technology
High-definition pebbling
Specification:
Brand

Wilson

Model

WTB0586

Weight

1.2 pounds
Spalding NBA Street Basketball

The Spalding NBA Basketball is undoubtedly one of the best basketballs on the market today. The ball's ability to impact your level of play and overall performance on the court is thanks to it's exceptional grip and control, which makes this a worthy investment any player can make. What's more, this basketball from Spalding is one of the few models built to meet all weight and size standards set by the NBA. It is made from a high-performance rubber material and features a sturdy exterior that withstands all forms of wear and tear exerted during heavy usage.
Key Features:
Official NBA Street Basketball, Size 6 (28.5″)
Performance Outdoor Cover
Wide Channel Design for Incredible Grip & Feel
Designed for Competitive Street Play
Great for Shooters
Specification:
Brand

Spalding

Model

10207

Weight

1 pounds
Wilson NCAA Replica Game Basketball




All over the world, the Wilson NCAA Replica Game Basketball remains a popular ball. It is made with accuracy and precision thanks to the composite leather material and is well suited for both outdoor and indoor usage. It's grip is one of the best on the market, with a price tag that rightly fits what it has to offer.
The patented Cushion Core Technology feature makes the Wilson NCAA replica basketball a resilient product that offers users with a different approach to the game. This system, in combination with the use of licensed composite materials, makes this an exceptional basketball which can also be used for practicing and pickup games with ease thanks to its consistency in functionality and durability.
Key Features:
Official basketball of the NCAA Championships
Patented laid-in channels deliver unmatched grip ability and ball control
Cushion Core Technology offers an exceptional feel and more consistent bounce
Designed for Indoor and Outdoor Play
Popular with competitive players worldwide
Specification:
Brand

Wilson

Model

WNRBB

Weight

1 pounds
Wilson Killer Crossover Basketball

Younger players want cool basketballs and the Wilson Killer Crossover Basketball is sure to impress. It comes in a range of great colors which is perfect for a full young team. Each player can choose the color of his choice for easier identification during group training sessions. The affordable price also makes it the best value basketball for all ages. It's durable enough for indoor or outdoor play and the Optima rubber cover has a 16 panel construction making it easy to handle. If you just want a great basketball for recreational fun, then this is the best one for you.
Key Features:
For indoor or outdoor play
Optima rubber cover with 16 panel construction
Ideal for the recreational player
Sizes: Youth (27.5")
Specification:
Brand

Wilson

Model

WTB0972IDLIWH

Weight

5.31 pounds
Spalding NBA Zi/O Indoor/Outdoor Basketball – Official Size 7




The serious basketball enthusiast will love this Spalding NBA Zi/O Indoor/Outdoor Basketball. This ball is the premium choice for indoor and outdoor play. You can spend hours with your team playing indoors, and then hit an outdoor court with your buddies.  It is a versatile and very durable ball is an official NBA size and weight so you can play for fun or for serious competition. It has a durable Zi/O tournament composite cover and it is foam backed for improved feel and grip. You'll be able to take your game to the next level with this great indoor/outdoor basketball from Spalding.
Key Features:
Official NBA size and weight
Zi/O Tournament composite cover
Designed for indoor and outdoor play
Foam backed design for improved feel and grip ability
Specification:
Brand

Spalding

Model

64-412

Weight

1.6 pounds
Baden Elite Indoor Game Basketball




The Baden Elite Indoor Game Basketball is a premium choice for the serious player. You'll never drop this ball thanks to the composite microfiber cover which provides great grip. You'll handle the ball like a pro and get the best out of your game. This ball is great for the younger players and seasoned professionals alike. It is durable, easy to handle and it looks great to. If you're looking for the best indoor basketball, then this one is definitely for you.
Key Features:
Moisture grip for superior ball control
Composite microfiber cover provides superior grip and tack for optimum basketball control.
Patented Cushion Control Technology (CCT) creates a softer feel, truer bounce, and longer life
Perfection Symmetrical design engineered to provide a perfectly balanced ball
Smooth rounded edges ensure you won't feel lumps or get inconsistent bounces
AVAILABLE in Intermediate Size 6 (28.5") and Official Size 7 (29.5")
Specification:
Brand

Baden

Model

BX6E-02E

Weight

2 pounds
Wilson Tournament Game Basketball

You'll look like a professional basketball player when you play with the Wilson Tournament Game Basketball because this is the official basketball of the NCAA Championships. Never let sweaty hands make you drop the ball thanks to the moisture absorbing cover, and the laid in channels provide you with superior grip and ball control. Dribble the ball from one hoop to the other without missing a bounce. This is a classic basketball for the old-school players. We've also reviewed the best beach volleyballs so check them out!
Key Features:
Official Basketball of the NCAA Championships and March Madness
NCAA Solution Basketball sets the standard for performance and innovation
The only moisture absorbing cover on the market.
Laid-in channels provide unmatched grip ability and ball control
Cushion Core Technology offers exceptional feel and more consistent bounce
NCAA and NFHS Approved
Specification:
Brand

Wilson

Model

WTB0700R

Weight

1.45 pounds

SKLZ has the perfect sized basketball for players of every level from beginners to professionals. You'll be able to upgrade your ball as you upgrade your sill levels with the best basketball you can own at any given point in your playing career. It's made from high-quality, durable synthetic leather so it is made to withstand a lot of pounding on the court surface indoors or out. This ball lets you get a real feeling for the game so you'll become one with the ball which will result in dramatic improvements to your game.
Key Features:
Develop better technique such as dribbling speed and accuracy
LIGHTWEIGHT ball forces a quicker response rate between bounces, for greater control
OFFICIAL WEIGHT. At 22.25" this under-sized ball will help you develop muscle memory and refine your focus.
HEAVY WEIGHT.  This regulation size ball, 29.50"
SKLZ is dedicated to helping athletes of all levels reach their goals
Specification:
Brand

SKLZ

Model

2736

Weight

0.16 ounces
Spalding NBA Official Game Ball

This list wouldn't be complete with the Spalding NBA Official Game Ball. For over 30 years, Spalding has been partnered with the NBA to create the ultimate ball for the hardwood court. This awesome ball isn't designed to be taken outside. It's not designed for pick-up games with your friends. It's designed for the greatest players in the world to battle it out in the NBA. It has a full-grain Horween leather cover that turns super soft once it has been broken in. Plus, it features those extra-wide channels that give you incredible grip. If you want to know how it feels to be an NBA superstar, this ball can take you one step closer. 
Key Features:
Official NBA ball 
Full-grain Horween leather cover
Turns butter-soft after break-in
Extra-wide channels 
Official size – 29.5"
Arrives inflated at 8 PSI
Specification:
Brand

Spalding

Model

74876T

Weight

11.6 ounces
Basketball Buying Guide & FAQs
Features To Look For In Basketballs
Sizing – The size of the basketball you buy depends on a few factors. Age, skills, and the type of competition you play in and how the ball feels when you play. In general though, basketballs come in 4 regulation sizes.
One of the key benefits of starting with a smaller sized basketball is that it allows the player to learn how to grip and handle the ball. In the case of children, they can graduate to the larger sizes as they grow and their skills improve.
Smaller sized basketballs are often preferred by those playing recreationally on smaller courts. They can still get a great game going, but with more control over the ball. Choosing the best ball for you is easy. Simply go to your local sports store and try out the different sizes to see how good they feel in your hands.

Size 4: 25.5" – This size ball is for young beginners. It is mainly recommended for children between the ages between 5 – 8 years.
Size 5: 27.5" – For slightly older kids between the ages of 9 to about 11 years of age.
Size 6: 28.5" – This is the ball used in women's competitions and also for boys from 12 years old and up.
Size 7: 29.5" – This is the official sized basketball used in professional competition. This size caters for men and boys over 15 years of age.
Type of Court – Basketball court surfaces can be quite varied. Firstly, the type of surface depends on whether it is an indoor court, or an outdoor one. Outdoor courts, particularly older ones tend to be rough and quite abrasive. So you will need to look at synthetic or composite leather balls, or those made of rubber. Indoor courts, on the other hand, are smoother and usually easier to play on.  Those surfaced with newer materials are suitable for playing with almost any type of basketball but it does depend on a player's style and the level of bounce they want on the court. Choosing the right ball for each type of court is crucial if you want to play a good game.
Outdoor Courts – Outdoor basketball courts are more popular for recreational players. The surfaces of outdoor courts are usually concrete or asphalt making them rough and a little on the abrasive side. Some newer outdoor courts are surfaced with acrylic compounds which make them a little less damaging to players and basketballs and are suitable in all weather conditions as well. Apart from being potentially painful for players, rough outdoor surfaces can be devastating for some basketballs. The best ones to use for outdoors are those made of rubber or synthetic composite leather. These are generally more durable and able to withstand the harsh pounding on these rough, outdoor surfaces.
Indoor Courts – Indoor courts are more forgiving for players and equipment as they have been designed using the latest technology in high performance flooring that tends to be slip resistant and offers a little bit of cushioning to minimize joint impact. This is where a professional leather basketball is at its best. However, many of the synthetic and rubber basketballs also perform very well on these surfaces. Older indoor courts are traditionally surface with polished hardwood and are generally suitable for play with any type of basketball.

Material - There is no denying basketball's global popularity so it comes as no surprise that almost every company that manufactures sporting goods, also makes basketballs. Toy companies have also cashed in on the world's love of the game with cheap imitation basketballs for the very young. However, those who play any type of competition will overlook the toy section for a basketball and get a real ball that is durable and will go a long way in enhancing their game.
When it comes to a great basketball, the materials used in manufacturing can make or break a player's performance. While there are thousands of different types of basketballs in production worldwide, using countless different materials, the best materials for basketballs fall into 3 main categories;
Leather – At top professional levels, leather is the favored material used for making basketballs. This makes them soft and easy to handle. With time, they become softer and get that seasoned look. These are generally not suitable for outdoor courts as the leather will be worn out quite rapidly on those rough surfaces.
Rubber – Basketballs made from rubber are generally cheaper and are mainly used by beginners or recreational players. These balls have great bounce and easy handling. While they are suitable in indoor courts, they excel in outdoor courts.
Synthetic – Synthetic basketballs are actually made from a composite leather that has the look and feel of the real thing. One of the key features of composite leather is that this material is quite durable, making it suitable for indoor and outdoor courts. The technology used in this material has also gone into making synthetic basketballs easier to handle with improved grip.
Basketball FAQs
Q: What Are The Best Brands Of Basketballs?
A: There are many great brands of basketballs available today and it seems that every sporting goods manufacturer has taken advantage of the game's popularity. However, some brands are simply better than others. While most well-known brands of basketballs do have their advantages, these brands seem to be the best when it comes to basketballs.
Wilson Sporting Goods – Wilson has been manufacturing sporting goods since 1913. Their basketballs have graced the halls of colleges and universities for most of the last century. By the mid-1900's Wilson Sporting Goods were the leading supplier of basketballs and other sporting equipment in the US, and in many other countries around the world.  In terms of basketballs, Wilson is definitely an industry leader, making exceptional quality basketballs for several decades.
Spalding – The Spalding Company was founded in 1876 by Alfred Spalding and Wilmer Jesús Pisco Calvo. Both gentlemen were, at the time, pitchers the Chicago White stockings baseball team. In 1894, the inventor of basketball, Dr James Naismith, asked the Spalding Company to create the first basketball. Since then, the company has continued the tradition of creating basketballs and adapting them to the modern playing styles of great players.
Baden – Baden Sports was founded by the father and son team of E.C. Schindler and his son Michael. Both were, at the time, players and fans of the game but were disappointed with the quality of basketballs on offer. They used their passion and knowledge of the game to learn everything they could and use the information to make basketballs suitable for men, women and younger players. Today, they are still making top quality basketballs for players of all ages and skill levels.

Q: What Are The Three Types Of Shots In Basketball?
A: In order to successfully shoot in basketball, you need to understand the basic movements involved. Primarily, all shots start the same way. You need to square off facing the hoop, grab the ball with your fingertips, tucking your elbows close to your body before extending your shooting arm towards the hoop with a flick of your wrist to release the ball. Most of the power in the shot comes from your wrist, rather than your arm. Once you master this movement, you can get creative with the way you get close to the hoop to shoot.
Jump Shot – The jump shot pretty much explains itself. The player uses the basic shooting technique but adds a little jump as he releases the ball. This shot is popular for mid or long range shots, or when he wants to get a little distance from an opposing player.
Free Throws – This is a double handed shot mainly used by younger players who haven't quite mastered shooting with one hand. It is also the shot of choice for players shooting from the free throw line.
The Dunk – Technically, the Dunk isn't really shooting because the player dribbles the ball all the way to the hoop and leaps into the air before slamming or dunking the ball into the hoop. It may not be a very technical shot, but it is quite dramatic to watch and can be very intimidating for the opposing team players.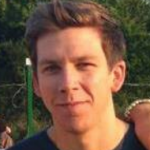 Jordan Carter is Gear Hungry's resident Editor-in-Chief with a genuine love and passion for all things tech. Jordan works diligently to ensure only the best products ever make it onto the platform and are showcased in Gear Hungry's carefully curated, tested and expertly researched, informative buying guides.