Swish: The Best Basketballs of 2022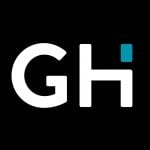 This product guide was written by GearHungry Staff
Last Updated
April 14, 2021
GearHungry Staff
GearHungry Staff posts are a compilation of work by various members of our editorial team. We update old articles regularly to provide you the most current information. You can learn more about our staff
here
.
GearHungry may earn a small commission from affiliate links in this article.
Learn more
The essential element of any basketball game is a great basketball. Just having one makes or breaks the game; the act of "taking your ball and going home" is a great way to kill the afternoon for everyone. Additionally, the quality of the ball has a huge effect on how well you play and how much fun it is for everyone involved. If you've ever played with a constantly deflating ball or one with zero grip, you know how frustrating it is to try to get in the zone and ball hard.
We looked around for the best basketballs on the market, whether you're looking to maximize your three-point game or you want to dial in your ball-handling skills. We looked at the best basketballs to buy for indoor and outdoor play, with different grip levels and a range of budgets. We even did a  bit of in-house testing, too. Take a look at our list below and let us know through our social channels if we missed any.
The Best Basketball
Spalding NBA Street Basketball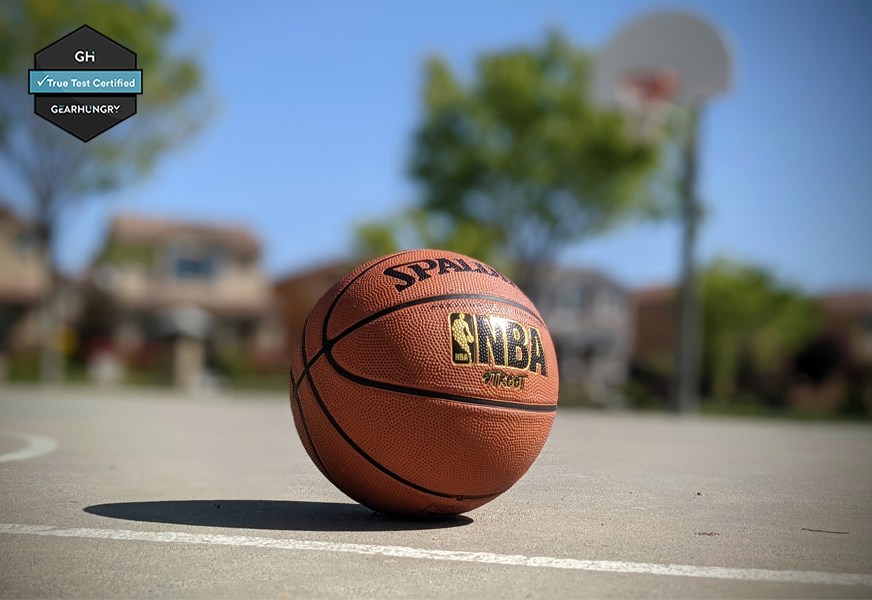 One of the best-known brands in various sporting arenas, Spalding developed the NBA Street Basketball with outdoor arenas in mind. The durable rubber exterior provided excellent bounce and plenty of durability for playing outdoors on rough surfaces.
Designed for competitive street play, the NBA Street's wide channel design provided a solid grip for great ball handling and is built to meet all of the NBA's weight and size standards. The ball comes in three sizes to accommodate youth, intermediate, and official gameplay, and it also comes in three colors: brown, orange, and purple, so you have some options for style.
In all seriousness, the combination of price, comfort, and durability was hard to beat. It didn't break the bank, it felt great in hand, and I could play it anywhere.
During home games in my neighborhood, the NBA Street provided excellent bounce and was grippy enough to keep errant passes from sailing into the nearby playground. It didn't help my vertical any, but it felt great in my hands every time I came up short on a dunk. (Didn't make the laughing hurt my feelings any less, though.) Read the in-depth review here.
Want to take your game anywhere you go? Take a look at one of these portable basketball hoops.
Key Features:
Rubber exterior for durability on concrete
Wide channel design for grip
Comes in three sizes
Designed for outdoor play
Specification:
Brand

Spalding

Model

10207

Weight

1-1.4 pounds

Circumference

29.5 inches, 28.5 inches, 27.5 inches

Material

Durable rubber
Wilson NCAA Official Game Basketball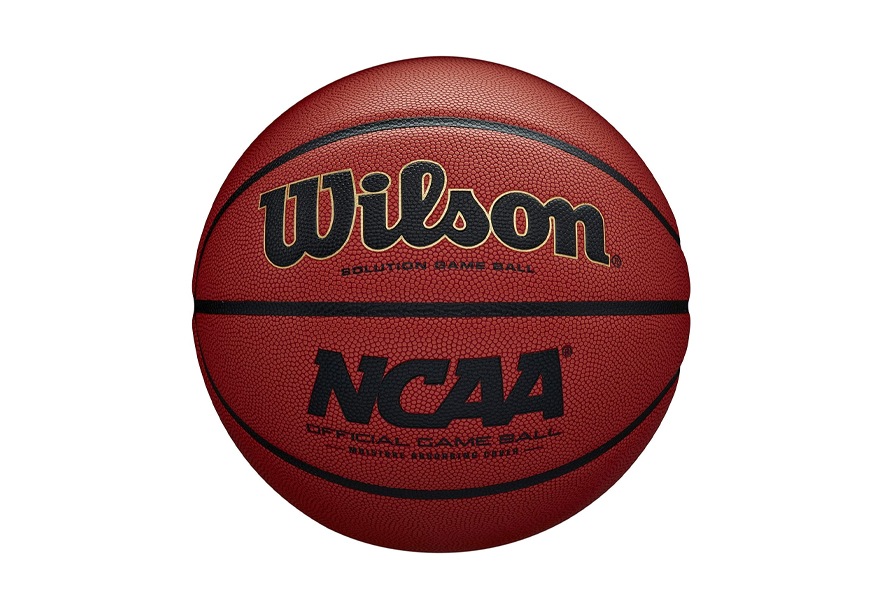 If you want to play with the same ball as the March Madness teams, you're in luck. The NCAA Official Game Basketball from Wilson is exactly what it sounds like – the NCAA's official game ball. Some of the best players in the world use this ball in the highest-stakes games in basketball. Therefore, it makes sense that it is built for the maximum amount of control and precision possible.
The Cushion Core Technology provides a soft feel, while the laid-in channels provide excellent ball-handling control. As you start to sweat, the microfiber composite leather soaks it up, leaving the ball drier and grippier than others on the market. This basketball may be on the higher end of the price range, but if you're looking for the best control and handling you can find, look no further.
Key Features:
Microfiber composite leather cover
Excellent feel and touch
Outstanding moisture control
Deeply laid-in channels
Cushion core technology
Designed for indoor play
Specification:
Brand

Wilson

Weight

1 pound

Circumference

28.5 inches, 29.5 inches

Material

Microfiber composite leather
Wilson NCAA Replica Game Basketball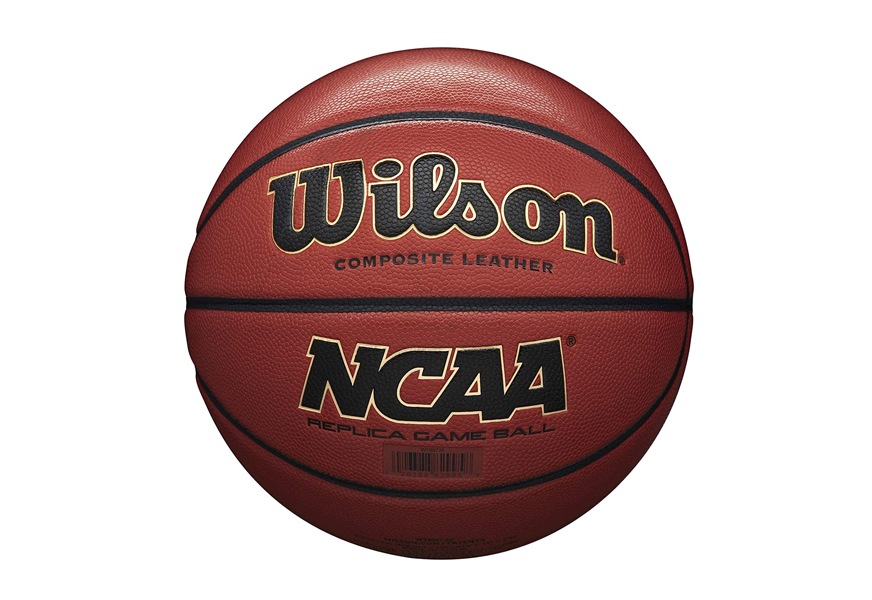 While Wilson's Official Game Ball is an excellent indoor basketball, its durability greatly drops when you use it outdoors. Suppose you're looking for the best indoor–outdoor basketball. The NCAA Replica Game Basketball from Wilson is built with the exact specifications of the balls they use in the NCAA Championships but works well in any environment. This is due to the durable composite leather skin and Cushion Core technology, which provide added durability and a precise, consistent bounce on hardwood or concrete.
The exterior is suited for indoor and outdoor use, and the laid-in channels offer excellent grip and control. The combination of control, consistency, and durability makes this one of the best basketballs on the market. Its durability comes at the cost of control and feels over the Official Game Basketball, but if you're looking for an NCAA ball that you can use both indoors and out, this is the one.
For practicing and taking your basketball skills to the next level, be sure to invest in some of the best basketball return systems from our list.
Key Features:
Patented laid-in channels provide excellent grip
Cushion Core Tech for consistent bounce
Designed for indoor and outdoor play
Specification:
Brand

Wilson

Weight

1.8 pounds

Circumference

29.5 inches

Material

Composite leather
Spalding NBA Zi/O Indoor/Outdoor Basketball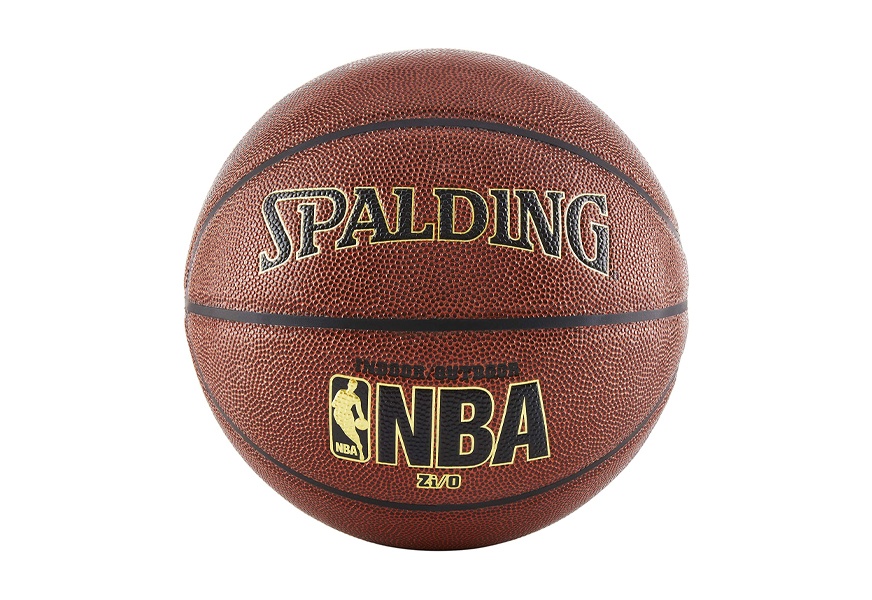 For the money, it's hard to go wrong with the Zi/O Indoor/Outdoor Basketball. For around 30 bucks, you get a durable ball that's responsive and equally effective for indoor and outdoor use.
The composite polyester cover is foam-back to provide a solid bounce, and the exterior is soft and slightly tacky, which helps with handling and makes it much easier to palm when you go in for a tomahawk dunk, so I'm told. At a stout 5'8", I'm more useful as a screen or an outside shooter — or for fouling out in the first 5 minutes. 
Anyway. That composite outer is also extremely durable, which means it can handle outdoor play as well as indoor, but the exterior does tend to pick up a lot of dirt, so be sure to towel it off after you use it outside if clean balls are your thing.
Key Features:
Zi/O Tournament composite cover
Foam-backed design
Designed for indoor and outdoor play
Available with pump included
Specification:
Brand

Spalding

Weight

1.4 pounds

Circumference

29.5 inches

Material

Composite polyester
Baden Elite Indoor Game Basketball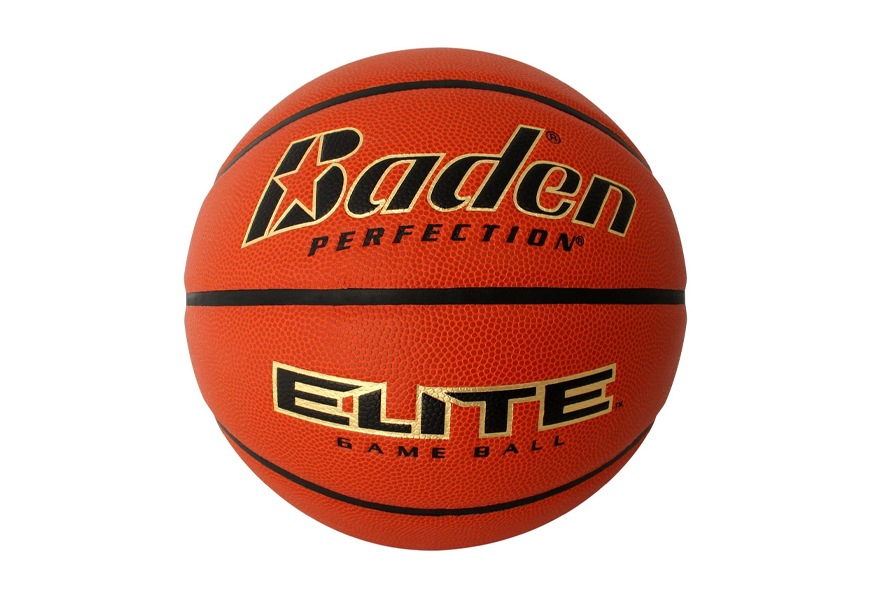 Baden may not be as well-known as others in the game, but many feel that it is the best basketball brand. The Elite Indoor Game Basketball is one of the reasons why. The composite leather outer is boosted by a proprietary advanced microfiber that won't absorb moisture, gain weight, or discolor over time. The ball bounces true every time, thanks to Baden's Cushion Control Technology; it embeds thousands of tiny air cells in the carcass, which combines with the perfectly symmetrical design to give a true, predictable bounce every time.
And the Stealth Soft-Valve System means that the valve is recessed in the ball, which further minimizes the chance of an errant bounce. It's not the best basketball for outdoor play, but indoors, it's hard to beat. The Elite Indoor comes in two sizes: 29.5 inches for regulation men's size or 28.5 inches for women's regulation size.
Be sure also to browse our list of the top basketball hoops on the market.
Key Features:
Moisture grip
Composite microfiber cover
Cushion control Tech creates a softer feel and truer bounce
Available in two sizes
Designed for indoor play
Specification:
Brand

Baden

Weight

1.79 pounds

Circumference

29.5 inches or 28.5 inches

Material

Composite leather with microfiber cover
Wilson Evolution Basketball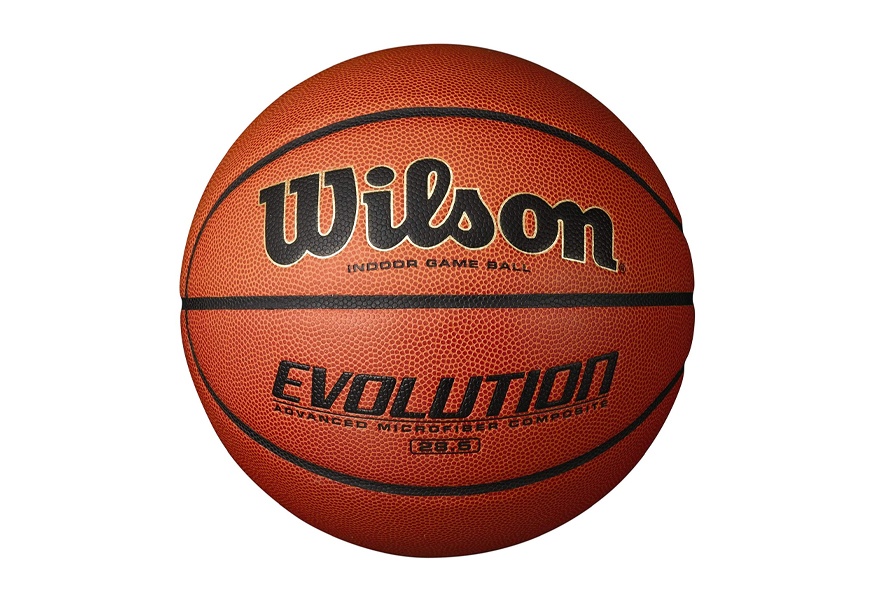 Whether you're trying to coach your team to the championships or just trying to make the team, it pays to train with the right equipment. For high school basketball, that means using the Evolution Basketball from Wilson. Approved for play by the National Federation of State High School Associations, the Evolution is perfect for training the way you play in a game.
The Evolution is one of the best-selling basketballs in the country, and for good reasons. The soft feel and laid-in channels provide excellent grip and ball control so precise that if you shoot a pass off into the stands, it's on you. Also, the moisture-wicking microfiber composite leather cover keeps the ball from getting slick with sweat during long sessions.
Key Features:
Microfiber composite leather cover
High-def pebbling
Cushion core technology
Designed for indoor play
Specification:
Brand

Wilson

Weight

1.4 pounds

Circumference

27.5 inches, 28.5 inches, 29.5 inches

Material

Microfiber composite leather
Spalding NBA Official Game Ball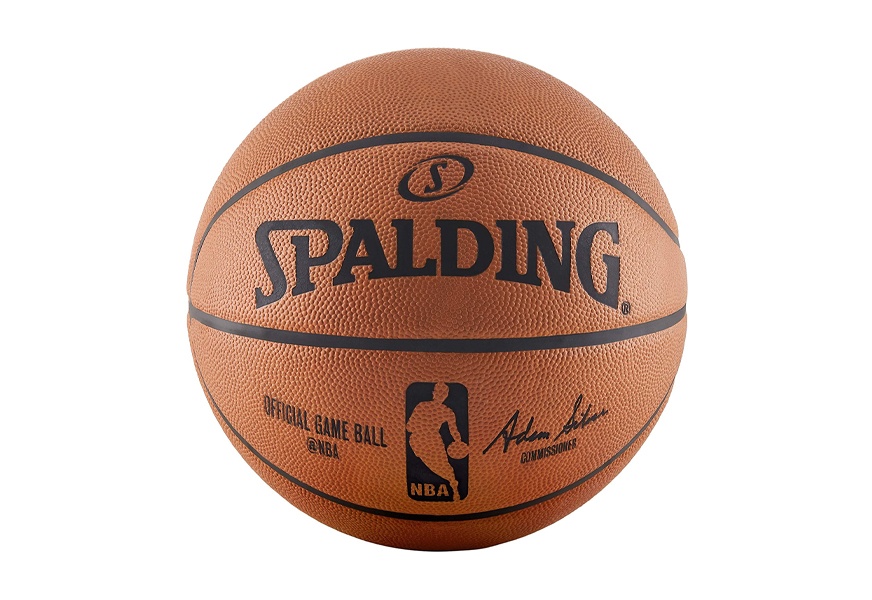 If it's good enough for the pros, it's good enough for you. For those who've got the money to kick down, the NBA Official Game Ball from Spalding might be the best basketball in the world. The biggest difference between this top-rated basketball and the others on this list is the full-grain Horween leather, used in everything from baseball gloves and footballs to NBA-grade basketballs. Like any good leather, this ball's cover wears in over time instead of breaking down. The result is NBA basketballs that feel better and better after years of use.
The only problem with snagging and NBA Official Game Ball is trying to decide whether to play with it or to get someone to sign it, then store it in a glass case in your trophy room.
Key Features:
Official NBA Ball
Excellent feel and touch
Full-grain leather cover
Wide channels
Designed for indoor play
Specification:
Brand

Spalding

Weight

11.6 ounces

Circumference

29.5 inches

Material

Full-grain leather
SKLZ Control Training Basketball (Heavy Weight)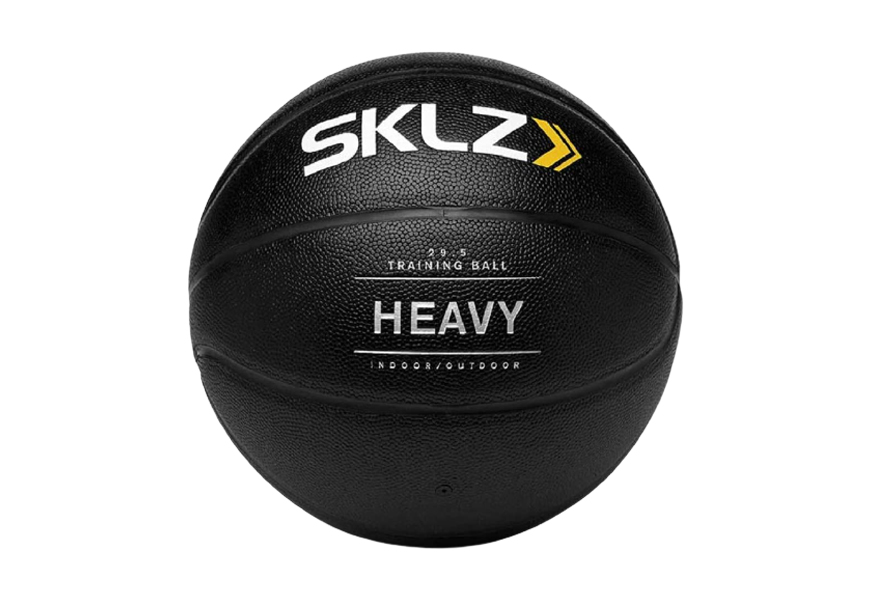 Looking for a way to improve your ball-handling game? Look no further than the Control Training Basketball from SKLZ. This regulation-sized basketball bounces and reacts the same as any other basketball, only it weighs 3 pounds, which is more than double the weight of most basketballs.
The added weight strengthens the fingers, wrists, and forearms, which helps with ball-handling skills like dribbling, passing, and breaking ankles on the boards. Plus, it will help you improve your awareness and hand speed, and the synthetic leather makes the ball ideal for indoor and outdoor use. If 3 pounds is a bit much, the Control Training Basketball also comes in regulation weight and half regulation weight sizes as well.
Key Features:
Heavy weight helps build strength
Available in three sizes/weights
Designed for indoor and outdoor play
Specification:
Brand

SKLZ

Weight

3 pounds

Circumference

29.5 inches

Material

Synthetic leather
Wilson Killer Crossover Basketball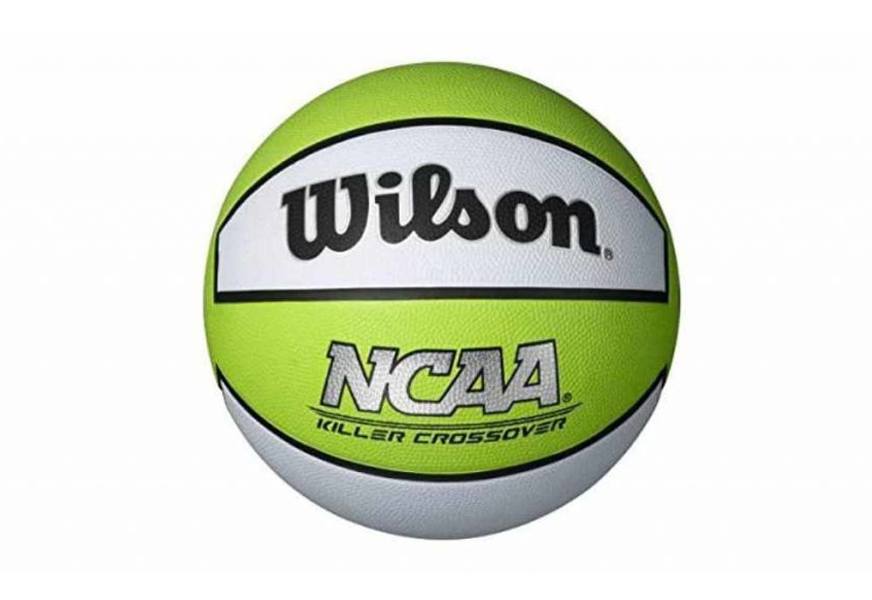 The Killer Crossover Basketball from Wilson is a great choice for kids. Its smaller circumference makes it ideal for younger players or casual players with wee hands. The smaller, 27.5-inch circumference allows for better control and a bit more leeway getting it in the basket.
Even if you're not a kid, it's still a fun little ball to take to the park and dribble around. You may not have Dikembe Mutombo's hands, but you'll definitely feel like it with this lil' guy. In addition to the small size, the deep channels and rubber exterior make it extremely grippy for great ball control, and the rubber feels very responsive on the bounce. It also comes in a wide range of colors, so you can add a bit of flair to your game.
For top performance every time, be sure to invest in a pair of reliable basketball sneakers from our list.
Key Features:
Smaller diameter for smaller hands
16-panel construction
The rubber exterior provides excellent grip
Designed for indoor and outdoor play
Specification:
Brand

Wilson

Weight

1.3 pounds

Circumference

27.5 inches

Material

Rubber
How We Tested & Why You Can Trust Us
To give you an in-depth look at each basketball on this list, we researched the best products online, recalled the basketballs that we've used in the past, and called in equipment to test and evaluate any pieces that were new to us.
We rounded out our first-person impressions with user reviews online to gather a comprehensive view. I've been covering sports and gear for over a decade, and I've participated in team and individual sports since the '80s. My brothers annihilated me in games of one-on-one and Horse in our driveway until I left for college.
Who This Is For
This article is intended for people looking to find the best basketball for an array of situations. From indoor to outdoor and for various ages, we looked at a wide range of basketballs to fit a wide range of needs.
How We Picked
We tried to find basketballs that would be useful in all kinds of situations and for a range of ages and budgets.
We looked at grip and durability as well as bounce and, in some cases, training effectiveness.
You can use this list to choose a basketball that will up your game or one that's just nice to shoot around in the driveway (or both).
We categorized them according to what priorities readers may be looking for in a basketball.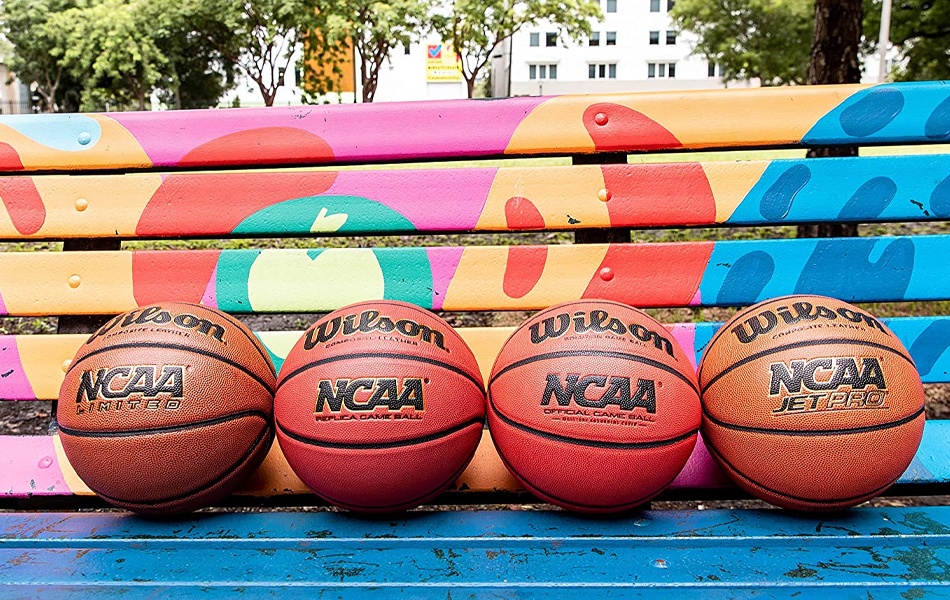 Features to Look for in Basketballs
Sizing - Finding the right size of a basketball depends on a few factors: age, skill, and how you play.
One of the benefits of starting with a smaller basketball is that it allows you to learn how to handle and control the ball. Kids can adjust to larger basketballs as they grow.
Smaller basketballs are also generally preferred by those playing recreationally on smaller courts. A smaller ball allows for more control and provides a little more leeway in the shooting.
If you're not sure what size you should get, look at our size list below. If you're still not sure, hit up a local sporting goods store and try some different sizes out in person.
Sizes
Size 7 (29.5-inch circumference): The official size used in men's professional competition. This size caters to men and boys ages 15 years and up.
Size 6 (28.5-inch circumference): This size is used in women's competitions. It's also appropriate for boys ages 12 years and up.  
Size 5 (27.5-inch circumference): Designed for children aged roughly 9 to 11 years old, this smaller size caters to smaller hands.
Size 4 (25.5-inch circumference): This ball is ideal for children between the ages of 5 and 8 years old. Its smaller size is ideal for introducing kids to the fundamentals of ball handling and control.
Types of Courts  - Court surfaces can vary wildly, especially in an outdoor setting. Outdoor courts are generally made of concrete, which can be rough and abrasive, depending on its condition. For these courts, it's generally better to have a ball designated for outdoor use. These basketballs generally have a rubber or synthetic/composite leather cover designed to last longer in these conditions.
The surfaces of indoor courts are generally made of lacquered hardwood. These courts are smoother and more forgiving on a basketball's outer layer. Outdoor basketballs will work well on these courts, but if you're looking for an excellent feel without worrying as much about durability, a full-grain leather ball is ideal.
Cover Material
Leather - At the top levels of many sports, leather is the preferred material. Leather makes basketballs easy to handle and only grows softer over time. On an indoor court, a leather basketball can last for years. However, leather does not hold up well to the rough surfaces of many outdoor courts. If you tend to play outside, you may want to check out different materials.
Rubber - Basketballs made from rubber are generally less expensive and are used primarily by beginners or recreational players. The rubber exterior makes for excellent grip, bound, and ball handling and is great for outdoor use.
Synthetic/Composite - Synthetic or composite leather provides some comfort and feel of a leather basketball with significantly more durability. These basketballs are ideal for players who want a regulation ball's feel with the option to play either indoors or out.
Color - Most regulation basketballs will come in either brown or orange, depending on the color of the leather or composite used on the cover.
Rubber basketballs can have a wide range of colors, from purple or red, blue and yellow, and everything in between.
Pressure - Unless otherwise stated, most basketballs perform best at about 8 psi.
Durability - Durability is a consideration, especially when it comes to playing on an outdoor court.
If you play outside, look for a ball made with synthetic or composite leather or rubber. These tend to withstand the rigors of playing on concrete better than a leather ball.
On indoor courts, the hardwood is much easier on basketballs. In addition to synthetic/composite and rubber balls, leather balls are also ideal for indoor use.
Moisture Grip - No matter how grippy a basketball is, it will start to get slippery if you sweat a lot. Many top basketballs come with a moisture management system, generally in a microfiber-reinforced cover that wicks away sweat and keeps the exterior dry and grippy.
Pebbling - Pebbling refers to the dots on the exterior of the basketball. They're designed to provide better friction on the ball by creating more points of contact.
Channels - The channels on a basketball refer to the gaps between each panel of outer material.
Deeper channels and the pebbling on the panels can provide additional grip for better ball control and handling.
Basketball FAQ
Q: What size ball do NBA players use?
A: The standard regulation size for the NBA, men's NCAA, and high school competition is size 7, with a 29.5-inch circumference.
WNBA and women's NCAA and high school basketballs are size 6, which has a 28.5-inch circumference.
Q: How long do outdoor basketballs last?
A: It depends on the quality of the construction and material of the basketball and how often you play with it, and how well you take care of it.
A rubber basketball, for example, should last about 6 months if you play with it for a few hours every day.
Composite leather basketballs are more durable. They should give you at least a year of constant use before the grip starts to go, maybe even several years.
Q: Are rubber basketballs bad?
A: For outdoor use, rubber basketballs tend to have lower durability and are not used in regulation competition. So if you're looking for a ball that mimics competition play, look elsewhere.
On the other hand, rubber basketballs have excellent bounce and are extremely grippy, so for casual play, they can be a lot of fun.
Q: Why do basketballs get lumps?
A: A pronounced lump in a basketball happens when the air bladder develops a weak point, creating a bulge where the air tries to escape. This can happen due to overinflation, constant deflating and inflating, or time and wearing down by constant dribbling.
If this happens, there's no at-home solution: it's time to get another basketball (if only there were a great list online where you could find the best basketballs for sale…).
Q: How long can a basketball last?
A: If you take care of it, a good basketball will give you years of fun. The exact amount of time depends on the ball's material, how often you use it, and how well you take care of it.
A rubber basketball can usually withstand around 6 months of daily use before the grip start to wear down.
Synthetic/composite leather and full-grain leather (used indoors) can give you years of use.
Q: Is it bad to wash a basketball?
A: It is not bad to wash a basketball. If your basketball is looking grimy, you can rub it down with a rag dipped in a mix of water and mild soap. But, if it's leather, be sure to dry it immediately to prevent the moisture from degrading its surface. Synthetic leather and rubber basketballs can resist moisture better than true leather, but it's still a good idea to dry them off right after cleaning.
Sources:
Sign Up Now
GET THE VERY BEST OF GEARHUNGRY STRAIGHT TO YOUR INBOX