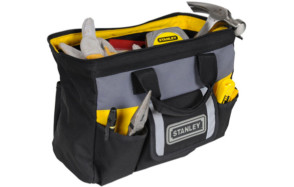 Stanley STST70574 Tool Bag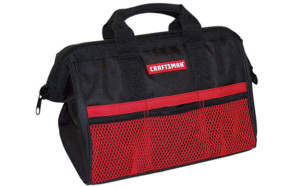 Craftsman 9-73535 Soft Tool Bag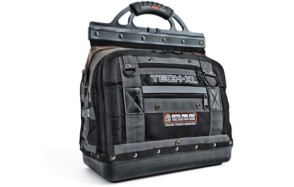 Veto Pro Pac Tech XL Tool Bag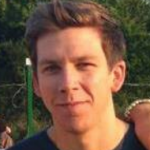 In today's construction industry, manufacturing companies are striving hard to improve the tools that have already been introduced to the market. One great example of this is the chainsaw as this now comes in different types, expanding the tasks it can help you with. Another one is the tool bag, which came from the original concept that toolboxes are made of. One of the most essential things any carpenter or electrician should always have is something that will contain their tools to carry with them when on the job. A tool bag is just like a toolbox as its main purpose is to keep your tools organized and safely stored while you're traveling from one workplace to another; however, it's known to be more convenient and portable to carry around.
Tool bags differ when it comes to shapes, sizes, and types, number of compartments, features, and brand. Some bags are specifically designed to match the kind of work you do, while some are designed to allow you to carry more tools than when you're using a toolbox for a tool carrier. Having known about what a tool bag generally offers, it's pretty obvious that this will be what people would want to have by their side. Of course, with the number of tool companies that manufacture tool bags, the process of choosing which one to purchase may get hard on your side; however, you won't have to worry about it as 10 products have been chosen and reviewed for you to check out.
The Best Tool Bag
Below are the top 10 tool bag picks that will surely give you an idea as to what companies offer you through this bag. Each product was given an in-depth summarization, covering details about its features.
Things To Consider When Purchasing a Tool Bag
Tool bags come in all shapes and sizes as well as different material construction so weigh up first what essential features you need your next tool bag to have. We've made a suggestion below of some of what we think are the most important ones.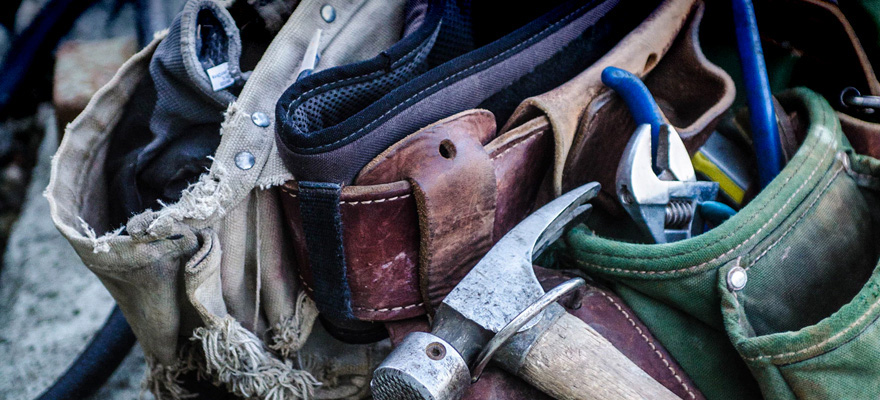 Material - From canvas to nylon, leather to poly fabrics. There's plenty of choices when it comes to the fabrics and finishes used in the best tool bags. Think about how durable the stitching is and remember that the stronger and more durable the material, the longer lasting your tool bag will be. Consider going for something that has a protective abrasion and wear-resistant bottom and which will additionally protect your bag and your tools from the elements and dirt and debris on the ground.
Zippers - Just like the material, the better quality and more reliable and durable your zippers are, the longer they will last. Double pull, non snagging zippers are the best option.
Pockets and Compartments - The best, more practical and versatile tool bags should feature a range of multi-sized compartments, pockets, and pouches, both internally and externally so that you can efficiently organize all your tools, both large and small. You should go for a tool bag that also features some secure zippered pockets that can keep valuables safe when you are on site.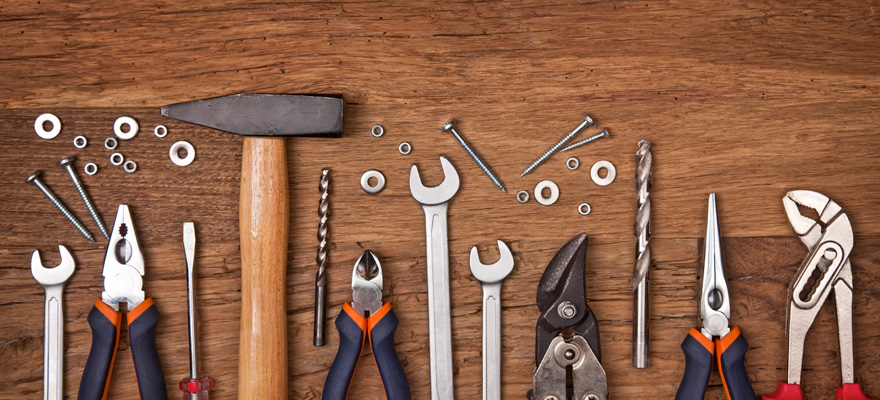 Comfortable Padded Support - If you are going to be carrying your tool bag from one location to the other, then padded handles and shoulders straps are a wise investment. An adjustable length shoulder strap could also be advantageous. Bags can get incredibly heavy once they're filled to capacity with all those essential tools, so strategic padding will make carrying your tool bag so much more comfortable.
Weatherproof and Waterproof Features - The chances are that you will be working outdoors in various weather conditions and environments, so opt for a tool bag that is capable of withstanding changing weather conditions. Not only will a waterproof tool carrier potent your tools better, but it will also ensure that both your bag as well as your tools last you for much longer.
Durability - Durability and dependability are, of course, critical. Always go for high-quality materials and do your research to ensure that the tool bag you are buying is of heavy-duty enough construction to be able to withstand the weight of your tools plus the wear and tear of regular use.
Conclusion
This article provided you an in-depth discussion about one of the most essential things needed in the tool and construction industry: tool bag. We've handpicked 10 products to serve as your basis on what an ideal tool bag is; from what brand it's from and what it features. Each product was thoroughly reviewed and described accurately so that a short summarization is provided for you to check out. To give you additional help for future purchases and product choices making, a buying guide was also given. The section included the points you should look for and take note of when choosing a tool bag to buy. Hopefully, this article has been a great help in providing you detailed information about tool bags.