Best Gifts & Toys for 10 Year Old Boys in 2022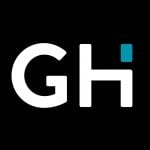 This product guide was written by GearHungry Staff
Last Updated
December 3, 2020
GearHungry Staff
GearHungry Staff posts are a compilation of work by various members of our editorial team. We update old articles regularly to provide you the most current information. You can learn more about our staff
here
.
GearHungry may earn a small commission from affiliate links in this article.
Learn more
Buying gifts for anyone, especially this time of year, can be the most rewarding experience. However, it is also one of the most challenging things to do, especially if you are specifically looking for good Christmas gifts for 10 year old boys. No matter how well you think you know someone, there's always that feeling of doubt, that little voice in the back of your mind asking, 'What does this person need?'. Do you go for the novelty factor and invest in fun toys for 10-year-old boys or something that's much cooler and will collect you lots of brownie points!
Needless to say, with everything that has happened this year, you might be tempted to make this holiday season that much more special for the children in your life.
Some of the most challenging children to shop for happen to be 10-year-old-boys, and their tastes today are much different to when we were 10-year-olds. The rise in technology and gear towards STEM has seen a change in the toy and interest landscape, granting us today's youth more varied interests than ever before. With that in mind, you will probably welcome any gift ideas for 10-year-old boy.
With this in mind, we've also taken the liberty of adding a buying guide, and a few frequently asked questions. Safe to say that buying gifts and toys for 10 year old boys (and girls come to think of it) is no mean feat!. We hope our comprehensive guide helps you to discover the best Christmas toys for the 10 year old boy in your life!
The Best Gift & Toy for 10 Year Old Boys
Gift & Toy for 10 Year Old Boys Buying Guide & FAQ
Now let's go ahead and take a look at some of the key features you should first consider before going ahead and investing in one of the best toy and gift recommendations for 10-year-old boys.
Features To Look For In Gifts & Toys for 10-Year-Old Boys
Material - You'll note that the gift ideas we've pulled together in today's comprehensive guides cover a wide range of hobbies and interests, so "material" is a tricky one to define. But an excellent rule of thumb is that you should always go for the quality. Whether you are buying an inexpensive gift as a stocking filler, art and craft supplies, or something more technical at the upper end of your budget, read the reviews and be sure that you are investing in something designed and manufactured to stand the test of time. Always try and opt for high-quality, durable materials built to last. 10-year-old boys, after all, like to play hard, and breakages will happen, so the more robust, the better.
Interest - It's crucially important that you understand the recipient of your gift's likes and interests and don't buy a skater kid a flute, for example! If you know the ten-year-old boy you are purchasing for has a strong sense of adventure and loves the outdoors, they're likely to be dissatisfied with a classic board game but enamored with a basketball hoop and ball. Of course, this could also be a fantastic opportunity to open up a whole new world by inviting your 10-year-old to get involved in a new special interest. So don't be afraid to think outside the box either.
Durability - We touched upon this already when we chatted about materials, and for sure, you need to invest in robust items that have a lasting design. Flimsy gifts and toys won't stand a look in with a rigorous and excitable 10-year-old boy around. Kids are clumsy. They drop things, break things and quite often discard stuff in a corner when their play session is over. So make sure you carefully consider the materials used in the construction of the toy or gift you're purchasing so that they'll last longer than Boxing day!
Quality - As with the above point, quality counts, but it doesn't always mean that it also has to cost. You should look for the best quality product gifts you can get your hands on without breaking the bank. This is where it helps to read reviews and consider the brand name, investing in something you know and trust. Review the materials used to check how well reinforced they are and also the safety precautions. Check whether your item comes with any warranty or extended warranty. Little pointers like this will help you spend your money wisely.
Safety - Safety is, of course, paramount but especially when you're investing in toys and gifts for little hands. Check all the safety precautions as well as any age restrictions and ensure you are buying an age-appropriate gift.
Gift & Toy for 10 Year Old Boys FAQ
Q: What is the best gift for a 10-year-old boy?
A: The best gift for a 10-year-old boy would be something that reflects his interests, keeps him busy, and keeps him entertained. Children under the age of 12 have relatively short attention spans, but you can hold their interest longer than you might think. Get a toy or game which captivates them, balanced with what you might want to encourage. For instance, you can promote savings and responsibility by getting a robotic piggy bank.
Q: What is a popular toy for a 10-year-old boy?
A: Remote control vehicles are making a comeback in terms of popularity. Toy manufacturers have found a way to combine RC vehicles with a general introduction to STEM (Science, Technology, Engineering, Mathematics). For example, LEGO has a line of construction kits dedicated to encouraging mechanical skills by building gadgets with LEGO bricks. There are RC vehicles that your child can build from scratch. The common factor with all of these toys is that there is an end product that the child can feel proud about designing and constructing.
Q: How do you occupy a 10-year-old boy?
A: Mostly with luck, but if you don't have any of that, you can occupy a 10-year-old boy with video games, LEGO, maybe even a board game if it's colorful and interactive enough. 10-year-old boys, like any child, like things that keep them engaged, which aren't too demanding or challenging, which provide them with a sense of accomplishment. They're still at an age where they like interacting with the family, so consider gifts that you can all get involved with that don't just occupy your 10-year old, but also your 75-year old grandad.
Other Related Guides
Best Toys For 1 Year Old Boys
Best Toys For 2 Year Old Boys
Best Toys For 3 Year Old Boys
Best Toys For 4 Year Old Boys
Best Toys For 5 Year Old Boys
Best Toys For 6 Year Old Boys
Best Toys For 7 Year Old Boys
Best Toys For 8 Year Old Boys
Best Toys For 9 Year Old Boys
Best Toys For 11 Year Old Boys
Best Toys For 12 Year Old Boys
Best Toys For 13 Year Old Boys
Best Toys For 14 Year Old Boys
Sign Up Now
GET THE VERY BEST OF GEARHUNGRY STRAIGHT TO YOUR INBOX