Best Gifts & Toys for 10 Year Old Boys in 2021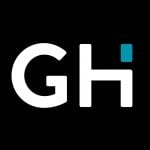 This product guide was written by GearHungry Staff
Published
December 3, 2020
GearHungry Staff
GearHungry Staff posts are a compilation of work by various members of our editorial team. We update old articles regularly to provide you the most current information. You can learn more about our staff
here
.
GearHungry may earn a small commission from affiliate links in this article.
Learn more
Buying gifts for anyone, especially this time of year, can be the most rewarding experience. However, it is also one of the most challenging things to do, especially if you are specifically looking for good Christmas gifts for 10 year old boys. No matter how well you think you know someone, there's always that feeling of doubt, that little voice in the back of your mind asking, 'What does this person need?'. Do you go for the novelty factor and invest in fun toys for 10-year-old boys or something that's much cooler and will collect you lots of brownie points!
Needless to say, with everything that has happened this year, you might be tempted to make this holiday season that much more special for the children in your life.
Some of the most challenging children to shop for happen to be 10-year-old-boys, and their tastes today are much different to when we were 10-year-olds. The rise in technology and gear towards STEM has seen a change in the toy and interest landscape, granting us today's youth more varied interests than ever before. With that in mind, you will probably welcome any gift ideas for 10-year-old boy.
With this in mind, we've also taken the liberty of adding a buying guide, and a few frequently asked questions. Safe to say that buying gifts and toys for 10 year old boys (and girls come to think of it) is no mean feat!. We hope our comprehensive guide helps you to discover the best Christmas toys for the 10 year old boy in your life!
The Best Gift & Toy for 10 Year Old Boys
Kids Against Maturity Card Game

10-year-old boys love a bit of immaturity, and this family-friendly card game is the ideal tool to approach playtime. It features age-appropriate toilet humor, although you are free to remove any cards you don't feel are quite right. Still, we recommend using the whole deck for the best experience to really have some good old fashioned fun. Kids Against Maturity Card Game can be enjoyed by anyone, anywhere, whether it's family night or a sleepover. Much like the more mature game, it's based on, Kids Against Maturity is easy to learn and an easy way to make your boy laugh. It's like MadLibs, but with more fart jokes. If you're searching for 10-year-old boy gifts, seriously, look no further!
Key Features:
Easy to play
Fun for all the family
Play anytime, any place
Specification:
Brand

Kids Against Maturity

Weight

2.44 pounds




For an engaging way to get your child into the STEM fields, we recommend the AmScope Microscope. It works just like a telescope in a professional laboratory but on a much smaller, child-friendly scale. Ideal for beginners, this compound microscope provides high magnification for any educational applications. The viewing head has LED and mirror illumination and a color filter wheel to introduce your child to all manner of magnifying options. It's an excellent idea if you are specifically searching for gifts for boys age 10. It also comes with a 52-piece accessory kit and a hard-sided plastic ABS case.
Key Features:
Built-in color filter
Rotating magnification
Rack-and-pinion focus
Specification:
Brand

AmScope

Model

M30-ABS-KT2-W

Weight

2.9 pounds
National Geographic Jr Metal Detector

What better way to encourage your child's natural curiosity and spirit for adventure than by getting them their very own metal detector? This child-friendly National Geographic Jr Metal Detector works like a real one, on a smaller scale, and is sensitive enough to locate metal up to 6 inches deep, letting off beeps and flashes. The telescopic arm ensures longevity, so it can 'row with' your child.' Additionally, it's lightweight and portable, with an arm strap and padded grip. The metal detector also comes with a learning guide. You asked for cool toys for 10-year-old boys, and we think this one delivers.
Key Features:
Learning guide included
Lightweight
Educational
Specification:
Brand

National Geographic

Model

NGJRDETECTOR

Weight

3.39 pounds
USA Toyz AstroShot Zero-G Shooting Game
Searching for the best toys for 10 years old boys? Great, you're definitely in the right place! You may want to help your child develop their hand/eye coordination, and the USA Toyz AstroShot Zero-G Shooting Game is just one of the toys on this list that can help with that. Everything you need is included in the box. It's easy to assemble and can be used indoors or outdoors. These guns are compatible with Nerf darts and accessories, so there's no need to worry about buying specialty darts. For the best experience, we recommend multiplayer. Wherever you're playing, we highly recommend adult supervision as the guns can fire up to 20ft away.
Key Features:
Target practice
Easy assembly
Kid safe
Specification:
Brand

USA Toyz

Weight

12.8 ounces
HUSAN Electronic Piggy Bank




It's never too early to teach your child the importance of saving. This fun HUSAN Electronic Piggy Bank makes it that much easier, with an LED display screen and automatic reader telling you how much you have saved. It also recognizes coins and notes. Made from high-quality ABS plastic, with a safe simulation design, your child can feel proud to see how well they are saving! You also have the option of adding a password, so your child's savings are extra safe. As far as gifts for 10-year-old boys go, we'd rate this as unique and well worth considering.
Key Features:
Password protected
Battery-powered
Automatic volume display
Specification:
Brand

HUSAN

Model

WF-3001

Weight

1.39 pounds

LEGO is always a winning toy for children—boy or girl. Whether you want your child to develop an interest in a STEM career, you should endeavor to encourage their innate curiosity and creativity. Klutz LEGO Gadgets features 11 different machines, which can all be built with LEGO and includes all 58 LEGO elements needed to get building. LEGO Gadgets promotes creative thinking with various open-ended prompts, allowing your child to explore all options from practical to silly. Toys for 10-year-old boys don't come much more popular than LEGO.
Key Features:
Promotes stem study
Educational
Encourages creativity
Specification:
Brand

Klutz

Model

821963

Weight

1.25 pounds

Speaking of silly, there's nothing more fun than a silly game with silly rules which can be taken anywhere, anytime. Pindaloo Skill Toy is a unique interactive game that will keep your child active and entertained for hours. It's a basic toss-and-catch ball game that can be enhanced with tricks you learn or invent yourself. If you have a child with a developmental issue such as ADHD or autism, this game would be an excellent investment as it encourages coordination and engrosses the brain fully. Suitable for 9-year-old boys and older.
Key Features:
Portable
Develops coordination
Good for children with developmental issues
Specification:
Brand

Pindaloo

Weight

8.2 ounces




Another STEM toy, this mini drone, introduces your child to the wonders of the world by encouraging a love of exploring and a deeper relationship with technology. ATTOP Drone For Kids includes a camera and multiple modes to play with, including first-person viewing. With one key take-off and landing, as well as altitude hold, your child will be truly in control of the flight. Drones are essentially RC helicopters with cameras so that you can spend hours bonding over this cool new hobby. If you connect your phone, you will have access to the app as well as voice control.
Key Features:
Game mode
Foldable
Portable
GAMZOO STEM Building Toys RC Racer
Remote control (RC) gifts such as helicopters, drones, and remote control cars are excellent ways of introducing your children to STEM as well as developing their coordination and control skills. This high-quality GAMZOO STEM Building Toys RC Racer is made from ABS plastics, safe for children, and built with guidance. This will encourage your child's abstract thinking and problem-solving abilities. Your child has two vehicles to choose from with this racer: an off-road truck or a simple race car, both of which can easily be pieced together. We recommend parental supervision as this kit includes small pieces.
Key Features:
Stem toy
Educational
Encourages imagination
Specification:
Brand

GAMZOO

Weight

1.48 pounds

Another silly toy designed to keep your child up and moving—exercising without realizing—is the Flybar Pogo Ball. It's like a balance board you might use at a gym, but much more kid-friendly and, even more importantly, kid-proof. The ball has maximum traction to improve the grip and ensure that your child is safe with every bounce. If you are looking for a way to get your child off the sofa and away from the video games, we recommend giving the Flybar Pogo your consideration. It's a daring combination of skateboard, pogo stick, and hoverboard and we're confident that they'll love it. What 10-year-old boy wouldn't?
Key Features:
Encourages activity
Hours of fun
Kid proof
Specification:
Brand

Flybar

Weight

2.55 pounds
Threeking Programmable Robot




At age 10, most children are interested in the next really cool thing. You know, like robots and AI. Teaching your child how to program a robot might feel like something reserved for your favorite science fiction show, but with this smart programmable robot toy, you will achieve this. Keep your child engaged as they learn the basics of programming and coding. Something they might go on to thank you for in the future when they land that job for the next tech giant. Threeking Programmable Robot features multiple modes. Not only can it move and speak, it even sings and dances! We recommend parental supervision due to the electronic nature of the toy.
Key Features:
Multifunctional
Programmable
Lasts for up to 2 hours
Specification:
Brand

Threeking

Model

TK-R-P-2-BL

Weight

1.3 pounds
Winning Fingers Flashing Cube

You may remember receiving a Rubik's Cube when you were ten years old, and as technology slowly advanced, so has this simple cube. Winning Fingers Flashing Cube, called the Flashdash, includes multiple games to encourage your child's motor skills and develop their reflexes, as well as memory games to help develop their long-term recall as well as pattern matching. The games are easy to learn but difficult to master, meaning your child will experience hours of fun with this epic little cube. The Flashdash requires 3 AAA batteries to operate, although these are not included in the package.
Key Features:
Develops memory
Easy to learn
Multiple games
Specification:
Brand

Winning Fingers

Weight

7.4 ounces
Hasbro Gaming Battleship With Planes

One of the best things about the family game night is pulling out the old classic board games, like Battleship. However, even the old classics could do with a fresh coat of paint. In this Amazon exclusive board game, Battleship gets a new twist with the addition of planes, adding more options to strategize your victory, making the action even tenser and engaging as you play into the wee hours of the night. Take one of your childhood favorites and turn it into your child's new favorite game. Play Hasbro Gaming Battleship With Planes anywhere, any time.
Key Features:
Strategy game
Twist on a family classic
Amazon exclusive
Specification:
Brand

Hasbro Gaming

Model

C3890

Weight

10.9 ounces
Mattel Games Uno Minecraft Edition




UNO is a game that can cause a lot of heated debate on family game night. While no one really knows the rules—or pretends they don't—a single game can last for ages and leave you with many happy memories. If Minecraft absorbs your child, this special version of UNO will excite them. The same rules of regular UNO apply for Mattel Games Uno Minecraft Edition, but it does include a unique, Minecraft-specific card, the Creeper rule. Once drawn. Everyone else withdraws three cards from the pile.
Key Features:
Great for Minecraft lovers
Easy to play
Same rules as regular Uno
Specification:
Brand

Mattel Games

Model

FPD61

Weight

4.8 ounces
Prograce Children Waterproof Camera

Filmmaking and photography are wonderful forms of expression, but both are skills that take time to develop, so supporting your child's interest in these areas is always a good idea. This next tech gift for kids is sure to get your child into filmmaking and photography. Prograce Children Waterproof Camera is one of the best gifts for kids. The images and videos taken with this camera are professional-quality, and the camera features manual adjustments for pictures, film, and volume. Your child can get into filmmaking by recording everything, even underwater, if they want, as the camera comes with a waterproof case.
Key Features:
Long-lasting battery
High configuration
Waterproof
Specification:
Brand

Prograce

Weight

1.76 ounces

Laser tag is one of the most exciting, heart-thumping games children today have the pleasure of playing.  Play22 Laser Tag Set features excellent sound and four color lights (blue, green, white, red), allowing teams of 2 to 4 to play. The set includes vests with four types of guns (pistol, machine gun, shotgun, rocket launcher) and appropriate laser tag ammunition. The guns also feature realistic vibrations every time a hit is scored, with an incredible range of up to 130 ft.
Key Features:
Encourages activity
Fun game
Develops hand/eye coordination
Specification:
Brand

Play22

Weight

4.39 pounds




Long gone are the days of stringing two tin cans together with a length of twine. Hands up if you remember playing that game with your siblings! Now we have to make do with these ergonomically designed walkie talkies by Joyfun. Joyful Walkie Talkies feature crisp sound quality over a 2-mile range, as well as 22 channels, enabling long-distance play, especially in a cooperative or team game such as laser tag. Their small size and lightweight nature make them easy to carry around and with a firm grip and belt clip for easy attachment. Activate the top flashlight for use at night.
Key Features:
Ergonomically designed
High-quality
Multifunctional
Specification:
Brand

Joyful

Weight

0.249 pounds
Toyk Induction RC Helicopter

One of the best things about childhood is that sense of wonder that we slowly lose as we age. Keep your child's sense of wonder active with Toyk Induction RC Helicopter. After charging with a USB port and a 3-second safety delay, this RC helicopter will hover up to 15 ft in the air, light up with colorful LED lights, and explode your child's sense of innate wonderment. Included in the package is a wireless remote control, allowing your child control over the ball. The ball also automatically turns off when the battery starts to run low or hits something too hard.
Key Features:
Time delay feature for safety
Hovers up to 15 ft
Package includes everything you need
Specification:
Brand

Toyk

Weight

2.39 ounces




Develop your child's problem-solving and scientific thinking skills with this hands-on science kit, which teaches the basics of robotics by guiding your child through the construction of a tabletop crab. No special tools or knowledge are needed, as everything – including very detailed instructions – is included in the 4M Table Top Robot Kit. The crab, once built, will require 1 AAA battery (not included) to function. It will then perform basic acrobatic tricks and scuttle along the tabletop, giving your child a sense of pride and accomplishment.
Key Features:
Hands-on science kit
For ages 8 and up
Challenges the imagination
Specification:
Brand

4M

Model

5576

Weight

4.8 ounces
SHARKOOL Remote Control Car

10-year-old boys like fast things, like remote control cars. SHARKOOL Remote Control Car boasts two powerful motors, making it faster than ordinary RC cars, and can perform 360° flips double-sided. You could describe it as a scaled-down model of a regular car. It has LED lights and anti-slip wheels, making it one of the most stable RC cars on the market, suitable for all types of terrain, including sand, rock, and mud. The vehicle does not require batteries to run, although it will need to be charged frequently to operate. This card uses some of the most advanced technology, so we advise parental supervision when in use.
Key Features:
Advanced production technology
Rechargeable
Can perform stunts
Specification:
Brand

SHARKOOL

Model

K-04

Weight

1.32 pounds
Gift & Toy for 10 Year Old Boys Buying Guide & FAQ
Now let's go ahead and take a look at some of the key features you should first consider before going ahead and investing in one of the best toy and gift recommendations for 10-year-old boys.
Features To Look For In Gifts & Toys for 10-Year-Old Boys
Material - You'll note that the gift ideas we've pulled together in today's comprehensive guides cover a wide range of hobbies and interests, so "material" is a tricky one to define. But an excellent rule of thumb is that you should always go for the quality. Whether you are buying an inexpensive gift as a stocking filler, art and craft supplies, or something more technical at the upper end of your budget, read the reviews and be sure that you are investing in something designed and manufactured to stand the test of time. Always try and opt for high-quality, durable materials built to last. 10-year-old boys, after all, like to play hard, and breakages will happen, so the more robust, the better.
Interest - It's crucially important that you understand the recipient of your gift's likes and interests and don't buy a skater kid a flute, for example! If you know the ten-year-old boy you are purchasing for has a strong sense of adventure and loves the outdoors, they're likely to be dissatisfied with a classic board game but enamored with a basketball hoop and ball. Of course, this could also be a fantastic opportunity to open up a whole new world by inviting your 10-year-old to get involved in a new special interest. So don't be afraid to think outside the box either.
Durability - We touched upon this already when we chatted about materials, and for sure, you need to invest in robust items that have a lasting design. Flimsy gifts and toys won't stand a look in with a rigorous and excitable 10-year-old boy around. Kids are clumsy. They drop things, break things and quite often discard stuff in a corner when their play session is over. So make sure you carefully consider the materials used in the construction of the toy or gift you're purchasing so that they'll last longer than Boxing day!
Quality - As with the above point, quality counts, but it doesn't always mean that it also has to cost. You should look for the best quality product gifts you can get your hands on without breaking the bank. This is where it helps to read reviews and consider the brand name, investing in something you know and trust. Review the materials used to check how well reinforced they are and also the safety precautions. Check whether your item comes with any warranty or extended warranty. Little pointers like this will help you spend your money wisely.
Safety - Safety is, of course, paramount but especially when you're investing in toys and gifts for little hands. Check all the safety precautions as well as any age restrictions and ensure you are buying an age-appropriate gift.
Gift & Toy for 10 Year Old Boys FAQ
Q: What is the best gift for a 10-year-old boy?
A: The best gift for a 10-year-old boy would be something that reflects his interests, keeps him busy, and keeps him entertained. Children under the age of 12 have relatively short attention spans, but you can hold their interest longer than you might think. Get a toy or game which captivates them, balanced with what you might want to encourage. For instance, you can promote savings and responsibility by getting a robotic piggy bank.
Q: What is a popular toy for a 10-year-old boy?
A: Remote control vehicles are making a comeback in terms of popularity. Toy manufacturers have found a way to combine RC vehicles with a general introduction to STEM (Science, Technology, Engineering, Mathematics). For example, LEGO has a line of construction kits dedicated to encouraging mechanical skills by building gadgets with LEGO bricks. There are RC vehicles that your child can build from scratch. The common factor with all of these toys is that there is an end product that the child can feel proud about designing and constructing.
Q: How do you occupy a 10-year-old boy?
A: Mostly with luck, but if you don't have any of that, you can occupy a 10-year-old boy with video games, LEGO, maybe even a board game if it's colorful and interactive enough. 10-year-old boys, like any child, like things that keep them engaged, which aren't too demanding or challenging, which provide them with a sense of accomplishment. They're still at an age where they like interacting with the family, so consider gifts that you can all get involved with that don't just occupy your 10-year old, but also your 75-year old grandad.
Other Related Guides
Best Toys For 1 Year Old Boys
Best Toys For 2 Year Old Boys
Best Toys For 3 Year Old Boys
Best Toys For 4 Year Old Boys
Best Toys For 5 Year Old Boys
Best Toys For 6 Year Old Boys
Best Toys For 7 Year Old Boys
Best Toys For 8 Year Old Boys
Best Toys For 9 Year Old Boys
Best Toys For 11 Year Old Boys
Best Toys For 12 Year Old Boys
Best Toys For 13 Year Old Boys
Best Toys For 14 Year Old Boys
Sign Up Now
GET THE VERY BEST OF GEARHUNGRY STRAIGHT TO YOUR INBOX